If there's anyone at St. Louis University who recalls the feeling of the soccer program's last serious run at a national championship, it's coach Kevin Kalish.
He was a member of the 1997 team that reached the Final Four at a time when the Billikens were expected to at least get into the NCAA Tournament. They have not done so for five consecutive years.
In his third season, Kalish feels like SLU is moving in the direction of postseason relevance. The Billikens were picked to win the Atlantic 10 in a season that was pushed from the fall to spring, and Kalish has put together consecutive top 25 recruiting classes.
"We're a program looking to make the next step, win a conference championship and get to the NCAA Tournament again," he said. "We don't shy away from expectations. I was here as a player in the Final Four and that's the standard we set for decades for all players. But to get there you have to think small and focus on details and getting things right."
The Billikens got a lot right in their season opener on Wednesday night, defeating Kansas City 3-0 at Hermann Stadium. SLU goals were scored by Stefan Stojanovic, Mason Leeth and Patrick Weah.
The Billikens were 16-11-7 overall and 9-3-4 in the A-10 in Kalish's first two seasons. They finished at No. 60 in the NCAA's NET rankings in 2019 out of 206 Division I programs and could improve that number with a roster that includes only three seniors.
SLU typically is able to schedule a strong nonconference slate with multiple top-25 opponents. This season the Billikens will stick closer to home with games with matchups against Butler, Marquette, Xavier and Southern Illinois Edwardsville providing the biggest challenges.
In the A-10, they will be in a pod with Duquesne, St. Bonaventure and Dayton, which will be SLU's only conference opponents. The top team in each of three pods will qualify for the A-10 tournament.
With two strong recruiting classes and few who will leave after this season, the next two to three years will say a lot about the path Kalish has set.
"The first step is getting the right people for us in the right spots," he said. "While there were a lot of quality players in the program when we took over, I think we've continued to get teammates and leaders to try to upgrade the talent level. We've been patient and strategic with getting the right guys."
SLU lost its top three goal scorers, who accounted for 14 of the team's 24 goals in 2019. Now it's time for the younger players to take over offensively.
Midfielder John Klein is the most proven entity, having tallied nine goals as a freshman before scoring two last season. He is surrounded by a lot of potential help.
Stepping into more prominent roles will be forwards Simon Becher, who had two goals in 2019, and Stefan Stojanovic and freshmen Patrick Weah and Erich Legut, among others.
"Our attackers are as good as most in the country," Kalish said. "Now it's their turn to step up and make plays, and I think you'll see us score more goals than last year. I feel comfortable saying that because I believe in the guys in the program."
SLU had three players make the A-10 all-freshman team last season: midfielder Kipp Keller, defender Mujeeb Murana and goalkeeper Patrick Schulte. Keller also was named to the A-10 second team.
The Billikens had the lowest goals-against average in conference games in 2019 at 0.50. Schulte has participated in two U.S. under-20 men's national team camps and gives SLU one of the country's best up-and-coming goalies.
"In my experience of 25 years coaching, he's in my top five I've been able to coach or be around," Kalish said. "He has all the qualities of a top goalie. He's very much improved the last two or three years."
Scenes from the Billikens first soccer game of long-delayed season
SLU vs UMKC Mens Soccer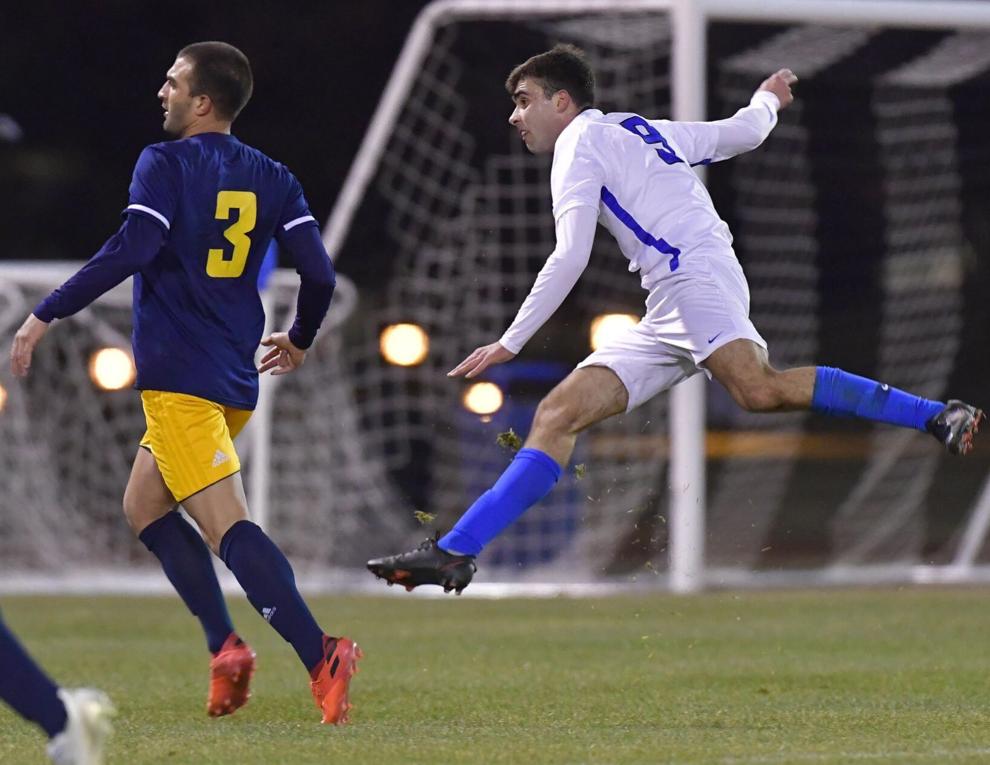 SLU vs UMKC Mens Soccer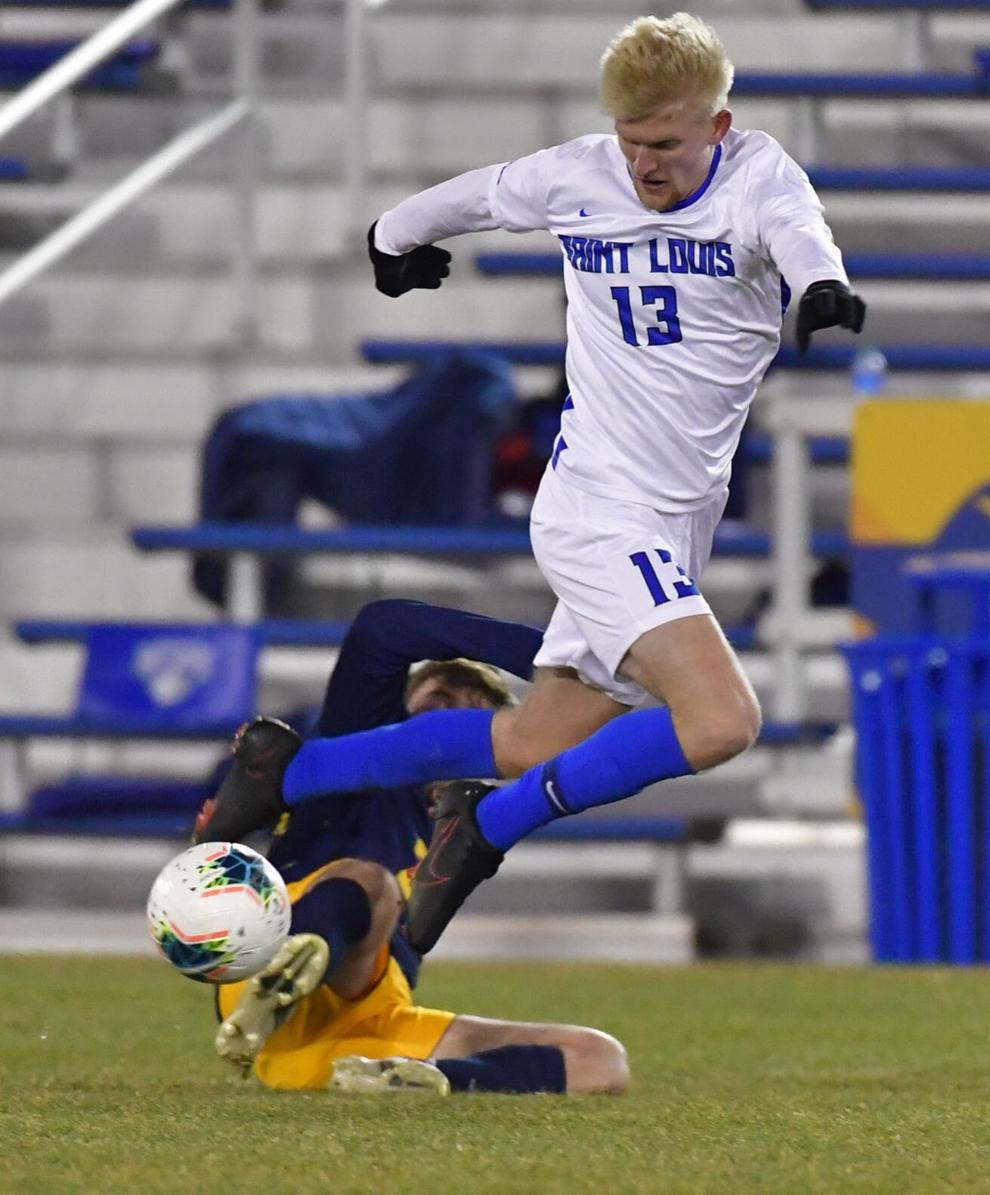 SLU vs UMKC Mens Soccer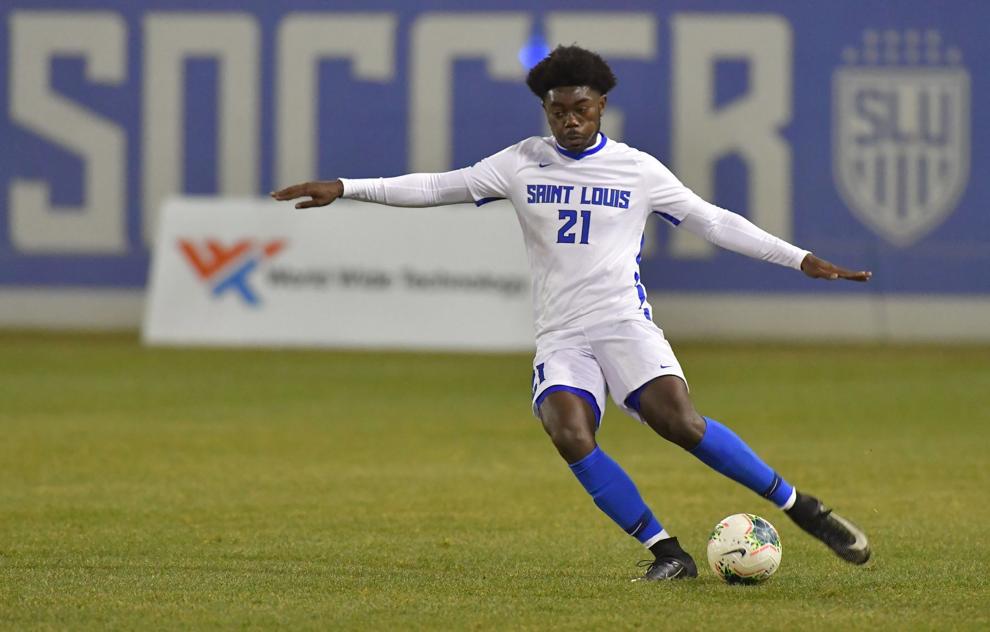 SLU vs UMKC Mens Soccer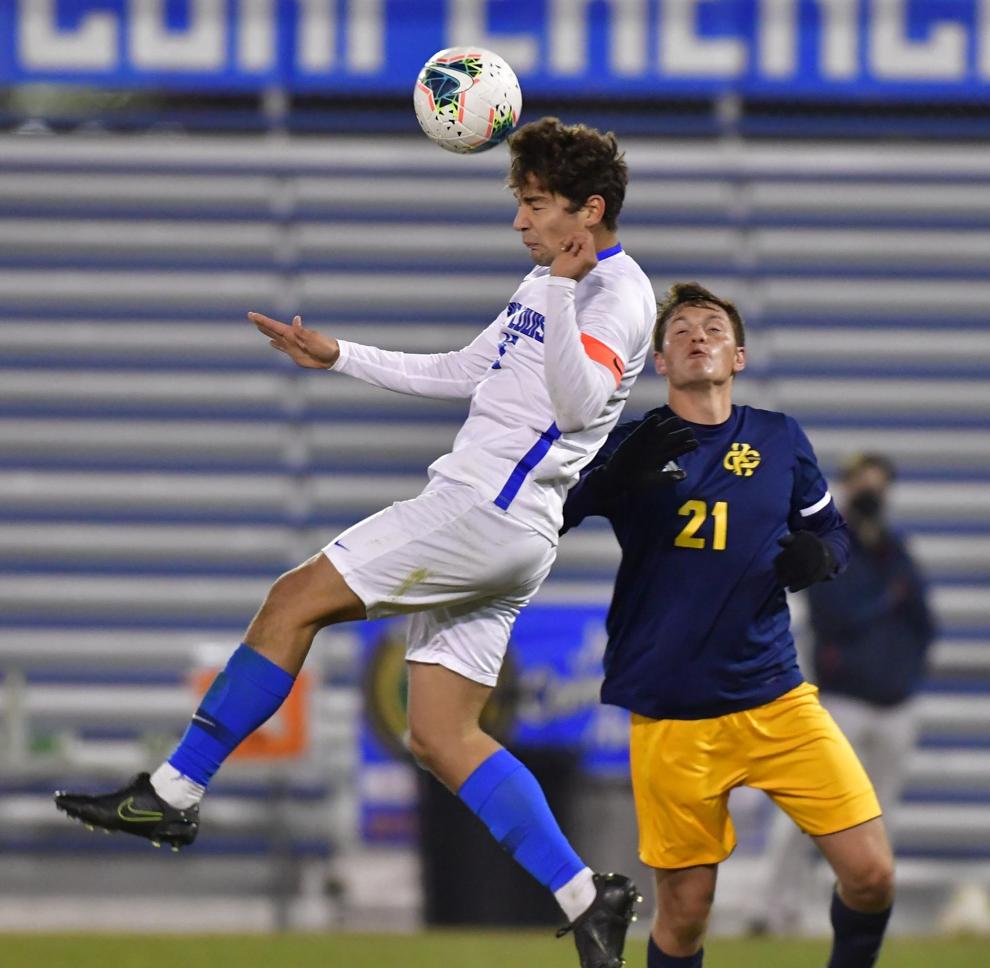 SLU vs UMKC Mens Soccer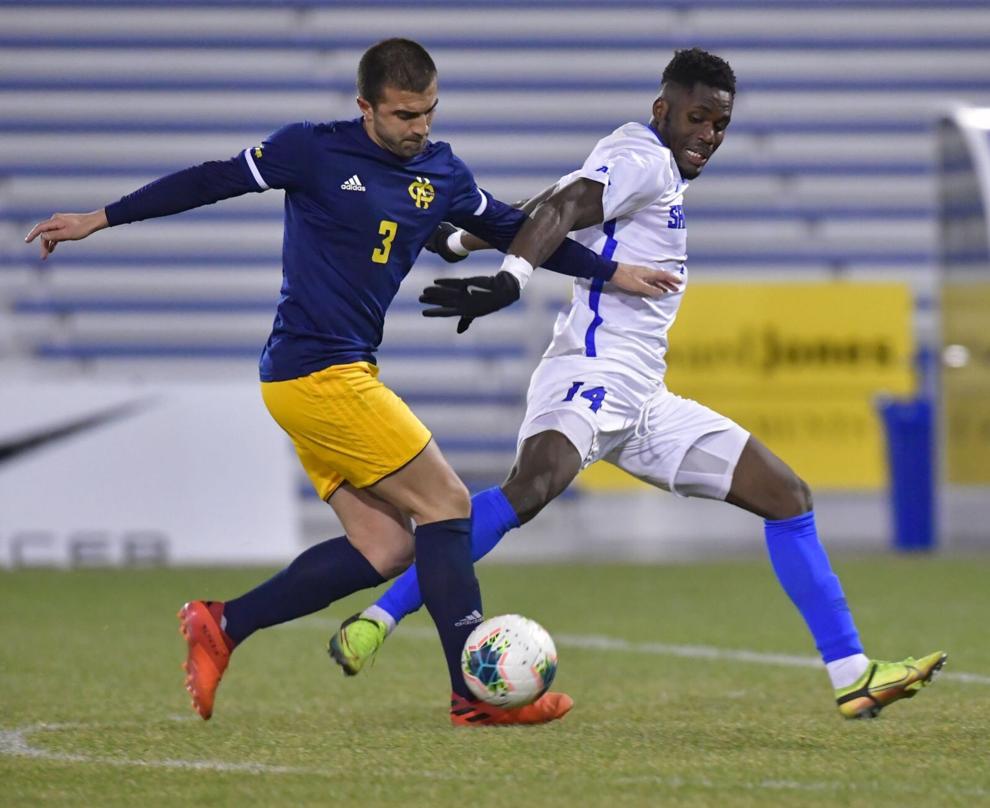 SLU vs UMKC Mens Soccer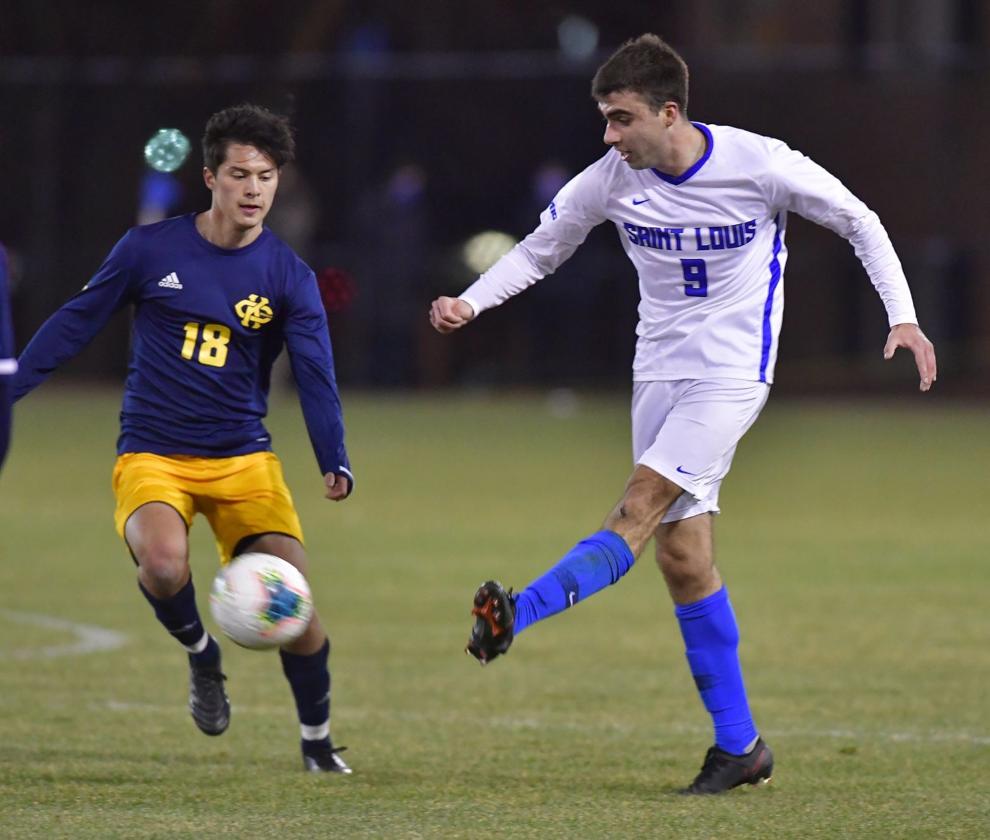 SLU vs UMKC Mens Soccer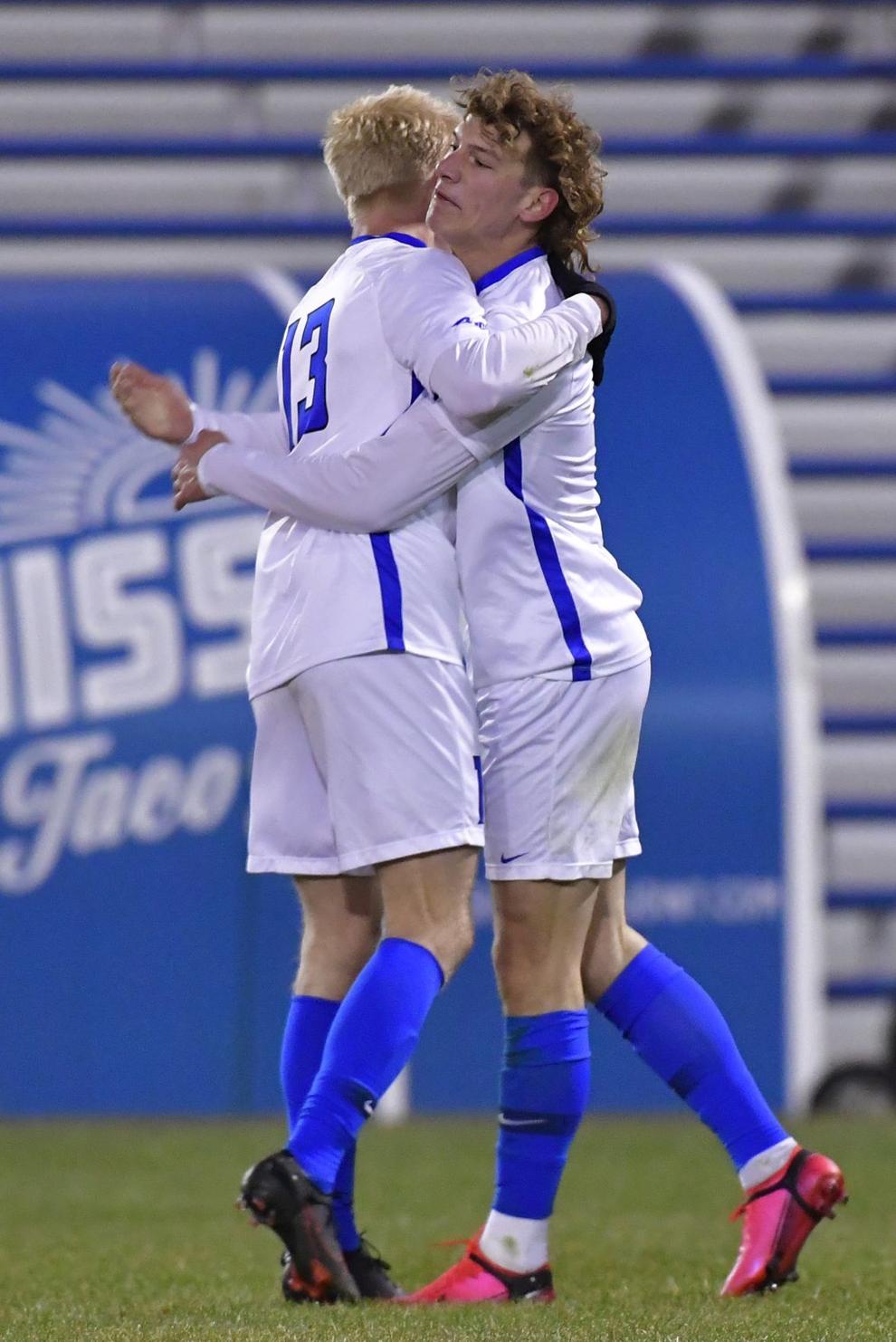 SLU vs UMKC Mens Soccer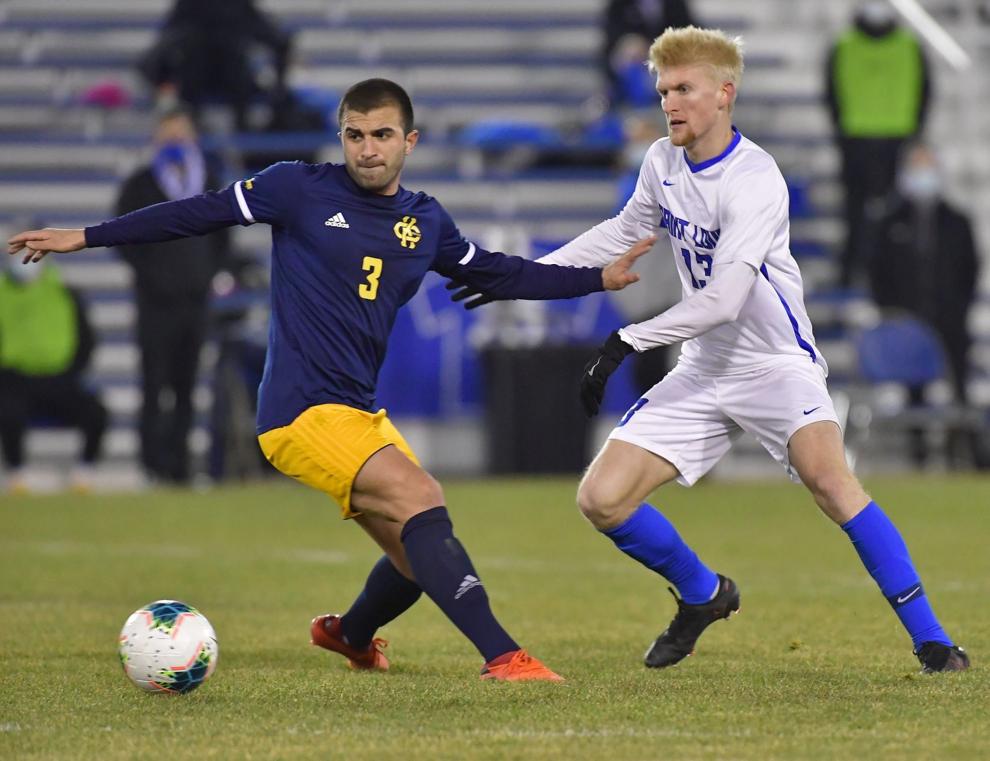 SLU vs UMKC Mens Soccer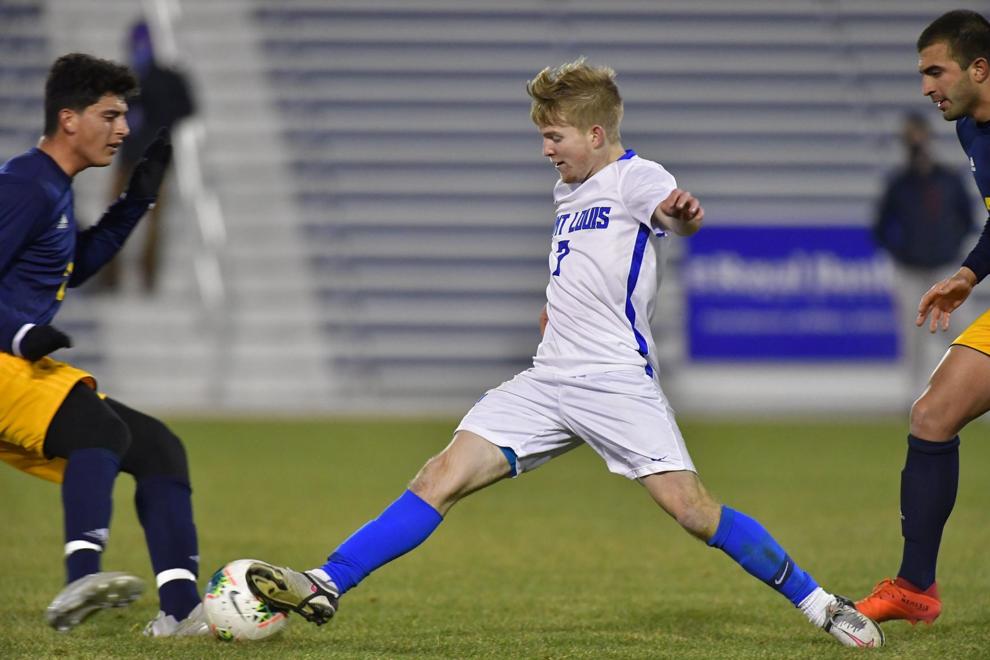 SLU vs UMKC Mens Soccer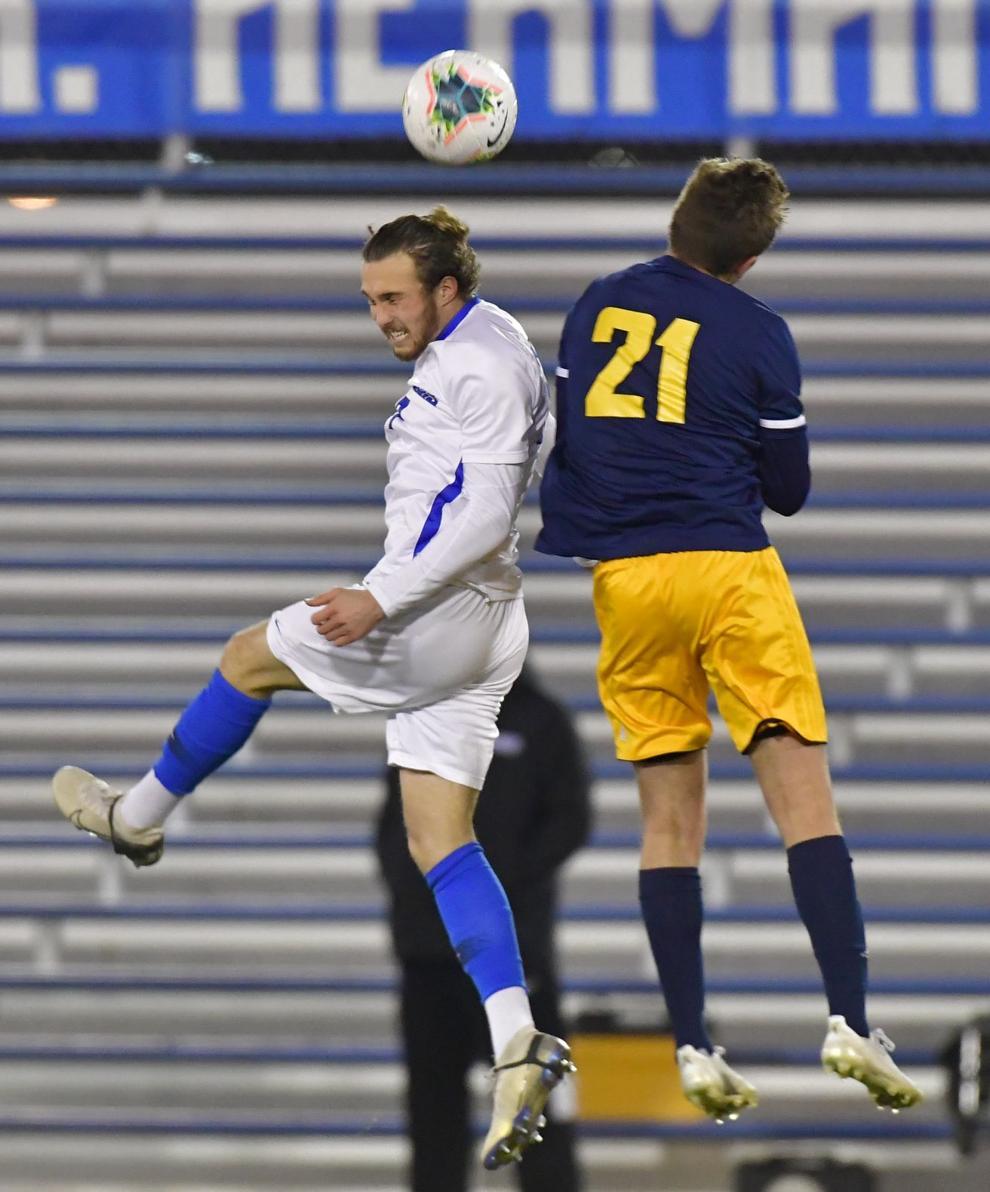 SLU vs UMKC Mens Soccer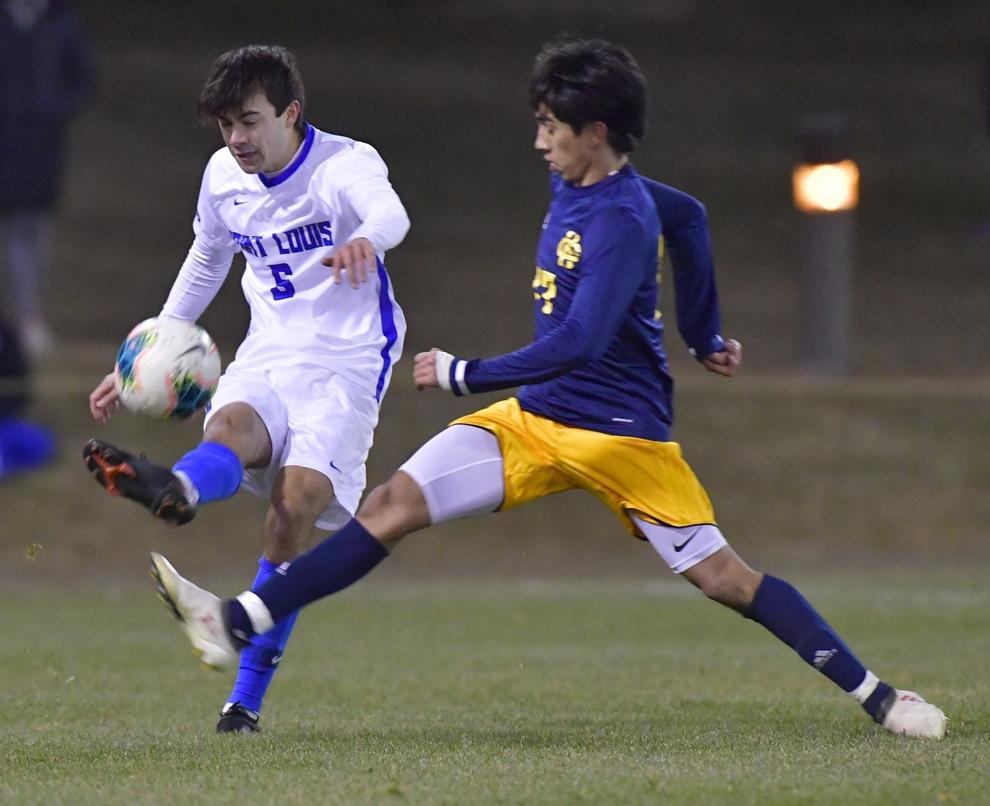 SLU vs UMKC Mens Soccer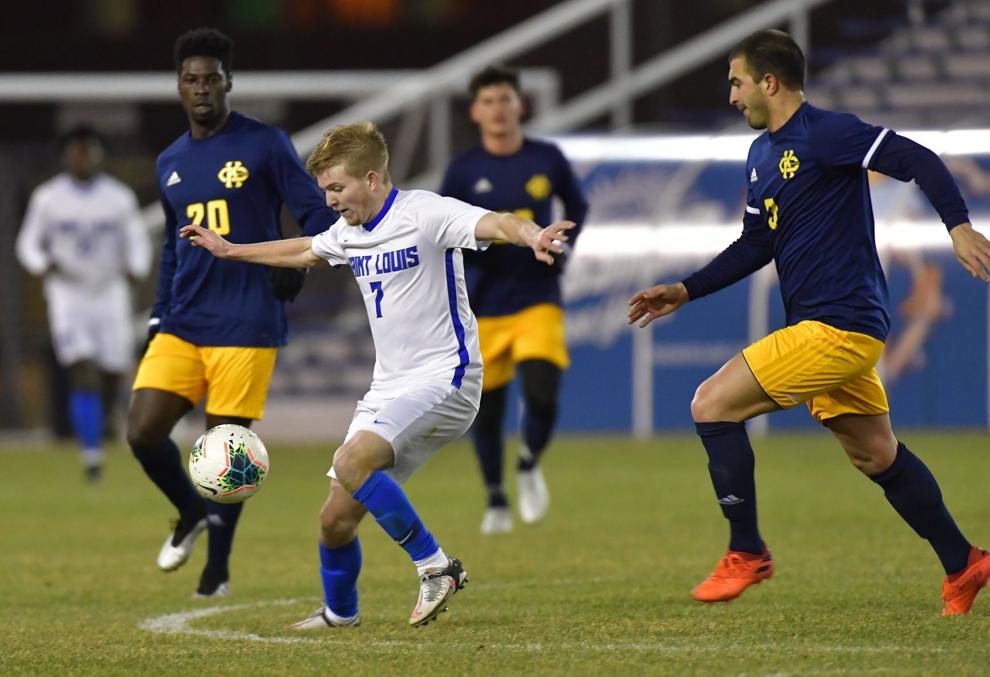 SLU vs UMKC Mens Soccer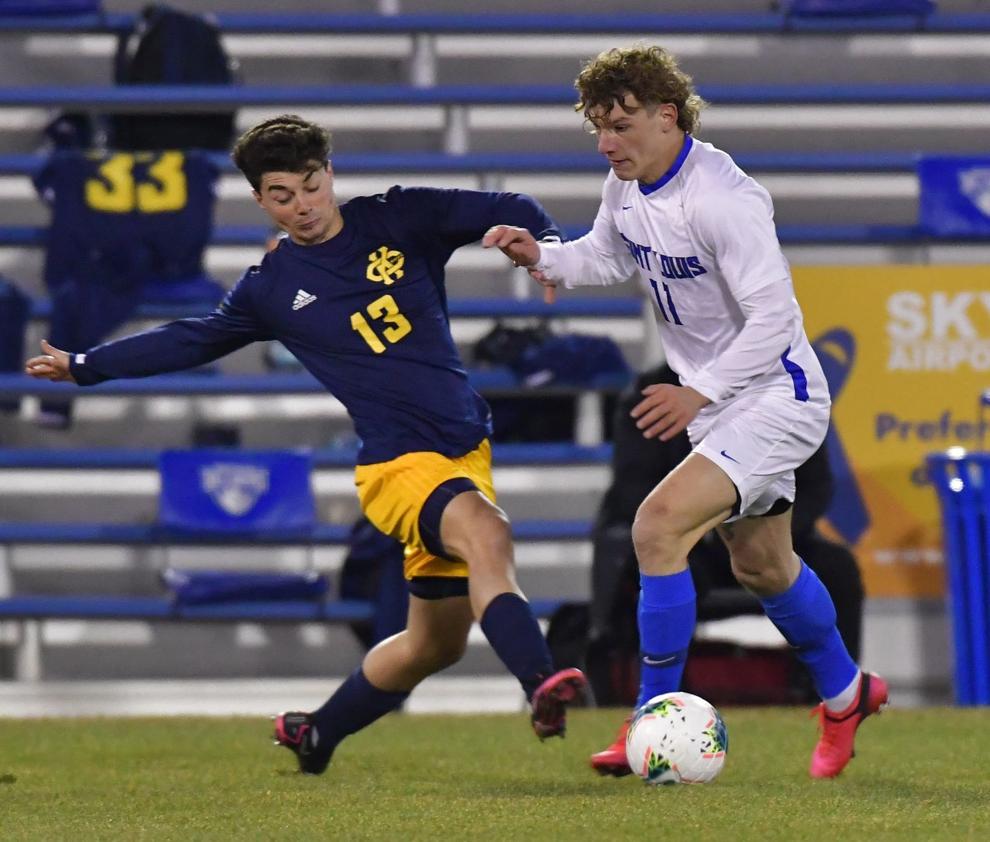 SLU vs UMKC Mens Soccer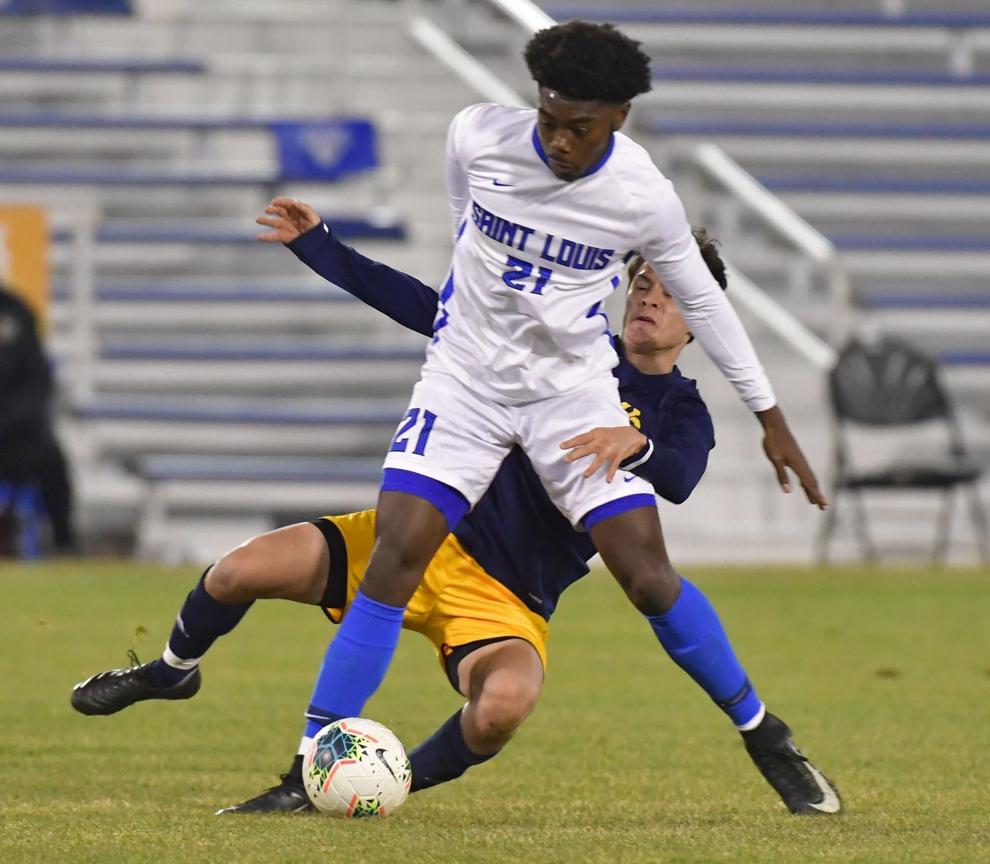 SLU vs UMKC Mens Soccer