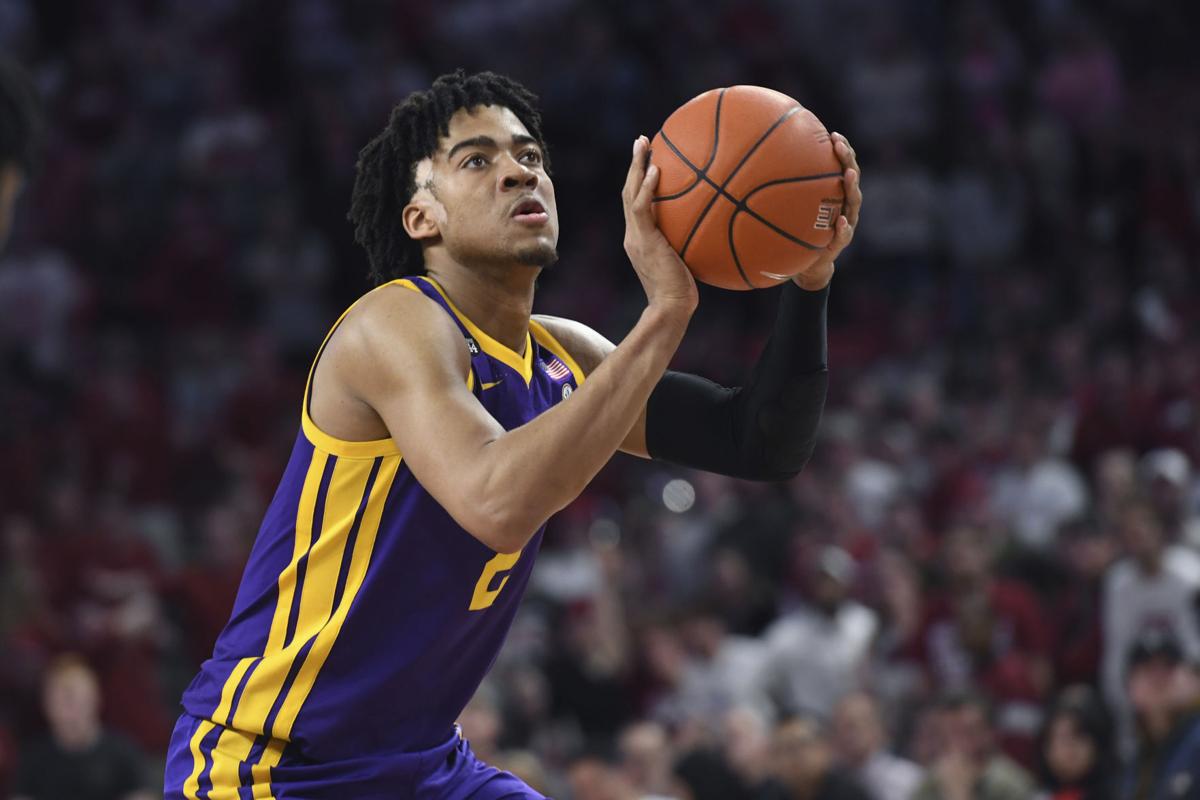 The one thing Travis Ford wanted to assure this week amid the uncertainty of the start of the basketball season was that St. Louis University would retain its game against LSU.
That will happen, but the Billikens and Tigers will now play at Chaifetz Arena.
SLU withdrew from the Golden Window Classic in Lincoln, Neb., Friday along with LSU and agreed to a game Nov. 28 after the Billikens open the season Wednesday against Southern Illinois Edwardsville at Chaifetz.
The Billlikens were tentatively scheduled to face Nebraska and LSU in Lincoln. The Tigers had three games scheduled at the event.
"There were a lot of things that transpired that were out of our control that made this a more realistic opportunity," SLU coach Travis Ford said. "What we learned the last two or three days is not always a lot that's out in the public."
Things in Lincoln became shaky when Northern Iowa withdrew from the event early this week. UNI was supposed to be SLU's season opener.
A sequence of events led SLU to team with LSU to come to St. Louis. Athletics director Chris May said the university received clearance from the city to play the games.
"The travel parameters changed in Lincoln," May said. "It's about being totally comfortable with all the COVID processes, so we think it's better to stay home next week."
LSU was picked to finish third in the Southeastern Conference and was the top team among those also receiving votes in the preseason Associated Press rankings.
LSU also will play SIUE on Thursday at Chaifetz. SIUE will face the University of Health Sciences and Pharmacy in St. Louis on Saturday. Game times and television information were not determined Friday.
The departure of SLU and LSU from the Nebraska tournament followed a trend that has seen teams bouncing from event to event the last few weeks.
"As we've seen, it's difficult during these times," Ford said. "What we signed up for changed multiple times. Then we found out the last day or so that what we thought was going to happen, there was a good chance it wasn't going to happen."
The remainder of December's schedule became more clear as well. SLU will not play at St. Bonaventure on Dec. 5 as had been discussed because the Bonnies went into quarantine this week due to a positive COVID-19 test.
SLU will play a home game on that date against Arkansas-Pine Bluff, adding to a list of opponents that will include Central Arkansas, Evansville, Indiana State and Missouri-Kansas City.