The ability to convert goal-scoring opportunities has been a work in progress for St. Louis University, which entered Tuesday night's game at Southern Illinois-Edwardsville with five goals in four games, two coming on penalty kicks.
An offense that clicked with efficiency a year ago has been rebuilt and is learning on the fly.
With one last chance to get ready for Atlantic 10 play, the Billikens had a breakthrough against the Cougars as four players scored goals in a 4-1 win in the annual Bronze Boot game.
The Billikens (2-3-0) blew the game open early in the second half with a pair of scores after Alberto Suarez scored on a penalty kick and Seth Anderson tallied his first of the season in the first half.
Coach Kevin Kalish said the shortage of goals was not so much about needing to create more chances as it was getting the ball in the net.
"Some games they go in and others they don't," he said, "but we have a lot of weapons, good attacking players. It's more about coming together as a team and continuing to find our identity. I think it was our most complete performance of the year with a lot of contributors across the board and a great mentality."
Suarez, a center back who transferred from Central Arkansas, is the only SLU player with two goals this season. It's not necessarily a scenario that was envisioned but not completely surprising.
He led his team with eight goals a year ago and was expected to contribute in the back and on the attack for the Billikens. Anderson had what turned out to be the game winner moments before halftime.
Suarez and Kalish were more pleased with the team's defensive performance, which allowed only a penalty kick by SIUE's Pau Palacin after the game already was out of reach.
"I know it sounds tough, but last match (a 3-0 loss) showed that if we don't work together, nothing is going to go our way," Suarez said. "It was a tough loss but helped us get together to say we can fix this but we have to work as a team. It showed today."
CJ Coppola and Grady Easton added goals early in the second half for the Billikens. SLU outshot SIUE (3-2-1) 9-8, although the Cougars had a 6-5 advantage in corner kicks.
The most obvious explanation for SLU's slow start to the season is a combination of a lot of new players combined with a tough schedule. The Billikens' first four opponents are ranked among the College Soccer News top 30 teams in the country.
Meanwhile, SIUE had won three straight after a season-opening trip to California. The three wins were against a lower level of competition than SLU had faced and resulted in an 8-1 scoring advantage during the streak.
"I thought our guys reacted well all game and worked hard and created chances," SIUE coach Cale Wassermann said. "SLU was more clinical. I give them all the credit in the world. They had a plan. We had more chances and didn't execute and they did."
The legendary series, which generated the largest crowd in the history of college soccer with 22,512 at Busch Stadium in 1980, resumed in 2018. SLU had won once with the other meetings ending in ties.
Suarez scored in the 32nd minute after Erich Legut was dragged down inside the box. He became the third Billiken to score on a penalty kick.
Anderson made it 2-0 in the 44th minute after he took a pass from Christian Buendia, made a nice move in the box and got free for a shot that beat SIUE goalkeeper.
Photos: SLU dominates SIUE 4-1 to retain Bronze Boot
SLU men's soccer faces SIUE in annual Bronze Boot match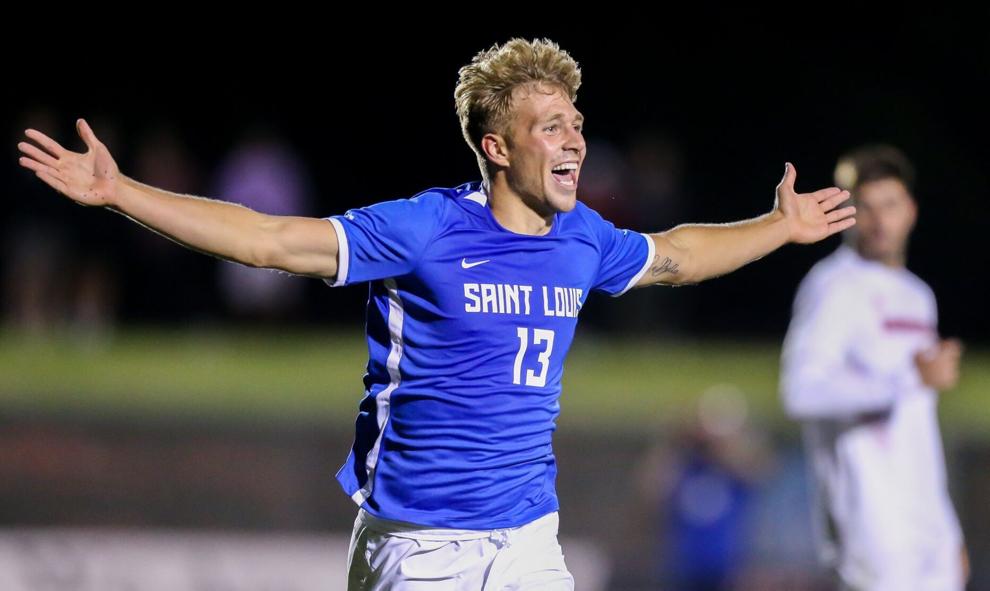 SLU men's soccer faces SIUE in annual Bronze Boot match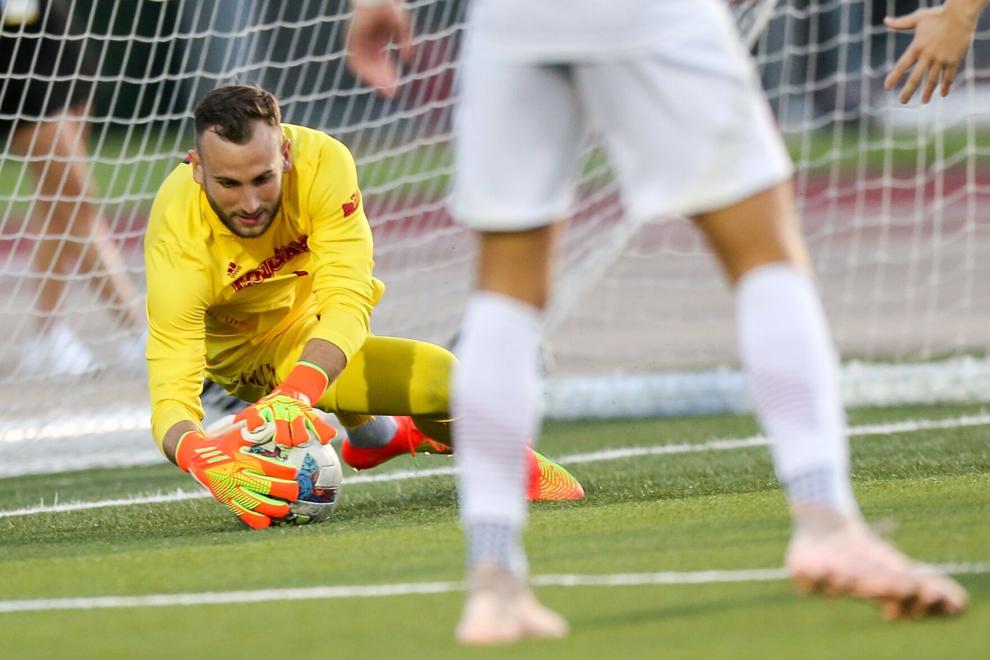 SLU men's soccer faces SIUE in annual Bronze Boot match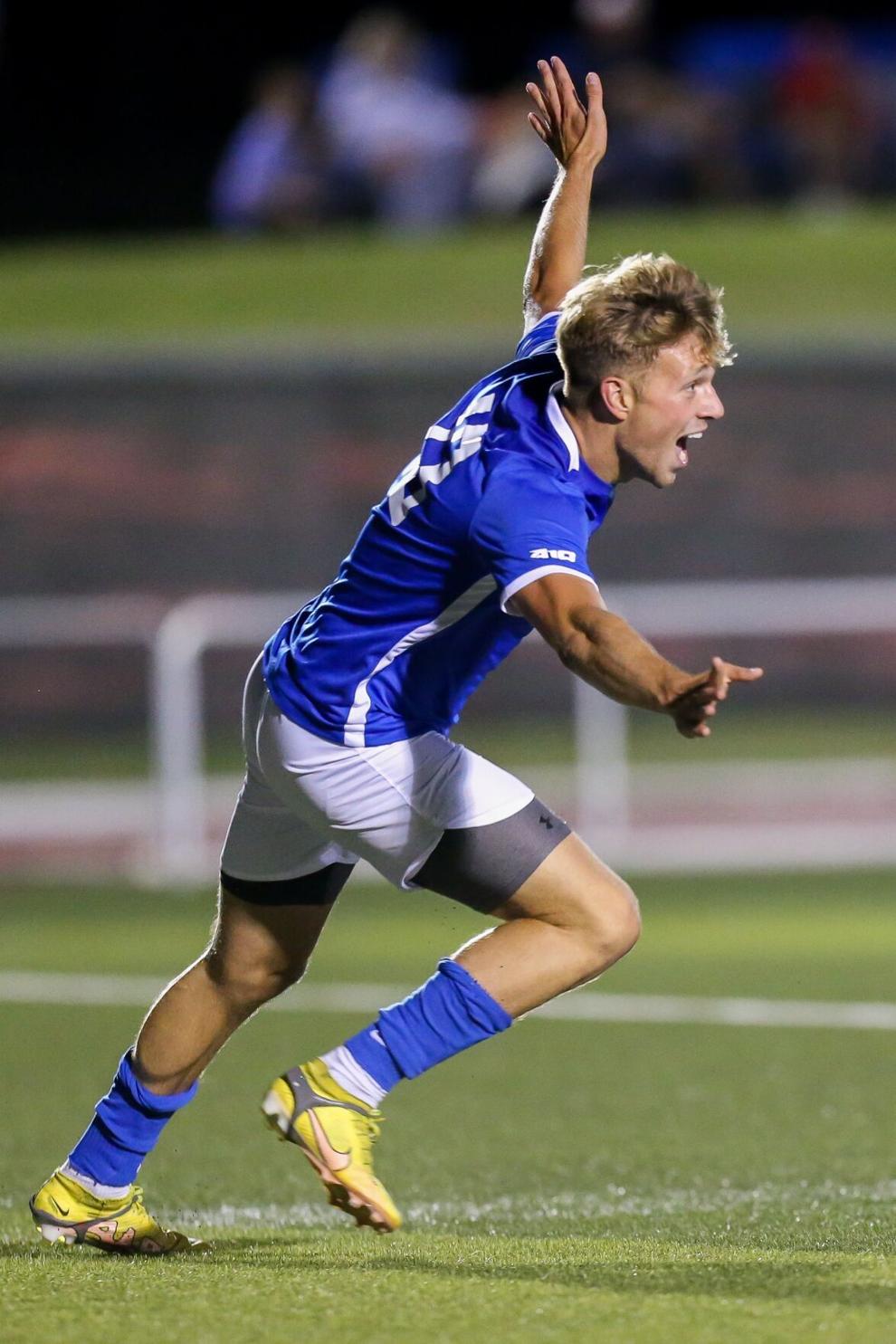 SLU men's soccer faces SIUE in annual Bronze Boot match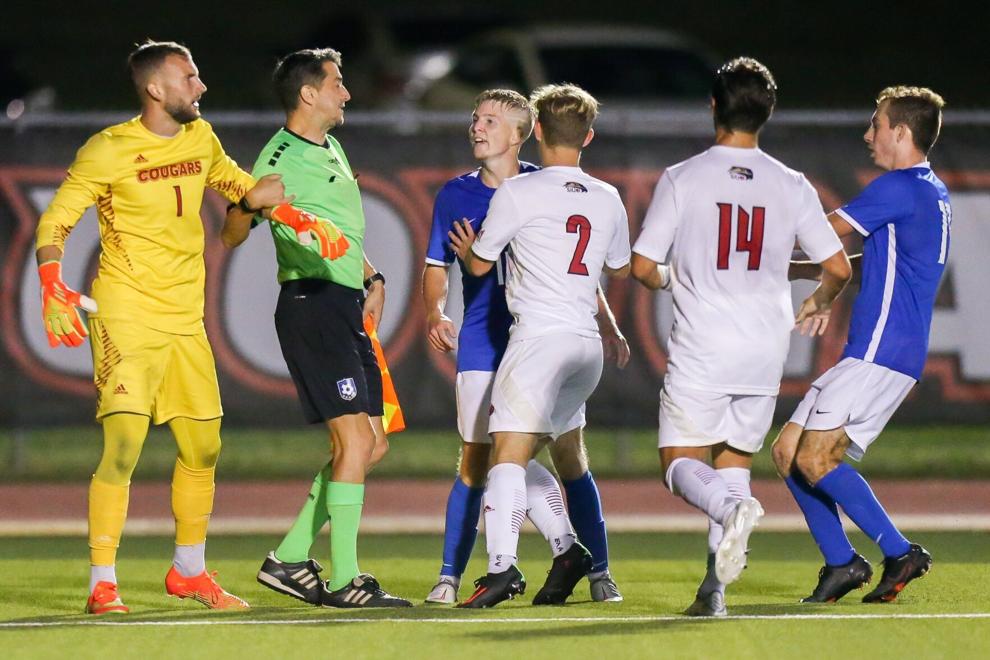 SLU men's soccer faces SIUE in annual Bronze Boot match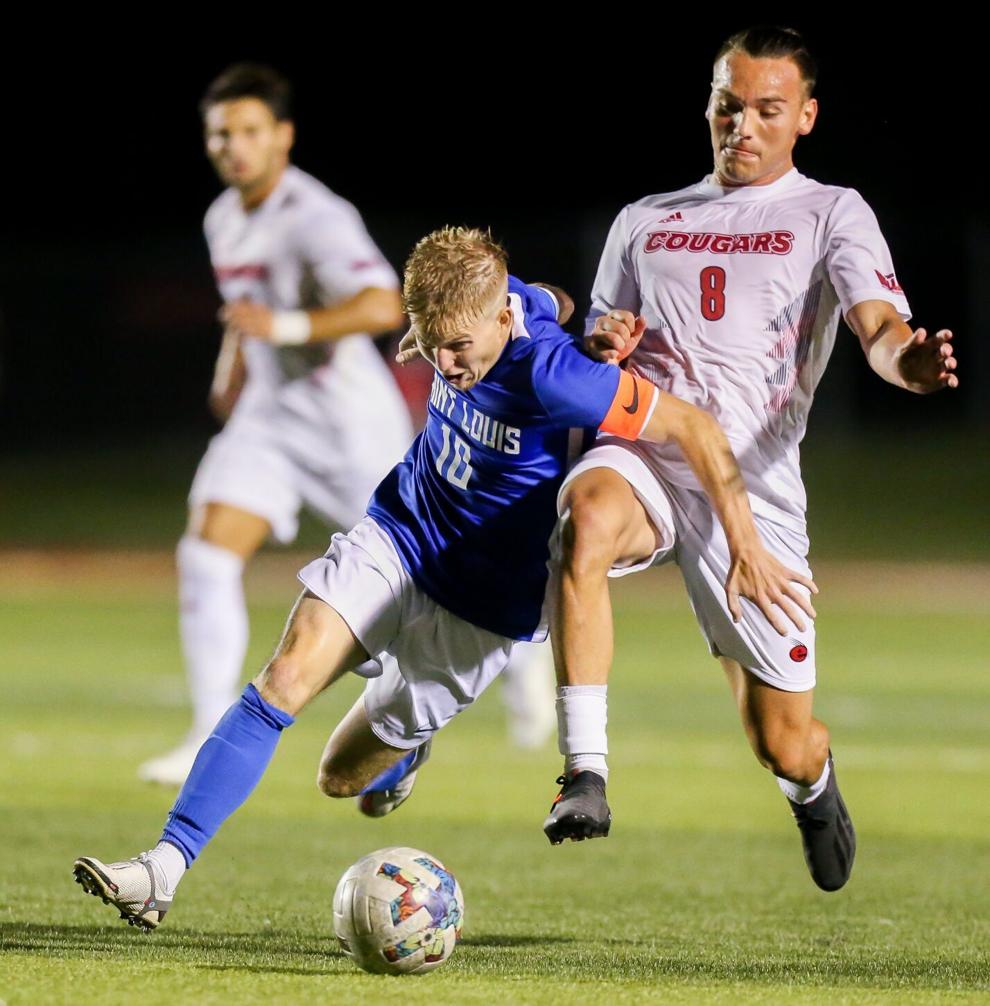 SLU men's soccer faces SIUE in annual Bronze Boot match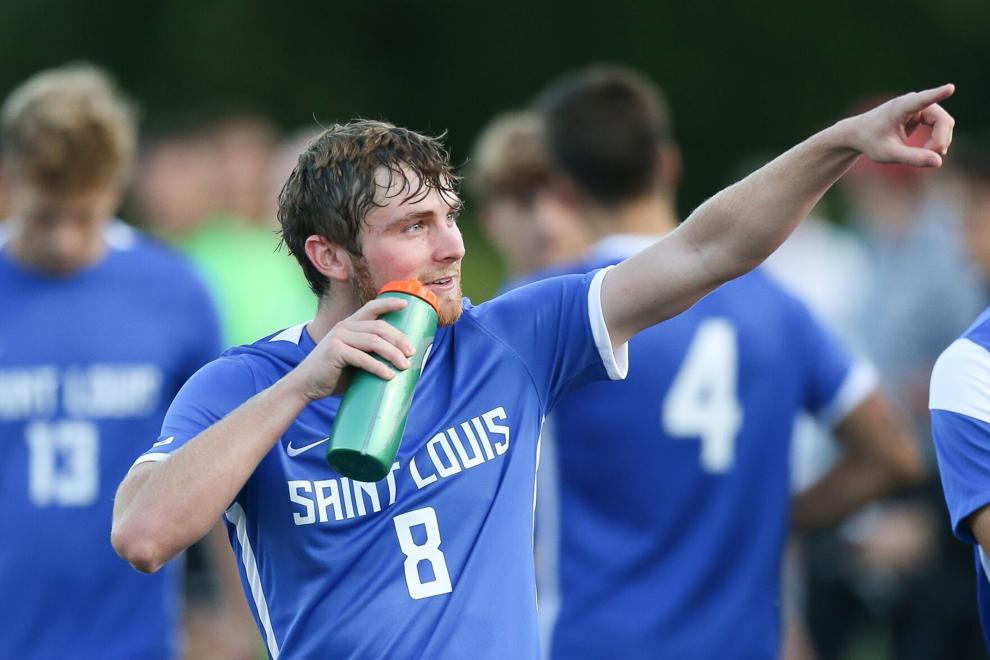 SLU men's soccer faces SIUE in annual Bronze Boot match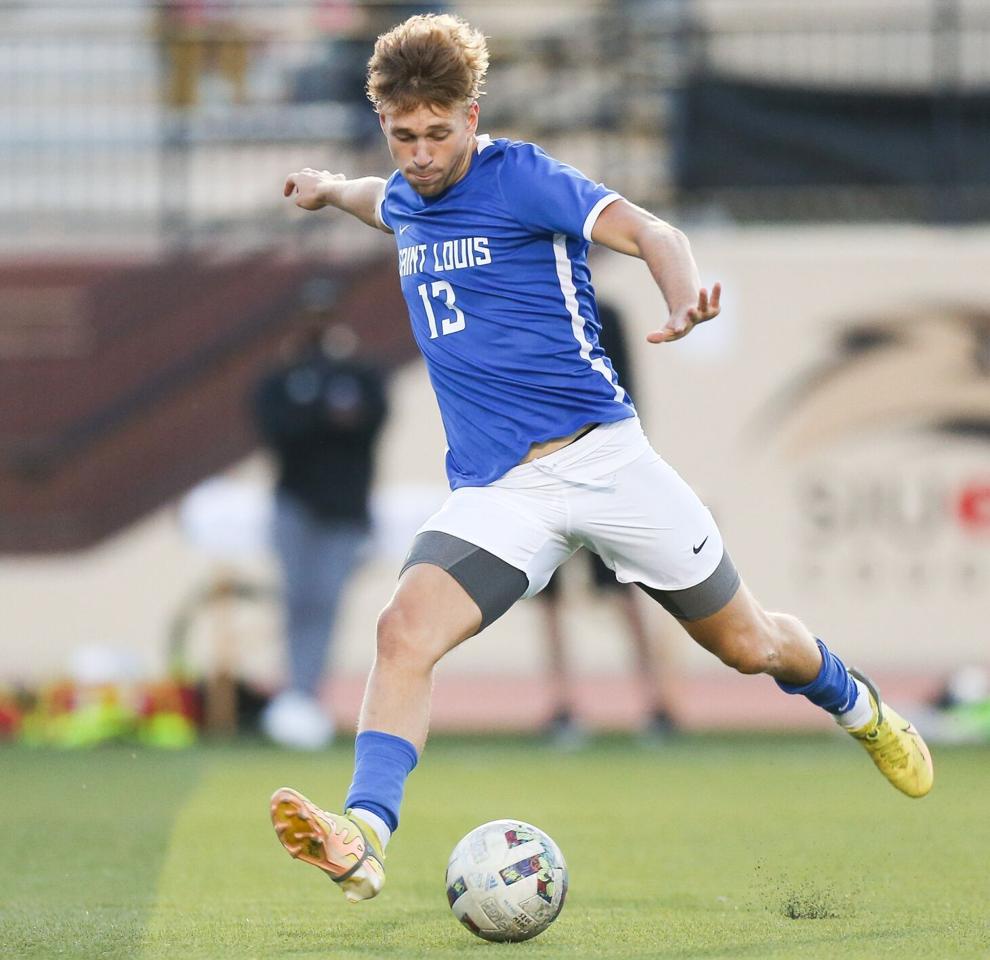 SLU men's soccer faces SIUE in annual Bronze Boot match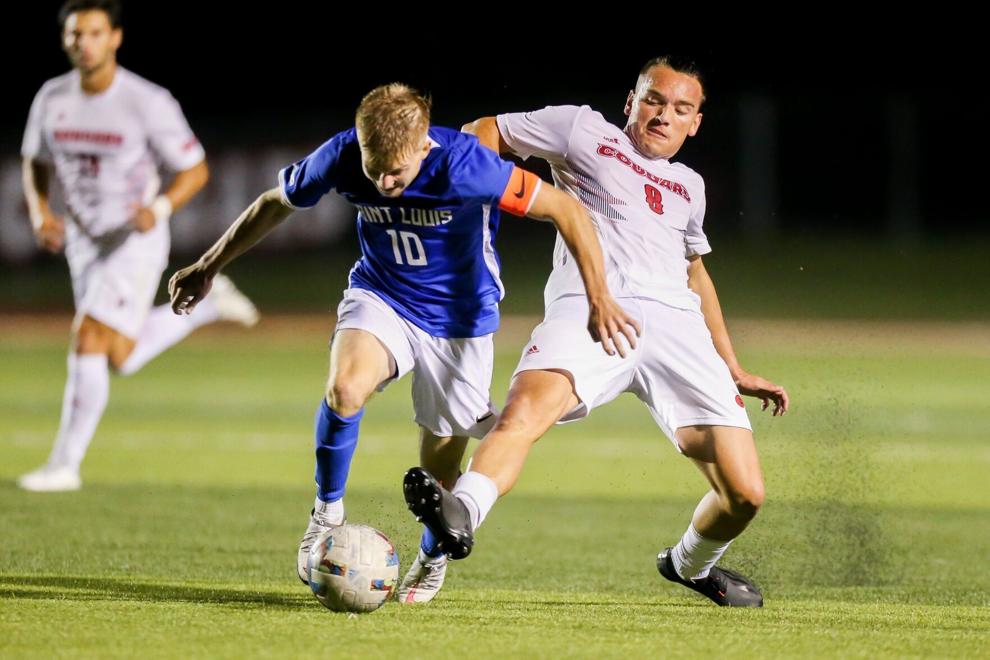 SLU men's soccer faces SIUE in annual Bronze Boot match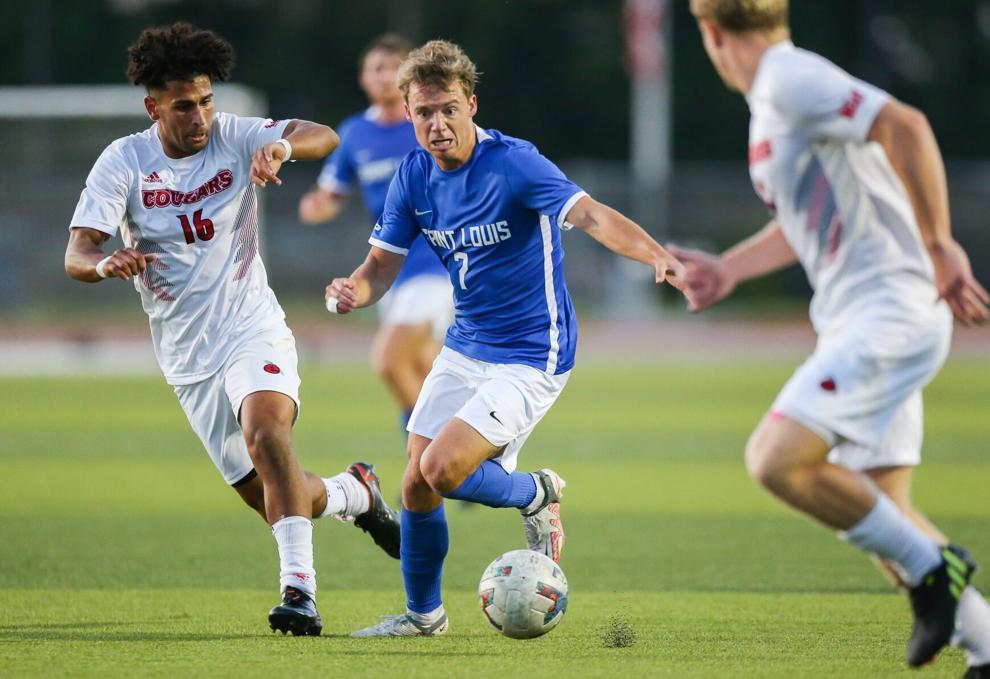 SLU men's soccer faces SIUE in annual Bronze Boot match