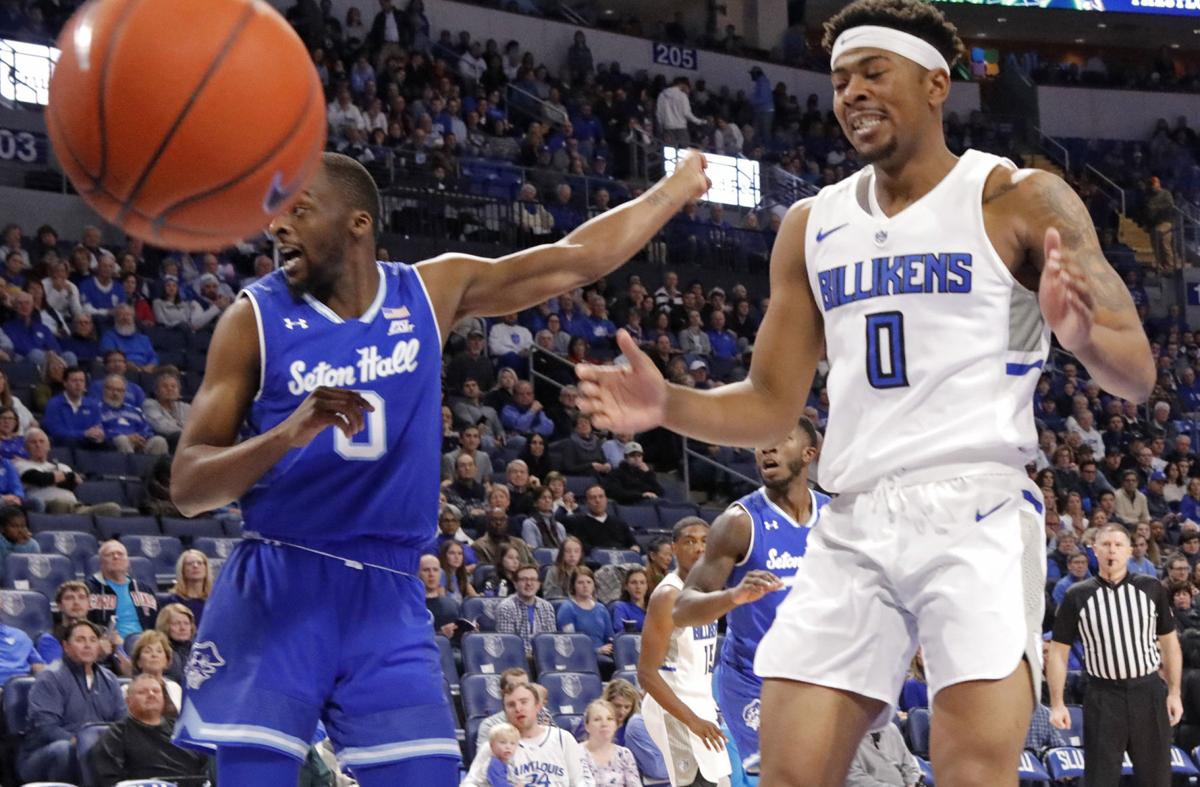 CHESTNUT HILL, Mass. -- Wearing the uniforms last seen in last season's NCAA Tournament meltdown, St. Louis University seemed headed for a similar fate in its first road game Wednesday afternoon.
Down 10 quickly, the Billikens couldn't hold onto the ball, and when they did, they couldn't make a shot. Those jerseys appeared to be destined for the trash.
But the Billikens responded with a big second half, including a decisive 21-0 run, to beat Boston College 64-54 in their first road game of the season.
Jordan Goodwin had 20 points and 14 rebounds, and Hasahn French came up big in the second half after sitting most of the first with two fouls.
"We've been searching for that deep mental toughness, and we got down early and dug ourselves out of a hole," coach Travis Ford said. "We were not playing well and didn't let it bother us. We were making a lot of adjustments to figure out how to score, figure out the rotation, figure out who's going to play. I'm really proud of the effort and mental thoughness to weather the storm."
The Billikens (6-1) build a 20-point lead in the second half and then saw the Eagles (4-3) pull within six with 57 seconds remaining. They were able to hold on after some poor free-throw shooting let Boston College back into the game.
Goodwin scored nine consecutive points himself during the 21-0 run that started with Boston College leading 35-32.
Gibson Jimerson ended the run with two free throws after a technical foul called against the Eagles' bench and a 3-pointer.
SLU shot 26.7 percent and had 11 turnovers at halftime but was able to get within two points with French on the bench for 16 minutes.