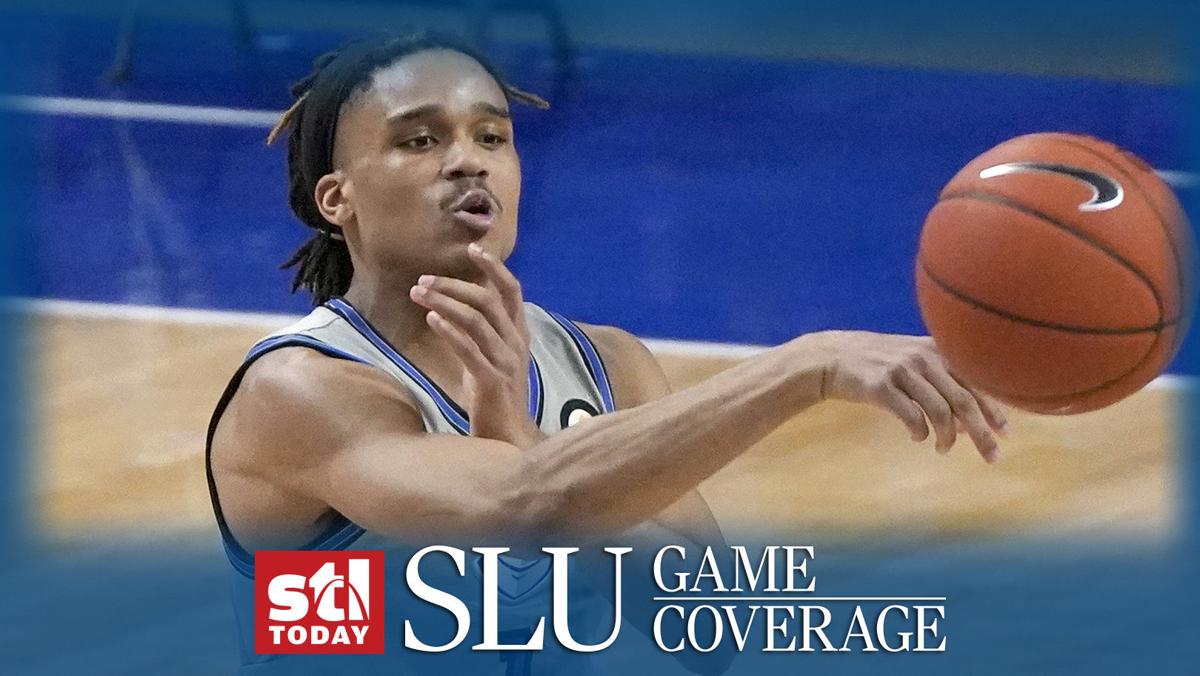 St. Louis University used an 11-0 run to finally pull away from Illinois State late in the second half and posted a 82-76 win at the Cancun Challenge at the Hard Rock Hotel on Tuesday night in Mexico.
Gibson Jimerson scored 19 points to lead a group of four players in double figures, and Jordan Nesbitt scored 14 points, all in the second half, as the Billikens moved into Wednesday's championship game against Stephen F. Austin.
"I feel like I've been to the dentist," coach Travis Ford said during his postgame radio interview. "I'm sweating more than maybe the players. When a team jumps out in a zone against you from the tip and plays all zone, that's not easy. … We figured out how to win on a night we didn't play well at all."
Illinois State led on only a couple of occasions by two points for a total of 56 seconds, but each time SLU (5-1) tried to pull away, the Redbirds (2-3) made a move.
But after the game was tied at 60, SLU built a lead with free throws with the help of a technical foul called on Illinois State coach Dan Muller. Marten Linssen hit a pair of free throws and Jimerson made four with a short jumper by Yuri Collins wedged in between.
A 3-pointer by Nesbitt, who did not attempt a shot in the previous game pushed the advantage to 71-60. Nesbitt had struggled in recent games after a rough outing at Memphis and a quiet performance against Mercer.
"I thought he was the difference," Ford said. "I thought he saved us. He actually had some great defense."
Francis Okoro had 10 rebounds, and Collins had eight assists and also eight turnovers along with three steals. Terrence Hargrove Jr. scored 13 points on 6-for-7 shooting.
SLU had to make its free throws late in the game, a challenge in recent years, and finished 20 for 25. The Billikens shot 50% and made eight 3-pointers at a 40% clip.
Ford has not had SLU practice its zone offense much thus far, so the Billikens had to work their way through the different looks that Illinois State presented as the Redbirds tried to slow an offense that has been explosive at times in the early season.
Illinois State, which was picked to finish last in the Missouri Valley Conference, hit SLU with a zone from the start, and the Billikens seemed to deal with it well in the early going. They opened a 22-11 lead with a combination of 3-point shooting and inside play with Fred Thatch Jr. working effectively inside.
The Redbirds chipped away with the help of five 3-pointers in the half, and SLU had an uncharacteristic eight turnovers in the first 20 minutes.
The Billikens never trailed before the break, but Illinois State crawled back into the game despite shooting 38.5% in the half.