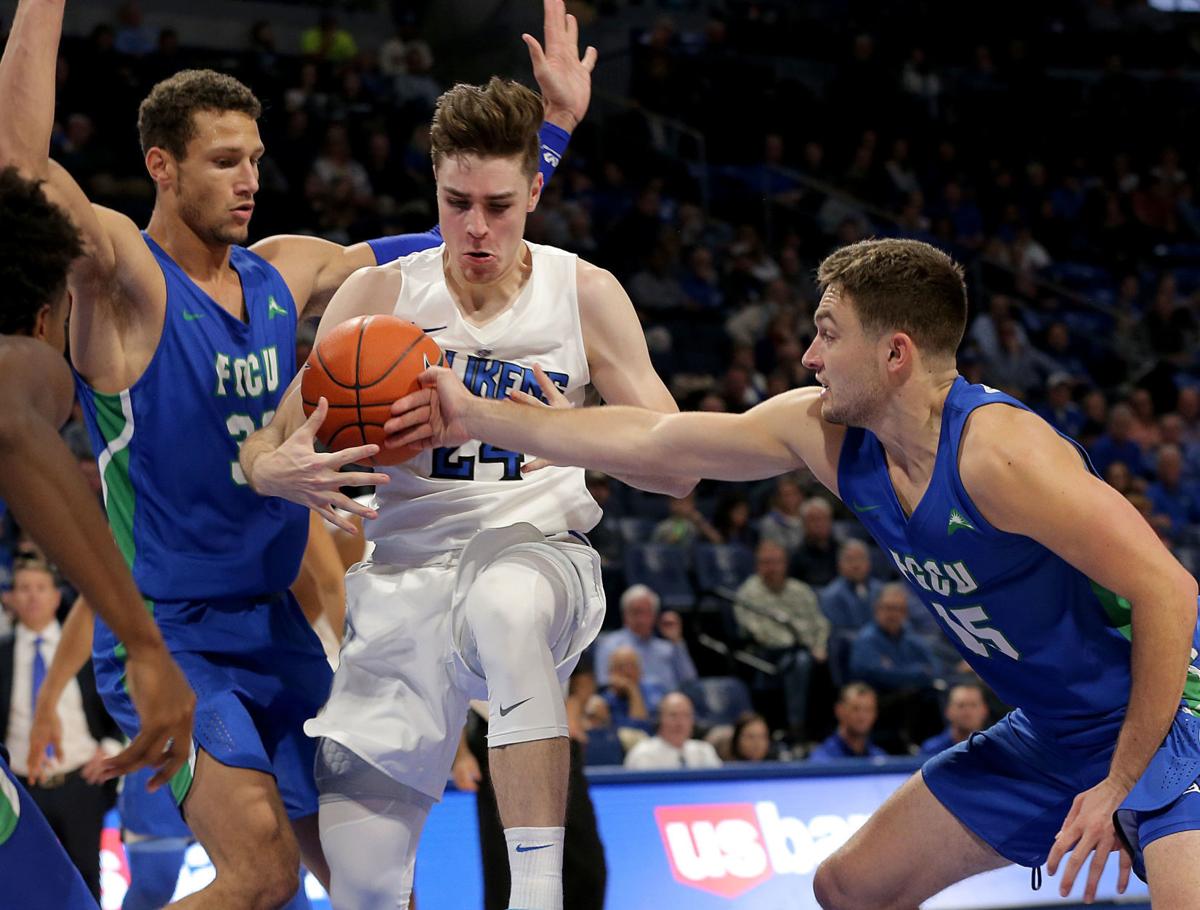 Travis Ford likes to play down his team's 3-point shooting, but he sure does get riled up when the opponent is hitting the same shots left and right.
St. Louis University made 11 3-pointers in its season opener. It was a refreshing change for fans who watched the Billikens struggle for five years from the perimeter, a stretch that saw them make 32.4 percent beyond the arc.
One benefit of the influx of new players could be vastly improved shooting. However, much remains to be revealed after SLU shot poorly from outside in its exhibition game before hitting 11 of 27 against Florida Gulf Coast.
"It's a whole lot better than the (exhibition game)," Ford said. "Who knows what's going to happen to shooting. … We're going to get shots up. But we have been shooting well in practice."
The Billikens will find out if they can duplicate that success when they face Valparaiso at Chaifetz Arena on Saturday night at 6.
On the flip side, SLU allowed 12 3-pointers, most of them coming in the second half as the Billikens were protecting a double-digit lead. They have allowed 23 3s combined between the opener and exhibition, and Loyola hit six in a row to start their scrimmage a couple of weeks ago.
Making 11 is great but not if you're allowing the same amount or more.
"Coach obviously isn't happy about that," guard Tay Weaver said. "We've been hearing a lot about that the last couple of days on film. (Thursday) that's all he preached the whole time. Hopefully we're going to move on from it."
Of the 11 3s in the opener, nine were made by first-year SLU players, including three by freshman Gibson Jimerson. He arrived as one of the most heralded perimeter shooters to sign with SLU in many years.
Jimerson made 46 percent of his 3s playing for Boo Williams in AAU the summer before he played last season at Montverde Academy.
"He's going to make shots," Ford said. "I'm more concerned about his defense, but it was good to see it go in for him because he gets it off quickly. It's an emphasis to get him shots. We say the more open shots Gibson gets, the better off we're going to be. I thought we missed him a couple of times."
Weaver made two in the opener after making 36 percent on 353 attempts in his previous two seasons at Eastern Kentucky. Javonte Perkins also made two. He shot 36 percent at Southwestern Illinois College last season.
Ford said that Fred Thatch Jr. was the team's best 3-point shooter during the summer. And Jordan Goodwin, KC Hankton and Demarius Jacobs are all capable from distance although none has proved to be consistent yet.
"We've been making a lot of 3s in practice," Weaver said. "We do a lot of shooting drills and that's where we get our confidence. Everyone wants to be a shooter, but we all motivate each other and hold each other accountable, and that leads into the game."
But Ford would probably rather see the Billikens shut down Valparaiso's shooting than see his guys collect another big haul of 3s.
"We haven't been defending the 3-point line very well," he said after Tuesday's win. "The second half defense wasn't good, to put it lightly."
Be the first to know
Get local news delivered to your inbox!