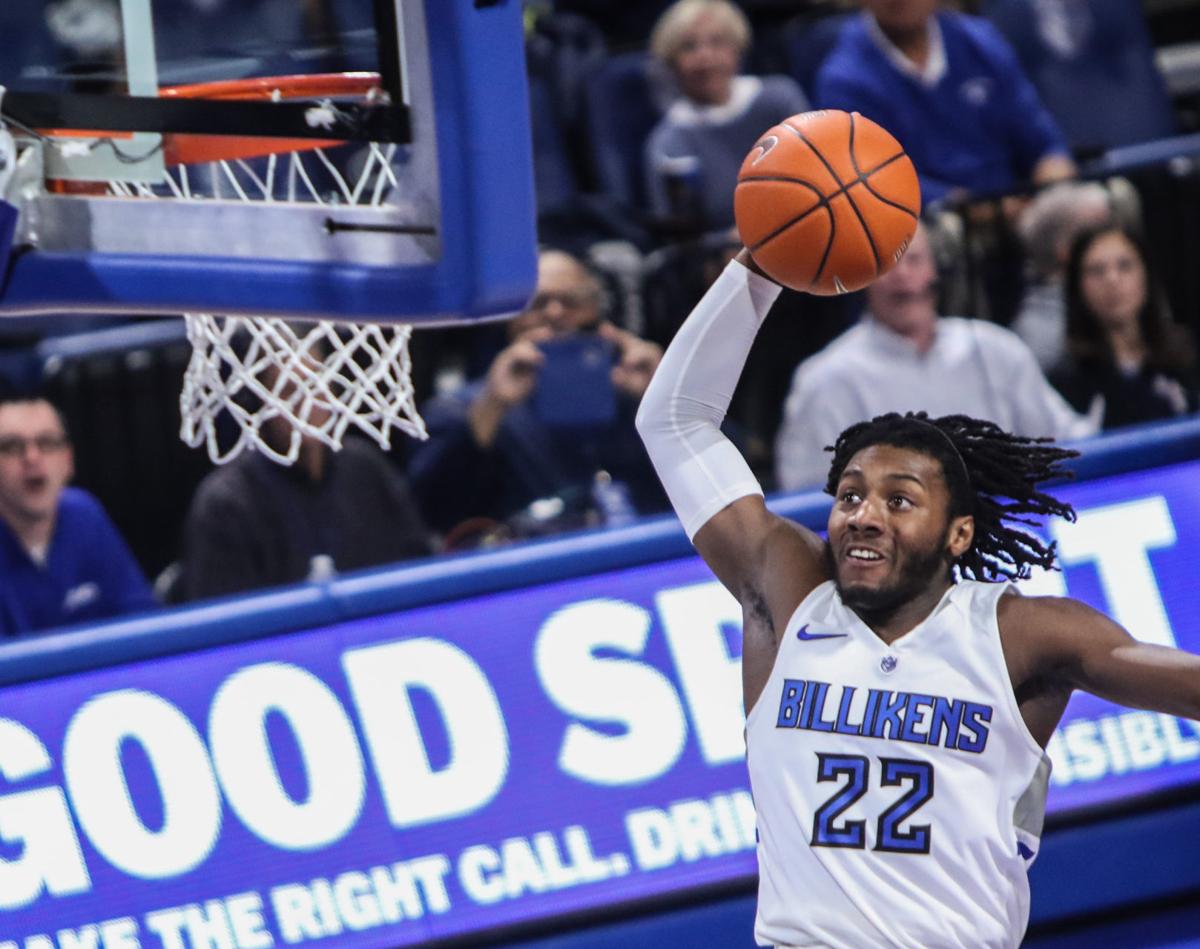 Injuries and fouls nearly became too much of an obstacle for St. Louis University as it tried to seal a win that was slipping away at La Salle.
The game had started with three Billikens already sidelined. Then Tay Weaver was unavailable after halftime because of a shoulder injury. Two players fouled out in regulation and Hasahn French had four fouls as the Billikens prepared for overtime.
"I'm sitting there and we had (five players)," SLU coach Travis Ford said. "I said, 'You're going to have to go win this game.'"
The depth SLU had to start the season is paying off in such situations.
Weaver is expected to be fine when the Billikens play at St. Joseph's on Saturday. But with a reduced bench, Ford knows his team can't continue to get into deep foul trouble as happened at Duquesne and La Salle.
He thought that having three players dealing with mounting fouls Wednesday had something to do with the Billikens squandering a 13-point lead. Their approach changed. SLU went from holding a large rebounding advantage to losing the battle on the boards. Players weren't aggressive offensively.
Although this hasn't been a consistent issue, it's a situation that has troubled Ford since the start of January.
Only La Salle has allowed opponents to shoot more free throws in Atlantic 10 games than SLU. The Billikens were called for an average of 17.6 fouls in nonconference play and have seen that number increase to 20.3 in A-10 games.
Ford said he does not have a beef with the officials in general. His concern lies with officials being told to emphasize different things as the season progresses.
"It's a product in general of certain people making an emphasis because they think the game is too physical," he said. "You hear it a lot. My argument is you have to call it on both ends. I'm not blaming anybody. It just gets a little confusing when all of a sudden there's a (new) emphasis."
"I understand we're a physical, aggressive team. We're lucky we've got a great head of officials (Bryan Kersey). If we have some concerns we can talk to him about it. He's good at listening to the coaches."
On the flip side, there have been several conference games in which SLU has shot considerably more free throws than its opponent.
Remaining healthy at this point is more important than the foul situation. Gibson Jimerson (broken foot) is out for the season and it appears increasingly likely that Fred Thatch Jr. (illness) won't return. KC Hankton (back) has been out of late.
The combination of issues led to an overtime lineup against La Salle of walk-on Joshua Hightower, Terrence Hargrove Jr., Jordan Goodwin, Yuri Collins and Hasahn French. Highower and Hargrove ended up making key plays in the win.
As opponents continue to play a lot of zone defense against SLU and focus on taking away the Billikens' inside game, Weaver, Perkins and Jacobs become more important offensive weapons because of their ability to make 3-pointers.
Against St. Joseph's on Saturday, 3-pointers could play a major role. The Hawks have struggled all season. They shoot more 3s, by far, than any A-10 team. They also shoot the worst percentage in the conference.
However, they are known to get hot, having made as many as 16 in a game and 10 or more in nine games. St. Joseph's used hot shooting last season — albeit with a completely different group of players — to roll past the Billikens in Philadelphia.