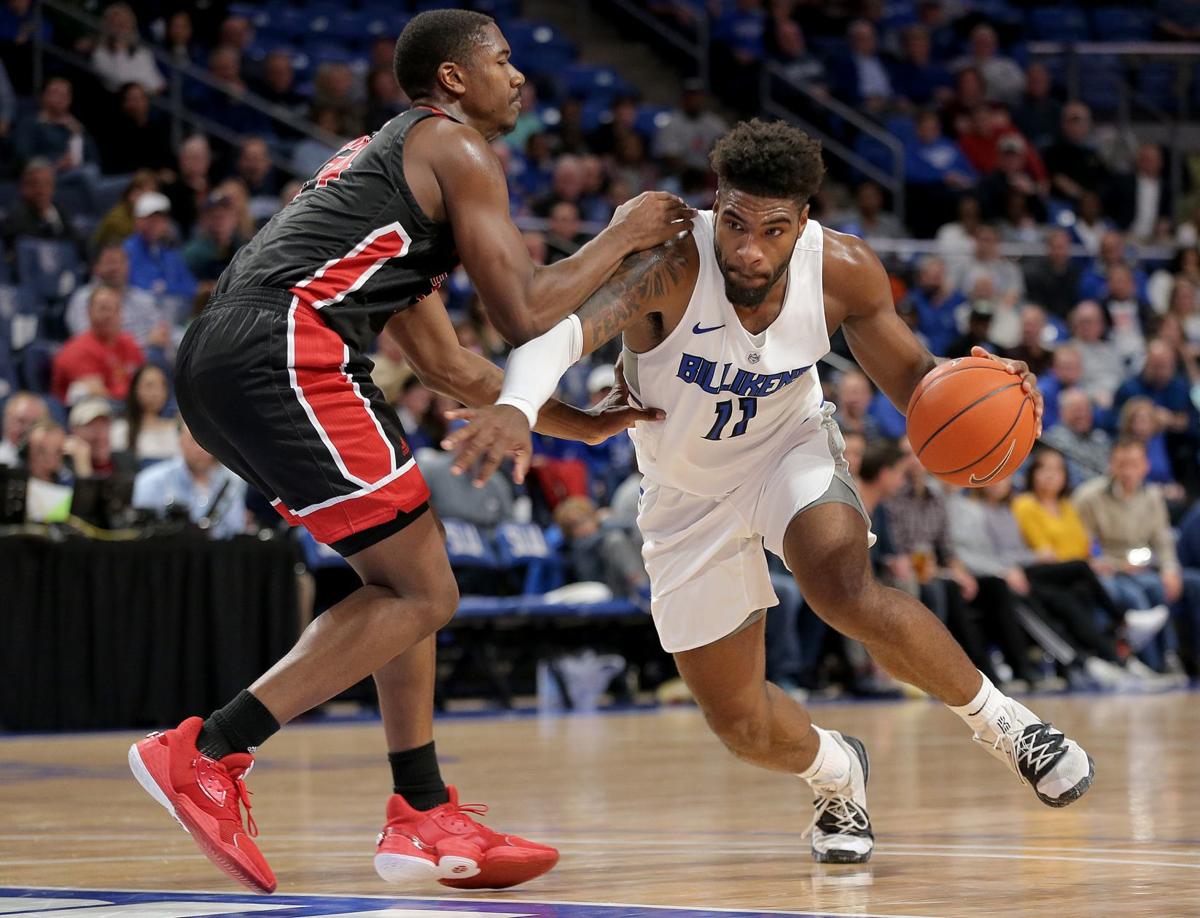 A quick glance at the scoreboard late in the first half revealed to coach Travis Ford that St. Louis University had 34 points, which wasn't bad considering the sluggishness of the offense to that point.
"I would have thought we had 20," Ford said. "I thought, 'How in the world do we have 34?'"
The Billikens finished the first half strong and carried that shooting through the rest of an 82-60 win over Eastern Washington on Wednesday night at Chaifetz Arena.
That output was noteworthy as SLU surpassed 80 points in three consecutive games for the first time since the 2000-01 season.
"I guess they added up," Ford said. "We're finding different ways to score, which is something we haven't done — on the break, inside, making a couple of 3s. It can add up, but the true tests are going to be coming up. In the past we were glad to score 60."
Even so, Ford wasn't completely satisfied with what he saw. Ninety seconds into the second half he was shouting at his players, who were in the midst of a 9-0 run coming out of the break.
"Stop relaxing," he kept yelling.
Ford was looking for the offense to find another gear that he felt it didn't reach much in the game.
"I still feel we haven't played our best game offensively," guard Fred Thatch Jr. said. "It's going to be scary when everyone is making shots and clicking. In these games we've had a few guys step up and score. When we get everyone on the board, it's going to be scary."
The Billikens (3-0) shot 70% in the second half and during one stretch starting with the final minutes of the first half they made 21 of 24 shots. They made eight 3-pointers with Tay Weaver making all three of his attempts.
After being limited in the previous game by foul trouble, Hasahn French scored 19 points, making nine of 11 shots. He hit the floor in the second half and didn't return. Ford said he suffered a cramp and was OK.
Freshman Yuri Collins registered 11 assists in 27 minutes.
Those things allowed SLU to get away with a dismal free throw performance in which the Billikens made 12 of 28 (42.9 percent).
The increased scoring has a lot to do with Collins, whose presence typically makes the game move faster. He is averaging 8.3 assists and has a 3-to-1 assist to turnover ratio. He was asked if he preferred scoring or assists.
"I think you all know that," he said. "Finding an open teammate and seeing (him) score. There are going to be times I'm open but see someone else open, and for me it's all about giving my teammates confidence. When they have confidence and I know they'll score, we're going to be on a roll."
The tempo of the first 12 minutes resembled games of recent seasons as SLU struggled to a 14-10 lead while both teams shot and handled the ball poorly.
The Billikens' disastrous free throw shooting added to the lack of scoring as they finished the first half making one of 12. But eventually their shooting improved to produce a 36-24 halftime advantage.
SLU made its final six shots of the half, and 11 of 16 before intermission. After French bullied his way to the basket for a sequence of buckets, Javonte Perkins made three consecutive jumpers and Weaver ended the half with consecutive 3-pointers.
In the second half, Ford was looking for an effort he didn't see in the first two games over the final 20 minutes.
"It was better. No question the second half was better than we've been playing," Ford said. "But we still gave up 36 points. We're still making a lot of mistakes defensively and have been very sloppy on offense. I thought we were sloppy on offense and took some tough shots. I know we might be open, but we'll get those shots later in the shot clock."
SLU signs Strickland
The Billikens signed wing player Markhi Strickland, son of former NBA player Mark Strickland, on the first day of the signing period. Strickland, who is 6 feet 6, is attending prep school at Victory Rock Prep in Bradenton, Fla.
Ford described him as being "extremely versatile and athletic."
Ford added that Strickland "can shoot the ball from the outside extremely well and he is a very gifted one-on-one player."
SLU v Eastern Washington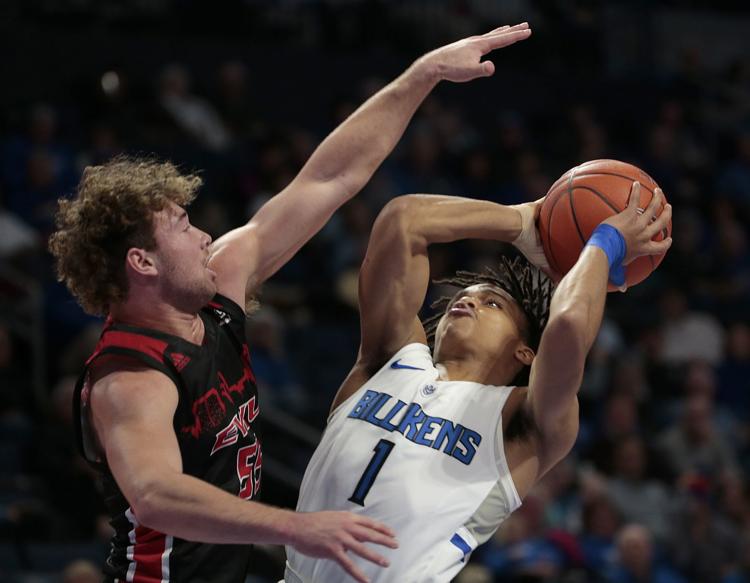 SLU v Eastern Washington
SLU 82, Eastern Washington 60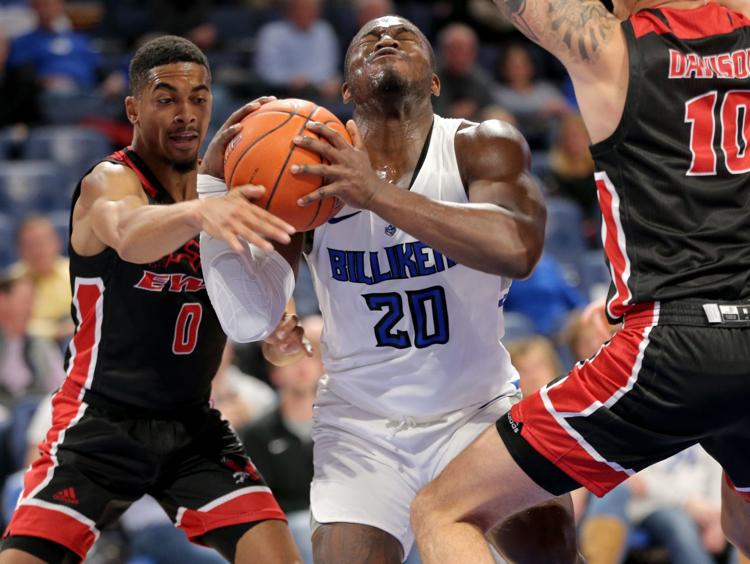 SLU v Eastern Washington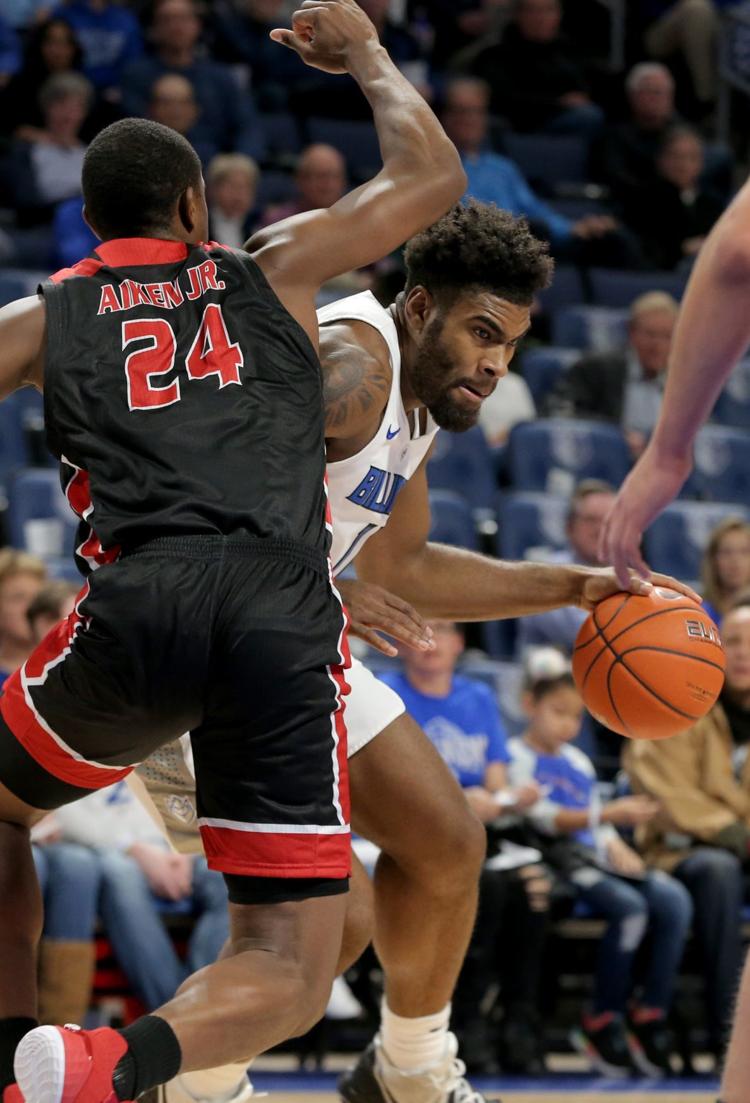 SLU v Eastern Washington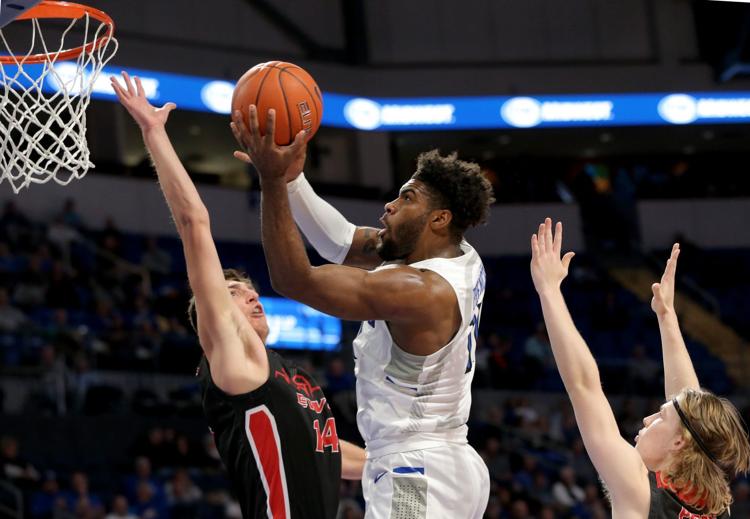 SLU v Eastern Washington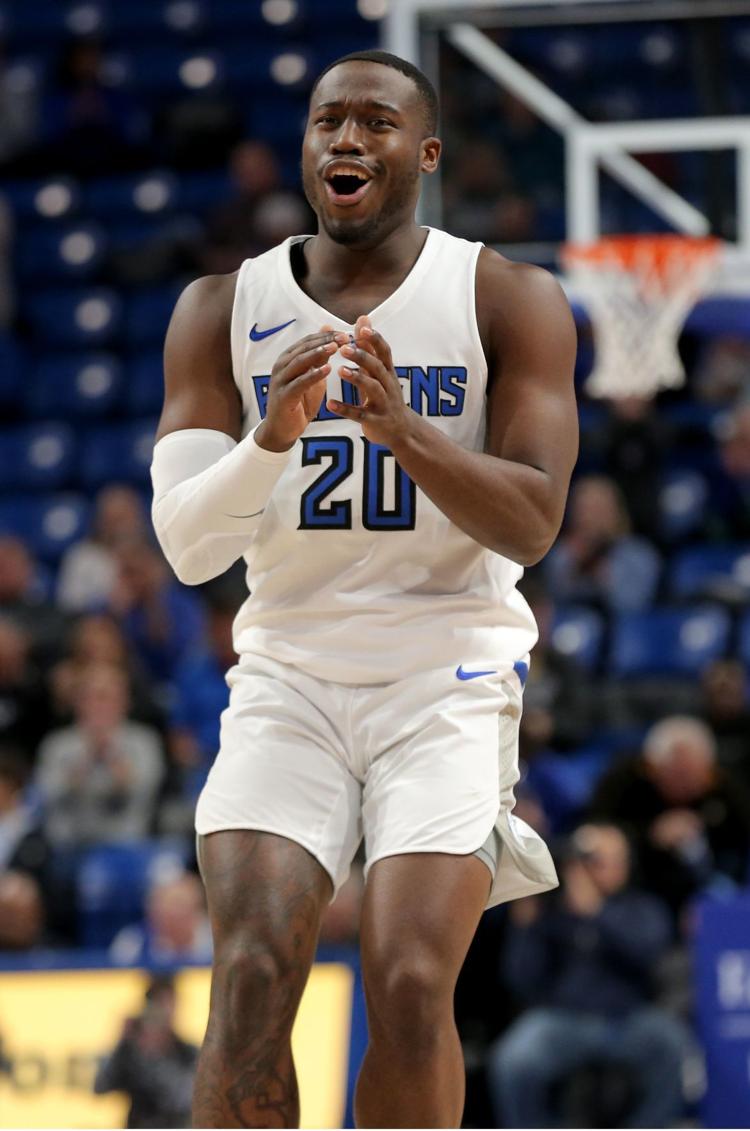 SLU v Eastern Washington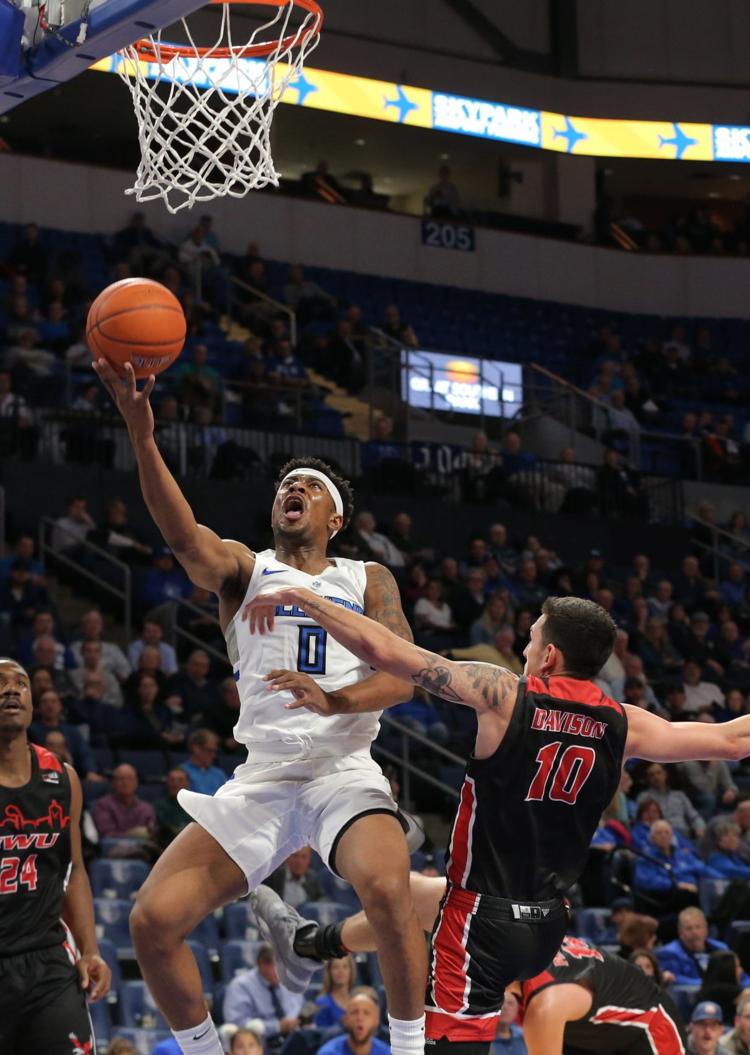 SLU 82, Eastern Washington 60
SLU v Eastern Washington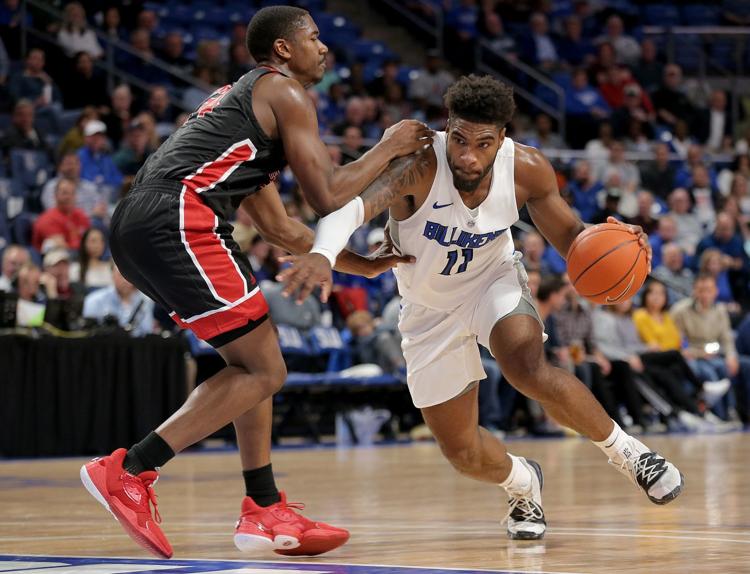 SLU 82, Eastern Washington 60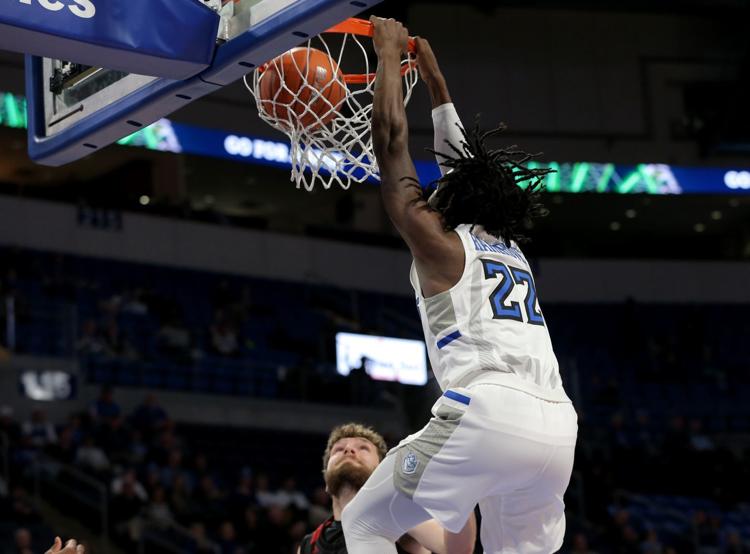 SLU 82, Eastern Washington 60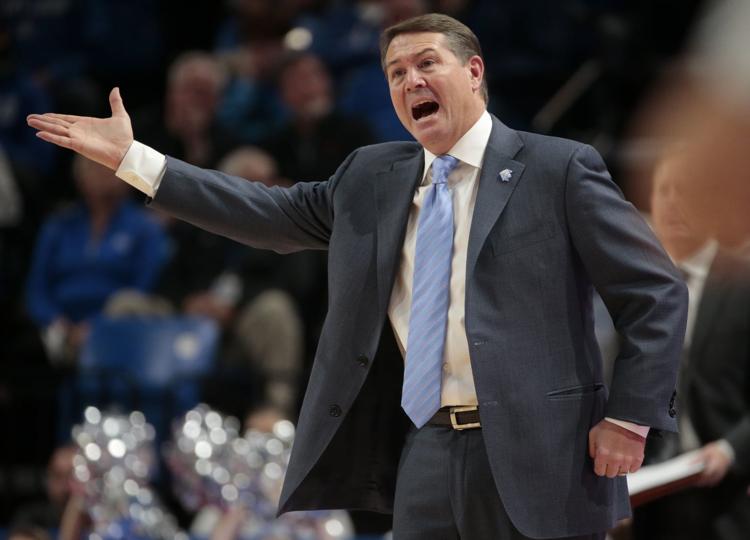 SLU 82, Eastern Washington 60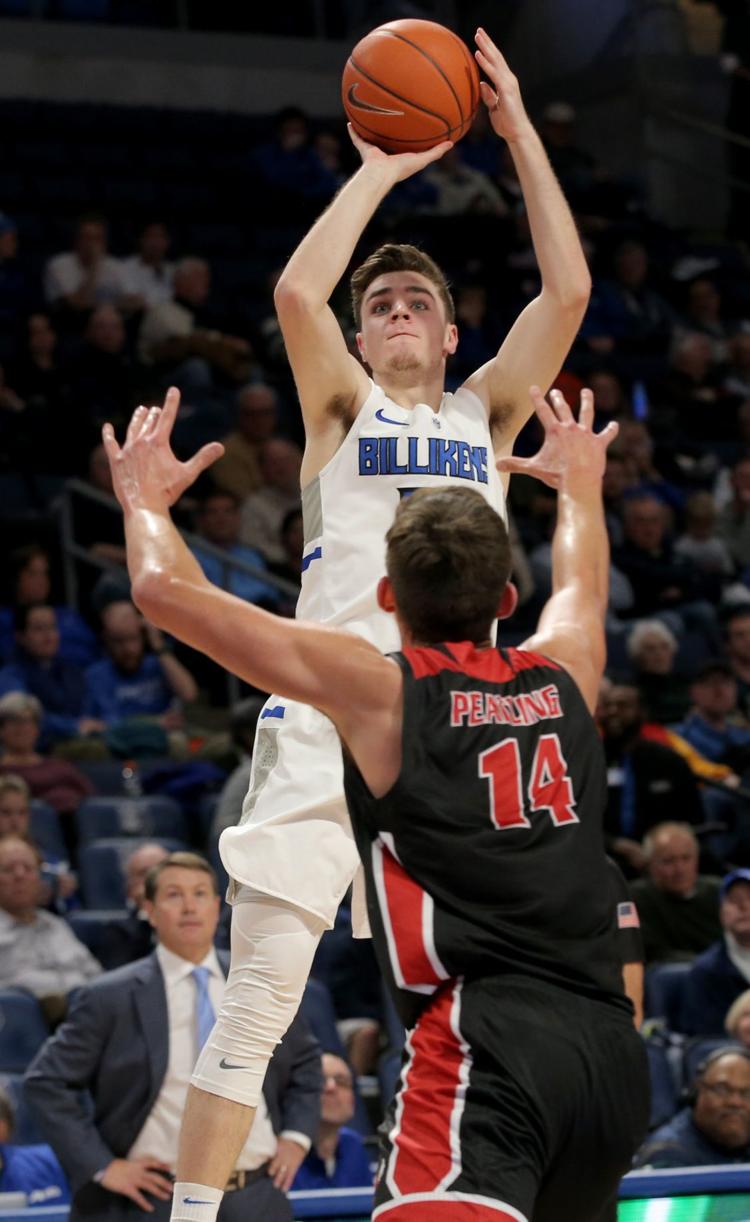 SLU 82, Eastern Washington 60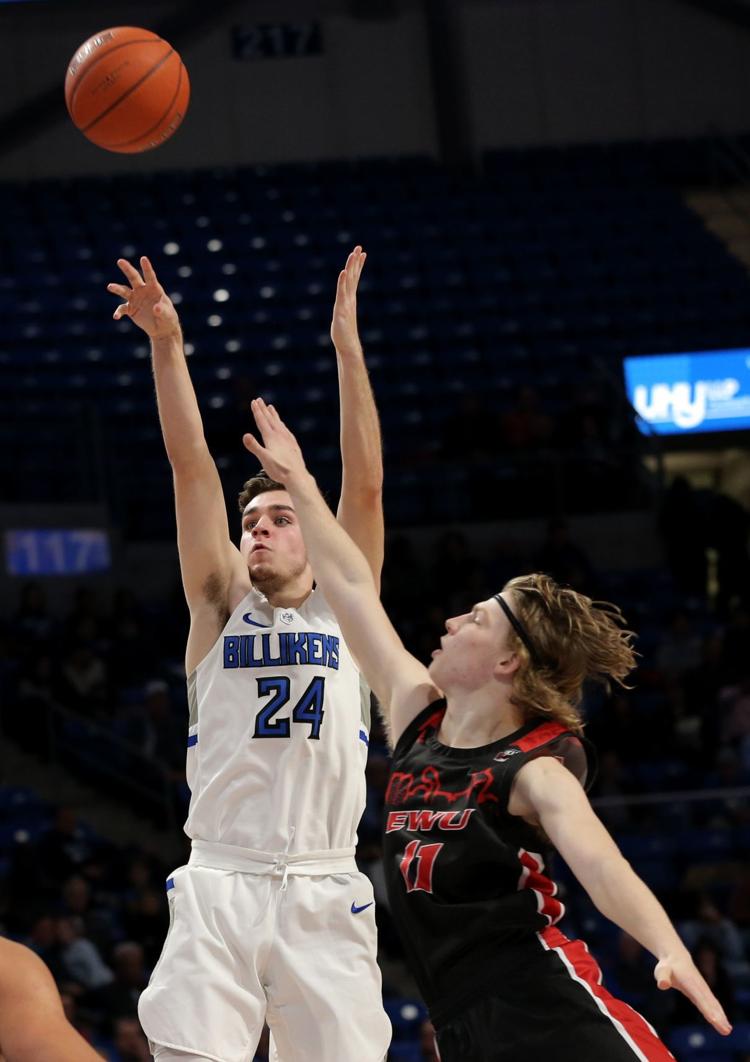 SLU 82, Eastern Washington 60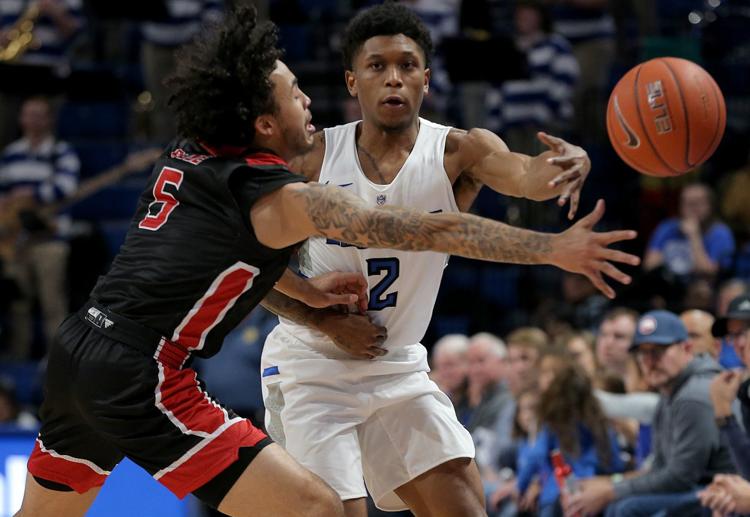 SLU v Eastern Washington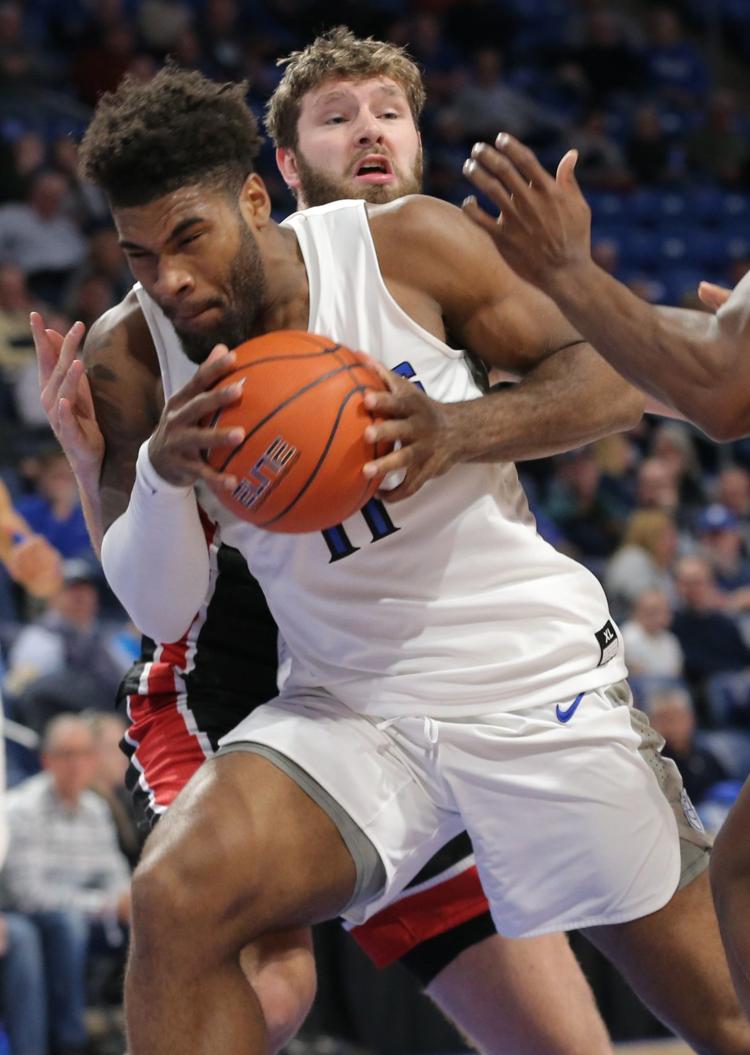 SLU 82, Eastern Washington 60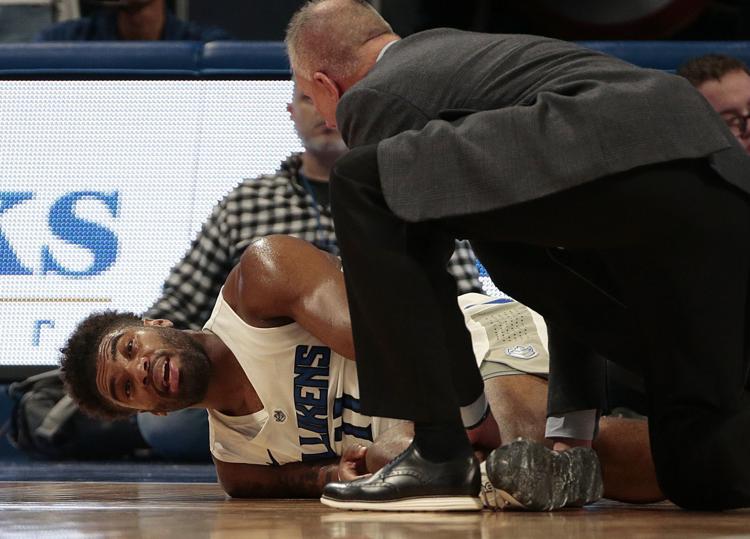 SLU v Eastern Washington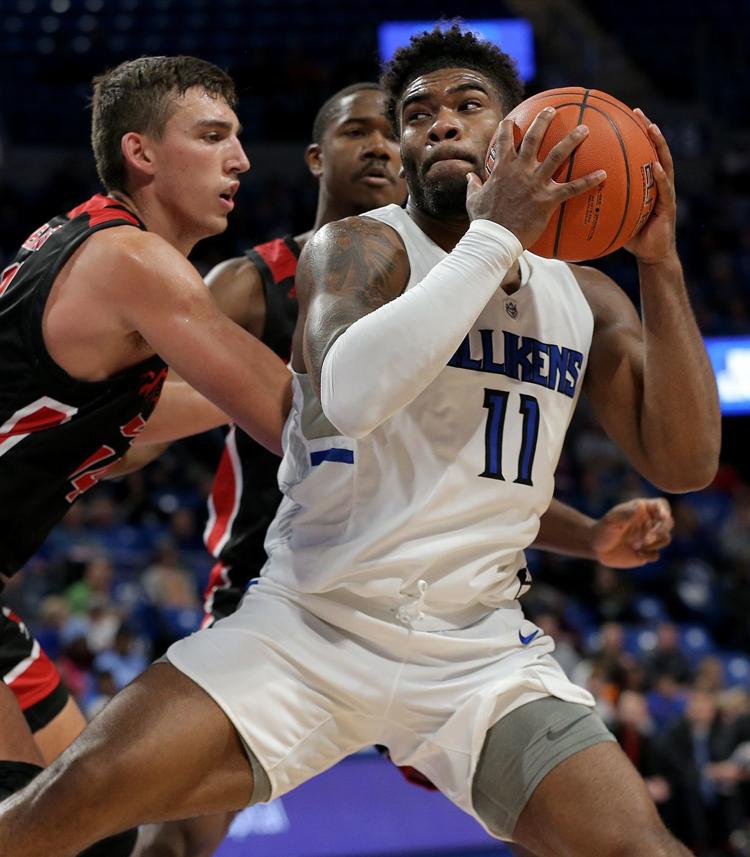 SLU 82, Eastern Washington 60
SLU 82, Eastern Washington 60
SLU v Eastern Washington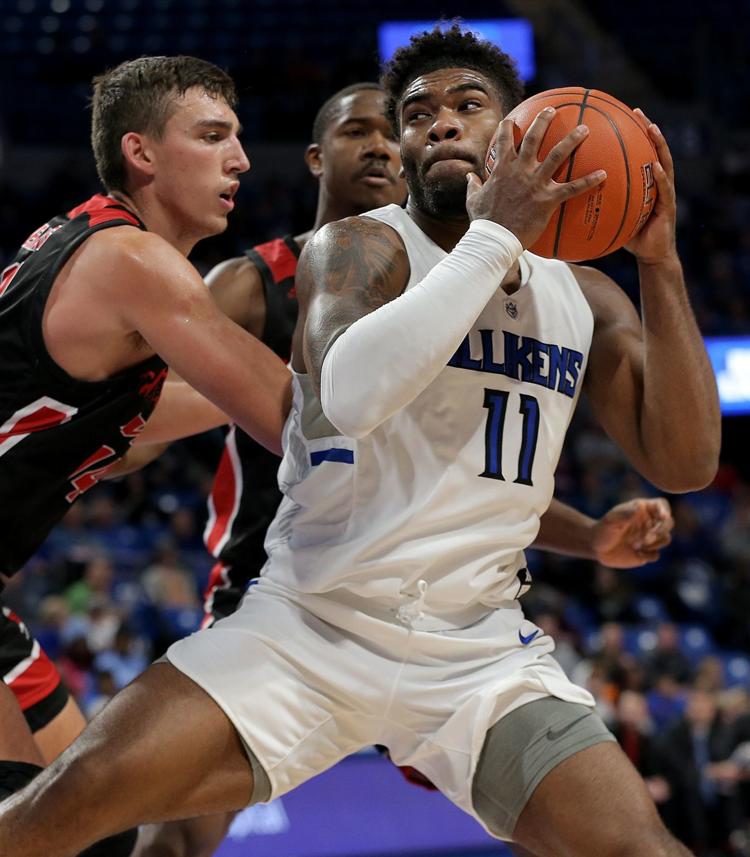 SLU 82, Eastern Washington 60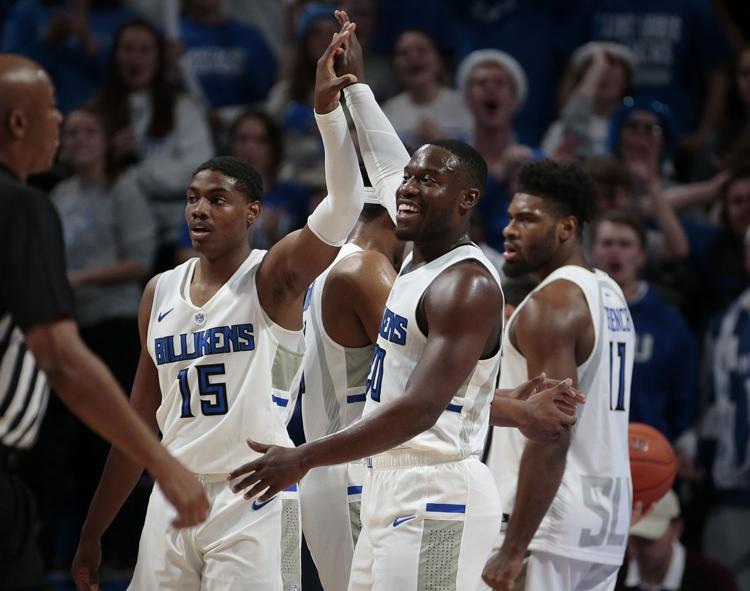 SLU 82, Eastern Washington 60
SLU 82, Eastern Washington 60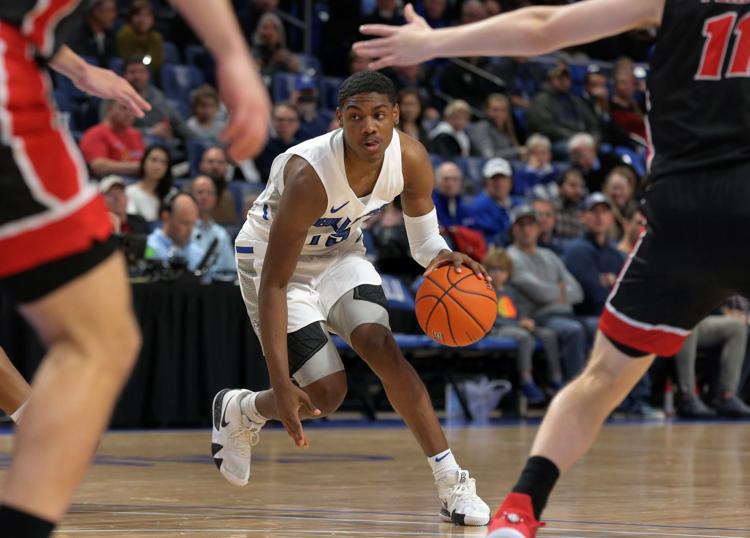 SLU 82, Eastern Washington 60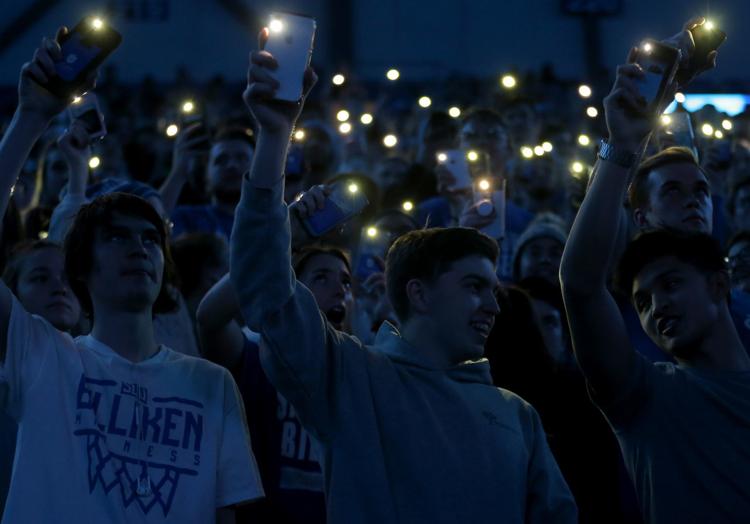 SLU 82, Eastern Washington 60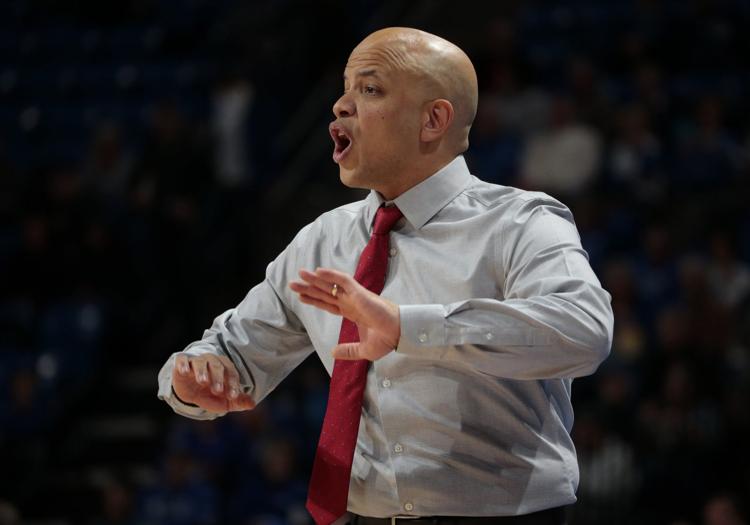 SLU 82, Eastern Washington 60
SLU v Eastern Washington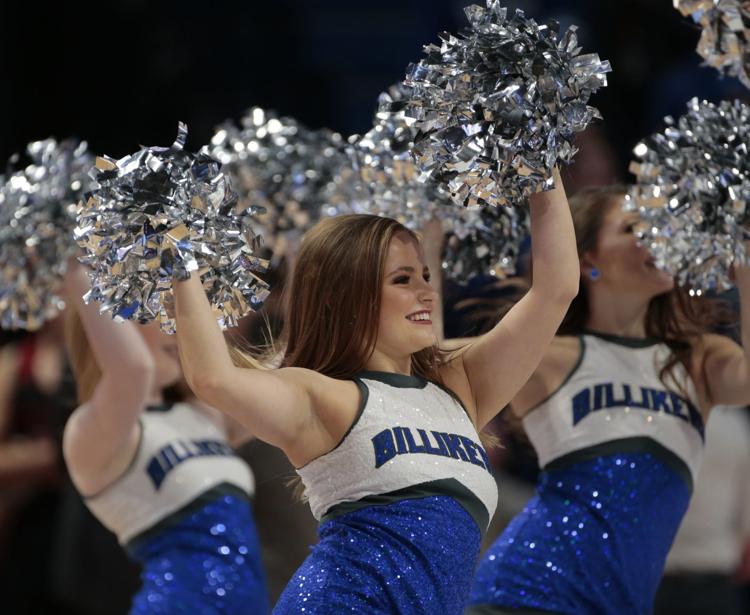 SLU 82, Eastern Washington 60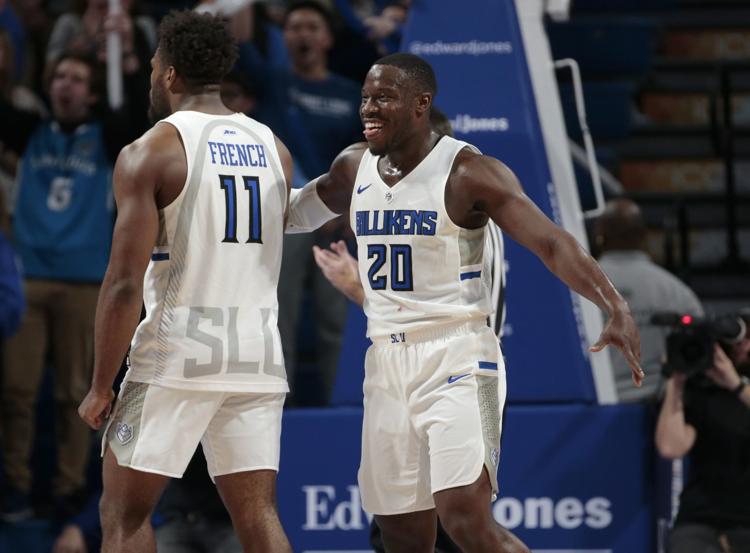 SLU v Eastern Washington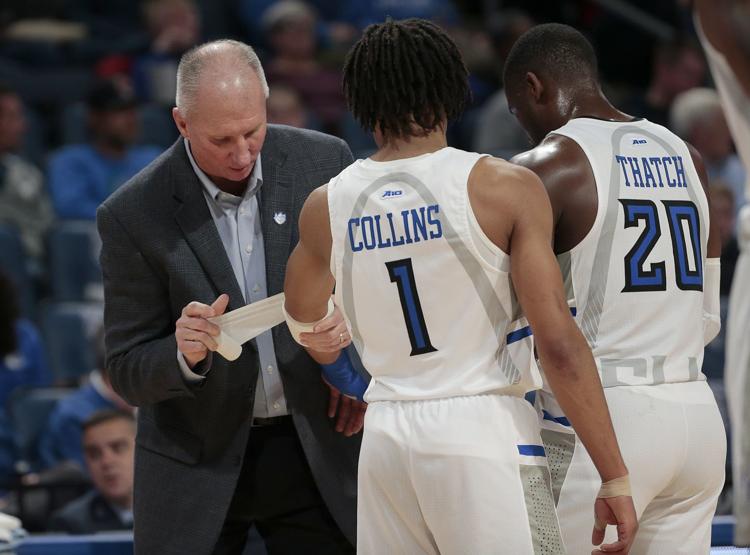 SLU 82, Eastern Washington 60
SLU 82, Eastern Washington 60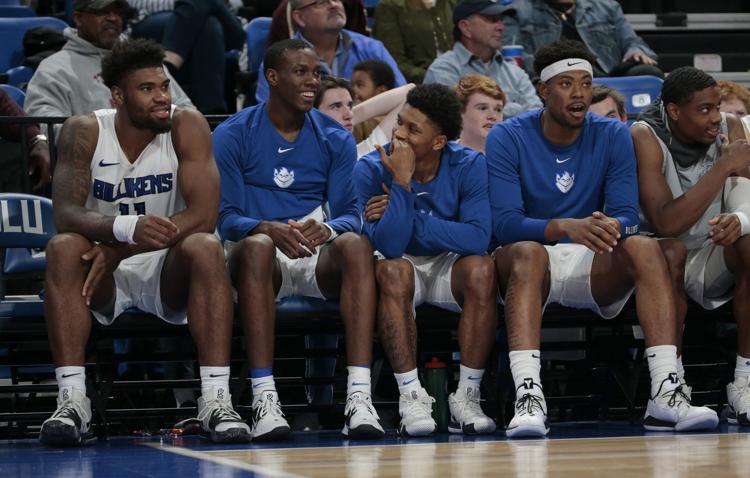 Billikens beat Eastern Washington University 82-60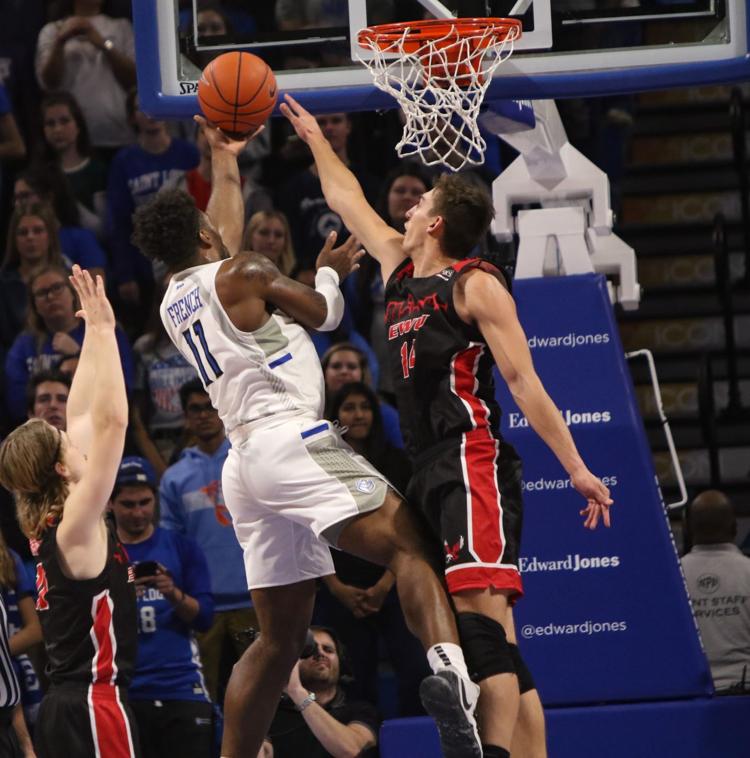 Billikens beat Eastern Washington University 82-60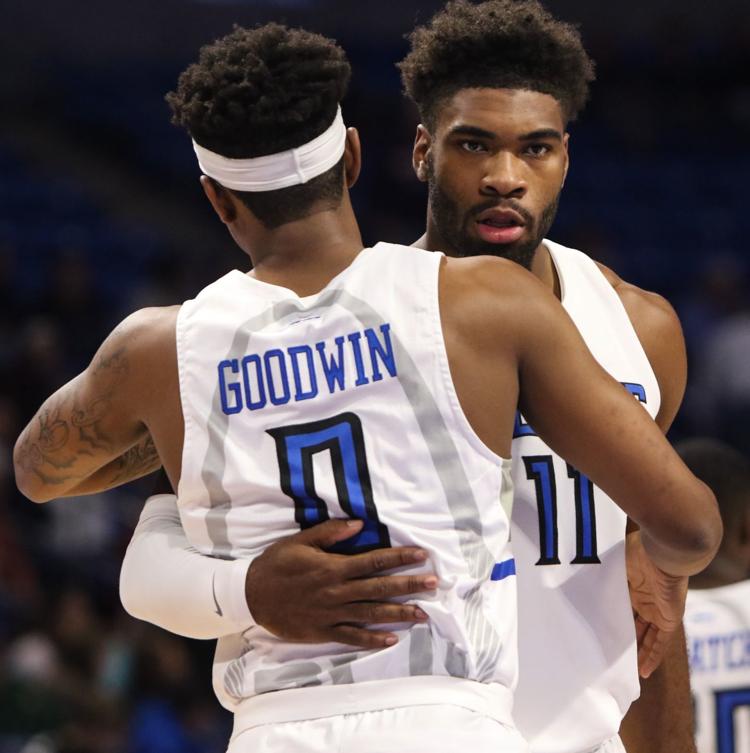 Billikens beat Eastern Washington University 82-60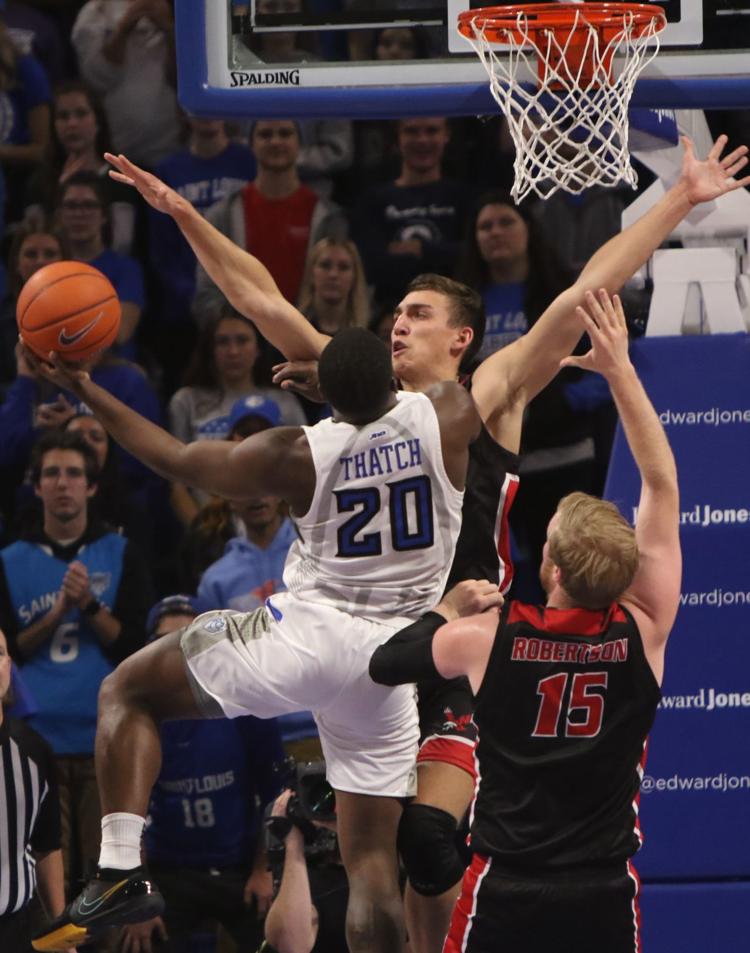 Billikens beat Eastern Washington University 82-60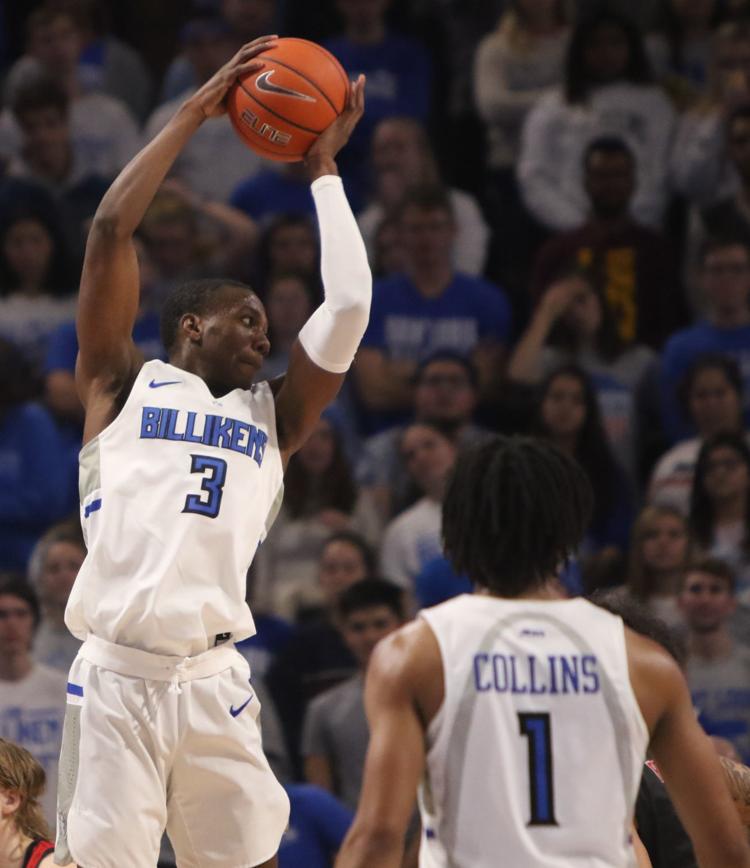 Billikens beat Eastern Washington University 82-60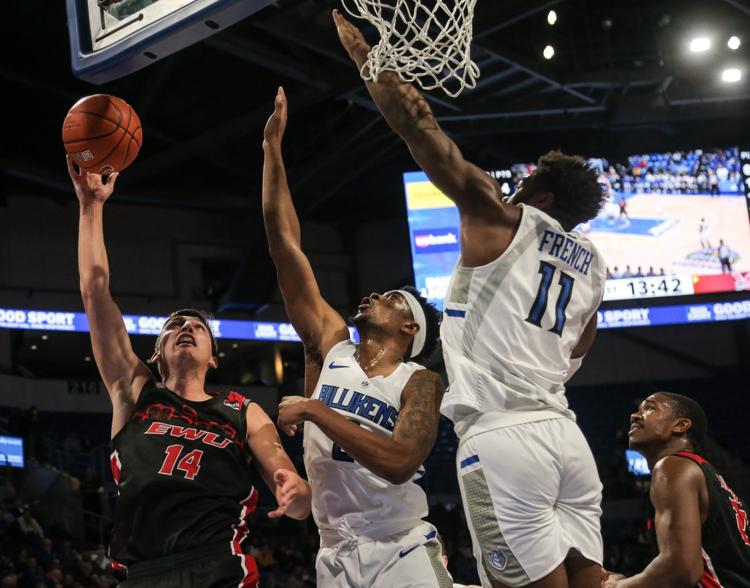 Billikens beat Eastern Washington University 82-60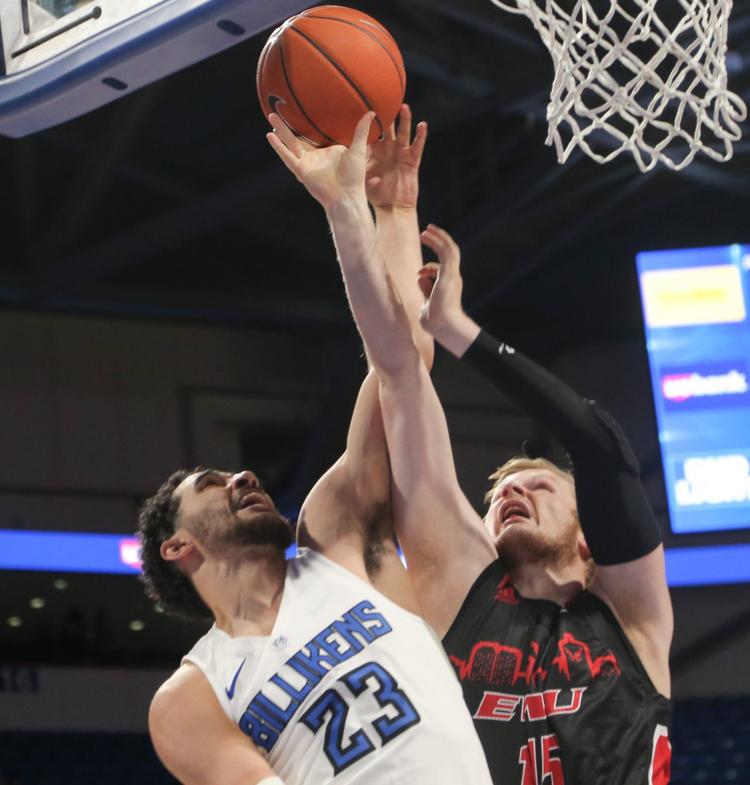 Billikens beat Eastern Washington University 82-60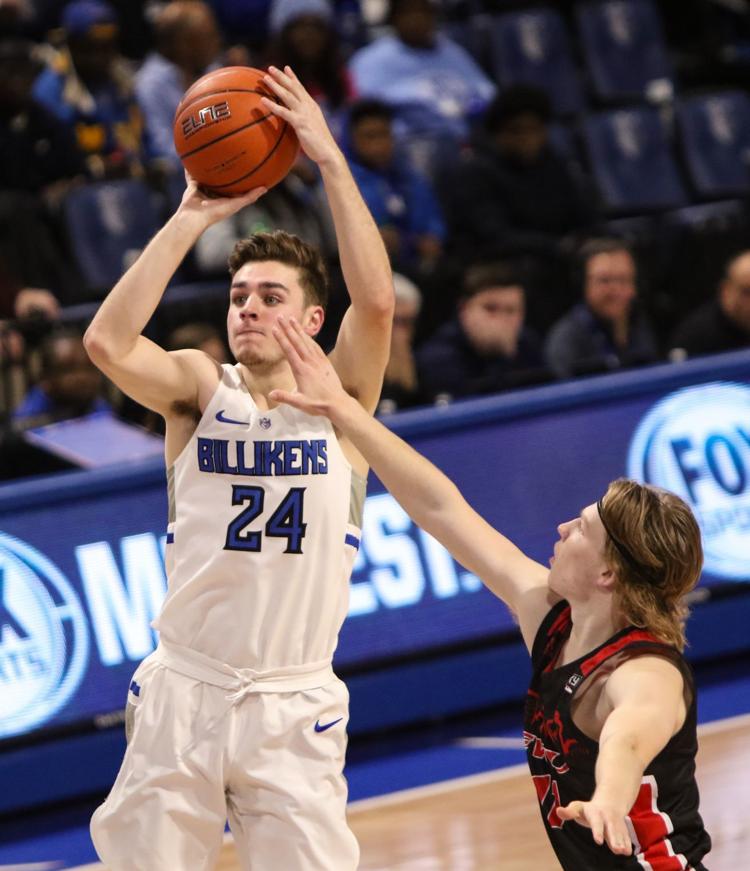 Billikens beat Eastern Washington University 82-60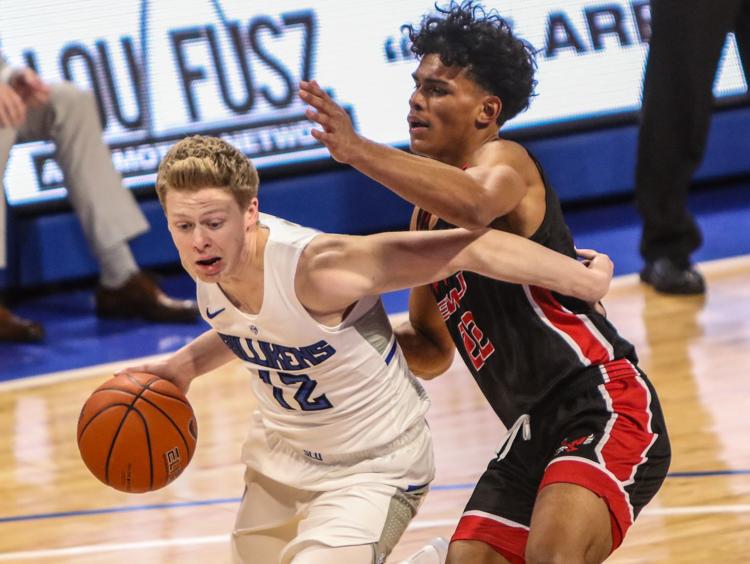 Billikens beat Eastern Washington University 82-60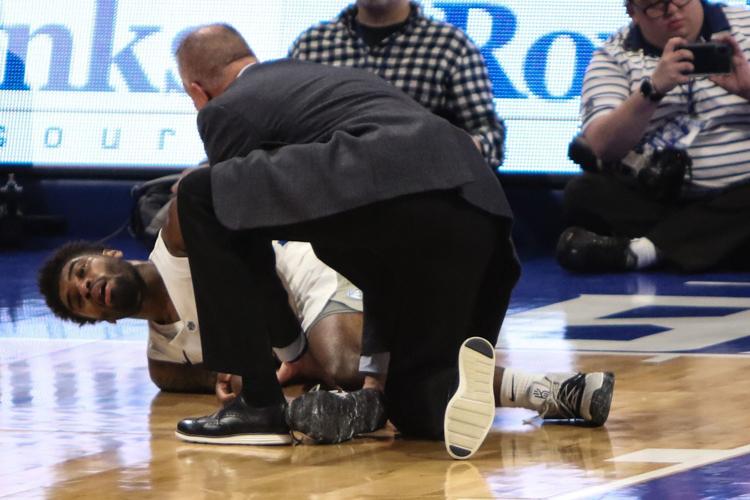 Billikens beat Eastern Washington University 82-60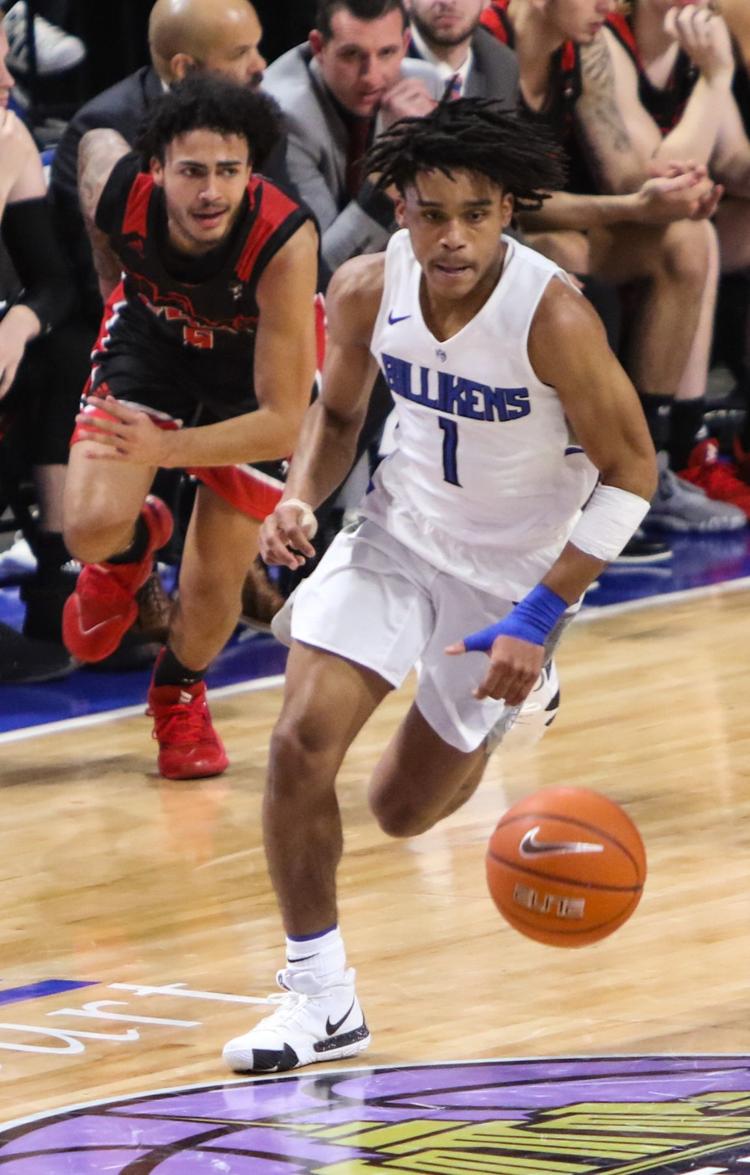 Billikens beat Eastern Washington University 82-60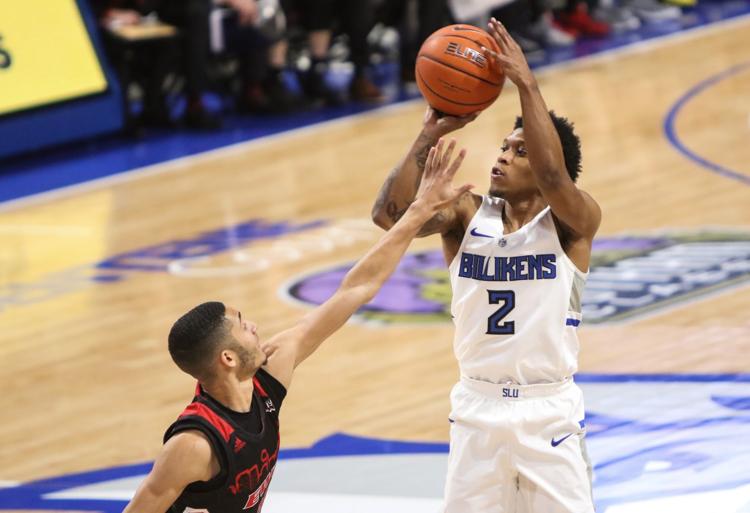 Billikens beat Eastern Washington University 82-60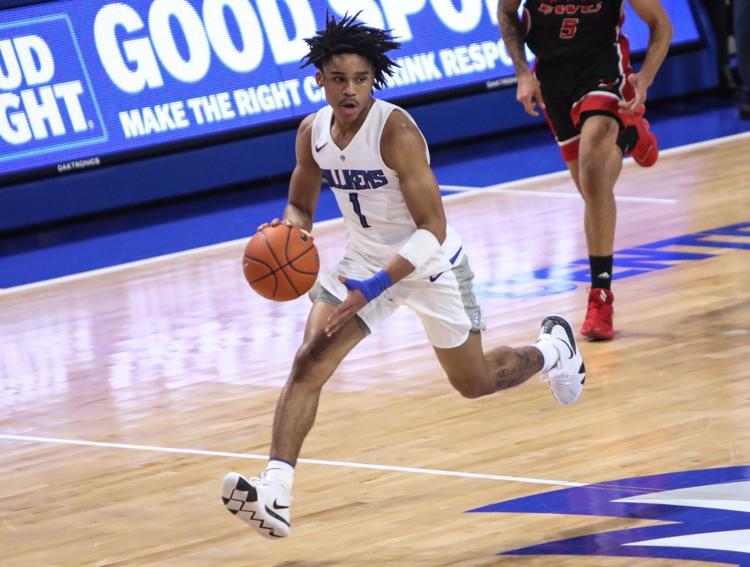 Billikens beat Eastern Washington University 82-60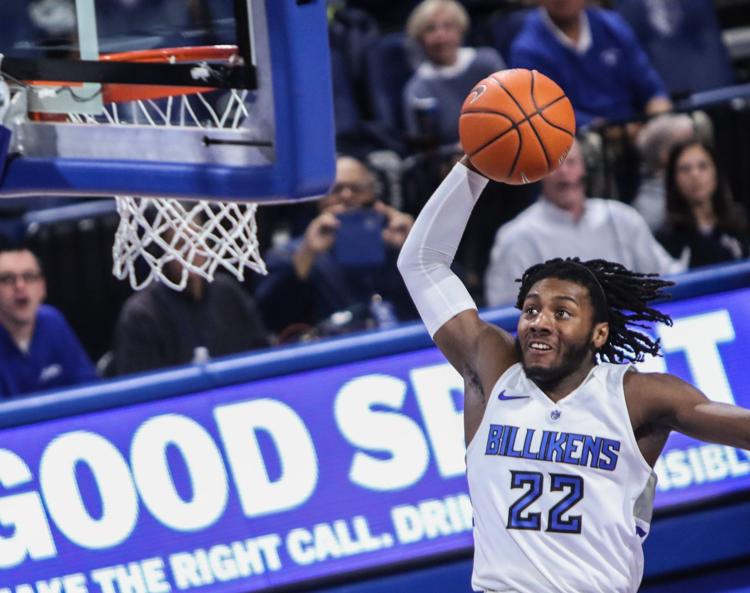 Billikens beat Eastern Washington University 82-60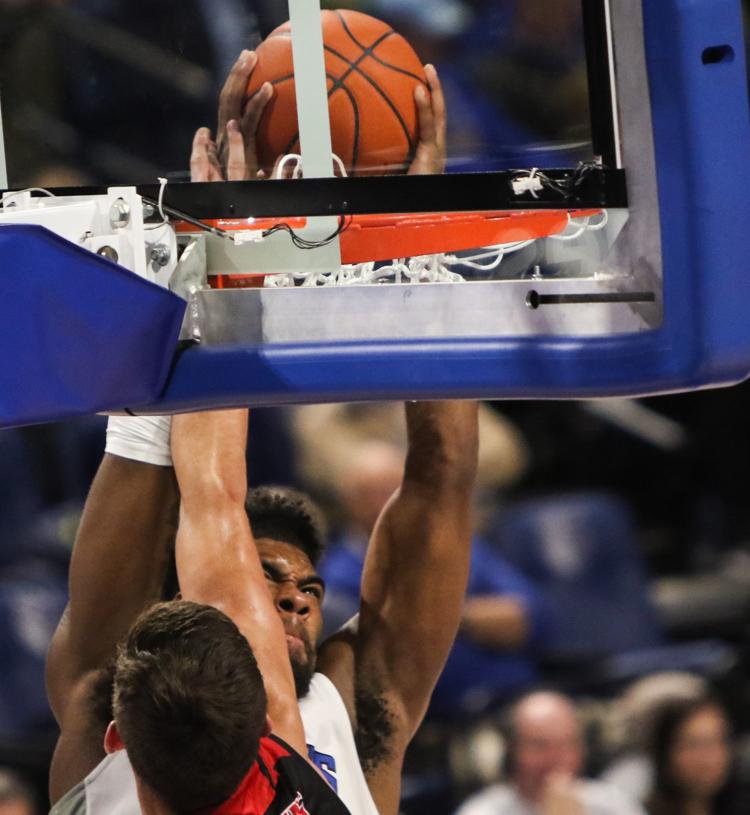 Billikens beat Eastern Washington University 82-60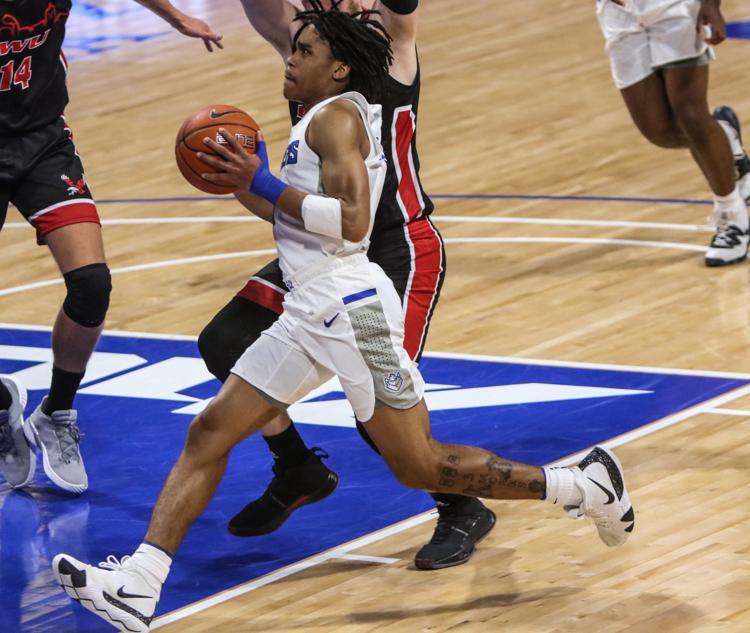 Billikens beat Eastern Washington University 82-60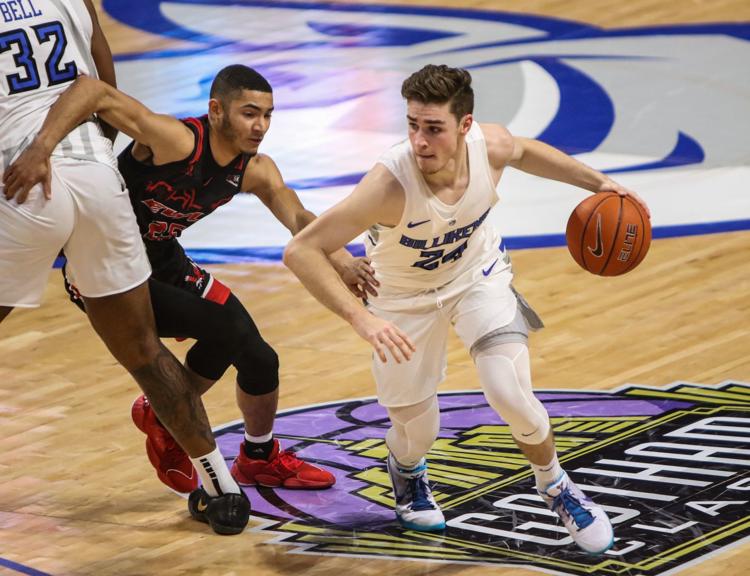 Billikens beat Eastern Washington University 82-60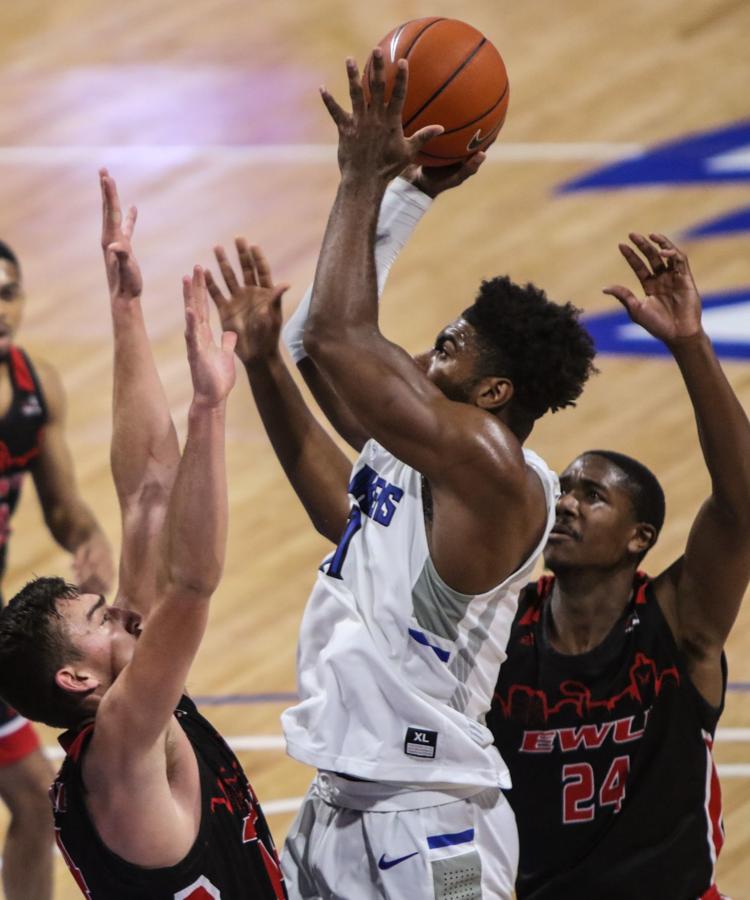 Billikens beat Eastern Washington University 82-60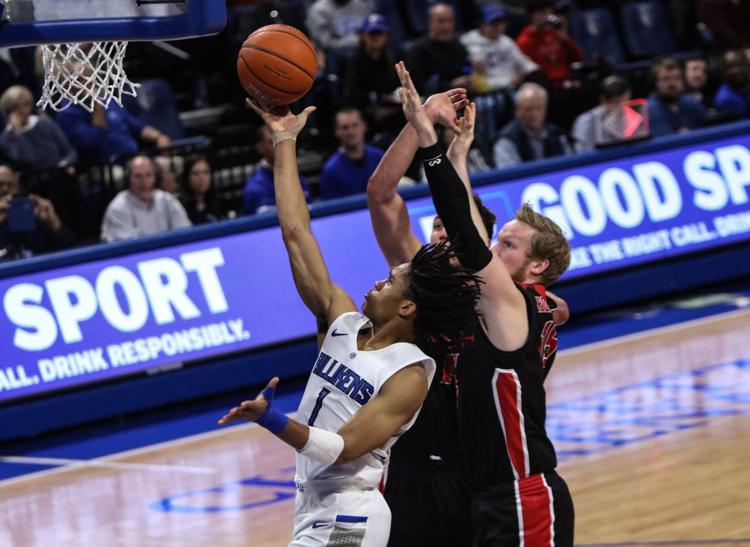 Billikens beat Eastern Washington University 82-60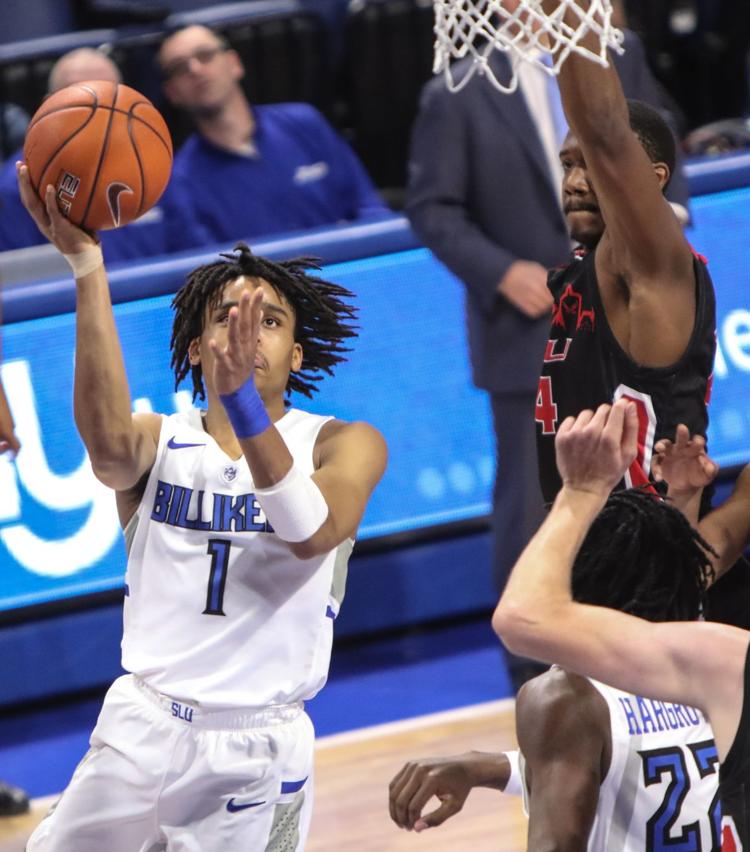 Billikens beat Eastern Washington University 82-60