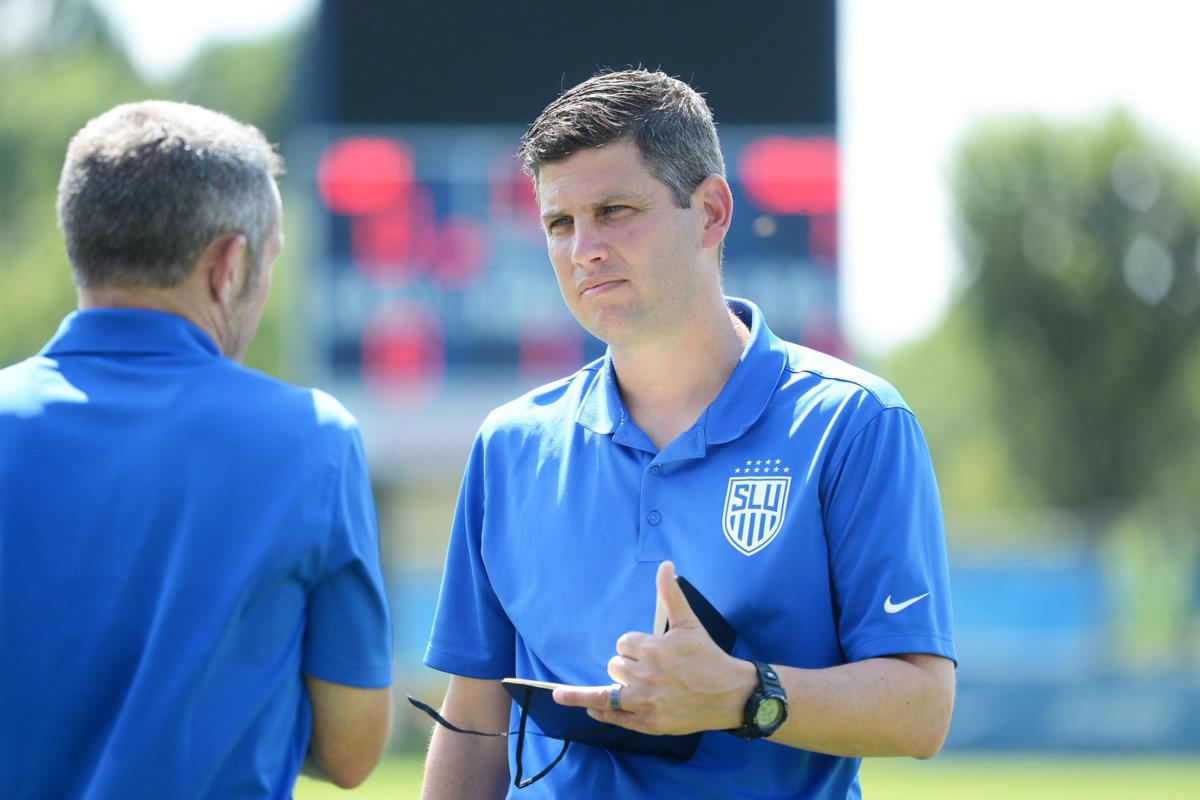 St. Louis University might have been looking ahead to a game against the No. 1 team in the country.
And the No. 1 team might have been anticipating its matchup with one of the hottest teams in the country.
Regardless of the reasons, a high-profile soccer game for SLU lost a little luster over the weekend when the Billikens had a six-game winning streak ended by Dayton while Virginia suffered its first loss of the season.
But for the time being, the Cavaliers (11-1-1) remain atop the rankings.
The Billikens' game Tuesday night at Virginia will carry a little less pizzazz than anticipated, but it still looms large for SLU in a bid to build an NCAA Tournament resumé.
"It's awesome to play against other top teams and our guys enjoy the challenge," SLU coach Kevin Kalish said. "From an NCAA at-large perspective, it's a game that's a must win. So from our perspective, we're going to go and attack it."
SLU had won nine of its previous 10 games before a 2-1 loss Friday dropped the Billikens to 9-4 overall and 5-1 in the Atlantic 10. It also dropped them from No. 22 to No. 39 in the RPI.
The Billikens have benefited from a tough schedule that has included games — and losses — against SMU and Notre Dame. There was a win over Southern Illinois Edwardsville, which is having a strong season.
The loss to Dayton was ill-timed with two road games coming next.
"We've done a really good job not looking past anybody, and we were a little worried about that with the Dayton game," Kalish said. "But I don't necessarily think that's what happened. I think it was just an incomplete performance."
The season has developed as Kalish had anticipated it might. With 14 new players, the Billikens started slowly, splitting their first six games. They were also dealing with some injuries, and the return of Simon Becher has helped the offense.
"The guys have a little bit of role clarity and the team has come together," Kalish said. "With all the new players we thought it would take a little time to form an identity and it slowly came together."
There is rain in the forecast but the Billikens hope for better conditions than the SLU women faced against George Mason — also located in Virginia — on Sunday when their game was halted by a deluge after 70 minutes.
Virginia had been sailing along at No. 1 in the rankings and in the RPI before losing 2-0 to Pittsburgh.
"Take nothing away, Pitt is a good team and we knew that coming in," Virginia coach George Geinovatch said. "Whether it's baseball, football that happens. It's sports. We've taken care of that all season long and we'll move forward."
SLU also has a road game to finish the week at Duquesne before wrapping up A-10 play the following week against Fordham. The Billikens are tied for first with Rhode Island.