Amid a lot of the usual characteristics St. Louis University was expected to exhibit in its season opener, the Billikens showed some traits that haven't been on display at Chaifetz Arena for some time.
Six players combined to make 11 3-pointers. The offense moved at a pace that finally seemed intent to score quickly. The full-court press was disruptive and productive.
Coach Travis Ford mixed and matched 10 players in a game SLU controlled from the outset of an 89-67 win over Florida Gulf Coast, leaving little for him to complain about.
"Offensively we did some good things," Ford said. "What I was really proud of is they opened in a zone against us and we didn't hesitate, and we haven't gone against a zone a whole lot. We executed and did some good things. I think we're a pretty good team against a zone.
"I don't know if we've seen 89 points in a while. That's a lot of points for us."
Statistically, there were highlights galore.
SLU outrebounded FGCU 41-28, grabbing 21 offensive rebounds in the process. They led to 24 second-chance points. The Billikens forced 18 turnovers, made nine steals and scored 17 points from turnovers.
SLU dominated the first half with pace, shooting and rebounding. The second half belonged to Hasahn French, who scored 16 of his team-high 20 points and swatted three shots.
Ultimately, the Billikens showed signs of the offense that Ford said he saw in the preseason and hoped would emerge. Freshman Gibson Jimerson made three 3-pointers as the newcomers accounted for nine, offering signs of a resurgent perimeter game that has been dormant at SLU.
"It was a whole lot better," Ford said, comparing it to last week's exhibition game. "Who knows what's going to happen to the shooting. I want to play some defense and rebounding. But they played 98 percent zone, so we'd better make a few shots. But we have been shooting well in practice."
In his first college game, point guard Yuri Collins had nine assists in 22 minutes and hit a pair of 3-pointers.
Jordan Goodwin had 18 points and nine rebounds and was heavily involved in the early onslaught. French was quiet in the first half but came alive in the second, which included a pair of thunderous dunks. FGCU double-teamed French but that opened things elsewhere in the first half.
"We have plays designed to get the ball to 'Has' so we can get a shot elsewhere," guard Fred Thatch Jr. said. "We have so many offensive weapons that anybody and everybody can score. You never know whose night it's going to be. That's the beauty of our team."
SLU displayed the disruption and pace it hopes to employ with regularity soon after tip-off. The Billikens went on a 19-0 run to open a 23-6 lead and finished the half by outscoring the Eagles 36-12.
The Billikens shot the ball well as four players contributed 3-pointers in the half. They outrebounded FGCU 26-16 splitting their rebounds equally on the offensive and defensive boards. And their press helped to force 11 turnovers with nine coming on steals.
The momentum swung when Collins took the floor for the first time. He energized the offense and found Goodwin and Jimerson in the corner for assists on consecutive 3s as SLU made its move.
"He had nine assists and could have had 11 or 12," Ford said. "He does so much on both ends. He's going to have assists. He actually made a 3. I like that he gets to the (free throw) line and he has toughness defensively."
French got a look at how defenses are likely to play him this season. But he turned determination into production in the second half by making seven of 11 shots and moving within eight blocked shots of the SLU career record.
"He's the best player on the court at all times and he's not afraid to tell you that," Goodwin said. "We can't go anywhere without him."
Ford divided time between 10 players who were in for between nine and 30 minutes. Terrence Hargrove Jr. and Madani Diarra did not play.
As well as things went, Ford couldn't end the night without having something to improve moving forward. On this night it was SLU's defense against the 3-pointer, as the Eagles made 12 of 27 — including 10 of 17 in the second half.
"We haven't been defending the 3-point line well from the exhibition game and the scrimmage," he said. "I thought our defense was very good in the first half. In the second half it wasn't good, to put it lightly."
Photos: SLU romps in season opener
Billikens 89, Eagles 67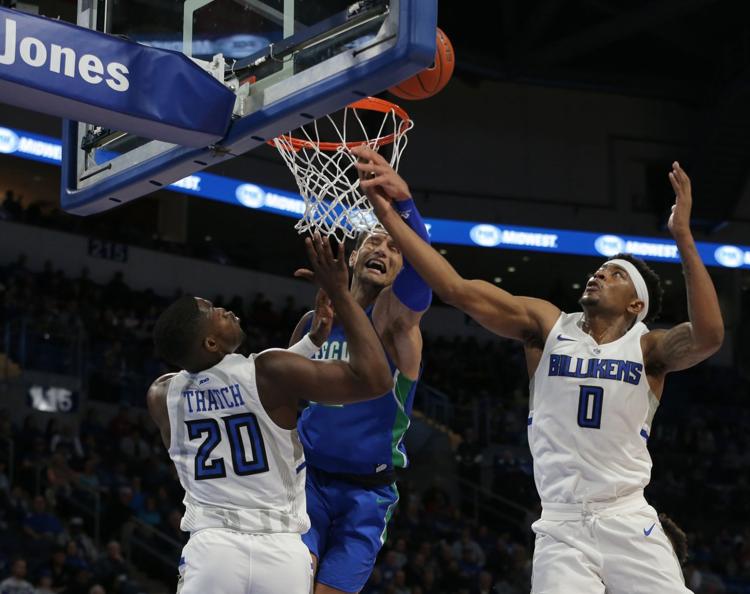 Billikens 89, Eagles 67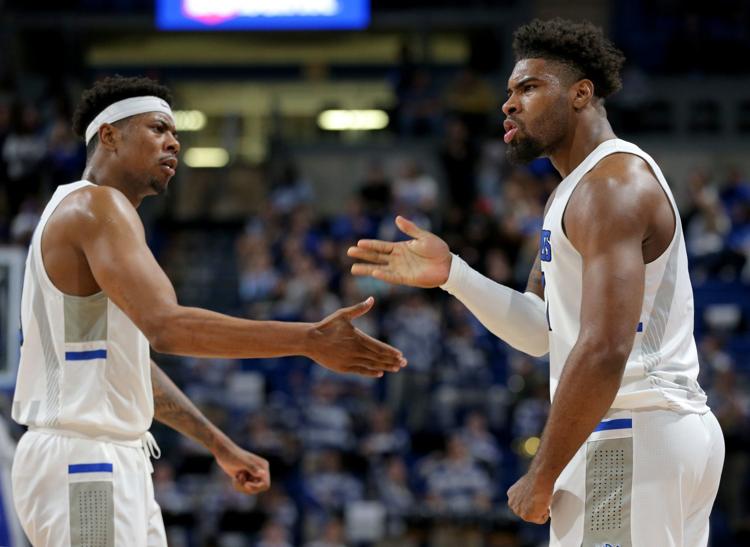 Billikens 89, Eagles 67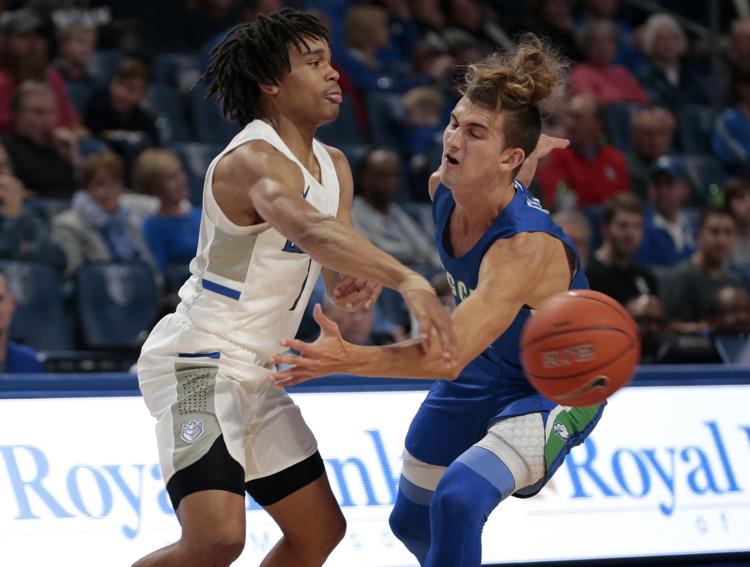 Billikens 89, Eagles 67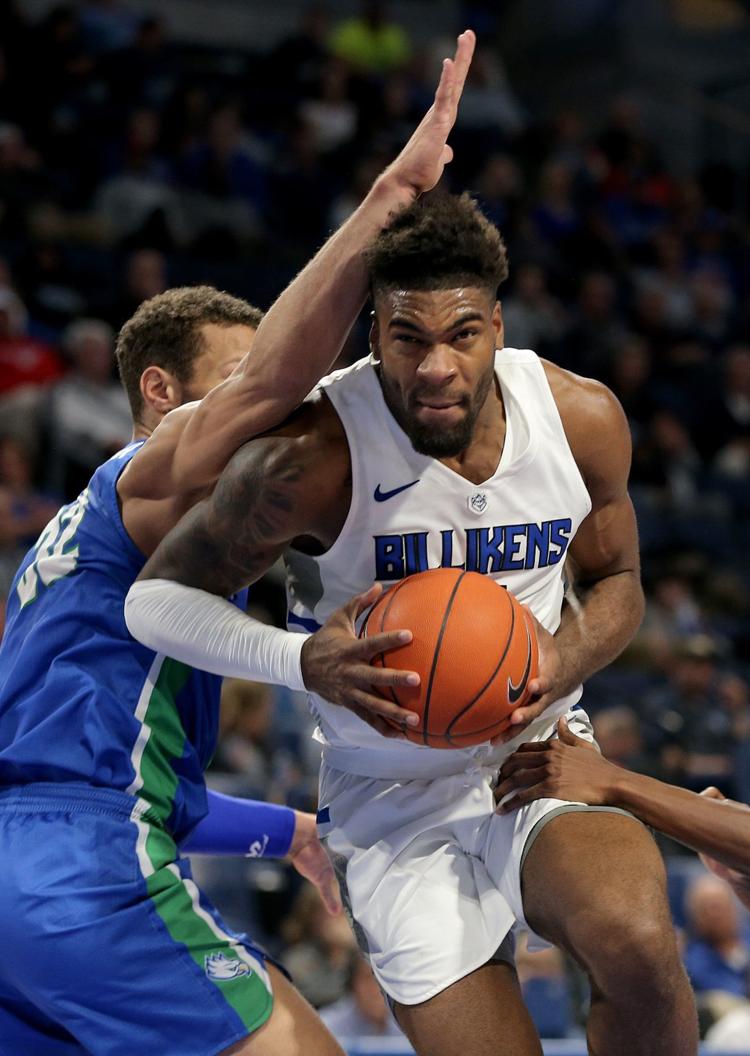 Billikens 89, Eagles 67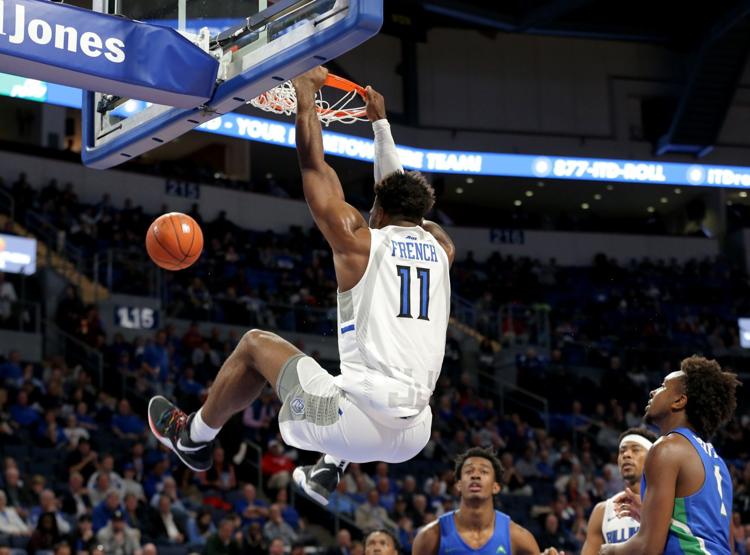 Billikens 89, Eagles 67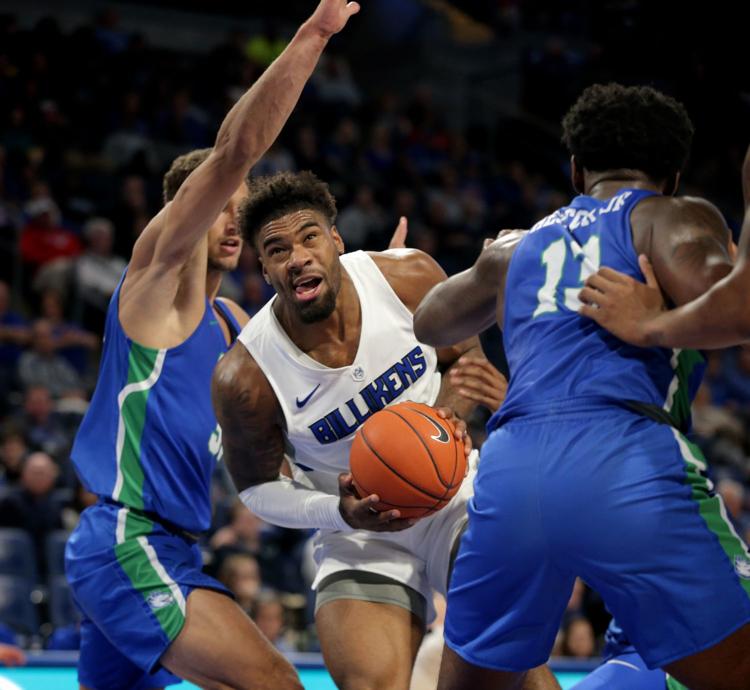 Billikens 89, Eagles 67
Billikens 89, Eagles 67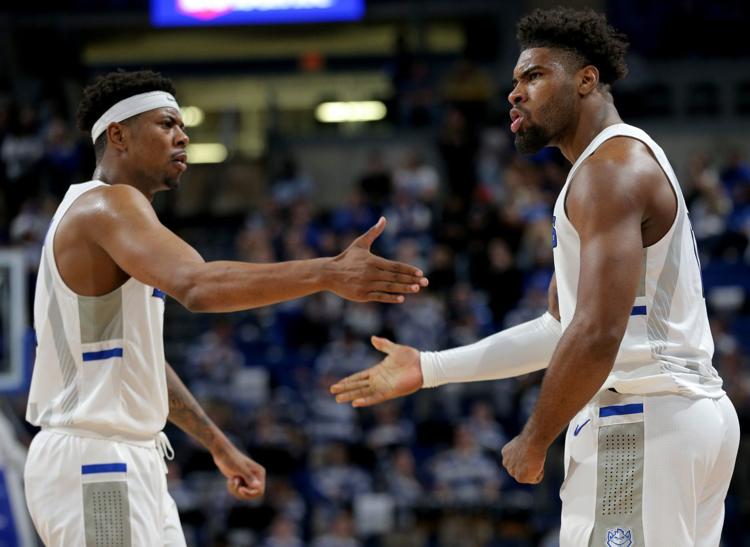 Billikens 89, Eagles 67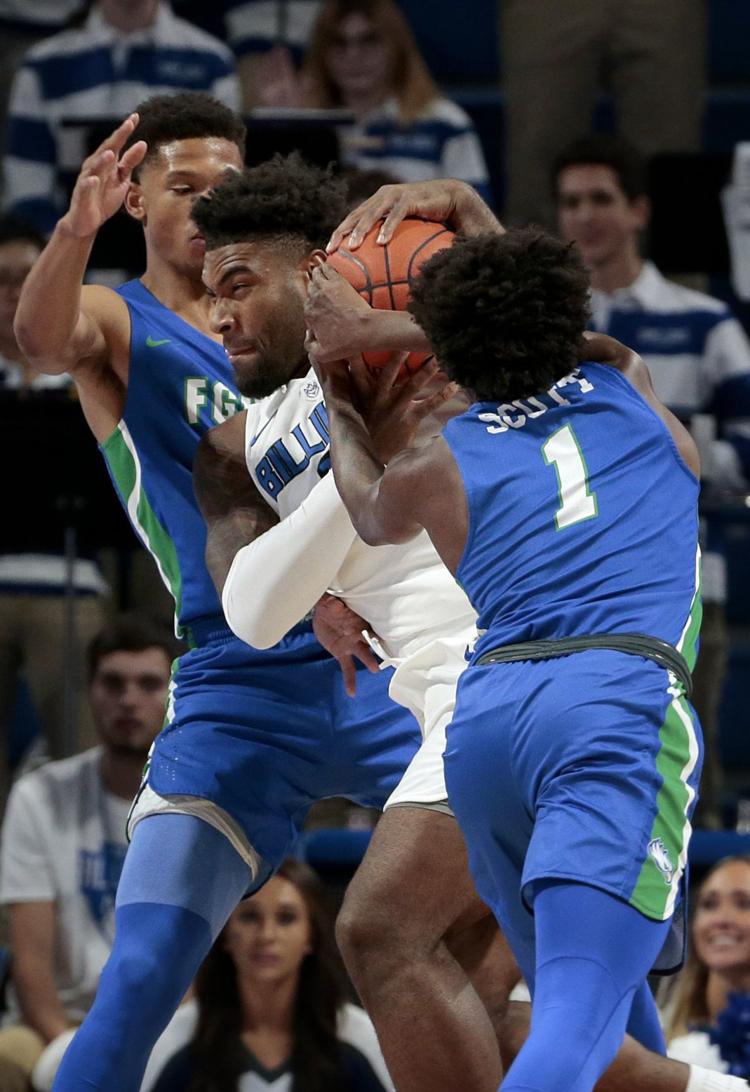 Billikens 89, Eagles 67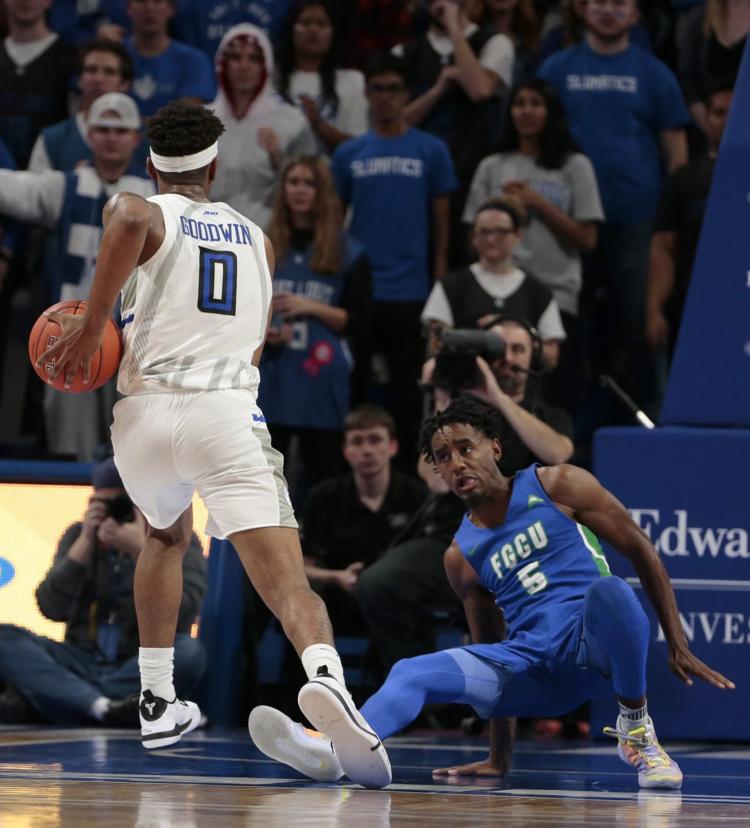 Billikens 89, Eagles 67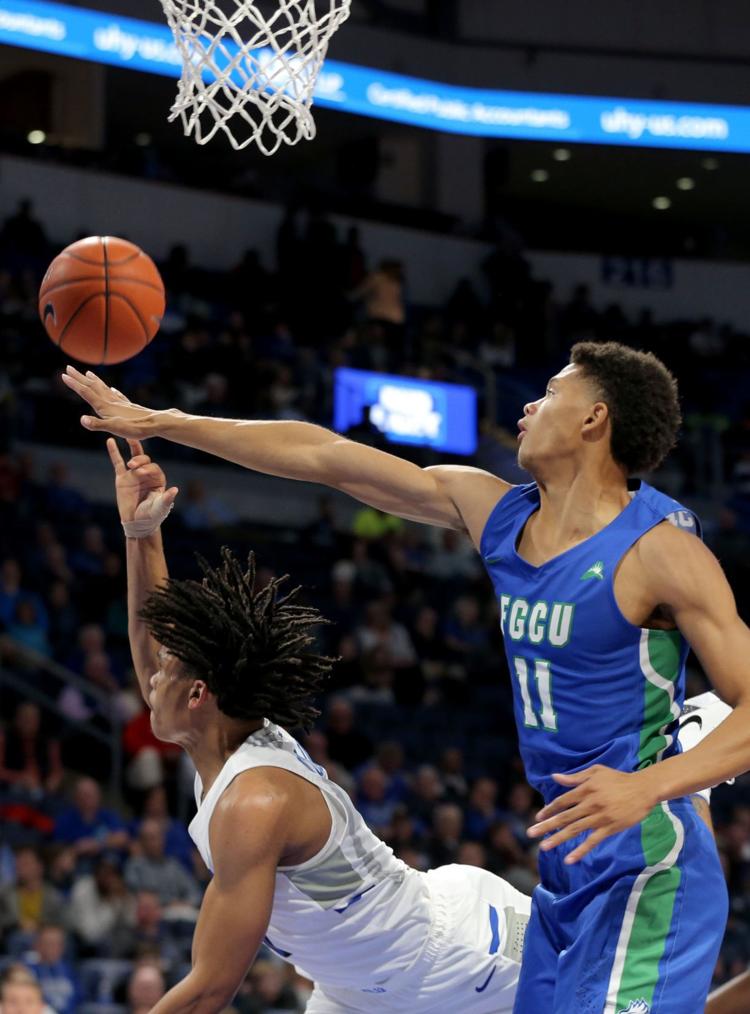 Billikens 89, Eagles 67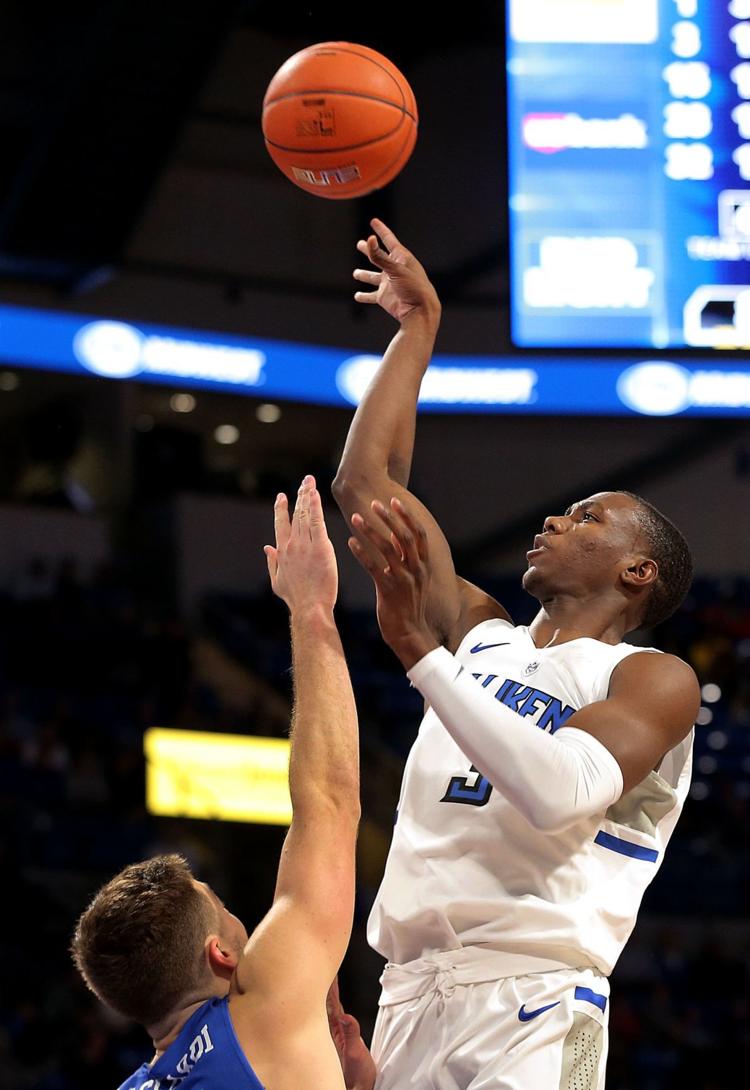 Billikens 89, Eagles 67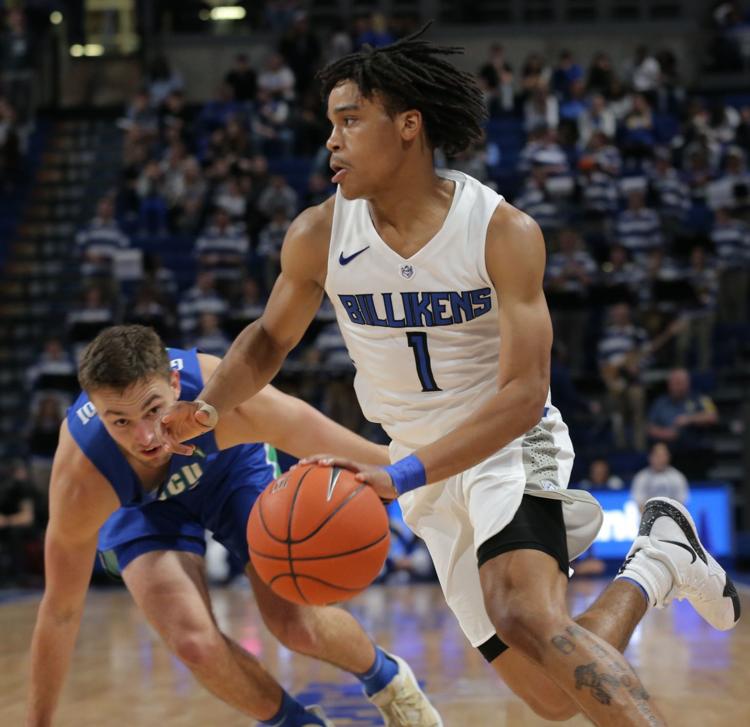 Billikens 89, Eagles 67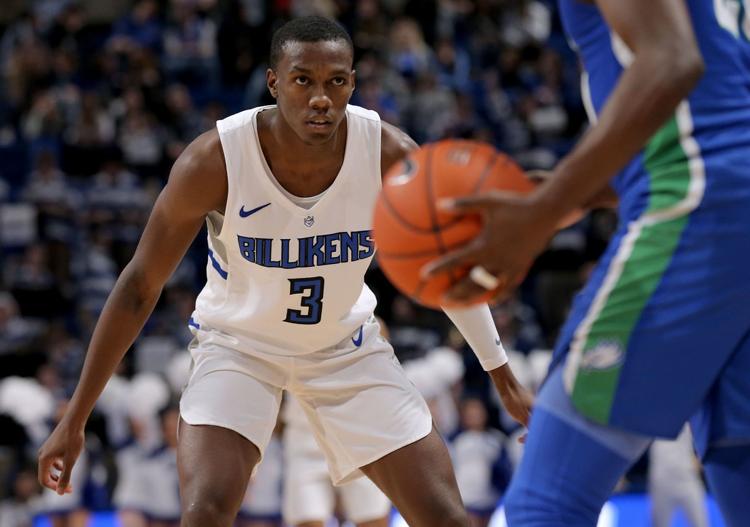 Billikens 89, Eagles 67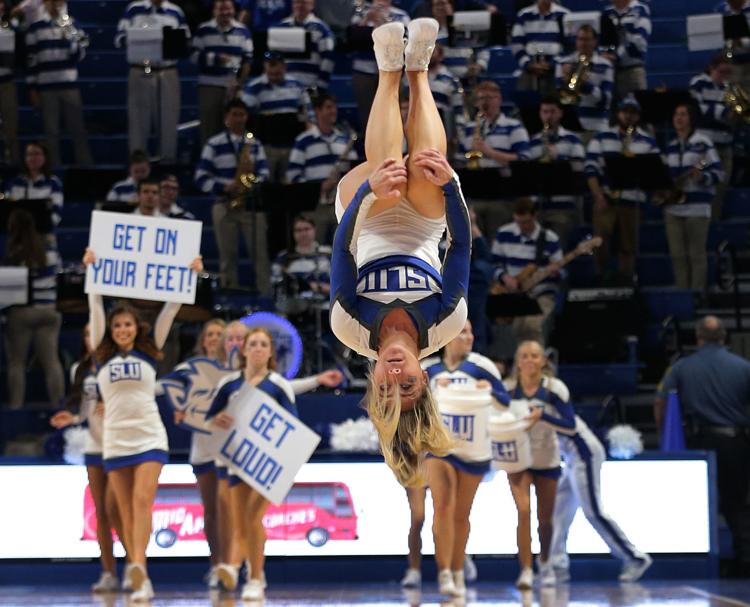 Billikens 89, Eagles 67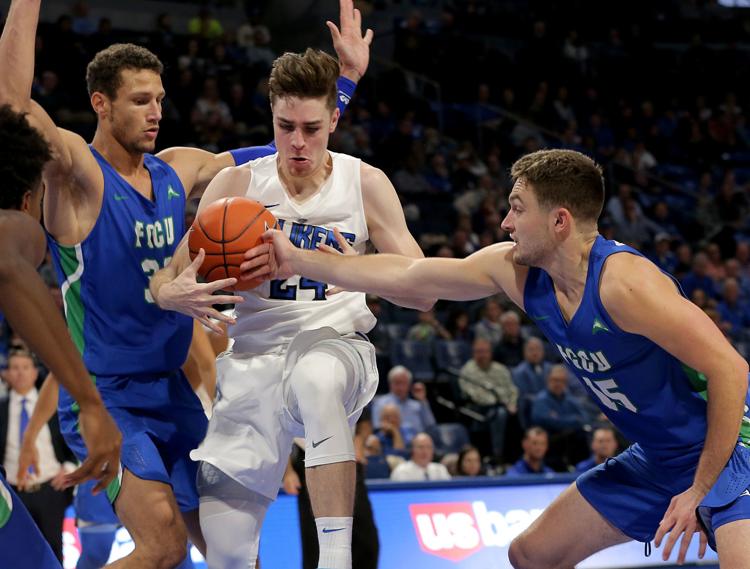 Billikens 89, Eagles 67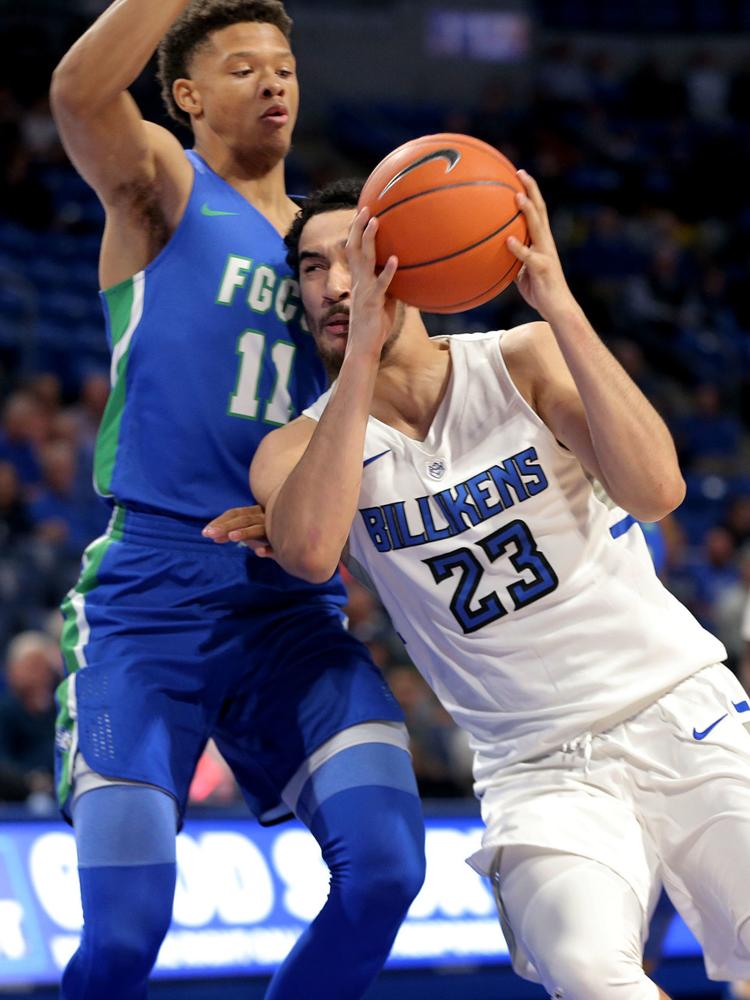 Billikens 89, Eagles 67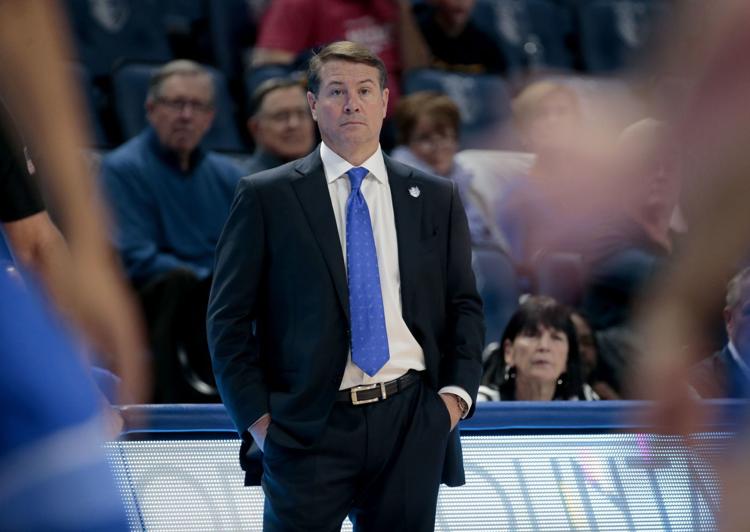 Billikens 89, Eagles 67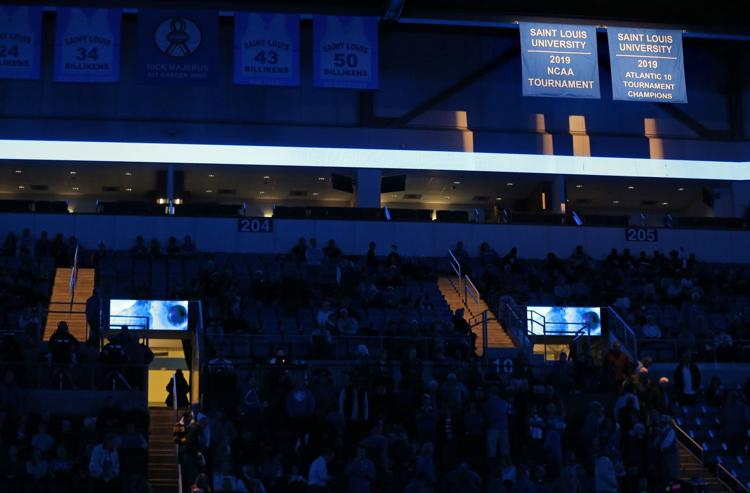 Billikens 89, Eagles 67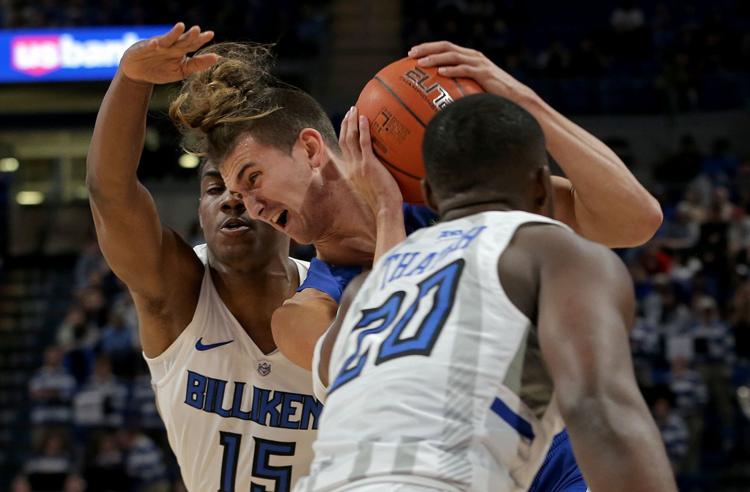 Billikens 89, Eagles 67