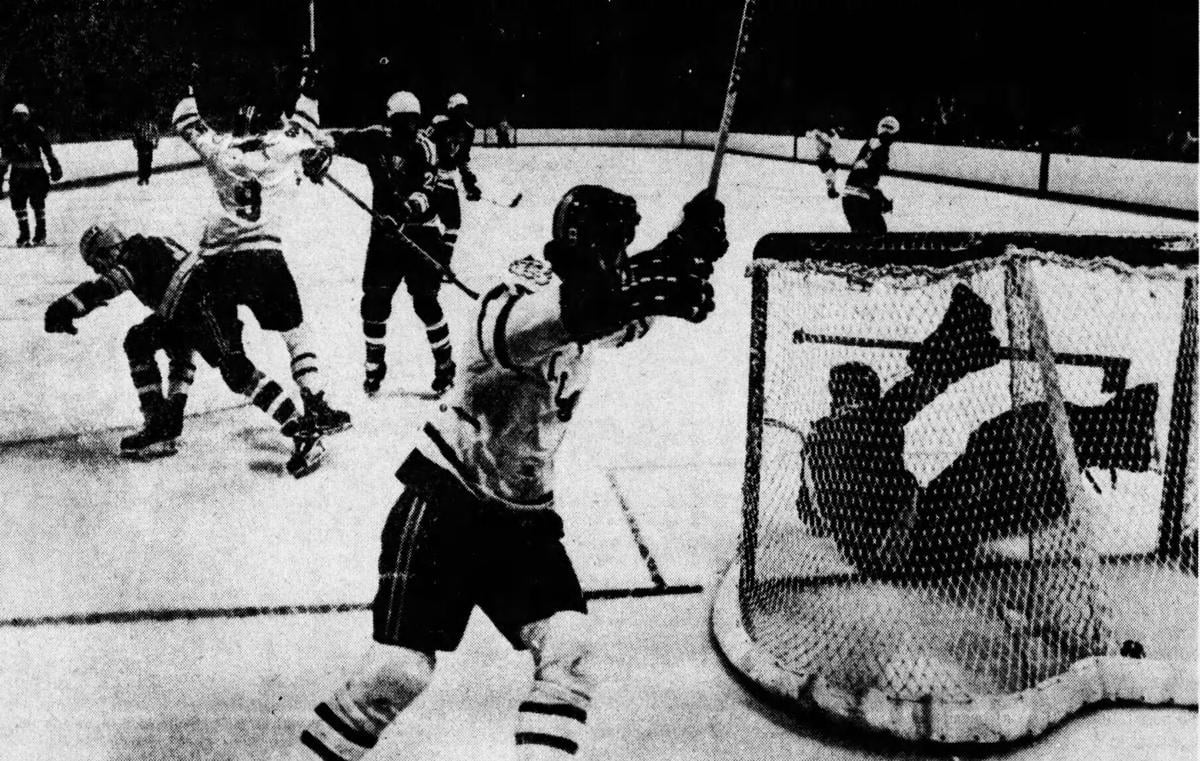 On Feb. 17, 1974, the St. Louis University Billikens hockey team set an NCAA record by drawing 15,346 fans to a game against Ohio State. Here is how the Post-Dispatch covered the game.
Somebody send some smelling salts to The Arena.
The cleanup crew is in-shock. This mess from a St. Louis University hockey game? Why, there are even popcorn boxes and hot-dog wrappers up in those seats near the rafters.
It's all because the largest crowd in college hockey history, 15,346 persons, unexpectedly turned out last night to see the Billikens pepper the Ohio State Buckeyes, 8-3, in a nonconference game.
St. Louis U. athletic director Larry Albus said the previous record, 14,995, set at Boston Garden in March 1972 when Boston U. beat Cornell in the championship game of the National Collegiate Athletic Association tournament.
Co-captain John Nestic, who has had many outstanding moments in the Billikens' four seasons of hockey, thought the record turnout was the topper.
"To go from crowds of 1,000 when I was a freshman to over 15,000 has to be my greatest satisfaction," Nestic said. "I'd have to call this the greatest thrill I've had since I've been in St. Louis."
Nestic said coach Bill Selman had mentioned expecting a crowd of about 8,000.
Albus figured it would be about the same as Friday night's 11,295, which had set a St. Louis U. high for a non-tournament game.
What prompted 15,348 persons to show up last night?
One factor was that this was the last hockey game at which St. Louis U.'s all-sports coupons could be used. The coupons, sold in books of 30 for $40, are good for any Billiken hockey, basketball or soccer game (excluding tournaments ) and many purchasers apparently decided to bring a gang with their remaining tickets.
"And the nice weather helped," Albus said. "And the fact that Monday is a school holiday for a lot of kids. And the fact that we won 6-5 in overtime Friday night."
For Albus and Selman, the big audience solidified their belief that St. Louis U. hockey has arrived as one of the major sports attractions in the city after just four years of existence.
"By coming out tonight like they did," said senior Nestic, "I think the fans were showing us their gratitude for establishing this program the way we did."
He grinned and added, "We should get into the NCAA finals on crowds alone."
This season, the Billikens have attracted 149,032 fans to 20 home games, an average of 7,452. The previous high for a Bills' game was 13,789 at a holiday tournament doubleheader in December 1972.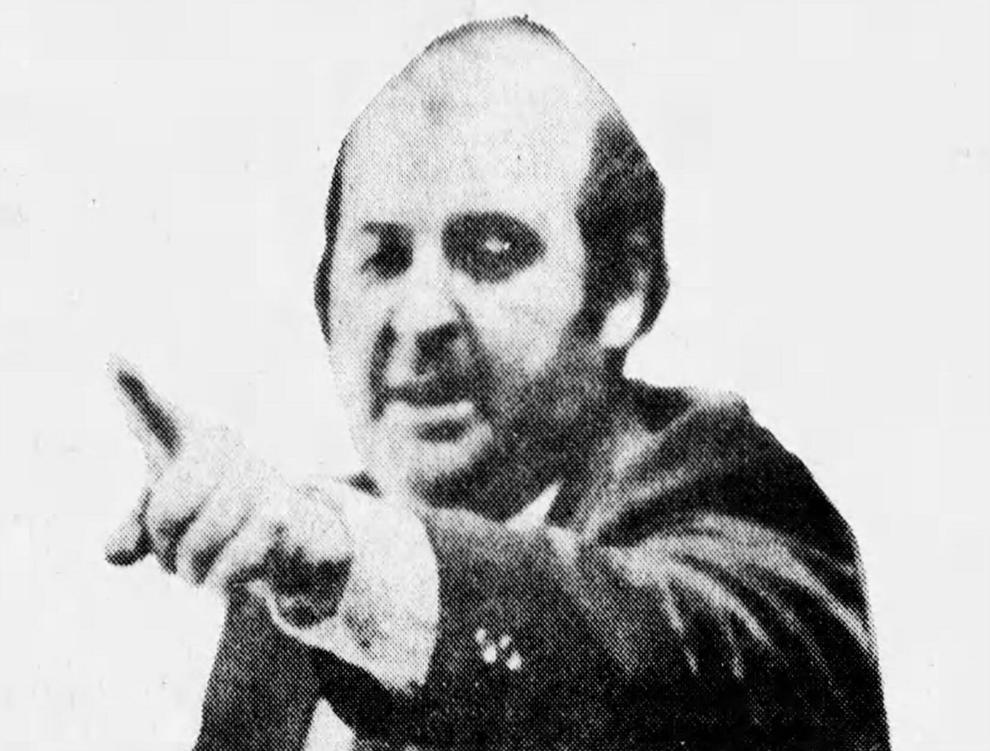 Ohio State coach Gerry Walford, whose Buckeyes play in a rink that can seat 1,500, was impressed but said, "Too bad we gave 'em such a clinker this time." 
The Buckeyes played poorly and, after Nestic and Michel Richer scored to give the Bills a 5-2 lead in the second period, the issue was settled.
Nestic got his thirtieth goal he has had 30 or more goals in each of his four seasons here in spectacular fashion, slipping through three Ohio State defenders and then artfully faking goaltender Dan Stergiou out of position.
Eight different forwards scored for the Billikens: Sean Coghlan, Jim Peck, Wayne Ormson, Nestic, Richer, Mike Ballanger, Charlie Labelle and Bill Bestwick, in that order.
Rick Kennedy, a 26-goal scorer, missed the game because of a shoulder injuryi Carl Sapinsky, little-used senior netminder, played what he called his finest game for the Billikens. He got a standing ovation for thwarting the Buckeyes when the Bills were two men short in the third, period.
Later, Sapinsky experienced a very embarrassing moment. The Bucks' Ray Meyers unloaded an oh-the-heck-with-it shot from his own blueline with less than a minute remaining. The puck went 120 feet, spun off Sapinsky's stick and slowly dribbled behind the goalie for a score.
"He was looking at a girl in the stands," cracked Ormson in the locker room. "It's just something I don't even what to think about any more," said Sapinsky.
What he and the other Billikens preferred to think about was their spiffy 23-9 record and their record crowd.
"A crowd like that just lifts you right up," said freshman Ormson.
"This is unbelievable," said senior Peck. "We've come a long way."
Ah, but there's still a way to go, if you'll listen o the hard-driving Selman. "Okay, so there's 15,000," the coach said. "The record for the building is 20,000. Let's go for that."
They had cheerleaders, they had the Arena, but little else was known about the team on Aug. 27, 1970. The Saint Louis University hockey program soon would become a town favorite.
The Arena was built in 1929 to be the home of livestock shows, but over the following 70 years, it hosted basketball, soccer, hockey, circuses…