The Cardinals are doing that thing again.
Any suggestion they should not stop short (again) on building a more potent team is being labeled as Looney-Tunes-like advocacy, one promoted by supposedly shortsighted critics who have no appreciation for the team's sustained-success model, and would prefer the volatile, dangerous game of all-in, even if it meant disaster down the line.
It's understandable why the Cardinals play this brand of defense. It works.
Warning fans who have grown impatient by a lowering postseason ceiling that their wishes could lead to the collapse of a still-high floor tends to make some stop and think. Hey, maybe things aren't so bad after all? That's the thing about first-world problems, and let's not kid ourselves here, frustrated Cardinals fans have first-world problems. Since Game 1 of the 2011 season, all but three Cardinals regular-season games have been played by a team that is not eliminated from postseason contention. That's incredible. Many — no, most — fans of other clubs would love to have enough success to call no World Series championship since 2011 a slide, just like they would love to be wanting more after a 93-win season secured a division championship before a postseason dismissal by an opponent who went on to reach the World Series.
At the same time, many teams would love to have fans who annually churn out one of the best per-game attendance averages. Ballpark Village is booming, with another residential tower in the planning stages. The Cardinals and their supporters have a mutually beneficial relationship, one of the most impressive in any sport. Which is why I get frustrated when the Cardinals seem to suggest there are only two ways to feel about their offseason following another postseason flop.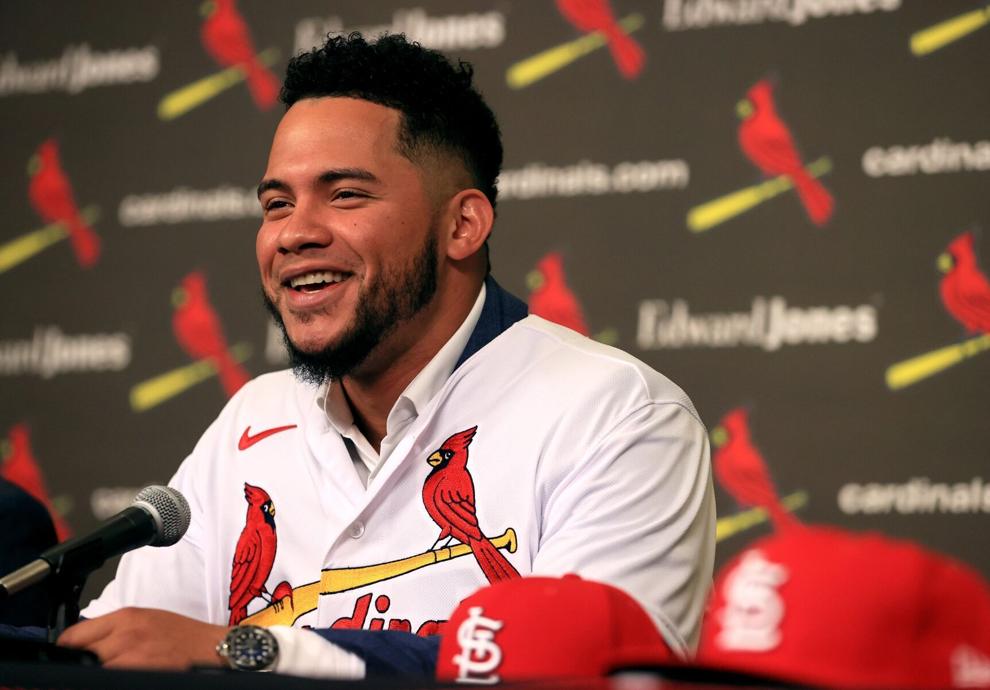 The team wants you to agree that the combination of new catcher Willson Contreras, returning stars and opportunities created for up-and-comers and those bouncing back from slumps and/or injuries is not just the best path forward for this season, but the one that allows the future to be bright, too.
The other view, one found down a dark and scary path, is for the cynics who don't care about any season beyond this one, who don't have any faith in the Cardinals' young guys, who have been saying the Cardinals need a new shortstop, and a new left-handed bat, and a new outfielder, and a new starting pitcher, all at once.
There's a third way one can feel, and I think it's where a growing portion of fans reside.
Those in this group actually appreciate that the Cardinals are mindful of both now and later. Massive spikes between surging seasons and tanking ones are not of interest to these folks. But they're not exactly accepting the notion that the Cardinals can't nudge the pedal down a little bit more, that there are not miles per hour between the cruising speed that maximizes a car's gas mileage, and the red-line mph that ruins an engine and sends the car crashing into the ditch. They don't want a wide-open throttle every year. They want the Cardinals to see other National League teams moving ahead, and adjust their own speed accordingly.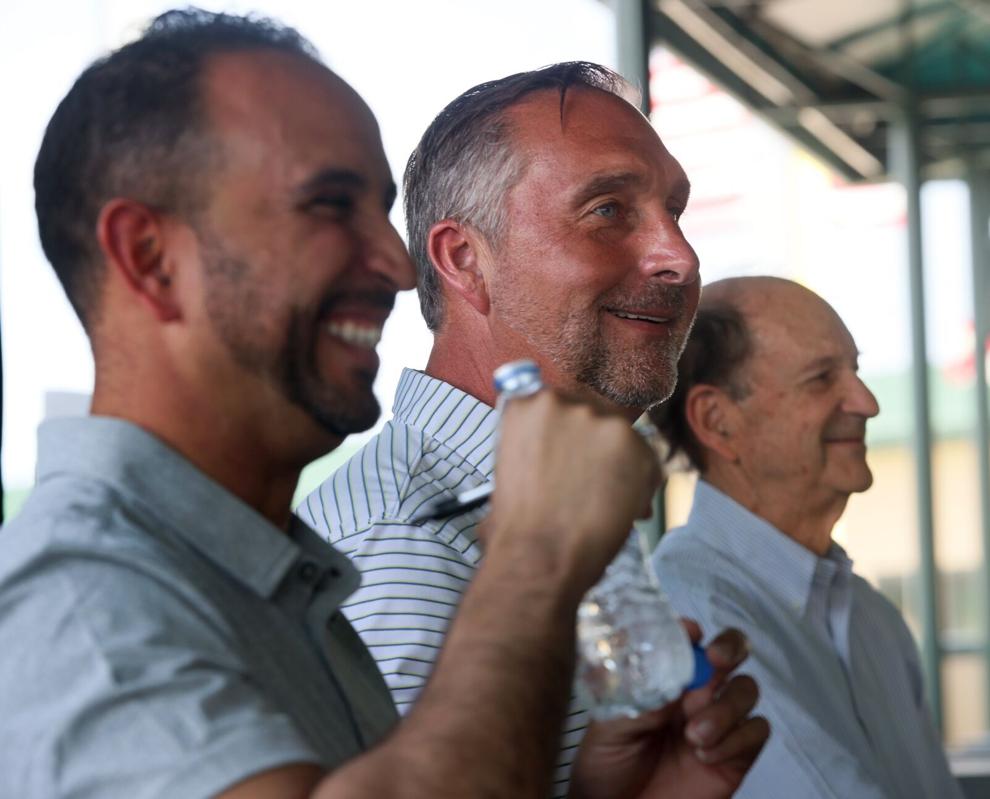 Was anyone really clamoring for the Cardinals to add four high-priced new pieces this offseason? Most just wanted more than one. Especially when president of baseball operations John Mozeliak suggested a significant spike in payroll was coming months ago. For some, the hope was a catcher and a shortstop. For others, it was a catcher and an outfielder. I voted catcher and top-shelf starting pitcher.
The Cardinals, to their credit, pounced on Willson Contreras for the biggest need at catcher. A splash, then a stop.
I can see why the Cardinals didn't sign an outfielder. This could be the deciding season for Tyler O'Neill and Dylan Carlson. Lars Nootbaar could be ready to take a star turn. Alec Burleson got just a taste in 2022. Jordan Walker looms.
I can see why the Cardinals didn't sign a shortstop. Tommy Edman is pretty good there, people keep forgetting. He's the starter, not embattled Paul DeJong. Masyn Winn is climbing quickly.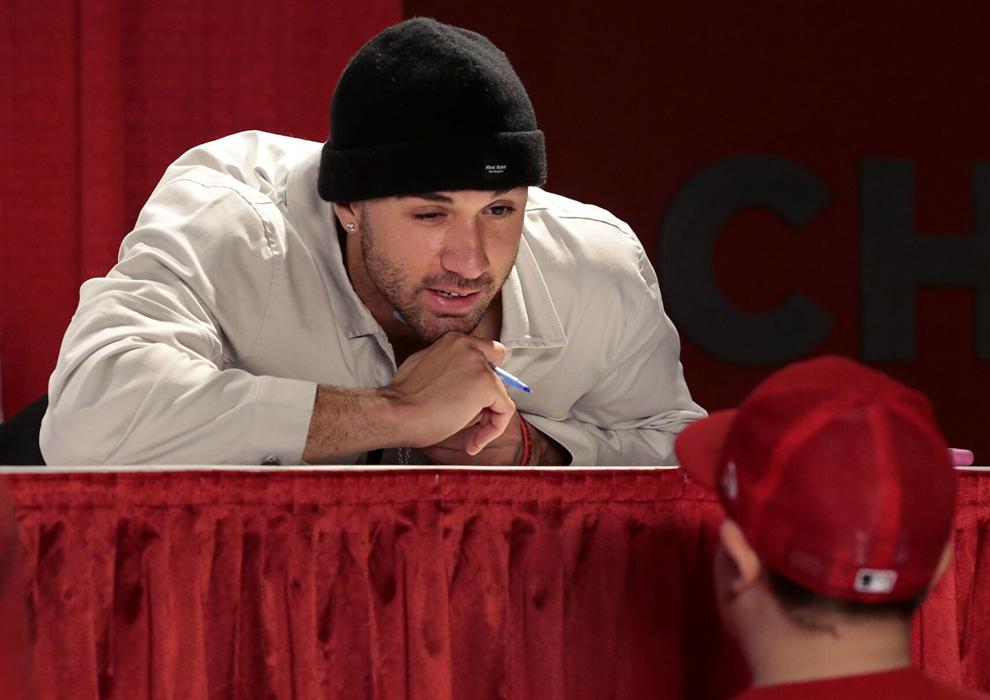 What I can't see is the Cardinals didn't add a proven, high-level starting pitcher.
"Let's hope Jack Flaherty is back to being Jack Flaherty, and then we have, certainly, a top-of-the-rotation starter there," Cardinals chairman Bill DeWitt Jr. said when I asked how he viewed what seems to be a hole. "I like our other starters as well. We have talented young starters coming who have a chance to be really good. The starting pitching market got really strong. Without naming names, some of them have had injury histories, so you're betting you're not going to have that, and you're betting the length of those contracts will work out. Not that we wouldn't go after a good starter, and I know Mo checked in, but from our perspective, it's a risk-reward proposition."
Hopefully Flaherty does have a great season. Even if he does, what would be so bad about having dueling aces? The Phillies did last season, and Zack Wheeler and Aaron Nola shoved the Cardinals out of the playoffs in two games. Flaherty wouldn't be the one getting bumped from the rotation. That unfortunate reality would go to the starter or starters who failed to launch at spring training for the same reasons some pitchers always fail to launch at spring training. Every year, you hope it doesn't happen. Every year, it happens. The Cardinals have plenty of options for the rotation. Most carry significant question marks to spring, whether it is age, inexperience or injury history. The idea it's all going to work out is overly optimistic, considering last season's rotation produced a 3.92 ERA, ranked fifth-lowest in the NL in strikeouts and watched its Game 1 postseason starter (Jose Quintana) walk for the Mets. Yes, the Cardinals picked up Quintana at the trade deadline. Teams ideally should not be picking up their Game 1 starters at the deadline.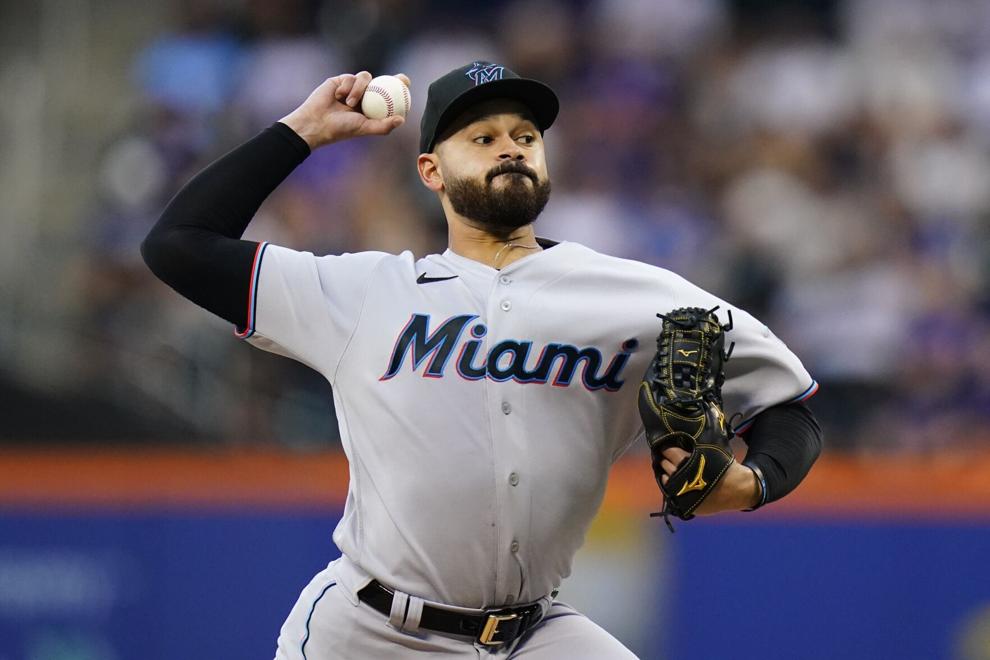 Justin Verlander was deemed too pricey on a short-term deal. Carlos Rodón was deemed too pricey on a long-term deal. How about a trade? Not much moving this offseason. At least not yet. Too many teams wanting to compete. Too many teams telling the Cardinals they want their untouchable prospects. Maybe a realistic swap for Marlins starter Pablo López can materialize. He would help this rotation at the front end, and Cards bench coach turned Marlins manager Skip Schumaker knows his club needs bats, and that the Cardinals are on the cusp of having too many outfielders if Jordan Walker breaks camp with the big club.
I heard what the Cardinals are saying at Winter Warm-Up. I'm still not convinced they are as confident in the top end of his rotation as they suggest. DeWitt and his front office have built a good team again, but it could be a better one with a stronger rotation, and strengthening it would not turn 2024 and future seasons into some sort of doomsday scenario.