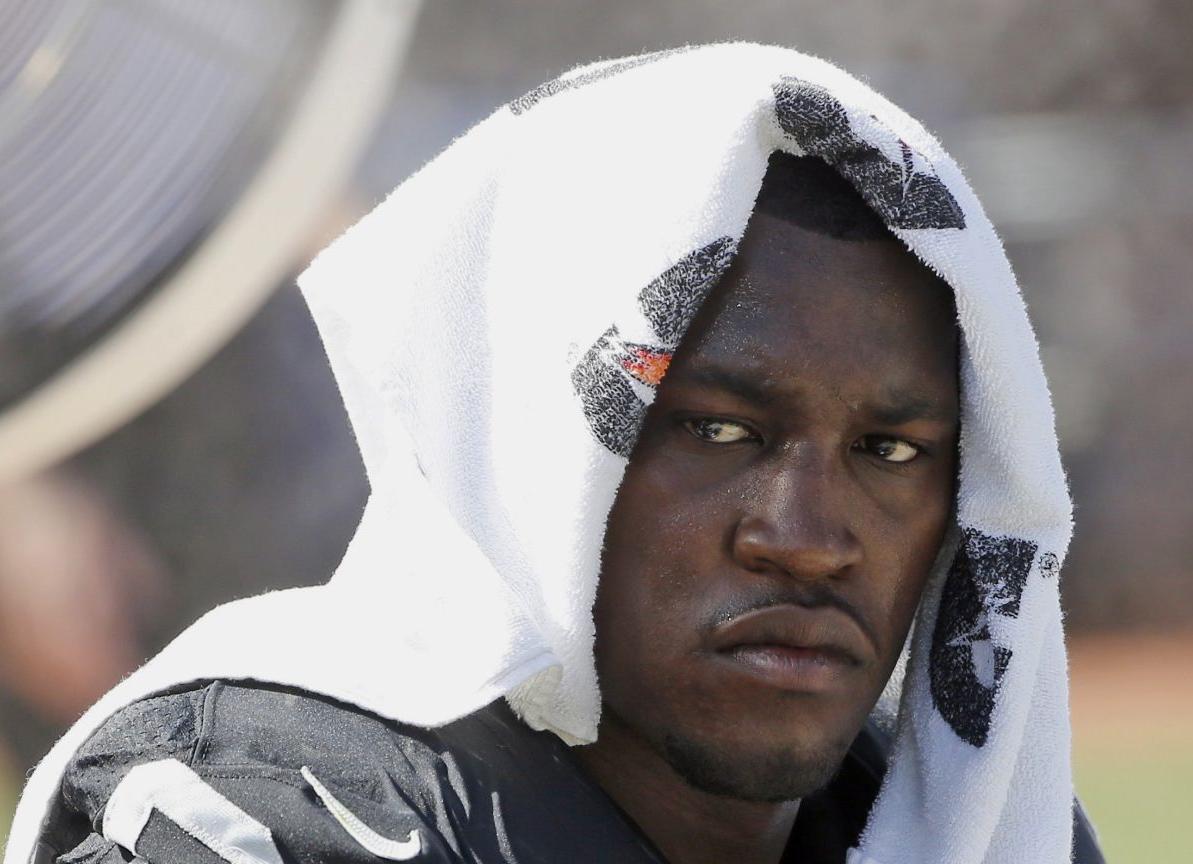 I'm still rooting for Aldon Smith.
Always have been. Always will be.
I had assumed the former Missouri pass rusher's shot at football redemption had expired by now. Then again, this is the NFL we're talking about.
If you are good at football, you almost always will be able to find a team willing to give you yet another chance.
Usually, it's the Cowboys.
And that's where Smith hopes to make good on a one-year deal that made national news this week.
The reaction to Dallas signing Smith, now 30, has been all over the map, and pretty typical.
Some are appalled. I understand. Smith's football talents and fortune (at least the one he used to have) results in him getting more chances than the Average Joe. Is this right? No. Is this ever going to change? No.
Some are rushing to spread the good word of Smith's redemption story.
This approach is just as shortsighted.
Just sixteen months ago, Smith pleaded no contest to two misdemeanor charges as part of a plea deal that settled a domestic violence case from 2018. San Francisco prosecutors agreed to a punishment of 90 days in jail, plus three years probation. Smith received permission to serve his sentence at an alcohol and drug treatment facility, according to the San Francisco Chronicle.
Sixteen months isn't that long ago for most people. People fighting drug and/or alcohol abuse issues are not most people.
Sixteen months equals nearly 500 days Smith didn't produce a negative headline. That's something, and I'm not being sarcastic.
Smith attacked himself like he attacked quarterbacks. He did damage with a speed that truly was scary. Since the night the San Francisco 49ers drafted Smith seventh overall in 2011, he totaled multiple DUI arrests, multiple incidents that were looked into after claims of violence. And there was some truly bizarre stuff, such as a Smith house party in 2013 that ended in him getting stabbed, and the false bomb threats he made at Los Angeles International Airport in 2014.
Possessing illegal assault weapons? Check.
Smith has hurt a lot of people who care about him. His actions have put countless others at risk. He's done the most damage to himself, though, and that's been clear since the start of a spiral that hopefully has stopped.
Pulling for Smith has had nothing to do with football for some time now. It's had to do with life, and hoping Smith recognizes and rallies against the demons that were winning their fight to define his own.
I won't pretend to know Smith very well. We went to Mizzou together and met once or twice. I have friends who know him better than that. They have worried about him for a very long time. They live in fear of another Aldon Smith headline. Every day without one is a good day.
But when Smith reappeared in the news this time it wasn't for something bad, for the first time in a long time. The Cowboys, according to ESPN, mentioned Smith's "renewed commitment to sobriety" as one of the reasons they are taking this chance. That's a win.
NFL commissioner Roger Goodell hasn't yet decided if Smith will be allowed back. Smith hasn't yet made the roster. Even if Smith stays on the straight and narrow, he hasn't played in a game since 2015. That's an eternity in football years. There was once a time when staying sober would have made Smith a Hall of Famer. Now it might not be enough for him to make a team. We'll see.
"I've learned how to take a different perspective on the adversities of life," Smith said in a statement posted to Instagram. "Instead of looking at life as a victim, I have embraced the journey as God has planned it, making exponential strides toward becoming a better man."
Nothing is guaranteed here, including the $4 million Smith could earn if everything works out great. Things don't tend to work out great for Smith. His demons are going to be the Vegas favorite.
I will pull for the underdog.
I also will be the first to remind everyone that what people not named Aldon Smith want for Aldon Smith — failure, success, redemption, continued disgrace — doesn't matter.
Cowboys owner Jerry Jones can't save Smith. Jim Tomsula, Smith's old 49ers coach who now coaches the Cowboys defensive line, can't save Smith. The critics of Smith's latest chance can't derail him. His supporters and his haters are on the sideline. Always have been, and always will be.
Aldon Smith is the only person with the power to pin down his demons, and he has to do it every single day.
Dave Matter brings you the latest updates from the Mizzou sports scene.