Every office tells a story.
Doug Armstrong's is no different.
It screams, "Back to business."
What, you expected leftover confetti?
"The past is the past," the Blues' general manager said from his desk Monday. "It's great. You love it. But you don't live in it."
The only item remotely resembling nostalgia — Can it be nostalgia if what never had happened before happened less than two months ago? — was a stack of popular T-shirts folded over a chair. You know the ones. Cardinals catcher Yadier Molina, one of the biggest Blues fans in town, appears on the front along with the words, "Let's Go Blues!"
As Brett Hull likes to say, the Blues went — all the way to hockey's promised land.
Armstrong is more concerned with Kelly Chase's memorable line. Hey buddy, the Blues are still here.
"The team that never won, won," Armstrong said. "Park that, and go on. We have to be ready to play this year."
Truth is, Armstrong has enjoyed the heck out of this.
His day with the Stanley Cup included taking it to his hometown in Sarnia, Ontario, where his father, Hall of Fame hockey official Neil Armstrong, is battling Parkinson's. That was special. He realizes a flood of newcomers to the sport, whether they are young players or fans, can be traced to last season. He feels the strengthened bond between the Blues and their city. Scar tissue has been removed. New possibilities exist. Time to capitalize.
Here's a word to consider: Dynasty.
The label is thrown around carelessly in sports, often applied where it doesn't belong. And maybe it's reckless to suggest it in this context. But part of me wonders if the Blues could become eligible.
Winning back-to-back Stanley Cup championships is a first cousin of impossible. Consecutive championships claimed by Pittsburgh in 2016 and 2017 remain the only example of a repeat since the arrival of the league's salary cap. Those Penguins were the first to successfully defend their title since the 1997 and 1998 Detroit Red Wings. (For context, Robert Thomas wasn't alive to see Detroit's repeat.)
It's challenging, and that's an understatement. But the Blues should have a legitimate shot.
They have their coach in Craig Berube. They have their goalie in Jordan Binnington. They have a roster crammed with players who know what it takes to win at the highest level. That might be the biggest collective strength of this team now. It understands what can only be taught by experience. And at least for now, all members are expected to be healthy for camp. Just don't be surprised if veterans are eased into action.
"We publicly stated (last offseason) we thought we were entering a new five-year window," Armstrong said. "We had success in year one. We are bringing back the majority, and potentially the entirety of the whole group. But that doesn't equate to the same success. You have to put the work in. This team should be competitive."
The risk of getting the band back together is, of course, a sense of complacency. Berube's no-nonsense style should suffocate any sign of it. So should the internal competition created by players such as Klim Kostin, Jordan Kyrou, new addition Andreas Borgman and others.
"These are guys that need to come in and take someone's job," Armstrong said. "That's the cold, hard reality of our business. Just because you ended last year doesn't mean you start there this year. If you are standing still, you are getting passed. Just because we are bringing the same group back, doesn't mean we are standing still."
Only a few points of roster-related uncertainty remain.
Joel Edmundson, who recently completed his arbitration hearing, will be signed by Tuesday afternoon. The only unknown Monday was the dollar amount.
The status of restricted free agent Ivan Barbashev remains uncertain.
"There is no ETA," Armstrong said about Barbashev. "You have to be back Dec. 1, or you can't play that year. Or, he could be signed tomorrow. We are close enough where it takes one phone call, but that phone call may or may not come before training camp."
He does expect Barbashev back this season, though, right?
"I expect him to play hockey this season, whether it's in North America or somewhere else," Armstrong answered. "I understand the economics of it. We had (Vladimir) Sobotka, who left for the KHL. We want Barbie here. He knows we want him here. We are not that far apart."
And then there is Pat Maroon. The Blues and the hometown hero remain on one another's radar. Armstrong declined to clarify if the Blues have made Maroon a formal offer. Edmundson's salary, Barbashev's situation and the less than $6 million the Blues have before the salary cap cuts them off could impact the chance of a Maroon reunion.
"We're staying in contact," Armstrong said.
Few things would keep the Stanley Cup party rolling like Maroon's return.
Even if it happens, Armstrong's message is quite clear.
Another parade, not a victory lap, is the goal.
---
Blues fans parade like champions as St. Louis Blues capture first Stanley Cup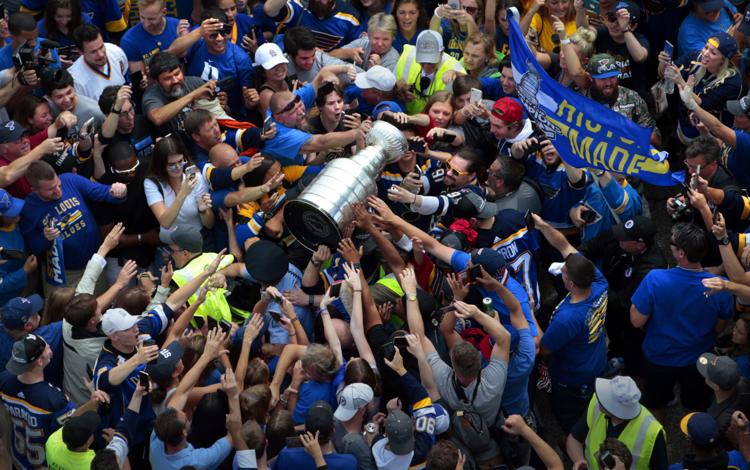 Scenes from Blues Stanley Victory Parade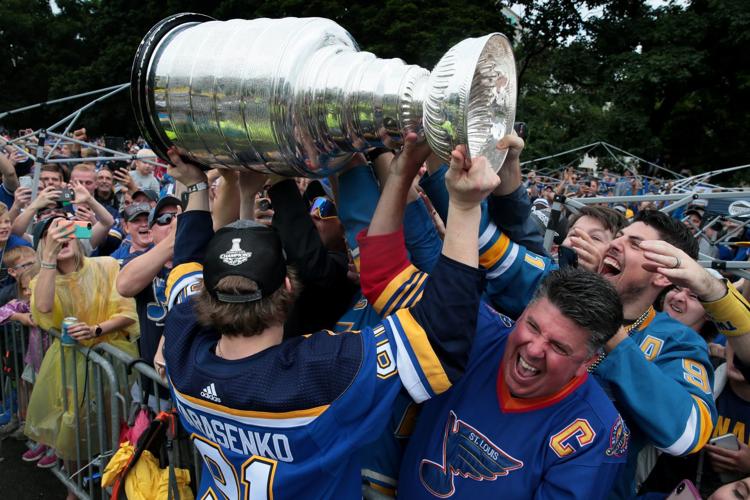 Blues fans parade like champions as St. Louis Blues capture first Stanley Cup
Scenes from Blues Stanley Victory Parade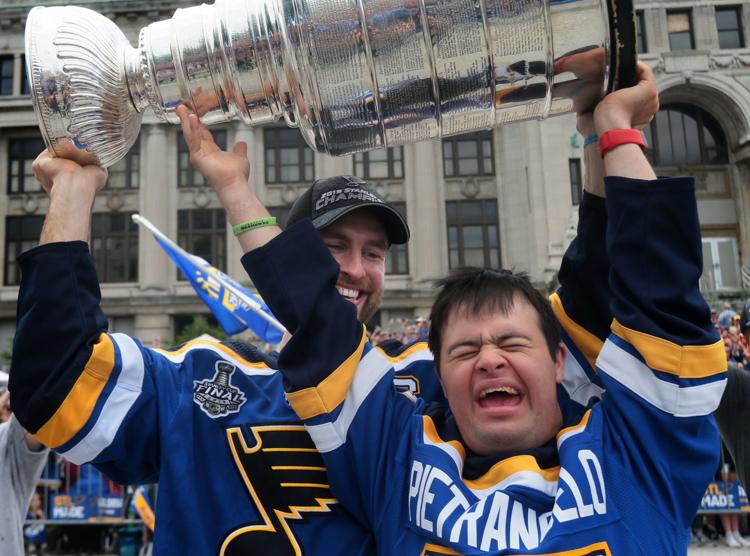 Blues fans parade like champions as St. Louis Blues capture first Stanley Cup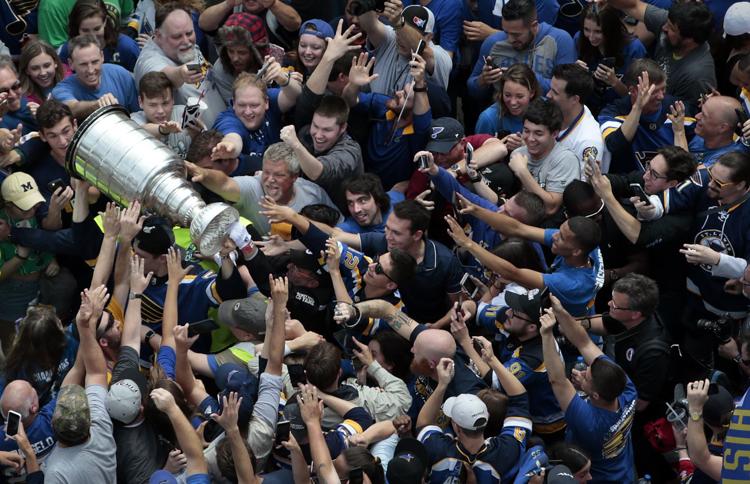 Blues fans parade like champions as St. Louis Blues capture first Stanley Cup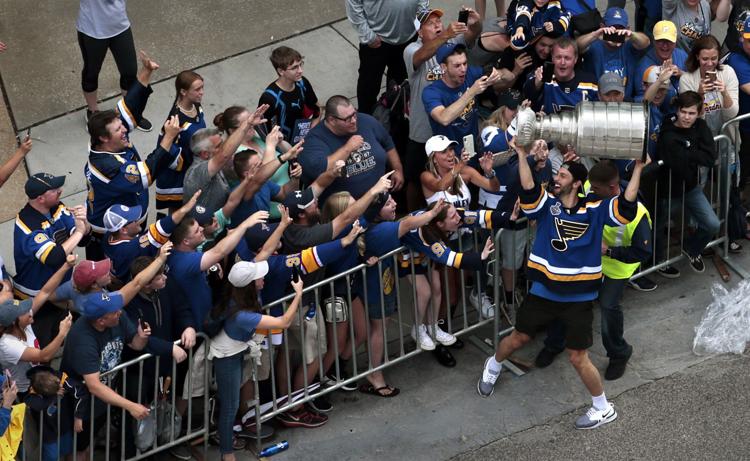 Scenes from Blues Stanley Victory Parade
Scenes from Blues Stanley Victory Parade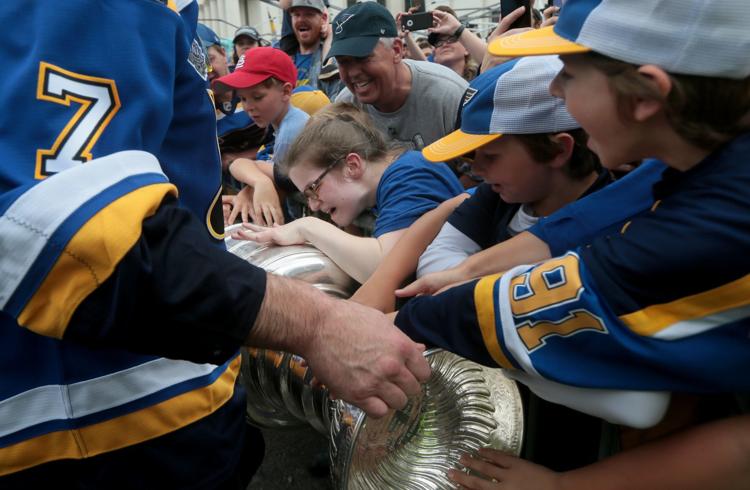 Scenes from Blues Stanley Victory Parade
Scenes from Blues Stanley Victory Parade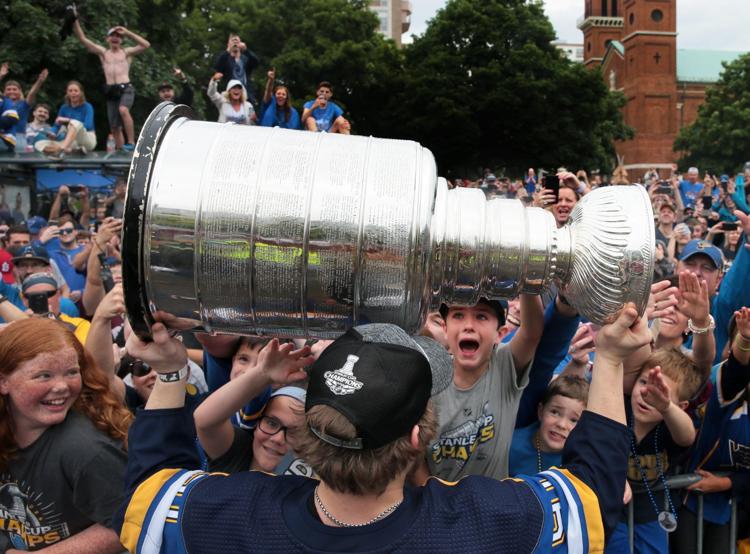 Scenes from Blues Stanley Victory Parade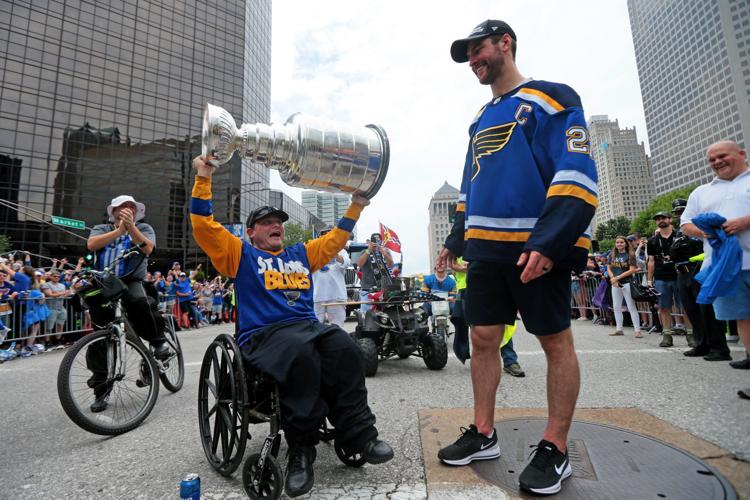 Scenes from Blues Stanley Victory Parade
Scenes from Blues Stanley Victory Parade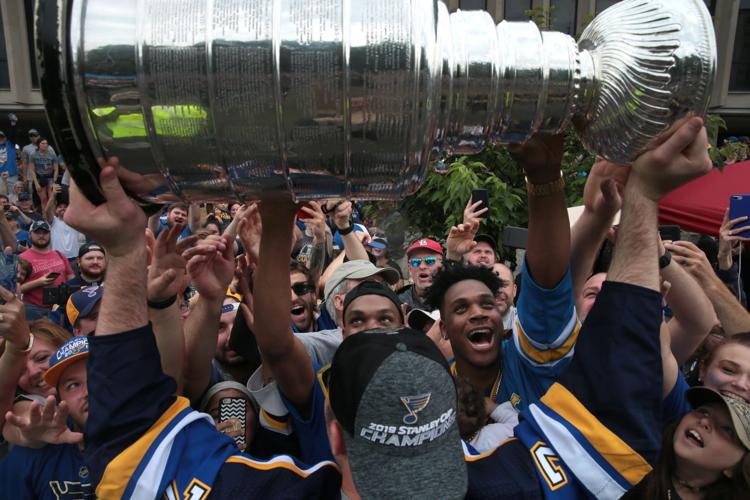 St. Louis Blues, fans celebrate Stanley Cup victory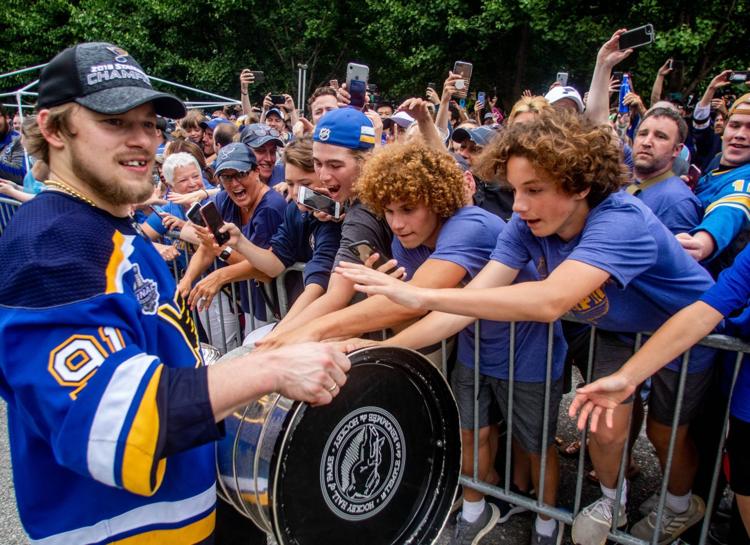 St. Louis Blues, fans celebrate Stanley Cup victory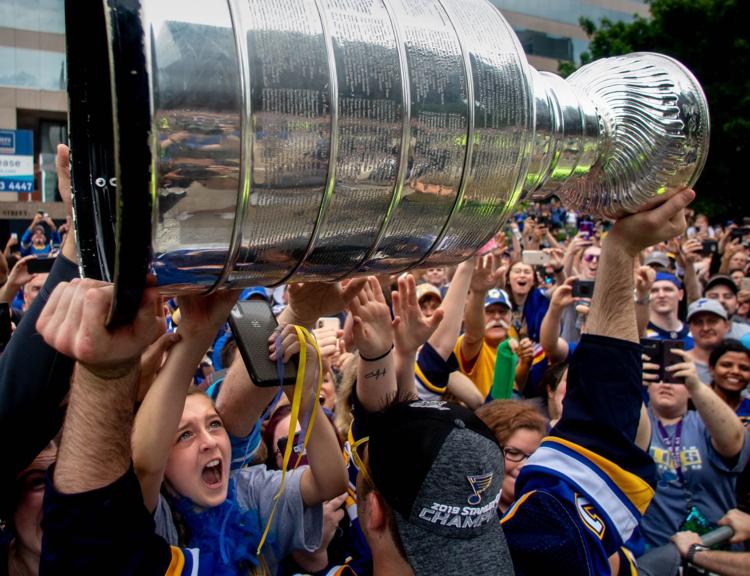 St. Louis Blues, fans celebrate Stanley Cup victory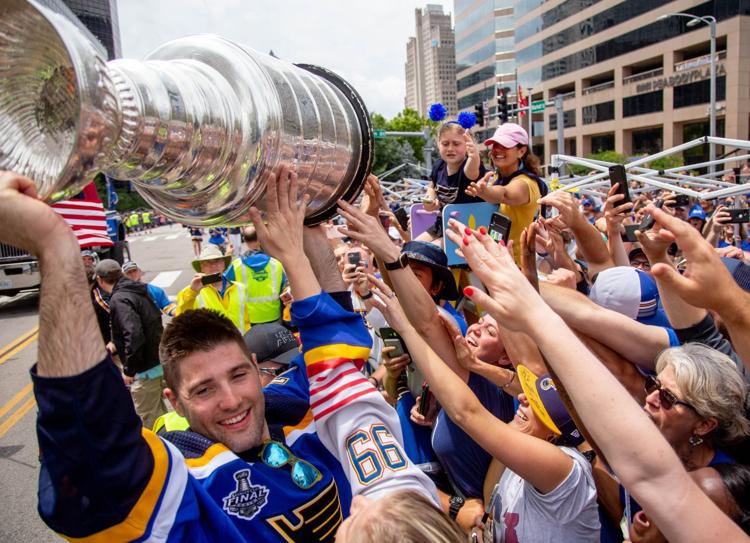 St. Louis Blues, fans celebrate Stanley Cup victory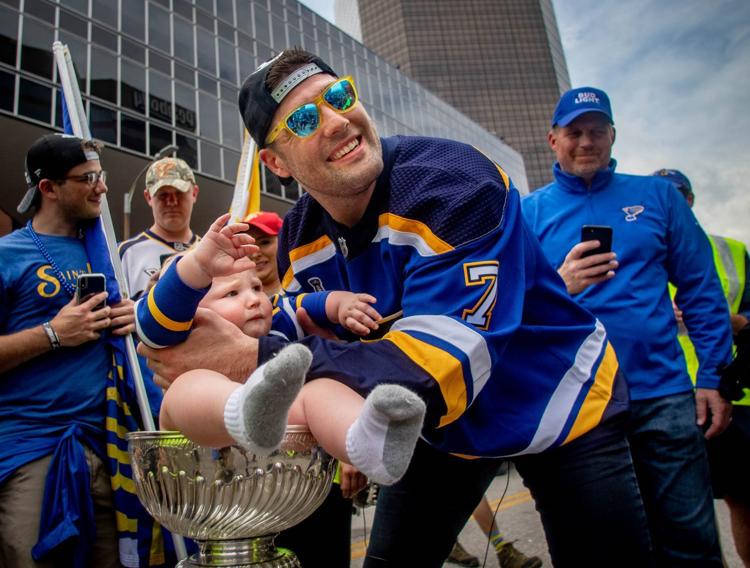 Blues Stanley Cup victory parade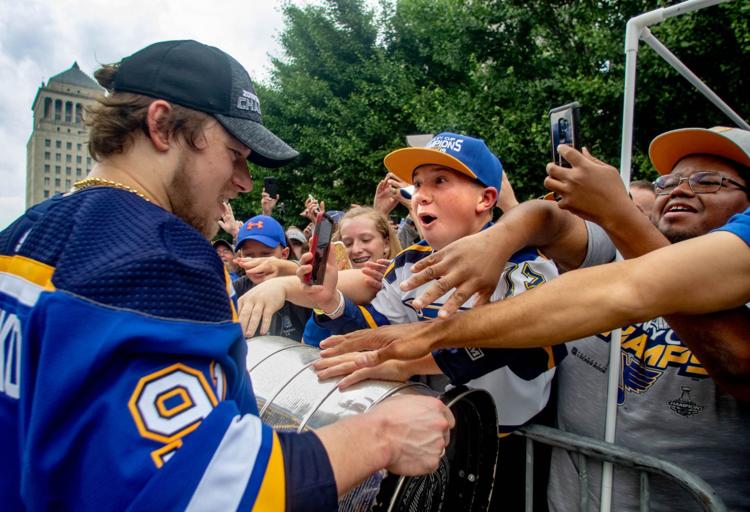 The Blues party down Market Street