The cigars are smoked. Rain has scrubbed away leftover confetti. Even Brett Hull's hangover has started to dissolve.
Those who packed themselves like sardines into downtown St. Louis on Saturday are easing back into their normal lives.
Let's take the Blues with us as we go.
We would be better parents, partners, coworkers and people if we tried.
The risk with extrapolating a team's championship beyond a joyous moment for a city is that it can become warped. It will be politicized. It will be marketed. It will be used as a brush to paint over our region's rough spots, accuracy be damned.
Instead grab hold of the characteristic of the Stanley Cup champion St. Louis Blues that can be applied in every phase of life, whether you are one of the young people inspired to play hockey because of this season, the bride and groom who were celebrating their marriage beneath the Arch at the same time as Saturday's parade, a mother, a brother, a boss, a breathing human of any race, religion or political disposition.
The Blues marched down Market Street, Stanley Cup in hand, because their whole was greater than the sum of their parts.
That was not hockey's most talented team hugging strangers. But it was hockey's best team. Emphasis on team.
As the days have passed since the Blues' Game 7 win in Boston, this conclusion is the one that won't fade.
What I will remember about the 2018-19 Blues is their allergy to ego, their commitment to their colleagues, their disinterest in anything that did not put the team first.
They did not have it at the beginning. They did not let it go once they discovered it. Countless times, a group of men in the prime of their professional careers between the ages of 36 (Chris Thorburn) and 19 (Robert Thomas) made decisions that prioritized the collective instead of the individual.
An organization known first for its lack of a championship (until now) and second for its long list of individual achievements — Hull, Federko, Plager and so on — will now lift the most important name — Stanley —into the rafters thanks to selflessness in action.
How many Hall of Famers are on the team that celebrated beneath the Arch on Saturday? If there is one, it's Vladimir Tarasenko, and did it not say everything about him that he was nearly not introduced at the ceremony?
The crowd had to chant his name before he finally came forward.
"I'm really proud to share this moment with my teammates," he said, directing the attention to the players standing behind him.
Add it to the long list of examples.
Ryan O'Reilly, the team's only All-Star, was the team's hardest worker. As if by osmosis, younger players mimicked him and more established players adjusted their accountability to better match his. He led by example, spending countless hours on the ice before and after practice, never demanding that anyone join, but always welcoming those who did.
Captain Alex Pietrangelo steered teammates toward tough, uncomfortable conversations that finally broke down the cliques and counterproductive atmosphere that held the team back in the past.
Thorburn's steady leadership and contagious spirit meant so much to his peers that he was one of the first to hoist the Cup despite playing in just one regular-season game.
Jake Allen, who had every reason to rot in sourness after Jordan Binnington took his job, instead became Binnington's secret weapon. Allen helped Binnington scout opponents and adjust to unfamiliar rinks. He helped him thrive.
Veteran Alexander Steen turned what could have been viewed as a demotion to the fourth line into a chance to help create one of the Blues' most effective postseason attacks.
Time and time again, the Blues told us they did not care how they won, as long as they did. Their actions verified the claim. Did you know the Blues did not have a single player crack the top-20 in average goals-per game in this postseason? And yet the Blues ranked sixth in postseason goals per game as a team, thanks to 75 goals scored by a collection of 20 Blues. The only non-goalie who did not score was veteran defenseman Jay Bouwmeester, whose Game 7 shot set up O'Reilly's all-important first goal. Bouwmeester, by the way, was a team-best plus-9 in the postseason.
The three defensemen (Joel Edmundson, Carl Gunnarsson and Robert Bortuzzo) and three forwards (Sammy Blais, Robby Fabbri and Zach Sanford) who rotated in and out of the lineup based on a mix of teammates' health, match-ups and coach Craig Berube's instincts accepted their fluid roles with an eagerness. Each made a significant impact. Edmundson dished six postseason assists. Gunnarsson was a plus-6 player in the playoffs, with Sanford (plus-4) and Blais (plus-3) hot on his skates. Bortuzzo scored two goals, as many as Colton Parayko and Steen. Fabbri, like everyone else on this list, scored at least once.
The Blues' even-strength goal differential of plus-12 was the best of any team this postseason. That can be used to paint their struggling special teams in a negative light. It also points out that the Blues were at their best when the maximum amount of Blues were on the ice.
Blues fans parade like champions as St. Louis Blues capture first Stanley Cup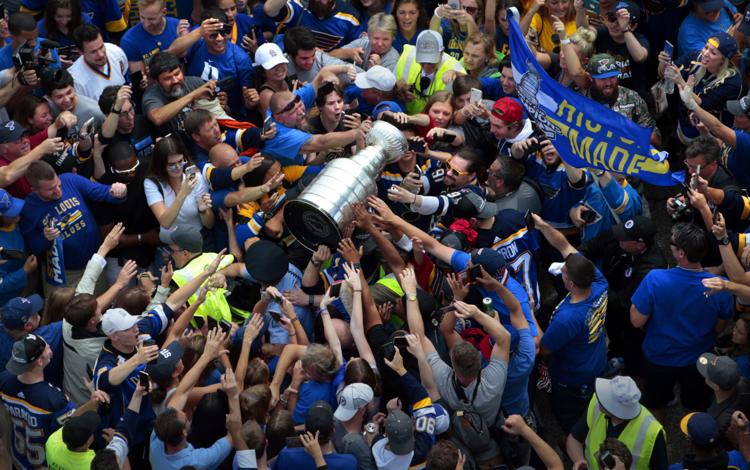 Scenes from Blues Stanley Victory Parade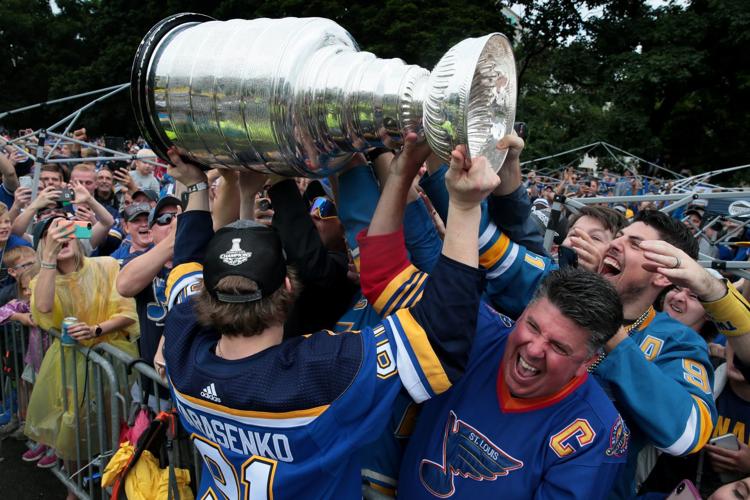 Blues fans parade like champions as St. Louis Blues capture first Stanley Cup
Scenes from Blues Stanley Victory Parade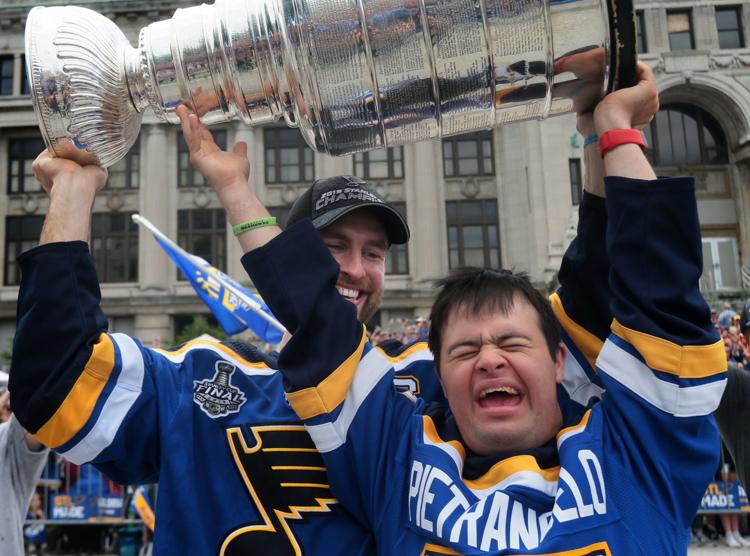 Blues fans parade like champions as St. Louis Blues capture first Stanley Cup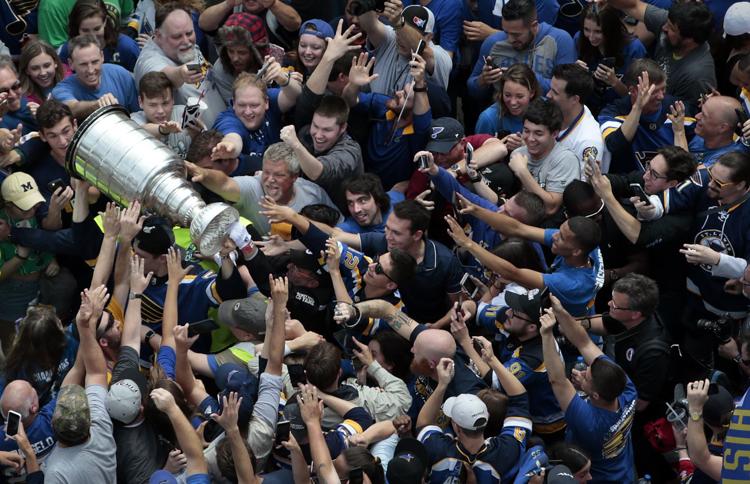 Blues fans parade like champions as St. Louis Blues capture first Stanley Cup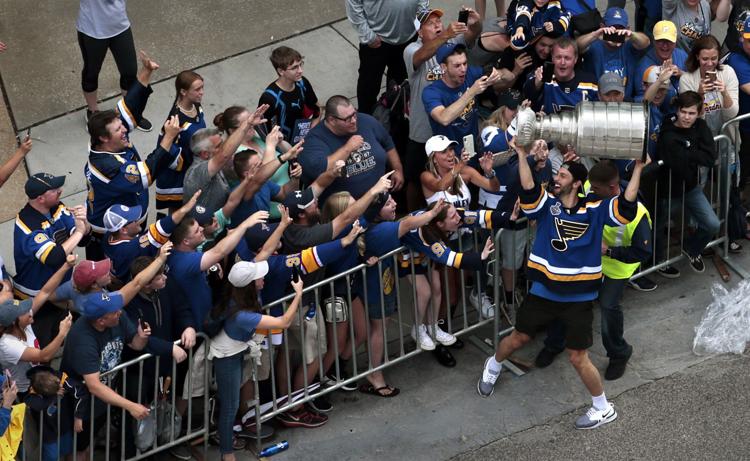 Scenes from Blues Stanley Victory Parade
Scenes from Blues Stanley Victory Parade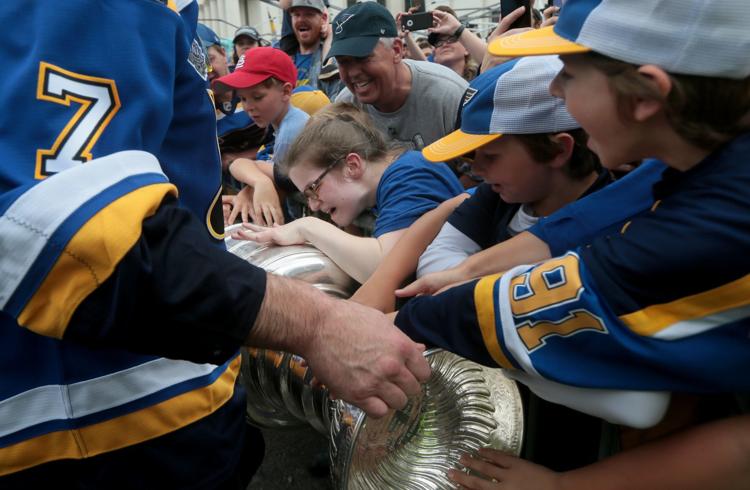 Scenes from Blues Stanley Victory Parade
Scenes from Blues Stanley Victory Parade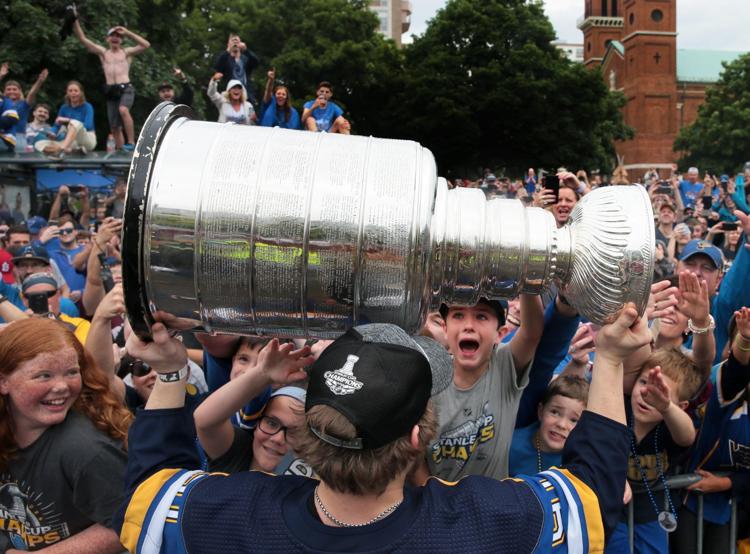 Scenes from Blues Stanley Victory Parade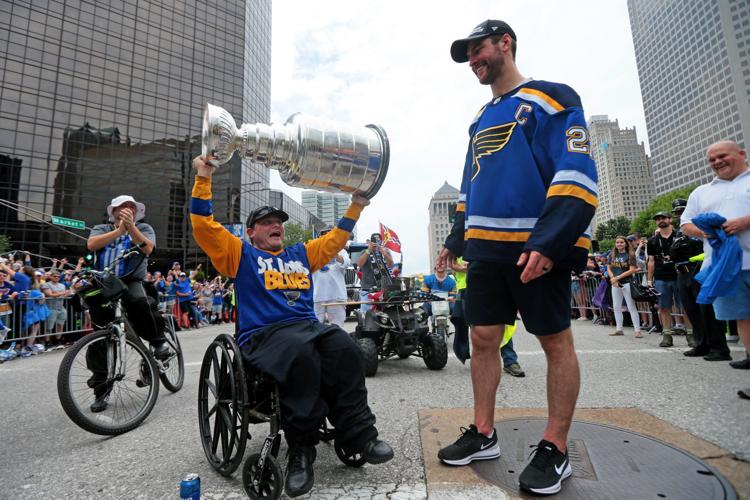 Scenes from Blues Stanley Victory Parade
Scenes from Blues Stanley Victory Parade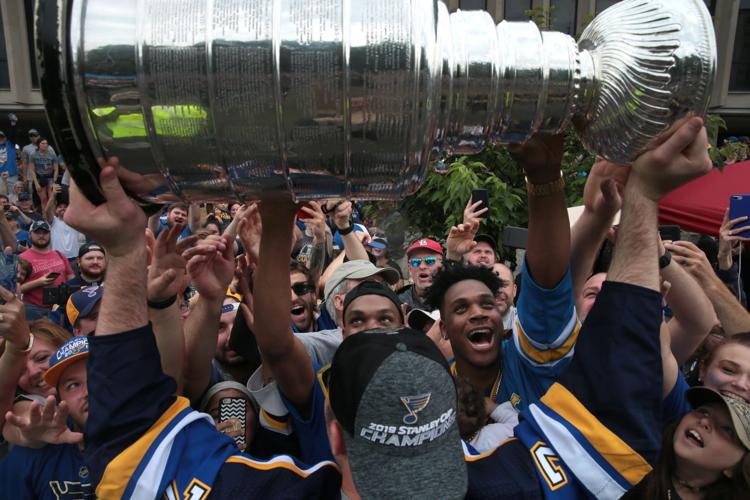 St. Louis Blues, fans celebrate Stanley Cup victory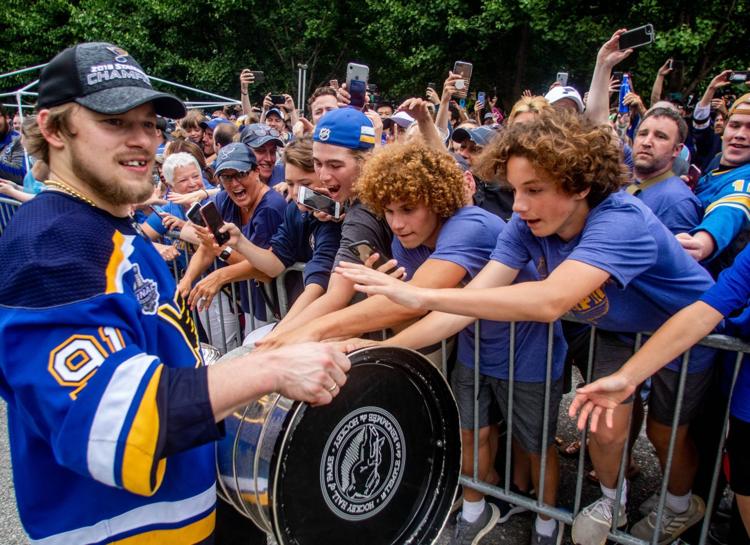 St. Louis Blues, fans celebrate Stanley Cup victory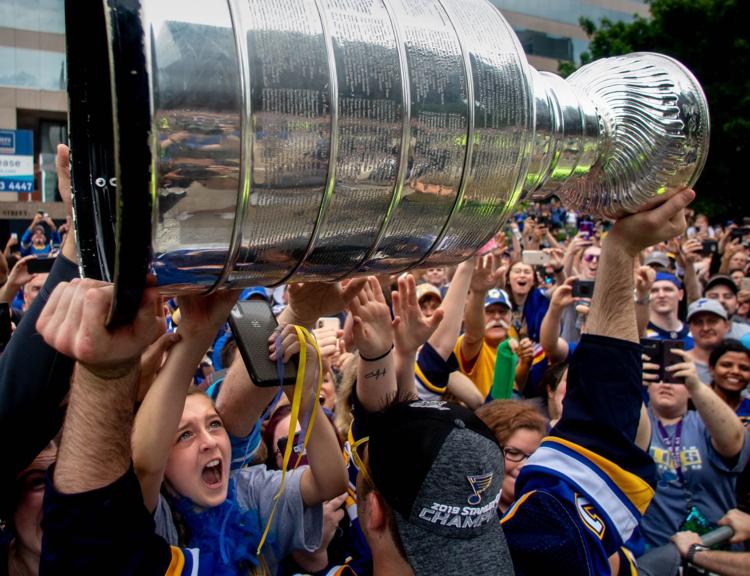 St. Louis Blues, fans celebrate Stanley Cup victory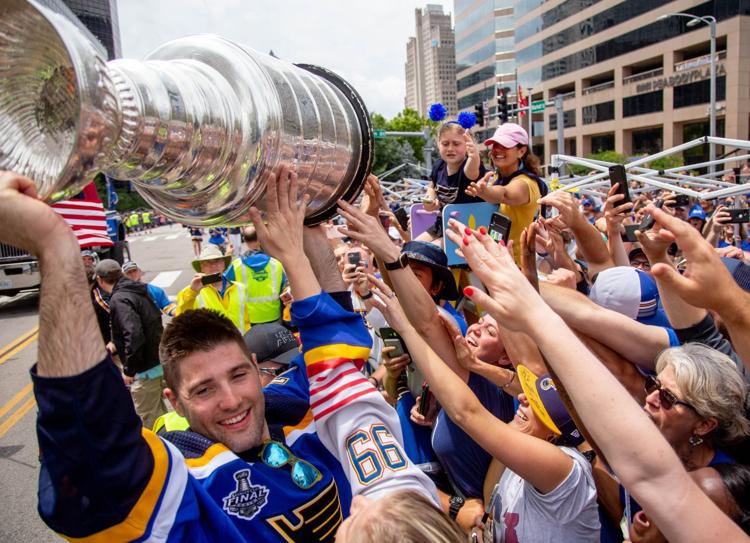 St. Louis Blues, fans celebrate Stanley Cup victory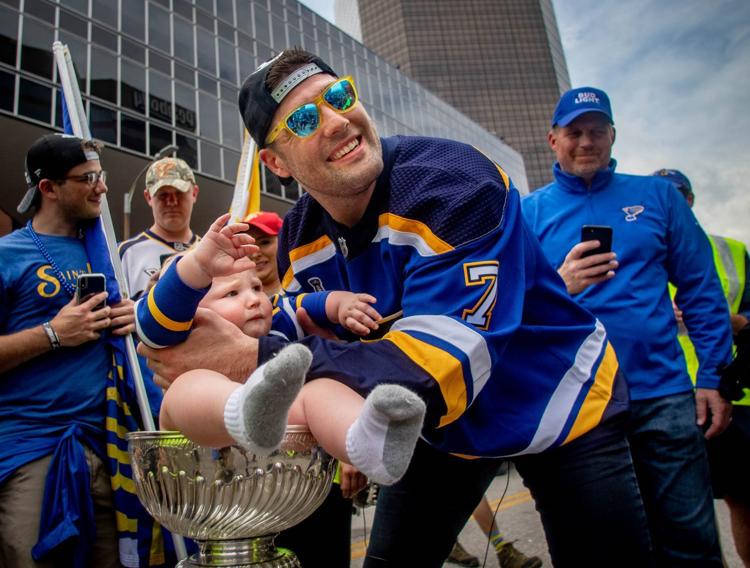 Blues Stanley Cup victory parade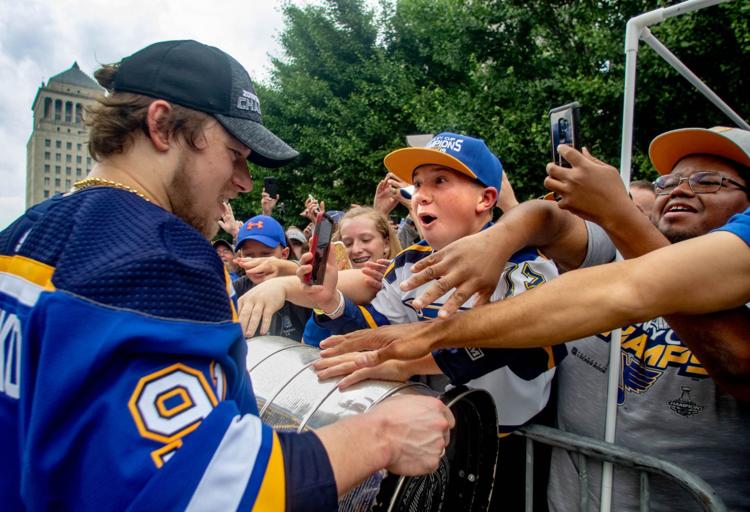 The Blues party down Market Street