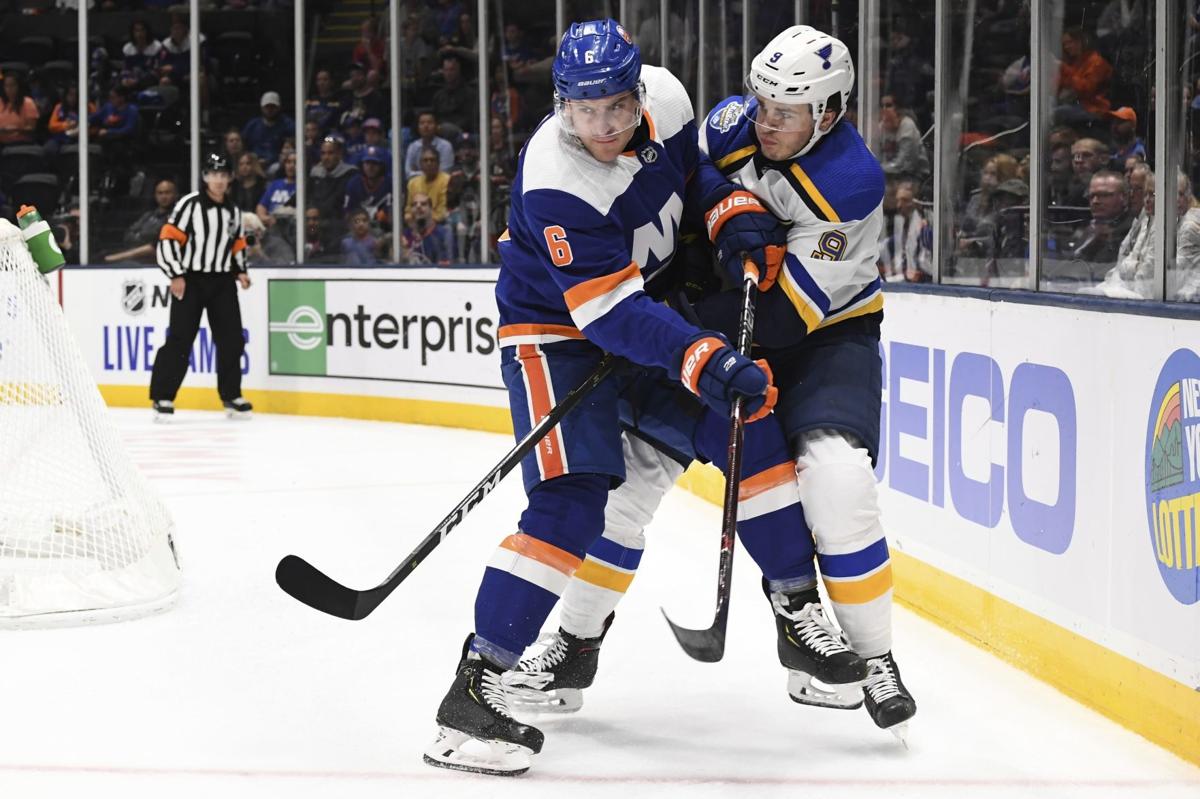 It definitely won't be easy. There is no way it will always be as pretty as Thursday night's 5-0 thumping of Calgary. But it is possible.
The defending Stanley Cup champions have earned some belief by now. When it comes to any manner that falls beneath the umbrella of want-to, Craig Berube's Blues check the box. Why would that change now?
They are up against it, though. Already. No denying that. There is no reason to sugarcoat an injury wave that would capsize a weaker team's season.
Vladimir Tarasenko played 10 games before his shoulder popped, ending his regular season. Alexander Steen played 17 before a high ankle sprain earned him a diagnosis of four weeks off the ice. And then the check of Tampa Bay's Erik Cernak snapped the right wrist of Sammy Blais, who will miss 10 weeks after playing in just 20 games. Add it up, and three of the Blues' top-12 forwards are going to miss a combined 34-ish weeks this season. And the team is just 23 games into the season.
Steen won't be back until the first week of December, at the earliest. Blais won't be back until after you hang up that new calendar a family member is getting you for Christmas. Tarasenko, unless something changes, won't be back unless the Blues make the postseason, and even that might be too optimistic.
Can the battered Blues play long enough to find out? Of course they can.
That's what the rest of this calendar year became all about the moment Blais went down. Before the Blues can advance, they are going to have to survive until healthy players begin to return. This will be their biggest challenge since . . . well . . . since last November.
If there was one final homage to the Blues' championship before all attention focused on the defense of it, it was Pat Maroon's ring ceremony before the Blues hosted the hometown hero's new team Tuesday night. The injury to Blais later in that game stirred memories of a different chapter from that team's story.
Back before the 2018-19 Blues rose like a phoenix, they were dropping like flies. Do you remember? During this same month one year ago, Maroon missed four games due to an upper body injury. Jaden Schwartz missed 11 games with an injured wrist and finger. Brayden Schenn missed four games. Steen missed six. Robert Bortuzzo missed 16. Carl Gunnarsson missed 19.
A season that turned out to be, on the whole, a rather healthy one for the team looked like it could derail entirely during that November. The Blues did not play well then. They lost eight of their 14 games. But they did survive. Barely. They played .500 hockey the following month. They bloomed in January. You know how it ended.
We promised not to overreact in November ever again. And here some of us go again.
To be fair to the dramatic, this season's injuries are more alarming than last season's injuries. Tarasenko's goal scoring can't be replaced. Steen's veteran leadership has value beyond his plus-minus. Losing Blais was a knee-buckler.
Blais' 70 hits led the team, by 20. Did you realize only seven players in the NHL had more hits so far this season? Not bad for a guy who was averaging 13 1/2 minutes per game. His five goals were third most among the team's forwards, and all of those came at even strength, where the Blues have been hurting for goals — at least when they are not playing Calgary. On top of it all, Blais blended. He made teammates better, no matter the line. Now another straw must stir the drink.
Things could be better. They could be way worse. Example: Calgary.
The Blues entered Thursday's game against the fading, injury-ravaged Flames leading their division. They are a top-10 team in power play percentage (23.6 percent, seventh); face-off win percentage (52.2 percent, fifth), shots on goal allowed per game (29.7, sixth); and average goals allowed per game (2.73, seventh). They are at least tied for the league lead in grit, as evidenced by their 9-0-5 record in one-goal games.
Captain Alex Pietrangelo is playing his best hockey in a Blues uniform. Schenn and David Perron are both double-digit goal-scorers. Jordan Binnington has the league's fourth-best save percentage among any goalie with more than 15 starts. Robert Thomas at center has cheat-code potential with better no-look passes than Patrick Mahomes.
The Blues have healthy and experienced players who can do more. Ryan O'Reilly has not yet scored a goal in a home game. New addition Justin Faulk is still settling in. Colton Parayko has scored just once. Thursday reminded what Oskar Sundqvist and Zach Sanford can do.
Around the edges, opportunity abounds. How the Blues hold their ground could hinge on the fringe. Veteran Troy Brouwer, 34, is going to get a chance to carve out a niche. Klim Kostin, 20, is getting his chance. Jordan Kyrou, 21, is doing everything he can to decrease his time in San Antonio. If Tarasenko does miss the rest of the regular season, Blues general manager Doug Armstrong has some salary cap wiggle room to work with. He wants to see what comes from this pool first. The strength of the Blues last season was their depth. Nothing creates it like being thrown into the deep end.
A team that sharpened that depth into a champion's most dangerous weapon last season is being forced to forge some more of it now.
We should know enough by now to assume what Berube's Blues can't do.
---
BenFred Quick Hits on STL sports
SWITCH YADI TO THE WAINO CONTRACT PLAN?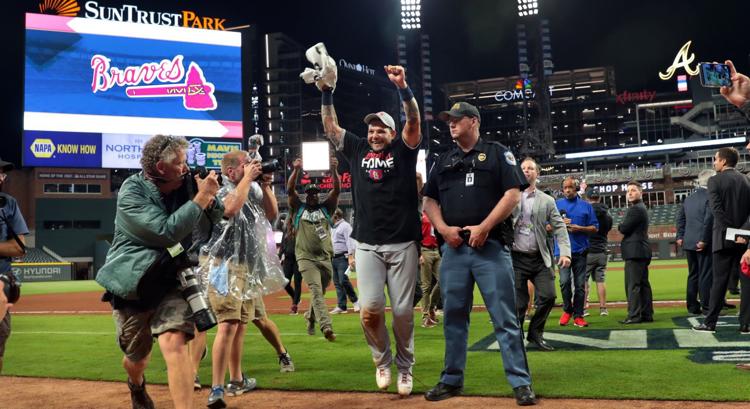 QUESTION: Yadier Molina wants to keep playing with the Cardinals. The Cardinals want Molina to keep playing with them. Is there really a need for a premature contract extension before his current contract ends? 
BENFRED: No. There's no real need to rush ahead to a multi-year extension with a soon to be 38-year-old catcher who is not yet eligible to leave via free agency. It's unnecessary. And avoiding unnecessary contract extensions with plus-30 players should be pretty easy to justify and explain to those players.
During this current contract, Molina has waffled when it comes to his desires about what he wants to do after it ends. He initially said he would retire. Now he says he wants to play. The Cardinals should simply point to that example of change and say, hey, let's decide when you get through 2020. Let's revisit this then, and if you still feel the same way, we will knock out a one-year deal. And if you want to keep playing after that, we can do another one-year deal.
If Molina objects to that, then things get harder. But the free-agent market tells us things are not kind to 38-year-old catchers, even great ones. I don't think the Cardinals need to extend Molina prematurely just because he wants that. They should push back, carefully, against the assumption they have to. 
Why not switch Molina to the Wainwright plan after this season? Did anyone think Wainwright was going to pitch elsewhere? No. Molina would be no different. And if the Cards did say, hey, let's go year-to-year and made a fair offer -- and Molina rejected it to go elsewhere, then I imagine there would be as many fans who understood the Cards' approach as there would be ticked-off fans.
Maybe I'm wrong there. I just don't think Molina would get the kind of offer the Cardinals would give him, comfort and legacy perks included, on the free market.
YOUTH MOVEMENT IN THE OUTFIELD ... OR NOT?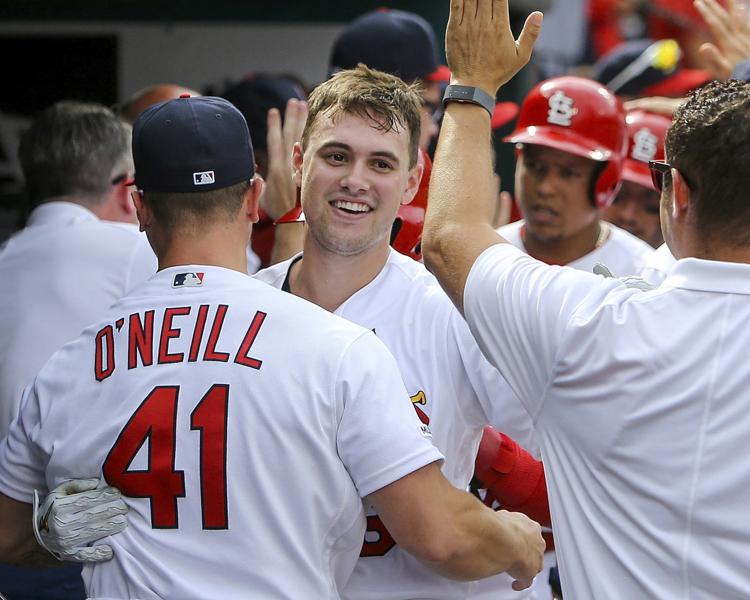 QUESTION: If the Cardinals are presenting Dexter Fowler and Harrison Bader as returning starters next season, that leaves one outfield spot for the competition among up-and-coming young outfielders. Can much be decided if that's the case?  
BENFRED: I've asked that same question. The Cardinals are trying to play this both ways a little bit. The young outfielders are going to upgrade the offense, we were told. But they're not going to be a threat to Fowler and Bader? Then how much of an upgrade can they be?
And if they are the answer, then why did that crop of young outfielders get such little action last season? It's not as if the outfield was booming then. I know a year makes a big difference, but it is more than fair to wonder how much a difference these guys will make -- and how much of a chance they will really get.
It's also easier to say Bader and Fowler are starters right now, in November, than the alternative. Any outfielder who feels like his spot is locked in at this moment is probably a tad overconfident. A lot could change before, during and after spring training.
CARDINALS IN THE MIX FOR LINDOR?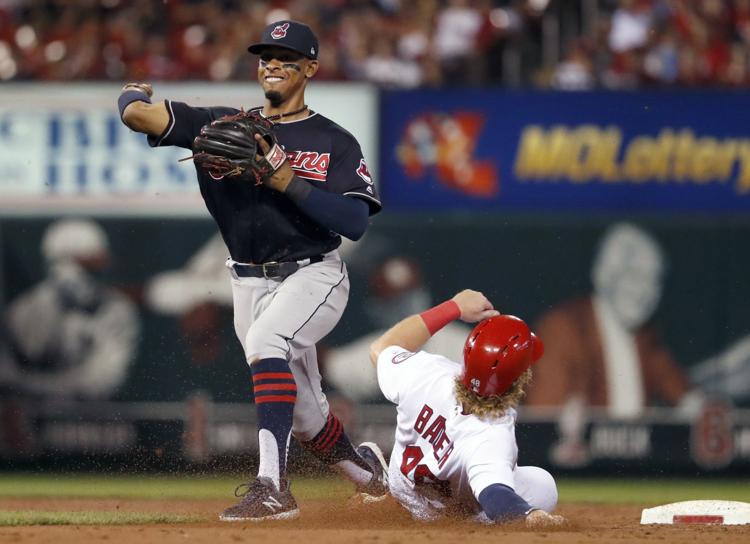 QUESTION: Should the Cardinals be considered in the mix for Francisco Lindor if Cleveland decides to trade him?
BENFRED: You only give up the kind of trade package that will land Lindor if you are convinced you can sign him to an extension. He's a free agent in 2022, and has indicated he's all for exploring that free agency when it arrives. Hard to blame him for that. He just turned 26 and will have a big, big market waiting on him when he gets there, as long as the bottom doesn't drop out, and there's no reason to think it will.
The Cards like DeJong. They like what they have bubbling up in the farm system for third base. With that in mind, I don't think they make the painful swap it takes to get just two guaranteed years of Lindor when there is reason to believe he would not be interested in signing an extension before trying his hand at free agency. Would be fun to see him in St. Louis, for sure. But I don't see it.
HOW LONG WILL IT TAKE FOR ALBERT TO MAKE AN IMPACT?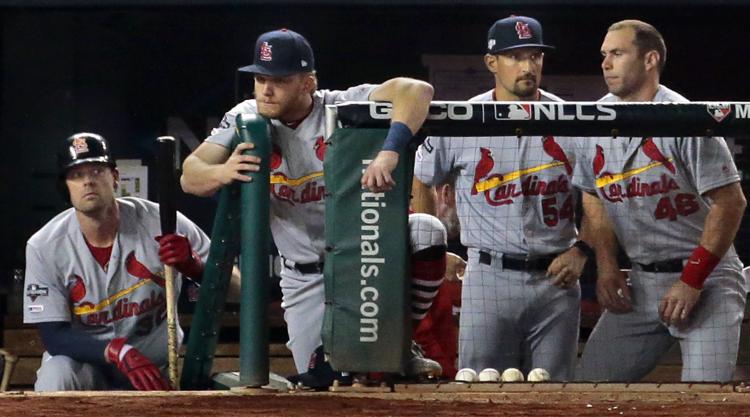 QUESTION: How will we know that Jeff Albert's coaching is working, and how long should it take for those improvements to be visible?
BENFRED: Great question. I'll add another one. How do we know that whatever was going on in Houston did not make Albert's teachings look better than advertised?
The Cardinals clearly viewed 2019 as a sample size that was too small to give much of a read on Albert's hire. In fact, they doubled down on their belief in him by firing longtime hitting teachers in Budaska and Greer. If the front office really does stand pat this offseason in terms of helping the offense, that puts even more pressure on Albert and his philosophy to produce results in '20. If the offense lags again, then what?
It should be fair to expect results from the hitting coach in year two, especially if the front office makes sure all instructors are speaking his language. Right?
WAITING AND HOPING WITH CARP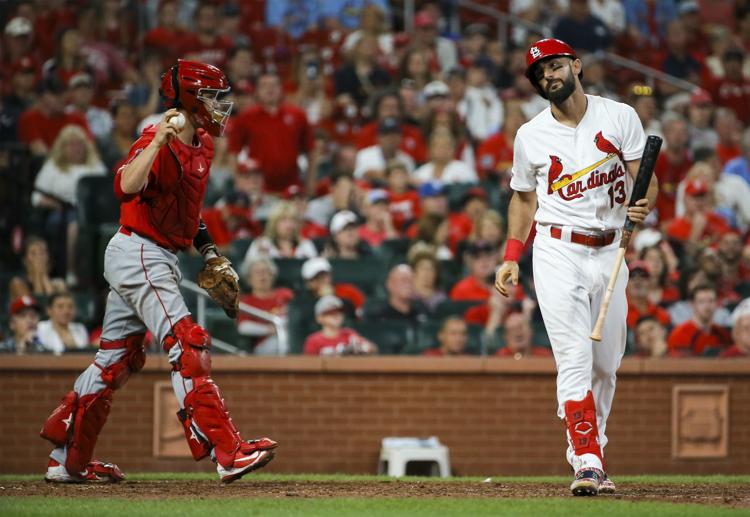 QUESTION: Do the Cardinals have any sort of metrics or inside knowledge  that makes them believe Matt Carpenter can bounce back next year?
BENFRED: It seems to be more old-fashioned hope than anything. 
The Cardinals are basically saying, look, he can't be as bad as he was last season. Look at what he did for that awesome stretch in 2018. Can Carpenter be better than 2019? Sure. Can be he close to what he was during that stretch in 2018? Tough to imagine that at this point, but who knows.
Since September 2018, he has been one of the least effective regular hitters in baseball. If he can be somewhere close to his career average, the Cardinals would have to be thrilled. 
TRADE WITH THE ROCKIES FOR OFFENSE?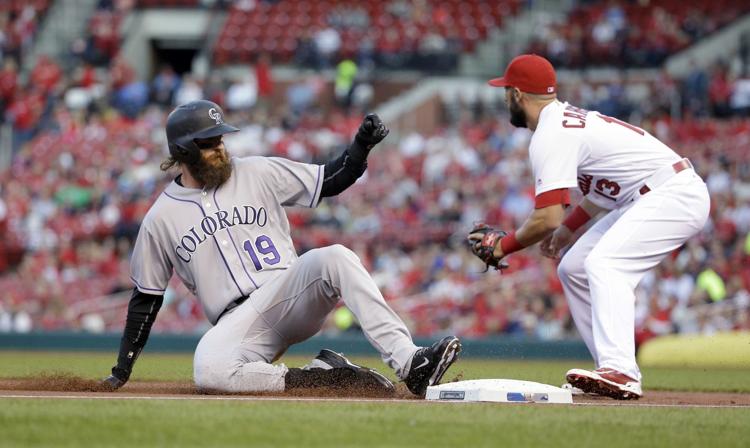 QUESTION: Could the Cardinals work out a trade with the Rockies for offensive help? Trevor Story or Charlie Blackmon?
BENFRED: I don't think the Cardinals are interested in adding a shortstop (Story). They are all-in on Paul DeJong. Blackmon would be nice, and he's always been appealing to the Cardinals, but that kind of move would be a shift away from the Cardinals' plan of trusting the young outfielders this upcoming season. And perhaps that plan does change. Things evolve over the course of an offseason. Happens all the time.
The Rockies say they want pitching and a catcher. The Cardinals can offer both. If Yadier Molina is going to keep playing, the Cardinals could shop Andrew Knizner. The big question, though, is if the Rockies are interested in trading their best players? Recent comments from their front office have suggested they are interested in competing, not pressing the refresh button. Trading Blackmon, a four-time All-Star under contract through at least 2021, when his player option arrives, would feel like pressing refresh.
He's also owed $21.5 million in each of the next two seasons, and the Cardinals have said they are not interested in a big uptick in payroll, so somebody would have to go. And not someone who had to be traded at a loss, either. Paying a player to play elsewhere counts as payroll, in the ownership's eyes.
RED SOX AS TRADE PARTNERS? NOT LIKELY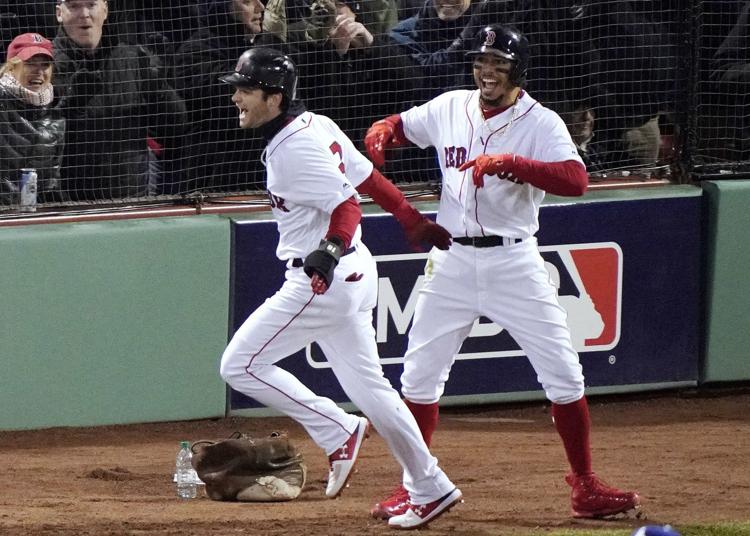 QUESTION: What are your thoughts on Boston's Andrew Benintendi? Speed. Pop. And he has ties to the St. Louis area.
BENFRED: I like the player and the potential fit, but I'm not sure why the Red Sox would be interested in dealing him. The new front office there has been asked to provide sustained success that lives beneath the luxury tax. Benintendi is the kind of player who helps you get there. He's 24 and not a free agent until 2023.
If the Red Sox trade Mookie Betts or Jackie Bradley Jr., more will be expected from Benintendi.
And yes, I believe his girlfriend is a St. Louis native.
WHY THE DELAY ON MIZZOU'S APPEAL?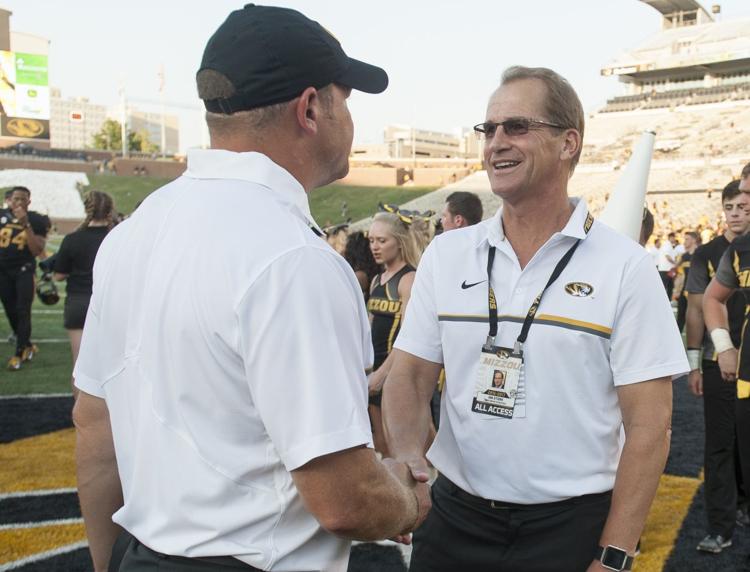 QUESTION: Is there any sense of why the NCAA hasn't yet ruled on Missouri's appeal of its postseason ban? Is there a chance a bowl ban could extend into next year if a ruling isn't issued until after the season? Maybe it would be better just to drop the appeal if the season continues to sink? 
BENFRED: To start, no.  No sense of what is taking so long, and why. And everyone at Mizzou has made the transition from confused, to frustrated, to downright (angry).
Athletics director Jim Sterk has leaned on the SEC and the NCAA to get an answer. It would be absurd to think this could bleed into next season, but then again, Mizzou expected to know as soon as late September. Some believe the decision has been made but its the vetting of the decision through countless lawyers that takes so long. I don't know for sure. But there's no way it should not be released this season. None.
There is also no way Missouri will drop the appeal. The school has spent a pretty penny on legal fees fighting this thing. It's not going to punt now. And, remember, it's not just the postseason ban that is being appealed. There are recruiting restrictions that are being pushed back against as well. And another thing: If Mizzou wins its appeal, it gets its cut of the postseason dollars. That's not going to be given up on either.
The NCAA should be called out for taking so long on this. There's just no need for this waiting game.
TIME FOR 'ARMY' TO GO SHOPPING?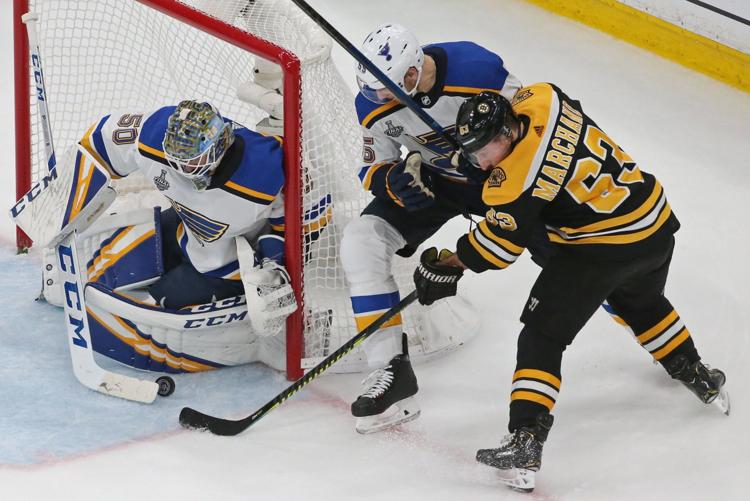 QUESTION: Given the Blues' anemic offensive production the last few games, is it time for "Army" to go shopping for a scoring winger? If somehow we could pry Brad Marchand, aka "The Rat" away from Boston, could you embrace him as a Blue?
BENFRED: Anyone who says they have a good feel for what is going on in Doug Armstrong's brain is guessing. He's made it clear he believes this is a championship window, and his moves reflect that. That said, I think the Blues want to and need to get a better grip on what some of these young guys already in the system can offer before they go and seek big moves from outside, especially due to the cap mess that could create if and when Tarasenko returns for the postseason.
As for Marchand, he would be beloved by any team that considers him one of its own, and hated by every team that does not.
MAROON'S RELATIONSHIP WITH THE BLUES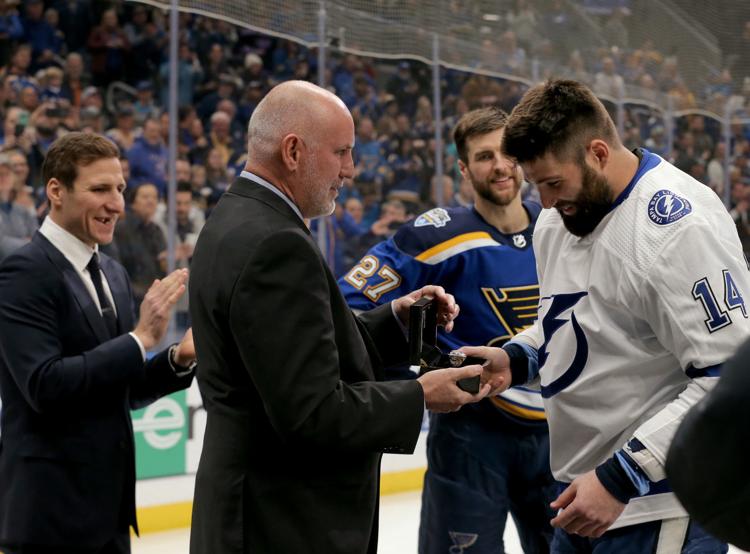 QUESTION: Do you think Pat Maroon holds any grudges against the Blues for not bringing him back? At the time I thought it was probably smart to not bring him back, but hindsight is 20/20 and it sure looks like we could use him now. 
BENFRED: I'm sure he would have liked to stay here, on his terms, but I believe the Blues were pretty upfront and honest with him about their situation and the list of how they hoped to go about finalizing their offseason plans. It didn't work out, and they kept Maroon up to date on what was going on. I don't think he felt misled or disrespected. His comments made that clear.
The Blues under Berube's system could always use a player like Maroon. That's not going to change anytime soon.
FAIR TO CRITICIZE CUONZO?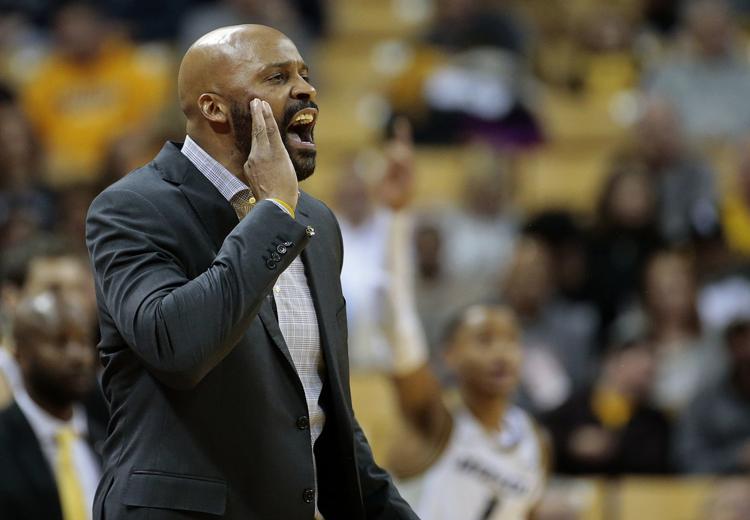 QUESTION: Is it fair to criticize Cuonzo Martin's effectiveness at this point? It's year three, and the Tigers are going to have to drastically outpace expectations to reach the NCAA Tournament.
BENFRED: It's fair to examine the success of any coach who is making a lot of money. Cuonzo is no different. I'd just remind folks of where things where when he took over. Missouri was the biggest impostor of a high major program in a Power 5 conference for three years running when Martin got the job. That was the reality. He turned that into an NCAA tournament team in his first season.
He got dealt some  terrible luck when it came to the health problems  of the Porter brothers, a deal every coach in the country would have loved to have. It didn't work out. Last year was a struggle, in large part because Jontay was not out there. The benefit of it was a lot of young guys -- Tilmon, Pickett, Smith, Pinson, Watson, others -- took their lumps and got better for it. We've seen how much Pinson has grown already. Dru Smith is showing he's a difference-maker after sitting out his transfer season. Tilmon is a beast -- when he's not in foul trouble.
As far as expectations for this season, base them on what you have watched, not what a bunch of football-focused writers picked during the heart of football season when the basketball ballot arrived. Mizzou is 3-1 with all wins coming in lopsided fashion. Their only loss is on the road, in overtime, against a Xavier team that is now ranked 18th. Their team defense is surrendering an average of 54.3 points per game, which is tied with Butler for 16th-best in the nation.
I think this team is going to be better than people think, when all is said and done. And I think Cuonzo is doing a good job. He needs to land a major commit from STL soon. He will. Just a matter of time. He's already started getting the guys -- Tilmon, Pickett, McKinney, Watson, Smith -- who were passing over the Tigers in the past.
WHAT'S DOOLEY DOING WRONG?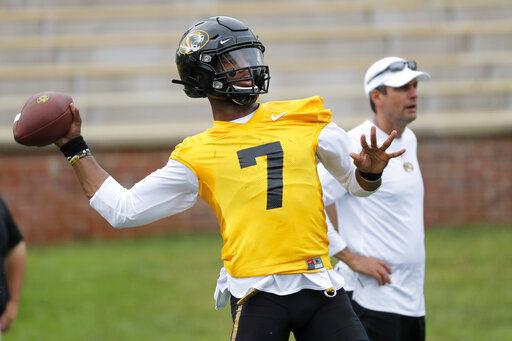 QUESTION: What is Mizzou offensive coordinator Derek Dooley doing wrong?
BENFRED: The biggest thing would seem to be an inability to figure out how to find some sort of a spark for an offense that has spent the past four games showing little to no signs of life. The offensive line has regressed. The running game is not a threat. The deep passing game, never strong this season, has pretty much dried up. It's looked bad with and without Kelly Bryant. So, take your pick. The offense has scored 27 points, total, in its past four games.
When Barry Odom became a head coach, he made it pretty clear his offensive coordinator was going to be the head coach of the offense. He handed those keys to Dooley upon his hire, a questionable one at the time, considering Dooley had never before called plays.
Dooley's hire is on Odom. The offense's nosedive is on Dooley.
OZUNA AND THE GREAT AMERICAN SMALL PARK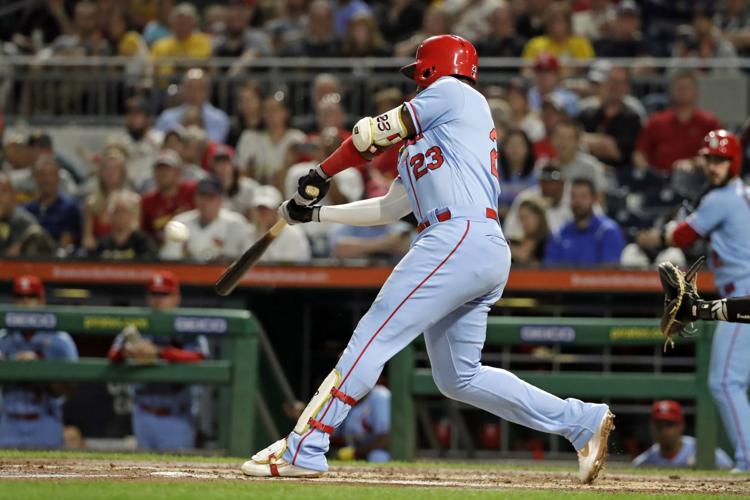 QUESTION: Is Marcell Ozuna a potential MVP candidate if he signs with the Reds, considering how their ballpark turns good hitters into great hitters?
BENFRED: I'm not sure Ozuna is an MVP candidate in any ballpark unless he's sharing a lineup with a locked-in Giancarlo Stanton, like he was in Florida.
Anyway, Ozuna has five homers in 100 career at-bats at Great American. His OPS is .770 there. He's much, much better at Miller Park. He has not crushed in Cincinnati like we might assume.
ASTROS BECOMING THE PATRIOTS OF BASEBALL?
QUESTION: What the Astros are accused of in this sign-stealing scandal does not pass the sniff test, but is it that different than having a runner relay signs from second base? It feels different. But is it really that different?
BENFRED: Some of this is on baseball, right? When your sport embraces the whole "unwritten rules" acceptance of what is "wrong" and "right" there is always going to be gray area. But using tech to steal signs and relay it to hitters in real time during that same game is over the line. Pitchers and catchers know when a runner is on second. They don't know if a mystery camera is hiding in center field. They suspect it now. They didn't know it then.
You're right. It doesn't pass the smell test. It does not pass the rules, or the commissioner's warnings. Remember in 2017, when the Red Sox got caught with the Apple Watch in the dugout. Rob Manfred made it clear then that using tech for this kind of stuff was outside of the rules. He has since made it even more clear. So, anything the Astros can be proven of doing after that must be punished. Hard. Many inside the game are eager to see the Astros fall.
They've become the Patriots of baseball.
---
Follow-up: The Astros made electronic sign-stealing an organization-wide effort. That has to be punished harder than the Cardinals' hacking of the Astros to see if the Astros stole from the Cardinals, right?
BENFRED: Hold up. I don't think you can definitively say it was the entire organization behind the Astros sign-stealing. At least not yet. That's a big part of Commissioner Manfred's ongoing investigation. How high up did it go? The email from a front office member to the scouting department about studying opposing dugouts for signs, even using cameras if need be, is not a good look for Houston. That established a connection to the front office.
But that's a separate instance than the camera and trash-can banging stunt. Who knew, and what they knew, is going to be perhaps the most interesting conclusion of Manfred's investigation.
The Cardinals said, and MLB agreed, that their hacking scandal was a lone-wolf operation. Some doubt that. MLB didn't. Can the Astros prove the same? 
WAITING ON THE MLS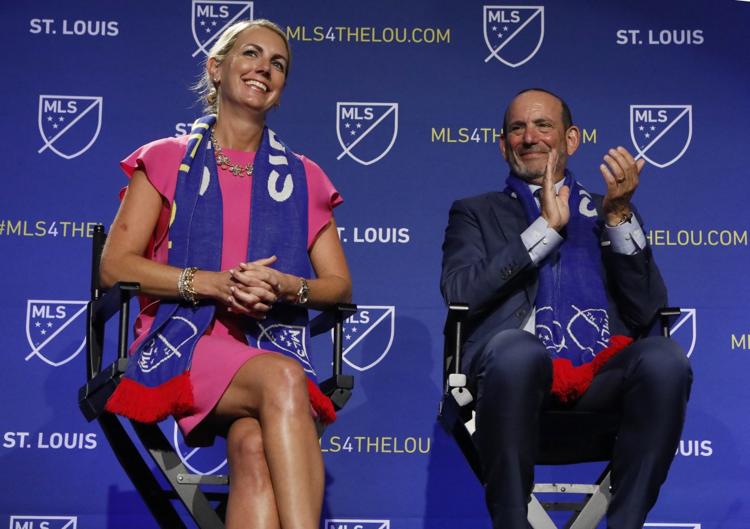 QUESTION: Any news on when MLS could announce its team name?
BENFRED: Carolyn Kindle Betz told me the reveal of the name and colors is targeted for sometime in the first half of 2020.
So, no, not in time to buy holiday gear with the new swag. Bummer, I know.