For a team that is one win away from the biggest sports party this city ever has known, the Blues sure can be a buzzkill.
Surprising? Goodness, no.
Not to anyone who has been paying attention.
It never has been easy for the Blues, and even though this season's remarkably resilient team has restored the spirits of the most hardened non-believers, coach Craig Berube's guys have this dangerous habit of waiting until they are backed deep into a corner before they run through a wall.
When they don't have an inch of wiggle room, the Blues play like a team that is worthy of the Stanley Cup. When they do have that inch, they tend to give it away as soon as they can. Especially when that game is played at home.
Their 5-1 loss to the Bruins on Sunday night in Game 6 of the Stanley Cup Final is the most painful example, but far from the first. This dates back to the dud of the regular-season home opener. It reminded of the Game 3 flop on June 1. So, again, no one should be surprised. And no one should be panicking.
The truth is the Blues tend to be at their best on the road, where they solidified their regular-season surge from last in the NHL standings on the morning of Jan. 3, to the first team in any of the four major North American sports (NHL, NBA, MLB and NFL) to launch to the championship contest after touching the bottom of the standings after the season's quarter mark.
They also tend to be at their best coming off of a beating.
So, both boxes are checked for Wednesday's Game 7 in Boston.
"You're not going to win every game," Blues goalie Jordan Binnington said. "You're not going to be perfect. We are going to regroup here and prepare and play our game, get back to our game, be disciplined, stay composed and hopefully get a better outcome."
There's a poetry to it, if you can look past the party that was spoiled Sunday.
Can you imagine the scene if the tens of thousands of fans who swarmed downtown and the thousands who spent thousands to get into the building would not have gone home downtrodden?
The Blues can't win the Stanley Cup here. They can still bring it home. A parade down Market Street would make up for Game 6.
That's if the Blues can continue to follow the bounce-back blueprint that led them this far. The Bruins were amazing in Games 1 and 3, and they might have been better at times in Game 6.
Super pest Brad Marchand, star goalie Tuukka Rask and a desperate bunch of buddies know what it takes to win and lose championships, and now the Blues' cushion is gone.
The Blues didn't blow it Sunday. Boston grabbed it and refused to let go.
The Blues still can take the series. More on that in a moment.
First, it's worth mentioning the biggest obstacle standing in the Blues' way of a broken curse.
He wears No. 40 and a mask of an animal possessed. Rask stopped 28 of 29 shots behind a stronger Bruins defense than the Blues have encountered in previous games. He blanketed the Blues before and after Ryan O'Reilly's third-period goal chipped into the Bruins' 3-0 lead.
Binnington was no match for Rask on this night, no matter how much the Blues wanted to cite luck and the bounce of a puck. Binnington allowed four goals after holding the Bruins to three, combined, in his last two games.
If O'Reilly had buried his first-period breakaway, perhaps things would have changed. If Brayden Schenn had resisted the urge to draw an obvious boarding penalty on a senseless smash of Joakim Nordstrom in the first period, and O'Reilly had not followed it up with a delay-of-game penalty, then Marchand might not have beaten Binnington on a five-on-three power play.
If an attempt to clear the puck had not bounced off an on-ice official, perhaps the Bruins would not have gone ahead by two goals less than three minutes into the second. It was that kind of a game, one that prompted some fans to head for the exits when Karson Kuhlman beat Binnington high and to his left to give the Bruins a 3-0 lead with 9:45 left in the third period. Two more goals were on their way, one into an open net.
Goals from Marchand and David Pastrnak, who had been quiet in this series, are not encouraging signs for Game 7.
The Blues were blanked on all four of their power plays. It's so hard to win when that happens. Change that, and a lopsided loss that was close until the third could look a whole lot different.
"We are a great team on the road," O'Reilly said. "We know if we play our best game, we can take these guys. It's go there and get it done."
The Blues have lost back-to-back games in this postseason just twice. That's twice in 25 games. And get this: The Blues have not lost back-to-back postseason games in more than a month. They are 5-2 after a postseason loss, and 3-1 after a loss in which they allow five or more goals.
Don't forget their .750 road win percentage is the best of any team that made the postseason. Remember that Binnington is a beast after losses. He has allowed four or more goals six times this postseason. Here are his goals allowed in the starts that follow: 2, 2, 2, 1, 2.
Ivan Barbashev will be back for the next one.
Momentum in this series is nonexistent between games.
What we learned Sunday, we already knew. Big moments get to the Blues at home. It's maddening. Oh well.
Now their biggest moment ever comes on the road, after a loss.
They're comfortable here. Backs in the corner. No wiggle room.
Blues skate in critical Game 6 of the Stanley Cup Final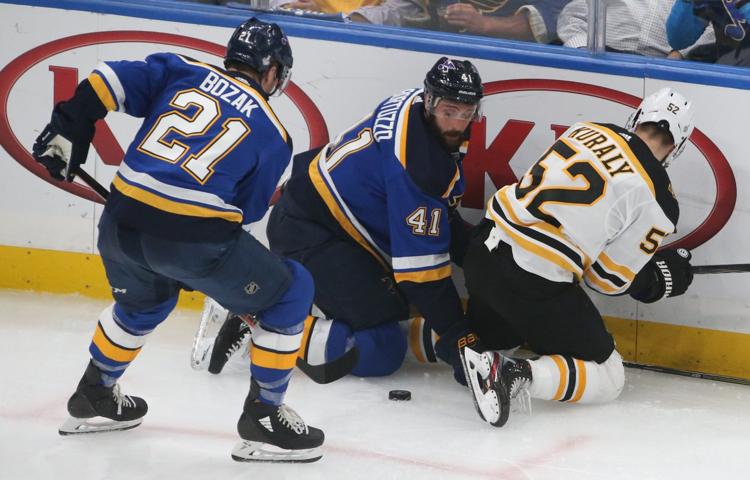 Blues skate in critical Game 6 of the Stanley Cup Final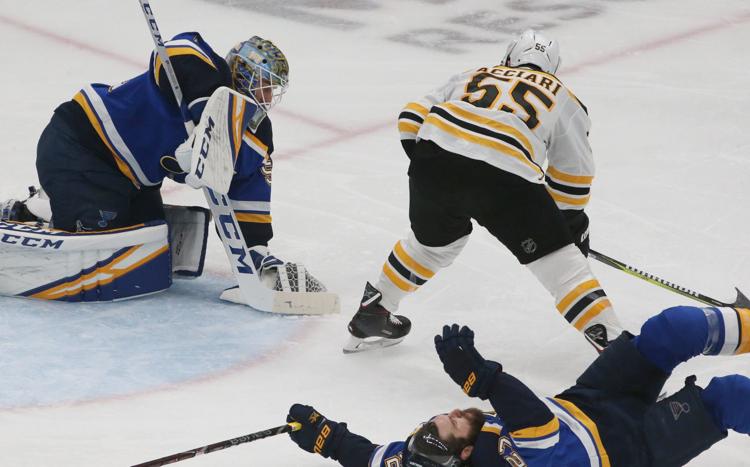 Blues skate in critical Game 6 of the Stanley Cup Final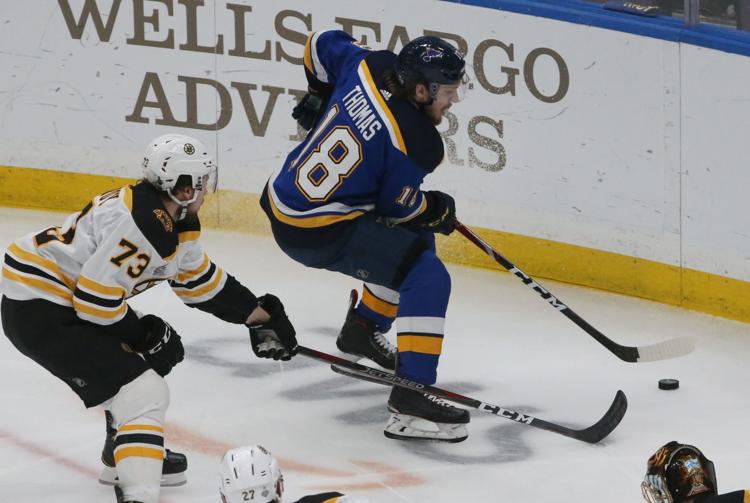 Blues skate in critical Game 6 of the Stanley Cup Final
Blues skate in critical Game 6 of the Stanley Cup Final
Blues skate in critical Game 6 of the Stanley Cup Final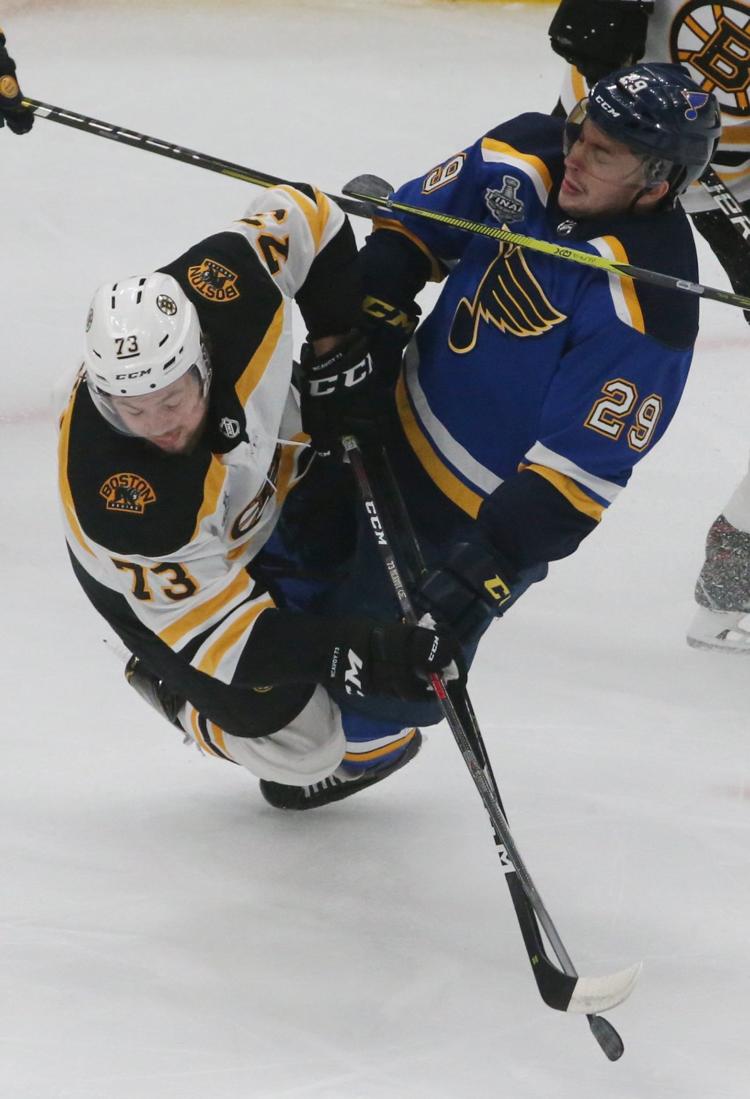 Game 6 Stanley Cup Final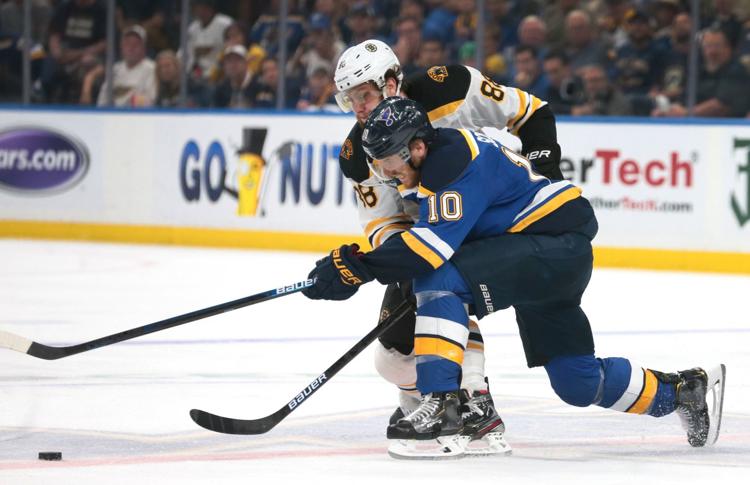 Game 6 Stanley Cup Final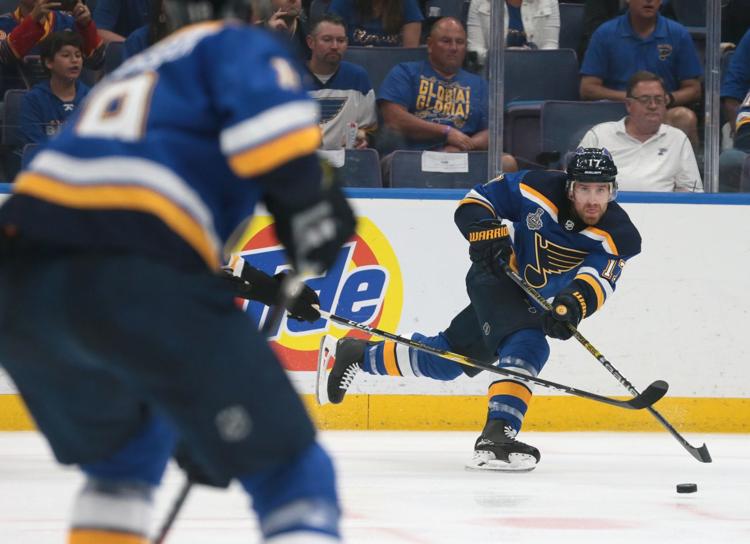 Game 6 Stanley Cup Final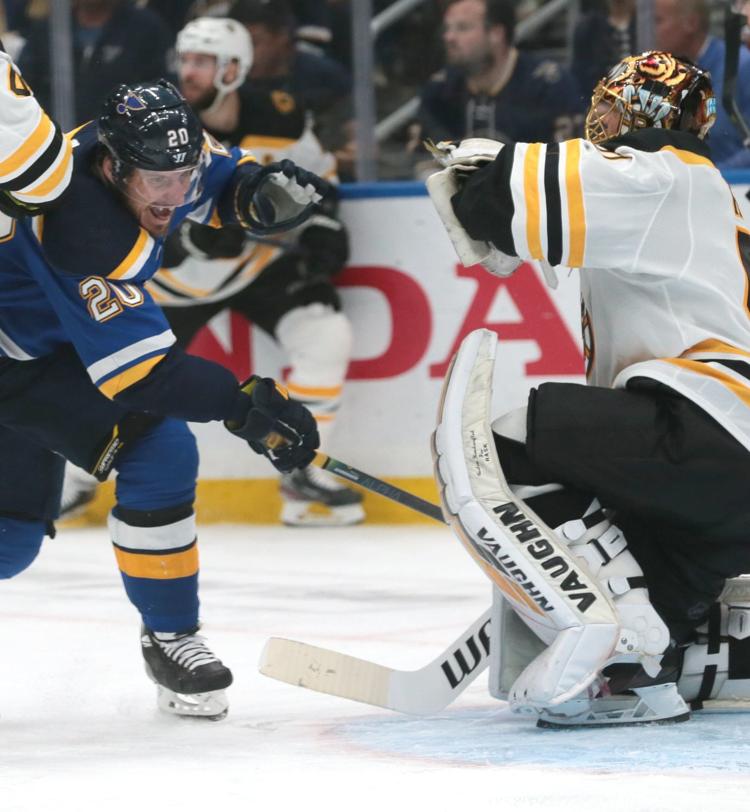 Blues fight for the cup in Game 6 of the Stanley Cup Finals
Blues fight for the cup in Game 6 of the Stanley Cup Finals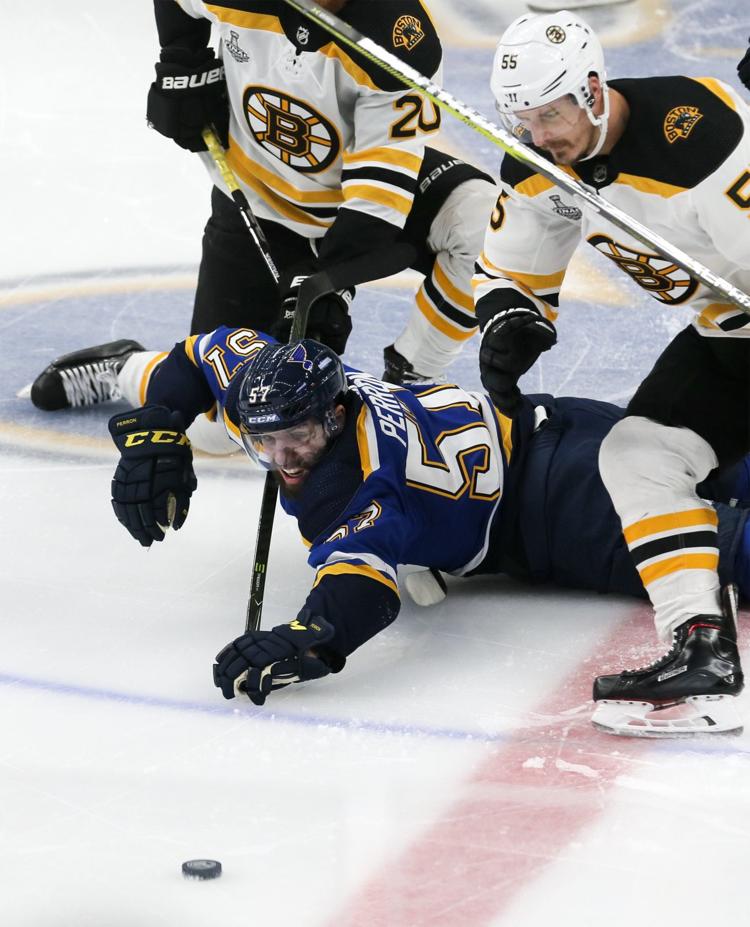 Blues fight for the cup in Game 6 of the Stanley Cup Finals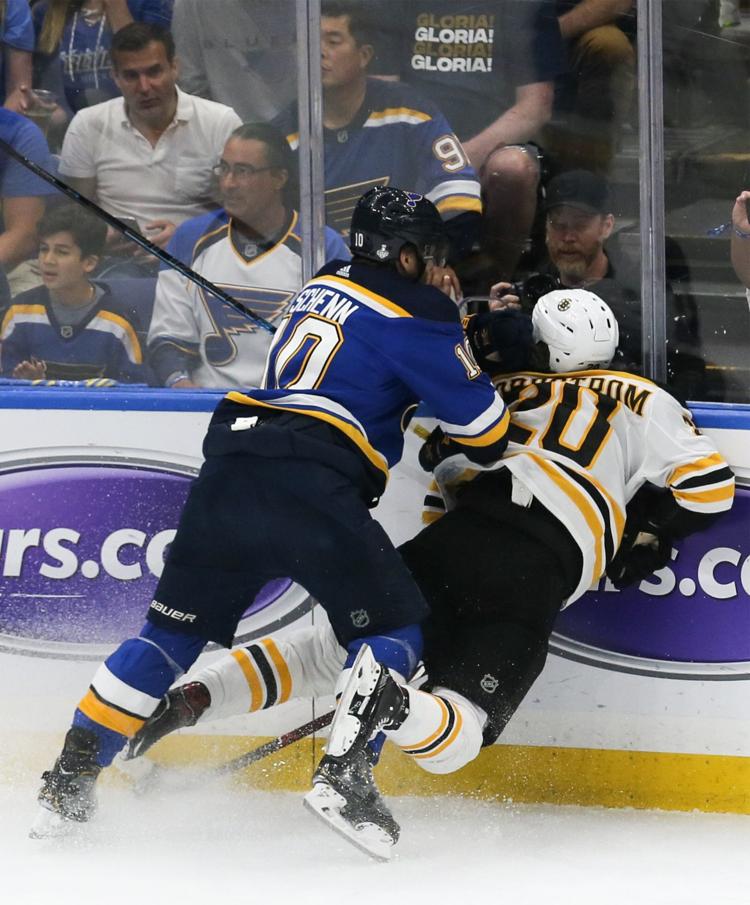 Blues fight for the cup in Game 6 of the Stanley Cup Finals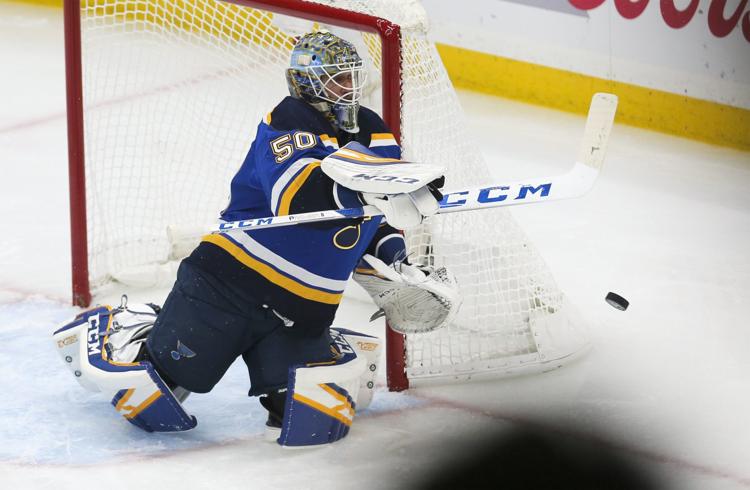 Blues fight for the cup in Game 6 of the Stanley Cup Finals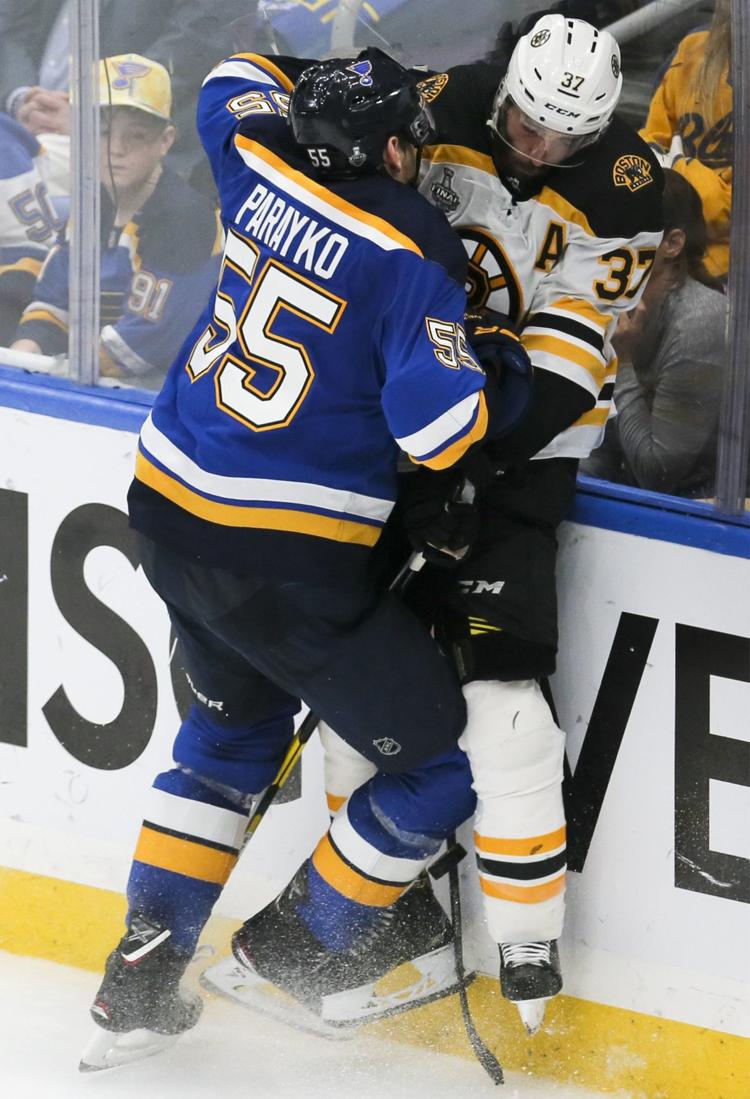 Blues fight for the cup in Game 6 of the Stanley Cup Finals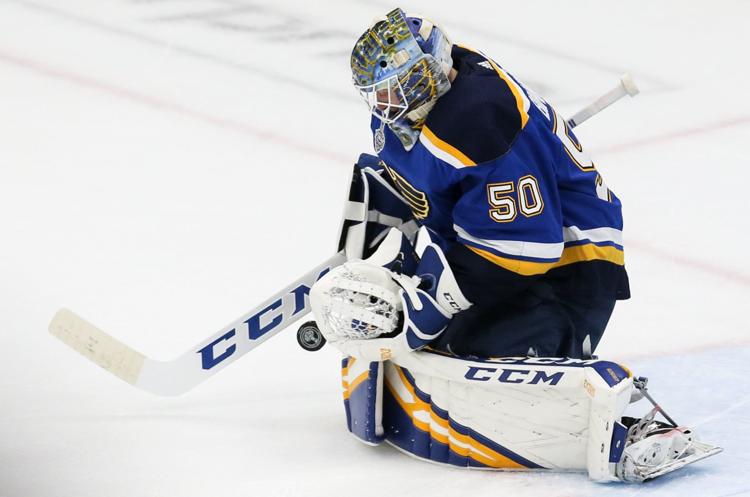 Blues fight for the cup in Game 6 of the Stanley Cup Finals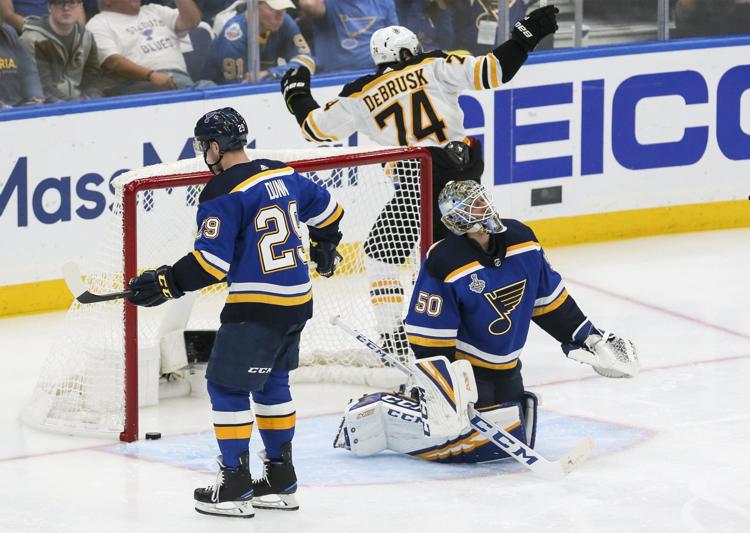 Blues fight for the cup in Game 6 of the Stanley Cup Finals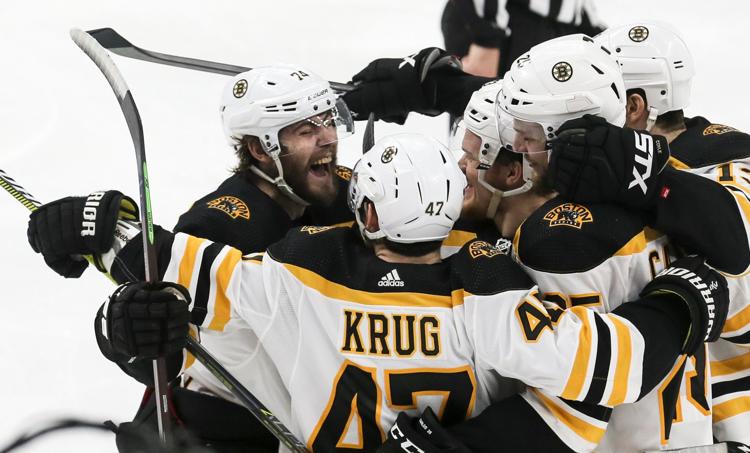 Blues skate in critical Game 6 of the Stanley Cup Final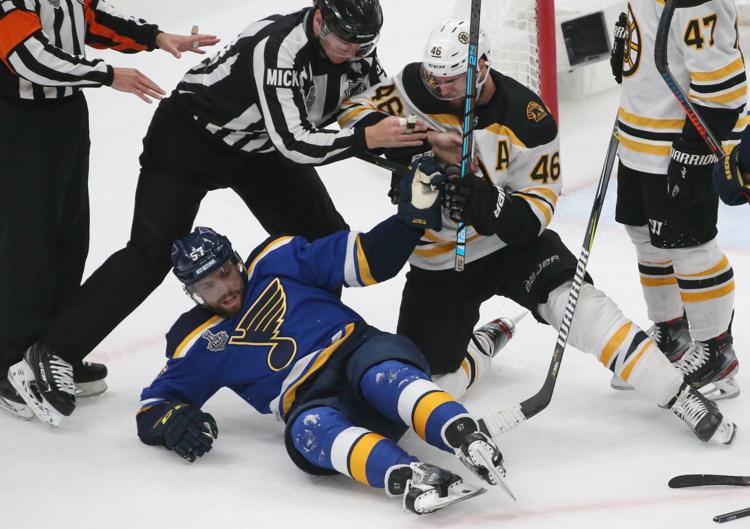 Blues skate in critical Game 6 of the Stanley Cup Final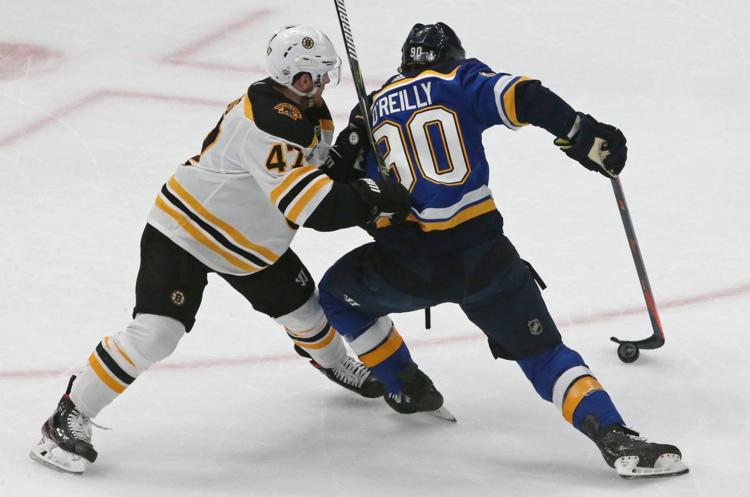 Game 6 Stanley Cup Final
Game 6 Stanley Cup Final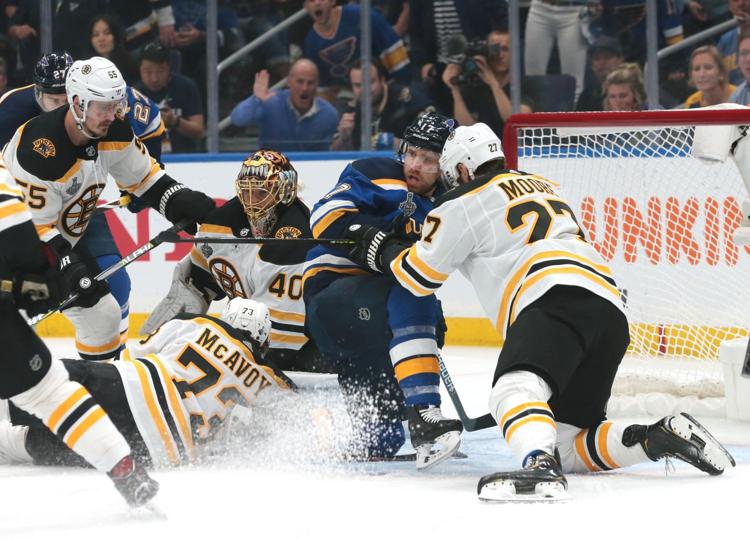 Game 6 Stanley Cup Final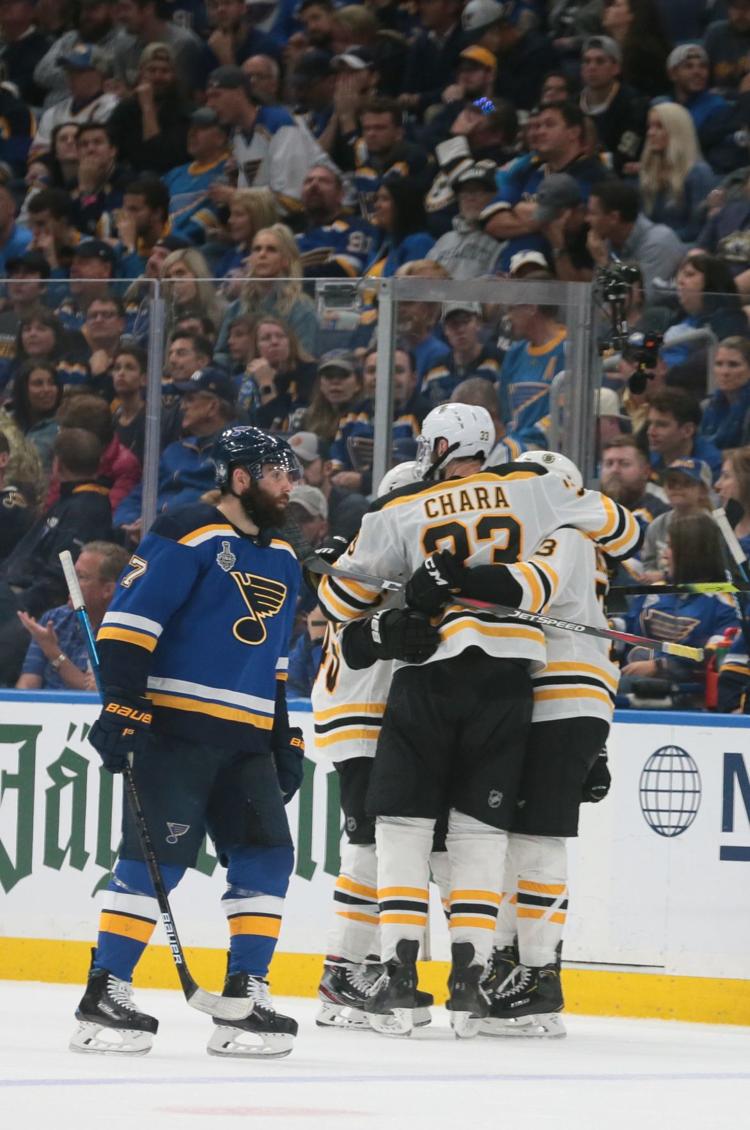 Blues fight for the cup in Game 6 of the Stanley Cup Finals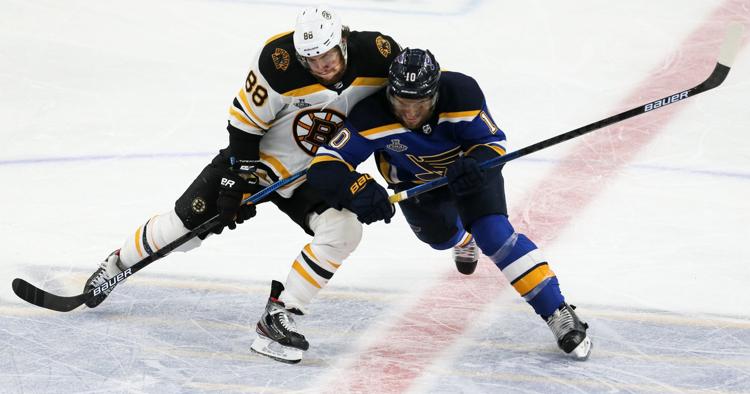 Blues fight for the cup in Game 6 of the Stanley Cup Finals
Blues fight for the cup in Game 6 of the Stanley Cup Finals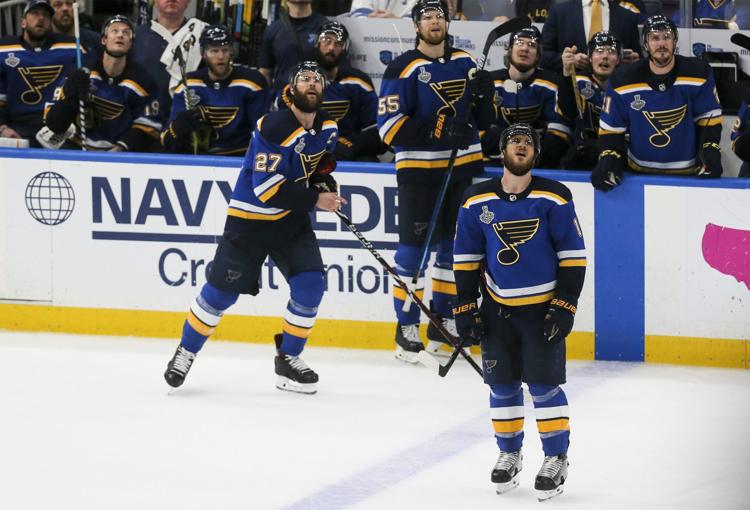 Blues fight for the cup in Game 6 of the Stanley Cup Finals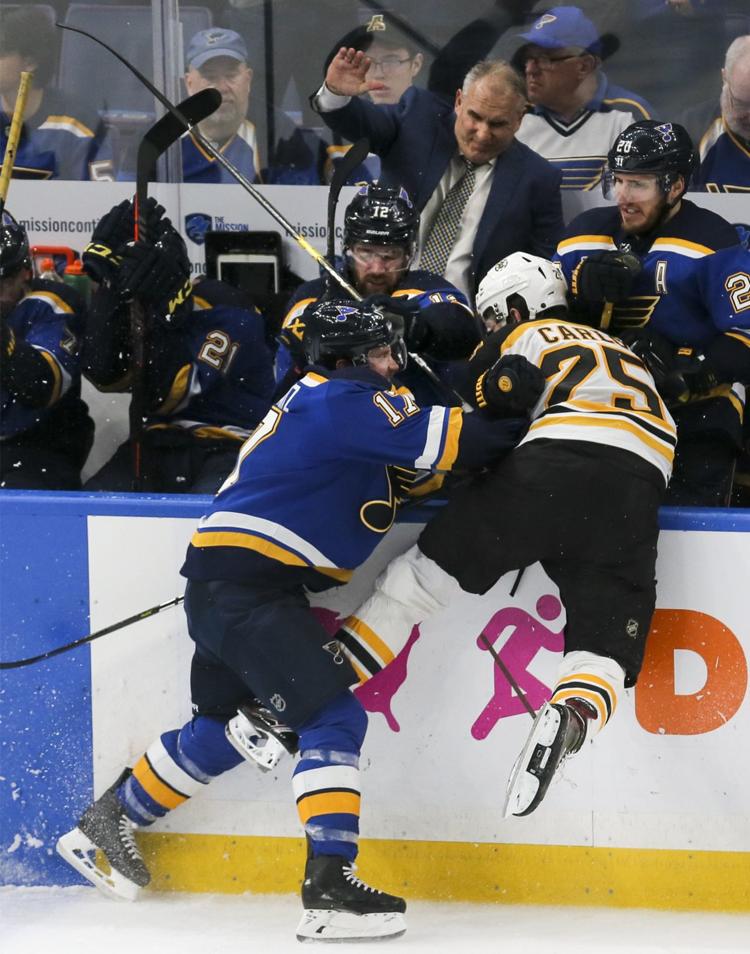 Blues fight for the cup in Game 6 of the Stanley Cup Finals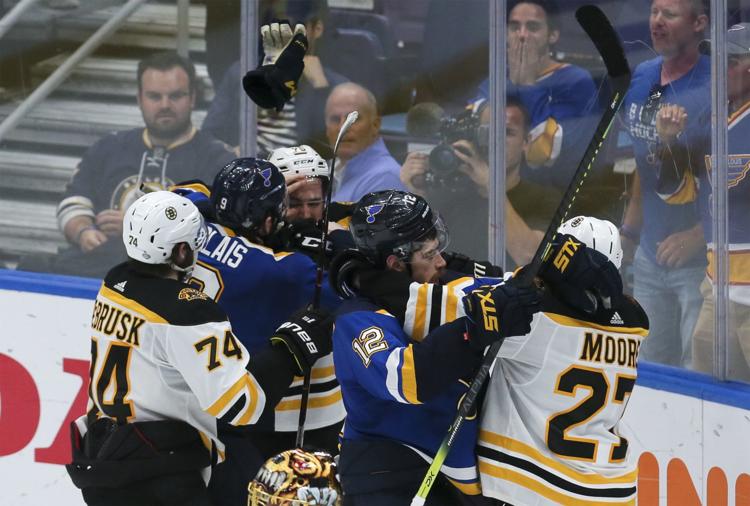 Blues fight for the cup in Game 6 of the Stanley Cup Finals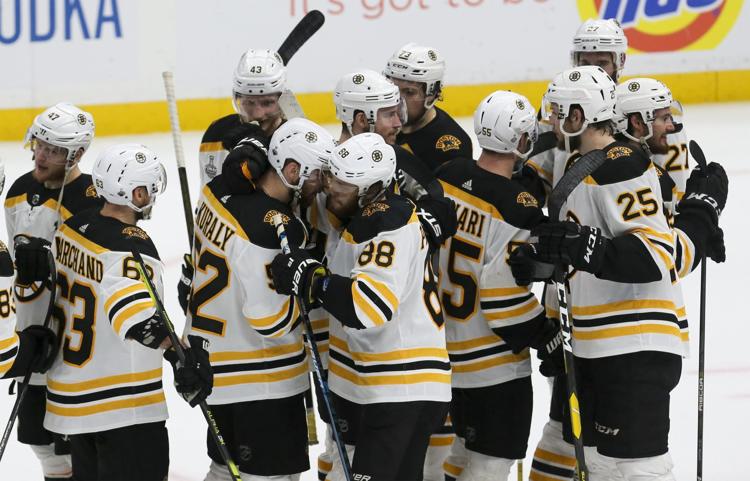 Blues fight for the cup in Game 6 of the Stanley Cup Finals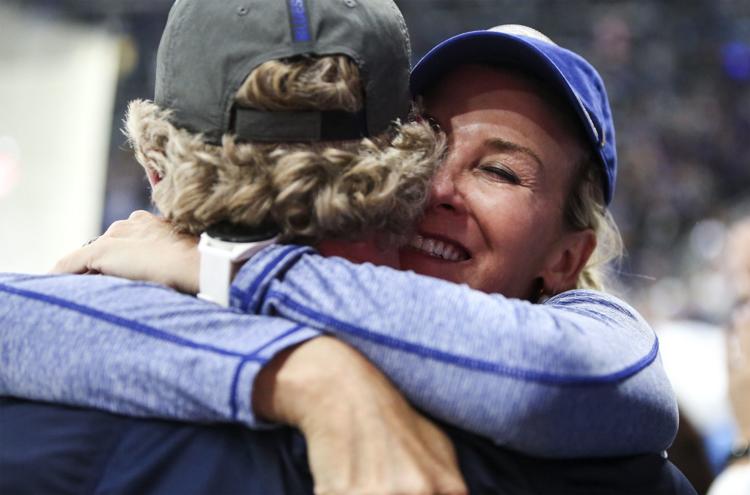 Blues fight for the cup in Game 6 of the Stanley Cup Finals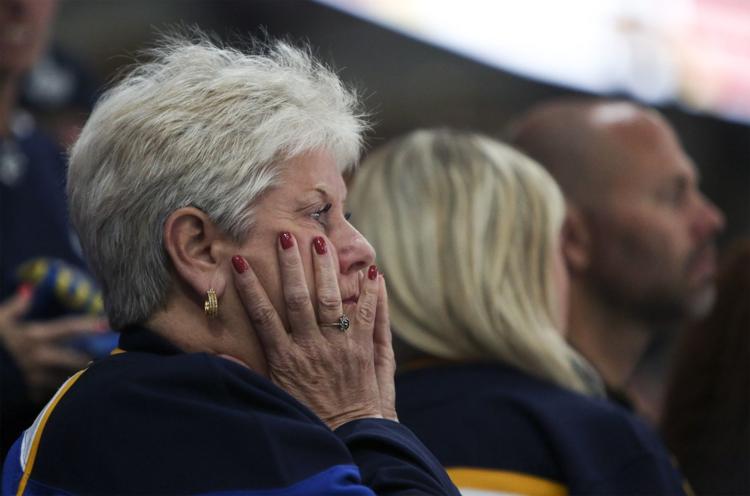 Blues skate in critical Game 6 of the Stanley Cup Final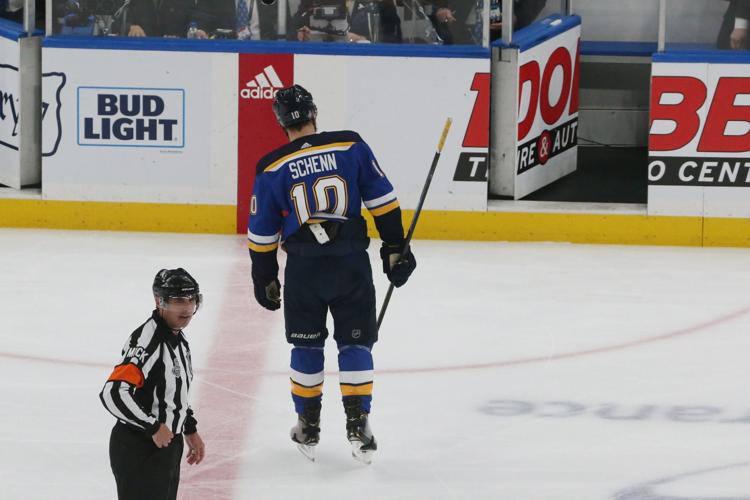 Game 6 Stanley Cup Final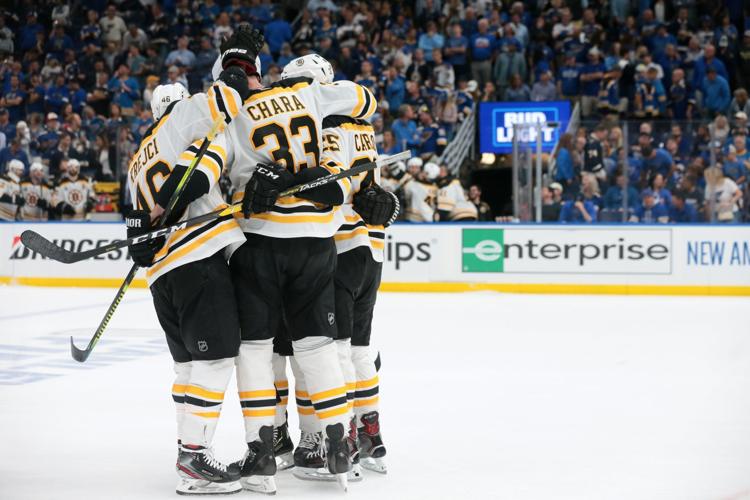 Game 6 Stanley Cup Final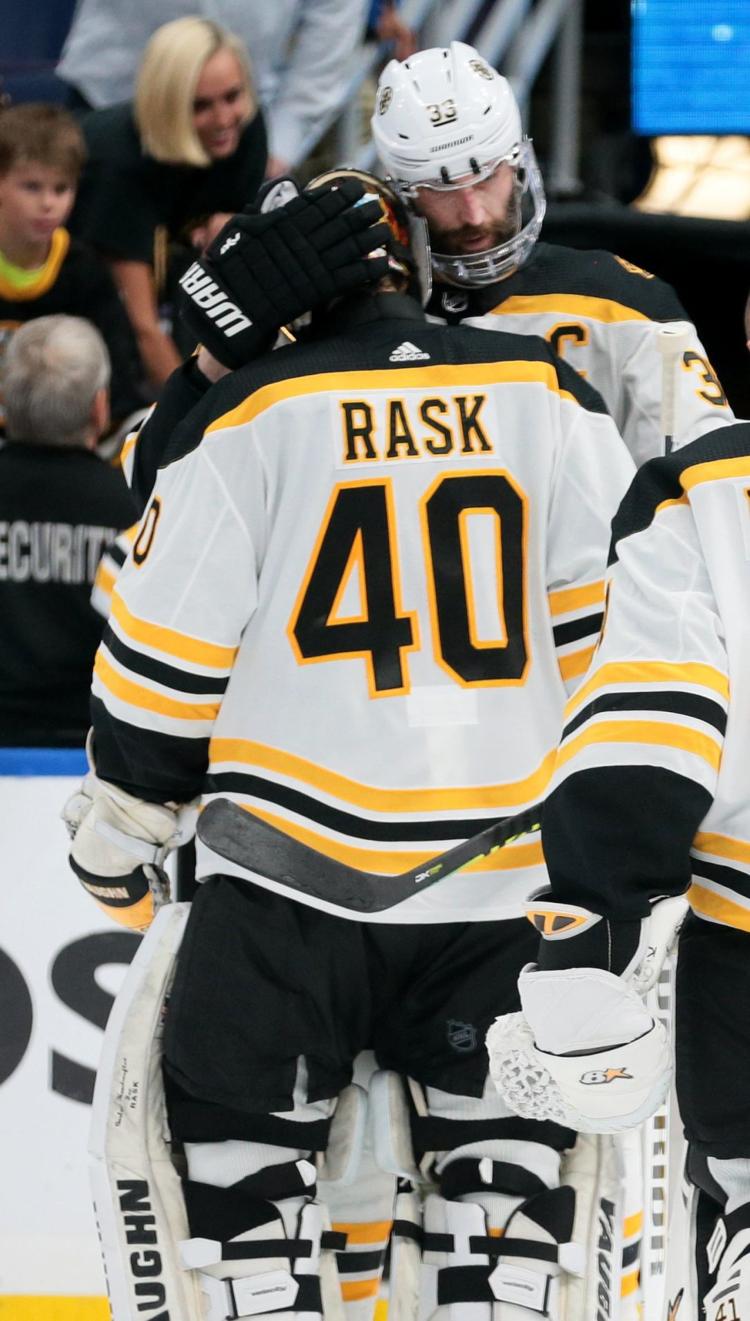 Game 6 Stanley Cup Final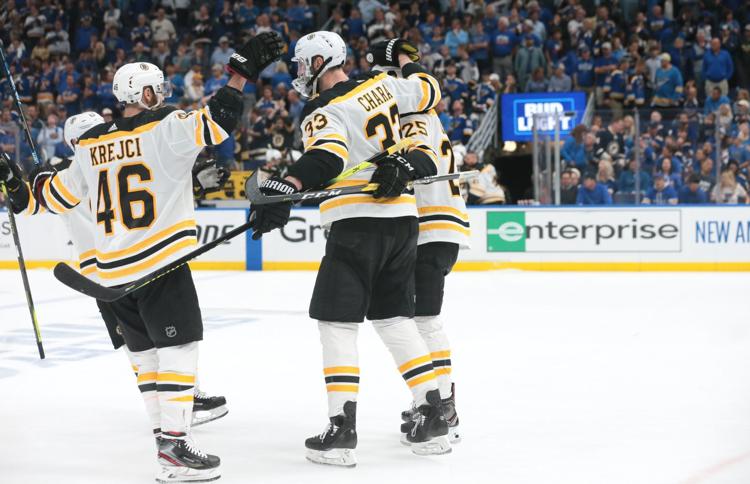 Game 6 Stanley Cup Final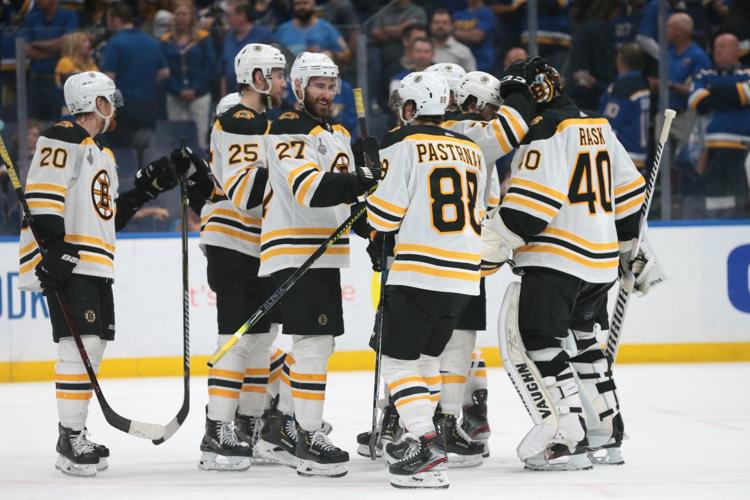 Blues skate in critical Game 6 of the Stanley Cup Final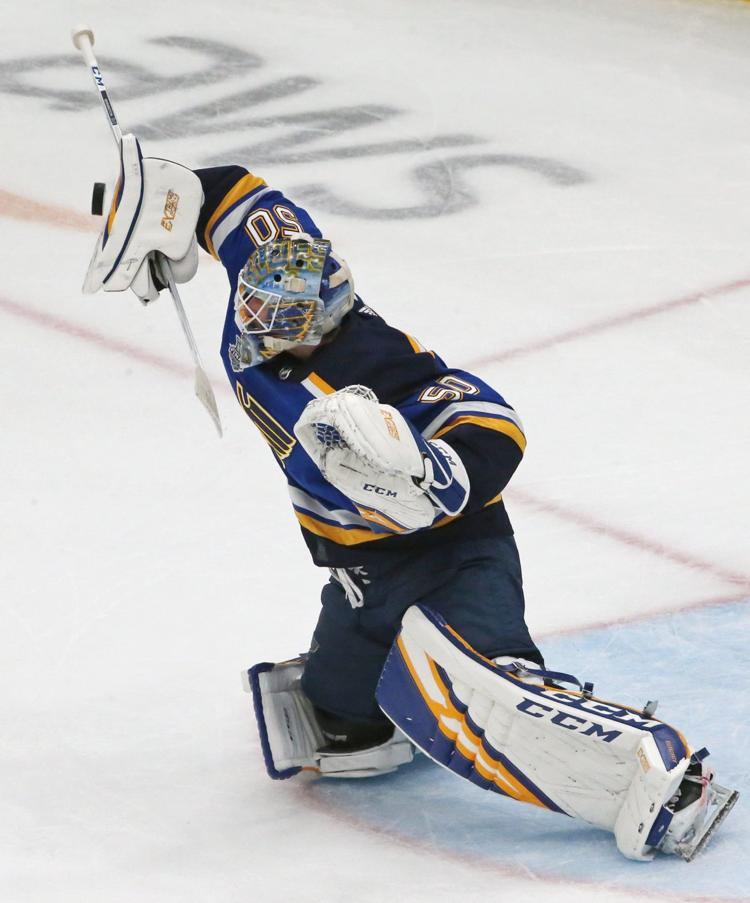 Blues skate in critical Game 6 of the Stanley Cup Final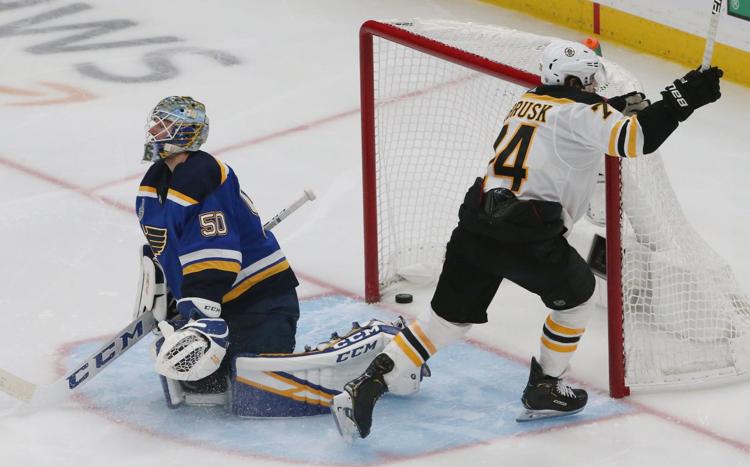 Blues skate in critical Game 6 of the Stanley Cup Final
Game 6 Stanley Cup Final
Game 6 Stanley Cup Final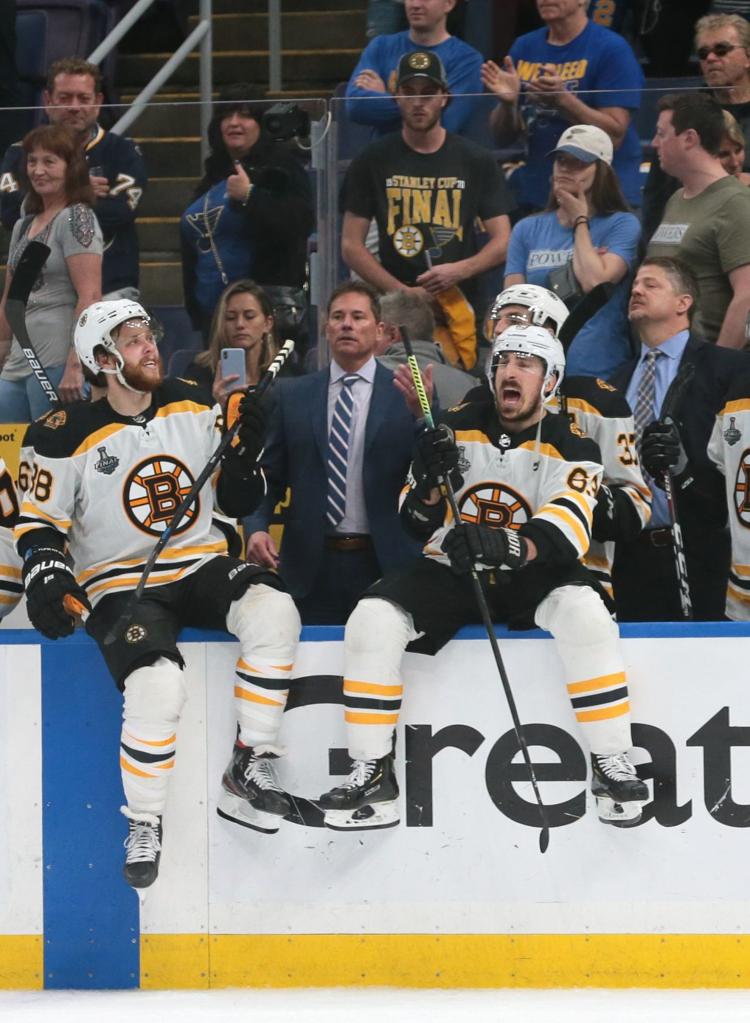 Game 6 Stanley Cup Final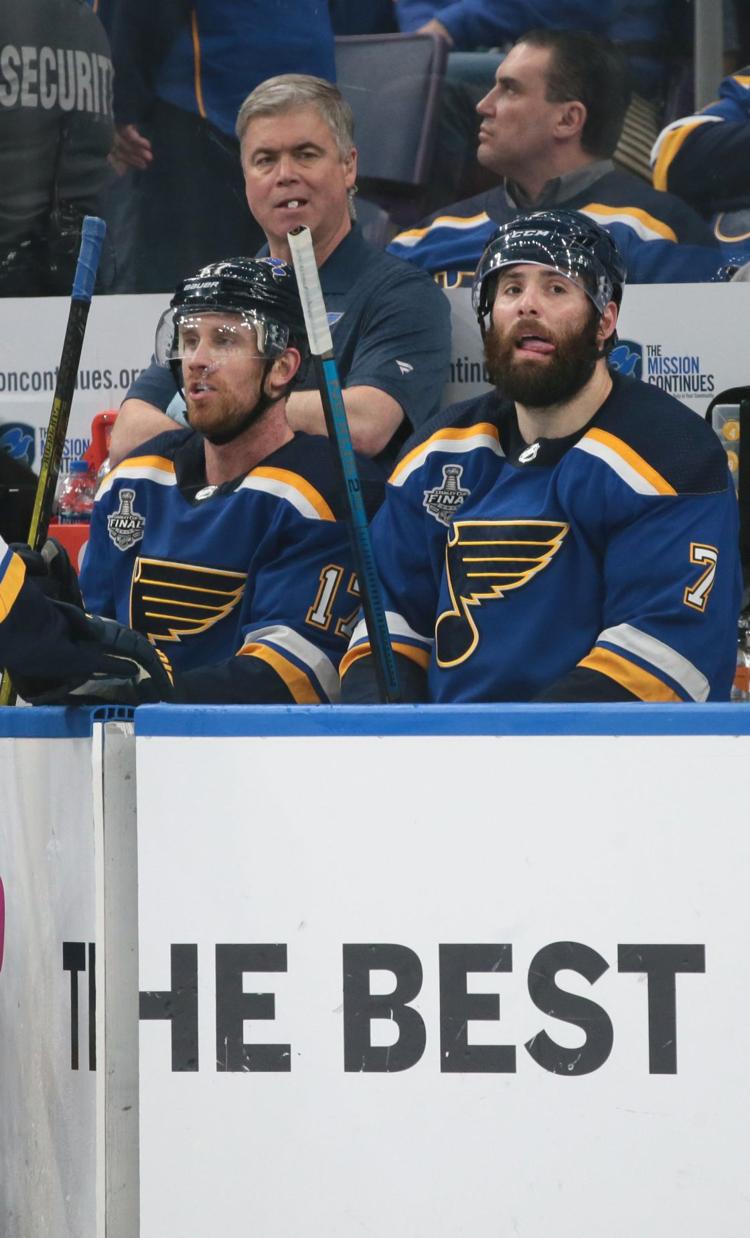 Game 6 Stanley Cup Final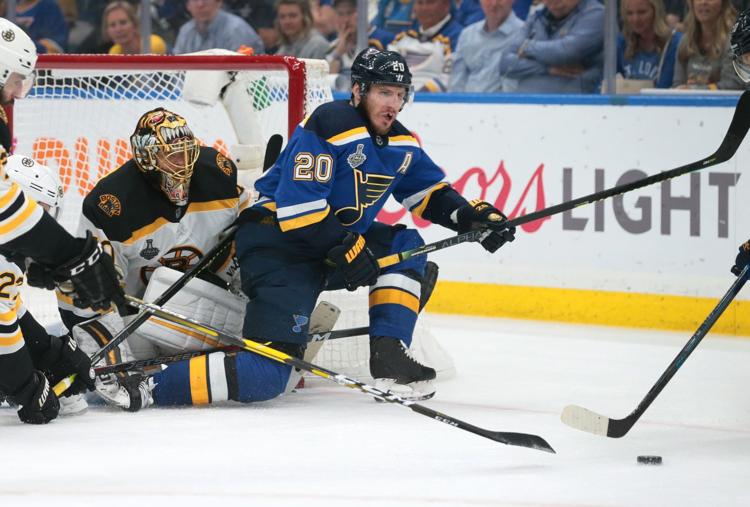 Game 6 Stanley Cup Final
Game 6 Stanley Cup Final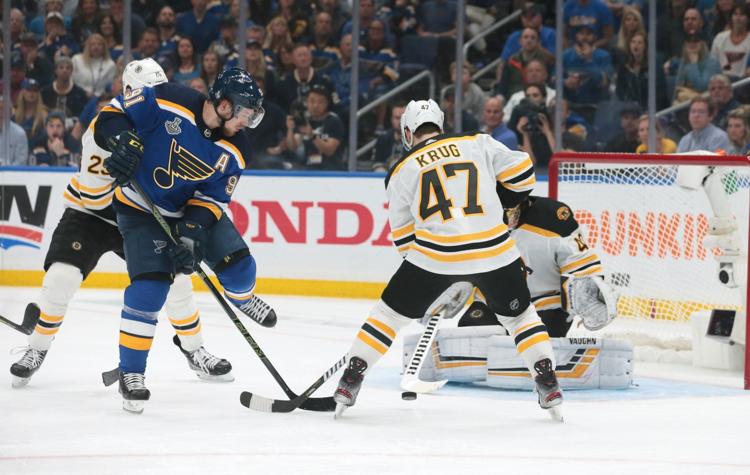 Game 6 Stanley Cup Final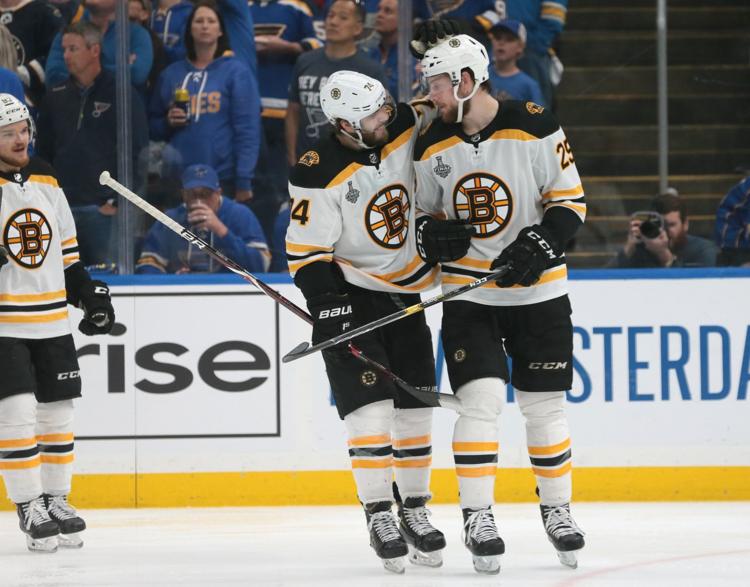 Game 6 Stanley Cup Final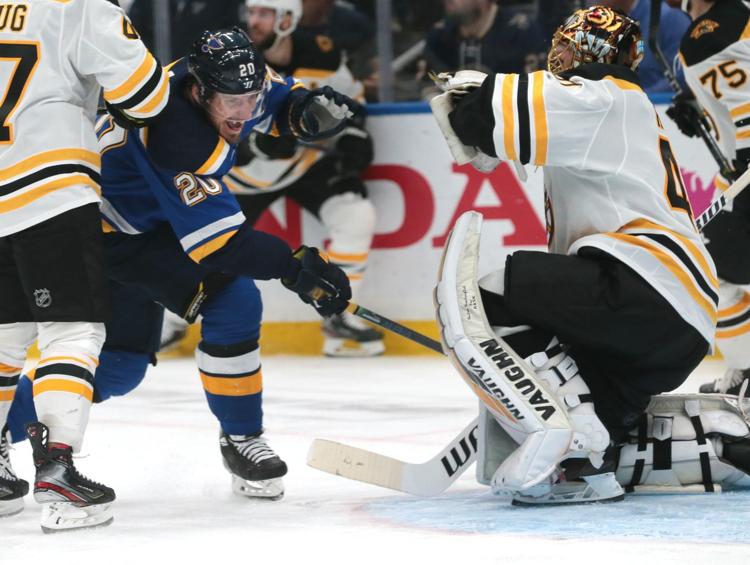 Game 6 Stanley Cup Final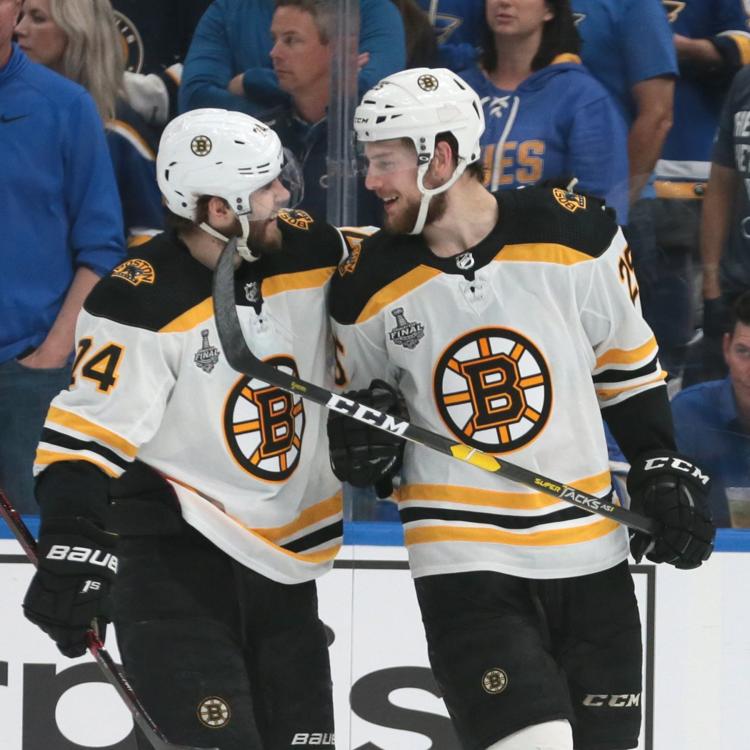 Game 6 Stanley Cup Final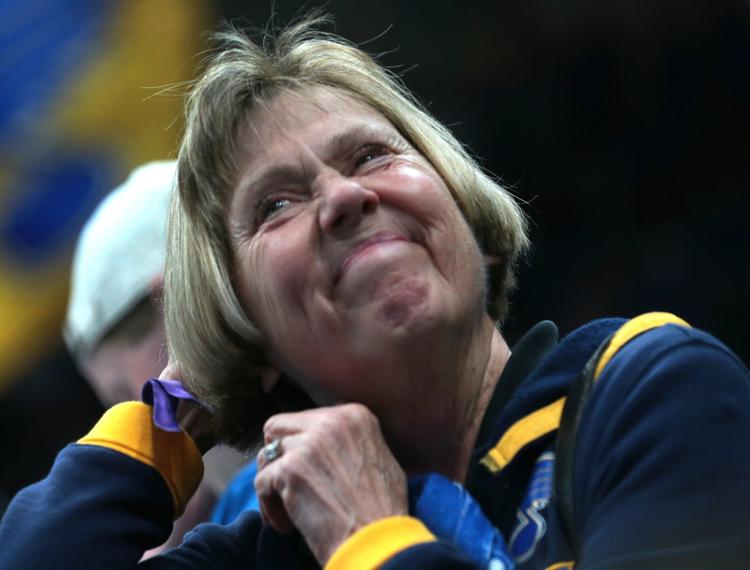 Blues fight for the cup in Game 6 of the Stanley Cup Finals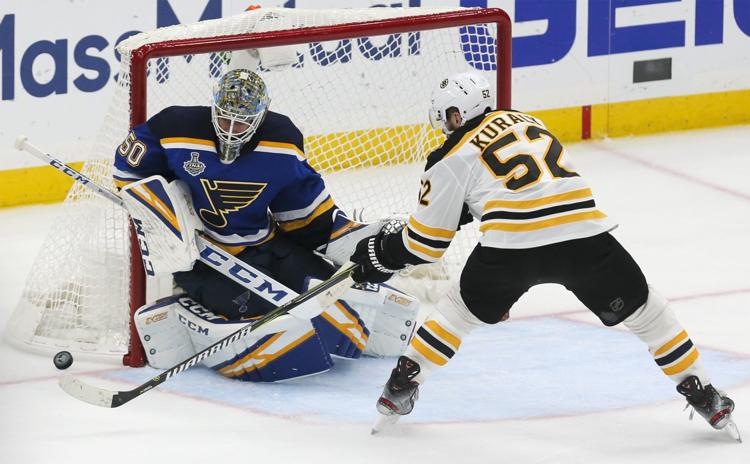 Blues fight for the cup in Game 6 of the Stanley Cup Finals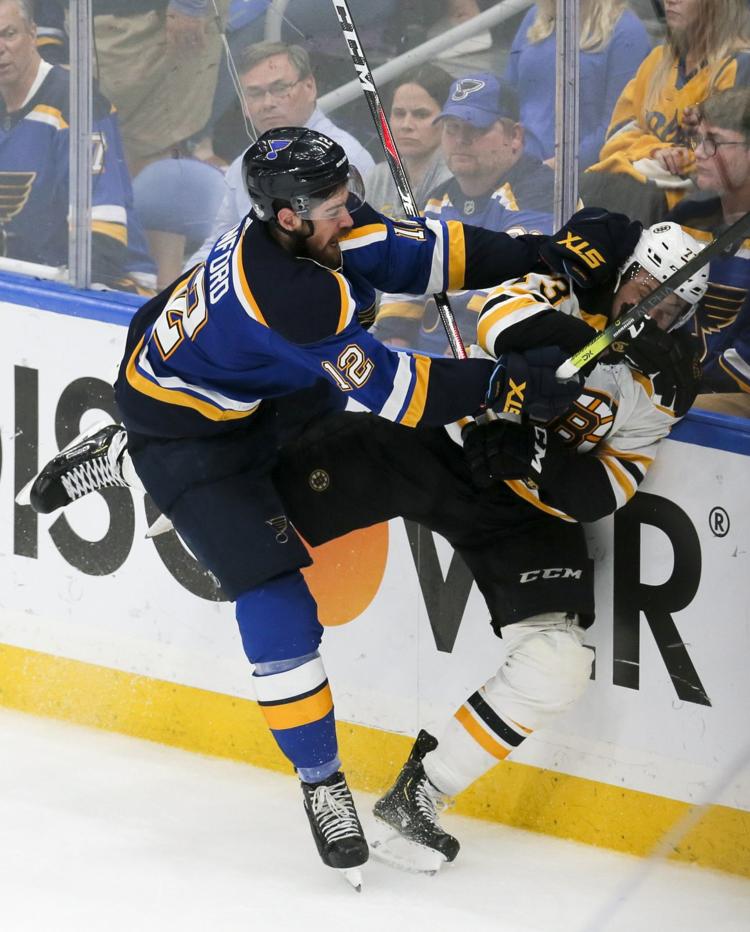 Blues fight for the cup in Game 6 of the Stanley Cup Finals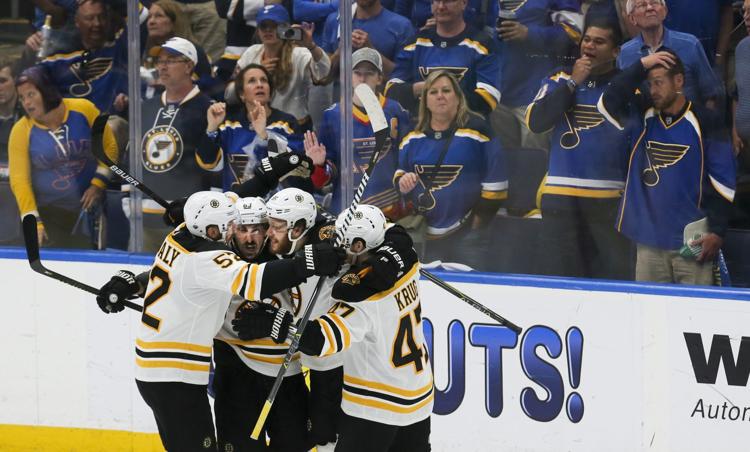 Blues fight for the cup in Game 6 of the Stanley Cup Finals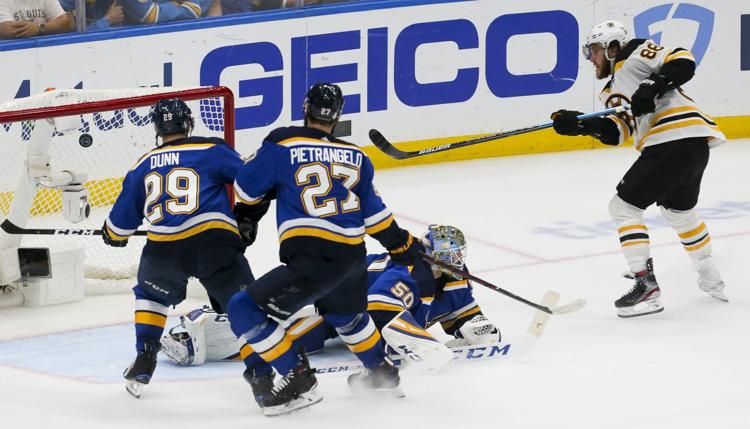 Blues skate in critical Game 6 of the Stanley Cup Final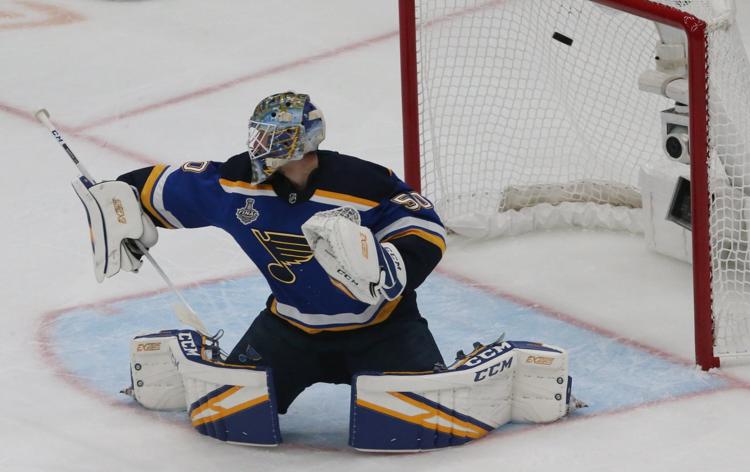 Blues skate in critical Game 6 of the Stanley Cup Final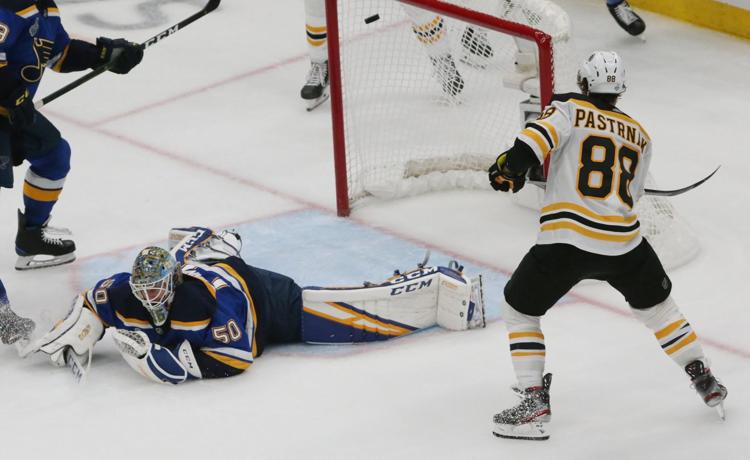 Blues skate in critical Game 6 of the Stanley Cup Final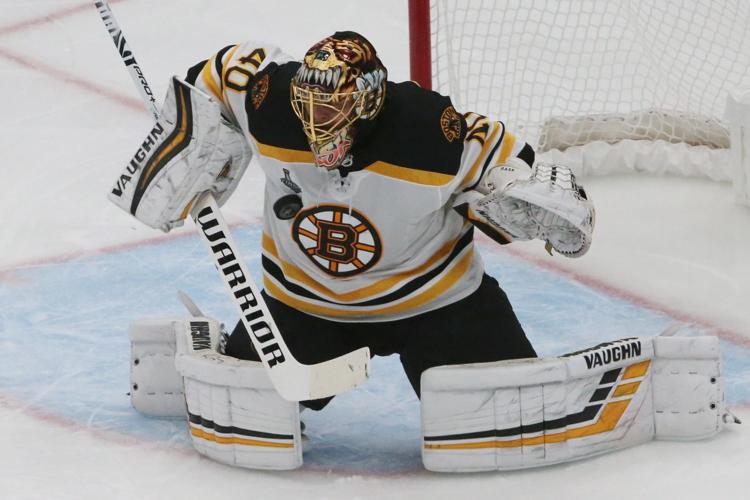 Blues skate in critical Game 6 of the Stanley Cup Final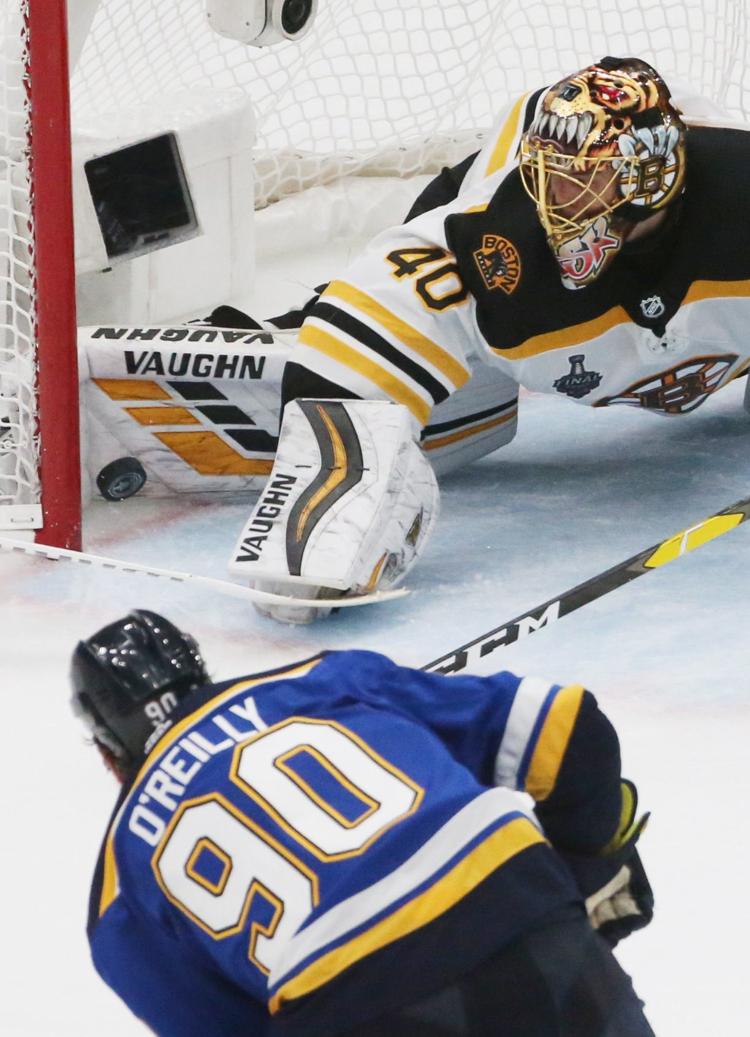 Blues skate in critical Game 6 of the Stanley Cup Final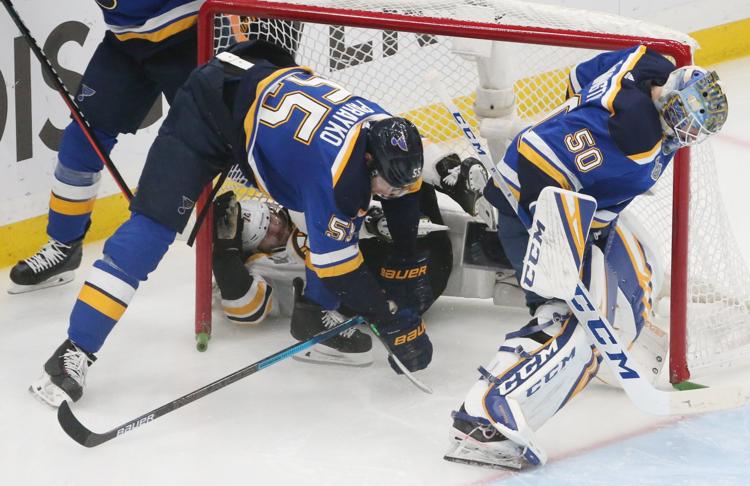 Blues skate in critical Game 6 of the Stanley Cup Final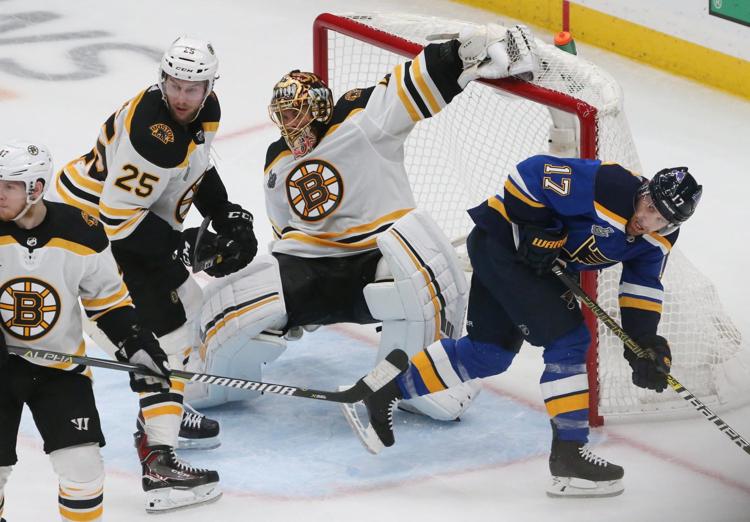 Blues skate in critical Game 6 of the Stanley Cup Final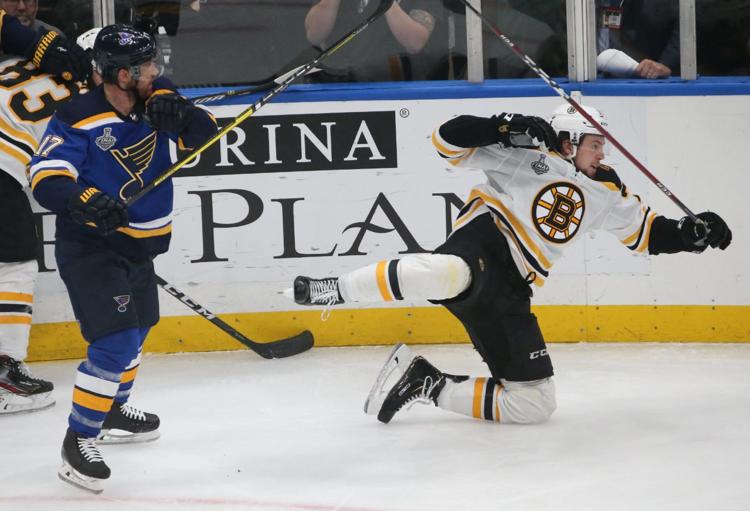 Blues skate in critical Game 6 of the Stanley Cup Final
Blues skate in critical Game 6 of the Stanley Cup Final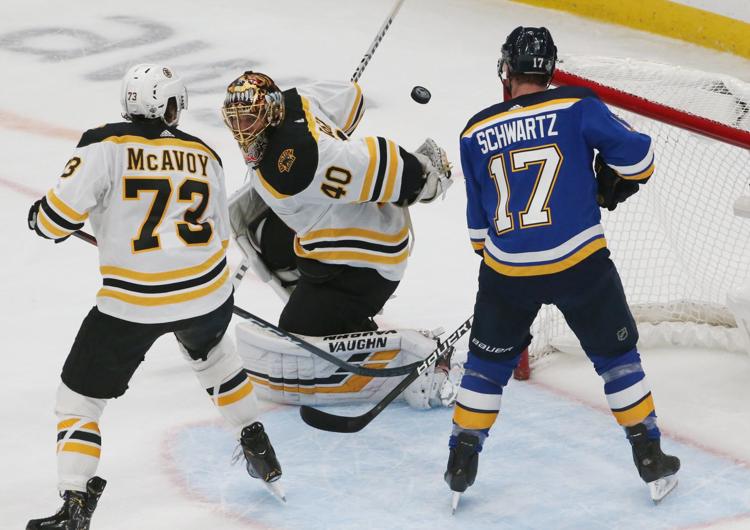 Blues skate in critical Game 6 of the Stanley Cup Final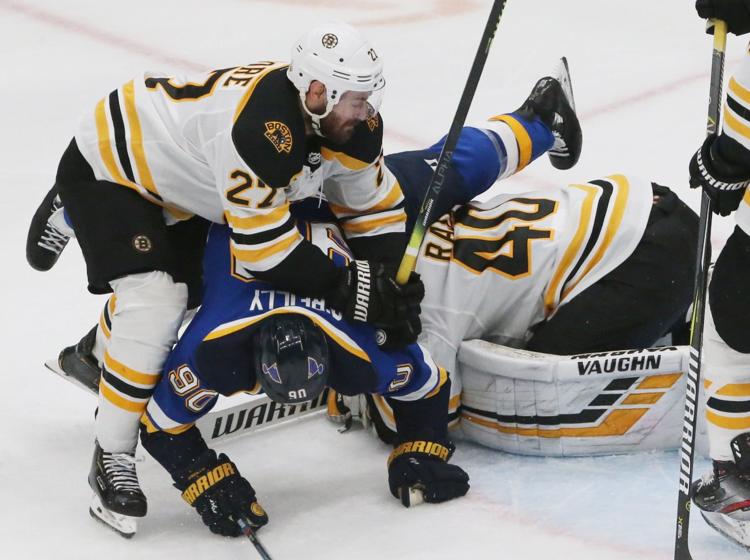 Game 6 Stanley Cup Final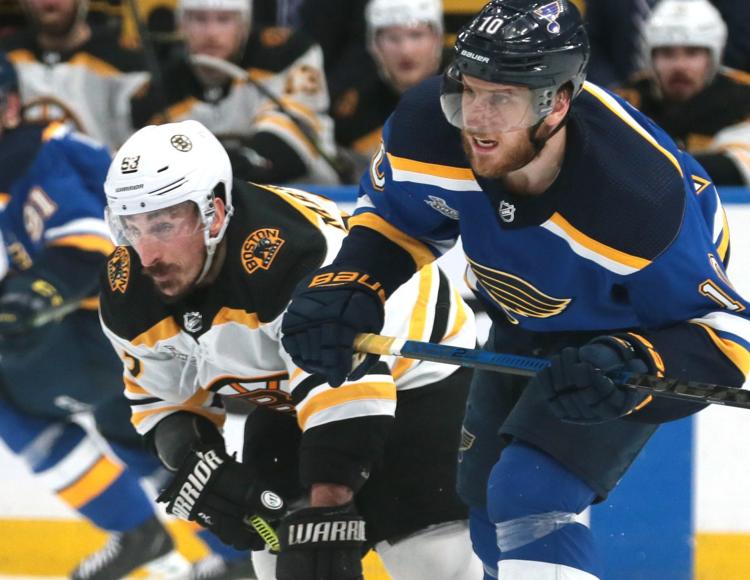 Game 6 Stanley Cup Final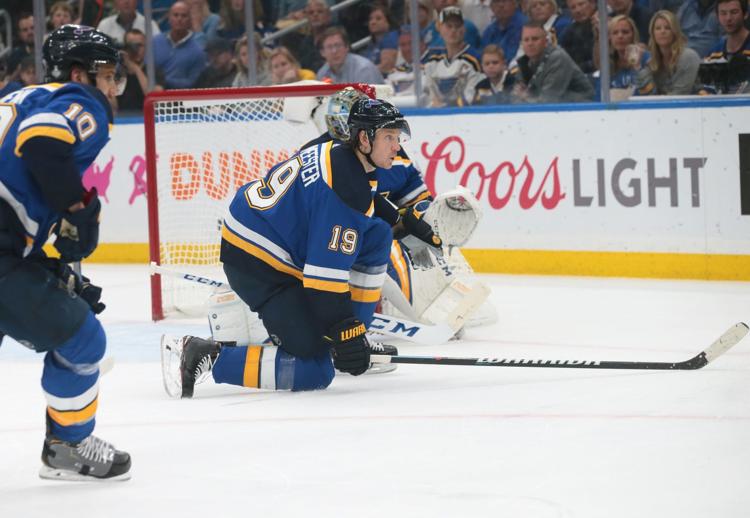 Game 6 Stanley Cup Final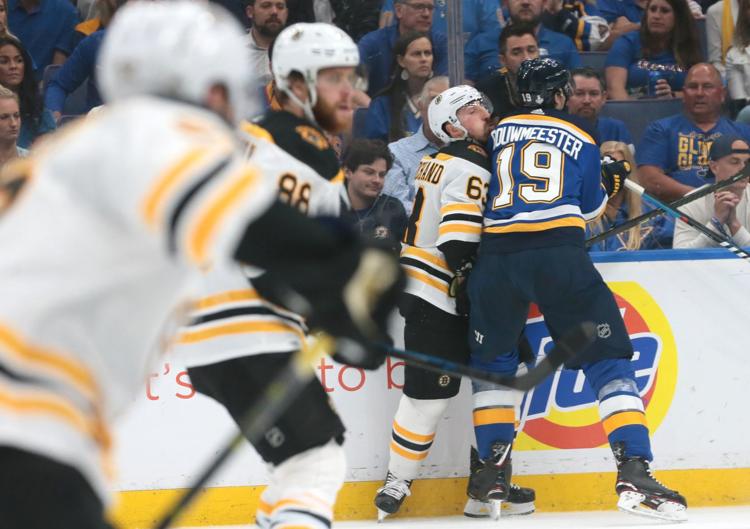 Game 6 Stanley Cup Final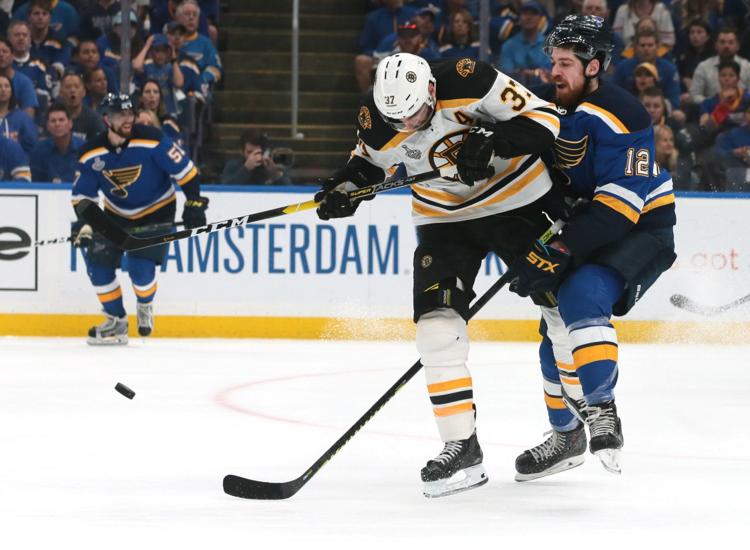 Game 6 Stanley Cup Final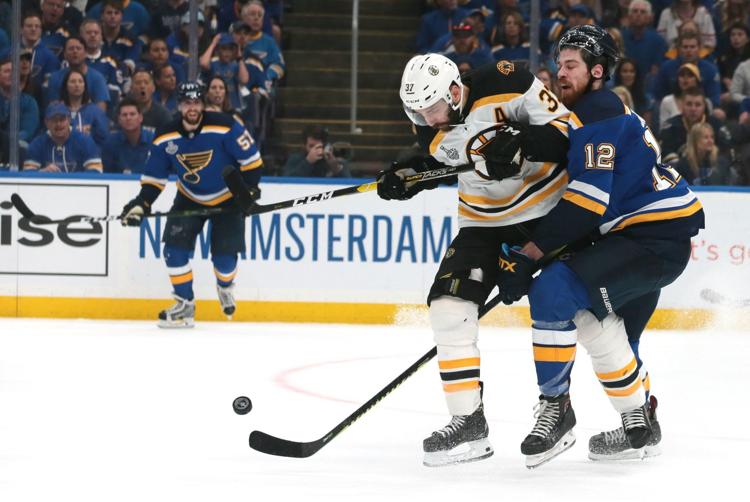 Game 6 Stanley Cup Final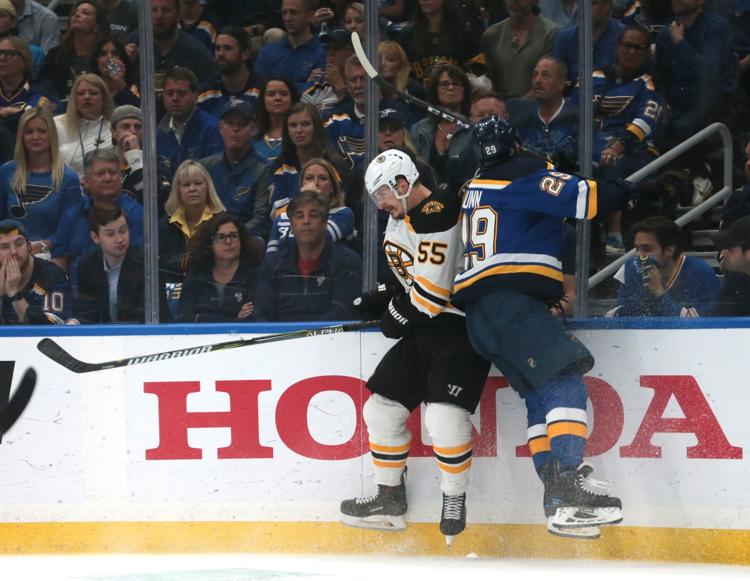 Game 6 Stanley Cup Final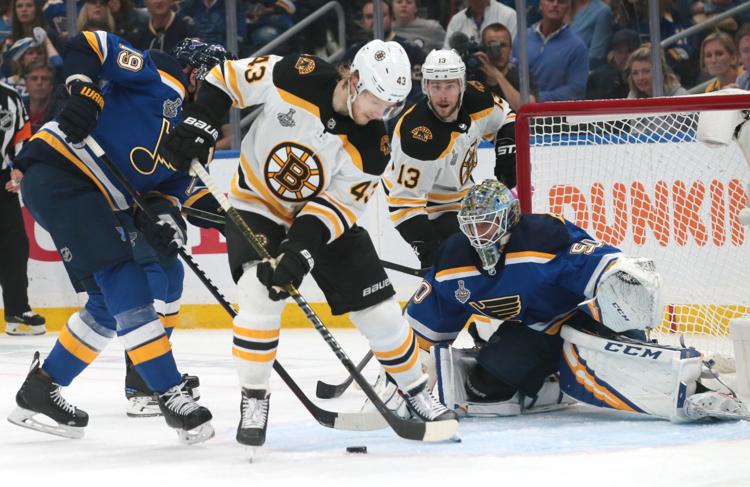 Game 6 Stanley Cup Final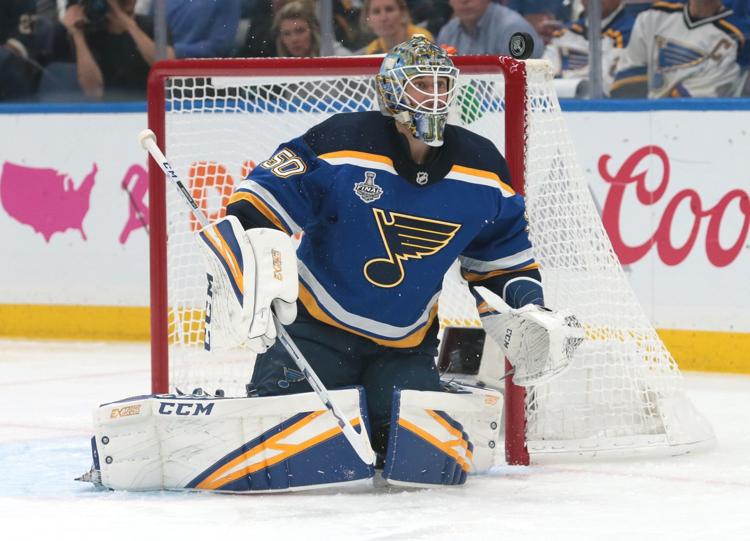 Blues fight for the cup in Game 6 of the Stanley Cup Final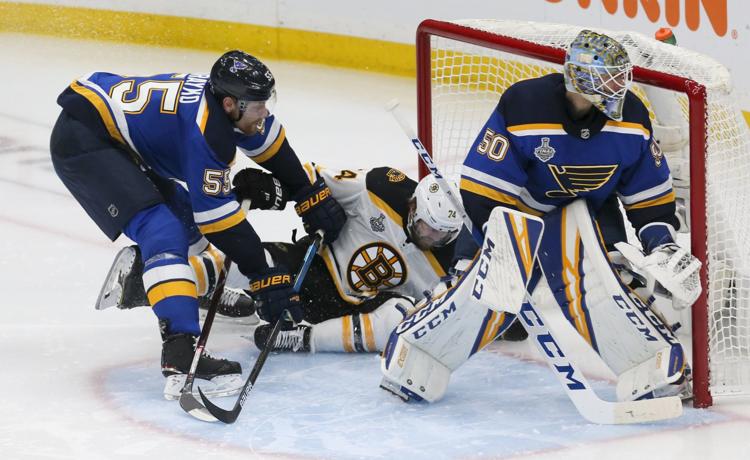 Blues fight for the cup in Game 6 of the Stanley Cup Final
Blues fight for the cup in Game 6 of the Stanley Cup Final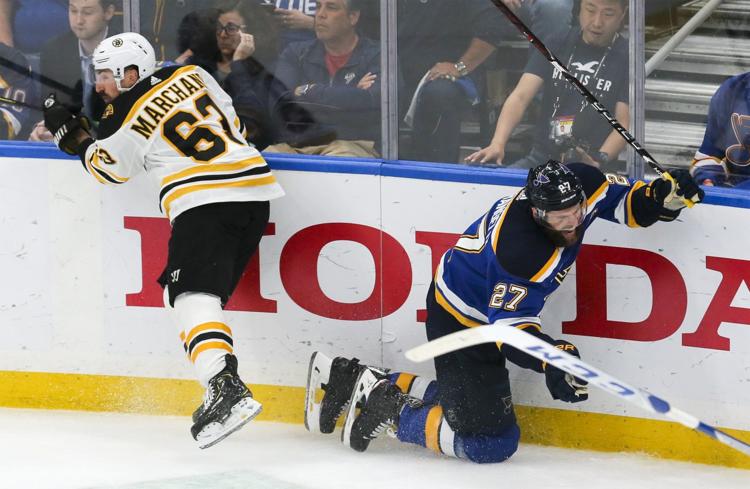 Blues fight for the cup in Game 6 of the Stanley Cup Final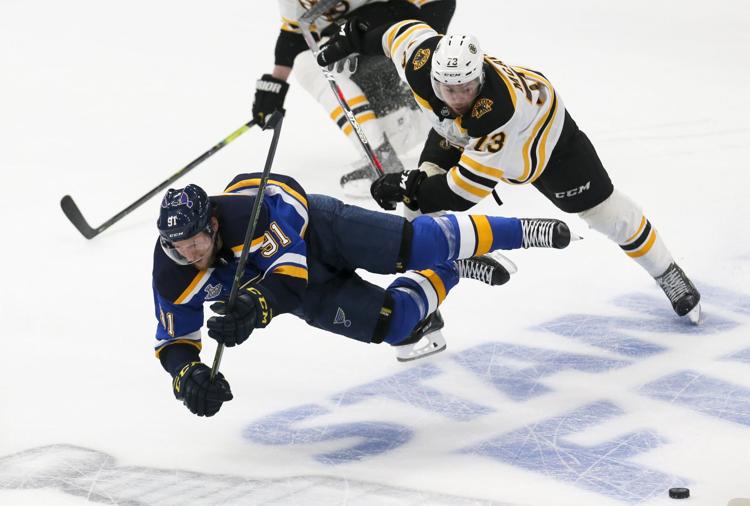 Blues fight for the cup in Game 6 of the Stanley Cup Finals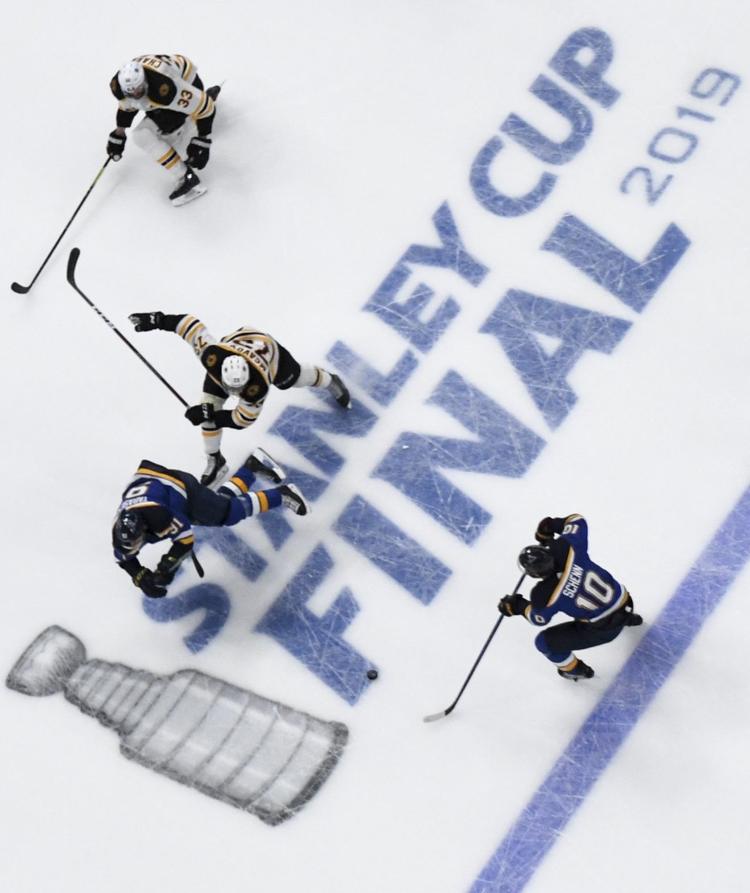 Blues skate in critical Game 6 of the Stanley Cup Final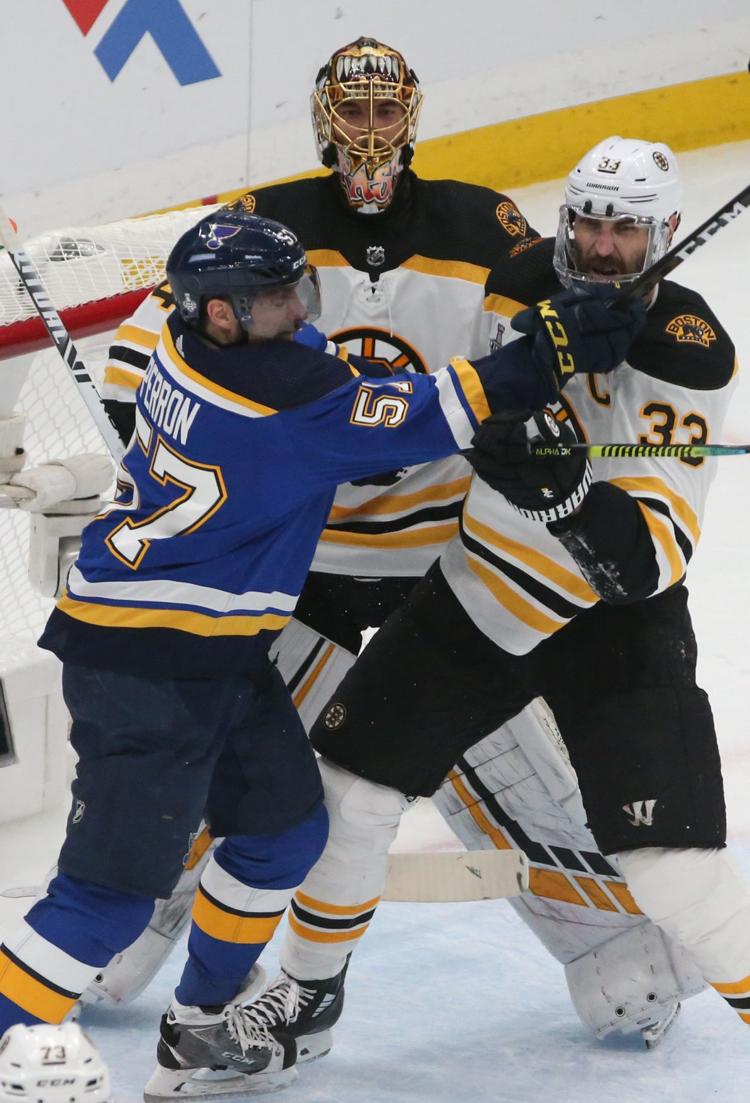 Blues skate in critical Game 6 of the Stanley Cup Final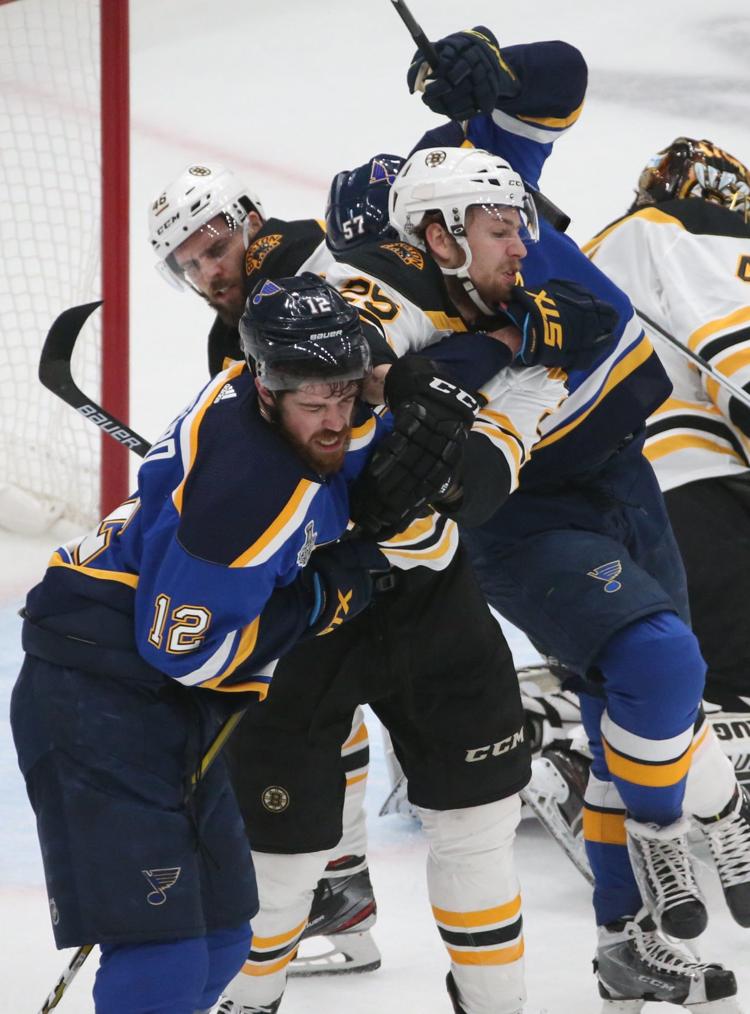 Blues skate in critical Game 6 of the Stanley Cup Final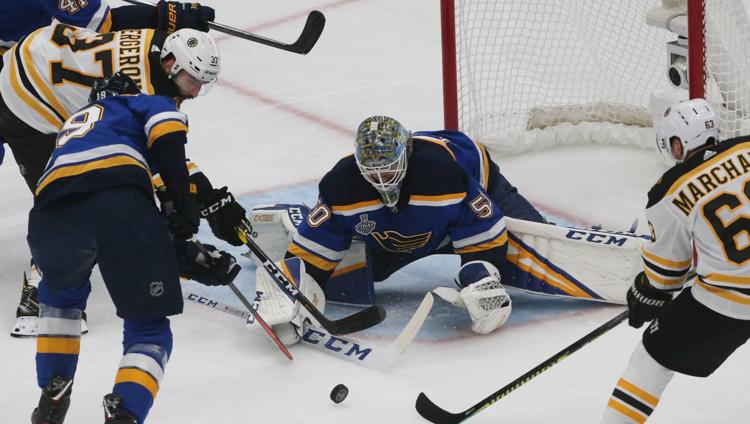 Blues skate in critical Game 6 of the Stanley Cup Final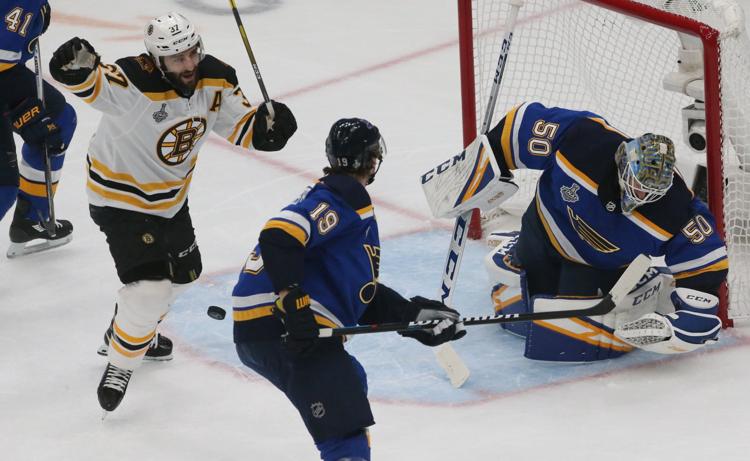 Blues skate in critical Game 6 of the Stanley Cup Final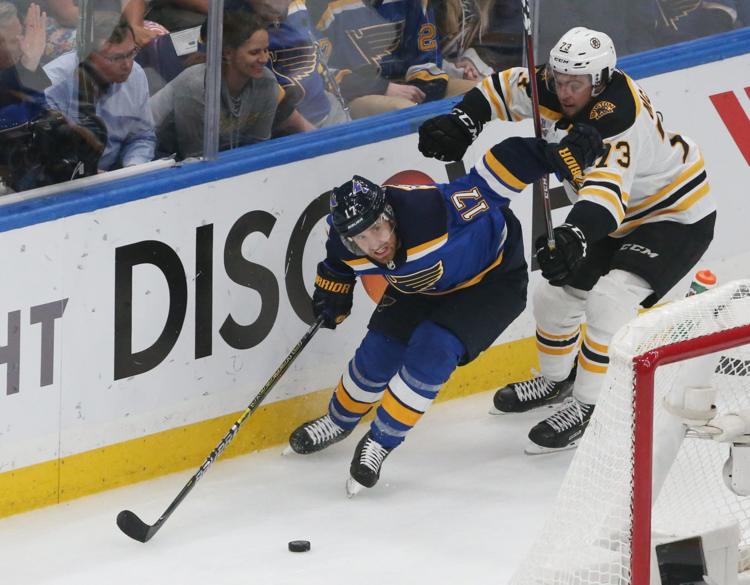 Blues skate in critical Game 6 of the Stanley Cup Final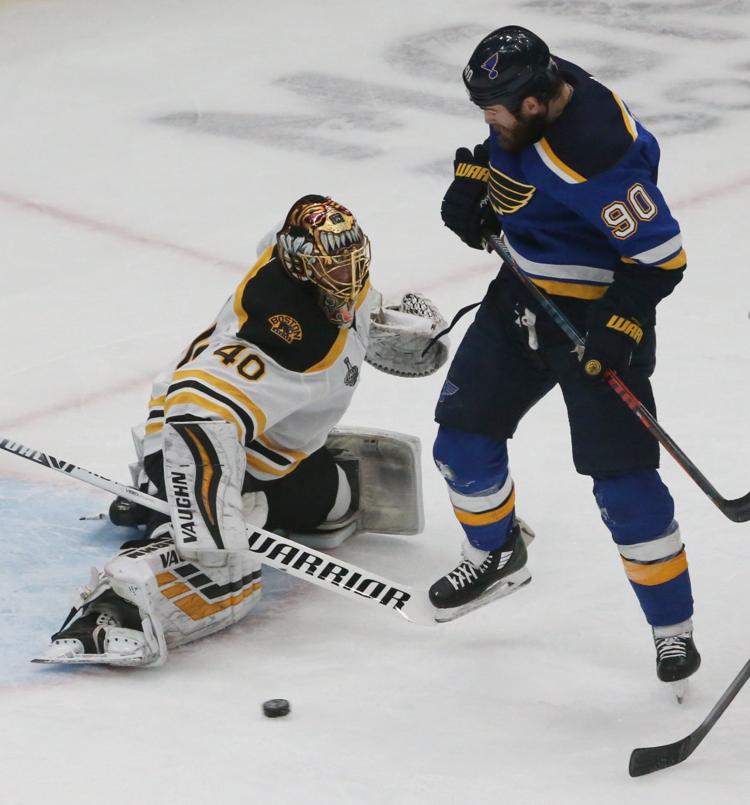 Blues skate in critical Game 6 of the Stanley Cup Final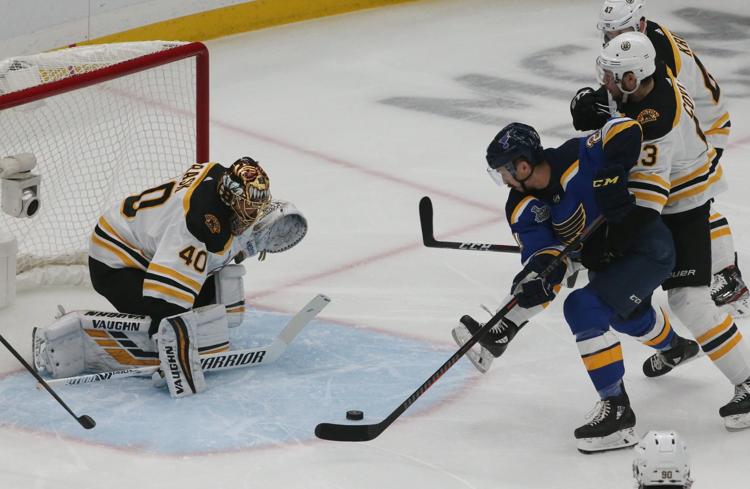 Game 6 Stanley Cup Final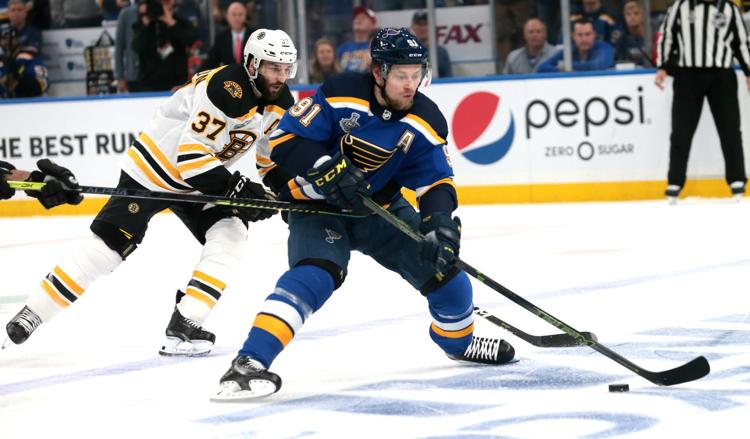 Blues fight for the cup in Game 6 of the Stanley Cup Finals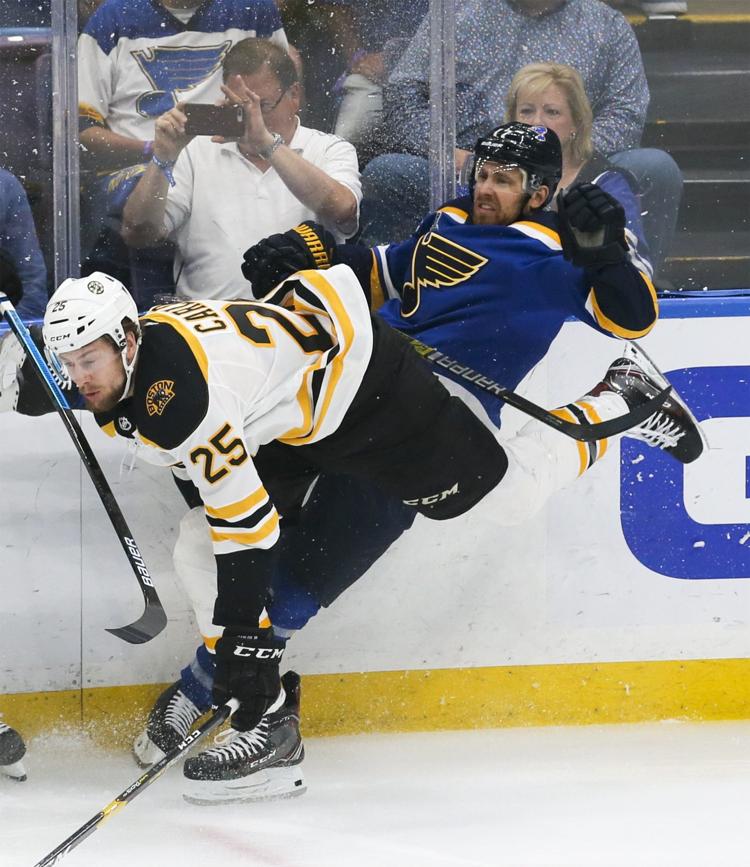 Blues fight for the cup in Game 6 of the Stanley Cup Finals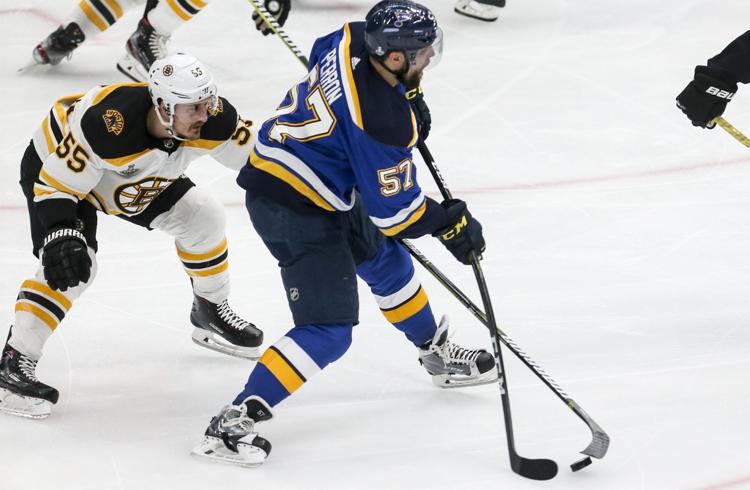 Blues fight for the cup in Game 6 of the Stanley Cup Finals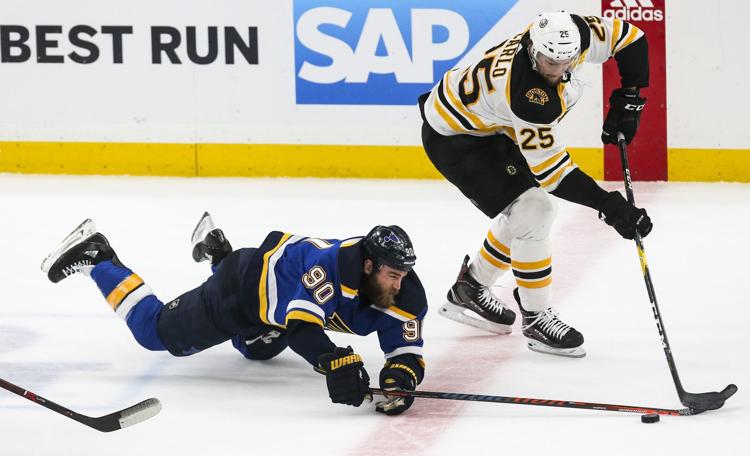 Blues fight for the cup in Game 6 of the Stanley Cup Finals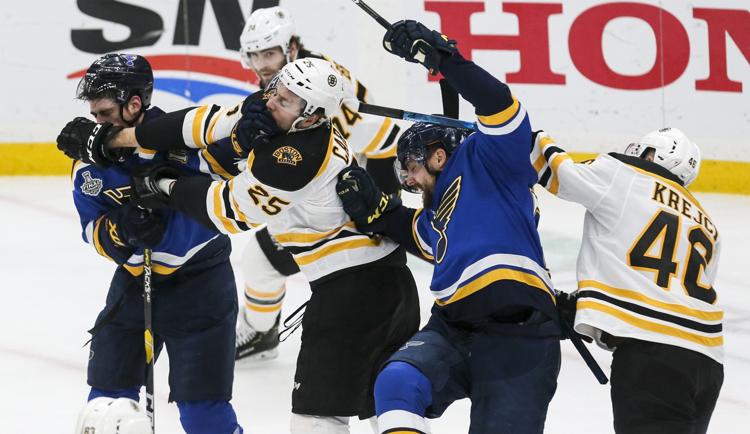 Game 6 Stanley Cup Final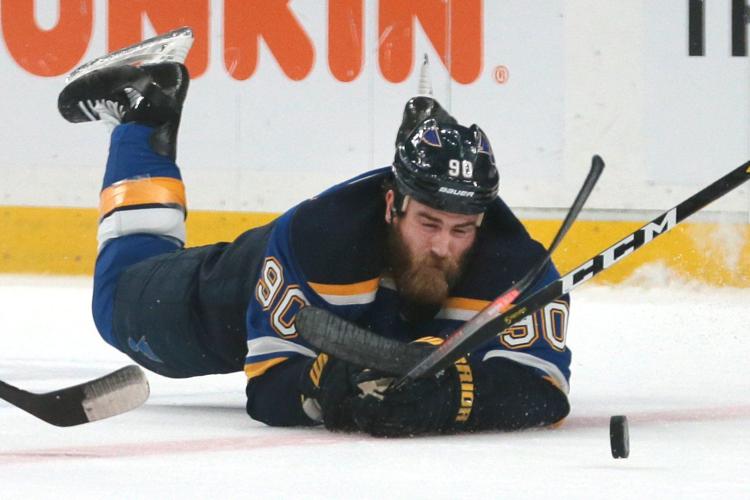 Game 6 Stanley Cup Final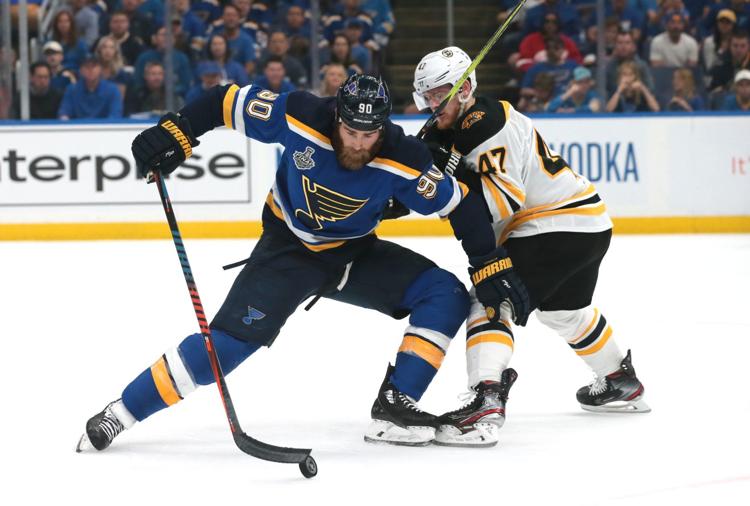 Game 6 Stanley Cup Final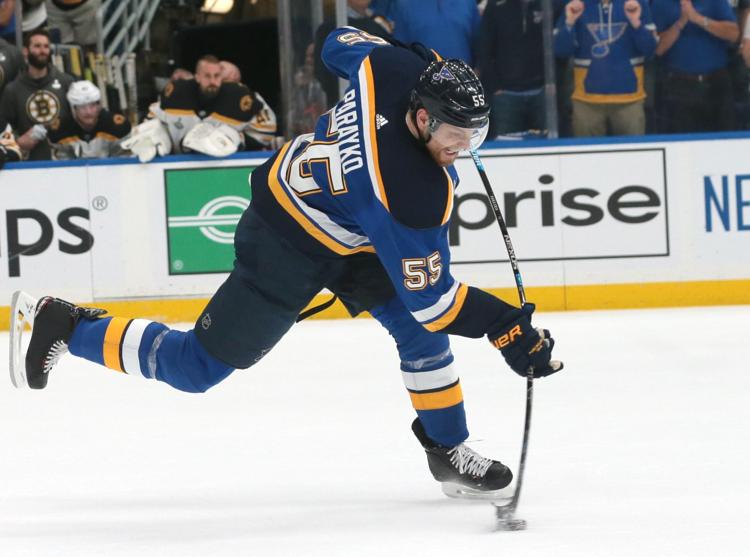 Game 6 Stanley Cup Final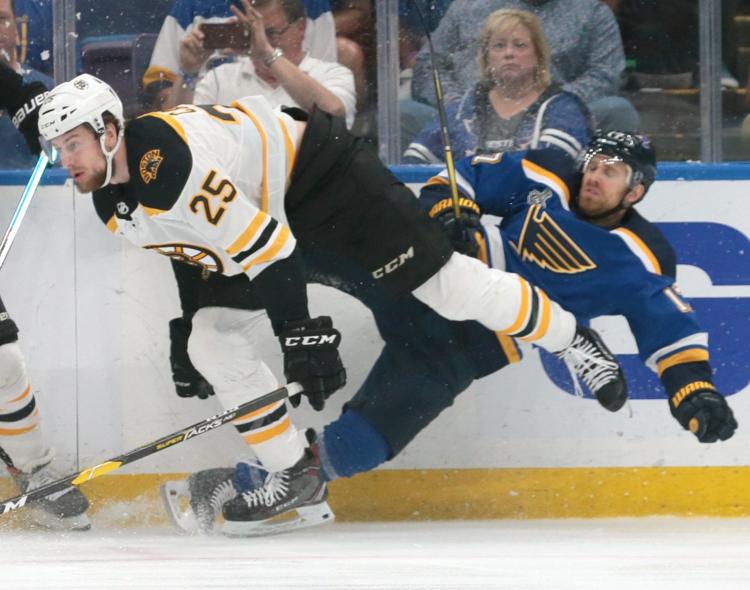 Blues fight for the cup in Game 6 of the Stanley Cup Finals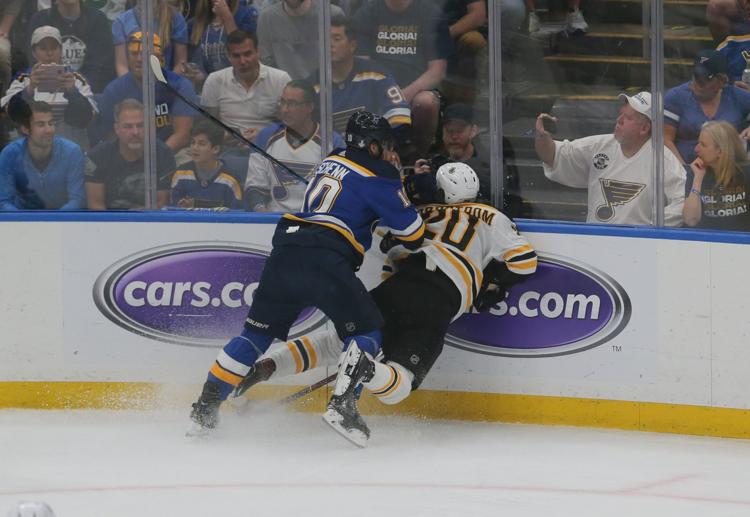 Game 6 Stanley Cup Final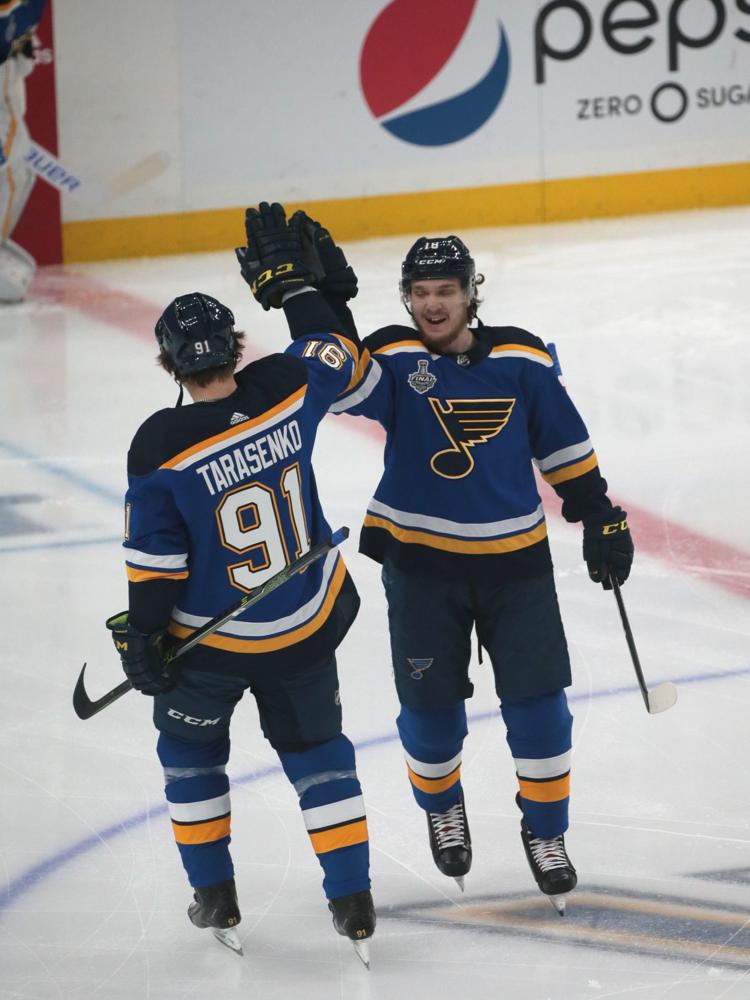 Game 6 Stanley Cup Final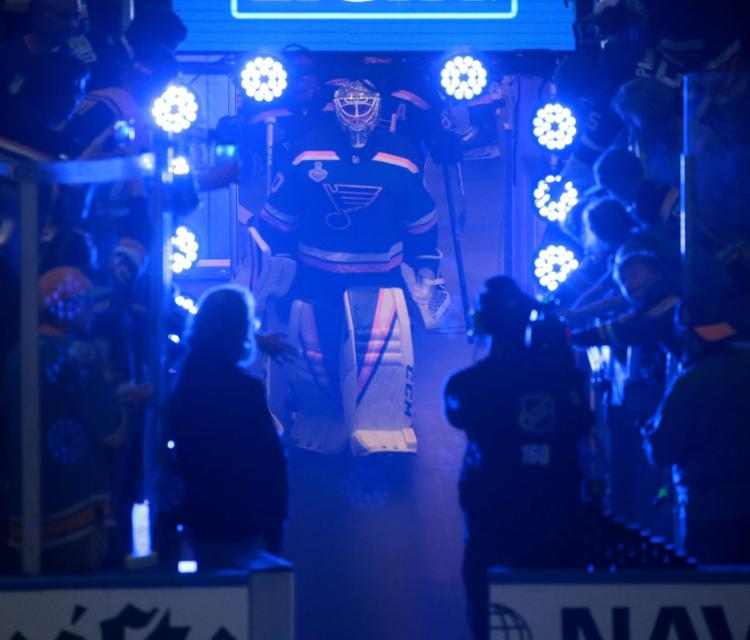 Game 6 Stanley Cup Final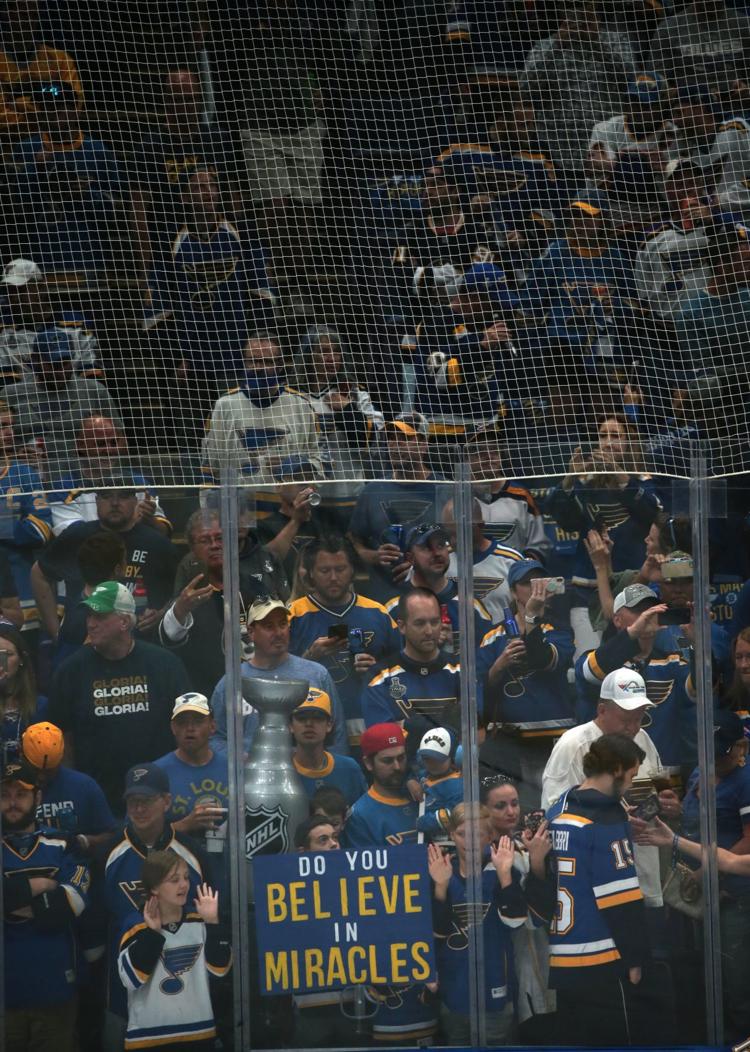 Game 6 Stanley Cup Final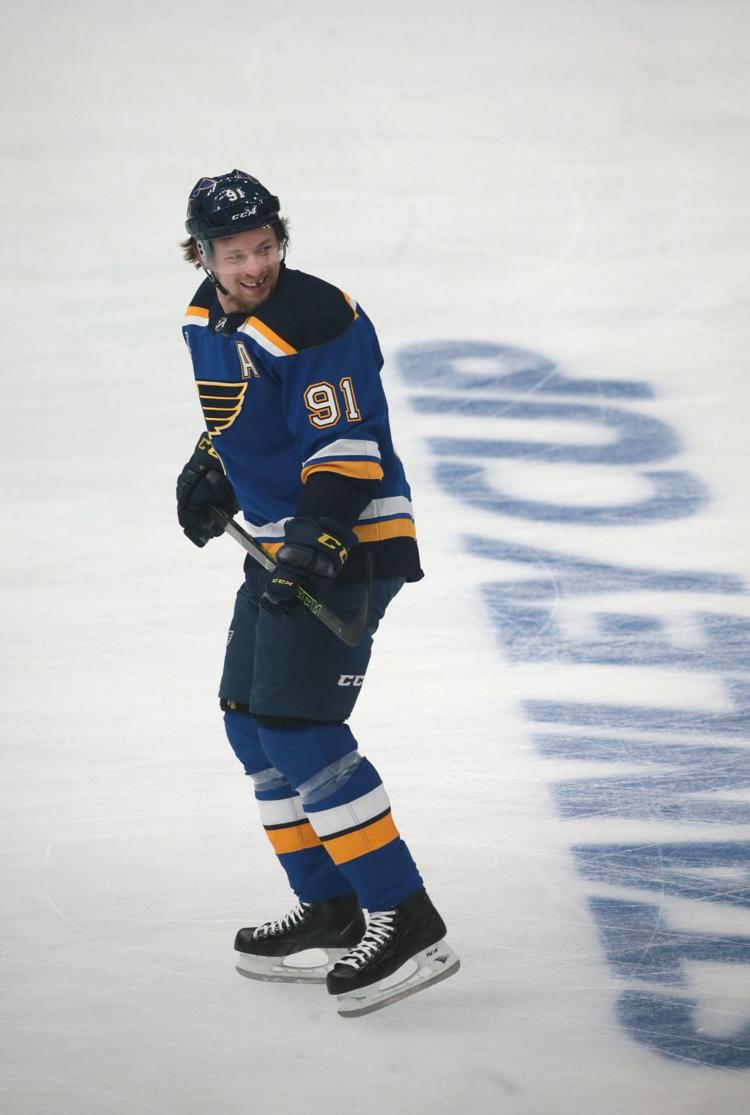 Game 6 Stanley Cup Final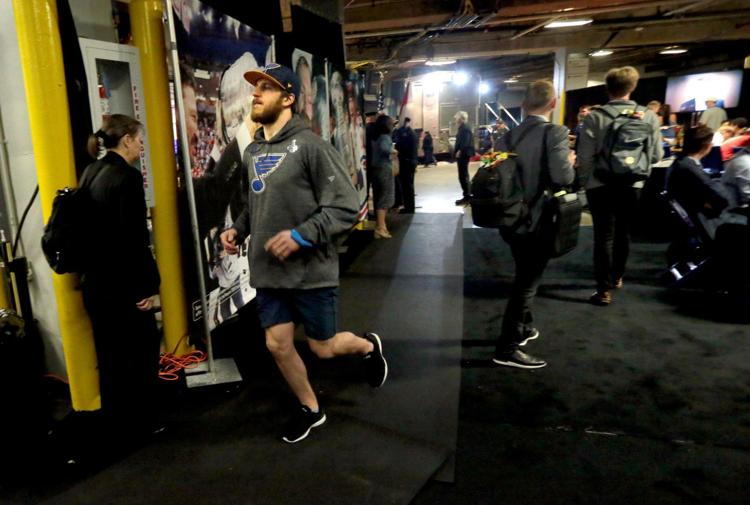 Game 6 Stanley Cup Final
Game 6 Stanley Cup Final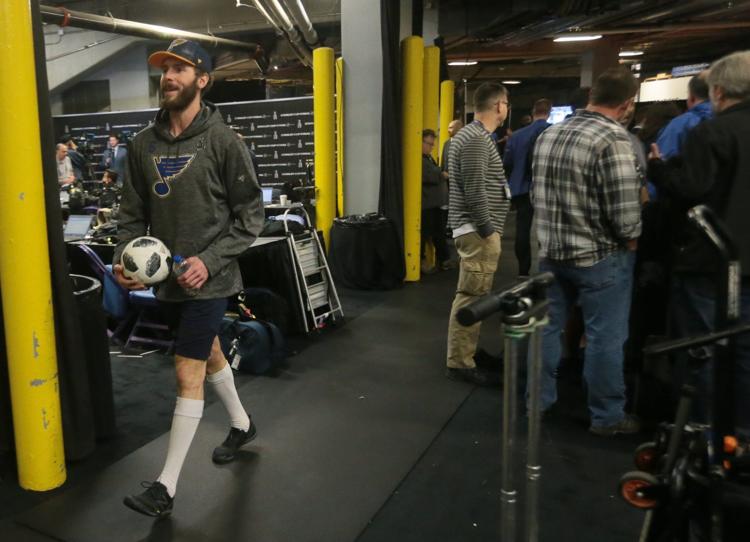 Blues fight for the cup in Game 6 of the Stanley Cup Finals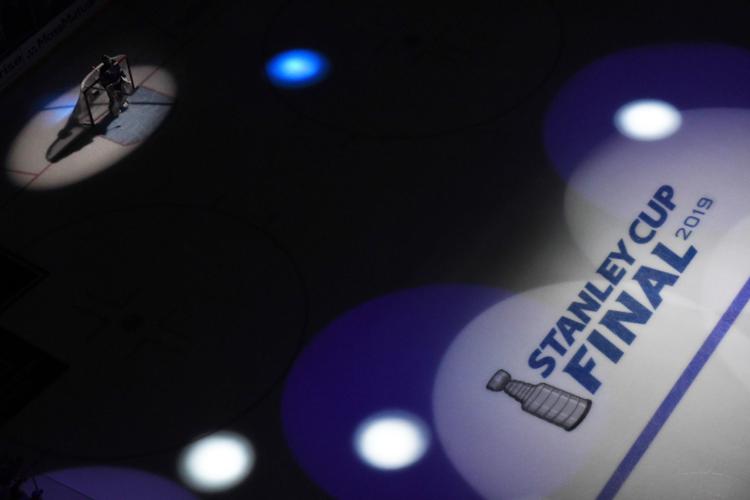 Blues try to win the Stanley Cup on home ice
Blues try to win the Stanley Cup on home ice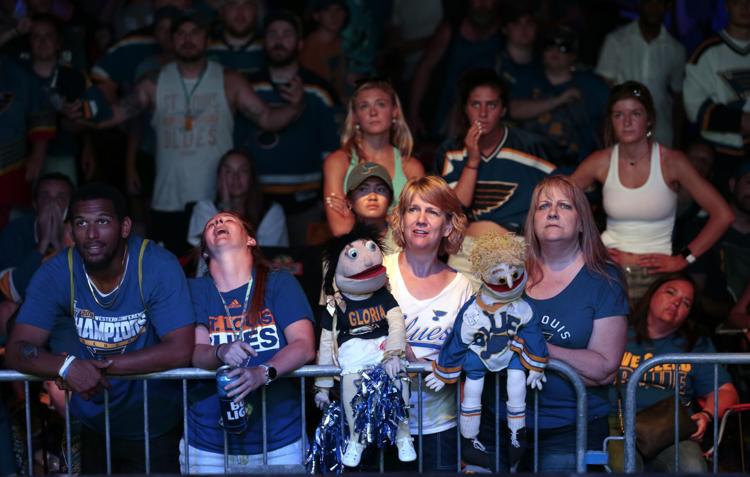 Blues try to win the Stanley Cup on home ice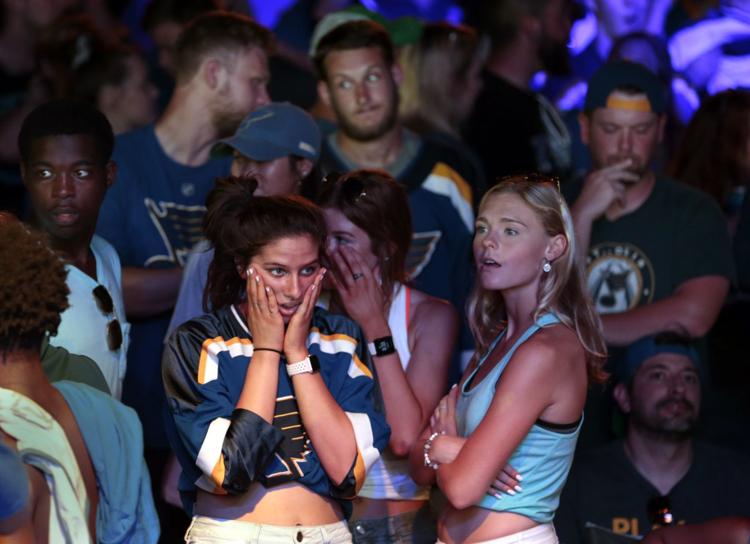 Game 6: Blues v. Bruins in Godfrey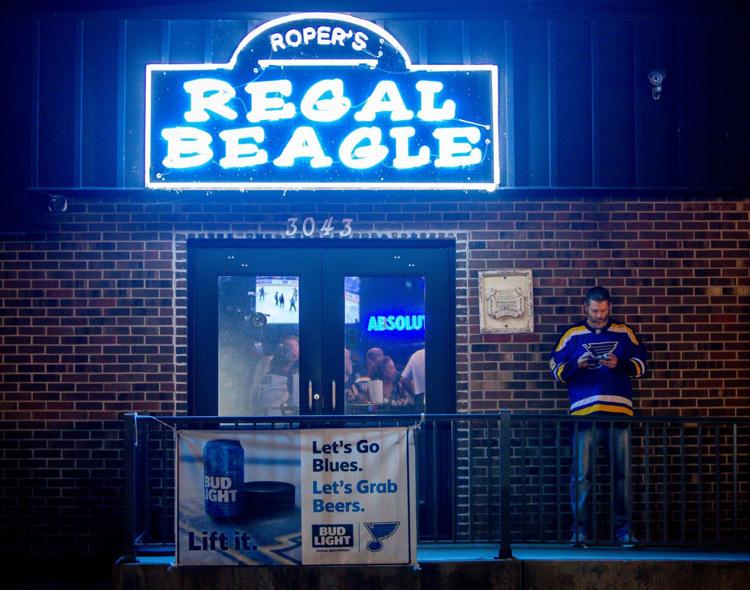 Game 6: Blues v. Bruins in Godfrey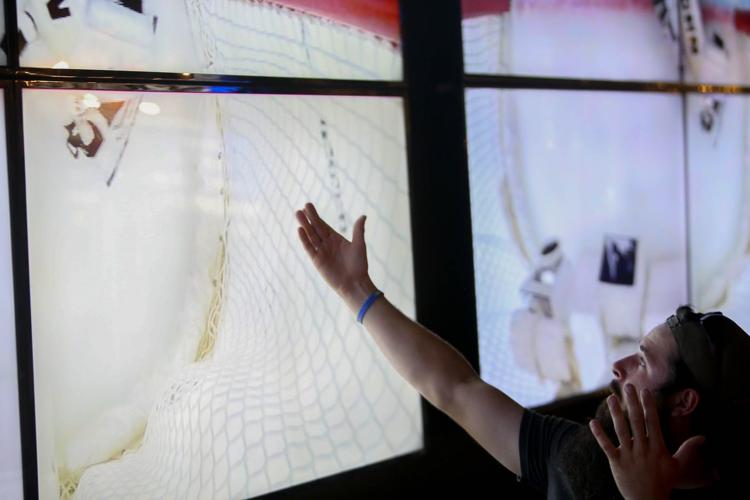 Game 6: Blues v. Bruins in Alton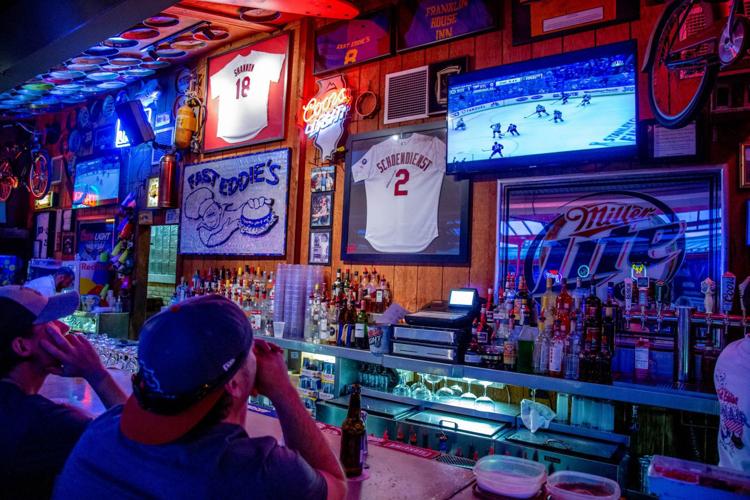 Game 6: Blues v. Bruins in Godfrey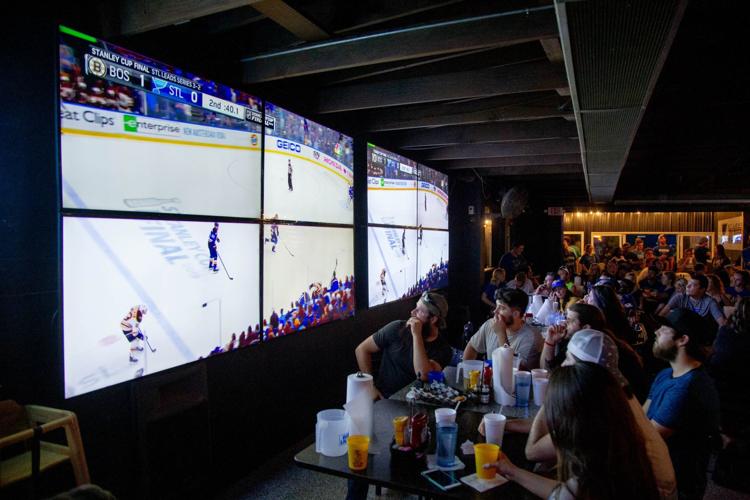 St. Louis Blues fans Game 6 watch party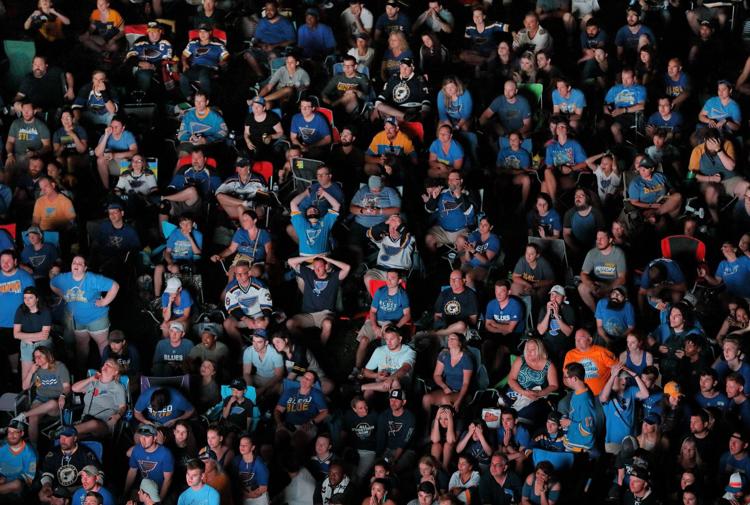 Blues v. Bruins Game 6 watch party in Godfrey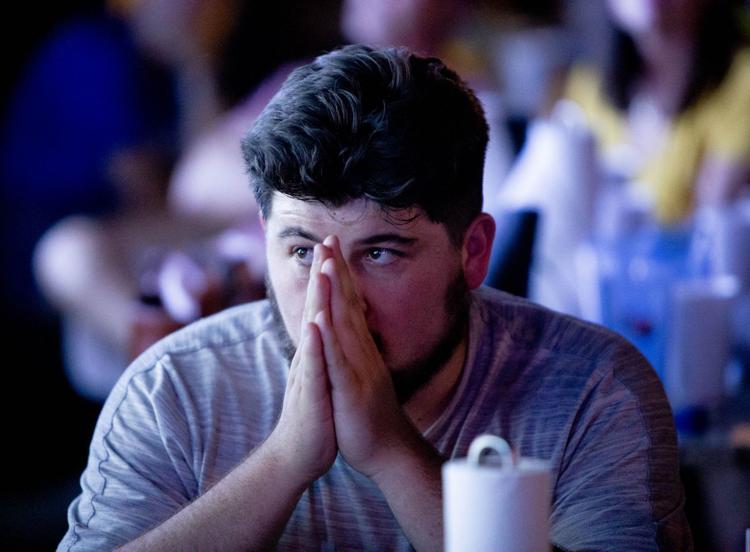 Blues v. Bruins Game 6 watch party in Godfrey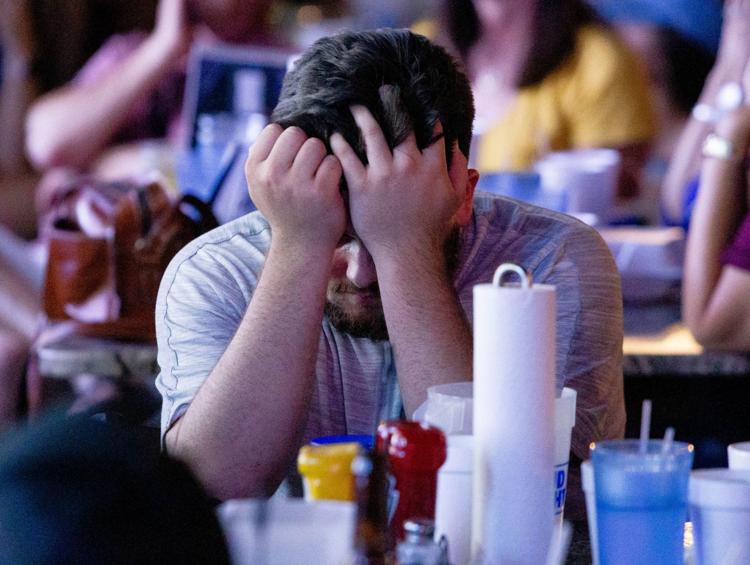 Blues try to win the Stanley Cup on home ice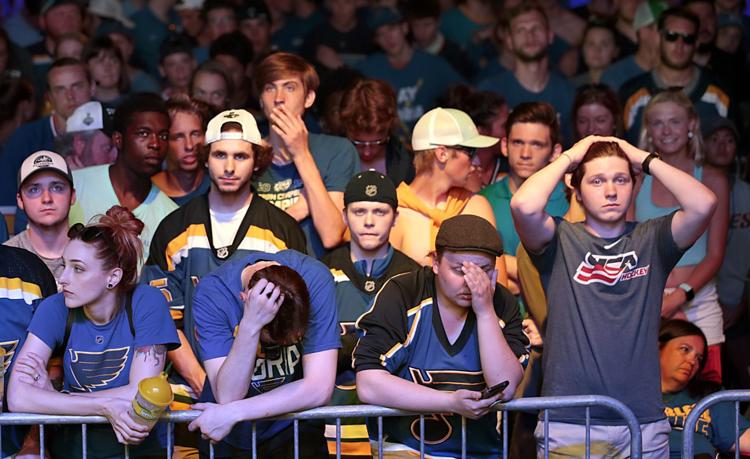 Blues try to win the Stanley Cup on home ice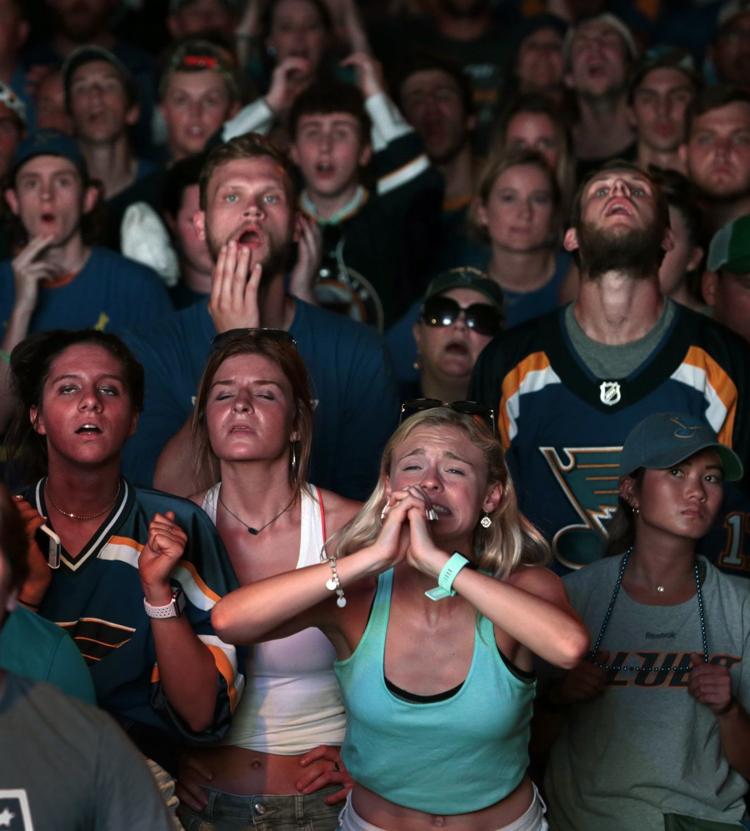 Blues try to win the Stanley Cup on home ice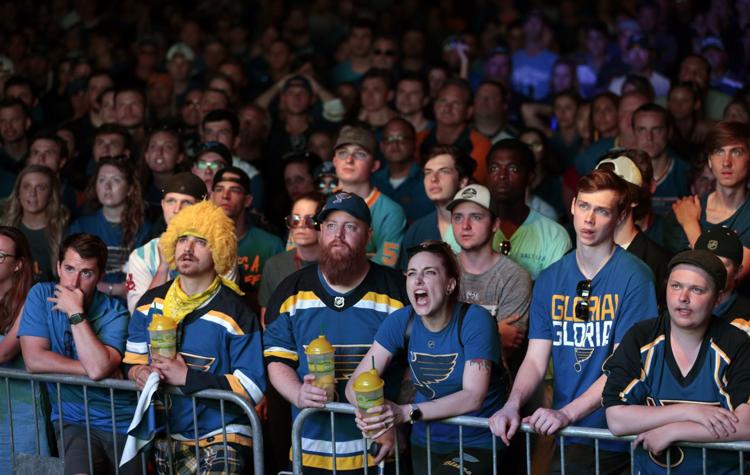 Stanley Cup watch party at Grant's Farm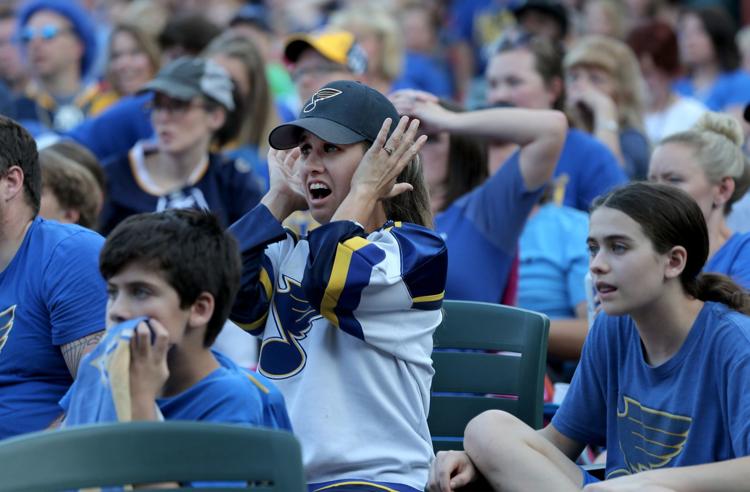 Stanley Cup watch party at Grant's Farm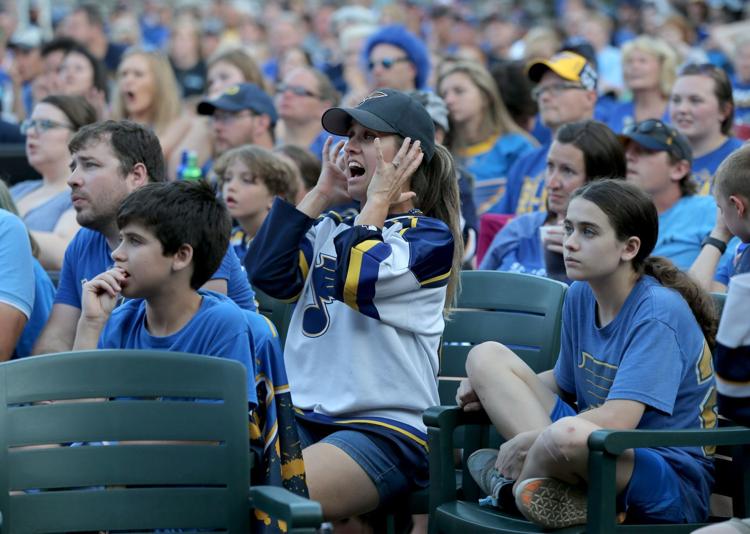 Blues try to win the Stanley Cup on home ice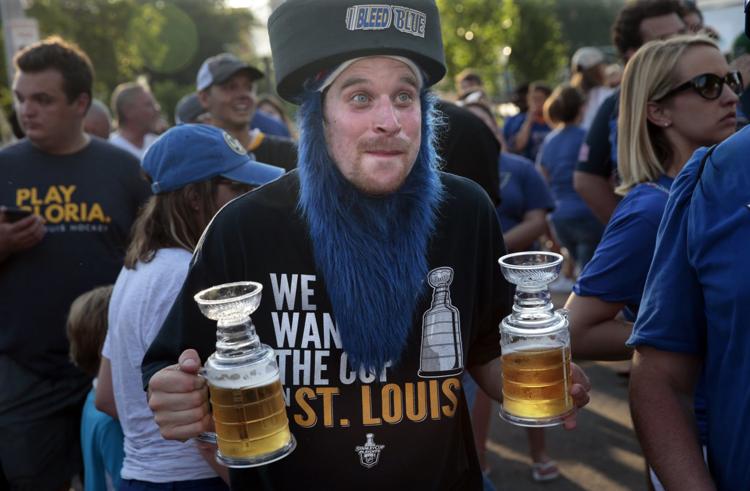 Blues try to win the Stanley Cup on home ice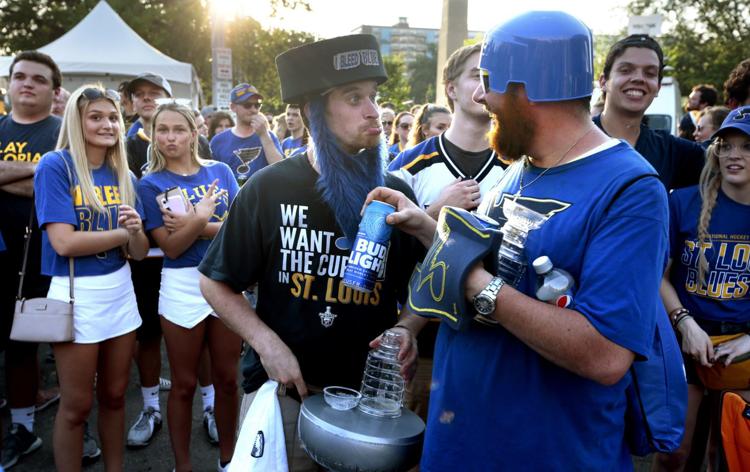 Blues try to win the Stanley Cup on home ice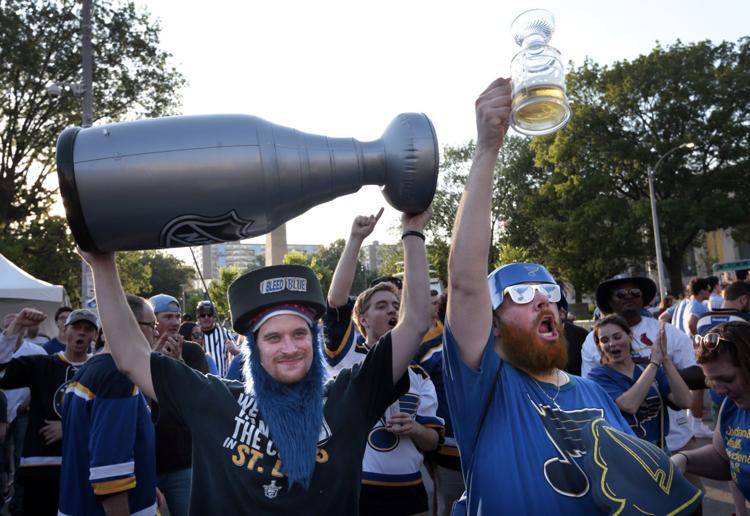 Blues try to win the Stanley Cup on home ice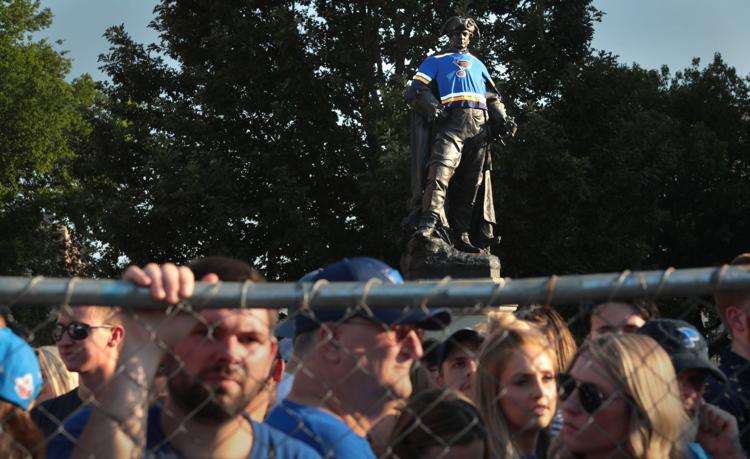 St. Louis Blues fans Game 6 watch party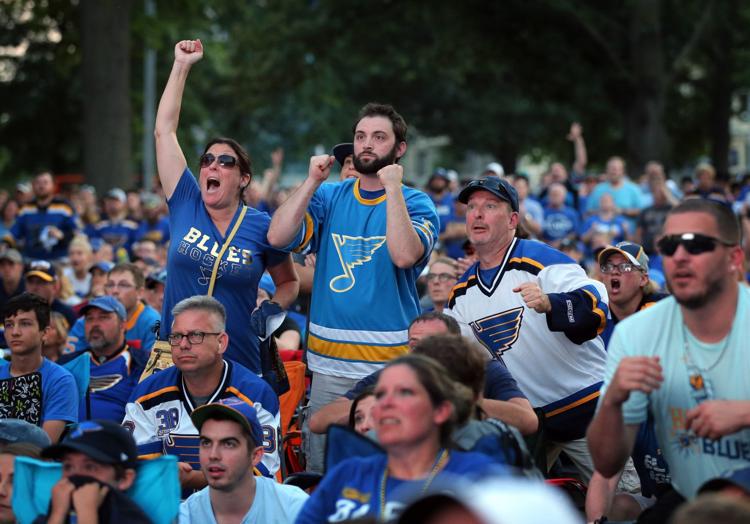 St. Louis Blues fans Game 6 watch party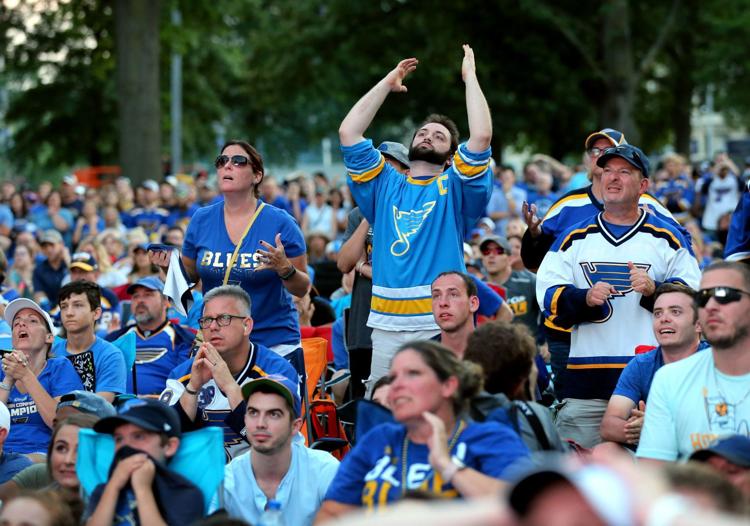 Blues try to win the Stanley Cup on home ice
Blues try to win the Stanley Cup on home ice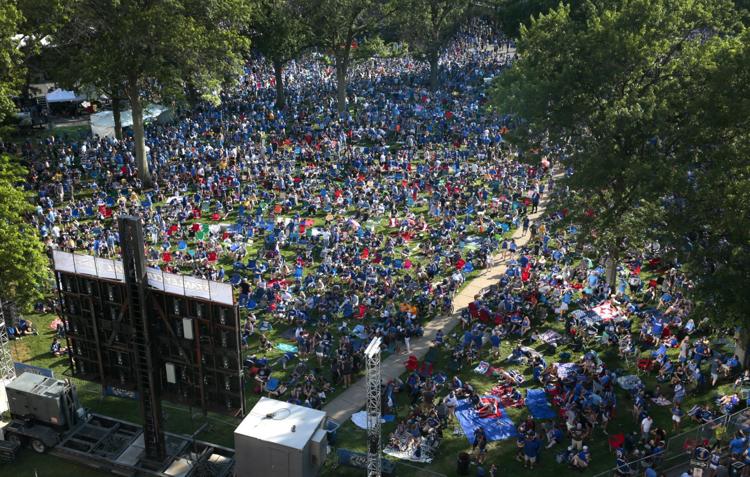 Blues try to win the Stanley Cup on home ice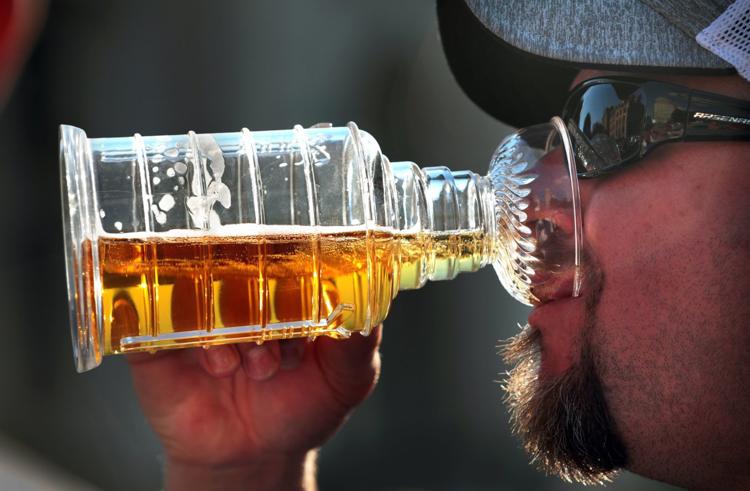 Blues try to win the Stanley Cup on home ice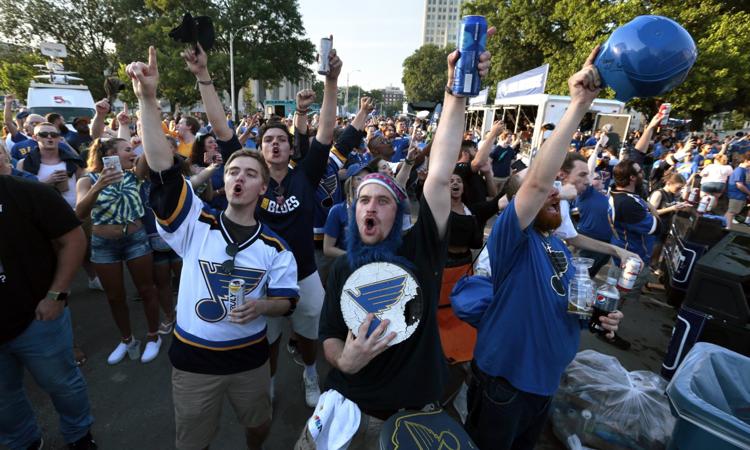 St. Louis Blues fans Game 6 watch party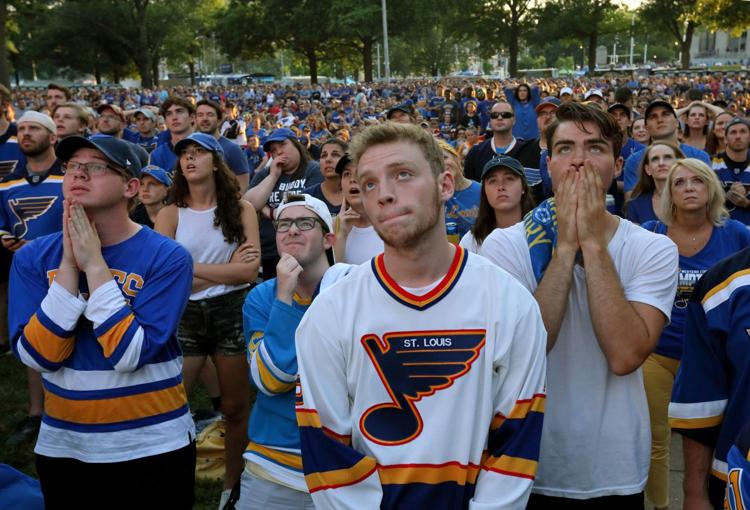 Game 6: Blues v. Bruins in Alton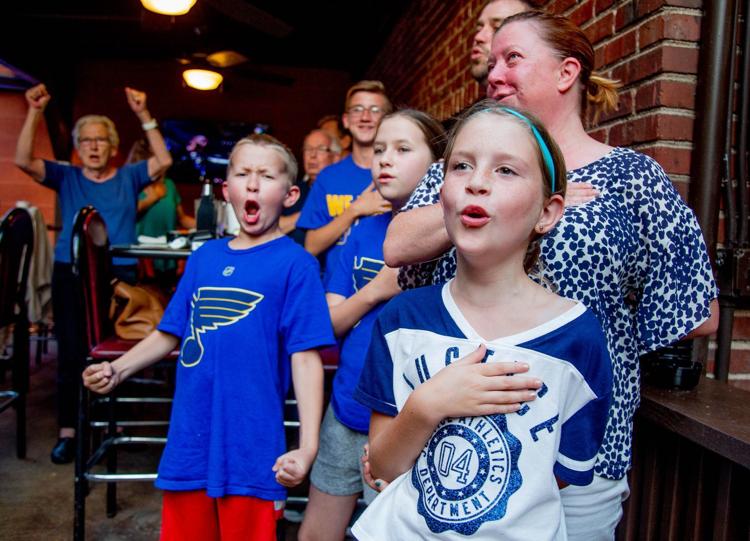 Game 6: Blues v. Bruins in Alton
Stanley Cup watch party at Grant's Farm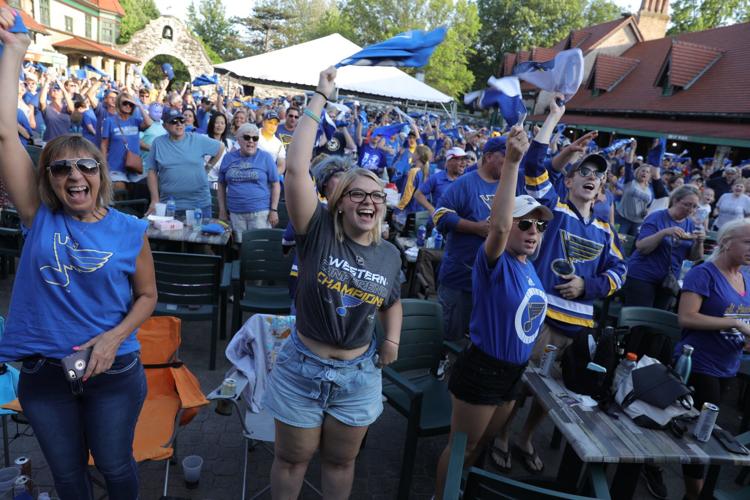 Game 6 Stanley Cup Final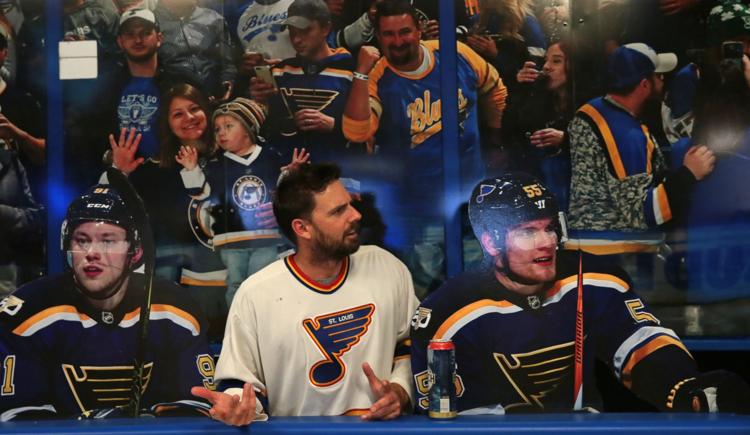 Blues fans arrive for Game 6 of the Stanley Cup Finals
Blues fans arrive for Game 6 of the Stanley Cup Finals
Fans arrive for Game 6 of the Stanley Cup Finals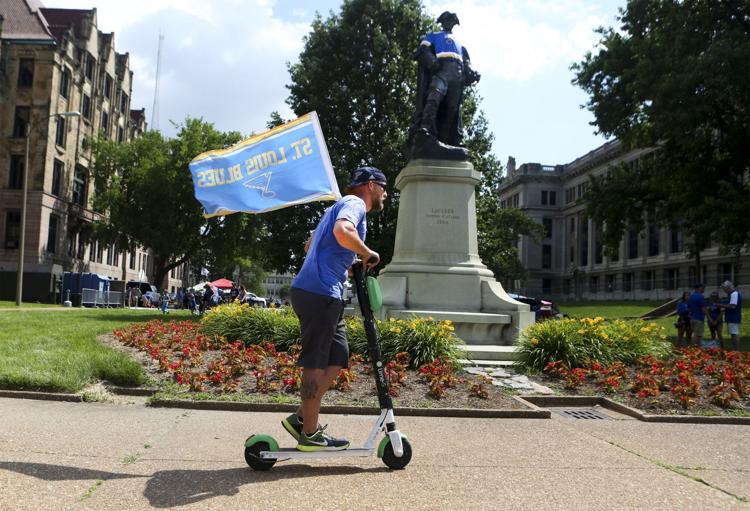 Fans arrive for Game 6 of the Stanley Cup Finals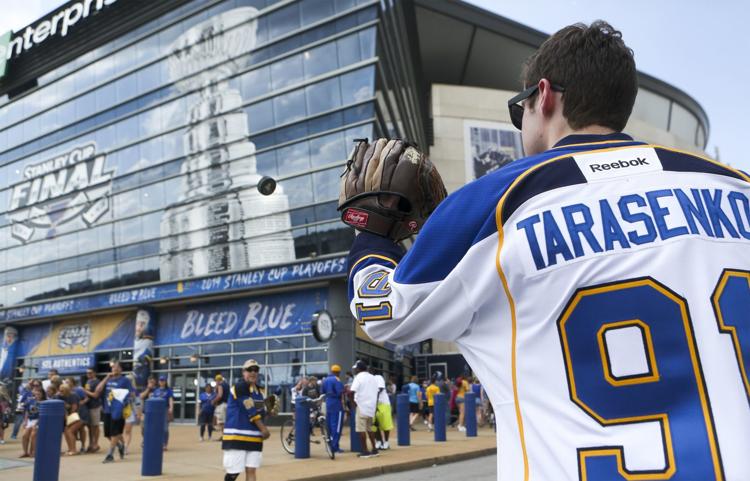 Fans arrive for Game 6 of the Stanley Cup Finals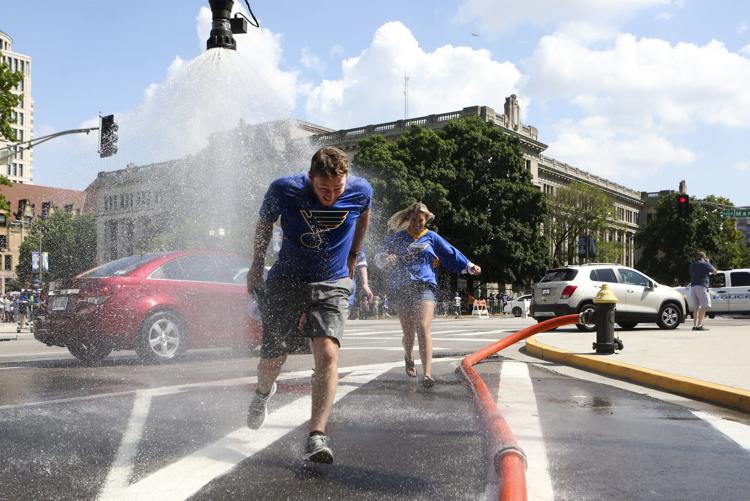 Boston beat Blues