COLUMBIA, Mo. — Lindsey Drinkwitz gasped.
The wife of Missouri football coach Eli Drinkwitz, watching from the front row of her husband's Saturday night news conference after Mizzou's thrilling 24-23 overtime win against Florida, was as surprised as everyone else when he finished his comments, flipped up the hood of his sweatshirt and reached beneath the podium to pull out a lightsaber.
"May the force be with you," said the second-year Tigers coach as he started for the door, a direct reference to embattled Gators coach Dan Mullen, who did not let last season's halftime brawl against Mizzou on Halloween stop him from showing up to his victorious postgame presser in The Swamp in a Darth Vader costume.
Perhaps not yet realizing just how fast the throwing of SEC football shade can go viral — something her husband quickly has learned — the first lady of Mizzou football wondered if the stunt would cause a stir.
It already had. And that was the intent, the reason Mizzou associate athletics director Andy Humes snuck the miniature green Star Wars prop into the room before Drinkwitz arrived.
Social media already was off and running. It's all part of the way Drinkwitz plays this game. Enjoy it if it makes you laugh, and it should, because college football is supposed to be fun. Ignore it if it makes you roll your eyes.
Just don't mistake the sizzle for a lack of substance, because it was substance that won this game for the 6-5 Tigers, and it's substance that has transitioned Drinkwitz's team from one that looked deflated in early October to one that is headed for a bowl game after winning three of its last four contests, with one big one left to go at rough-and-tough Arkansas on Friday afternoon.
An observation Drinkwitz made Saturday night before the Star Wars shenanigans was proven true on the field, and it bodes well for his future at Mizzou.
There are teams, Drinkwitz said, that reach this point of the season trying to find ways to get to the end. And then there are teams that are finding ways to get better.
Let me go ahead and finish what Drinkwitz did not say. There are teams like the 2021 Florida Gators, and there are teams like the 2021 Missouri Tigers. One finds ways to come undone. The other finds ways to come together. One person is in charge of charting that direction. The head football coach, that would be.
"He talks about having a four-quarter fight mentality," star Tigers running back Tyler Badie said. "Everything is not going to go perfect. But being able to fight through all four quarters, that's what matters. That's all he asks for. Fight through adversity. Each week we show more grit as a team."
Drinkwitz's hiring of defensive coordinator Steve Wilks looked like a disaster after the Tigers got torched by Tennessee. He changed defensive line coaches but stayed loyal to Wilks, and now the Tigers have three consecutive games of clearly improving play on that side of the ball. It's fair to wonder where this team might be if the defense played like this from the start. But no one who does not play or coach for the Tigers probably figured that defense could turn into this one. It's starting to look like Drinkwitz might not have to go shopping for a new defensive coordinator after all.
Drinkwitz's offense, his baby, has been questioned while the defense found its footing. Starting quarterback Connor Bazelak is injured enough by a leg issue and limited enough by the contraption he has to wear in order to play that it became fair to wonder — I was right there with you all — if backup quarterback Brady Cook should have gotten the start Saturday. Heck, I still kind of wonder if he should have started.
But Bazelak avoided the interceptions that had been plaguing him lately, and completed 15 of 26 passes while eating six sacks, never hesitating to get up. The Tigers only scored one touchdown in regulation, but stacked up Harrison Mevis field goals instead. They became so automatic that Drinkwitz's willingness to bet on Mevis backfired when one of the best kickers in college football missed the 46-yard attempt the offense cautiously set up with hopes of breaking a 16-16 tie with just more than a minute left in regulation.
The Tigers didn't dissolve when Mevis pushed it wide right.
Playing it safe stopped in overtime.
Mullen struck gold with the Philly Special, a reverse thrown back to quarterback Emory Jones for the overtime touchdown after the Gators got the ball first.
Drinkwitz countered with his own Jedi mind trick, deciding to go for the throat after Team MVP Badie pulled the Tigers within a point with a 13-yard touchdown run everyone in the stadium, Florida included, saw coming.
Badie had started breaking off bigger and better runs as what likely was his final MU home game came down to the wire. How could the Tigers not go back to Badie for the game-defining conversion? He was Bazelak's first option on the conversion. But late this week during one of the practices in which Bazelak earned Drinkwitz's trust for another start, the quarterback instead found the tight end on that exact play. Just like he did Saturday night, hitting Daniel Parker Jr. for the win.
This win, the first overtime one at home for the Tigers in more than 16 years — remember when Chase Daniel replaced an injured Brad Smith? — felt like the most important one Drinkwitz has secured since his first Tigers team beat defending national champion Louisiana State here last season. That one boiled down to a nail-biting goal-line stand for the defense. This one hinged on Drinkwitz displaying what college basketball announcer Bill Raftery would call, "onions." And it secured a bowl game with one game to play.
"We're not perfect," Drinkwitz said. "We don't play perfect. We're not overly talented. But we play together."
And his Tigers are tough. It shined Saturday, even brighter than his lightsaber.
Photos: Missouri beats Florida in overtime
Florida vs Missouri, SEC Football
Florida vs Missouri, SEC Football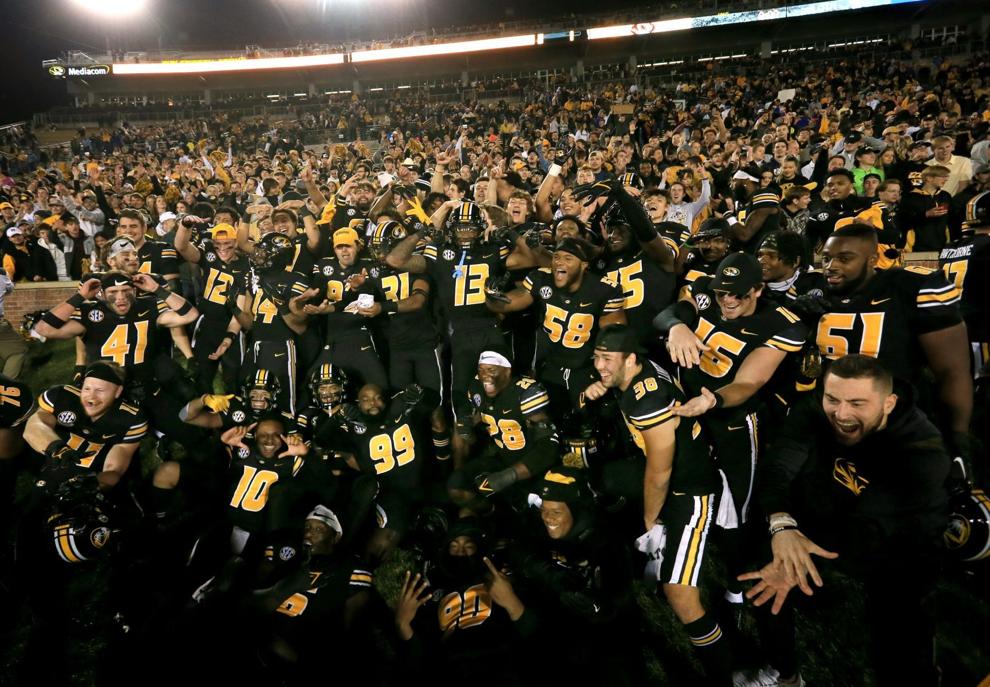 Florida vs Missouri, SEC Football
Florida vs Missouri, SEC Football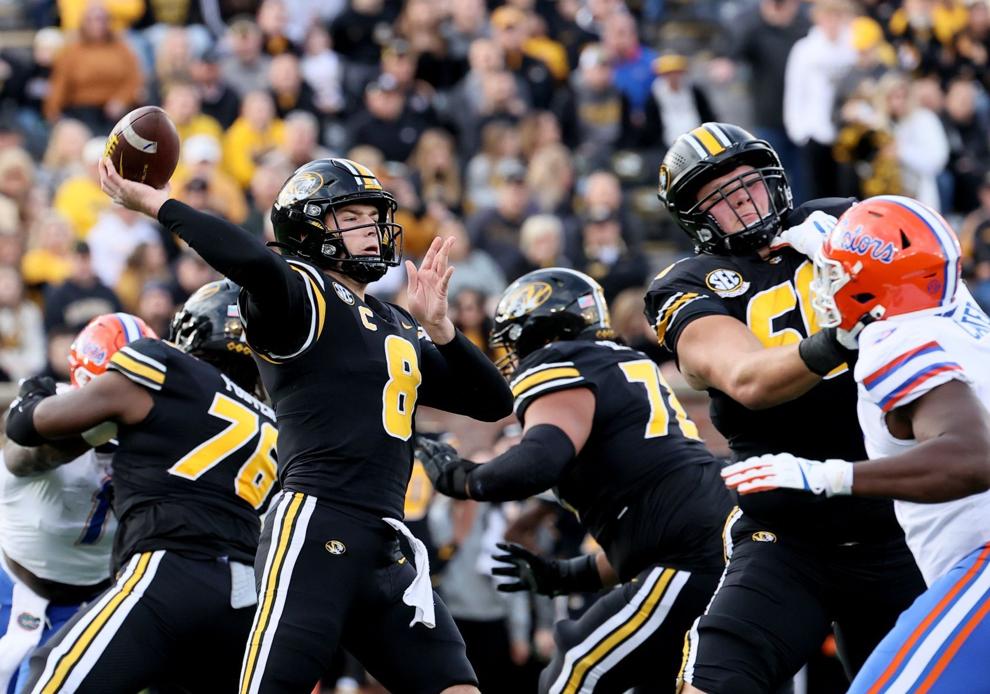 Florida vs Missouri, SEC Football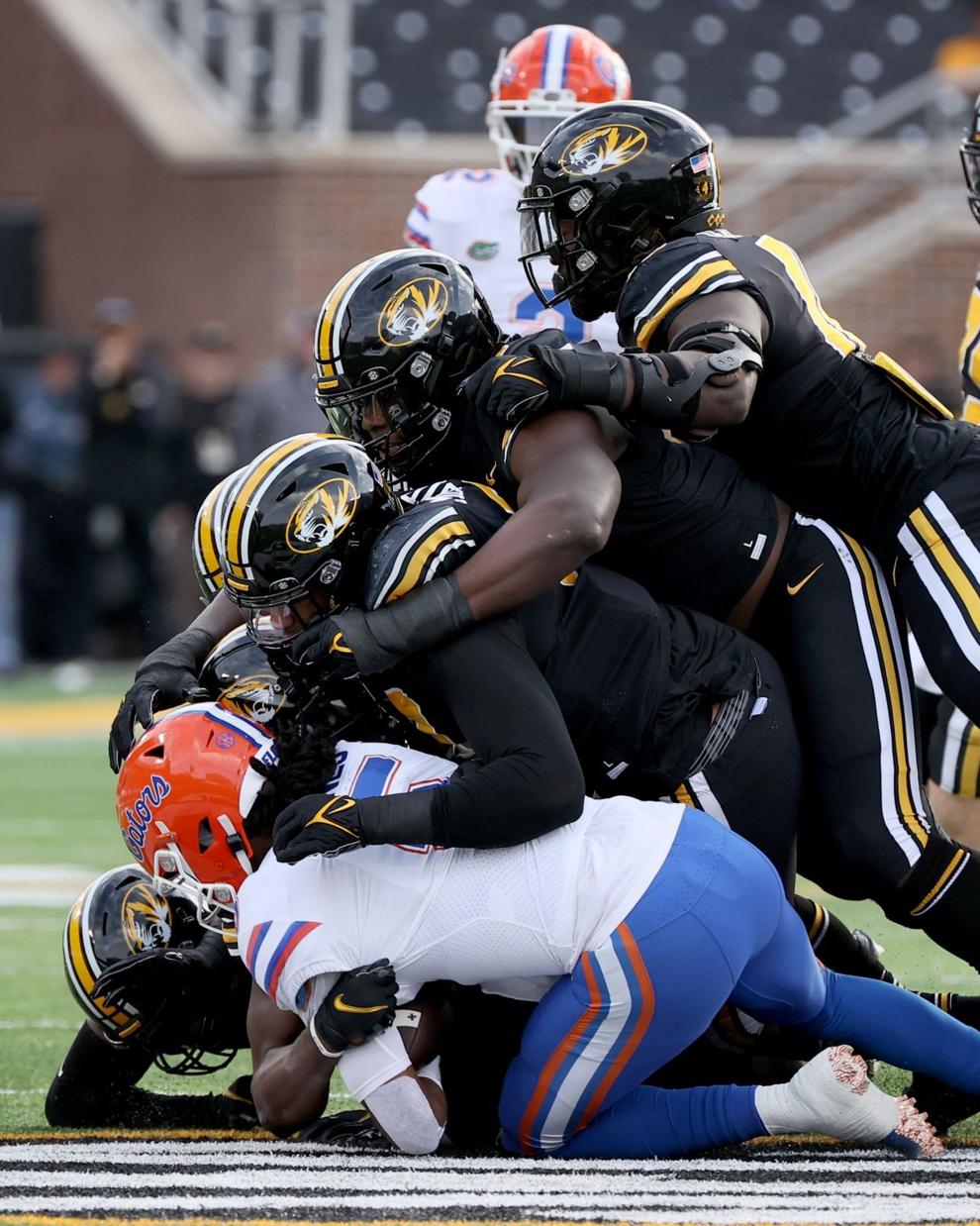 Florida vs Missouri, SEC Football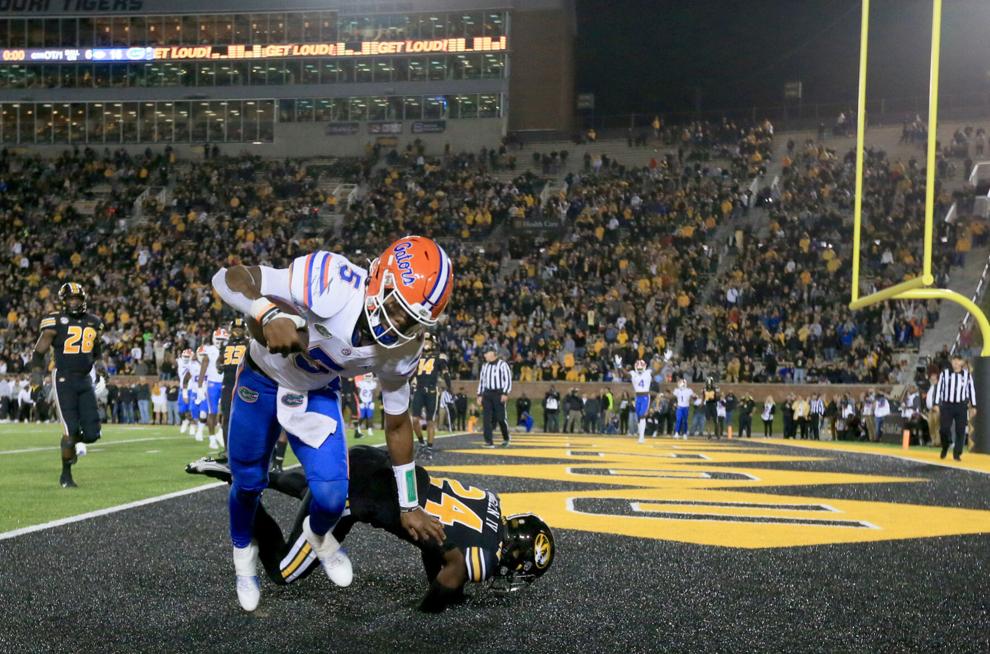 Florida vs Missouri, SEC Football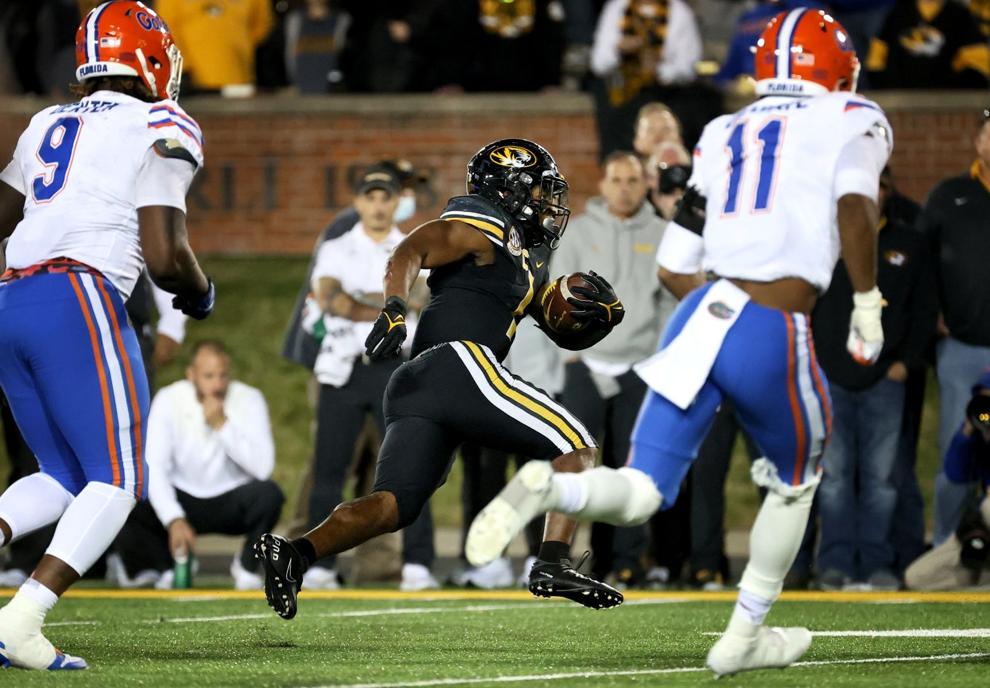 Florida vs Missouri, SEC Football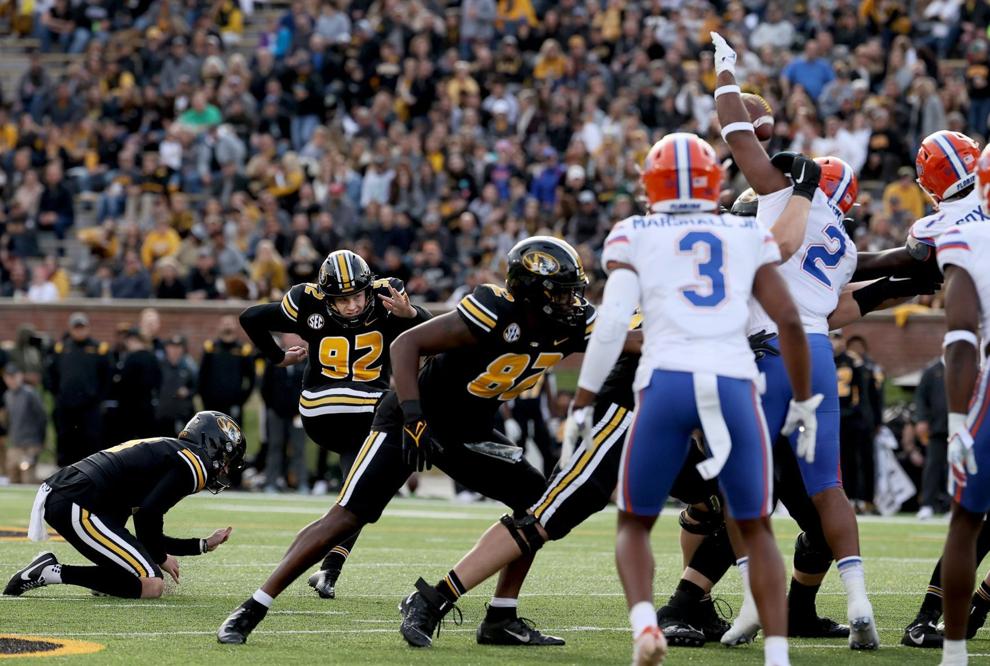 Florida vs Missouri, SEC Football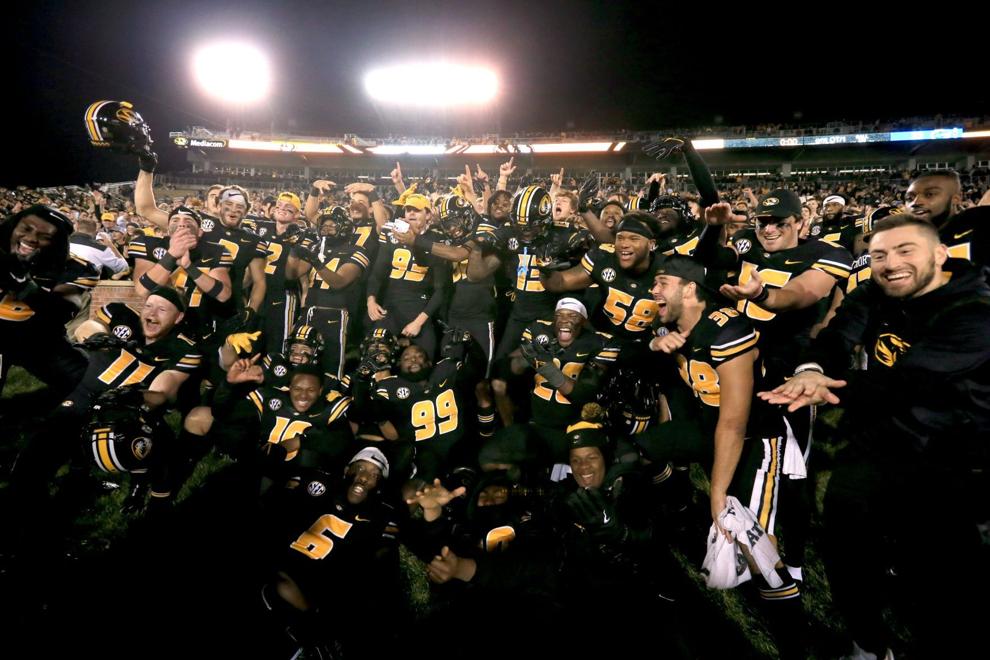 Florida vs Missouri, SEC Football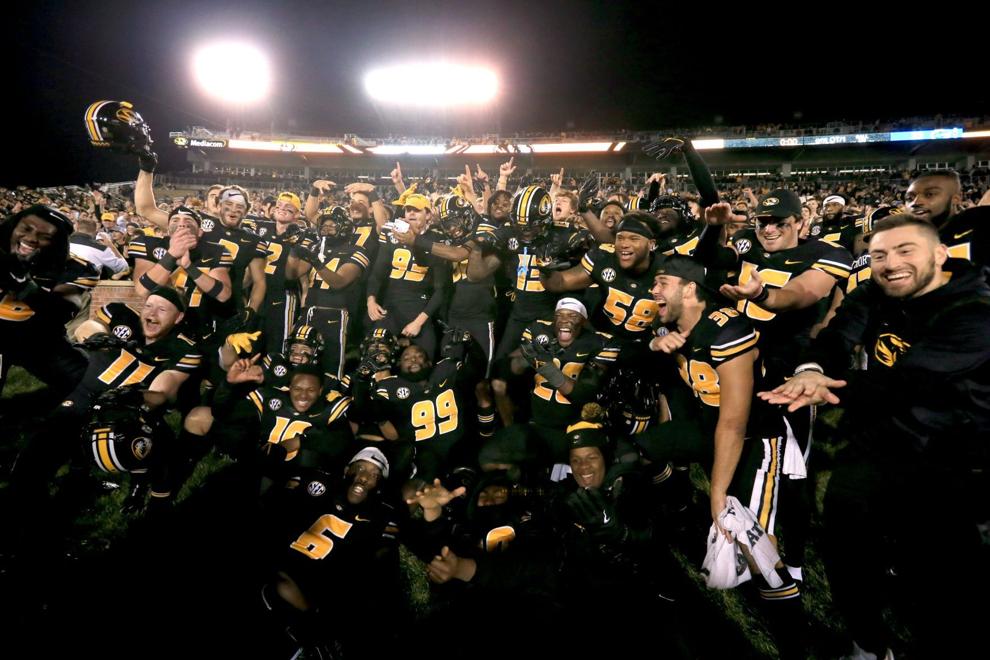 Florida vs Missouri, SEC Football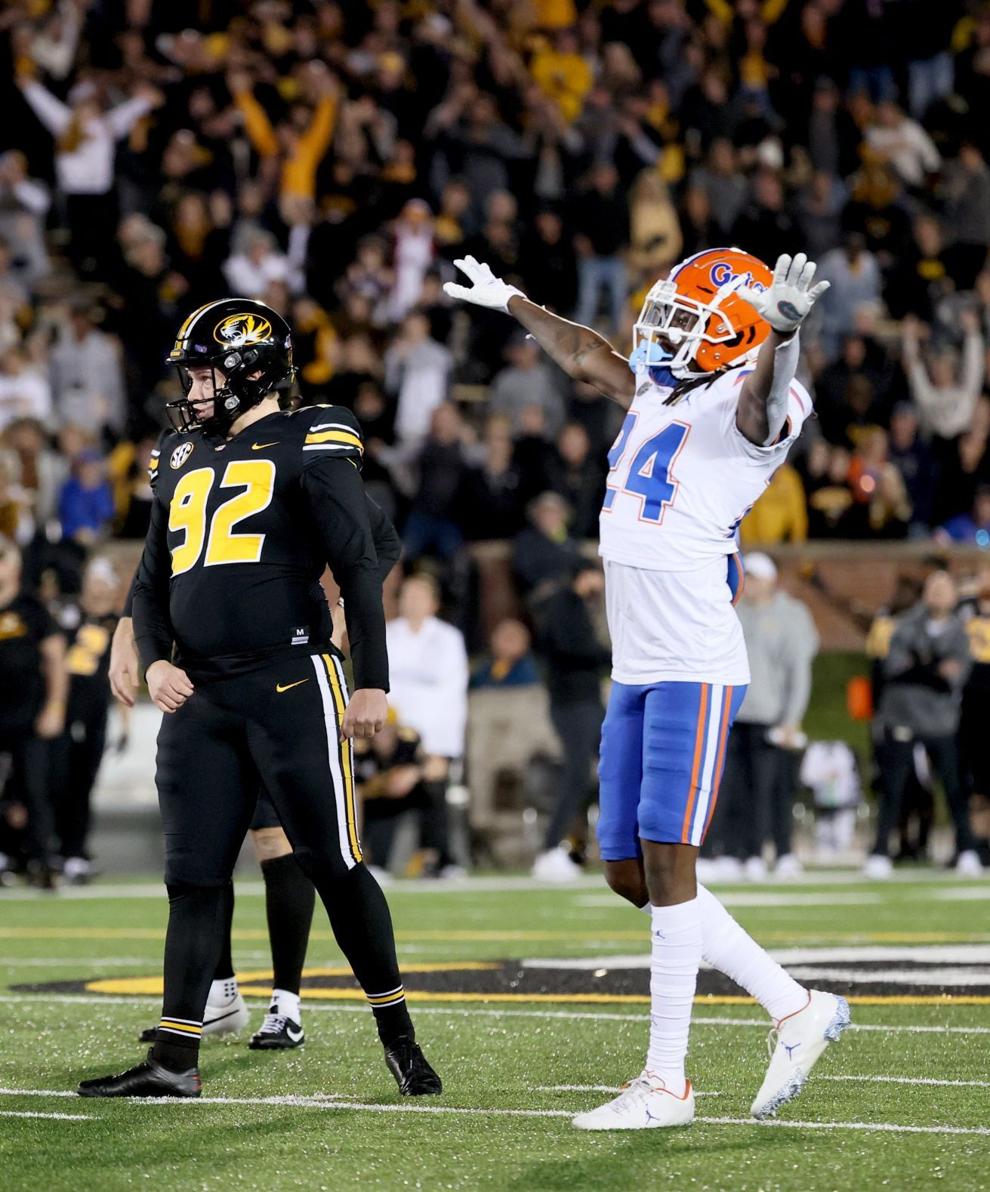 Florida vs Missouri, SEC Football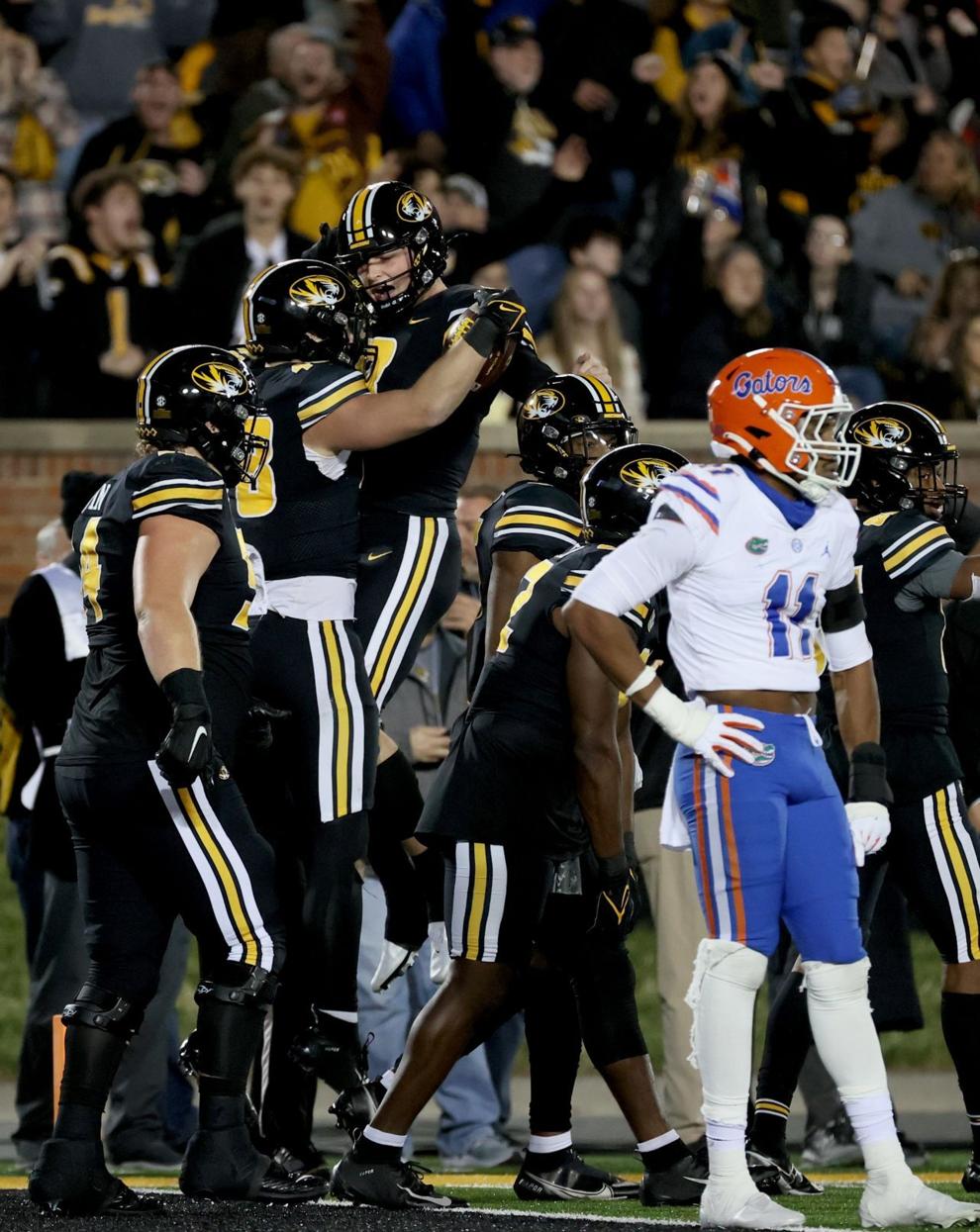 Florida vs Missouri, SEC Football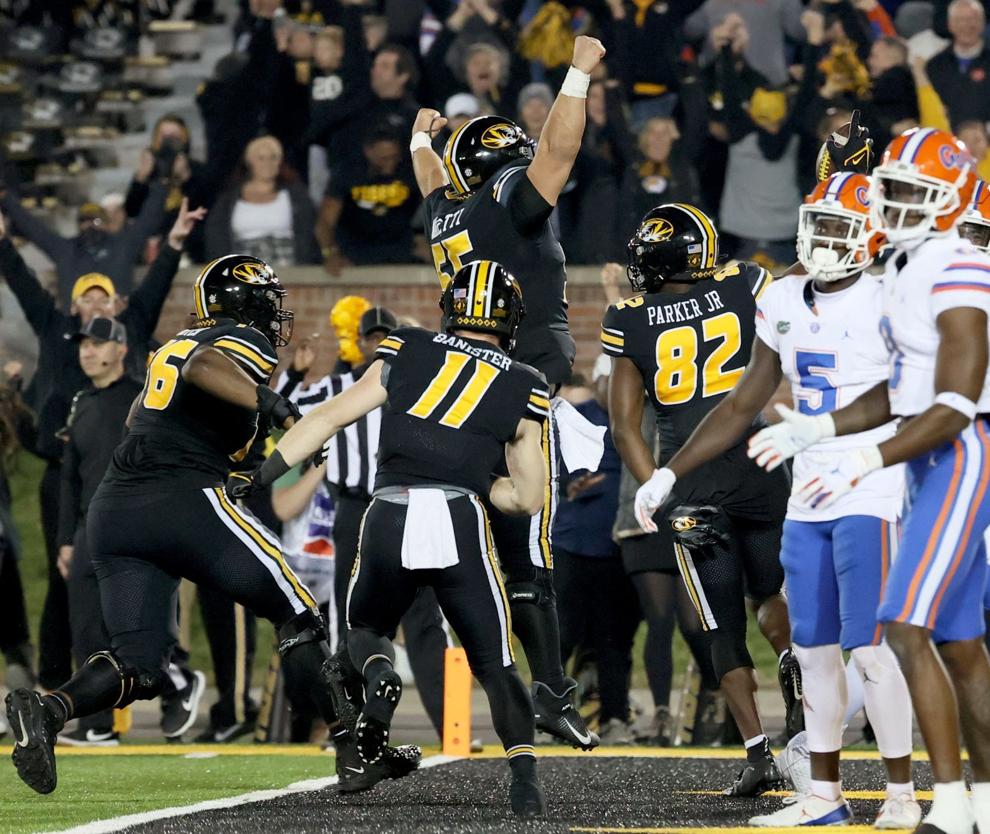 Florida vs Missouri, SEC Football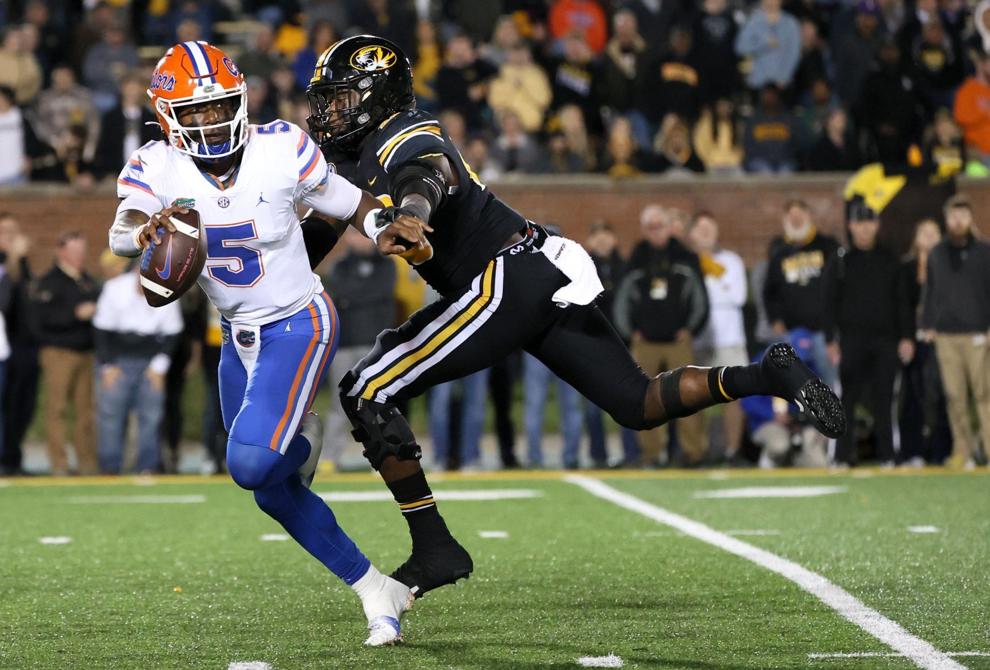 Florida vs Missouri, SEC Football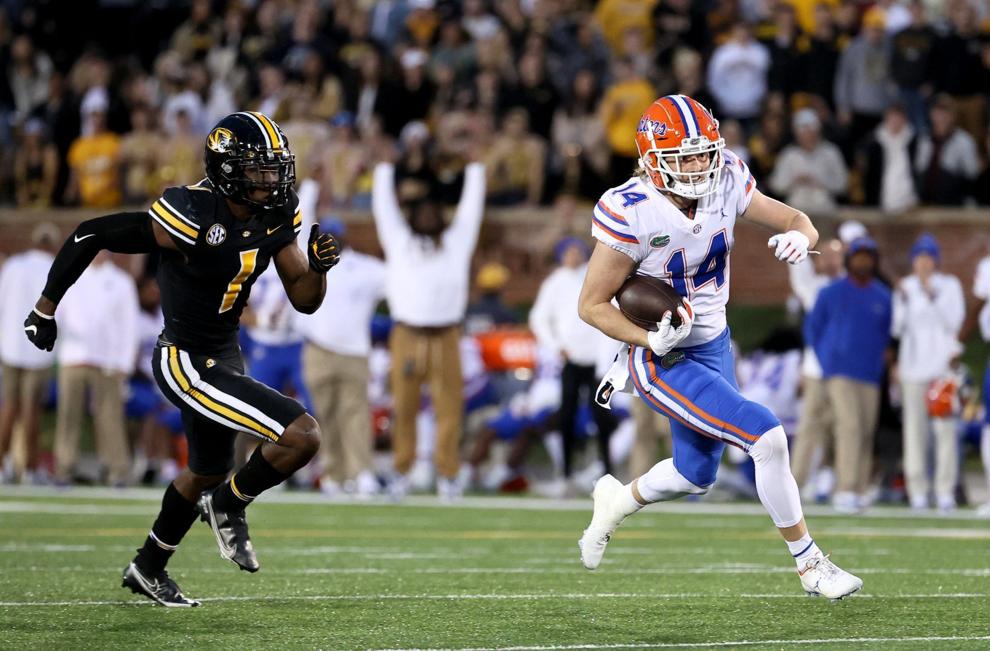 Florida vs Missouri, SEC Football
Florida vs Missouri, SEC Football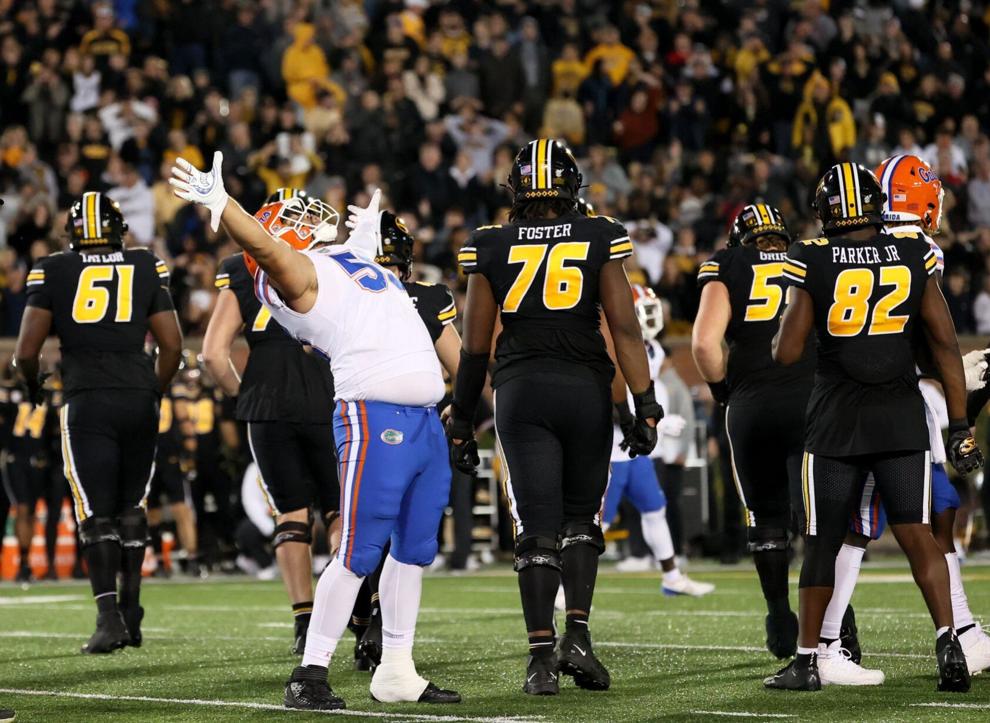 Florida vs Missouri, SEC Football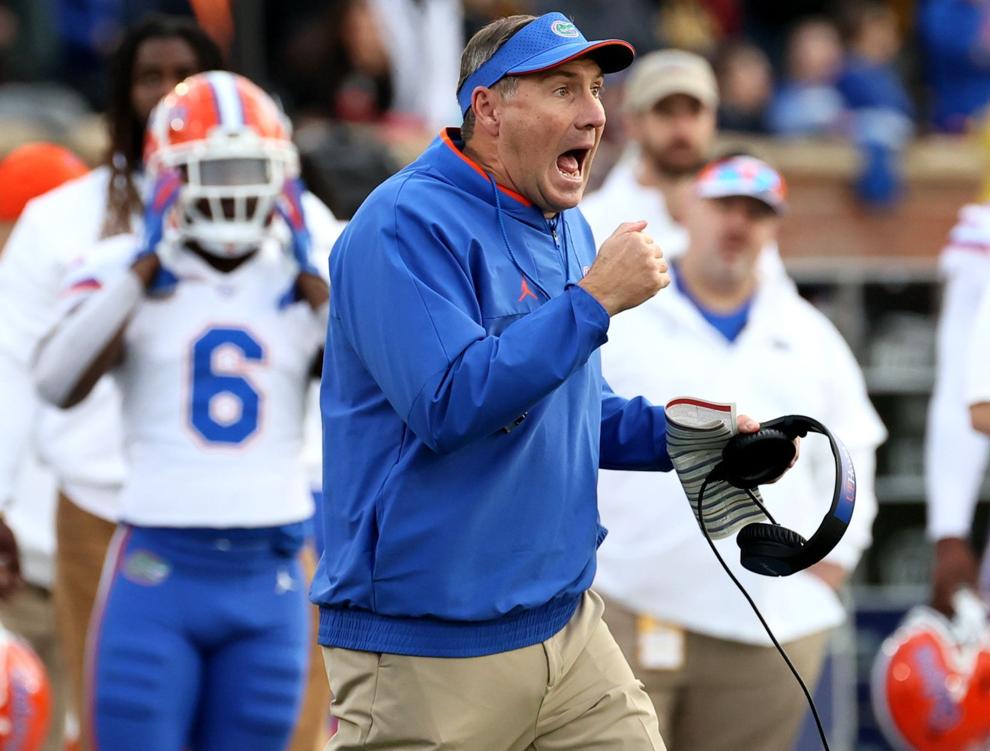 Florida vs Missouri, SEC Football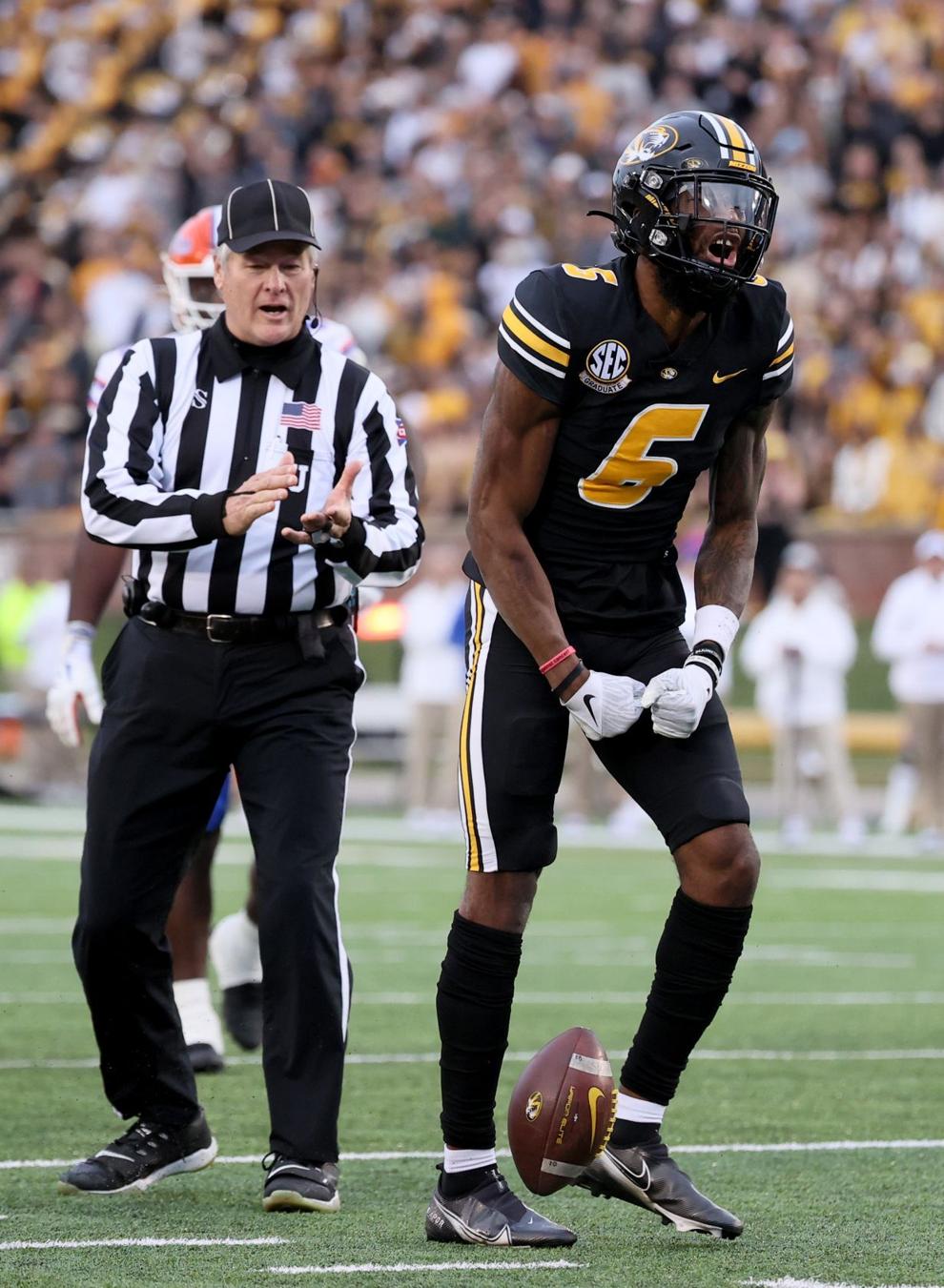 Florida vs Missouri, SEC Football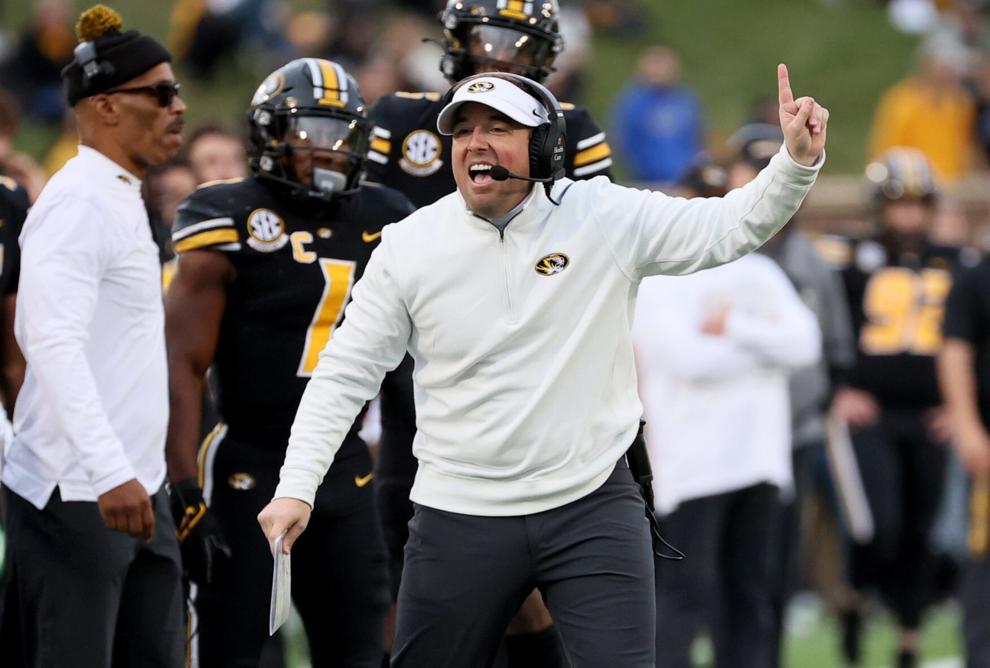 Florida vs Missouri, SEC Football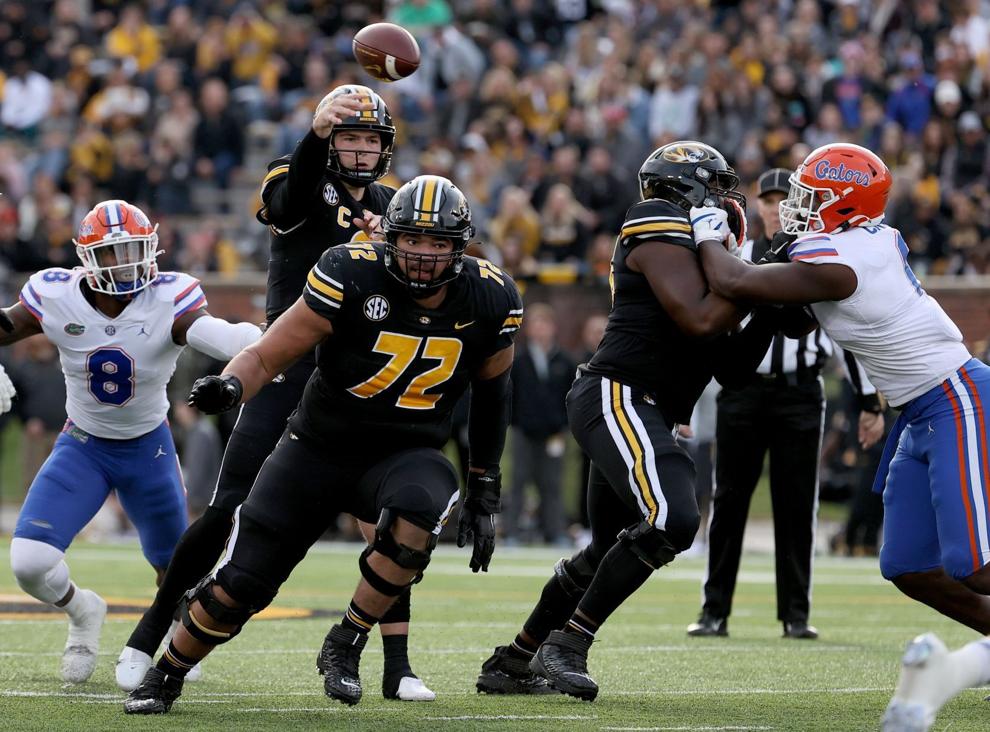 Florida vs Missouri, SEC Football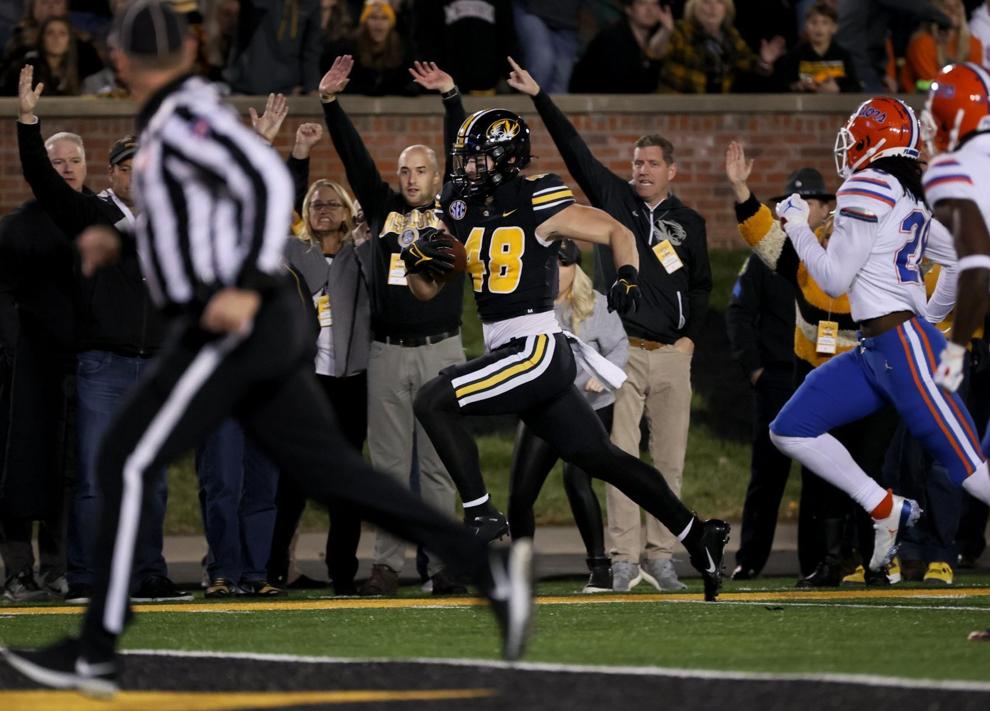 Florida vs Missouri, SEC Football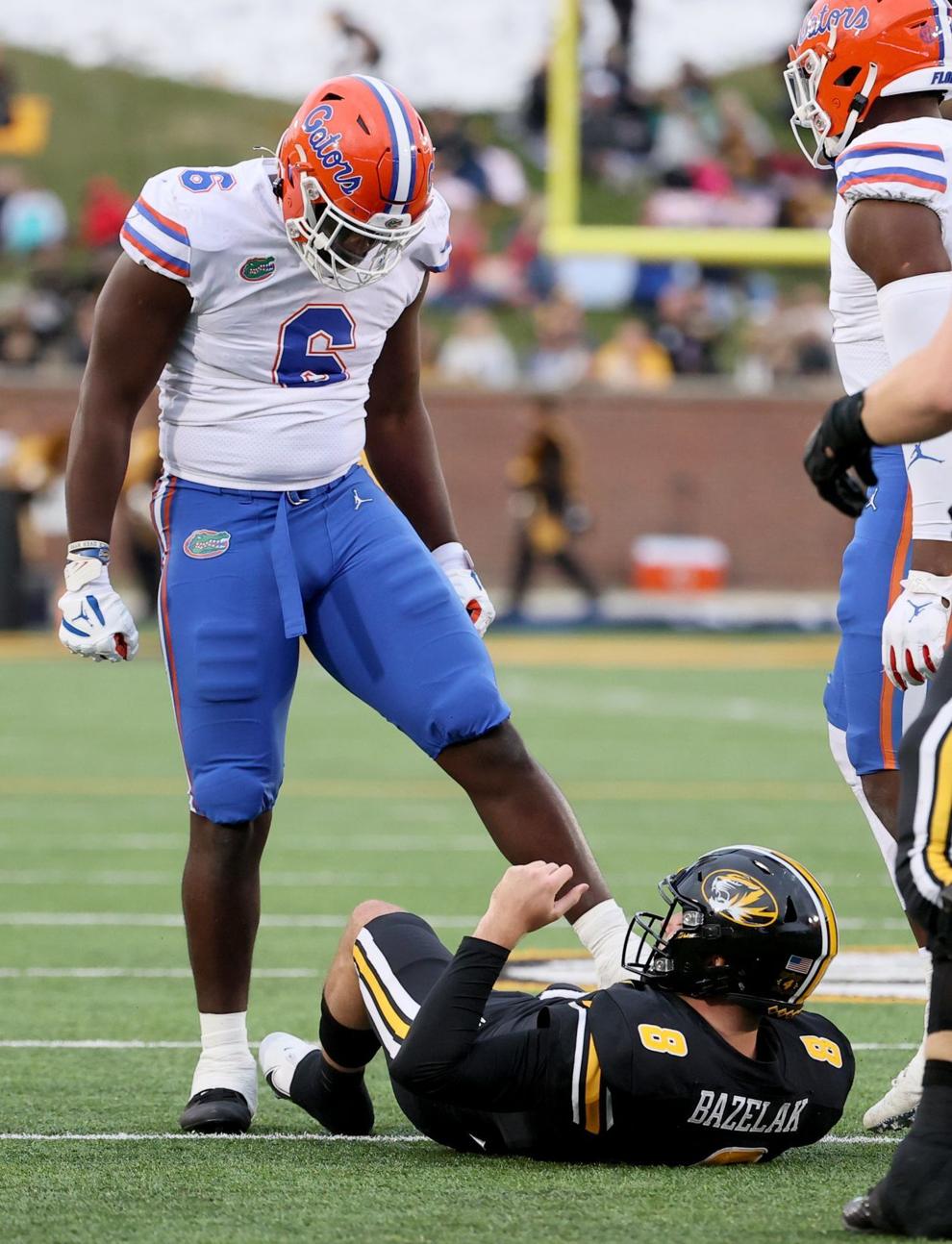 Florida vs Missouri, SEC Football