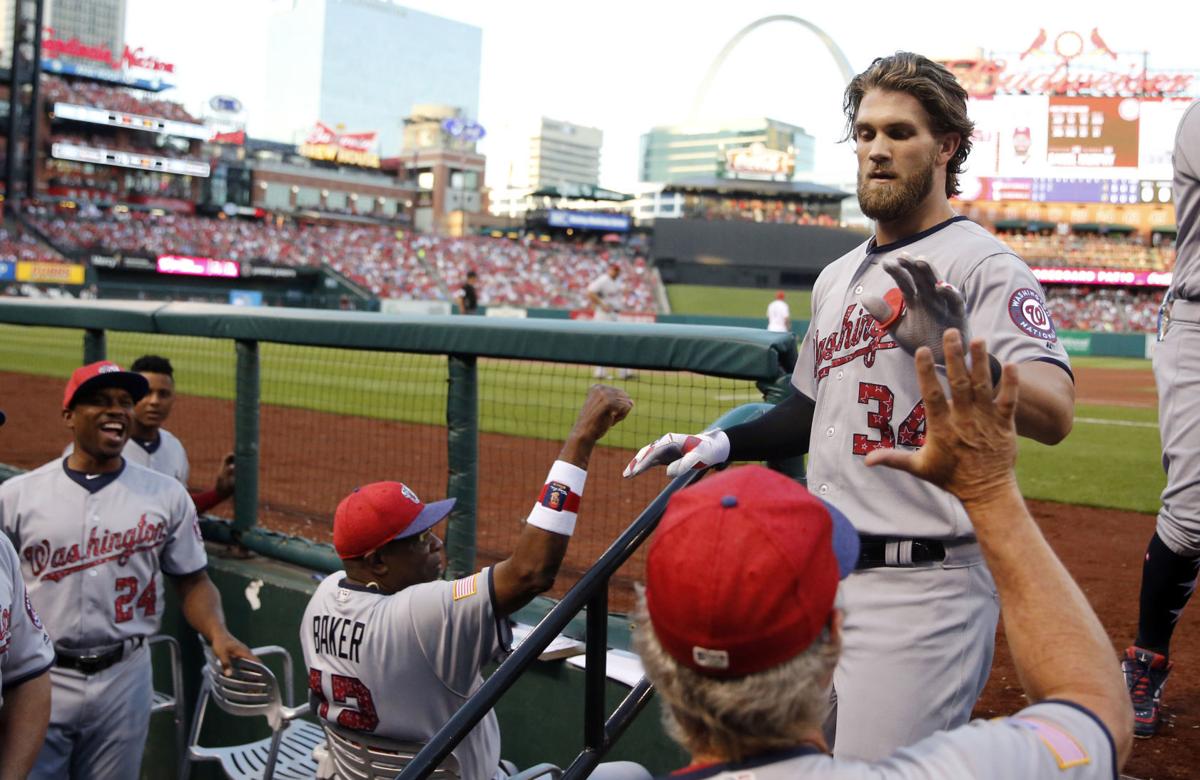 Maybe it's just a dream, but since Nelly started recruiting Bryce Harper on behalf of the Cardinals, the same thought has occurred over and over again.
Get this man some backup.
When it comes to celebrities instantly identifiable with St. Louis, the rapper with the country grammar is, like it or not, No. 1. Greed, hate and envy won't change that fact.
"He was my guy growing up," Harper posted to Instagram after he met Nelly at a concert in Harper's hometown of Las Vegas.
And then there was Nelly's video, which got more traction in St. Louis than the pavement in front of Ted Drewes.
"Cardinal fans, yo, I'm here with the hottest free agent to be, my man Bryce Harper," the rapper shouted into the camera. "Listen, Bill, Mr. DeWitt, call me! I got this! I'm doing all the negotiations! He just needed a little convincing, man!"
There are some potential pitfalls.
We don't yet know if the Cardinals are willing to splurge to sign Harper. The 26-year-old lefthanded masher would fit perfectly in the heart of the Cardinals' righthanded-dominant lineup. He would solve the current question-mark in right field. He also wants a ton of years and a ton of money. Harper was happy in Washington, but he and super agent Scott Boras reportedly turned down the Nationals' extension offer of a decade and $300 million. Winter meetings are coming. The players and pretenders in the chase for Harper will be determined soon.
We don't know if Harper sees St. Louis as a fit. "The St. Louis Cardinals don't have bright lights," USA Today baseball columnist Bob Nightengale explained in a recent piece that predicted Harper will next play in Philadelphia.
Nelly needs some help to steal the show.
Andy Cohen, the smiling face of Bravo, is a rabid Redbirds fan. He should have enough sway to guarantee Bryce and Kayla Harper their own reality show. Harper once campaigned to be on ''Hunted," a CBS show that asks participants to hide from professional investigators. Here's a better idea: 'Real Baseball Wives of St. Louis.' Imagine riding along with Bryce and Kayla as they try to figure out why Lindell Boulevard suddenly becomes Olive Street. This show would get better rankings than the blockbuster that is local snow coverage.
Did you know multiple critical characters from 'The Office' call themselves Cardinals fans? Jenna Fischer (Pam), Ellie Kemper (Erin) and Phyllis Smith (Phyllis) all share local ties. How could Harper, a self-identified TV junkie, refuse an Office-themed recruiting video? Bonus points if the sensationally creepy Creed Bratton made an appearance.
Homegrown supermodels Karlie Kloss and Devon Windsor could advocate for the St. Louis fashion scene. Harper should know cargo jean shorts are optional, not required.
Emmy-winning actor Sterling K. Brown, who appears regularly in Explore St. Louis commercials, could offer Harper a local's tour of the Lou, complete with key tips. Such as, don't forget your knee pads when you go to City Museum.
Chingy, the St. Louis rapper most famous for not being Nelly, should still have enough clout to secure discounted rates for the extended Harper family at the downtown Holiday Inn.
UFC welterweight champion Tyron Woodley, the former star wrestler at McCluer and Mizzou, must have a friend familiar with grounding and pounding who could offer Harper a hometown discount on body guard services.
What do Jon Hamm and John Goodman have in common? Both actors are from St. Louis. Both are huge Cardinals fans. Both are multiple-time hosts of 'Saturday Night Live'. If anyone can lean on Lorne Michaels to get Harper up there, it's these two.
Celtics ascending star and Chaminade alum Jayson Tatum could assist Harper with free Imo's pizza for life. Who can resist the provel-coated square? (Don't answer that.)
Jackie Joyner-Kersee would gladly give Harper sprinting lessons. He has been criticized at times for not running out outs. It once led to a dugout wrestling match with Nationals teammate Jonathan Papelbon. Only Yadier Molina gets away with not running out grounders here. No worries, though. JJK would have Harper hustling down the line in no time.
The Taylors are a little busy trying to land an MLS team, but they should not be excused from this effort. They help with everything from the Arch, to the arts. Why stop there? As far as we know, the soccer stadium naming rights are still up for grabs. Harper Field plays. Naturally, at least two aldermen would decide to fight the no-brainer.
Hall of Fame pitcher in the making Max Scherzer could give his old Nationals teammate house-hunting tips, or maybe just point Harper to the neighborhood Scherzer would have picked if the Cardinals had signed him like they should have. We find ourselves playing the what-if game with Scherzer often these days. Harper is on the market until he's not.
Celebrities, assemble. Follow the lead Lunatics' lead. Hopefully the Cardinals do the same.
---
Maybe the stylish powder blue away uniforms will help too?
Photos: Cardinals bring back the powder blue unis of yore
Cardinals unveil return of powder blue uniforms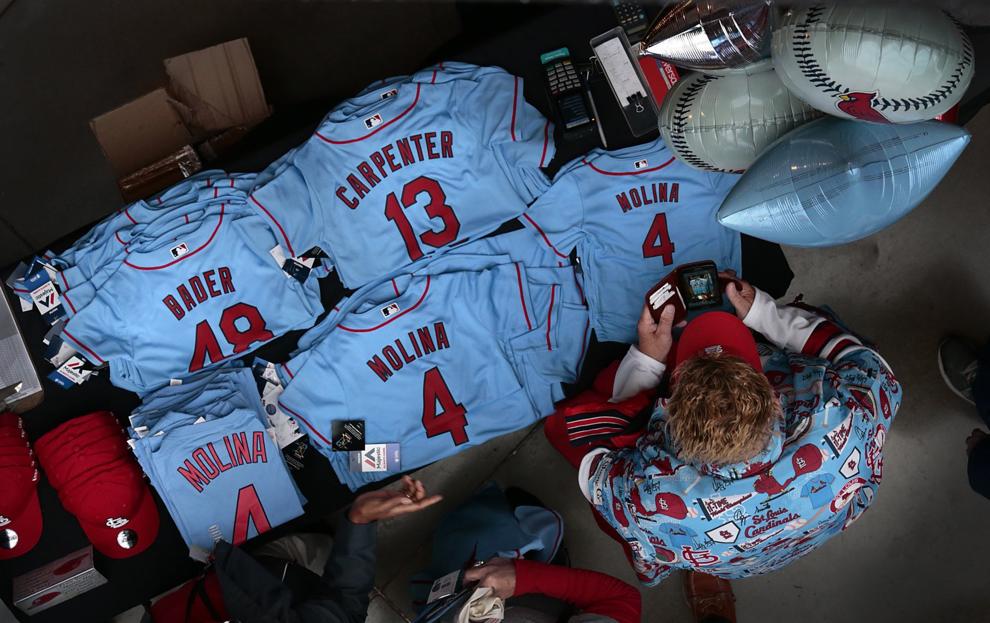 Cardinals unveil return of powder blue uniforms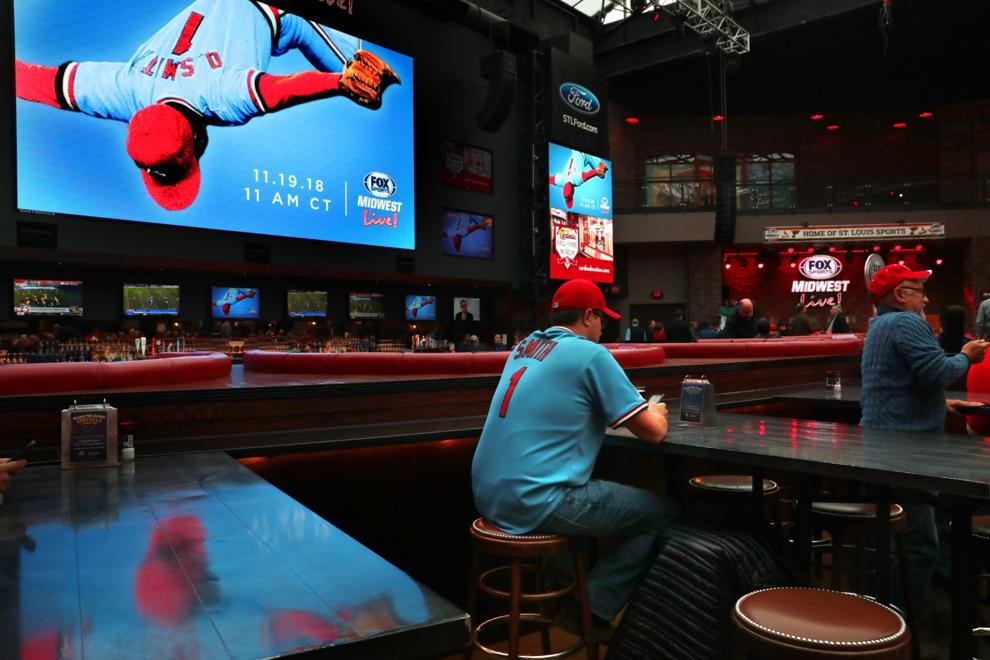 Cardinals unveil return of powder blue uniforms
Cardinals unveil return of powder blue uniforms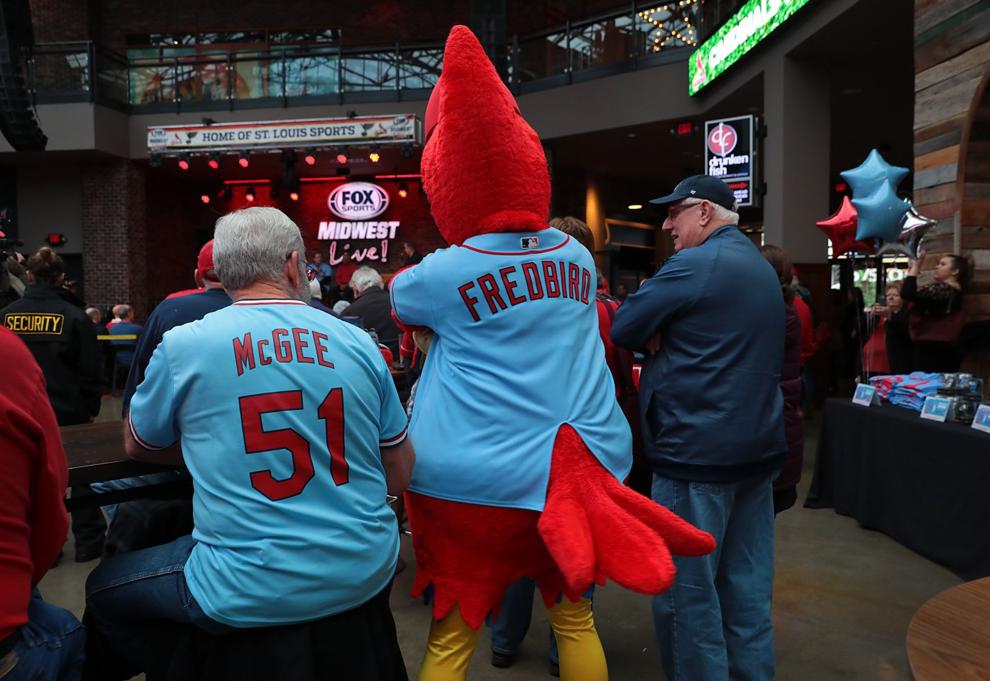 Cardinals unveil return of powder blue uniforms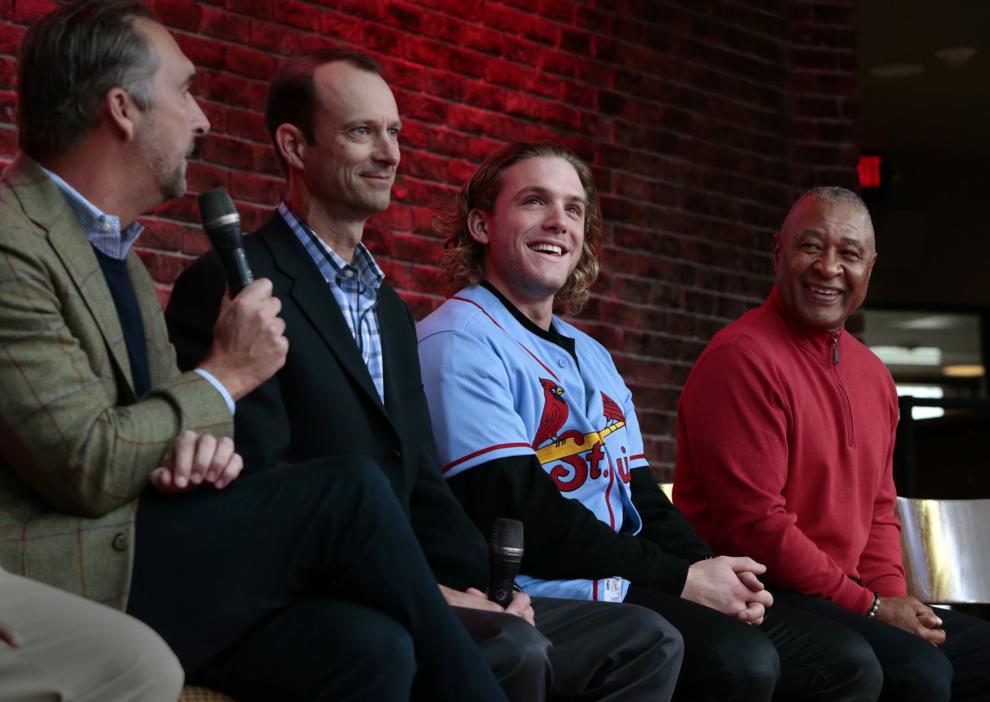 Cardinals unveil return of powder blue uniforms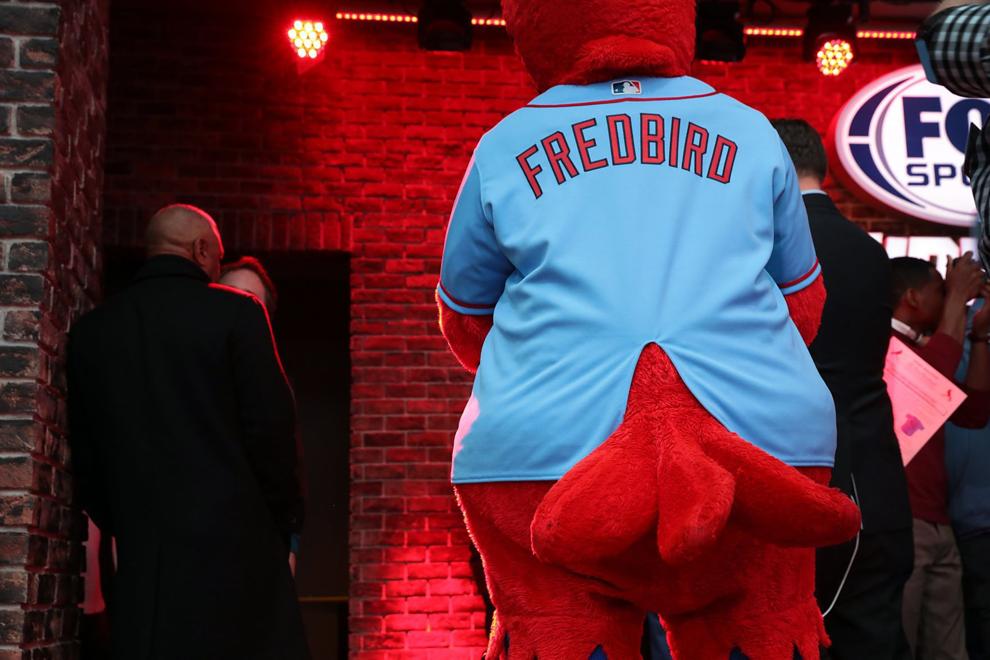 Cardinals unveil return of powder blue uniforms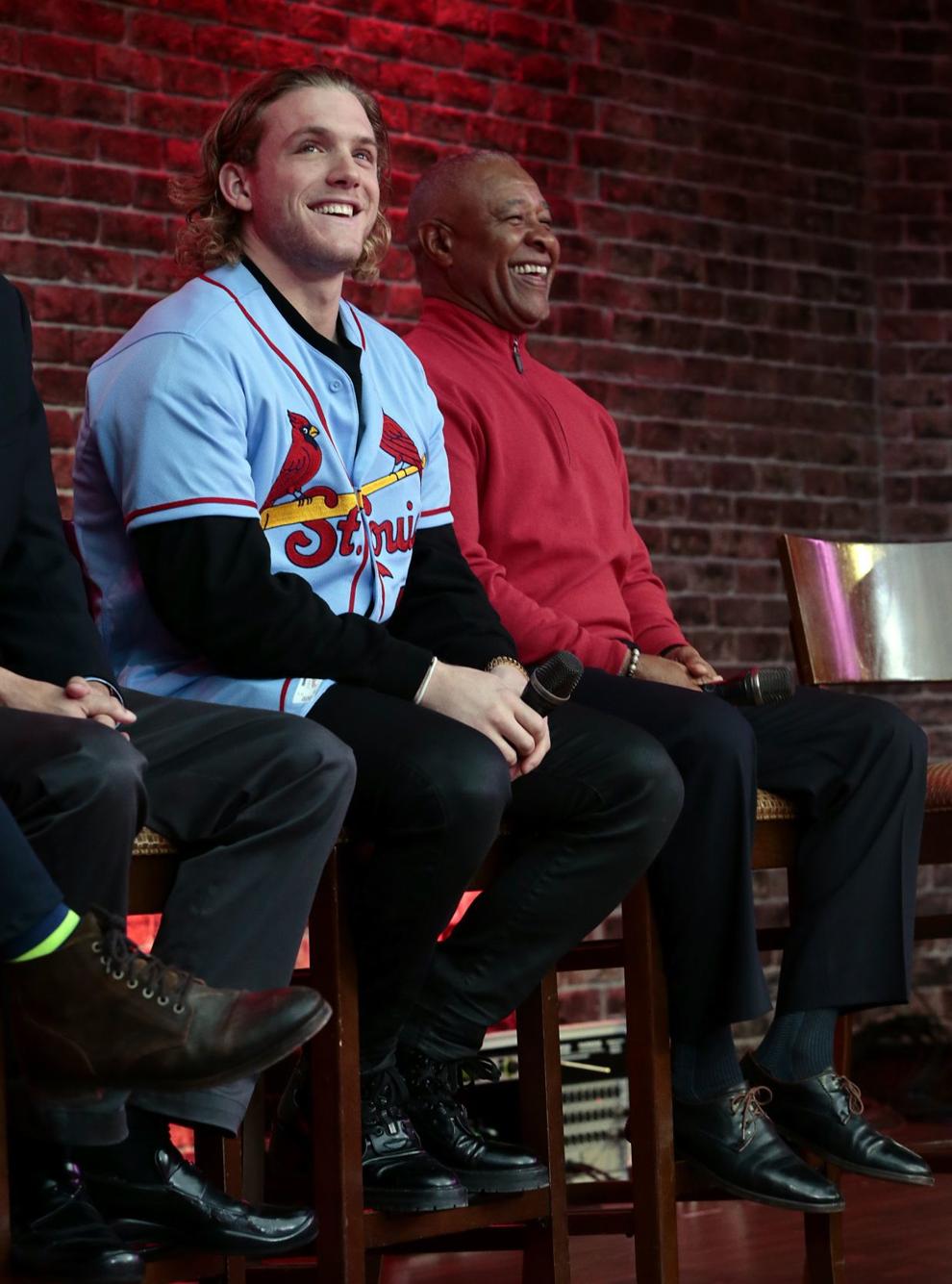 Cardinals' Blue Uniforms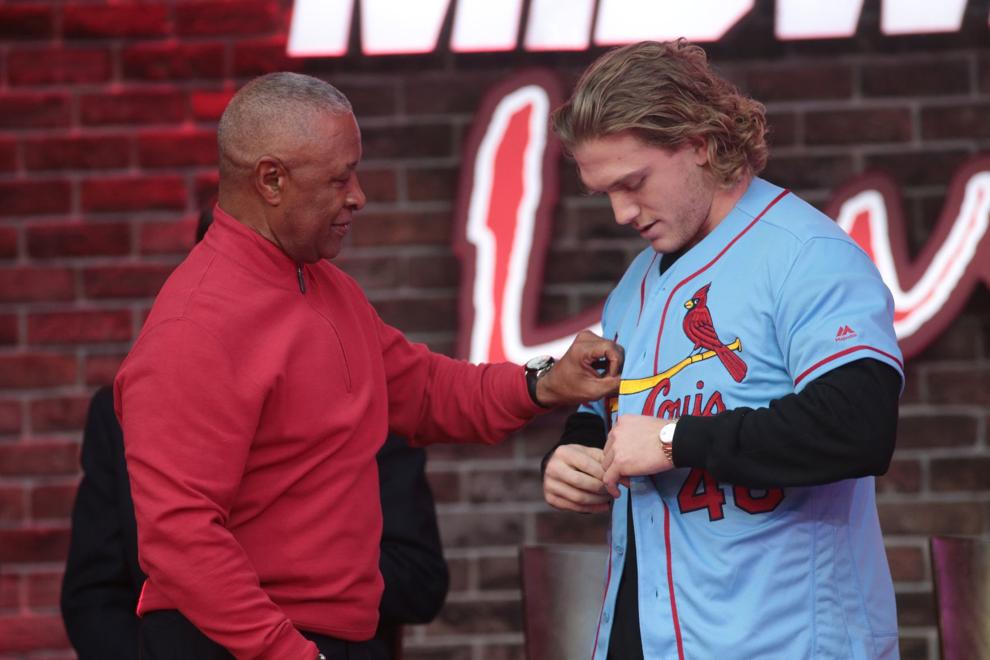 The 1982 Cardinals: Where are they now?