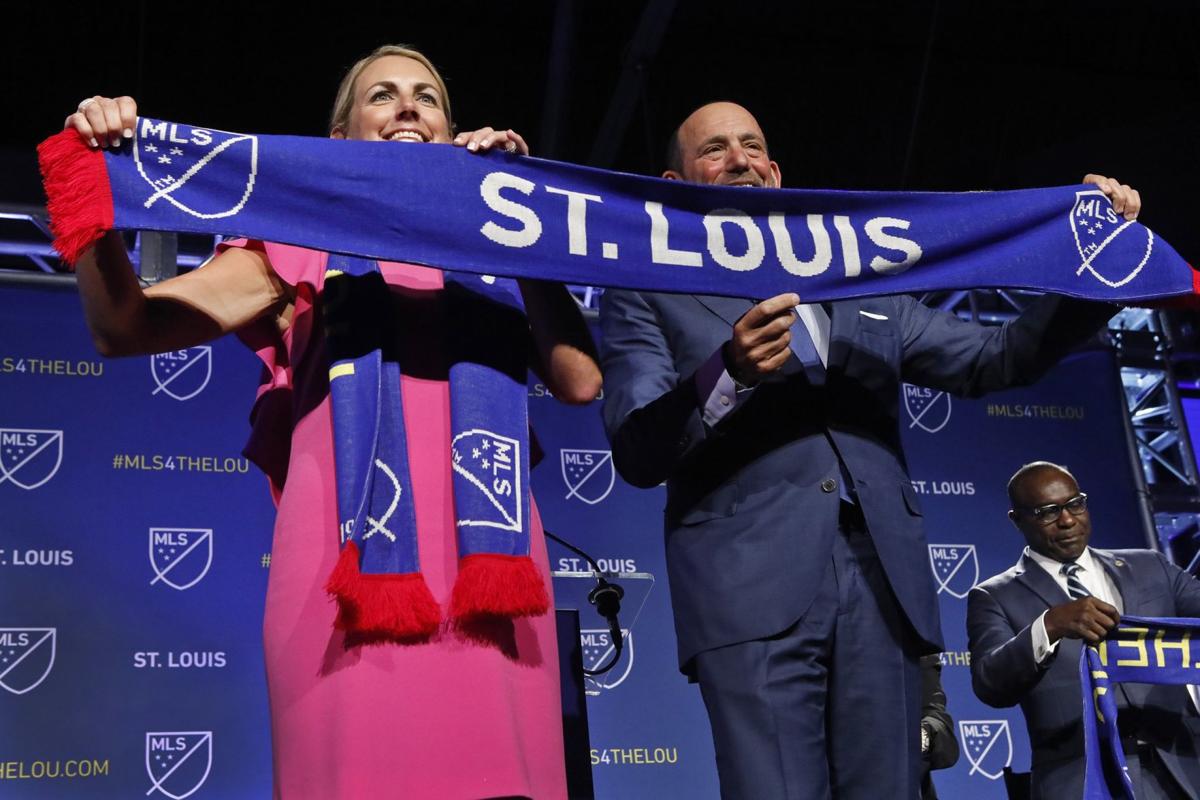 (Updated with Sunday's result.)
St. Louis, check out Seattle.
Out there in the land of Starbucks and Seahawks, Sunday was special.
The city was juiced on more than caffeine. A crowd of 69,274 created a raucous atmosphere at CenturyLink Field. Tickets that sold out a week ago were going for small fortunes on the secondary market. Hotels filled up. There's a buzz that the strong showing could lead to World Cup games being staged in Seattle in 2026.
Most importantly, the win let Sounders fans celebrate their first championship claimed at home, where they are known for creating a wall of imposing noise.
Maybe St. Louis will ride this kind of soccer wave one day. Maybe a city's pro sports calendar that turns from Cardinals spring training to Blues playoff hockey to Cardinals postseason baseball will add an element that becomes as familiar as those feel now. Maybe, based on the MLS4TheLou ownership group's penchant for the St. Louis City flag, red October won't just refer to baseball. Maybe St. Louis soccer fans will become known for their sound.
Right now, their cheer is loud and clear: "What's next?!"
Soccer fans here are hungry for updates. Their chance to see the final stadium renderings only increased their appetite. They would hyper-loop to game one in 2022 if they could. They want to know the team name, its colors and who will be running this thing on the soccer operations side.
All unanswerable at the moment.
An ownership group that has moved forward in linear fashion continues to do just that. The team is secured. The stadium plans are set. Much, much more remains in motion.
Before ownership group members meet with local soccer supporters at The Post Sports Bar & Grill in Fenton to watch Sunday's big game between the Sounders and Toronto FC, the Post-Dispatch caught up with ownership group leader Carolyn Kindle Betz about what comes next.
Q: What kind of feedback have you received on the final stadium renderings?
CKB: "We're so thrilled to see and hear all of the positive reactions. We've received public support from many city leaders, politicians and community members who share our vision to continue to fuel the growth and revitalization of not just the city, but the region."
Q: For you personally, what is your favorite part of the final stadium design?
CKB: "My favorite part is our vision for the District. We've always seen this as something bigger than soccer and much more of a civic project. Our goal has always been to continue St. Louis' revitalization alongside important community projects like Great Rivers Greenway and the developments at Union Station. So it's amazing to finally be able to share our full vision."
Q: Other than hoping to begin stadium construction in December, are there any points on the timeline that can be shared regarding team name, colors and sponsors for the stadium and uniforms?
CKB: "We're actually (now) hoping to begin stadium construction in January. However, we're making excellent progress on all of these fronts with the support of St. Louis business leaders, public officials, community members and fans. We know everyone is excited to know what our team name and colors will be. Right now, we're going through the process with Major League Soccer, and hope to be able to unveil those within the first half of 2020."
Q: At one point, it seemed to be a public consensus that retiring U.S. Soccer executive Dan Flynn would be a part of the soccer operations team when it was announced. Is that no longer the case? Is he still advising the group in an unofficial capacity?
CKB: "Dan retired from U.S. Soccer to spend more time with his family here in St. Louis, and hasn't been as involved with our ownership group since we secured the team. Currently, he's not advising our ownership group in any capacity, however we are greatly appreciative of the invaluable insight he provided for us as we navigated the soccer world and worked with Major League Soccer to secure a team for St. Louis. We have a great respect for everything he's done for the sport of soccer in America, and obviously the impact he's had on soccer in St. Louis."
Q: The group has talked a lot about the importance of community development. What projects are in motion to build connections between the team and the city?
CKB: "Right now, the team is meeting with community members, non-profits and our future neighbors to listen and learn from them to inform our community plan. Specifically, we are working with the History Museum, St. Louis Public Library and the Gateway Welcome Project on a few different ideas."