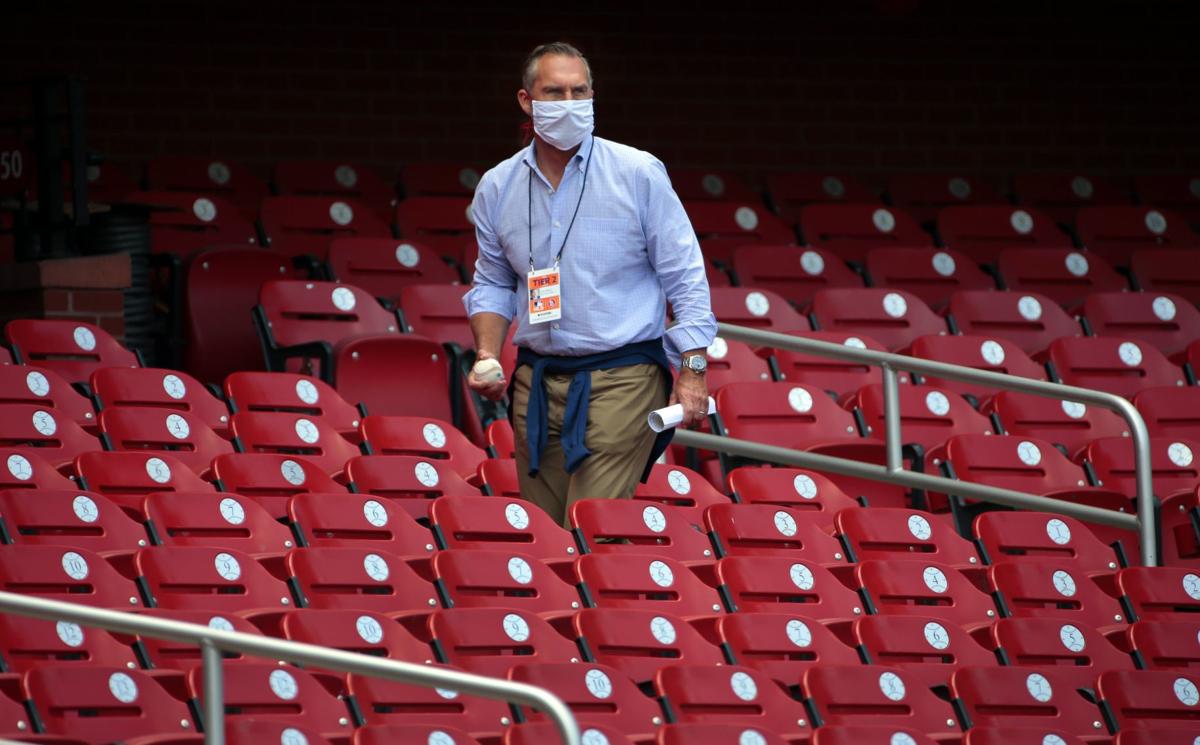 I'm embarrassed to admit the best analogy I can think of to characterize the current state of the Cardinals' season following the most depressing interview in the history of the video conferencing app known as Zoom is a scene from a movie I'm embarrassed to love.
But considering that embarrassment is going to be a theme in this one, here goes.
Late in the cinematic masterpiece that is "Dumb and Dumber," a persistent Lloyd Christmas boldly declares his affection to the completely out-of-his-league Mary Swanson. She tries to let him down gently by telling him his chances of winning her heart are, in her words, "not good." But Christmas persists, demanding odds. Not good as in one out of 100? More like one out of a million, Swanson responds. Beneath his bowl cut, Christmas' face break into a chipped-tooth grin.
"So," he exclaims. "You're telling me there's a chance!"
Yes, there's a chance the Cardinals could find some way out of this embarrassment of a COVID-19 crisis to complete some semblance of a season.
It might not be a 60-game season like scheduled.
It might not feature catcher Yadier Molina; or shortstop Paul DeJong; or starting pitcher Carlos Martinez; or infielders Rangel Ravelo and Edmundo Sosa; or relievers Junior Fernandez, Kodi Whitley and Ryan Helsley; or outfielder Austin Dean; or the seven Cardinals staff members who have tested positive for the virus.
It might wind up being the most pointless and painful season in a Cardinals history full of significant and cherished polar opposites.
But yes, there is a chance, and that's better than none.
If there wasn't, the Cardinals and MLB would have started the conversation about tabling the National League's most historically successful team while 29 other teams that have done a better job battling the virus — or just had more luck — continue to move forward without them.
Cardinals president of baseball operations John Mozeliak, as downtrodden as you will see him, said a conversation of that kind has not happened.
That possibility is a reality now that the Cardinals' coronavirus crisis has now taken them off the map MLB established to guide its teams around this pandemic. That map, it turns out, was junk. If it wasn't, the Cardinals would not have been cleared by the league to exit their multi-day Milwaukee quarantine early enough that the Wednesday and Thursday tests of Helsley, Dean and an unnamed staff member turned out to be positive for the virus after the team had regathered to fly home and practice, twice, before Friday's series opener against the Cubs was postponed.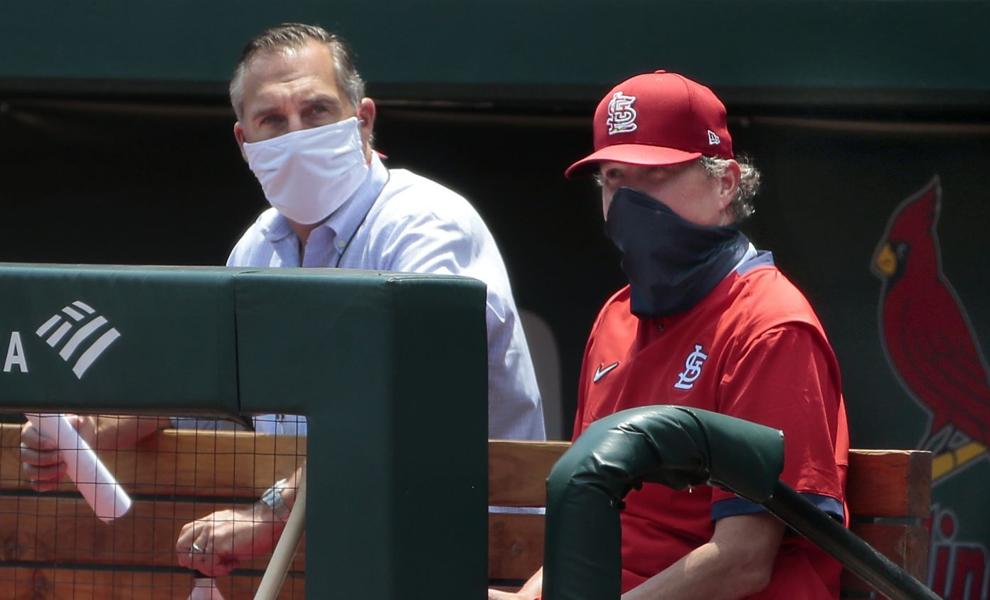 That MLB's plan was a mess won't make Mozeliak sleep any better during another lost weekend. Not when his club's inability to shake the virus is forcing this on-the-fly rewrite of the league's rules. As of Friday night, the Cardinals could not say which boxes they need to check in order to resume play, because the boxes they had to check to leave Milwaukee brought the virus home on the team plane. See what I mean by off the map?
"A lot of frustration," Mozeliak said. "A lot of disappointment."
Pile on the president of baseball operations if you like. You won't make him feel worse than he does. Some of his players and staff members are sick, fortunately not severely, but still. Others are asymptomatic, yet contaminated. The rest are testing positive for frustration. Other than three new positive tests after days of negatives, the most surprising news Friday was that no Cardinals opted out before reentering quarantine.
Critics of the Cardinals are pouncing on the opportunity to attack, eager to point out that a team often praised for doing things right is failing at the challenge of playing through the pandemic. And while some of the opportunistic adversaries are piling on using faulty facts, the overall criticism carries some truths. The Cardinals and the Marlins, at least for now, are the outliers when it comes to not finding a way to stop the pandemic from threatening their seasons, and the Marlins' comeback wasn't the one that was stopped in its tracks before one game was played.
The Cardinals cannot say without their fingers crossed that they went above and beyond when it came to doing every single thing in their power to dodge this invisible opponent, at least not before it was too late. Let the record show, though, that if every Twitter user's policing of players' on-field adherence to the new social distancing guidelines was as strict as their own real-life enforcement, our country would probably have a much better grip on this pandemic. Still, the Cardinals have no choice but to take their lumps while they wait to find out the latest checklist MLB officials have not yet made up.
Hopefully, and most importantly, everyone in the organization touched by this virus makes a full and fast recovery. Hopefully no other team finds itself in such a despondent place. Hopefully MLB isn't haphazardly adding pages to its protocol for more teams moving forward. Hopefully other teams can learn from the Cardinals' situation before they are battling their own outbreaks.
And, yes, hopefully some semblance of a season can still be salvaged here in St. Louis.
At the risk of sounding dumb, I'm telling you there's a chance.