Here are the highlights from sports columnist Ben Frederickson's weekly chat with St. Louis sports fans.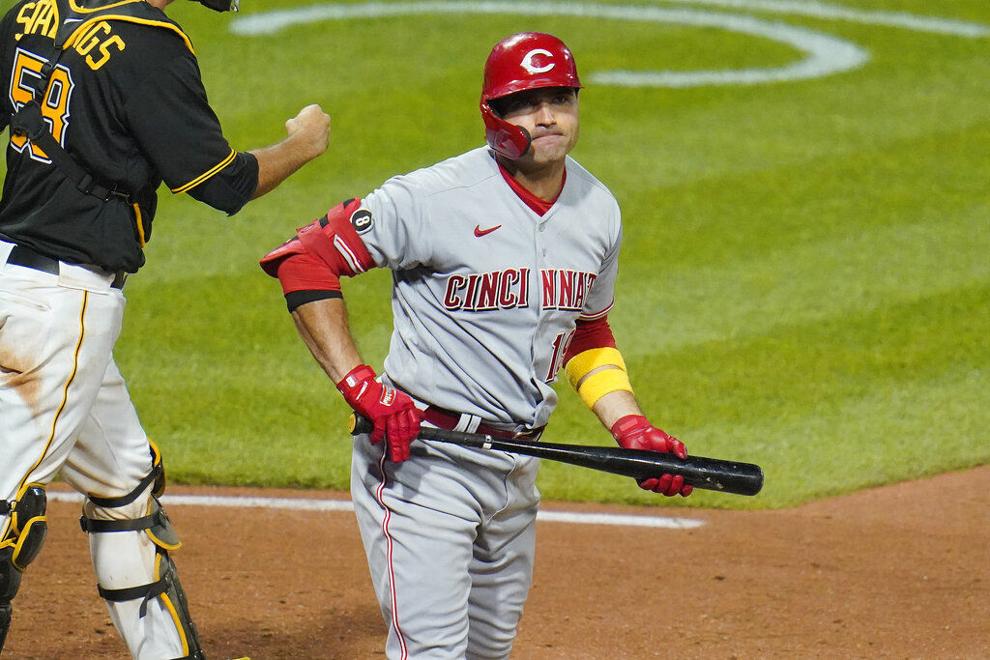 Q: The Cardinals and Reds are nearly identical in the standings, but it's easy to see why FanGraphs postseason projection gives Cincinnati much better odds of making the postseason: Pittsburgh. Can the Pirates do the Cardinals some favors?
A: It's asking a lot, even after the win Tuesday night. The Reds are 9-2 against the Pirates entering that game. They had outscored Pittsburgh 82-26, if you can believe that, before Tuesday's upset. Tuesday's game was one of nine the Reds have against Pittsburgh in their final 18 regular-season games. Four of those other games come against the Nationals, by the way. The Nationals are 11-29 since August with consecutive wins just once during that span. Entering Tuesday's games the Cardinals had an 18.6 percent chance of making the postseason, per FanGraphs. The Reds were at 43.3 percent. The reeling Padres checked in at 27.5 percent. St. Louis needs to be breaking out its black and yellow the rest of the season.
Q: Could the Brewers being so far ahead in the division wind up helping the Cardinals? Milwaukee could be more interested in resting some key players than fielding their best team against the Redbirds down the stretch?
A: Perhaps. The Cardinals have seven left against the Brew Crew and manager Craig Counsell already has been getting some of his regulars some rest when he can. He will be managing with the playoffs in mind more than worrying about the Cardinals. Still, even a scaled-back Brewers team is not an easy one to beat for the Cardinals. They have one series win against Milwaukee and it came back in mid-May.
Q: So, if the Cardinals somehow make the playoffs, and somehow beat the Dodgers in the wild-card, and somehow make a run to the World Series, but then lose, would the Best Fans In Baseball see this season as another failure?
A: I'm sensing some sarcasm here. Well played. There's a reason I say Cardinals fan problems are first-world problems. A lot of teams' fans would love to feel the pains that accompany annual relevancy. That said, a decade without a championship is a long time for a team that leads the NL in them. I don't think any team that reaches a World Series can be labeled a failure. That said, it seems a bit premature to suggest this team can do that. If the Cardinals do get into the postseason, they are likely going to be the playoff team with the lowest regular-season slugging percentage for the third consecutive season. We've learned that doesn't get you too far. The Cardinals don't get to throw a party for making the postseason this time around. There was not a COVID outbreak that threatened their season, like 2020. There problems were of their own making. Injuries are not a good excuse when you see some of the carnage other teams have had to sort through.
Q: The Los Angeles Times ran a story celebrating SoFi Stadium that includes new quotes from Stan Kroenke. Anything mentioned there that could hurt the Rams/NFL in the relocation case?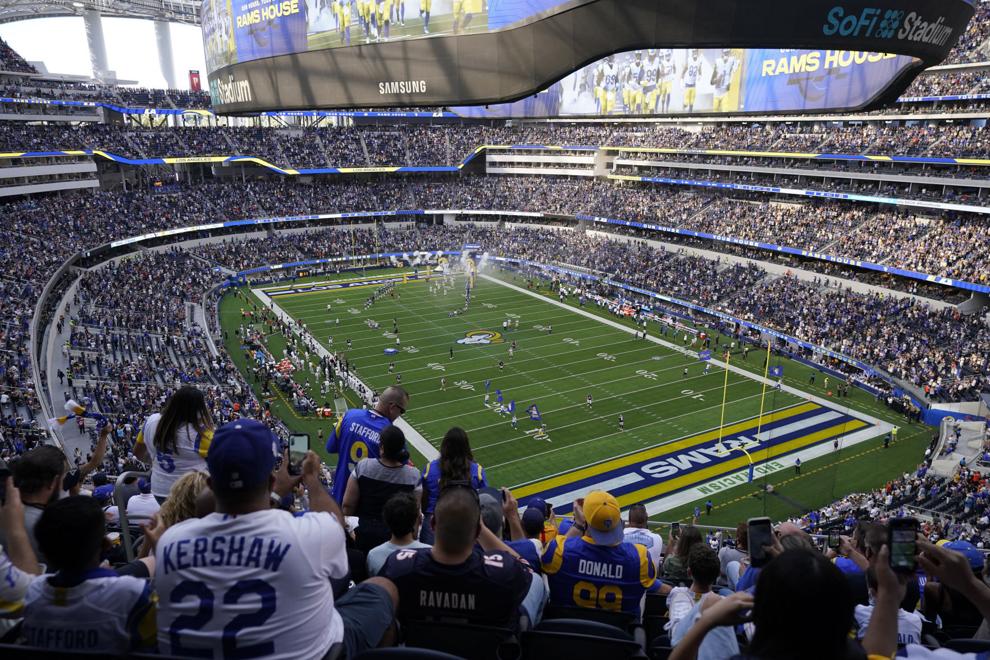 A: Not that I noticed. The STL lawyers are not relying much on new comments made in the media. They have depositions and documents unearthed during the discovery process. The biggest news in the NFL on Tuesday was that St. Louis Circuit Court Judge Christopher McGraugh rejected the Rams/NFL request for summary judgment across the board, meaning this is heading toward either a settlement or a high-stakes trial in January. All signs point toward a trial. It's remarkable how little coverage that development got nationally. I really do think the league is encouraging those it has influence over to ignore the story.
Q: Craig Berube recently made comments on a podcast about expecting Vladimir Tarasenko to be on the team this season. That could be shrugged off as coach speak but it sure sounds like Chief thinks Tarasenko will be one of his players. You have said Tarasenko needs to go. What will you be looking for and asking about if he doesn't?
A: What is Chief supposed to say? He's not the one negotiating -- or not -- the trade scenarios for Tarasenko. He's gotta coach the guys on the team. He's made his opinions, whatever they are, clear to Armstrong and Stillman. He's going to do his job. And hopefully, if he's around, Tarasenko takes the same approach. Maybe that works. That said the possibility for negativity or worse is ripe when a player who spent his offseason trying to pressure the team to move him didn't get what he wanted and has to show up and face the the proverbial music. In a span of an offseason Tarasenko's camp insulted the team, insulted team doctors and undermined (again) captain Ryan O'Reilly. He is going to be asked about these things.
Q: Mizzou will go 5-7 this season. Care to change my mind?
A: If the defense doesn't get better as the season goes along that prediction could come true.
I do think the D can and should improve from what we have watched to start through the end, though.
Some young guys should get better. Defensive coordinator Steve Wilks, if he's as good as advertised, should be able to shore things up some as he gets an idea of strengths and weaknesses.
I'm higher on Kentucky than most, and predicted the Tigers would lose that game.
For some reason some continue to ignore/underestimate how solid UK has been under Stoops.
A Mizzou coach has not won a football game in Lexington since Pinkel.
SEMO and North Texas are must-wins and should-wins.
Tennessee, Vanderbilt and South Carolina are all down and building up with first-year coaches.
Win those and that's a ho-hum six wins.
Gradual improvement of the defense is a must.
Wilks moving up to the box to get a better view of the field could help, though it makes you wonder why he wasn't up there from the start.
Q: Do the voters for the AP Top-25 college football poll manipulate ranking in order to keep power programs within striking distance of the top four? Ohio State was heavy favorite at home against Oregon and lost, yet remain ahead of a Penn State team that beat Wisconsin on the road. What gives?
A: Especially early in the season, preseason expectations are going to factor into voters' ballots. Those expectations will be overpowered by real-time results as the games play out this fall. The College Football Playoff rankings are what matter for playoff purposes these days, and we are still nearly two months away from seeing those. The AP Top-25 is mostly for fun and fodder.
Q: Do you think there's a decent chance David Backes winds up in some sort of front-office role for the Blues in the future?
A: Good prediction. It was clear even when Backes was competing against the Blues for a Stanley Cup that a great deal of mutual respect was still there. I wouldn't be surprised at all if Army and Backes become front-office teammates at some point.
Q: How should the Cardinals handle the long-term future of Jack Flaherty after this injury-altered season? Does it increase or decrease their chances of an extension?
A: You see what the landscape looks like after the upcoming negotiations that will (hopefully) determine a new collective bargaining agreement, then go from there. Flaherty could be more open to the security an extension offers after experiencing some of the injury-related adversity that is common for his position. If he's determined to be a free agent and determined to bet on himself that he can get the biggest money that way, from the Cardinals or another team, then you just let it play out. There are worse things in the world than letting a very good young player max out his talents on whatever he can earn through arbitration. I think the Cardinals would like to extend him but it takes two to tango. I can't imagine Flaherty or many in his spot will be accepting extensions before the new CBA is in place, because that CBA is likely to shorten the path to free agency and make sure younger players make more.
Q: Can you put what 40-year-old Adam Wainwright is accomplishing into the proper context?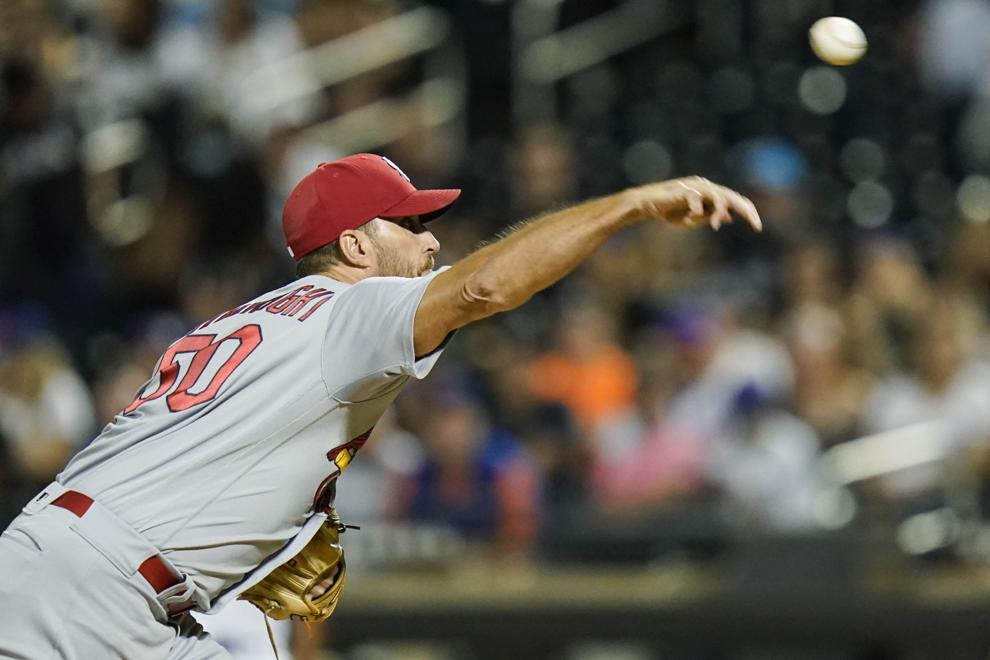 A: First off, it has to be placed in the proper context regardless of his age.
There has been so much obsession about his age I think his recent dominance is being lost or downgraded.
He's not beating his age group.
He's beating almost everyone.
Wainwright has a 2.95 ERA since the start of the pandemic-shortened 2020 season and ranks either first or second in all of baseball in wins (21), innings pitched (256) and quality starts (27).
When baseball was at its most unpredictable, he was one of the most reliable. Not for his age. For all of baseball.