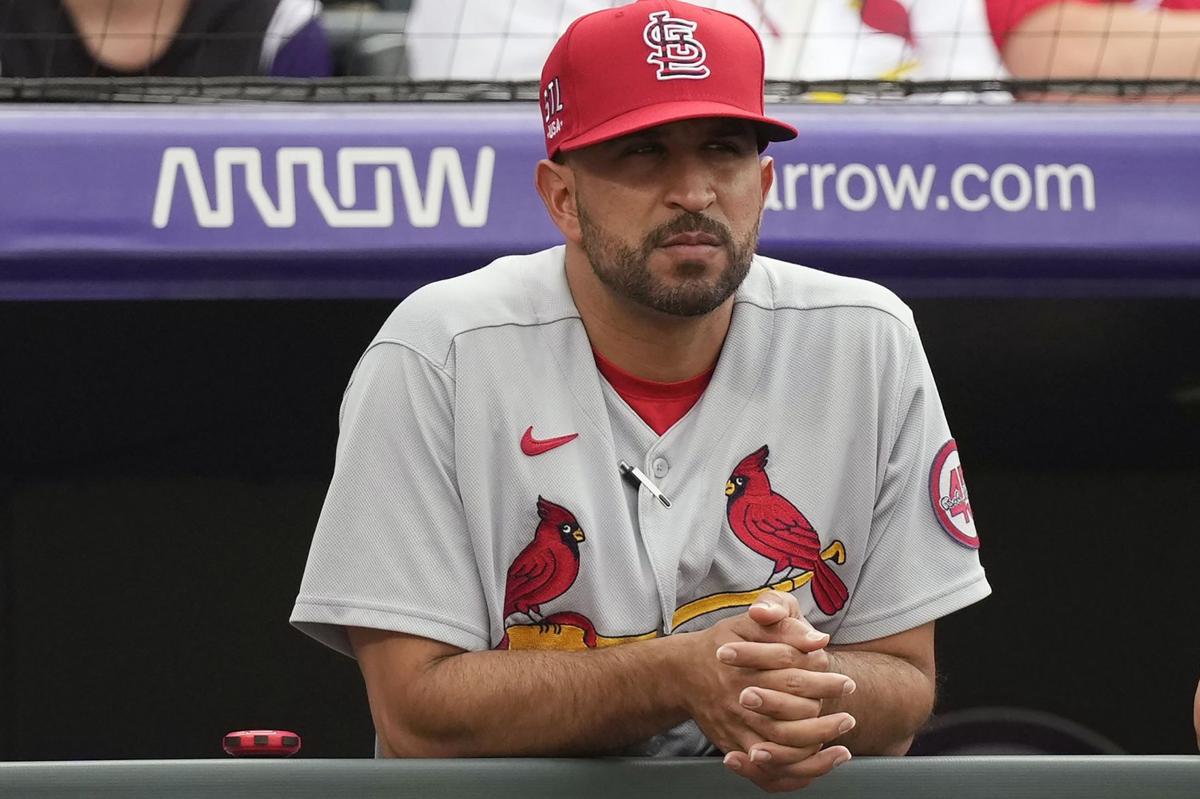 If an optimist about MLB's lockout does some back-of-the-napkin math counting back from what is supposed to be opening day, it appears baseball has given itself about three months to smooth over thorny labor issues in time for a rushed spring training.
For the Cardinals, that means about 12 weeks to best assess the work they need to do once the business of baseball resumes.
Signing Steven Matz to a four-year, $44 million deal before the lockout made sense. The rotation needed some left-handed lean. Matz is a groundball-getter and walk-avoider. He should pair nicely with a defense that has become elite.
But even if one can ignore the understandable longing for new Mets cornerstone Max Scherzer — guilty — and overlook the obvious appeal of new Cubs addition Marcus Stroman, there still are some legitimate concerns about the Cards' lone significant addition from the outside before baseball's shuttering.
Over the span of the past five seasons, Matz has been more or less a league-average starter. His age-30 2021 season was his best during that snapshot. It featured a 14-7 record and a 3.82 ERA over 29 starts that totaled 150.2 innings. Yet Matz turned in only nine quality starts, meaning he provided six or more innings and three or fewer earned runs allowed in just 31 percent of his games. Seven times since 2015, Matz has been placed on the injured list due to arm and elbow issues. He's never pitched more than 160.1 innings in one season.
Even with Matz's addition, Adam Wainwright is the only Cards starter who reached double digits in quality starts last season. He totaled an impressive 22. That's more than Matz (nine), Jack Flaherty (nine), Johan Oviedo (two), Miles Mikolas (one), Dakota Hudson (none) and Jake Woodford (none) combined. Expecting all arms returning from injuries to fizzle is doomsday stuff. Expecting all of them to thrive, in addition to expecting 40-year-old Wainwright to hogtie Father Time once more, seems a bit too optimistic. Remember that arms departed include Kwang Hyun Kim, Carlos Martinez, Jon Lester, J.A. Happ, John Gant and Wade LeBlanc.
None of this is meant to beat up on Matz. It's meant to pump the brakes on the idea he alone has solved the team's needs. Signing the southpaw was a nice value move if he stays healthy and repeats what worked for him last season. The question should now become, what do the Cardinals do with the dollars saved?
The team's 2022 payroll is on track to be more or less at the same level as the 2021 amount, once you figure in Nolan Arenado's contract and other raises due through the arbitration process. The front office has suggested an uptick in payroll can be expected. How much? Where?
The team has pointed to bullpen upgrades and hinted at the idea of some bat shopping. Let's hope that was downplaying plans for the final season of Wainwright and Yadier Molina, and what could be the best chance to strike with Arenado and Paul Goldschmidt.
Big spending on volatile bullpen arms is risky business. It has gone poorly for the Cardinals in the recent past. Value plays have been the team's best move there. The same can't be said for offense.
Even when using the most pleasant span to take a snapshot of performance, the Cardinals still trailed the World Series winner (Braves), the team that knocked the Cards out of the postseason (Dodgers), and two division opponents (Brewers and Reds) in runs per game averaged during the second half of 2021. Compared to NL peers, the lack of on-base plus slugging percentage from middle-infield spots was alarming. This fact coincides with a round of free agency that has been defined by shortstops at all price levels, at least before they started flying off shelves.
Trevor Story, who had interested the Cardinals as late as the last trade deadline, and Carlos Correa remain available, ready to be grabbed by teams that step up after the lockout ends. Competition from some of the usual big spenders could be absent. Correa would likely go against the Cardinals' tendency to abstain from free-agent bidding wars for top talent. Would Story? Maybe not if he becomes interested in a prove-it contract aimed to rebuild the value he lost last season.
If sticking with internal options at shortstop is determined to be the best path forward, why not provide some proven insurance at designated hitter? The position is coming with a new collective bargaining agreement. Some pop there, especially from the left side of the plate, would buy time for shortstop sorting.
This dead period also gives the Cardinals a chance to look around the division.
The Cubs' addition of Stroman after adding Wade Miley from the tanking Reds suggests the North Siders might be interested in competing a little more than we thought. A front three of Stroman, Miley and Kyle Hendricks is formidable. What if the Cubs make a run at Correa?
The defending division champion Brewers remain a threat, and they just recently made a very Brewers move by trading prospects and Jackie Bradley Jr.'s so-far disappointing contract for slugging outfielder Hunter Renfroe, who brings with him a career slugging percentage of .563 against the NL Central.
Cardinal Nation never sleeps, not even during a lockout. If its team is going to be the kind of contender fans yearn to cheer for in 2022, work remains when business resumes.