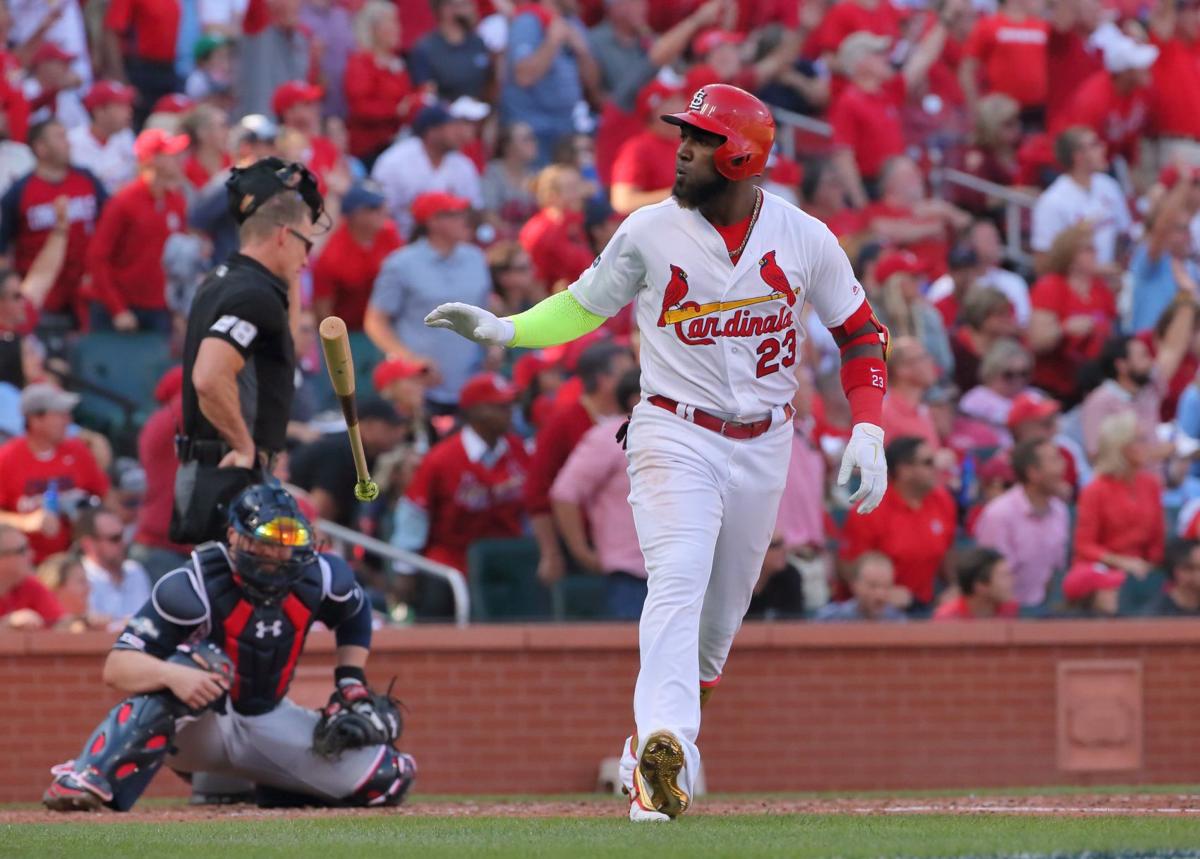 SAN DIEGO — Baseball teams, super agent Scott Boras said here Tuesday, can be broken down by their pattern of flight — or their refusal to get off the ground.
"There are some hummingbirds, where they will buzz around and move through the process," Boras said during his annual Winter Meetings filibuster. "There are some sparrows that have a big desire to get something big, but they can't quite carry the weight of it. Lately, there are a lot of owls. Where they are kind of wise, and mostly work at night in what they do. Very thoughtful. Certainly, we have a lot more hawks this year than in the past. And probably, the biggest concern is, you don't want to be an ostrich, and lay the biggest egg."
Let's keep the metaphor rolling. The Cardinals? They appear to be comfortable with the risk of counting their eggs before they hatch.
Those tracking the comments made between the Cardinals' ejection from the National League Championship Series and the first couple of days of Winter Meetings should be able to easily identify the topic that is ruffling some feathers back home in St. Louis, and perhaps to some degree here in San Diego.
We're talking, of course, about the birds and their bats.
The 2019 Cardinals excelled at pitching, baserunning and defense. Their ability to shine in those areas helped carry an underwhelming offense to 91 wins, a first-place finish and an NLCS appearance. That offense ranked 10th in the National League in runs per game (4.72), 11th in on-base plus slugging percentage (.737), 12th in home runs (210) and 13th in extra-base hits (480). Its pitiful showing against the Nationals in an NLCS sweep put an exclamation point on a season-long struggle.
Fans are not crazy for wondering whether the lineup that returns will be any better.
Especially because the Cardinals seem braced to lose cleanup hitter Marcell Ozuna to free agency without prioritizing a middle-of-the-order replacement from outside the organization. Ozuna, while streaky, still ranked third on the 2019 team in extra-base hits (53) and second in home runs (29) and RBIs (89). He totaled 78 percent of the team's cleanup at-bats.
For the first time since Ozuna rejected the Cardinals' qualifying offer to shop for a more lucrative multi-year deal, a member of the organization acknowledged the hole his absence could create. It wasn't a front office member. It was the 2019 Manager of the Year.
"I hesitate talking about Ozuna being gone because in my mind he's not gone," Mike Shildt said Tuesday. "I know he's a free agent, but he's still, to me, with us until he's not. Of course, I would love to have him back."
Shildt didn't hesitate when it came to explaining the difficulties of a competitive team losing an Ozuna-type bat. He discussed the pressure of slotting an unproven hitter in that spot. Here's how he walked the company line while also sliding his thumb onto the scale.
"The teams that are the best offensively have the longer lineups," Shildt said. "So, you know, I don't know that we have to have the traditional four-hole hitter. Don't get me wrong. I would love to have that presence that Ozuna brings, a guy that can do danger and elicits a little bit of, like, 'I don't necessarily want to pitch to that guy.' And I don't want to minimize that, because it's a real, real thing and I would love to have all of it . . .
"However, it looks that we can lengthen the lineup with quality guys, and quality at-bats are going to be important. But protection is important, you know, for that. That not only makes a three-hole hitter better, but that makes the six-hole hitter better, the five-hole hitter, the seven-hole hitter better. We've all seen it in various forms. You add that one hitter or take that one hitter out, it makes a huge difference in the lineup . . .
"It's usually more noticeable when you add that guy and everybody goes, 'Whoa!' And it puts everybody in a slot. We have a talented group of guys. I don't want to minimize that at all. The fact of the matter is, we achieved to our capabilities in a lot of levels, and we didn't achieve collectively in some cases offensively like we feel like we are confident in.
"We are very optimistic about what it looks like. Huge confidence in the group that we have, but the ability to lengthen our lineup is only going to help the greater good."
That's likely as close as Shildt will get to campaigning publicly for the return of Ozuna, or the addition of a comparable hitter. He believes his job is to make the most out of what he is handed. He loves his team. But like the rest of us, he seems to see an upside in adding some serious thump.
Through two days here at Winter Meetings, we have heard about how the Cardinals will hit better in 2020. Hitters like Matt Carpenter and Harrison Bader are working to alter their body (Carpenter) or approach (Bader) to bounce back from disappointing seasons.
"While public expectations for outfield prospect Dylan Carlson are being downplayed, hopes are high. There has been much discussion about interest in a left-handed hitting outfielder, though not necessarily one who holds a cornerstone spot in the lineup. Asked Tuesday to gauge the level of concern about a lack of proven protection for top hitter Paul Goldschmidt, general manager Michael Girsch circled back to a familiar theme.
"Almost across the board, we think our offense can be better," Girsch said. "Almost everybody on our roster can improve offensively. If that happens, we should be fine."
It's just that the "if" seems significant.