Harrison Bader's brand is growing.
The Cardinals' third-year outfielder was in town this week to model his club's new powder blue uniform during its big reveal. Instantly, No. 48 in the new color was for sale in prominent sections of the team store. Bader dropped the puck at a Blues game that same night. And don't forget Bader, pictured crouching next to a race car, is on the front of the latest edition of the Cardinals' official magazine.
These opportunities are reserved for players the Cardinals want to prioritize, like fan favorites and/or starting center fielders. With only 170 major league games beneath his belt, Bader has become both. While calls for mega free agents like Bryce Harper and big splash trade targets like Paul Goldschmidt dominate Cardinals chatter this offseason, the club is clearly presenting its 24-year-old former third-round draft pick as proof of a homegrown star.
Both things can be true. Yes, the Cardinals need more star power in their lineup. And yes, Bader has big-star potential. Especially here.
"If you win, stars are part of that," president Bill DeWitt III said during the uniform reveal. "They emerge. You saw Harrison Bader on the stage today. A young, emerging star. Super exciting. When he started running wild this past summer, it got our fans energized."
Bader's face wears a couple of scars from headfirst slides gone wrong. They are physical reminders of the all-out, attacking style that has endeared the player to a fan base that will always view the Whiteyball era as a sepia-toned tribute to hustle.
The New York City native plays like he is determined to prove he is not cut from high-end cloth. Yes, he wears outfits that belong on a runway and slips into designer boots when he takes off his cleats. But his brand of ball is blue collar and steel-toed. It's the reason he and beloved Cardinals outfielder turned coach Willie McGee have formed a special bond.
Willie works players as hard as he once worked — if they ask for it. Bader keeps coming back, and moving up. He has raced from fourth outfielder, to starter, to starter the team is going out of its way to promote.
Bader wowed the defensive metrics last season. Fielding Bible's Runs Saved graded him at 11 runs above average in center, good for fifth-best in baseball. Statcast sings his praises.
One Statcast metric known as Outs Above Average, which attempts to measure the difficulty and probability of each play, ranked Bader's range as the best in baseball, tied with Gold Glove winner Ender Inciarte.
While Bader's limited playing time (915 outfield innings) hurt his chances for a Gold Glove and other defensive awards, the impact he made in fewer innings than his brand name competitors suggests he could have toppled some of the game's best if he had played more.
The Cardinals have committed to Bader's strengths of elite defense and speed. As for his offense, time will tell. There are reasons for optimism. Bader averaged .264 with a .334 on-base percentage and a .422 slugging percentage last season. That's a .756 on-base plus slugging percentage. The league average for a center fielder was .726. More importantly, Bader got better. Remember, he posted a .659 OPS in 85 at-bats in 2017. The key? More at-bats led to more production. Another good sign.
And his power appears to be on the rise. He knocked 12 home runs, 20 doubles and tied for the team lead in triples (two) in 2018. His bat doesn't have to be his best asset. He just needs to get on base. He changes games when he does.
His 15 steals led the team last season. No other returning Cardinal had more than Kolten Wong's six. Per Statcast, Bader is one of the fastest players in baseball at the moment. Who else can go from second base to home on an infield single? He did it last season.
Bader's speed, like his glove, has created a buzz. He received one third-place vote for National League Rookie of the Year. Folks are starting to realize the Cardinals have a center fielder worth watching. The newfound foothold won't slow his feet. Hold him to that, he says.
"In my head, I'm always fighting for a job," Bader said. "That's what's important. You always have to keep that rookie mentality. That's been reaffirmed by Willie, who I lean on a lot. That's a dude who, for 20 years, kept that mentality, and then knew when he was done. Nothing is ever set in stone."
Smart stance, considering the recent history of Cardinals center fielders. The position is still suffering from the curse of Jon Jay. As in, the same Cardinal has not logged the most innings at the position in back-to-back seasons since Jay did it from 2013-14.
A prime spot has become a revolving door. This is Bader's chance to lock it.
He has prepared by working out five times per week this offseason. Recently, he posted to Twitter a video of himself performing what he calls a farmer's carry.
Basically, you pick up as much weight as you can, and walk as far as you can with it. Just watching the video makes your shoulders scream. It looks like he's carrying a Volkswagen's worth of iron. Just how much weight was that?
"I like people to guess those numbers," Bader said with a grin.
Fair enough. How about a rough estimate?
"You can say it's going up," he said.
You can say the same for his celebrity, if he can hold on to what has become a slippery assignment.
---
CARDINALS CENTERPIECES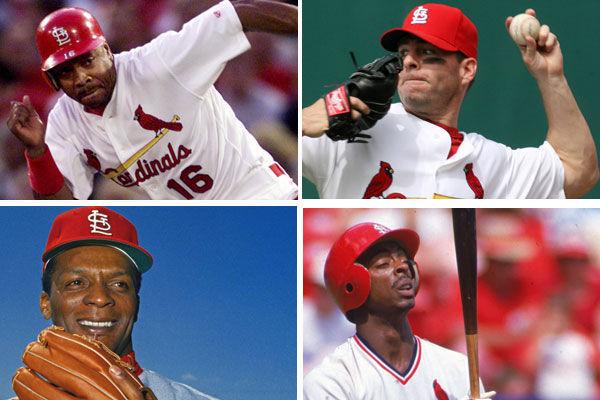 With his 2018 election to the Cardinals Hall of Fame, Ray Lankford strengthened the Cardinals' claim to uncanny continuity at his primary position: center field.
Since the start of the 1924 season, which featured Taylor Douthit as a young center fielder destined to become a World Series champion, the Cardinals have played almost 15,000 regular-season games. About 45 percent of those games have been started by one of six high-profile center fielders. Four of them -- Terry Moore, Curt Flood, Willie McGee and Jim Edmonds -- already are in the Cardinals Hall of Fame.
Here's a look at the most memorable center fielders in Cardinals history, with comments on all but Douthit by Post-Dispatch baseball writer Derrick Goold: 
TAYLOR DOUTHIT (1923-31)
FOR ST. LOUIS: 855 games (783 starts in CF)
CARDINALS STATS: .300 BA, .779 OPS, 29 HR, 342 RBIs
WORLD SERIES CHAMPION: 1926, 1931
---
PHOTO: Taylor Douthit and the Cardinals outfielders pose before the opening game of the 1930 World Series. Douthit is third from right. Hall of Famer Chick Hafey is second from left.
TERRY MOORE (1935-48)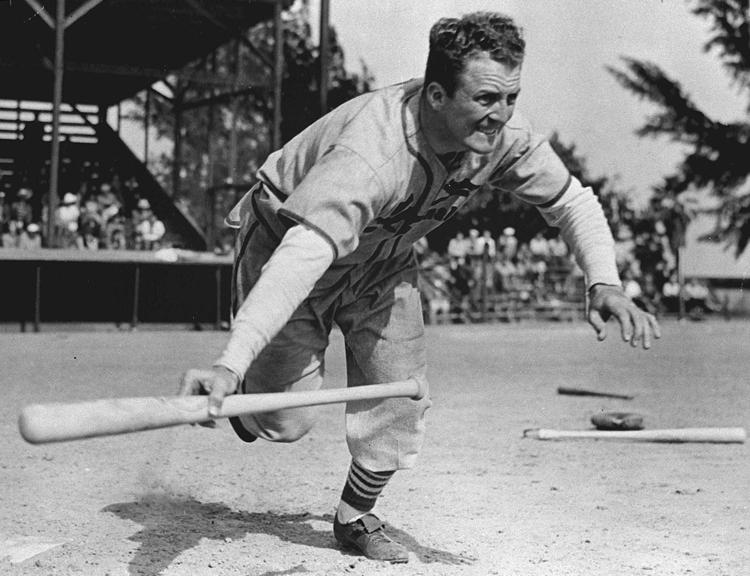 GOOLD'S TAKE: The captain of the Cardinals through two World Series championships — the 1942 (above) and '46 Cardinals — Moore was widely regarded as one of the finest defensive center fielders of his time, many years before Gold Gloves were awarded. In the '42 World Series, Moore dived over Stan Musial to snare what would have been a run-scoring line drive hit by Joe DiMaggio. Moore was a four-time All-Star who lost three seasons at the peak of his career to serve in World War II.
FOR ST. LOUIS: 1,298 games (1,133 starts in CF)
CARDINALS STATS: .280 BA, .739 OPS, 80 HR, 513 RBIs
CURT FLOOD (1958-69)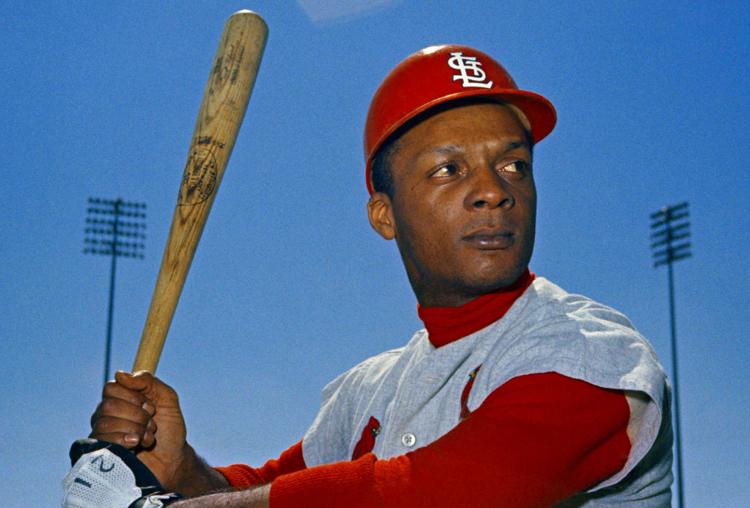 GOOLD'S TAKE: Remembered more for refusing a trade to Philadelphia and fighting the initial skirmish with baseball that heralded free agency, Flood had won his seventh consecutive Gold Glove a few weeks before that trade. Flood was also a three-time All-Star and had six seasons with a batting average better than .300. In 1968, he hit .301 and finished fourth in MVP voting. "Curt to me was one notch below (Willie Mays) in center," teammate and friend Bob Gibson said.
FOR ST. LOUIS: 1,738 games (1,552 starts in CF; World Series champion in 1964 and '67)
CARDINALS STATS: .293 BA, .733 OPS, 84 HR, 633 RBIs
WILLIE MCGEE (1982-90, 1996-99)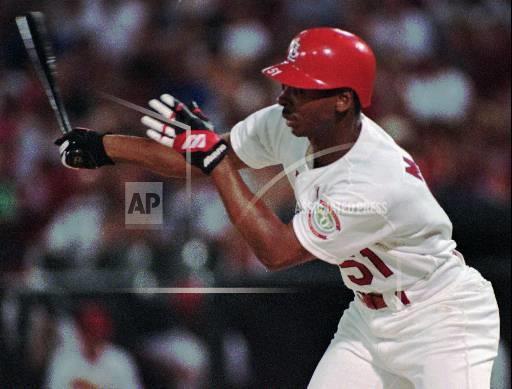 GOOLD'S TAKE: One of the most beloved Cardinals, McGee won three Gold Gloves, appeared in four All-Star Games and won two league batting titles (1985 and '90), the second after being traded to the American League. In 1985 he combined all of those awards and added an MVP.
FOR ST. LOUIS: 1,661 games (1,116 starts in CF); World Series champion in 1982
CARDINALS STATS: .294 BA, .729 OPS, 63 HR, 678 RBIs
RAY LANKFORD (1990-2001, 2004)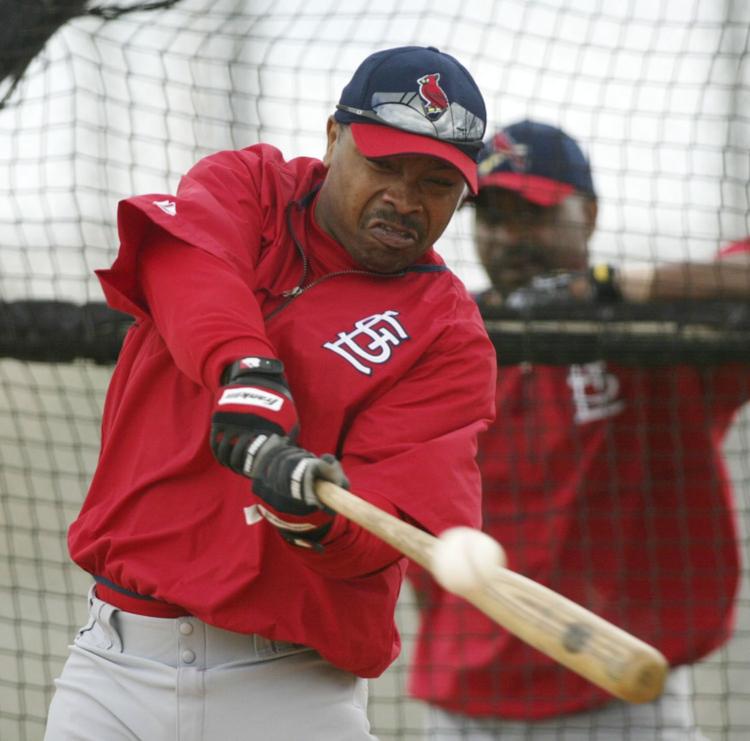 GOOLD'S TAKE: In the final at-bat of his career, Lankford added to his own record — drilling a two-run home run, his franchise-best 123rd at Busch Stadium II. During his 10 years covering center for the Cardinals, Lankford did many things well. Twice he stole 40 bases. Twice he hit more than 30 homers. He scored more than 90 runs three times, drove in more than 90 twice.
FOR ST. LOUIS: 1,580 games (1,070 starts in CF); four postseason appearances
CARDINALS STATS: .273 BA, .846 OPS, 228 HR, 829 RBIs
---
JIM EDMONDS (2000-07)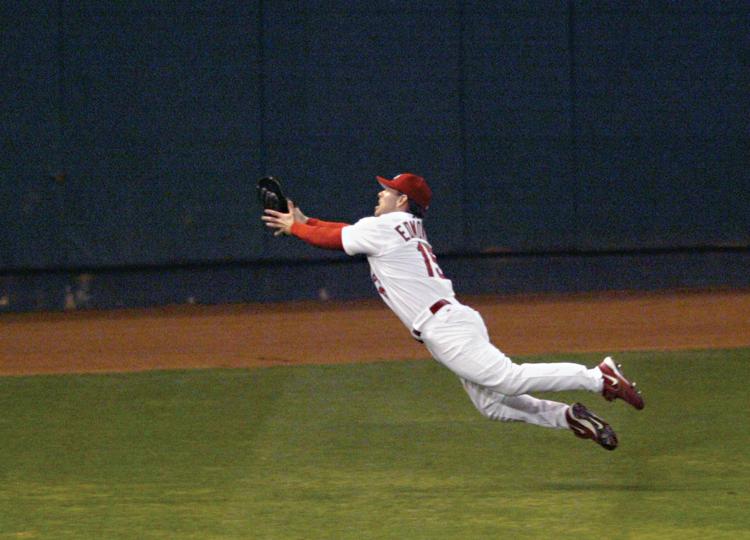 GOOLD'S TAKE: Edmonds' tenure in center is epitomized by two moments, on two consecutive nights in the 2004 NL Championship Series. In Game 6, his homer won the game in the 12th. In Game 7, his sprinting, diving catch of Brad Ausmus' line drive (above) preserved the pennant. "It was always nice knowing that if there was a ball I couldn't get to I could sure enough look over and see him sprawled out making a spectacular catch, " former teammate Larry Walker said.
Lankford was good at many things, if never great enough to win a Gold Glove. McGee was an MVP for the Cardinals and twice a batting champ. Flood won seven consecutive Gold Gloves. Moore played before gloves were golden, but had "a great arm, " said Red Schoendienst.
Edmonds has elements of them all. The range of Flood. The power beyond Lankford, if not quite the following of McGee (but who does?). And the trait Moore was celebrated for: Being the heart and captain of a title winner.
FOR ST. LOUIS: 1,105 games (992 starts in CF); World Series champion 2006
CARDINALS STATS: .285 BA, .947 OPS, 241 HR, 713 RBIs
---
Be the first to know
Get local news delivered to your inbox!