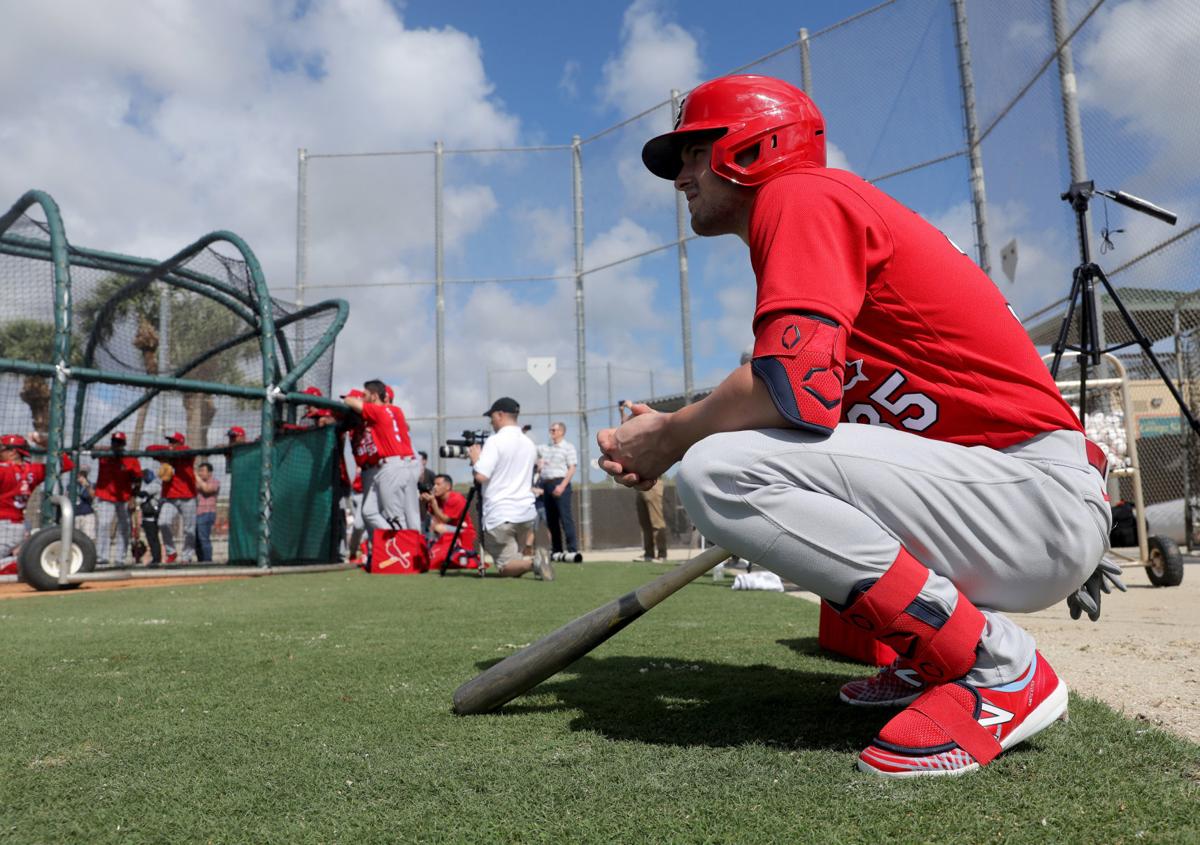 Never mentioned in the hundreds of pages of new rules and health protocols Major League Baseball has rolled out for its coronavirus-shortened 2020 season is the warning the champion that emerges from this chaos will take to heart.
Like spitting tobacco and bench-clearing brawls, the "it's a long season" cliché is suspended until 2021.
Teams that reach for the off-limits logic too often will earn a self-imposed postseason ban.
"So," Cardinals president of baseball operations John Mozeliak joked recently. "My patient model. You're saying I've got to throw it out?"
But when every game in 2020 is equivalent to 2.7 games in the normal 162-game grind, the word can't mean the same thing.
Baseball players love to proclaim they're arriving at spring training in the best shape of their lives.
It's actually true for patience as it strolls into summer training.
It's never looked so thin.
"You're right," Mozeliak said when discussing how things change when 102 regular-season games disappear. "But I do think we have a vision of what we want to see, as far as players getting opportunities."
And if everything aligns with that vision, things will work out great for the Redbirds.
That would mean veterans Dexter Fowler and Matt Carpenter quiet their critics.
That would mean Harrison Bader proves he is going to be more than a web-gem gathering center fielder who is too often an easy out at the plate.
That would mean the arrival of the designated hitter to the National League creates the perfect blend of playing time and production from Tommy Edman, Lane Thomas and Tyler O'Neill, so much so that the slow-playing of top prospect Dylan Carlson starts looking like something other than intentionally delaying the start of his service time clock.
Predictions are pretty pointless, especially when discussing a season that could still be derailed by the virus, but a rather safe bet can be placed on there being some turbulence with the Cardinals' best-case scenario. How fast Mozeliak and manager Mike Shildt make alterations will offer a much better read on the true sense of urgency adopted for 2020. Coronavirus unknowns aside, I think this will be the most interesting element to this truncated season in St. Louis.
The Cardinals are outstanding marathon runners. Their pace is truly amazing. It also makes us wonder what they could do at a dead sprint. This season could be the closest we get to finding out.
A 60-game schedule invites teams that want to win — and the Cardinals are one of them — to drop the hammer and hold it there. A little hesitation, whether it's holding off with a lineup change or taking a pass at the trade deadline, could hurt a lot more than usual.
This league-wide truth is especially applicable to a Cardinals team that lugged a defective offense to baseball's final four last season, then spent a quiet offseason suggesting help (and runs) were going to come from within, through bounce-backs and breakthroughs. If the answers are on this roster, there should be little delay in finding them. If the answers are not on this roster, why delay adding them — or clearing the way for the prospect who could become an answer?
The designated hitter gives the Cardinals more freedom to tinker, offering an additional outlet to get Edman and Carpenter — or O'Neill and Thomas — into the same lineup, or to get Carlson into the outfield.
The traditional way of maximizing the lineup still works, too. It's called shoveling at-bats toward the best performing hitters the team has at the moment, regardless of experience or contract. The Cardinals could have done a better job of that last season.
The 2019 Cards reached the NLCS despite a .737 team on-base plus slugging percentage (OPS) that ranked 11th in the NL. Ten Cardinals totaled more than 300 at-bats that season. Crosschecking that list for both at-bats and OPS does not capture all of the necessary context – like the hand injury that cut into Thomas' opportunity — but the rough exercise still raises some what-ifs.
Edman's first-place .850 OPS came with the fewest at-bats of that 10-hitter group. Carpenter's career-worst season included 90 more at-bats than Edman's rookie surge.
Bader's 347 at-bats produced the lowest OPS (.680) in a season that ended with Thomas and O'Neill combining for 168 fewer at-bats than Bader.
While Fowler produced better than Bader, his 487 at-bats ranked third on the team while his .754 OPS checked in 37th among MLB's 48 qualifying outfielders.
The Cardinals can say things worked out over the long run. Reaching the NLCS and losing to the eventual World Series champion Nationals was a better season than all but one NL foe. What can't be answered is how changes (and trade-deadline additions) that did not happen could have secured a sweeter finish. Did the 2019 Cardinals, from the team on the field to the team in the front office, ever truly sprint all together, and all at once? I don't know.
No Cardinal has been more accountable than Carpenter when it comes to addressing last season's struggles at the plate.
He wasn't kidding when he entered spring training saying he needed to earn his spot in the lineup, and he will bring the same mentality to summer camp.
"It's going to be struggling vs. bad luck," Carpenter said in a recent interview with Post-Dispatch lead Cardinals beat writer Derrick Goold. "You can tell when someone is starting to heat up and just hitting bad luck, or when someone is struggling and in a bad place. A short season makes it critical if someone is in a bad spot, because what you might normally do in a 162-game schedule doesn't work. This is not a normal season."
The teams that make the most out of 2020 won't forget it.
"We should be good for this," Mozeliak said. "We should be ready for this."
Concerned about COVID-19?
Sign up now to get the most recent coronavirus headlines and other important local and national news sent to your email inbox daily.