If neckties ever become part of the baseball uniform — anything is possible after Players' Weekend — Paul DeJong should adjust his often while tilting his head and bulging his eyes.
The Rodney Dangerfield of shortstops gets no respect.
Perhaps that's a bit of an exaggeration.
The 26-year-old was named to the All-Star team this season by the commissioner's office, after the team whiffed on the vote of fans and players.
The Cardinals eagerly signed the former fourth-round draft pick to a six-year extension in March 2018.
And don't forget that DeJong was the National League Rookie of the Year runner-up to Cody Bellinger in 2017.
But this much is absolutely true: DeJong doesn't get enough respect. Not when the national baseball conversation turns to the impressive crop of current shortstops. Sometimes, not even right here in St. Louis.
The man punished Big Mac Land, turning the burger-themed section of Busch Stadium into a row of seats that promote air conditioning until the 'M' is mended. He can bend foul balls fair with his brain, he revealed recently as a spinning poke off the end of his bat made a boomerang curve back over the first-base line. His power, like the Cardinals' grip on the National League Central, continues to grow right in front of our faces. And yet, if you asked baseball consumers to name the game's best shortstops, how many would leave the Cardinals' homegrown star off their list?
DeJong entered Thursday's series finale against the Giants with career-highs in walks (54), and hits (124), and doubles (28) and then — bam! — he had new career-highs in home runs (26) and RBIs (70), too.
His first-inning home run to straightaway center field required a short, streamlined swing of the bat. Instantly, life was injected into a day game that could have dragged after Wednesday night's marathon loss. The Cardinals were up 3-0 against San Francisco starter Logan Webb, and DeJong wasn't done. His sacrifice fly in the third inning moved teammate Kolten Wong to third base. Wong then scored on Yadier Molina's single, and the Cardinals were surging toward a five-run inning that cemented the outcome of a 10-0 win.
"Power comes in bunches," said DeJong, who homered on consecutive days for the sixth time this season. "Ride it out as long as you can."
DeJong's power carried the Cardinals toward a happy flight. It should help carry them through September. Among Cardinals who have been with the team since DeJong's debut, the shortstop's career September slugging percentage (.473) is the highest.
The conversation about DeJong's position used to sound a lot like the conversation about what the Cardinals should do in center field in 2020. It was a position in flux. Jhonny Peralta gave way to Aledmys Diaz, and then came DeJong. His bat was supposed to overcome his defensive shortcomings. It did. Then the defensive shortcomings began to disappear.
DeJong has shifted the conversation. It's no longer about how long he plays shortstop. It's about how long it takes the world to realize he's a dominant one.
The league knows. Do enough of the rest of us?
"I'm not sure if he gets enough (notoriety)," manager Mike Shildt said. "I think he's getting there, for sure. He's earned it."
Since his 2017 debut, DeJong's 70 home runs place him fourth among shortstops, trailing only Francisco Lindor (87), Trevor Story (84) and Javier Baez (79).
That's impressive company even before this context: each of those multiple-time All-Star shortstops have more than 100 at-bats on DeJong during this time frame, thanks to the left-hand fracture that robbed DeJong of 45 games last season.
Fielding Bible's calculation of Defensive Runs Saved ranks DeJong as the sixth-best player at his position so far this season. He checks in at 10 runs saved. Last season, he finished third, with 14 runs saved. Story and Baez are the only two shortstops this season who have produced more home runs and defensive runs saved than DeJong.
Thursday's home run marked more than just DeJong's career-high 26th with 22 regular-season games to go. It set a new record for home runs by a Cardinals shortstop in a single season; DeJong broke his own from last season. It also moved DeJong closer to becoming second to Albert Pujols on the list of homers hit by a homegrown Cardinal in his first three seasons.
Pujols smashed 114 between 2001 and 2003. DeJong's 70 since 2017 trail only second-place Johnny Mize's 71 (1936-38). DeJong will catch Mize, needing fewer at-bats to get there, too. He was happy to hear who holds first.
"The Machine," DeJong said. "Being second to him is always good. I don't feel like I'm doing anything out of my capability. It gives me confidence to be able to push the bar."
The next level is the postseason. People tend to forget DeJong's career has blossomed during the Cardinals' drought. Nothing can put a player on the map like the spotlight of October.
"I'm ready to go out there and feel what it feels like," said DeJong. "To play the game when it means so much more."
Cardinals 10, Giants 0 at Busch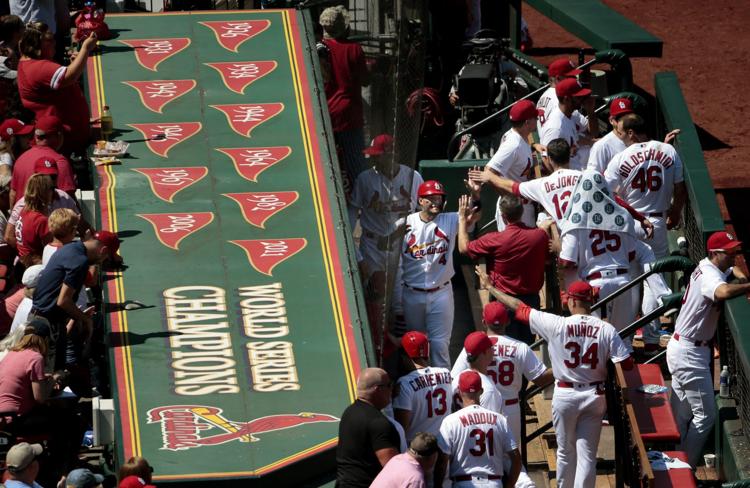 Cardinals 10, Giants 0 at Busch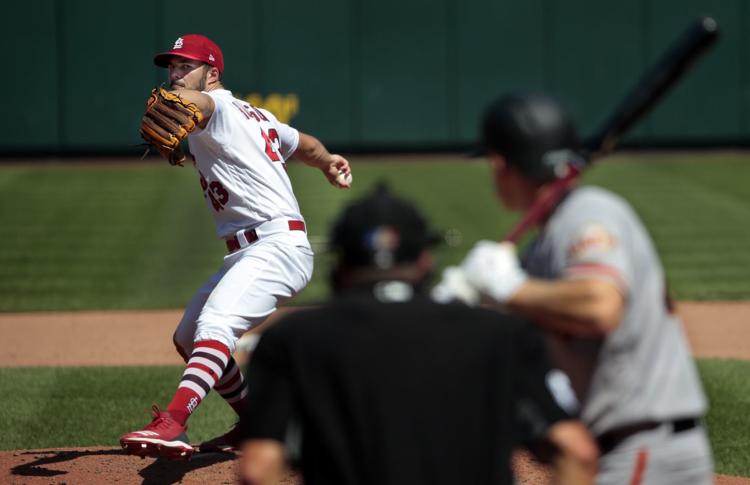 Cardinals 10, Giants 0 at Busch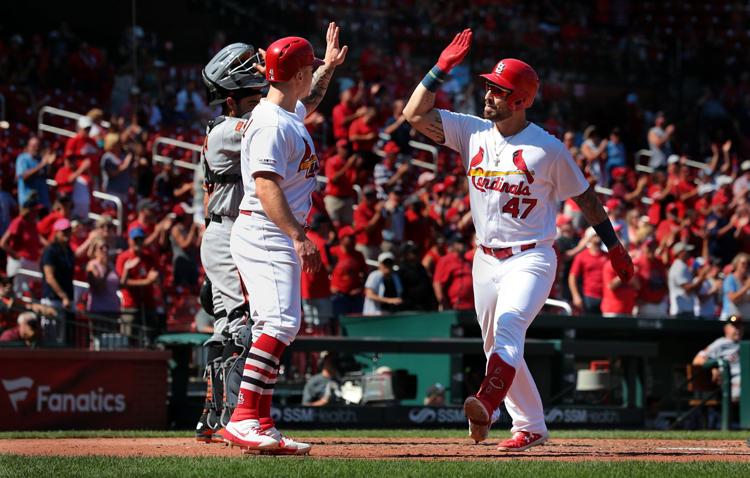 Cardinals 10, Giants 0 at Busch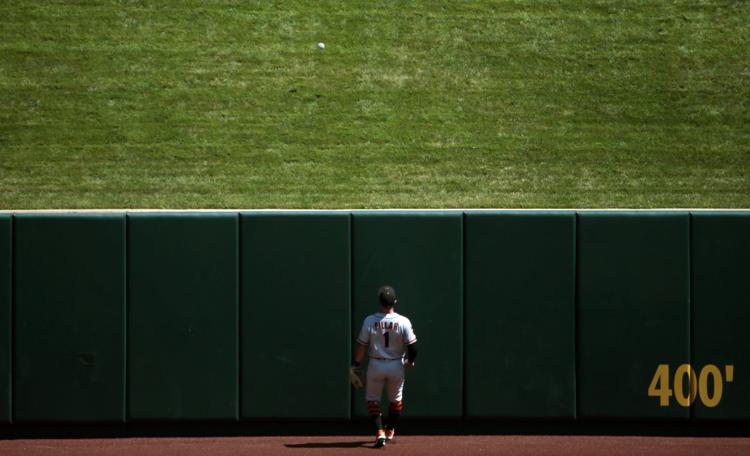 Cardinals 10, Giants 0 at Busch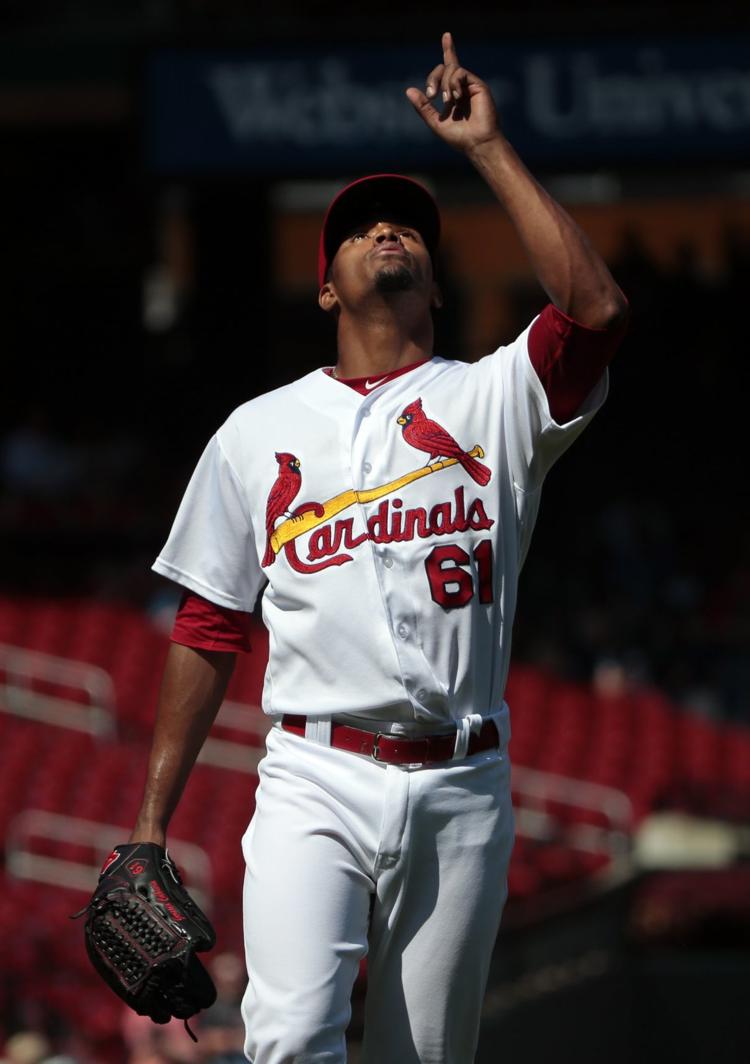 Cardinals 10, Giants 0 at Busch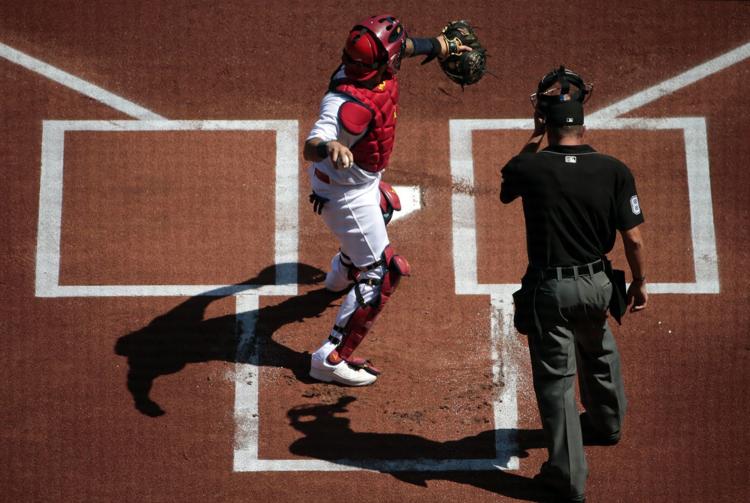 Cardinals 10, Giants 0 at Busch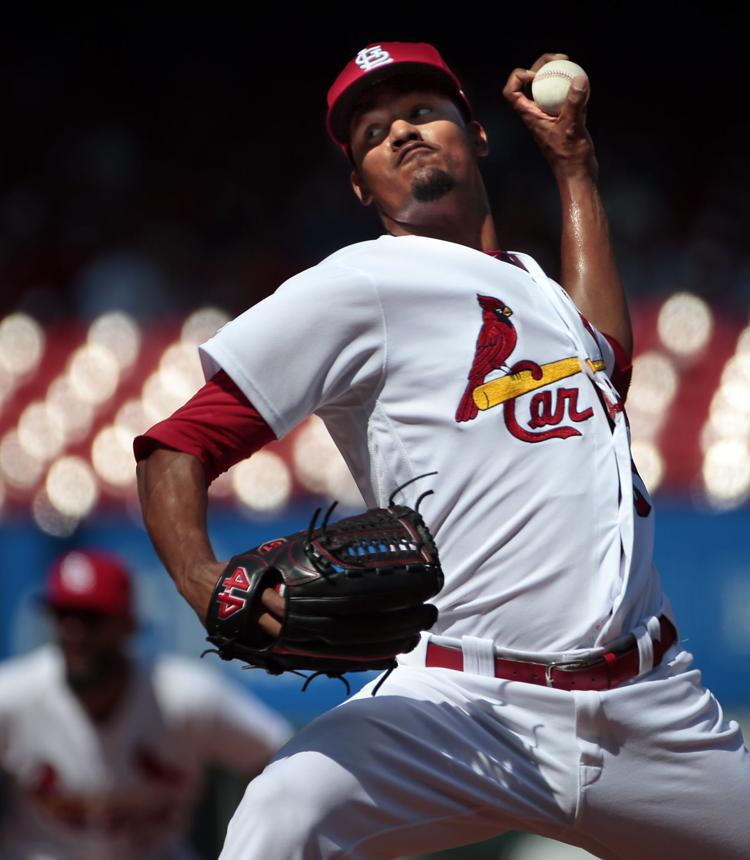 Cardinals 10, Giants 0 at Busch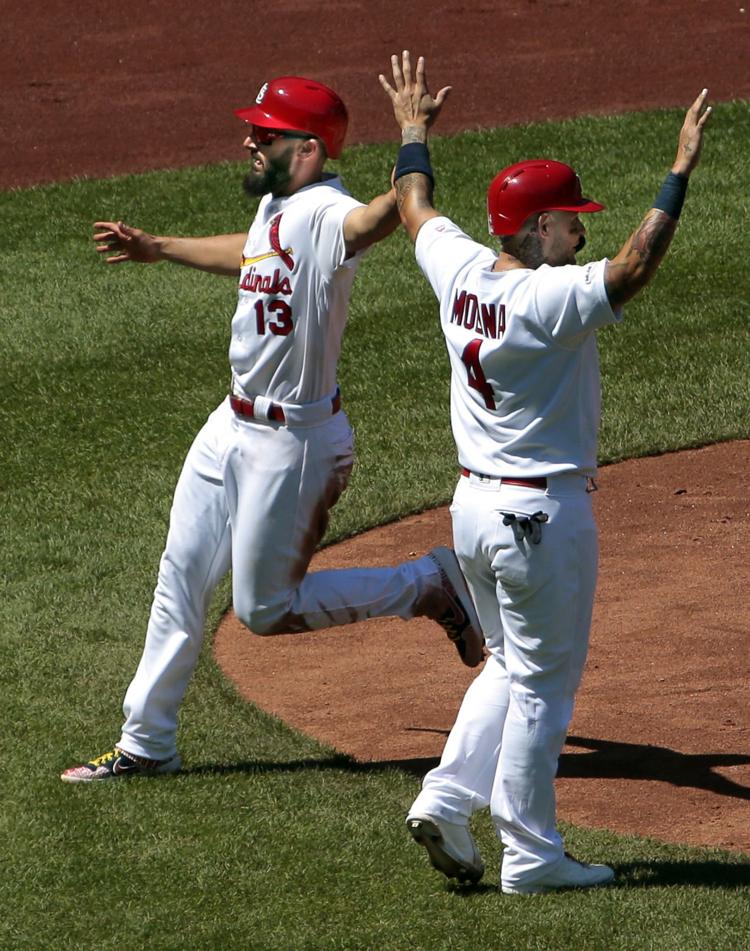 Cardinals 10, Giants 0 at Busch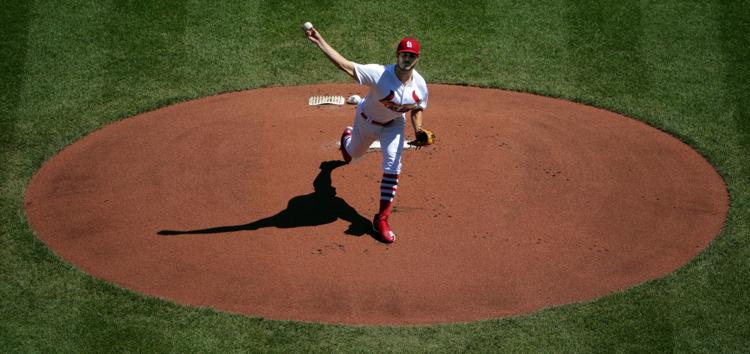 Cardinals 10, Giants 0 at Busch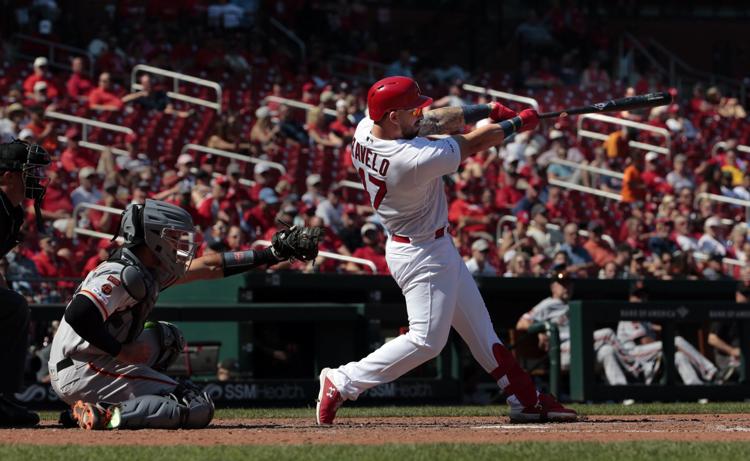 Cardinals 10, Giants 0 at Busch
NO headline in galleries