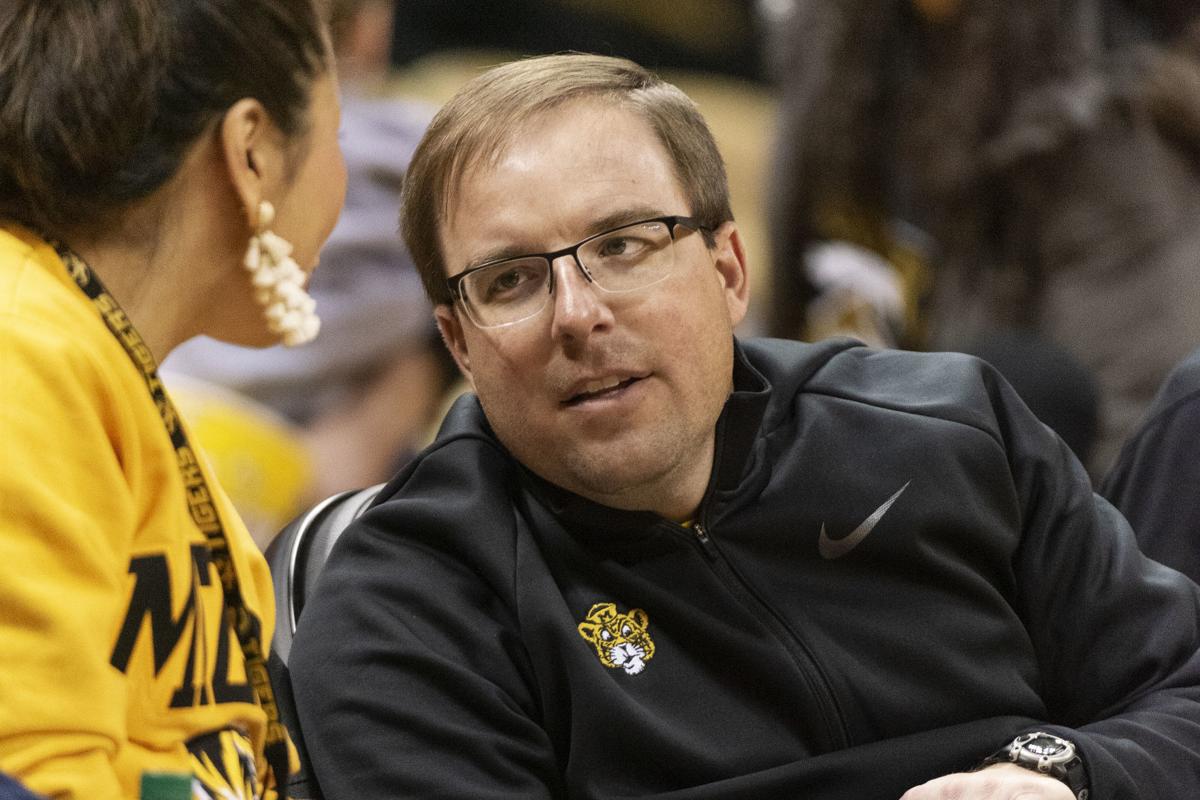 Prematurely grading coaching hires is near the top of college football's power rankings of pointlessness, somewhere up there with preseason polls and third-team all-conference selections.
Some hires look better at their introductory news conferences than they ever do on the sidelines.
Some, most recently Louisiana State's Ed Orgeron, turn early jeers into cheers, serving critics crow along the way.
So it's usually best to reserve judgement.
Then again, how a new hire navigates the obstacle course of a global pandemic that shut down spring ball after two practices is not usually part of the evaluation process that shapes first impressions.
We still have much to learn about Eli Drinkwitz. But five months into a job that has changed rapidly beneath his feet, Mizzou's new football coach keeps finding ways to impress. This should tell us something.
"Like anything in life, you have to make the most of opportunities, the most of any situation," Drinkwitz said by phone. "Time and tide wait for no man. We are going to keep on rocking and rolling."
That's easier said than done now that face masks make us think of something not attached to the front of a football helmet. Yet Drinkwitz keeps finding a way.
This much, we know. The man can recruit. And I'm not just talking about the recent commitment of Lutheran North pass rusher Travion Ford, although that news was a rather significant win for a coach who has talked a lot about stopping the painful migration of Show-Me State talent to programs not named Mizzou.
"For us, integrity means our words and actions align," Drinkwitz said. "We said we wanted to make sure the state of Missouri, and specifically St. Louis, were an important part of what we are doing in recruiting. We put our money where our mouth is as far as that being a focus for us."
First-year coaches don't just recruit new players, though. They recruit returning players, former players, fans. Drinkwitz has done it all.
He's finding ways to connect with current Tigers after the cancellation of spring practices robbed Mizzou's coaches of their chance to build in-person rapport with those on the roster. Drinkwitz called an audible, scheduling regular video conferences with players. Some get-to-know-you homework is involved.
"We send out questions to our players to answer," Drinkwitz said. "What are you enjoying about being at home? What do you miss about Mizzou? Who's the greatest basketball player of all time?"
On top of chasing new Tigers and getting to know current ones, Drinkwitz has made a point to reach out to past ones. He's popped up in a video chat with Chase Daniel. Familiar faces such as William Moore, Shane Ray and Justin Gage helped the team promote a social media push to attract more in-state recruits. Drinkwitz even has scored a commitment from former Tigers coach Gary Pinkel, who is one text message or phone call away if Drinkwitz wants to discuss an idea.
"When you're talking about the guy with the most wins in school history, he's always somebody you can lean on and ask questions of, get input from," Drinkwitz said.
And perhaps most importantly, Drinkwitz has recruited a lot of you.
He has made it easy to forget the bumpy search that led to him being hired. He's drawn you in somehow, someway. Maybe it was the Truman Tales reading program he announced this week, a challenge to young readers to devour books this summer, with tickets rewarded to families whose children join.
It could have been the voluntary, temporary salary reduction Drinkwitz took last month to help the athletics department during the coronavirus pinch, something he says he would have been hypocritical to stiff-arm considering his emphasis on the importance of teamwork.
Or perhaps it's just his social media presence, a steady stream of black-and-gold swagger that gives Mizzou fans something to feel good about every time they check their apps.
"If you don't do it, then you're behind," Drinkwitz said about his Twitter game. "My challenge here at Mizzou is to get this thing going to the level the fans want, and I have to utilize whatever we can to make it happen. If that's social media, then let's roll with it."
It's not always as easy as he makes it look, either.
Remember that Mississippi State coach Mike Leach, whose hiring came with significantly more national applause than Drinkwitz's, was reprimanded by his new school and had a player leave his program because of the coach's pursuit of cheap laughs on Twitter.
Meanwhile Drinkwitz continues to have the right answer for just about everything, and he knows which answer will determine how games go whenever what could be a strange season of college football finally kicks off.
"Once the plan is set, who can adapt the fastest to it?" Drinkwitz asked.
He's earned an A+ at adapting so far.
Dave Matter brings you the latest updates from the Mizzou sports scene.