Swap a Stan Musial story today.
If you don't have one, hear one.
You can't throw a four-seamer in this city without hitting the glove of someone with one to share.
On the five-year anniversary of the day we lost "Baseball's Perfect Knight," find a moment to remember what made him so much bigger than the game.
Leo and Jane Garvin can't forget their Musial story, because without Stan, there wouldn't be a Leo and Jane.
The two were hesitant, at first, to share their encounters with Musial. They worried it might come across like they were close friends with him. It's important, they insisted, to make it clear this was not the case. Acquaintances, more than anything.
In fact, Jane remembers the nerves that gripped her as she worked up the courage to invite Musial to her husband's 50th birthday party.
And that right there reminds us of Musial's magic, doesn't it?
You didn't have to know him all that well to ask him something like that.
Baseball fans around St. Louis gathered to mourn the greatest Cardinal of them all - Stan Musial, who died on Jan. 19, 2013, at the age of 92.…
He would drop in on a St. Louis University fraternity party and say hello to the boys who ran away from their dates to swarm him. He would flip signed baseballs to kids who helped him and his wife, Lillian, to their car after church. His countless good deeds prompted a local priest to start a file on Musial's life so his acts could be remembered after he passed.
Stan Musial stories deserve to live on, passed down from generation to generation like the balls he gave away. They should not fade like the ink from a felt-tip pen. They should remain crystal clear, preserved forever like the Musial autographs that were properly spritzed with hairspray.
"He was the symbol of what you would want your child to grow up to be," said Jane, who is a teacher at St. Joseph's Academy on South Lindbergh Boulevard. "He was a gentleman. He was kind. He was humble. He was friendly. He was spiritual. He was devoted."
"If people didn't like him," said Leo, "they didn't like anybody."
Leo and Jane first met on a double date. The location? Busch Stadium I. The occasion? Musial's last game, the final of the 3,026 he played. It was Sept. 29, 1963.
Musial rode around the field in a red convertible before the first pitch. "This is a day I'll always remember," he said then. He wasn't the only one.
The Cardinals beat the Reds 3-2. Leo's ticket cost $1. He still has the stub.
"He got two hits," Leo said.
There was just one problem.
They weren't each other's date.
She, 18, was from Webster Groves. He, 19, was from South City.
A friendship sparked between the two St. Louis University students. They ended up in a lot of the same history classes.
She hated when he would skip, then borrow her notes, then score higher than she did on the tests.
She got over it. They got together.
They married on Nov. 19, 1966. They had five children, including the son they lost. They anchored their faith at the Church of Annunziata in Ladue.
It was this connection to the man who caused their first encounter — and perhaps the fact that Lillian Musial took a liking to the cream-cheese brownies Leo brought to church functions over the years — that inspired Jane to go out on a limb.
She was planning a 50th birthday party for Leo. She was hoping Stan might send a card. Or perhaps make a phone call. Then, in the moment, she grew bolder.
Would he come? It would be the best surprise.
The day was Dec. 30, 1993. Musial, 73 at the time, didn't just show up. He apologized for arriving late.
"He got out the harmonica and played," Jane said.
"'Happy Birthday'," Leo said, motioning toward his living room while remembering the songs. "'The Wabash Cannonball.' He took requests."
His statue stands outside of Busch Stadium, looking over the Cardinals fans who gather at his feet.
His name is on the awards given annually by the St. Louis Sports Commission to folks who display the compassion and sportsmanship Musial exemplified during his Hall of Fame career.
He remains the shining example of how to maintain class and dignity in the white-hot glare of fame.
It's been five years since we lost him, but he's always just a story away.
It was during a recent trip to Boston that a friend of mine from St. Louis introduced me to his co-worker, who happened to be from St. Louis.
This guy had a heck of a Stan Musial story.
Patrick Garvin was a sixth-grader when "the Man" showed up at his doorstep during a birthday party and turned his 50-year-old father into a kid again.
Celebrating the life of Stan Musial
1938: Stan Musial's basketball team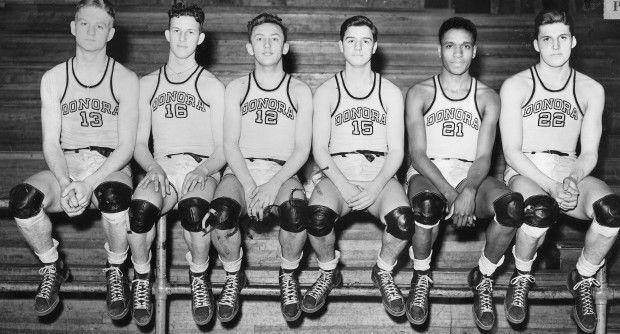 1939: Musial high school photo

1941 - Stan Musial with wife and son in Donora, Pa.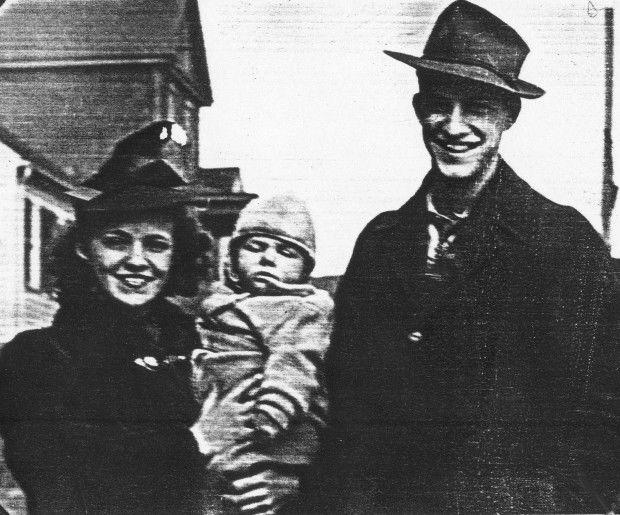 1941: Stan Musial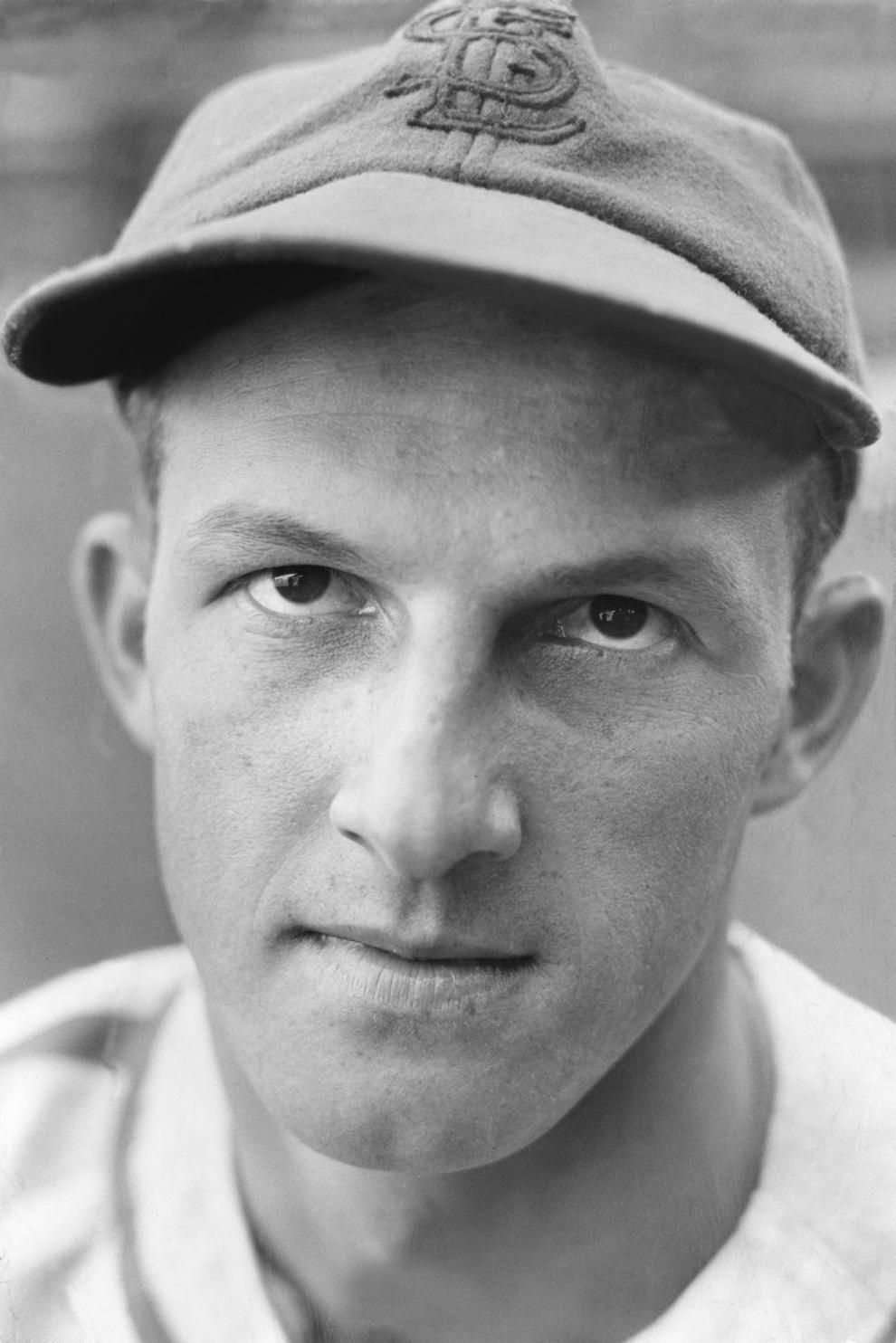 1942: Musial slides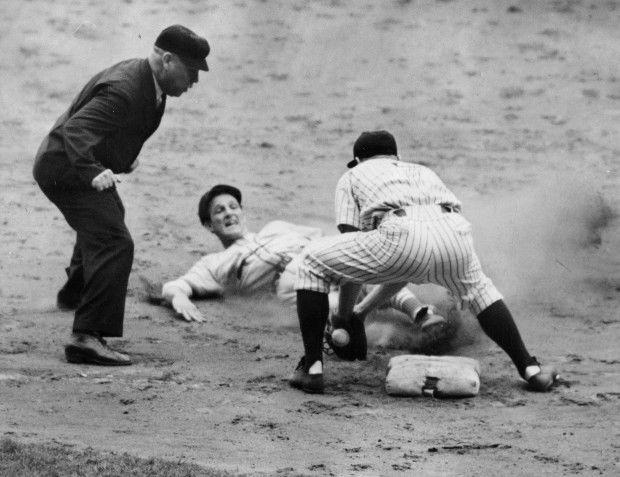 1942: Sporting News questionnaire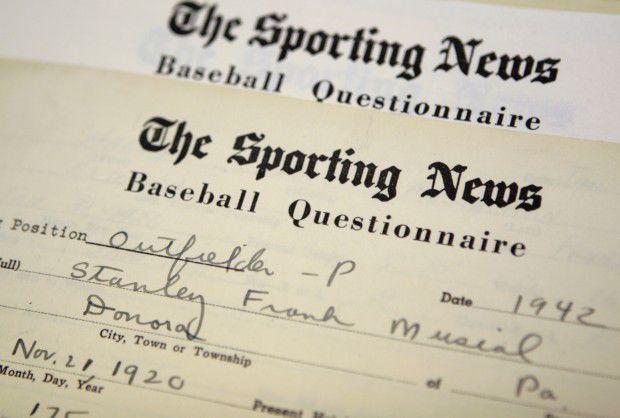 1942: Stan Musial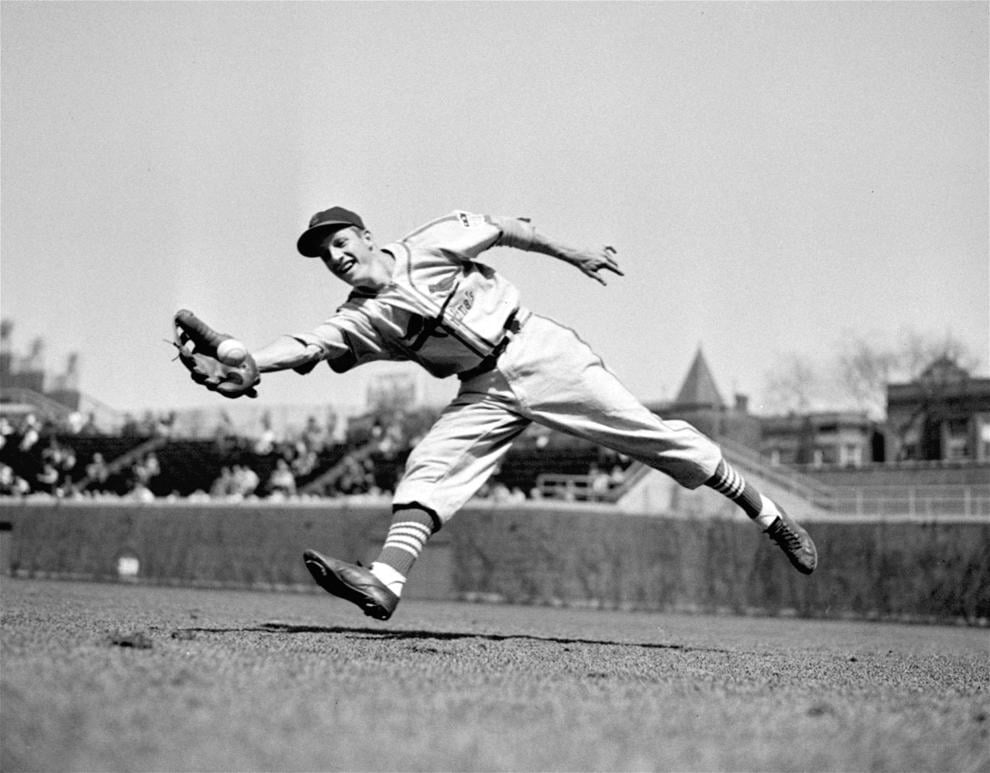 1942: Stan Musial spring training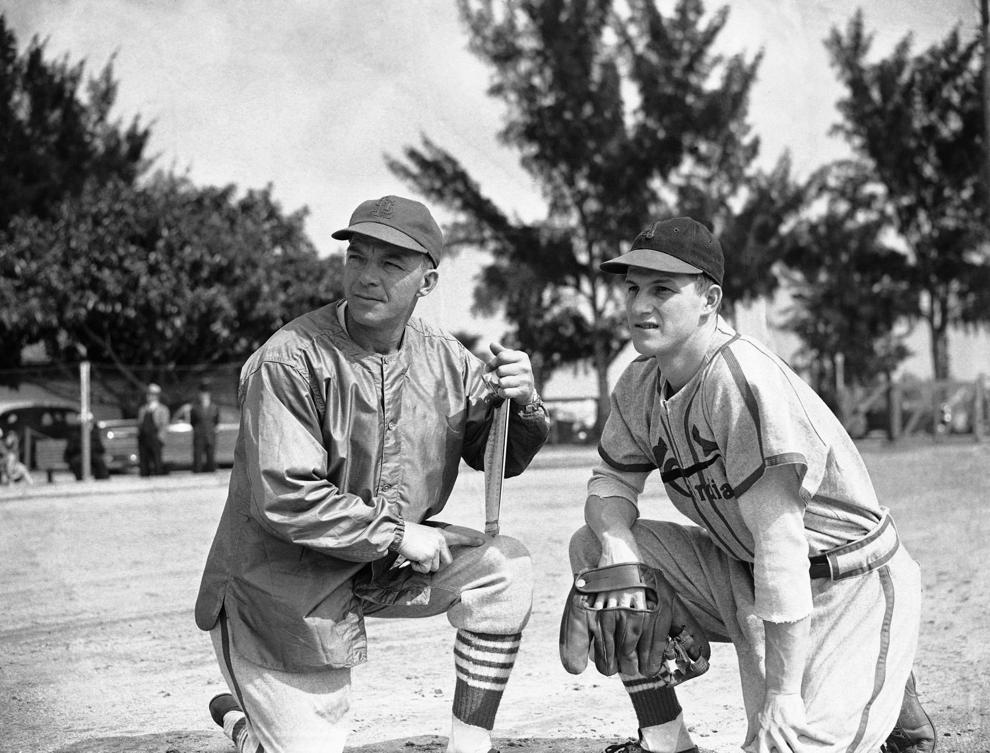 1943: Stan Musial poses at home with wife, Lil,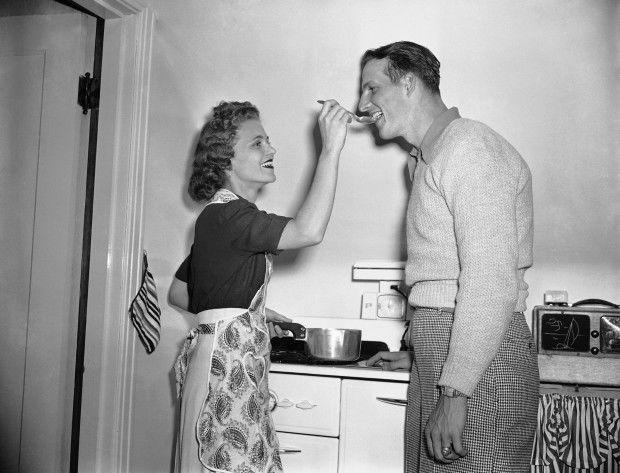 1944: St Louis Cardinals team photo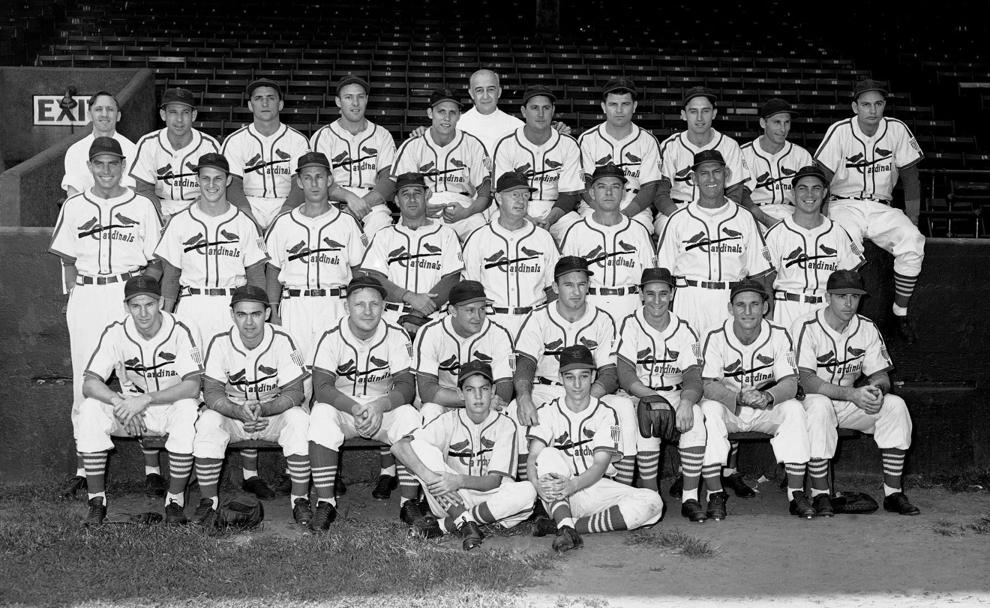 1946 World Series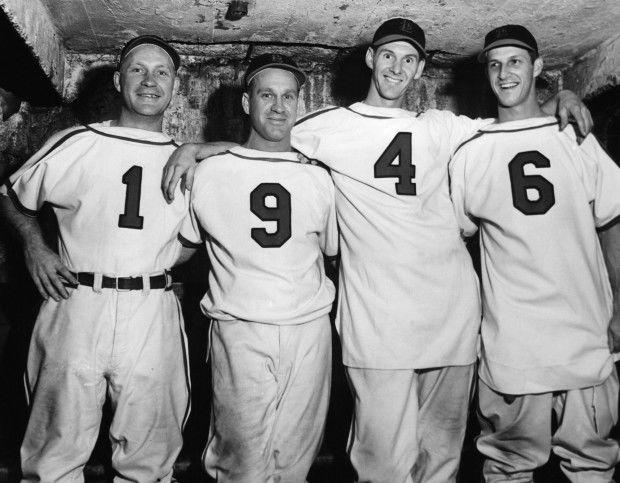 1946: Slaughter Moore Musial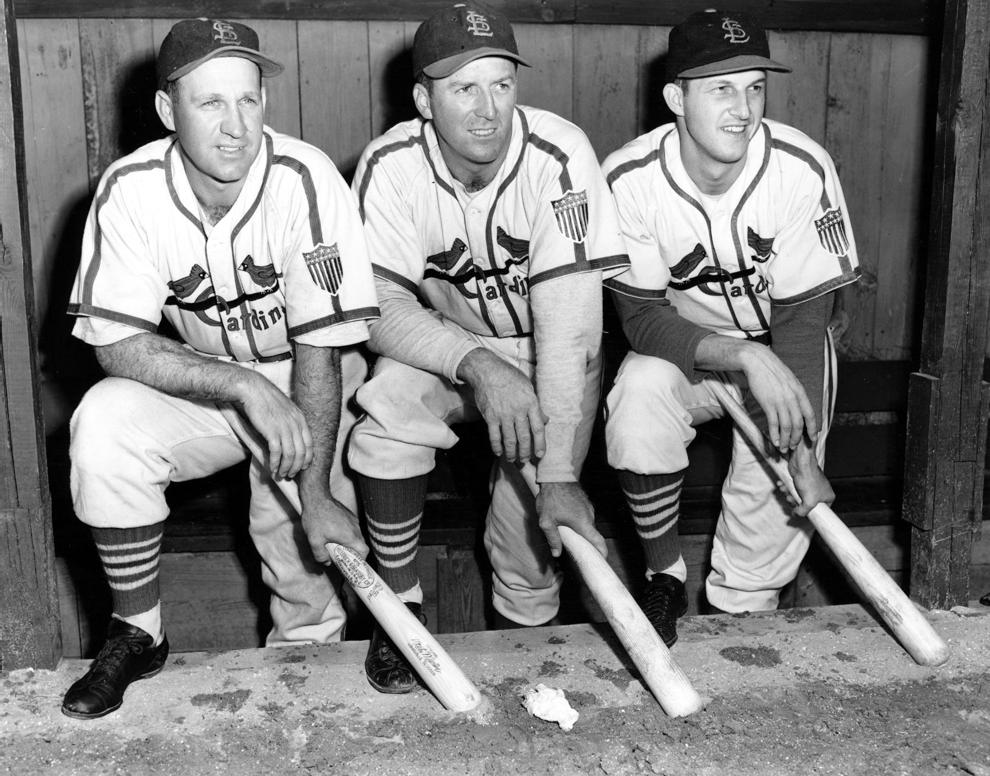 1948: Stan Musial
1949 "The Man" in Brooklyn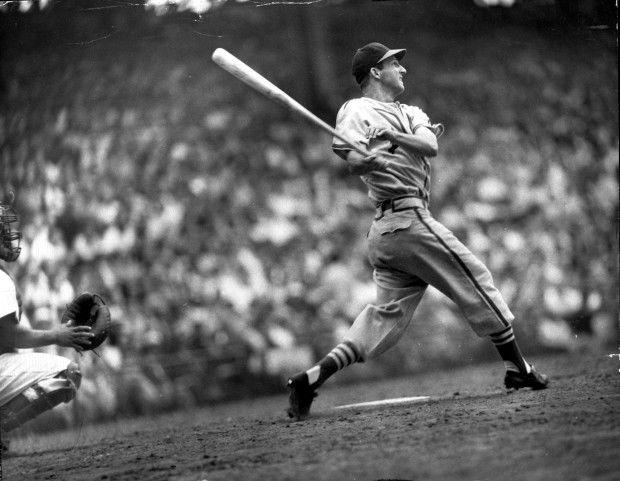 1949: Cardinals teammates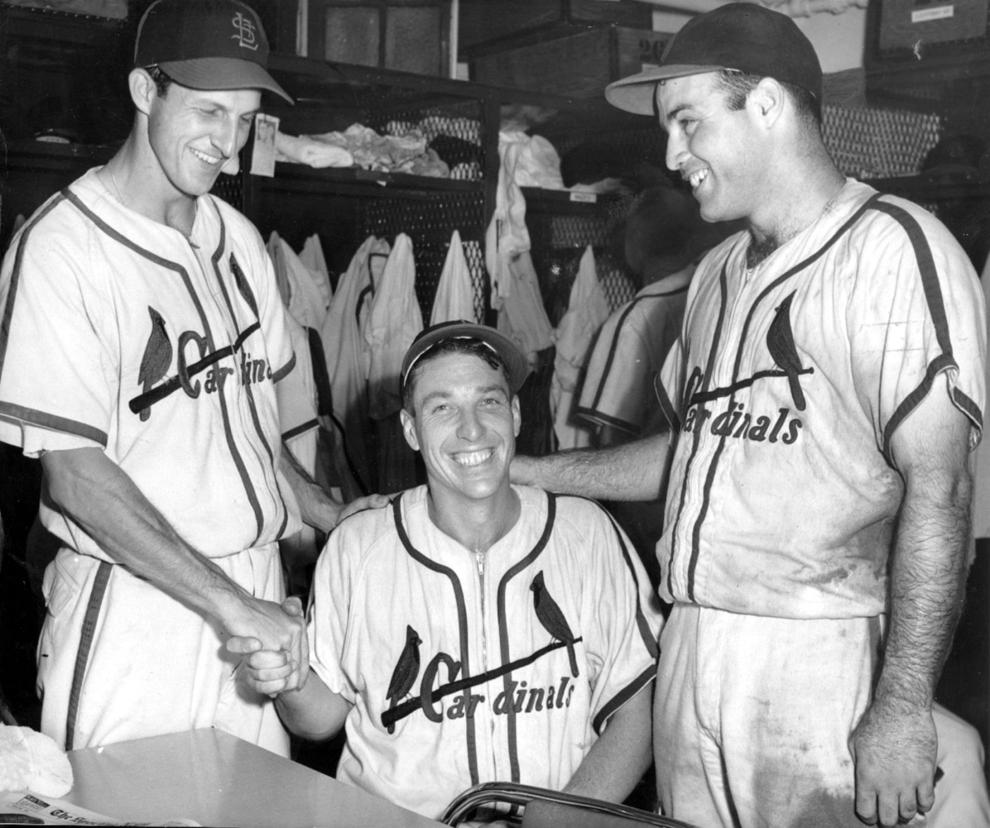 1949: Stan Musial
1952: Stan the man could pitch in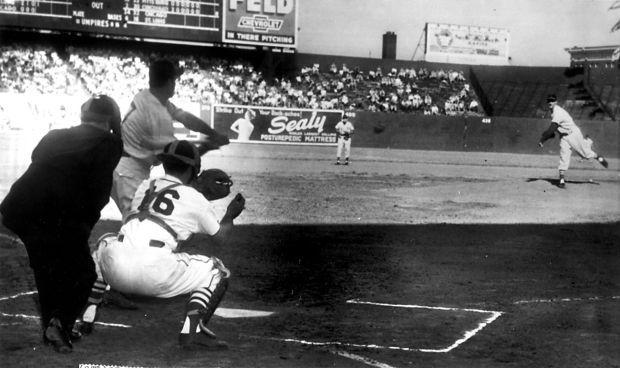 1954 Musial & Auggie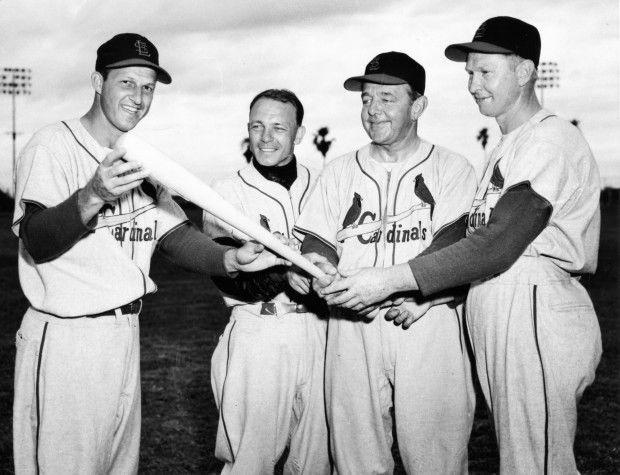 1954 Stan Musial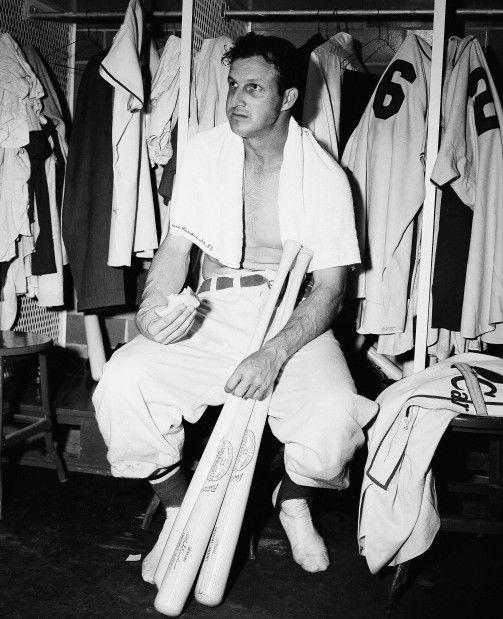 1955: All-Star Game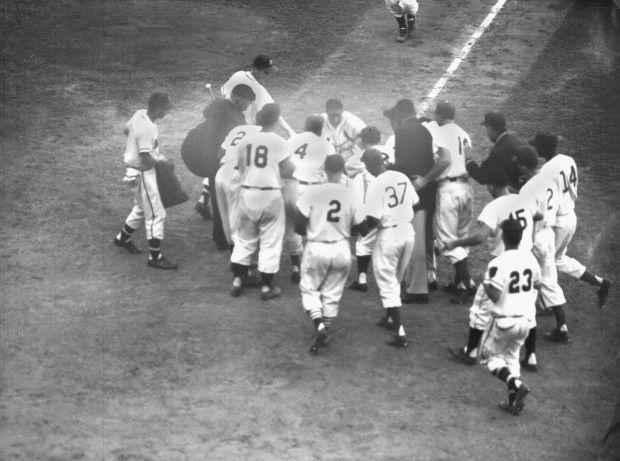 1958: Stan Musial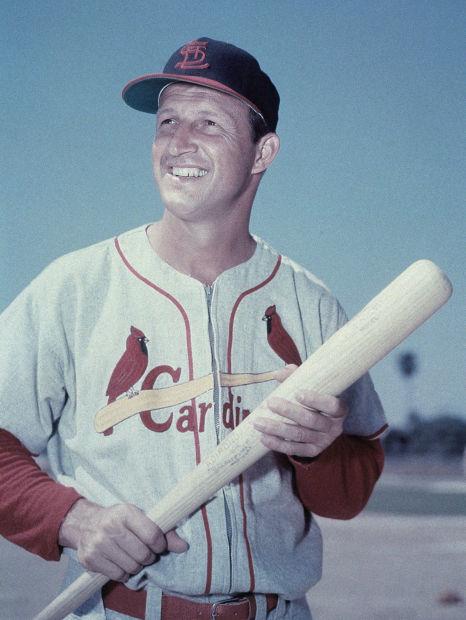 1958: Stan Musial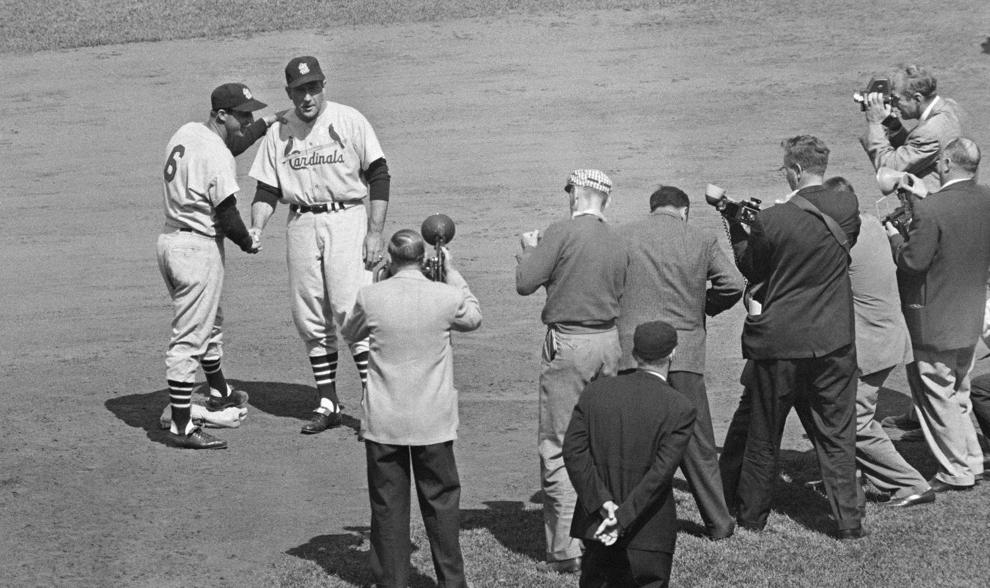 1959: Stan Musial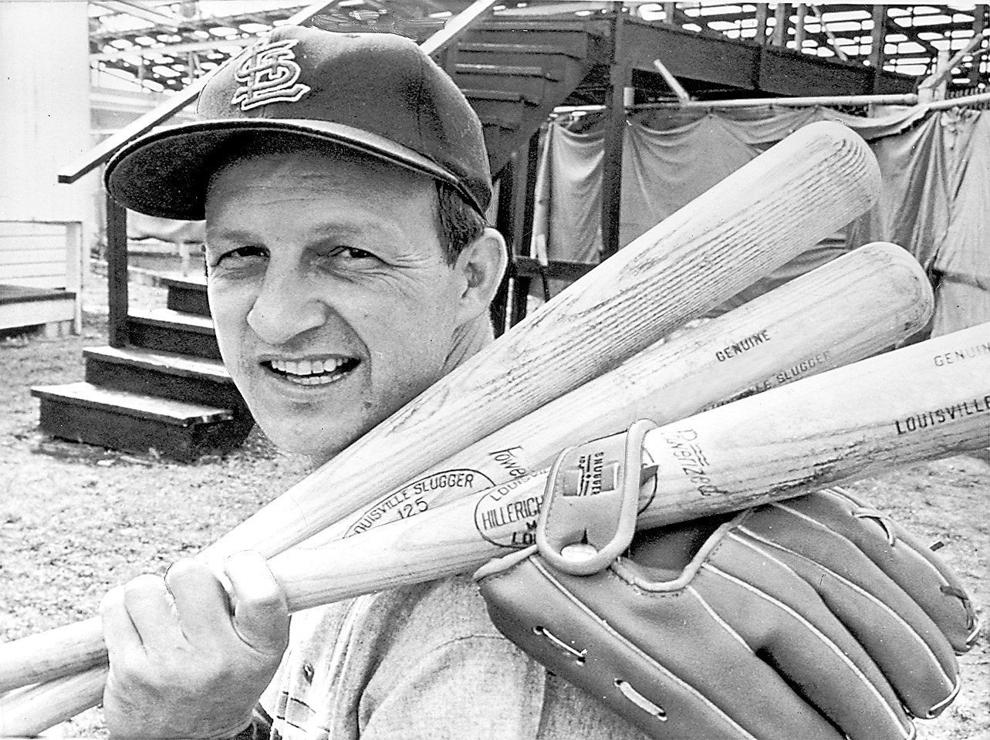 1960: Stan Musial, Bing Devine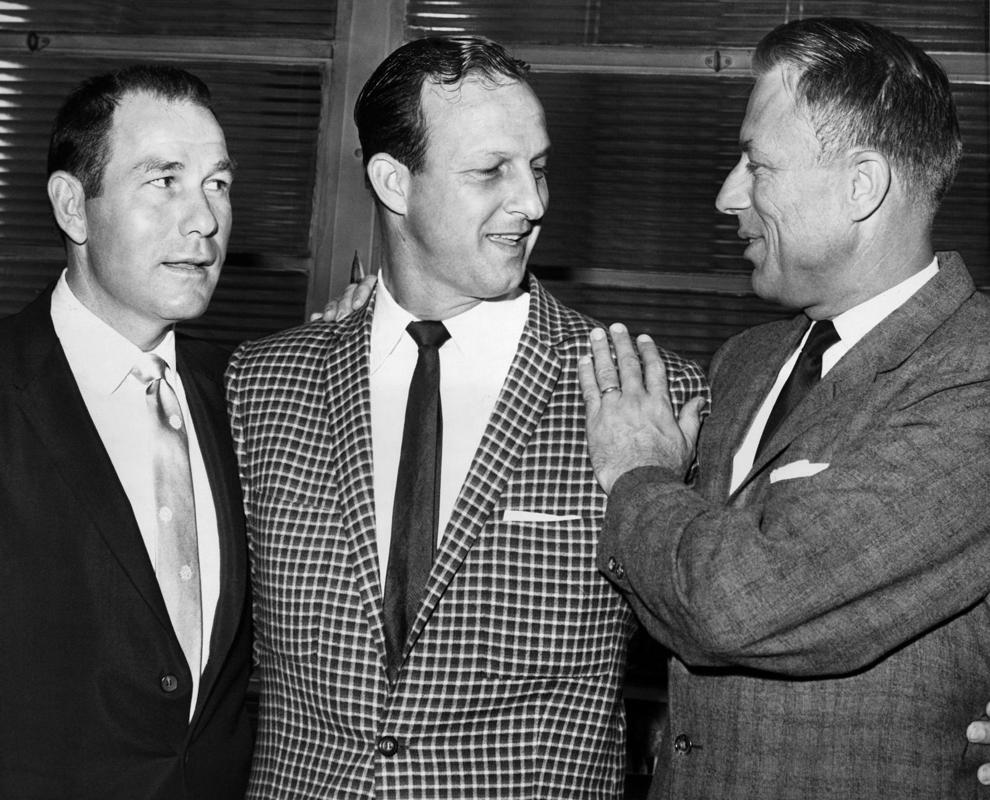 1962: Stan Musial poses with wife Lil and daughter Janet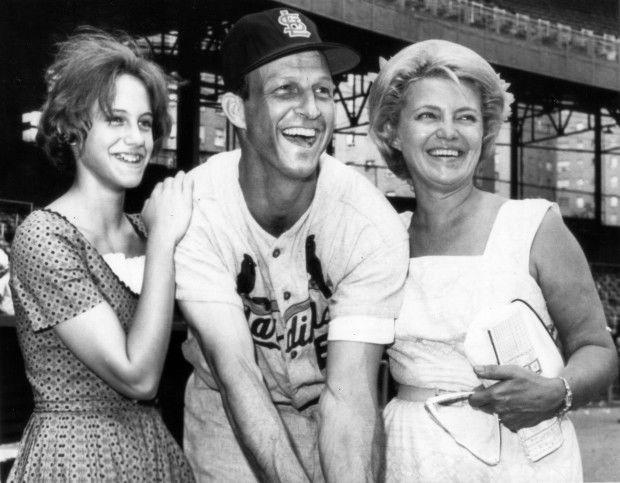 1962: Stan Musial with President Kennedy, wife Lil and daughter Janet in 1962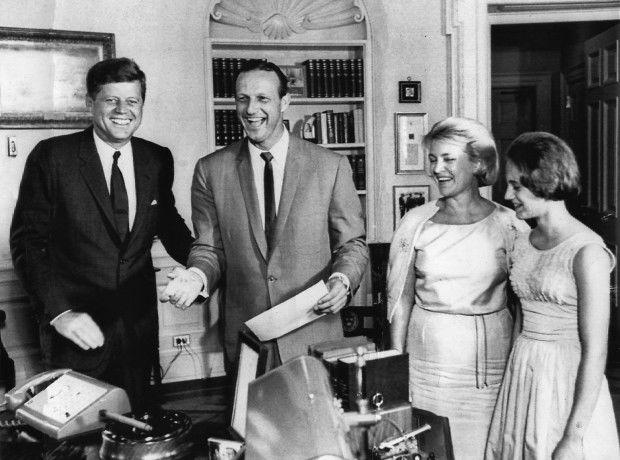 1963 Stan Musial and Ken Boyer
1963 Stan Musial retires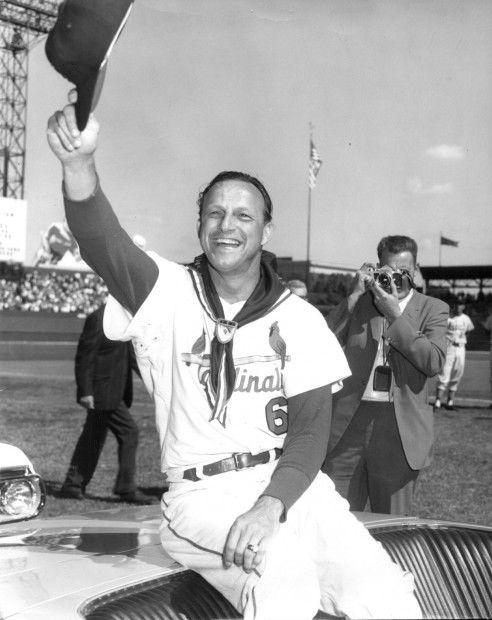 1963 Stan Musial's last at-bat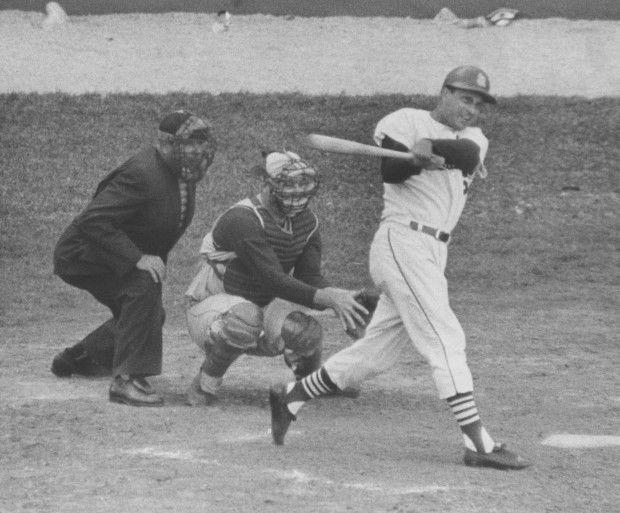 1963 Stan Musial's last at-bat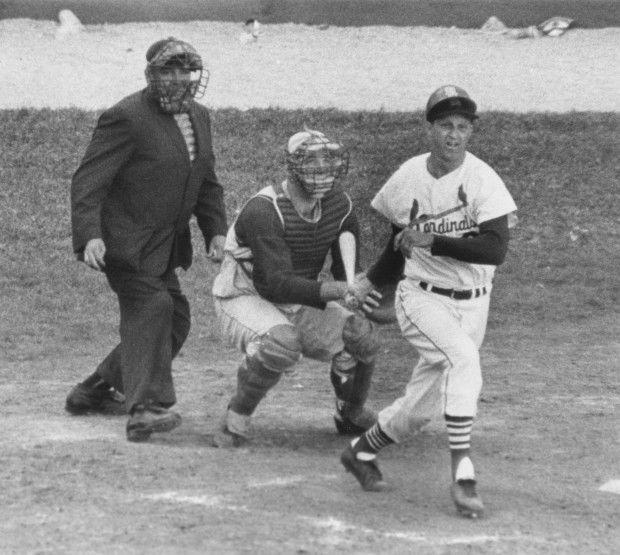 1963: Fans mob Stan Musial's car after his last game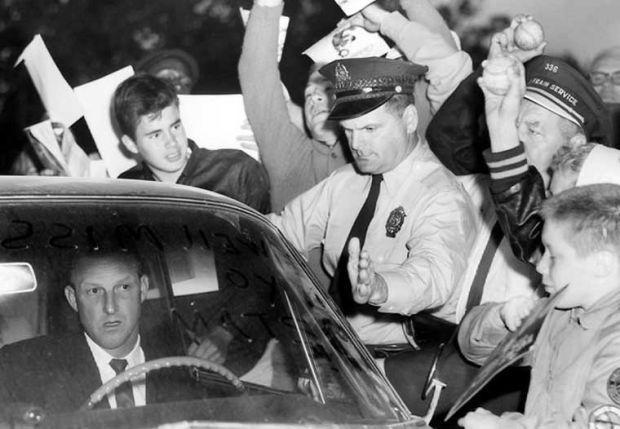 1963: Musial and the umps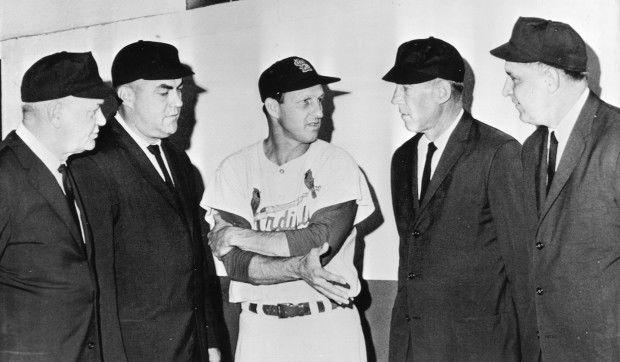 1963: Stan Musial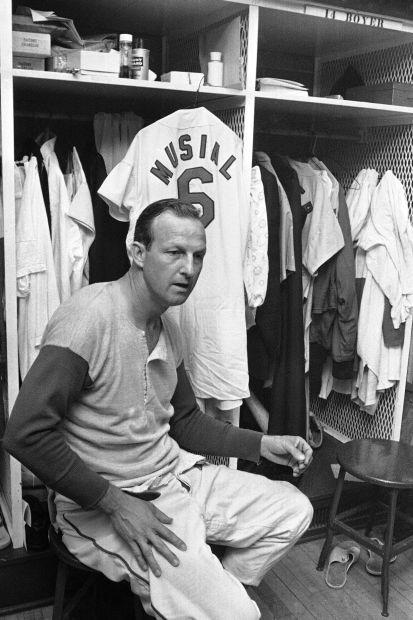 1963: Stan Musial and Mike Shannon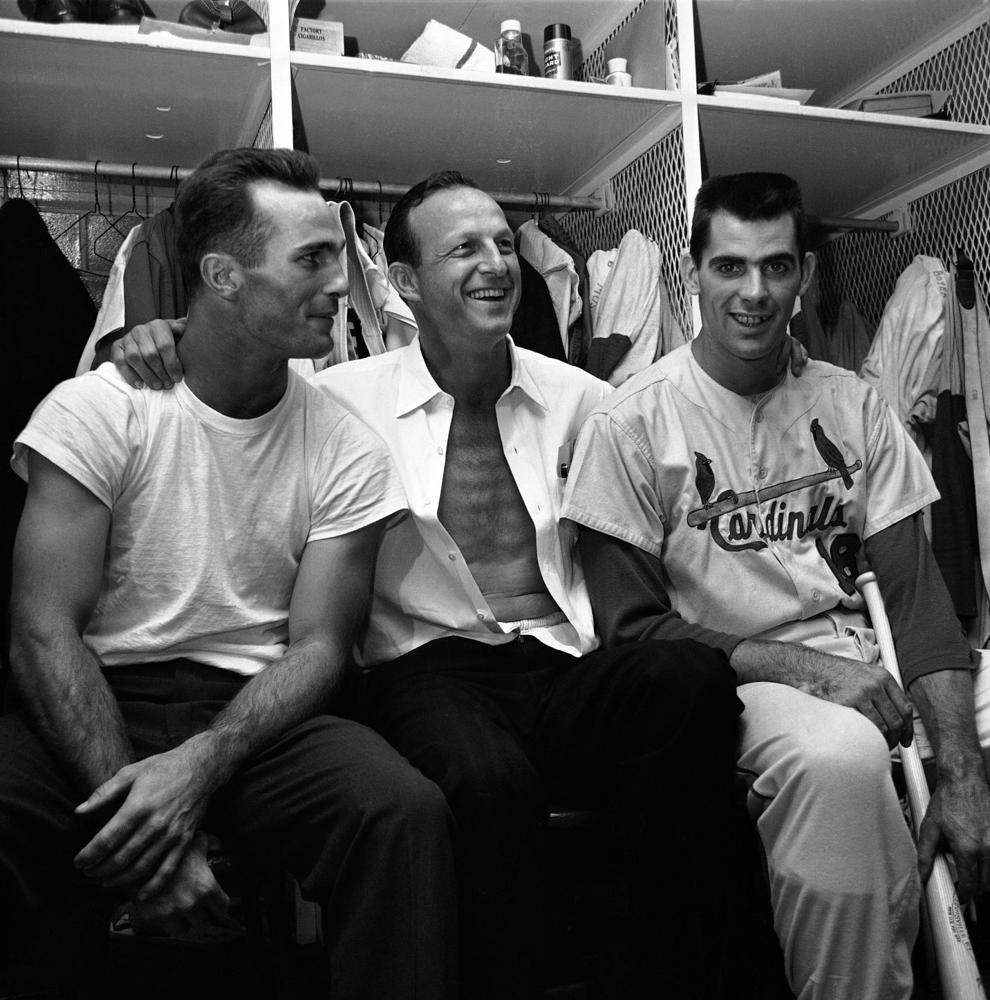 1963: Stan Musial and Red Schoendienst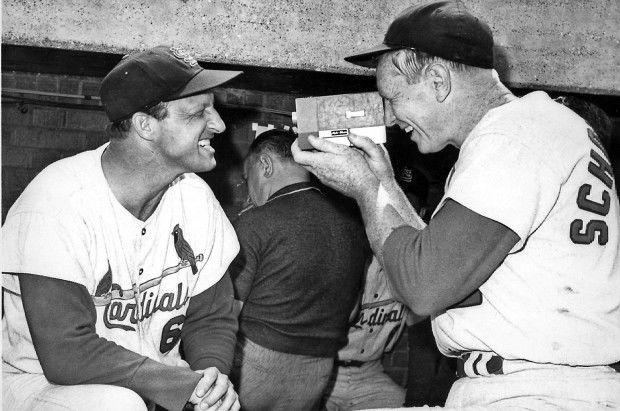 1963: Stan Musial retirement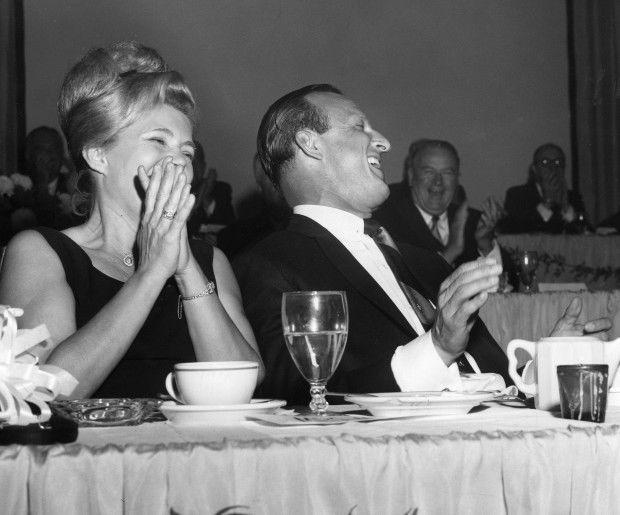 1963: Stan Musial retirement ceremony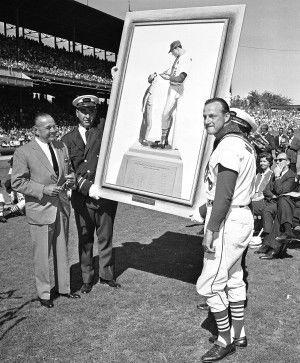 1963: Stan Musial's final at-bat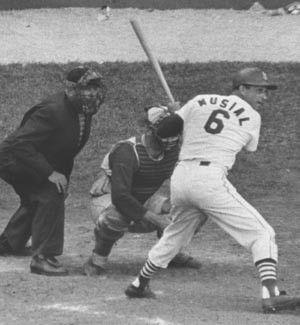 1964: LBJ & Stan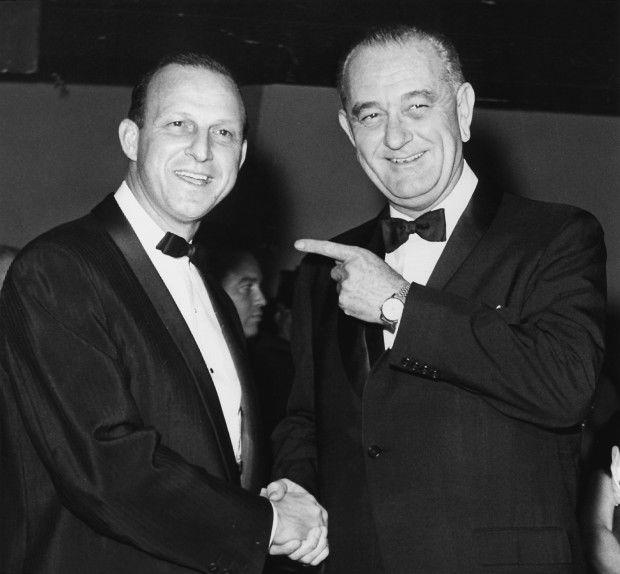 1964: Stan Musial and autograph hunters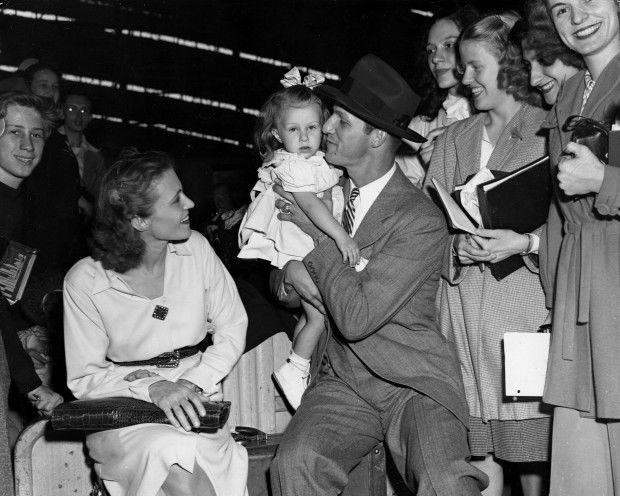 1968: Stan Musial at 1968 dedication of statue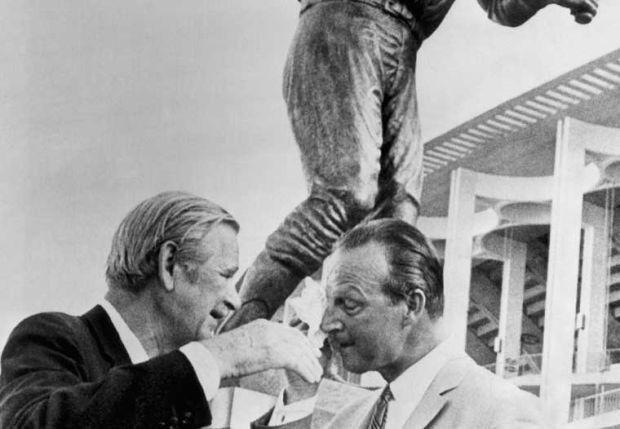 1969: Ernie Banks, Stan Musial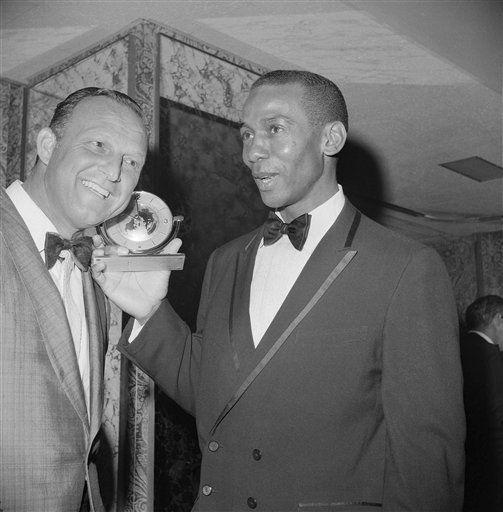 1992: Stan Musial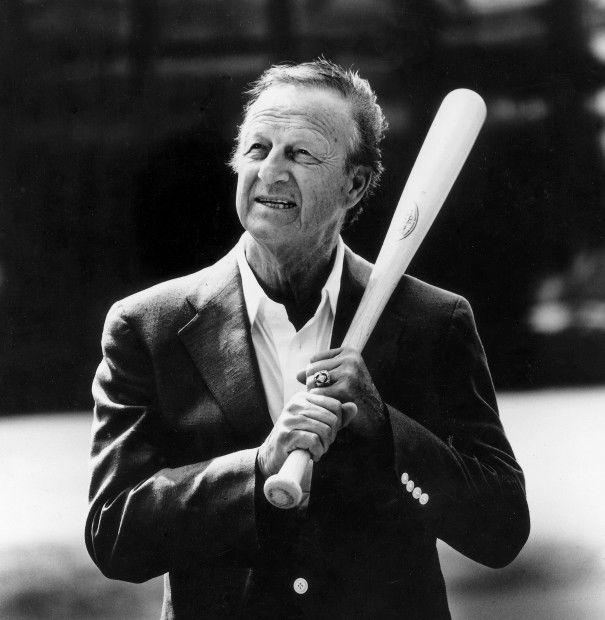 1992: Stan Musial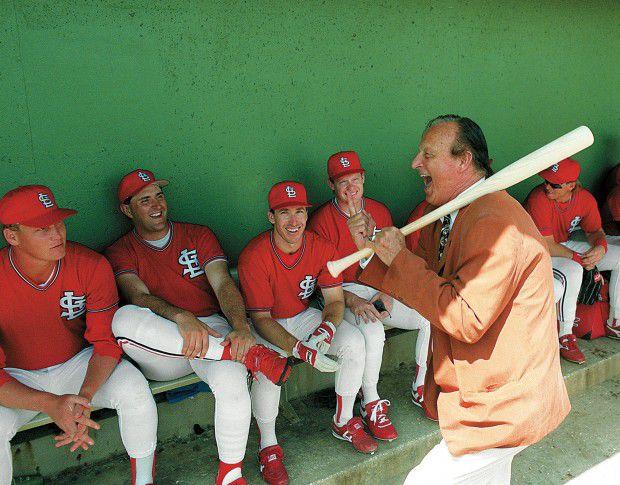 2000: Stan throws out first pitch
2001: Sun shines bright on Cards, fans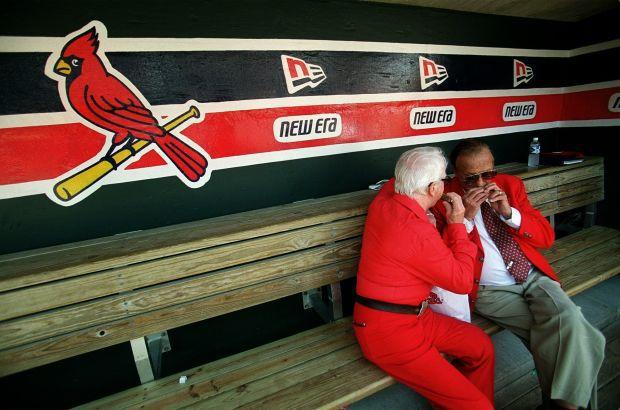 2002: Hall of Fame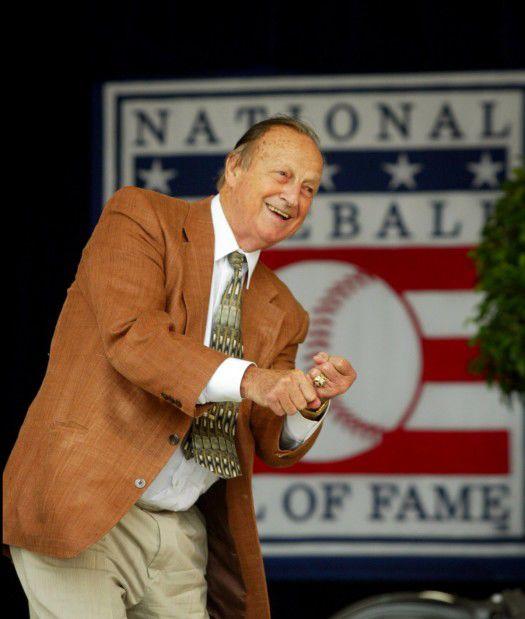 2002: Jack Buck funeral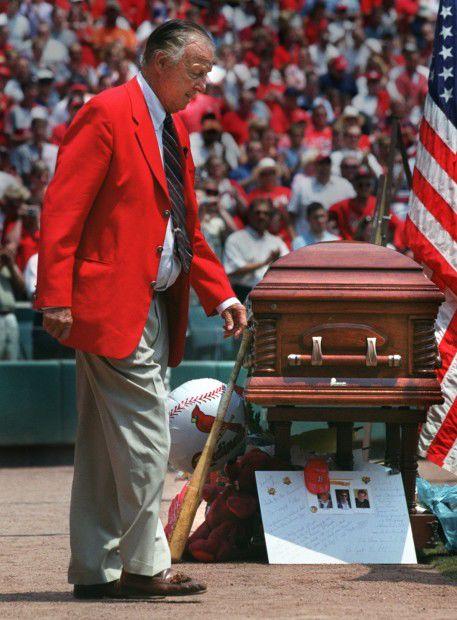 2003: Stan Musial first pitch
2004: Cardinals legends
2004: World Series between Cardinals and Red Sox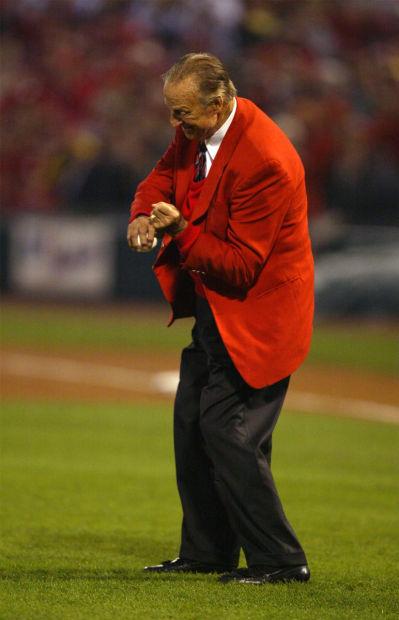 2005 Musial turns 85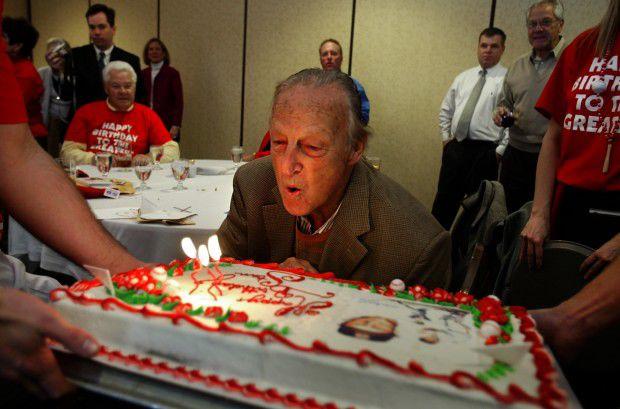 2005: Behind the scenes, legends come to visit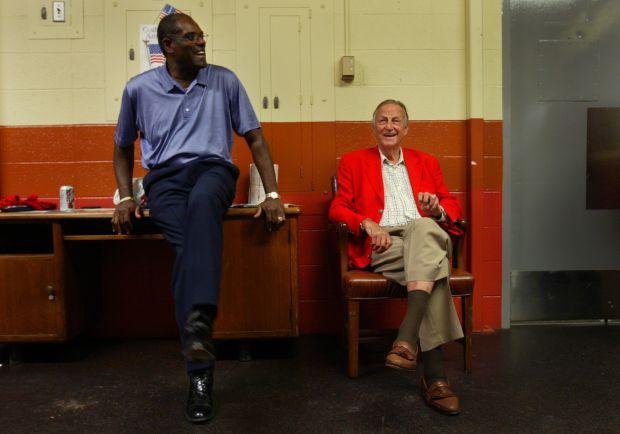 2005: Cardinals legends chat behind the scenes at Busch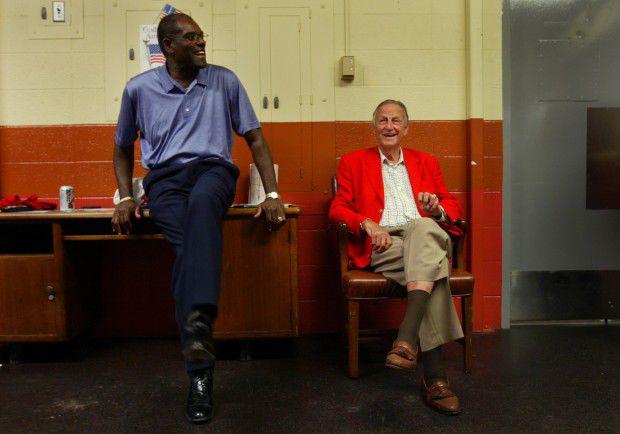 2005: Musial with harmonica at Hall of Fame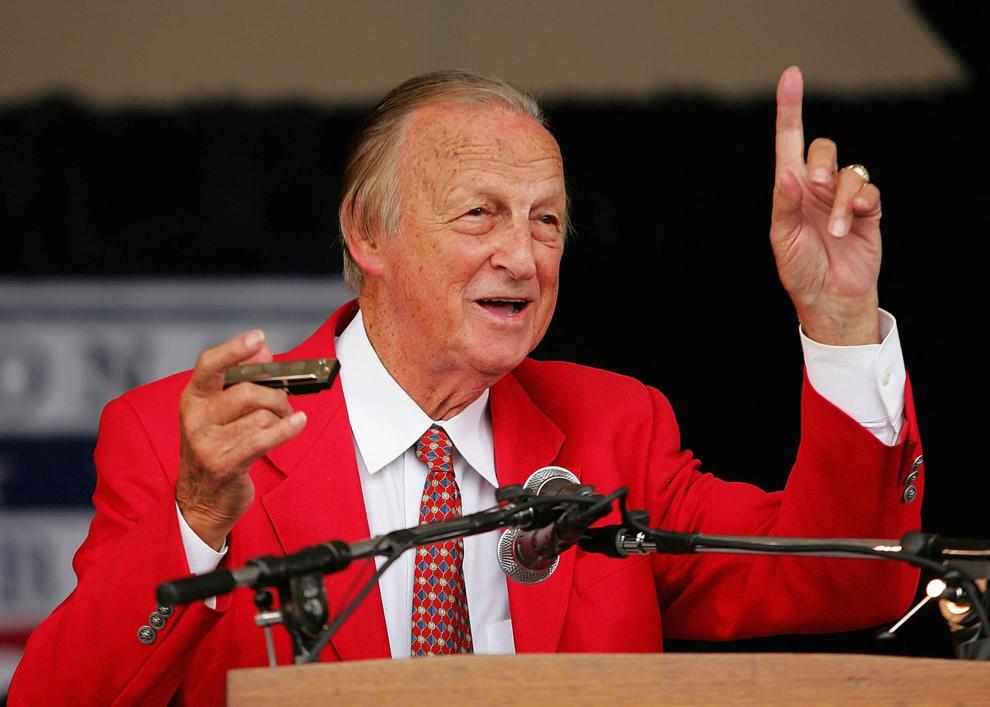 2005: Stan 'The Man' Musial takes a swing at Busch II's last year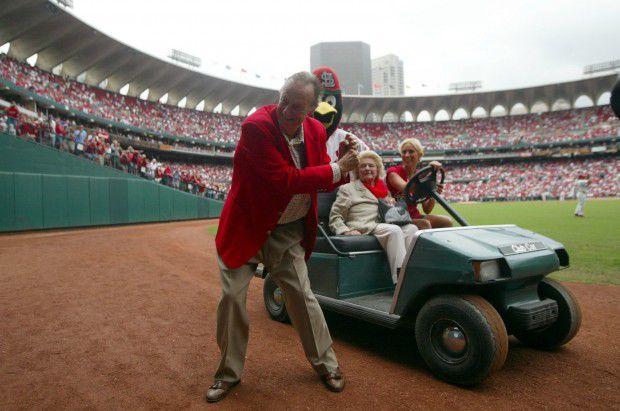 2006: First pitch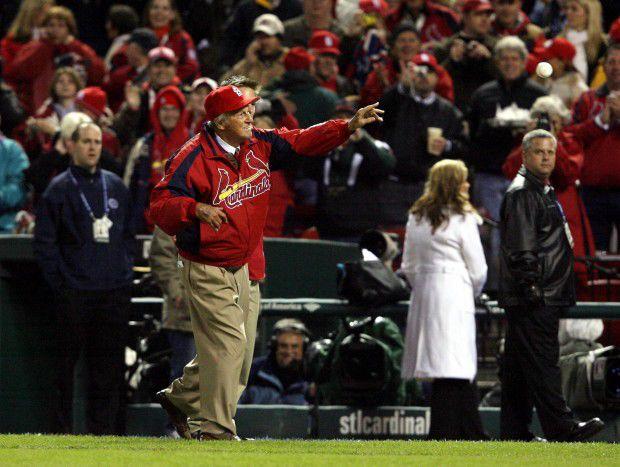 2007: Cards Home Opener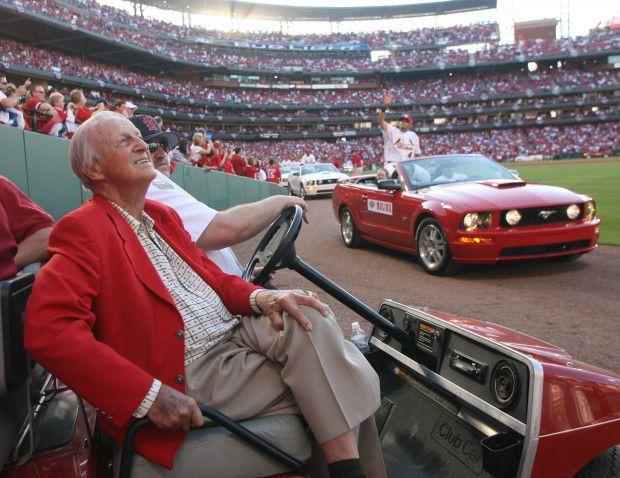 2007: Musial statue unveiled at Lester's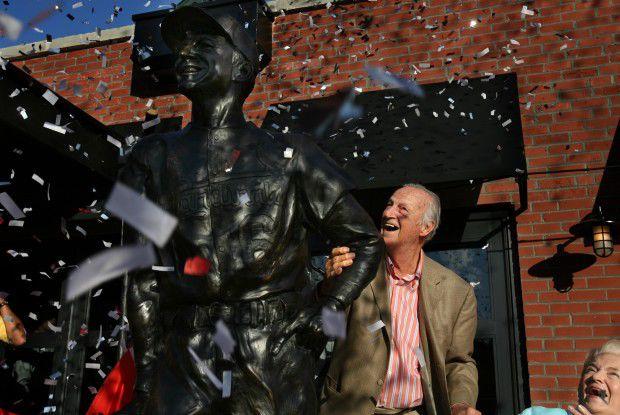 2007: Musial turns 87 with a birthday party at Beffa's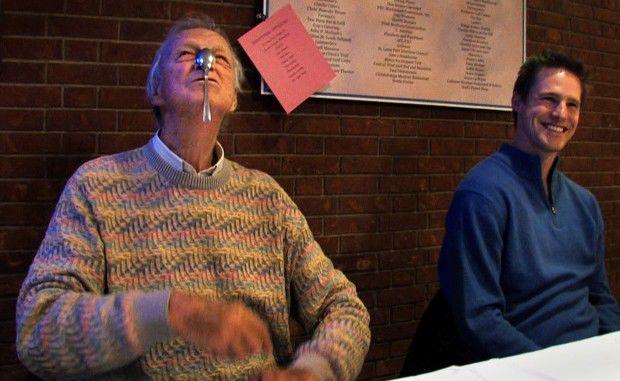 2007: Stan and Lil Musial await statue unveiling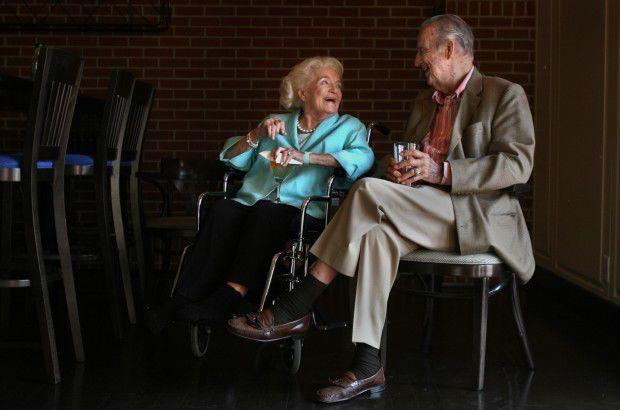 2010: Cardinals opening day in St. Louis
2010: Cards legend Stan Musial's 90th Birthday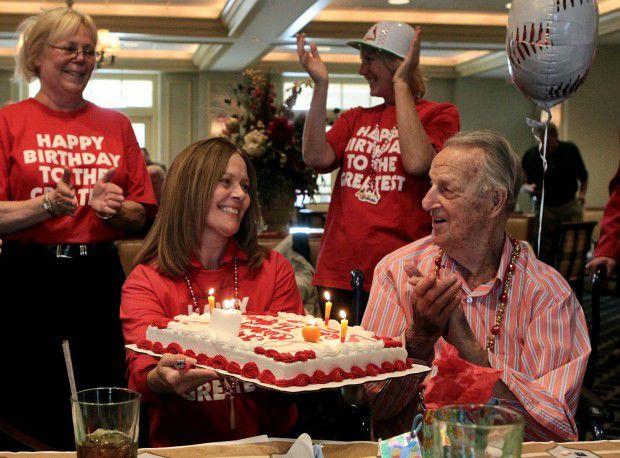 2011: Barack Obama, Stan Musial, Bill Russell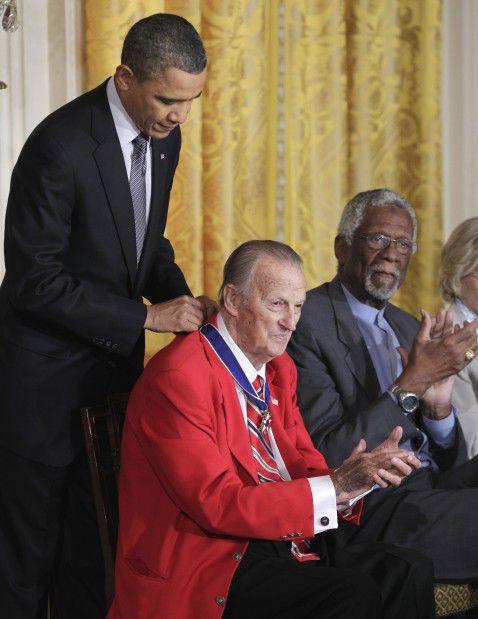 2011: Stan Musial receives presidential Medal of Freedom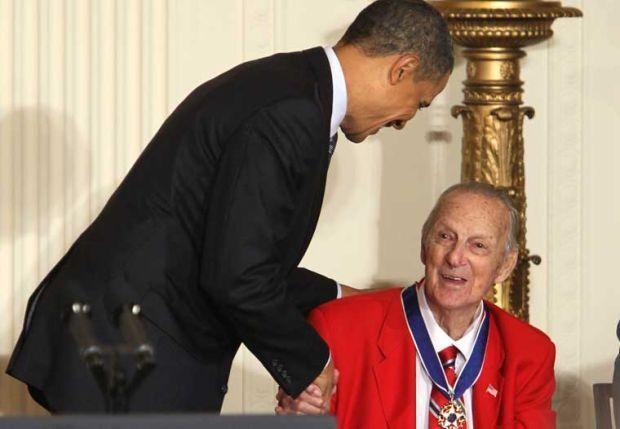 2011: Stan Musial's Medal of Freedom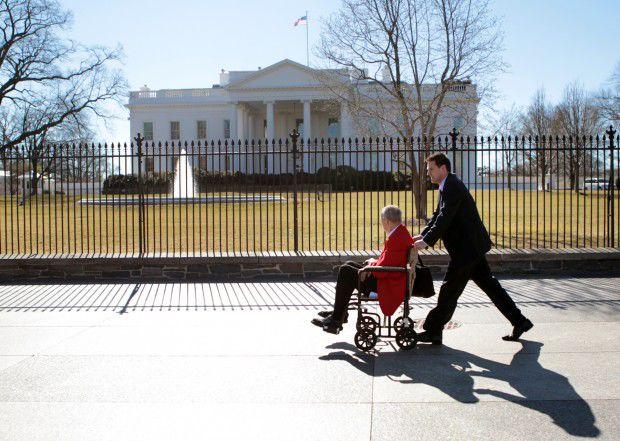 2012: Cardinals celebrate championship season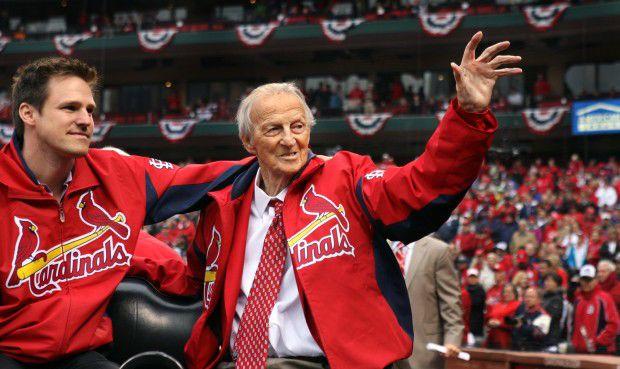 2012: Cardinals celebrate championship season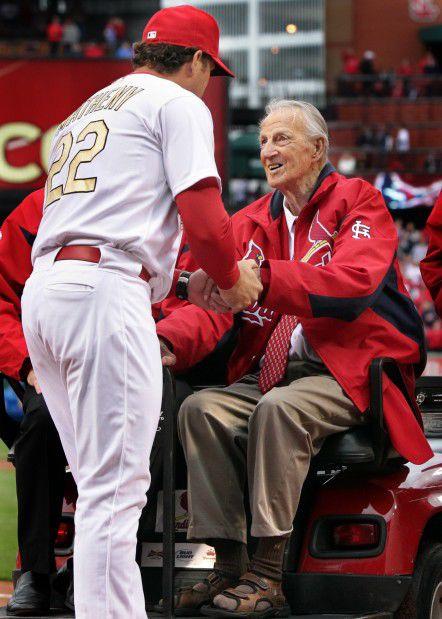 2012: Cardinals celebrate championship season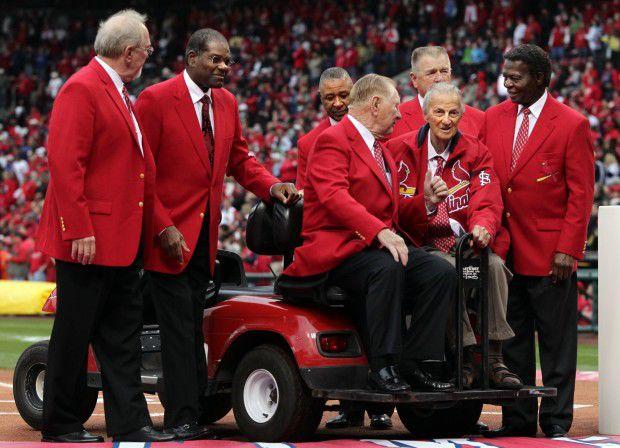 2013: Reds Cardinals Baseball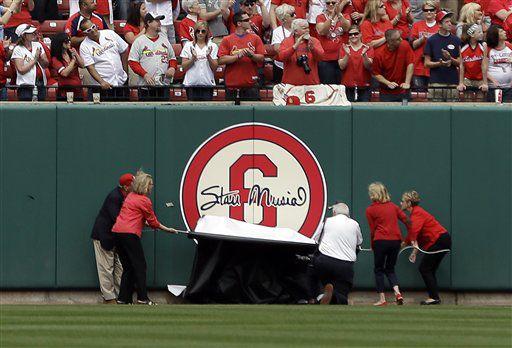 2013: Stan Musial's funeral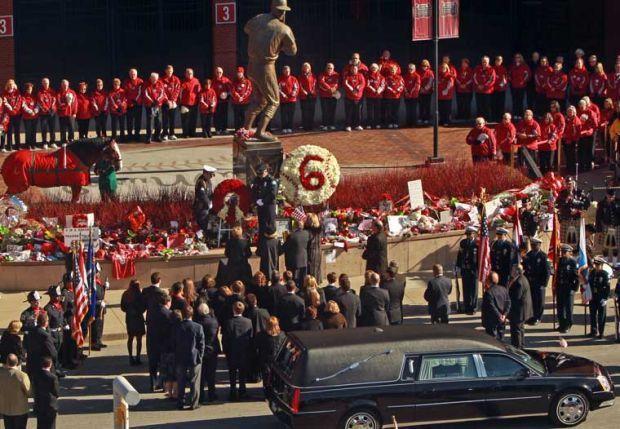 1954: Wally Moon, Stan Musial and Tom Alston
2009: Musial and Pujols