One spent most of last season looking like he could be finished, then finished hurt.
The other had been labeled — at least by some — as a defense-first player, at best.
The teammates have become the one-two punch their lineup desperately needed.
They should also become reminders to refrain from pigeonholing players.
Here's one way to look at it.
Even including the recent production from Dexter Fowler and Kolten Wong, the Cardinals entered Saturday's 5-2 loss to the Brewers with arguably the most lackluster production from the first and second spots in any National League lineup.
The Cardinals' season-long batting line from the leadoff spot read as follows: .221 average (14th in the NL), .310 on-base percentage (13th), and .363 slugging percentage (15th).
Their season-long line from the No. 2 spot was not much better, ranking 12th in average (.253), 12th in on-base percentage (.325), 13th in slugging percentage (.432).
Important reminders: The NL only has 15 teams. And, again, those numbers are the improved numbers, the ones that include the production from Fowler and Wong as they have turned an anchor into an engine.
Manager Mike Shildt has given five different Cardinals 10 or more at-bats at leadoff so far this season. Eight have had at least that many chances to hit second. After all that searching, he has answers.
The proof keeps coming in.
Since Fowler's hot bat earned him his latest chance at leadoff on Aug. 6, he hasn't hit anywhere else. He entered Saturday's game with the Cardinals' second-best OPS during that time frame. He trailed only Paul Goldschmidt in RBIs led the team in walks during his run.
"If you make people pay when they come in the zone, people may not be as inclined to come into the zone," Shildt said. "If you chase them out of the zone, you're going to get more walks. They go hand in hand. Dexter is a good example of that."
Shildt has not made many questionable decisions this season. Picking Tyler Webb over Andrew Miller in Saturday's eighth inning seemed eligible for the list. But the biggest quibble should be the delayed offensive promotion for Wong.
The second baseman did not have three consecutive games at any order spot higher than sixth until Shildt slid him up to second on Aug. 21. Wong has made it seem overdue. Entering Saturday's game, he had slashed .356/.407/.589 since he moved in behind Fowler. His .996 on-base plus slugging percentage during that time was the 10th-best among all NL hitters.
The Cardinals offense is no juggernaut, as Saturday's loss reminded us. At its best, it's versatile. At its worst, it's anemic. It's been more of the latter lately, thanks in large part to Fowler, who has bounced back from a career-worst 2018, and Wong, a superb infielder who has never before hit well enough long enough to convince managers and coaches he deserves the defensive honor of a Gold Glove. (That must change this year.)
When Fowler and Wong are at their best, we might focus somewhere else.
That's how it's supposed to work.
The latest example came in the Cardinals' 10-0 win against the Brewers on Friday night.
The big news, and rightly so, was Goldschmidt's grand slam and three-run homer. Fowler walked three times that game. Wong singled twice on balls that didn't leave the infield, then drove in two runs with another single that did. The two combined to score four runs while striking out once.
"They played themselves into that spot," said Goldschmidt. "At one point or another, they were hitting lower in the order. Having good at bats, getting their average and on-base percentage up kind of forced Shildty's hand, it seemed like. I don't want to speak for him, but if you play well, you are going to find yourself in the lineup more, and probably in the top or middle of the order. If you don't play well, the manager is going to have to make some decisions. He wants his best guys, whoever that is, in there. Those guys performing, playing well, forced the issue."
Between the season opener and the game before Fowler reclaimed leadoff, the Cardinals averaged 4.47 runs per game (12th in NL) with a team OPS of .720 (13th).
Since Fowler and Wong became the first two Cardinals to walk to the plate, the Cardinals have averaged 5.78 runs per game (first in NL) while producing an OPS of .816 (second).
"Those guys at the top set the table for the guys to eat in the middle," Shildt said. "And sometimes, they eat for themselves, too."
The Cardinals only nibbled Saturday.
Don't overlook what they left on the table.
Wong was stranded at third after a first-inning single. Fowler was stranded at third after a fifth-inning ground-rule double.
Another Wong single was squandered in the eighth.
The sparks were not sustained.
The perseverance of the players providing them should be appreciated, no matter where this season winds up.
Milwaukee Brewers vs St. Louis Cardinals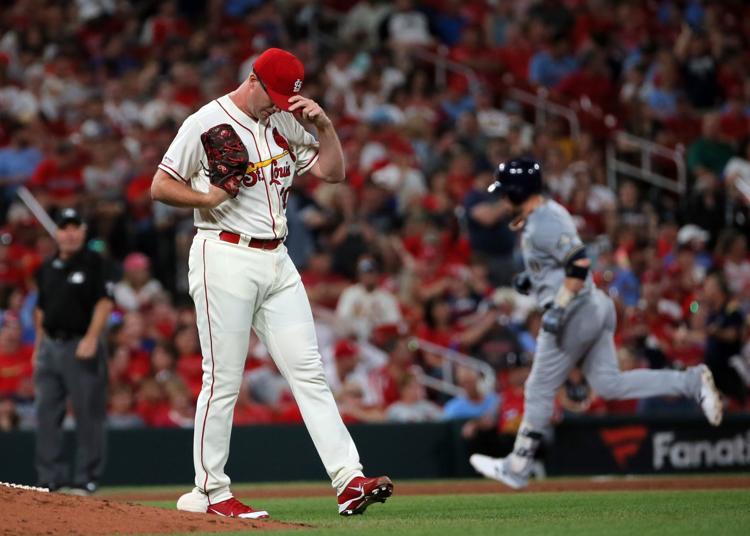 Milwaukee Brewers vs St. Louis Cardinals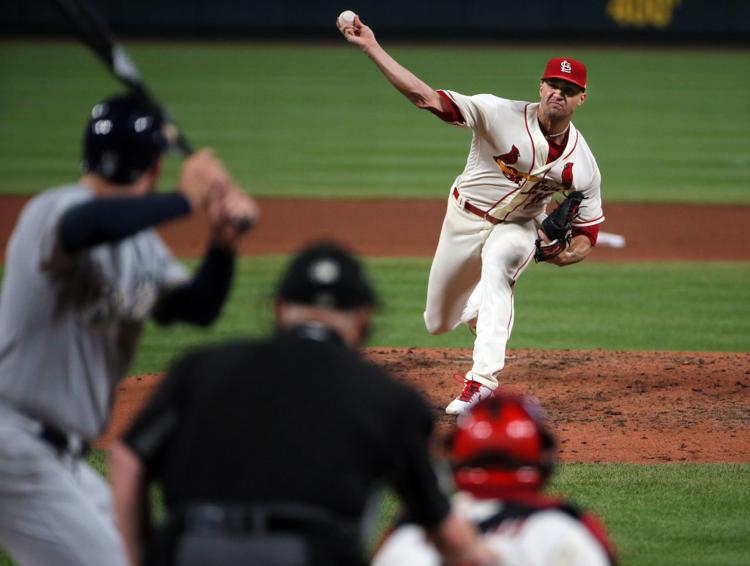 Milwaukee Brewers vs St. Louis Cardinals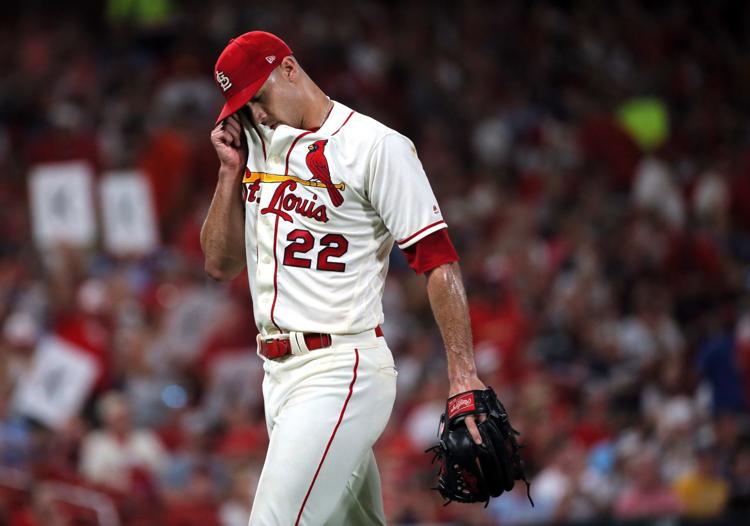 Milwaukee Brewers vs St. Louis Cardinals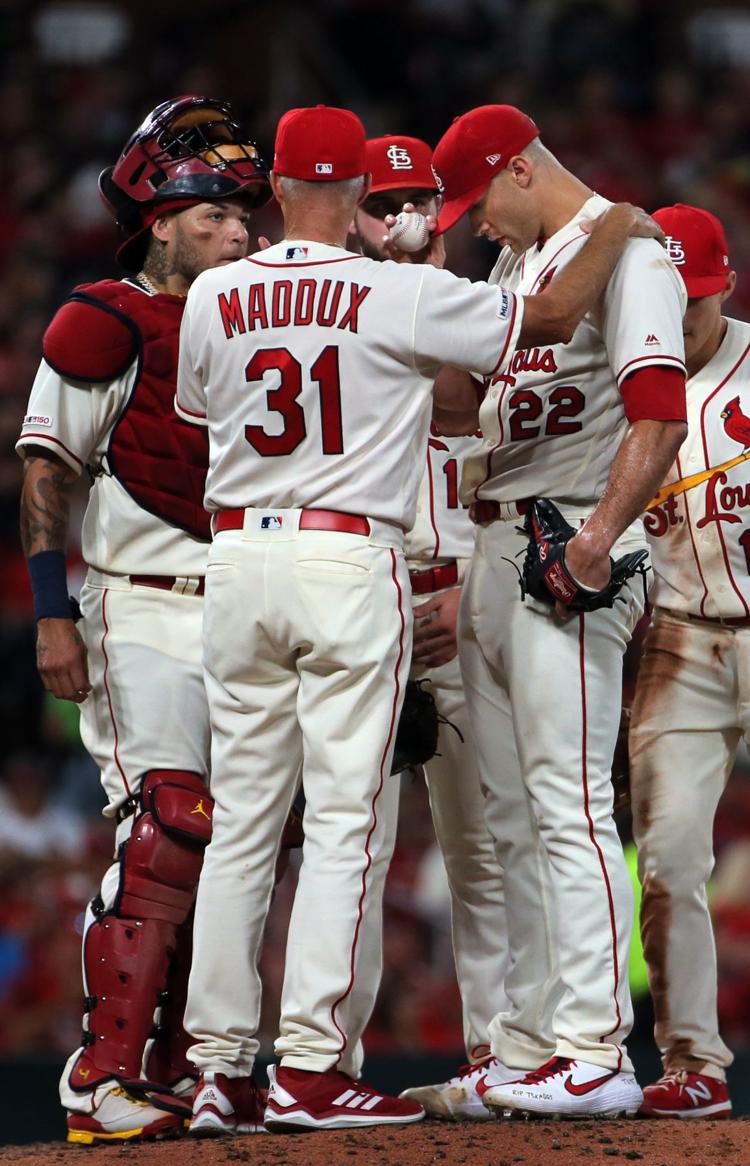 Milwaukee Brewers vs St. Louis Cardinals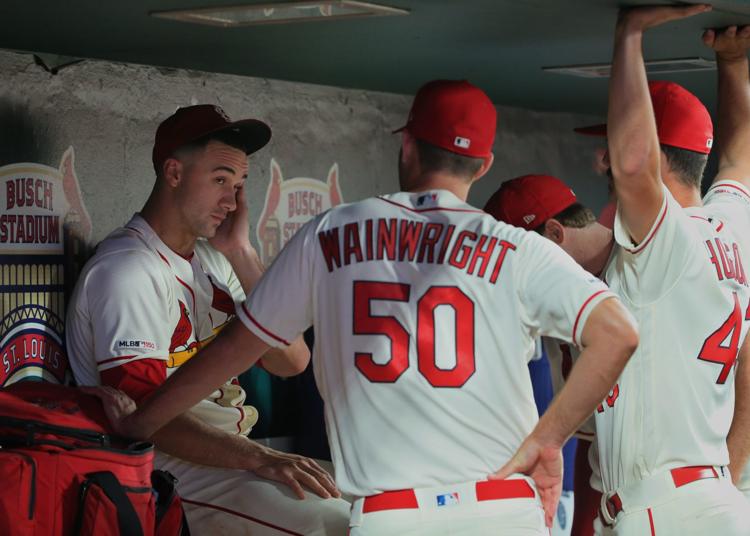 Milwaukee Brewers vs St. Louis Cardinals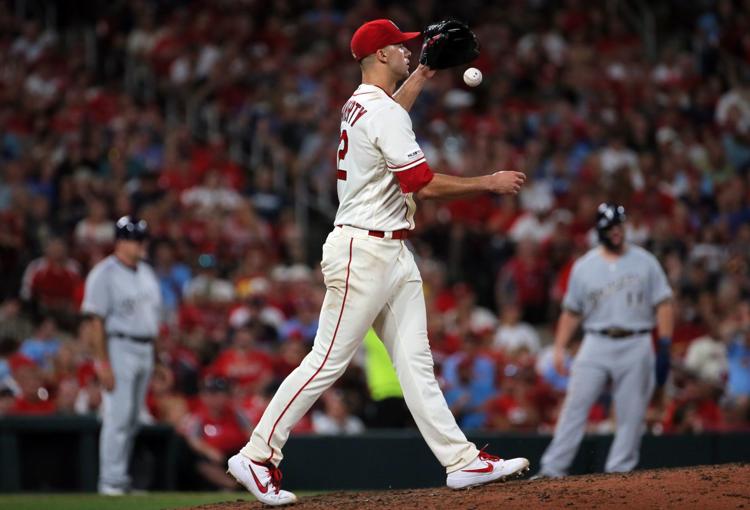 Milwaukee Brewers vs St. Louis Cardinals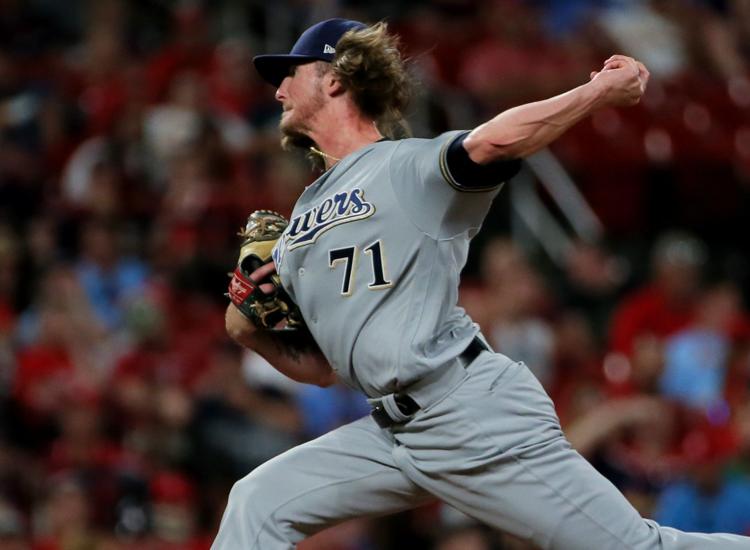 Milwaukee Brewers vs St. Louis Cardinals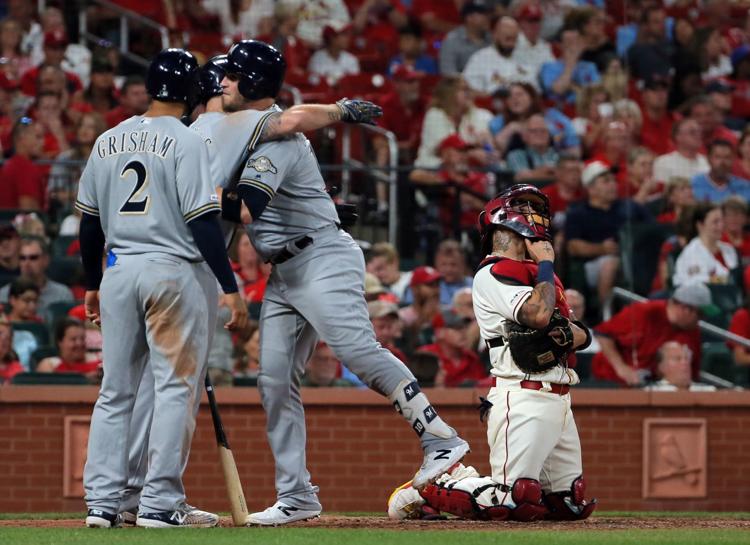 Milwaukee Brewers vs St. Louis Cardinals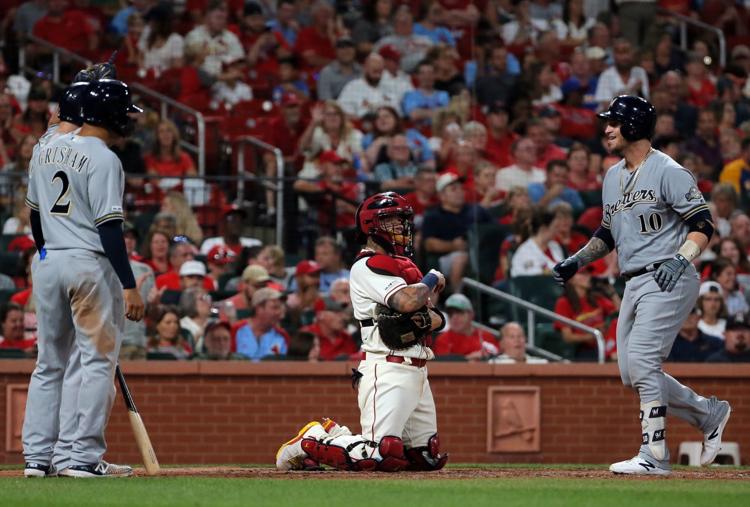 Milwaukee Brewers vs St. Louis Cardinals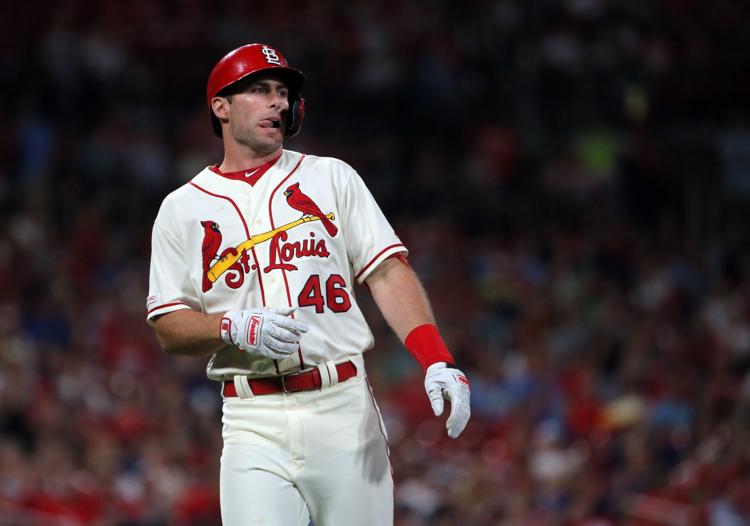 Milwaukee Brewers vs St. Louis Cardinals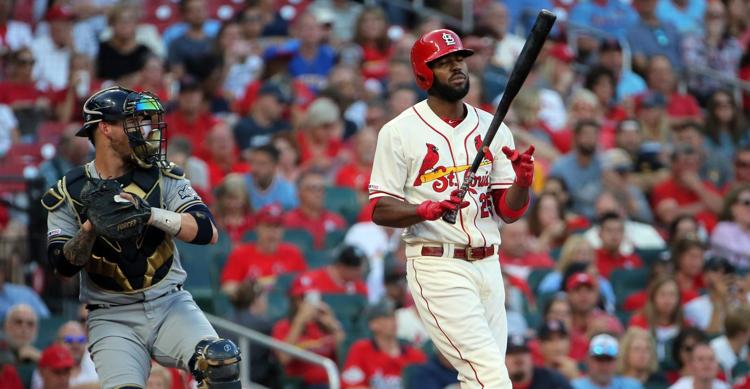 Milwaukee Brewers vs St. Louis Cardinals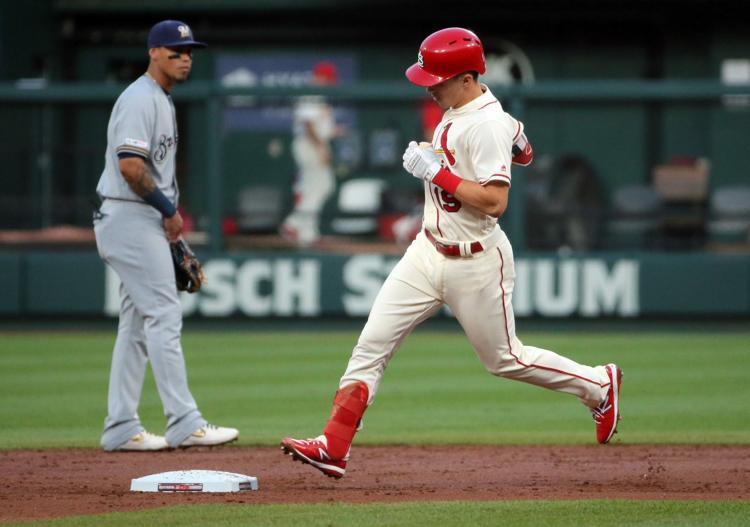 Milwaukee Brewers vs St. Louis Cardinals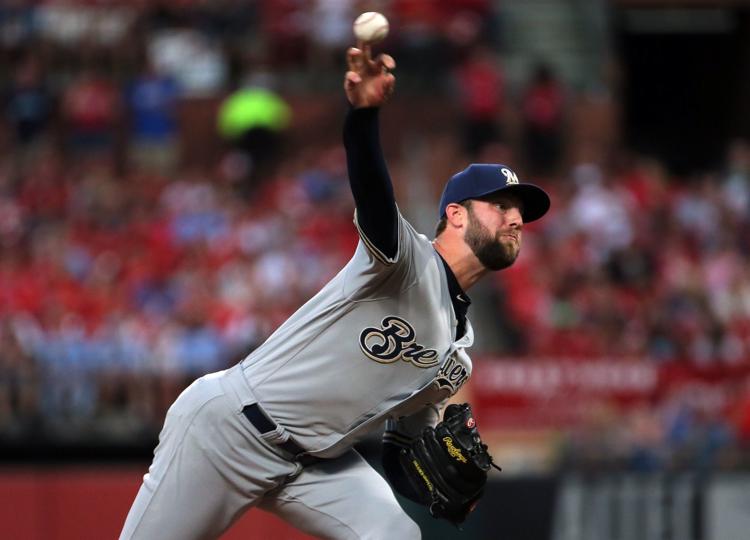 Milwaukee Brewers vs St. Louis Cardinals
Milwaukee Brewers vs St. Louis Cardinals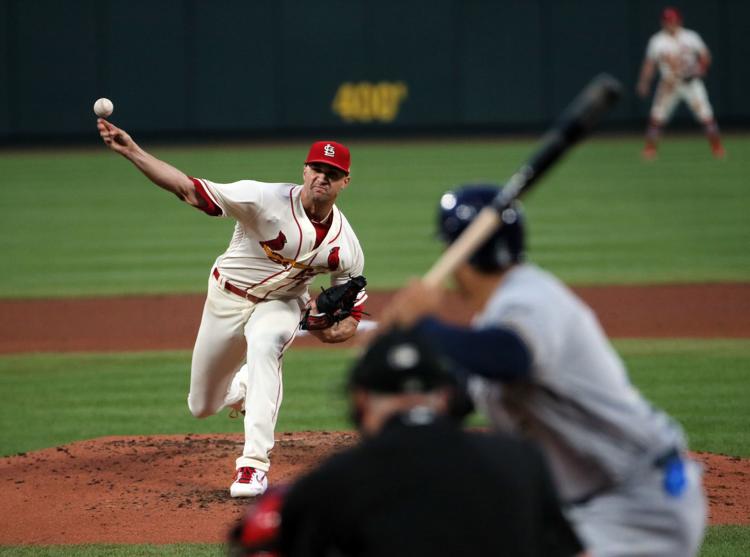 Milwaukee Brewers vs St. Louis Cardinals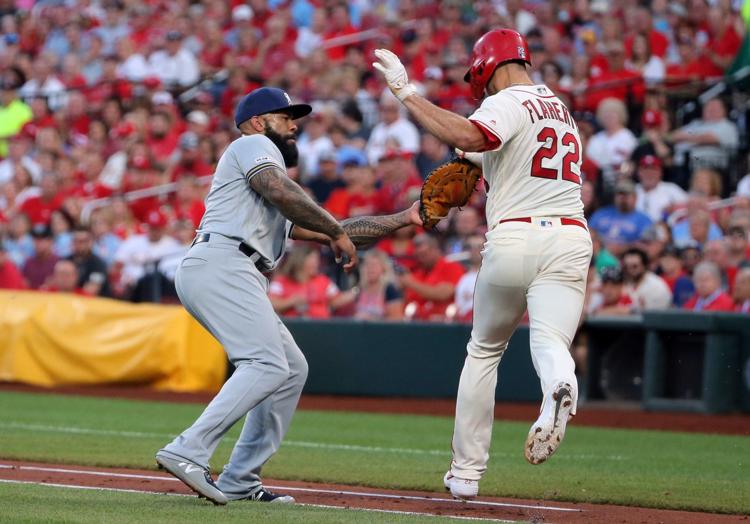 Milwaukee Brewers vs St. Louis Cardinals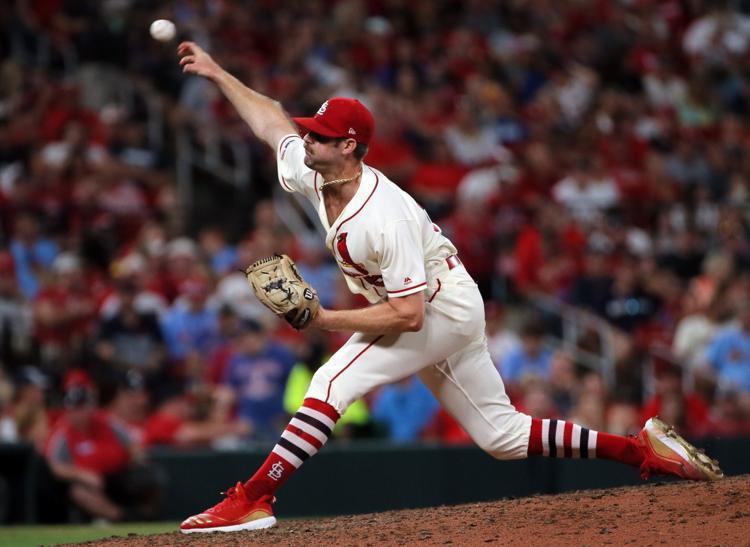 Milwaukee Brewers vs St. Louis Cardinals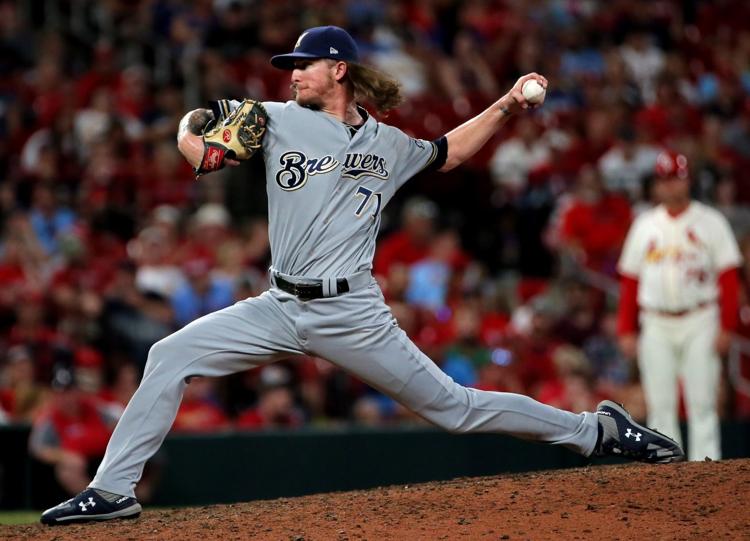 Milwaukee Brewers vs St. Louis Cardinals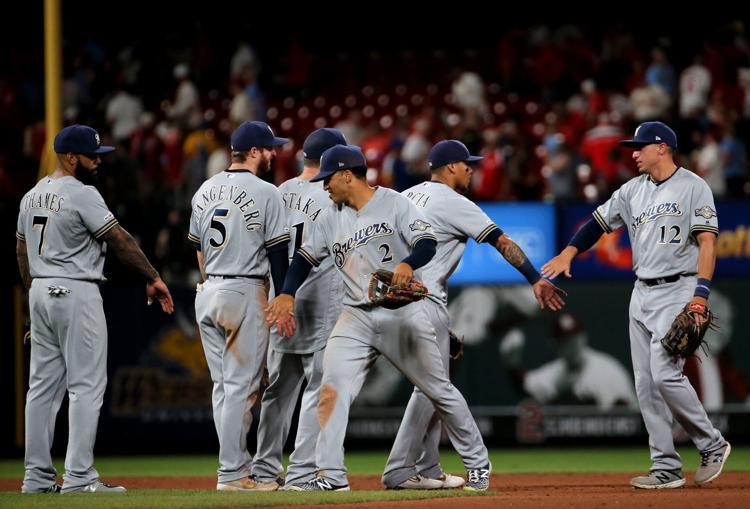 Milwaukee Brewers vs St. Louis Cardinals