Believe it or not, Bryce Harper and Manny Machado are not the only free agents up for grabs this offseason. As the hot stove preheats, here are some free agents who could potentially align with the Cardinals' needs.
BRYCE HARPER, Outfielder
In short, he is what the Cardinals lack — a left-handed-hitting, middle-of-the-lineup-altering star who could revitalize a fan base and lift a lineup for years to come. It would take a lot of money. It would take a lot of years. It would take addressing the Dexter Fowler situation in right field. It would also enhance a young, exciting core with a young, exciting star. We already know the 26-year-old Harper looks good in red. But no one, from Las Vegas oddsmakers to the writers who covered Harper for years in Washington, see the Cardinals as Harper's landing spot.
Can the Cardinals shock the baseball world? Has there ever been a better time to do just that? I think not.
MANNY MACHADO, Shortstop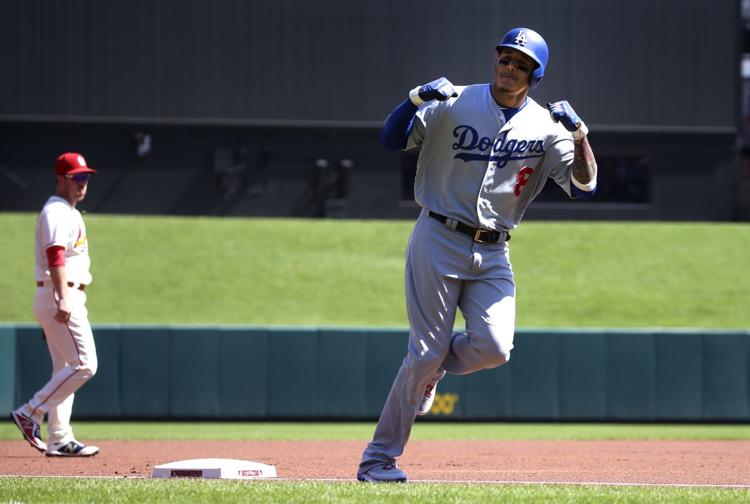 Similar to Harper, there is no need to spit out the stats when it comes to 26-year-old Machado. He's a premier star also just now entering his prime years. If the Cardinals see Machado as even a somewhat realistic target, they have done a very good job of keeping it quiet. There has been zero buzz there, and that was before Machado caused an uproar during the postseason with his comments about not being a hustle guy and his actions, specifically kicking an opponent during his light jog down the first-base line.
There are teams out there that will be ready to offer Machado big money. It would be surprising if the Cardinals were one of them.
JOSH DONALDSON, Third Baseman
There should be no debate about the third baseman's ceiling. The three-time All-Star and former AL Most Valuable Player AVERAGED a .559 slugging percentage between 2015 and 2017. The question is, can Donaldson get back there, or somewhere relatively close? He's nearly 33 now. He was limited to 52 games in 2018 due to a series of health issues including a problematic right shoulder and left calf. He did slash .280/.400/.520 in his 50 regular-season at-bats with Cleveland after Toronto traded him. How teams view Donaldson is going to be one of the most fascinating story lines this offseason. His past production is amazing. His future is uncertain due to his health. The Cardinals have often been intrigued by the righthanded hitter, and there is no reason to believe that stance has changed.
He would likely be well-received as a third-base upgrade (if healthy), but is there enough certainty for him to be The Upgrade? Probably not at this point. Donaldson as the Cardinals' sole big move for the lineup would seem a bit thin.
MIKE MOUSTAKAS, Third Baseman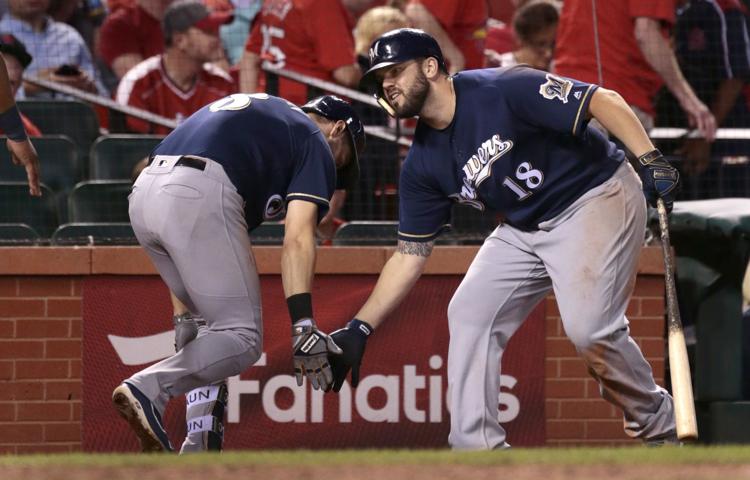 The 30-year-old declined a $15 million mutual option to hit the free-agent market again after he did not get the big deal he was hoping last offseason. Despite being traded from Kansas City to Milwaukee, Moustakas had a solid 2018 season that was slightly better than his career average. The left-handed hitter slashed .251/.315/.459 with 28 home runs and 95 RBIs. He slugged a solid .477 against right-handed pitching and played sound third-base defense.
I've been lukewarm on the notion of Moustakas in the past, but it's probably worth pointing out that he would have ranked second among 2018 Cardinals in home runs and led the team in RBIs.
DALLAS KEUCHEL, Starting Pitcher
The Cardinals' initial public offseason plans called for acquiring a boost for the lineup and figuring out how to fix the left side of the bullpen. So, acquiring a starter might be out of the question. But, plans can change, as evidenced by the Cardinals' move to sign Miles Mikolas last offseason. That worked out pretty well, right? If the Cardinals do look for a starter on the state-side free-agent market, a lefthanded one would make sense, considering the cast of arms jostling for spots in the rotation primarily features righties. Lefty starter Patrick Corbin is a free agent, but he might also become the most sought-after starter on the open market. Keuchel, a groundball-getter, seems more realistic. The nearly 31-year-old went 12-11 with a 3.74 ERA in 34 starts (204.2 innings) for the Astros in 2018. He turned a rough start to the season into a 3.23 ERA over his final 20 starts.
If the Cardinals decide they want to diversify their righthanded-heavy rotation along with their righthanded-heavy lineup, and also want to avoid a Corbin bidding war, a pursuit of Keuchel could make sense.
MICHAEL BRANTLEY, Outfielder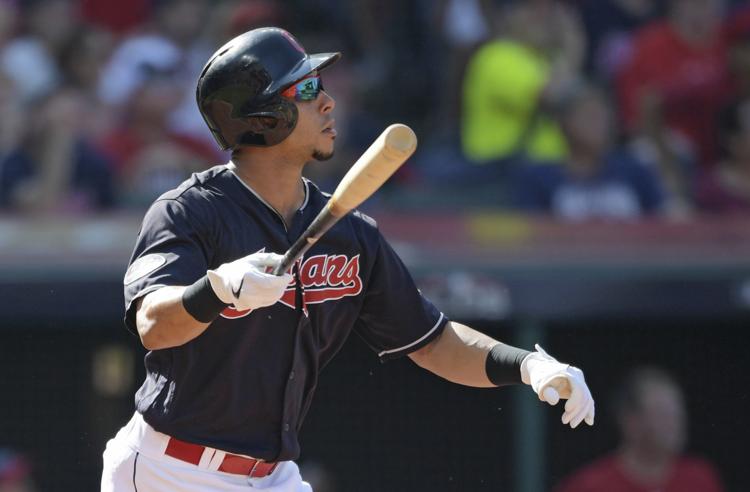 Sports Illustrated recently predicted the 31-year-old corner outfielder would land with the Cardinals when the free-agent carousel stops spinning. There are reasons it could work. There are reasons to press pause. The three-time All-Star is fresh off a very good season for Cleveland. The lefthanded hitter occupied the No. 2 spot in the lineup and made his second consecutive All-Star game. He averaged .309 with a .364 on-base percentage and a .468 slugging percentage. He hit 36 doubles and 17 home runs. The best part? He absolutely smoked righthanded pitching, slashing .321/.380/.509. The Cardinals could use some of that. Now, the concerns. Age. And health. Brantley's 143 games played this season were his most since 2014. He was limited to 11 games in 2016 and 90 in 2017. In recent years he has had two surgeries on his right shoulder and another on an ankle. This was his worst season defensively in left field, per Fielding Bible's Runs Saved, which scored him at three runs below average. Another thing: Brantley has never played right field, but he would have to with the Cardinals, unless the plan with Harrison Bader and Marcell Ozuna changes. Which leads us to another potential problem. Adding Brantley would complicate the Dexter Fowler situation. 
Brantley's sweet lefthanded swing would look good in the Cardinals' lineup — if he stays healthy and adjusts to a new position. That seems like an awful lot to ask.
JOE KELLY, Relief Pitcher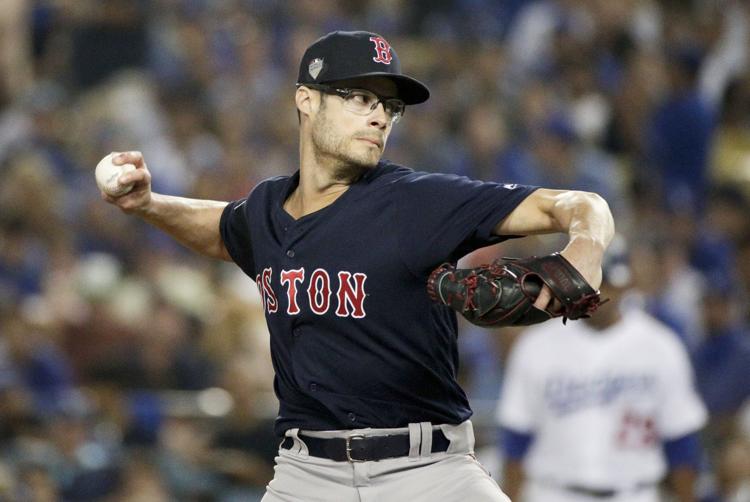 The righthanded former Cardinals reliever is 30 now. He just dominated on the World Series stage despite an up-and-down regular season that produced an undesirable 4.39 ERA in 73 appearances (65.2 innings). He's still got nasty stuff, and he's throwing HARD. Kelly's four-seamer AVERAGED 98.7 mph this season. Compare that to a changeup that averages 88 mph and a curveball that averages 85 mph. When he's on, he's wicked hard to hit. When he's off, he walks too many batters. But here's something worth considering about Kelly, beyond his familiarity with the Cardinals. He was very effective against lefthanded hitters this season. Southpaws slashed .211/.286/.325 against him.
Who would be against a Kelly reunion? Plus, he would not be a bad backup closer candidate if young Jordan Hicks encounters turbulence.
ZACH BRITTON, Relief Pitcher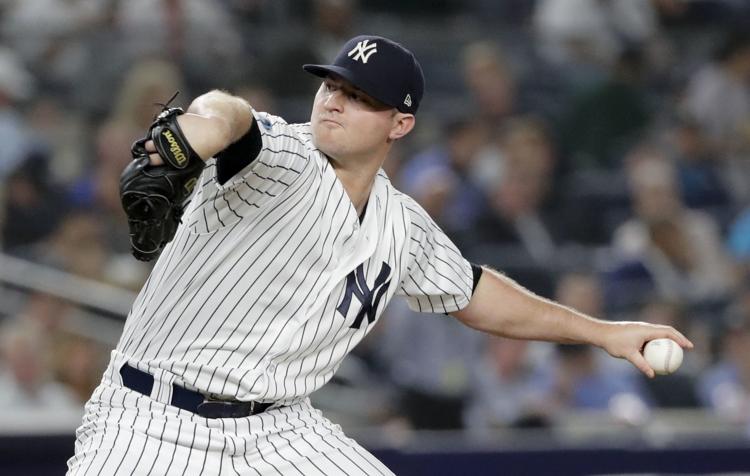 The 30-year-old lefty reliever finished the season with a 3.10 ERA in 41 games (40.2 innings) while converting seven of his 10 save opportunities. The sinkerballer was better with the Yankees to end the season (2.88 ERA) than he was with the Orioles (3.45) at the beginning, and his experience in pinstripes seemed to influence his priorities moving forward. Britton told Big Apple media members that he would be willing to be a non-closer if it increased his chances of being signed by a winning team.
The Cardinals have a closer in the making in Jordan Hicks, but some backup would be nice, and acquiring upgraded lefthanded relief is a must.
JUSTIN WILSON, Relief Pitcher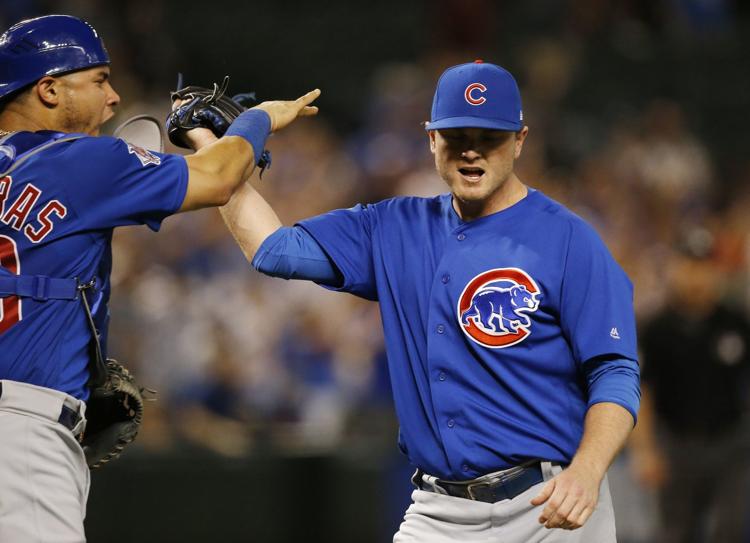 The 31-year-old lefty fastballer has a 3.43 ERA in 136 relief appearances (112.2 innings) since the start of the 2017 season. More importantly, he limited lefthanded hitters to a slash line of .190/.301/.342 in 2018. Southpaws knocked 15 hits against him, only six of which were non-singles. Compare that to 32 strikeouts of lefthanded hitters in 93 batters faced.
Wilson's next landing spot will mark his fourth team since he broke into the majors in 2012. The Cardinals' need for lefthanded bullpen assistance makes this one worth watching.
TONY SIPP, Relief Pitcher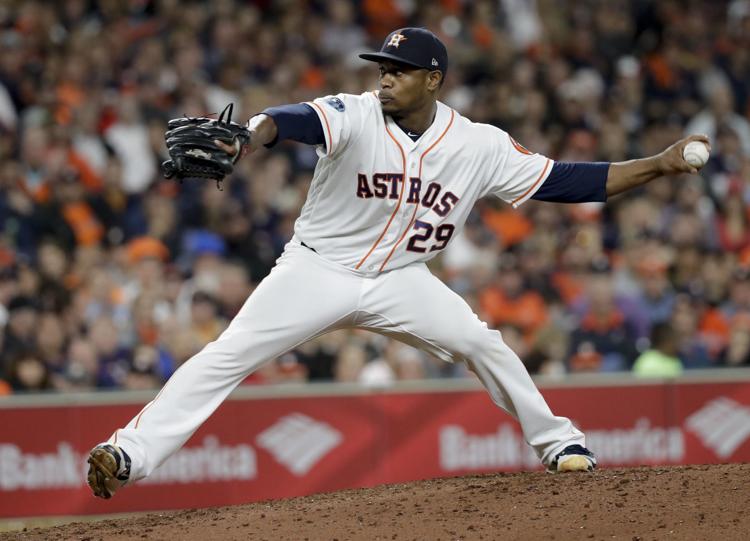 The 35-year-old's 10th season in the majors was arguably his best. The southpaw with a three-pitch mix (four-seam, slider and split) posted a 1.86 ERA through 54 appearances and 38.2 innings. Lefthanded hitters slashed .191/.263/.294 against him, and righthanded hitters did not hammer him, slashing .209/.280/.328. He did hit the disabled list once for back soreness, but was not down for long as he rebounded quite well for a guy who had a 5.79 ERA in 2017.
His name might not move the needle much, but the Cardinals need effective lefthanded relief more than they need name recognition in the bullpen, and Sipp had a strong contract season.
JOSE IGLESIAS, Shortstop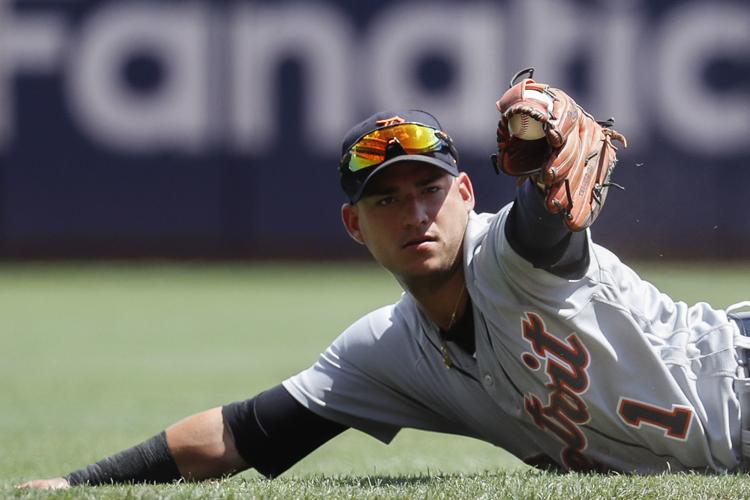 The 28-year-old shortstop is one of the slicker-fielding shortstops on the free-agent market, which could be of interest to the Cardinals if they decide to pivot toward prioritizing run suppression through sharpened defense and pitching. The bad news for the argument is the bat. I mentioned Iglesias ahead of fellow free-agent web-gem producer Adeiny Hechavarria because Iglesias is a better hitter than Hechavarria, but that's a brutal battle to watch. The righthanded hitting Iglesias averaged .269 with a .310 on-base percentage and a .389 slugging percentage in 2018, and it was his best OPS (.699) since 2015.
Acquiring a glove-first shortstop sounds great in theory but it likely means an even weaker offense, considering shortstop Paul DeJong would shift to third base. That's not much proven power or production from the left side of an infield, especially when you consider Kolten Wong's offensive ups and downs at second base. I understand the argument, but don't love it.
JED LOWRIE, Infielder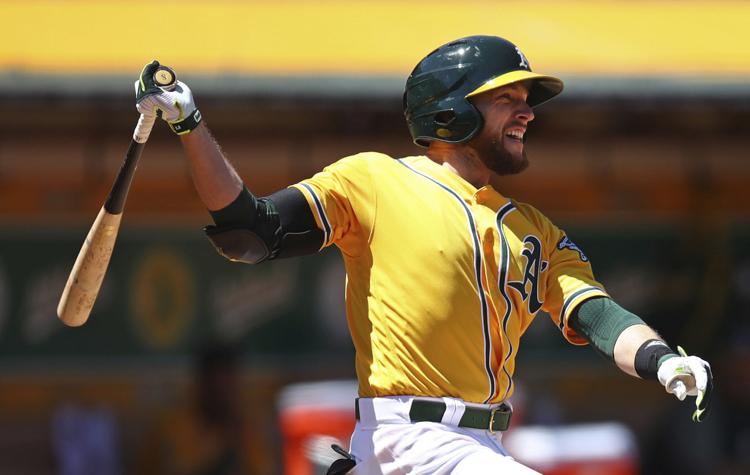 The 34-year-old infielder has captured the Cardinals' interest in the past, first as a draft prospect and later as a trade candidate. He's a switch-hitter who can play every infield position. He made his first All-Star team in 2018 and has had nearly identical batting lines the past two seasons, averaging .272 with a .356 on-base percentage and a .448 slugging percentage since 2017. He set career-highs in home runs (23) RBIs (99) and Wins Above Replacement (4.8) this season. His power against right-handed pitching has never looked better than it looked in 2018; he slugged .477 against it.
Lowrie is often described as a second baseman, but could he make sense as a third-base upgrade for the Cardinals? There have been crazier ideas.