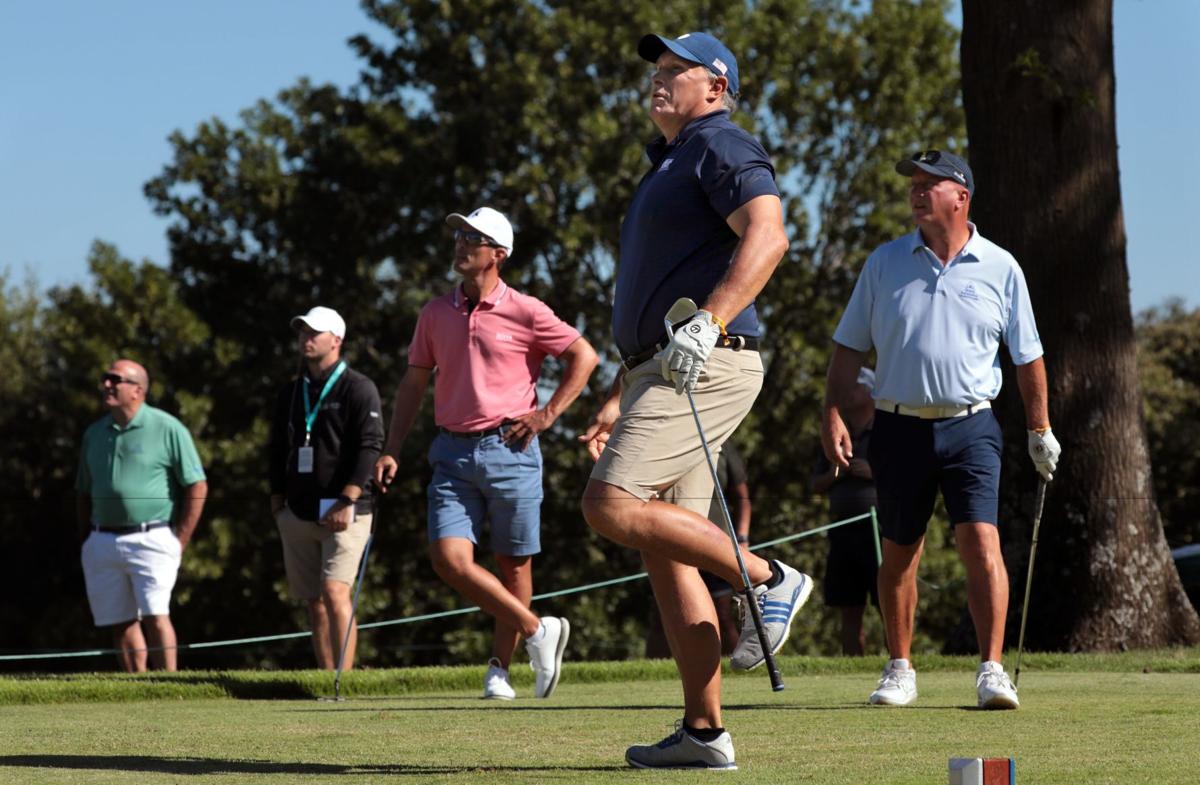 Blues coach Craig Berube sounded, for one moment Thursday afternoon near the 18th hole at Norwood Hills Country Club, like something awfully close to, dare I say, a rookie.
"I tell you what, today I was pretty nervous on the first tee," said Berube after chipping his way onto the final green. "And I'll be nervous Saturday, too. You want to hit a good shot. It's going to be fun, but also you want to do well."
Berube, who is somewhere around a 5 or 6 handicap, treated his Ascension Charity Classic pro-am round as a tune-up for Saturday afternoon, when he will join Cardinals legend Ozzie Smith and – gulp – Jack Nicklaus and Tom Watson for the Ascension Charity Classic's nine-hole exhibition known as the Legends Charity Classic.
The star-studded foursome – Nicklaus and Smith vs. Watson and Berube – will tee off after Saturday's final pairing of the tournament's second round and play for a chance to claim a $25,000 purse for PGA REACH Gateway (Nicklaus and Smith) and First Tee of Greater St. Louis (Watson and Berube).
Friendly competition, sure. But a competition, nonetheless. Berube passed on my suggestion to show up with his Stanley Cup championship ring for its potential intimidation factor.
"That thing's put away somewhere," he said. "I haven't seen it for a while."
You know what we haven't seen for a while?
St. Louis crush a sporting event.
COVID knocked us down. Crowds were banned, then limited. When the lid lifted on capacities, the grounded 2021 Cardinals failed to become the wind beneath our wings. We need a jolt. Here comes one.
The Ascension Charity Classic at Norwood Hills is an old-school golf tournament played at the perfect course for it. The oldies but goodies on the PGA Tour Champions circuit are going to put on a show starting Friday morning. The crowd will not disappoint. In fact, it's already wowing.
"This was one of the biggest attended pro-am days they have seen in a long time," said Nick Ragone, executive vice president for Ascension, as Thursday's soft launch started to wind down. "The John Daly crowd was three deep. For a pro-am. We have projected for the week, 30,000 people, which is for a Champions Tour event, amazing. If it trends this way, we might do 15 to 20,000 of that on Saturday. We sold out all of our merchandise today. And we had a lot. We are going to get more."
No one should be surprised. Well, other than the slanderous NFL. The record is clear. When you plant your sports flag in support of St. Louis, St. Louis rushes to reward. We've watched it happen for MLB and NHL All-Star Games, the upstart XFL BattleHawks and, specific to golf, the 2018 PGA Championship.
This inaugural PGA Tour Champions event at Norwood Hills is developing that kind of buzz.
Most of the tour's top-25 money leaders have arrived to jostle for the $2 million purse.
Seeds of compelling storylines – none bigger than St. Louis' own Jay Delsing getting his shot on the course he grew up on – are begging to bloom.
The fairways and greens looks perfect, and the weather forecast is better than what Ragone could have imagined.
The money generated here in North County is going to be pumped back into North County.
Thanks to Ragone's leadership and the partnerships the tournament has created with Emerson and others, last year's COVID-caused cancelation did not stop the tournament from beginning significant contributions to its three primary beneficiaries: Marygrove, the Urban League of Metropolitan St. Louis, and Boys & Girls Clubs of Greater St. Louis.
The delivery of $225,000, split three ways between those groups, was a big day in October. How many other tournaments hand out big paper checks when there was no tournament? But as fun as that was for Ragone, it was not as fun as seeing youth golfers from Diversity Golf, First Tee of Greater St. Louis and PGA REACH Gateway spread out across the Norwood Hills driving range for Thursday afternoon's youth clinic hosted by tournament coaches and players.
That made it real, finally.
"Part of what we want to do is make the game more inclusive and more diverse, and this is a first step," Ragone said. "I hope that this tournament and what we're doing, and the way we're doing it, inspires more people to take up the game, and more companies to locate big events in North County, whether it's sports, whether it's businesses. I really had to fight back tears, because it was two years of work, a vision in your head and then you see it in front of you. And it's not one-and-done. This isn't one week, and then we go away. This is every year, and it's going to get better and better. I want it to be a tent-pole event where you build around it."
Build it in St. Louis, and sports fans — and even St. Louis sports stars — will come out and support.
The reminders never get old.
Photos: Accenture Youth Golf Clinic at the inaugural Ascension Charity Classic
Accenture Youth Golf Clinic at Ascension Charity Classic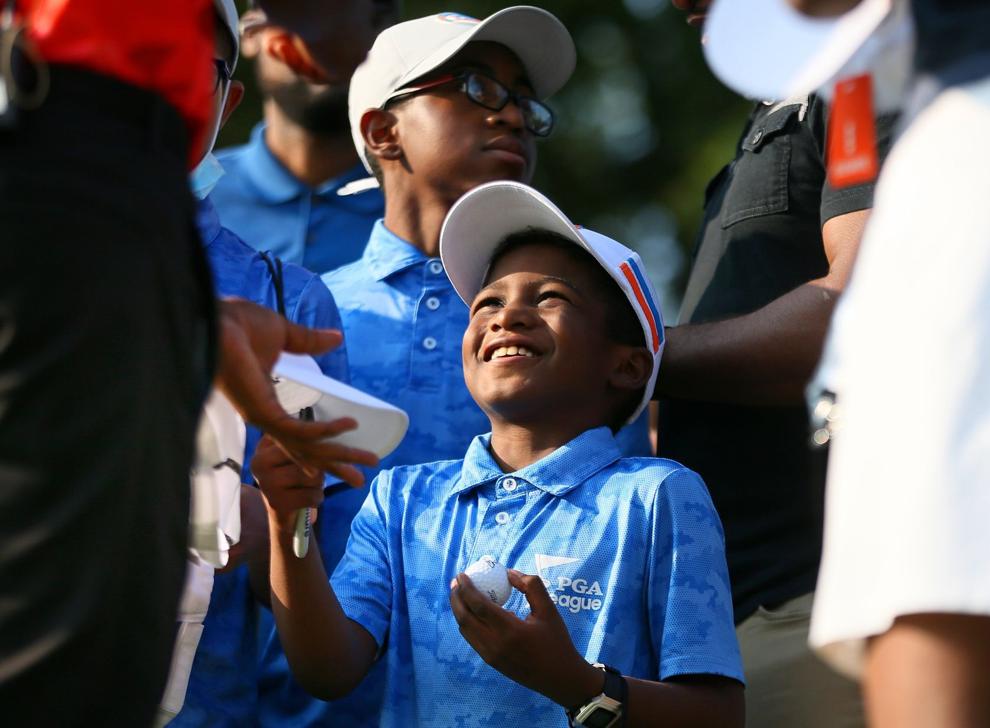 Accenture Youth Golf Clinic at Ascension Charity Classic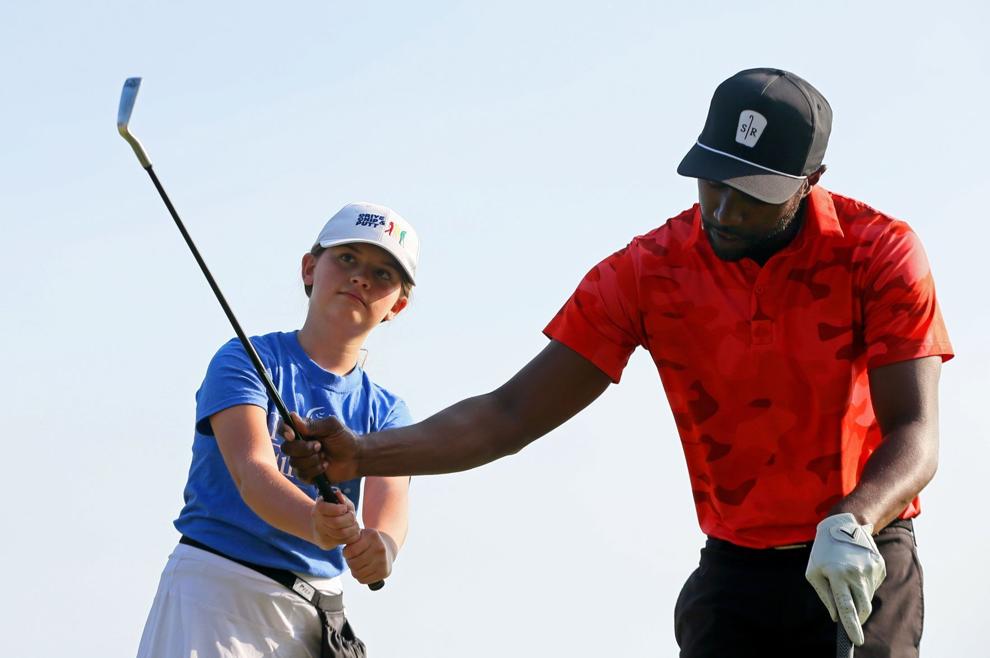 Accenture Youth Golf Clinic at Ascension Charity Classic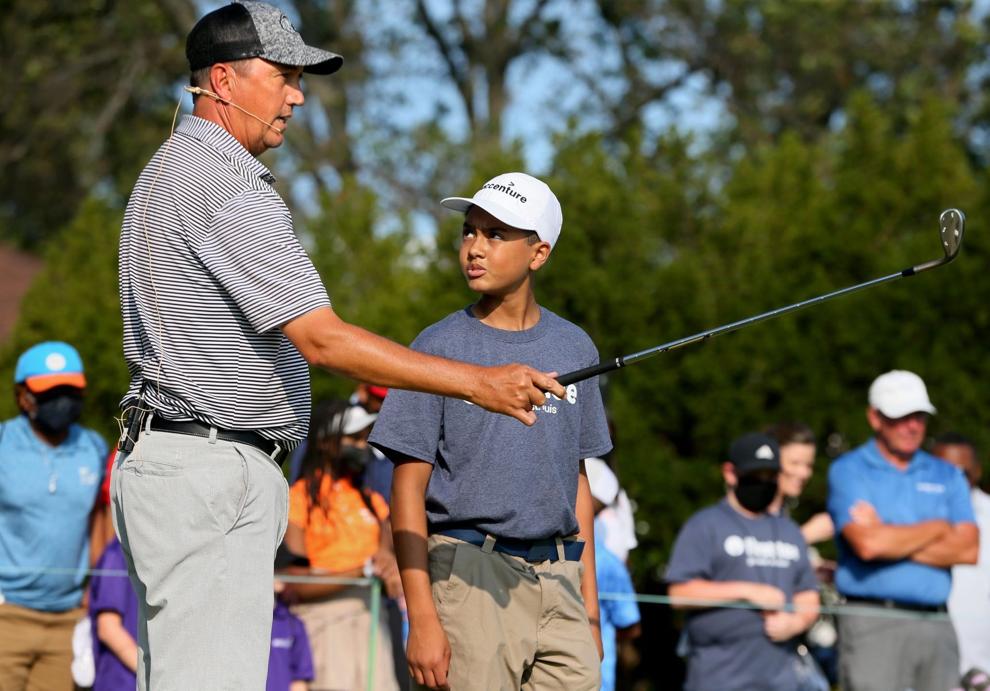 Accenture Youth Golf Clinic at Ascension Charity Classic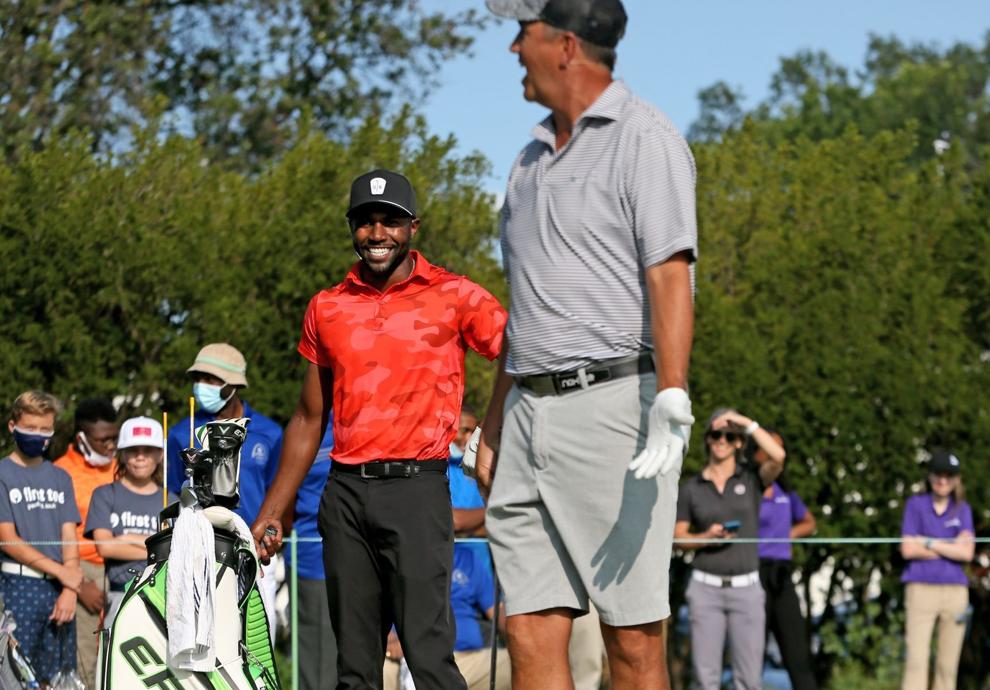 Accenture Youth Golf Clinic at Ascension Charity Classic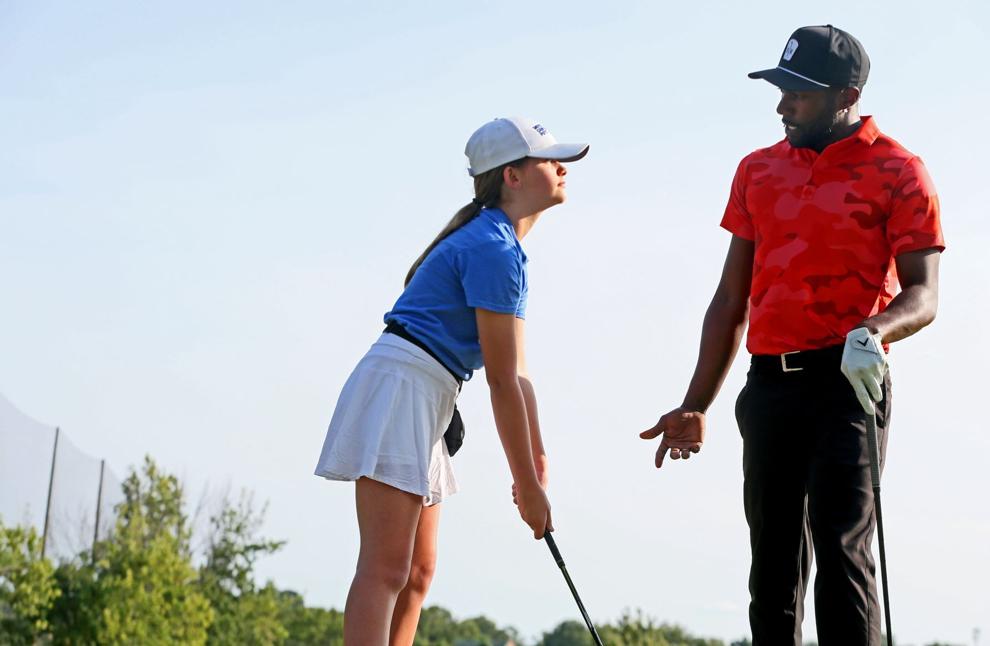 Accenture Youth Golf Clinic at Ascension Charity Classic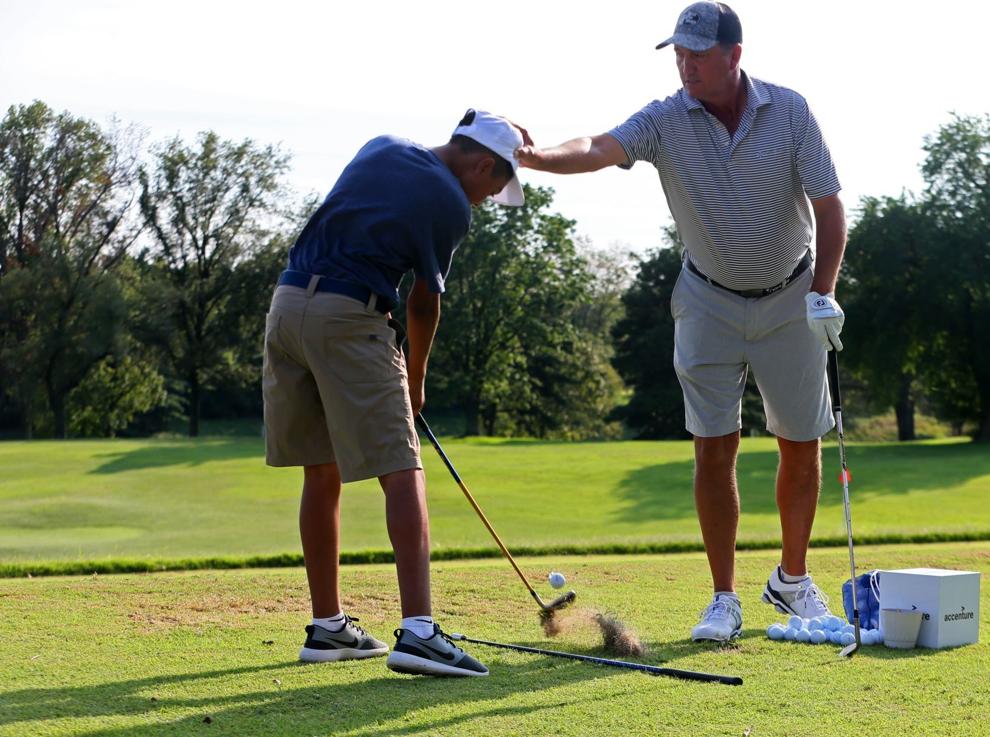 Accenture Youth Golf Clinic at Ascension Charity Classic