Opinions about baseball writers' Hall of Fame ballots are endless.
It's easy to know the right answers until the empty squares are yours to check, or not.
I don't have the honor/responsibility/headache yet, so I try to keep that in mind before hollering about Cooperstown conversations.
Most BBWAA voters care about the process, and whether they are small-Hall disciples or fill-every-box believers, they are fulfilling a complicated challenge. The overall process, which tends to get overshadowed by a few outlandish opinions every year, generally works pretty well, when you accept the fact that no group assigned to make sausage is going to always complete the job mess-free.
That said, the writers will have committed an error if Scott Rolen doesn't join Fred McGriff in the class of 2023.
First and most important, that's because Rolen is worthy.
We've covered this ground before, but let's revisit the big points briefly. They should be mentioned when popular Rolen counterpoints — specifically his injuries or lack of MVP hardware — are discussed.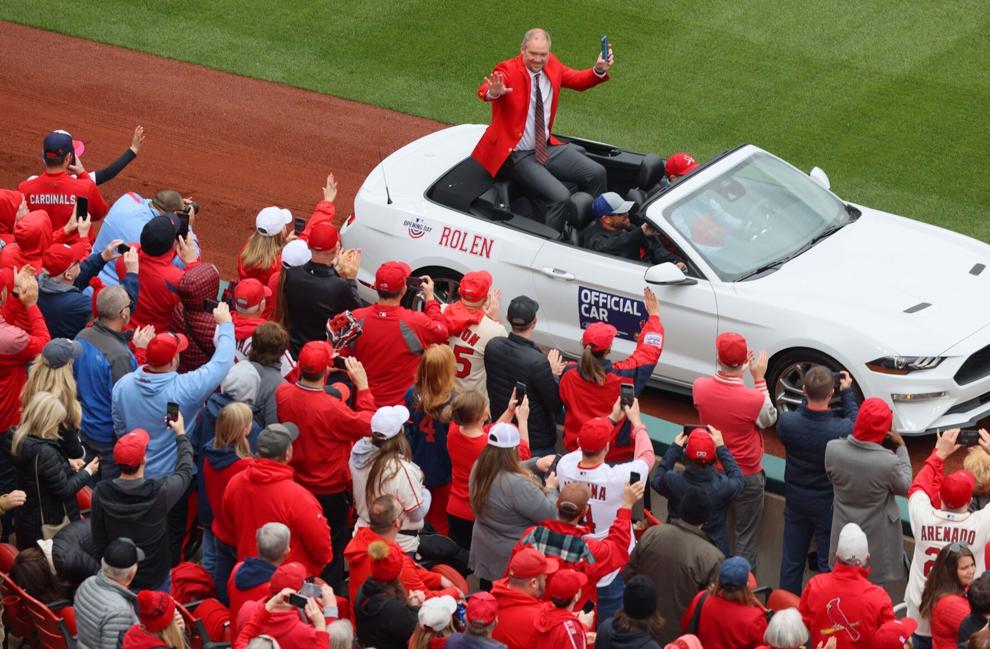 Rolen's 17-season career started with a rookie of the year award and went on to include eight Gold Glove Awards, seven All-Star appearances, two World Series appearances and one ring. He is among the best defensive third baseman to ever play the position. He was a sensational baserunner. Among third basemen who totaled as many career at-bats as Rolen while playing 75-plus percent of their defensive reps at the hot corner, only four players — they're all Hall of Famers — posted a higher on-base plus slugging percentage than Rolen's .855.
Rolen's career Wins Above Replacement (70.1) is not just the highest of any third baseman eligible for the Hall who is not yet in, it ranks 10th all-time among third basemen, and ahead of the average career WAR (68.4) among Hall of Fame third basemen. For a span of eight seasons (1997-2004), Rolen's WAR of 46.2 was higher than any other player in the majors not named Barry Bonds or Alex Rodriguez, higher than Hall of Famers Jeff Bagwell, Chipper Jones, Larry Walker and Derek Jeter during that sustained stretch. Rolen's 10 seasons of 4-plus WAR tie Brooks Robinson, trailing only Mike Schmidt, Eddie Matthews and Wade Boggs among third basemen.
And third base, as we know, is bizarrely underrepresented in Cooperstown. Only 17 third basemen are in. Every spot but designated hitter has at least 19. Mike Petriello of MLB.com dug deeper this week. Check out what he found: 6 of the 17 Hall of Fame third basemen were born in the 19th century; 12 were born before World War II; 16 were born before 1960; and more than half (nine) were elected by various committees instead of the BBWAA ballot.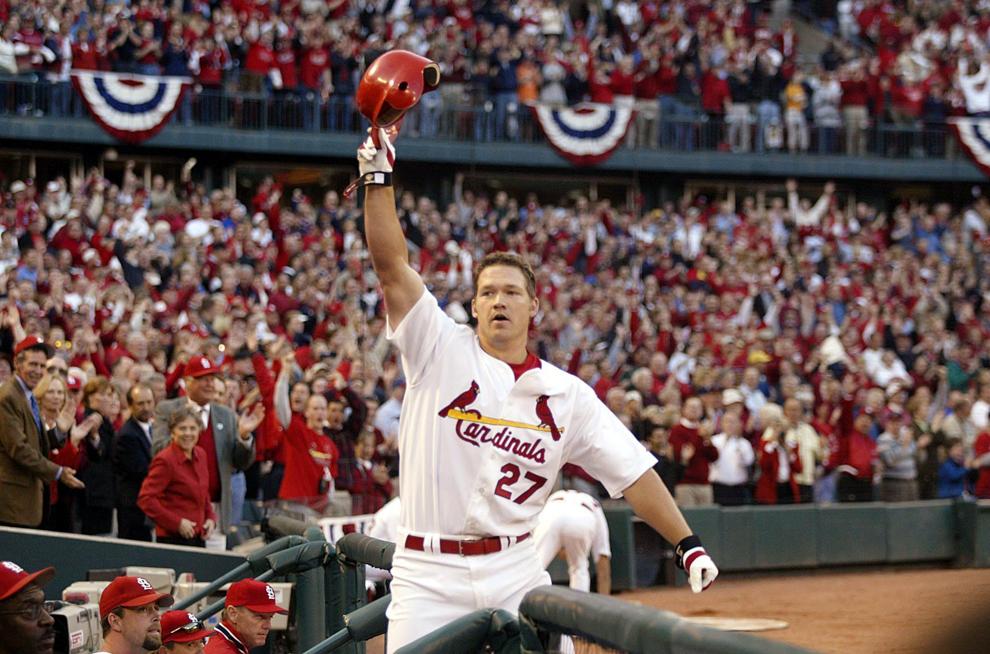 Rolen belongs. The Hall of Fame selection process has overlooked third base. If the writers don't acknowledge and address both realities this cycle, they will have overlooked something else, too.
If Rolen isn't selected this year, his sixth on the ballot, there is a very good chance no player will be selected by the writers this time around. Again. McGriff is in for the 2023 class because of a committee's selection. Another shutout pitched by the writers would mark the second time it's happened in the past three years. For context, there are only nine times in the 77-year history of balloting by the BBWAA where no available candidate reached the 75 percent threshold from voters required for enshrinement.
Rolen being on the ballot once during a no-selection year was bad. Twice? Worse than bad. If the writers pass on Rolen again this year, the message that will likely be sent is that in the past three years of consideration, the only worthy Hall of Famer in the eyes of the writers was David Ortiz and his PED unknowns. That's not just a bad look. It's goofy logic.
Fortunately, there is hope for good news.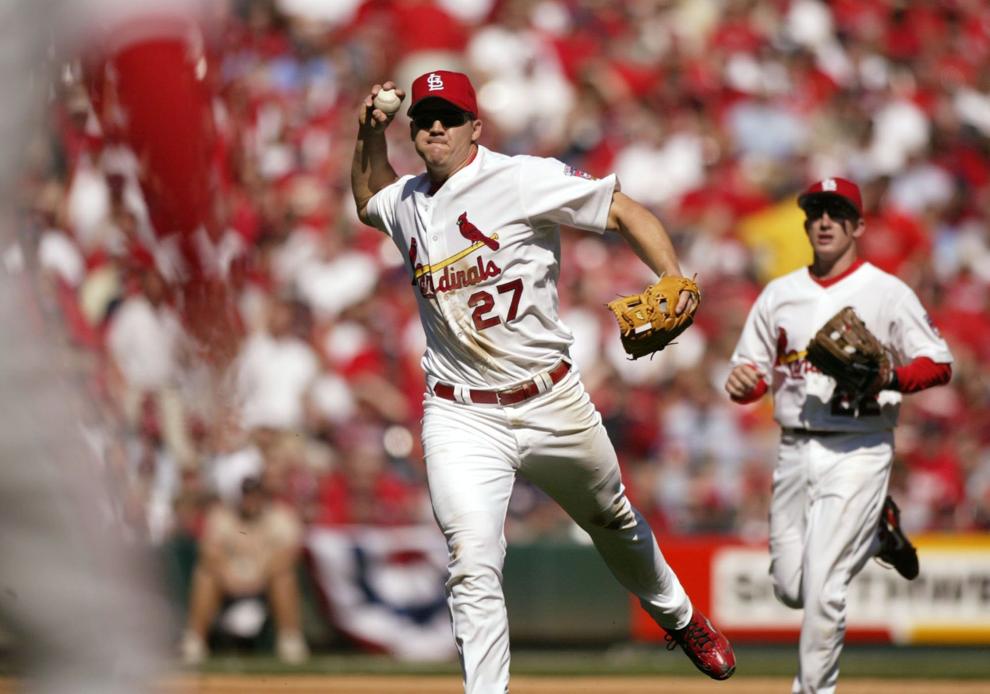 Dogged Hall of Fame ballot tracker Ryan Thibodaux has been furiously compiling results as writers make them public or share them anonymously.
Rolen, so far, has secured 81.3 percent of the 39.1 percent of known ballots shared with Thibodaux for tracking purposes. Rolen is on a Hall of Fame pace, for now, but it's early and some voters prefer to keep their ballots a secret always, or until final results are revealed Jan. 24.
Last year, Rolen received 63.2 percent of votes from writers. He's climbed all the way up from 10.2 percent in his 2018 ballot debut. He's on the cusp of pulling off the biggest rally from first-ballot setback to Cooperstown enshrinement in the history of the current BBWAA voting structure.
It's become a matter of when instead of if, but if the when is not this year, the voters whiffed.