When another epic clash between starters in some postseason game years from now stirs memories of Adam Wainwright and Max Scherzer hanging zeroes on the Busch Stadium scoreboard in Game 2 of this National League Championship Series, don't forget the two decisions that loomed large in what showed on that scoreboard in the end.
One team made a calculated move that baseball increasingly prioritizes — and rewards — in October.
Another factored in a little optimism and lost.
As splendidly as Scherzer pitched Saturday to send his Nationals back home up 2-0 in this best-of-seven series, it was the decision to take the ball from him after seven one-hit innings that was just as important in Washington's 3-1 win.
By pulling Scherzer for pinch-hitter Matt Adams in the eighth, Nationals manager Dave Martinez got a hard-hit, one-out single that reached the door of Busch Stadium's bullpen. The Nationals were knocking. No one answered.
After losing his battle with Adams, Wainwright allowed a soft single to leadoff man Trea Turner, which let a Nationals baserunner touch second base for the first time since Michael A. Turner crossed it during his solo homer in the third.
Wainwright had been brilliant before and after Taylor's blast. But now his momentum was fading fast. And here came Adam Eaton.
The Nationals' right fielder and No. 2 hitter carried with him solid career numbers against Wainwright, along with a gift from the baseball gods.
The afternoon shadows at Busch had helped both Scherzer and Wainwright while tormenting hitters and fielders alike. But now it was dusk. The light show was over.
Eaton's nothing-for-three Saturday against Wainwright was weighed against his six-for-11 history that included a double, a home run and just one strikeout. History prevailed.
Wainwright didn't make many mistakes in his 7 1/3 innings. His most damaging one was the full-count curveball to Eaton that found the heart of the plate. Eaton tipped his cap to Seinfeld, specifically the episode where a certain down-and-out character finds success by going against his gut.
"Everything I was thinking, they did the opposite," Eaton said. "So I was thinking 3-2 should be a heater, and I'm like, well, that's the opposite, so I should George Costanza it and just go ahead and say breaking ball. George was right."
Eaton ripped Wainwright's curve past a diving Paul Goldschmidt at first. Adams and Turner scored. The lead was three. The game felt over.
"My last at-bat was the first time I actually saw the ball the whole way," Eaton admitted. "The shadows were extremely difficult. As the game went on, you were able to see much better."
Only then — after Wainwright issued an intentional walk to Anthony Rendon — did Shildt call upon Andrew Miller, who ended the inning.
Three of the seven hits and two of the three earned runs the 38-year-old Wainwright allowed came from the final three batters he faced, on pitches Nos. 88-99.
"A guy's got 11 strikeouts, is still hitting his spots," Shildt said when asked about the Eaton-Wainwright decision. "I think he (Wainwright) probably made two mistakes, the one to Taylor, a cutter. He got the ball up to (Adams), who put a swing on it. But then you looked at the Turner at-bat, and he bloops one in. Then you look to the Eaton at-bat. I thought he was going to be able to execute. And just watching, he was executing everything he was doing.
"So you take your chances with a guy that's in the moment, in the competition, that's pitched as well as he has, that is still executing his pitches, and he more than deserved that opportunity."
For those screaming about a column about pitching changes after another game of hibernating bats, what else is there to say about this Cardinals offense?
It has gone AWOL at the worst time.
If something doesn't change, the season will end.
The more interesting dialogue revolves around what Shildt can do to create a spark. His handling of Wainwright is a good reminder of which way he leans in these moments. Whether it's deciding when to pull a starter, or when to stir the lineup, Shildt has stressed his desire to avoid "knee jerk" reactions.
The Cardinals' defeat of the Braves with a breakout Game 5 in the NLDS both rewarded and reinforced his instinct.
"We got here for a reason," he reminded before Saturday's game.
This 2-0 NLCS deficit is challenging Shildt's steadiness.
Jose Martinez has no defensive home, but he's the only Cardinal hitting Nationals pitching, and he has two at-bats in two games.
Matt Carpenter, who has three hits in 18 at-bats against lefthanded pitching since September, was not pulled for a pinch-hitter before he faced southpaw Sean Doolittle.
And then there was the non-call on Wainwright.
Compare it to how Dave Martinez handled Scherzer.
"The conversation was not as hard as I expected," said the Nationals manager. "He said he was pretty much at his limit, and I figured that at about 100 pitches or so he would be good and, you know, if we get to the seventh, we would have (Hudson) and (Doolittle). By conversation today, I knew that if we needed to get an out from (Patrick) Corbin or two, he was available."
Yes, after suggesting his starters were off limits as relievers due to the switch to a best-of-seven series, Martinez called upon the starter Corbin to retire Kolten Wong in the bottom of the ninth, in between appearances by Doolittle and closer Daniel Hudson.
"Big out," Martinez said. "Keeping Wong off the bases."
"This series is far from over," Shildt said Saturday.
He shifted slightly in his chair, as if searching for the right gear of October urgency that is in overdrive all around him.
Homecoming king Max Scherzer muscled Washington to a 3-1 victory in Game 2 and a commanding lead in the NLCS. The Cardinals leave behind the shadows of Busch Stadium for the monuments of Washington trailing in the best-of-seven series two games to none, and in search of any semblance of offense.
Nationals take 2-0 lead over Cardinals in National League Championship Series with 3-1 victory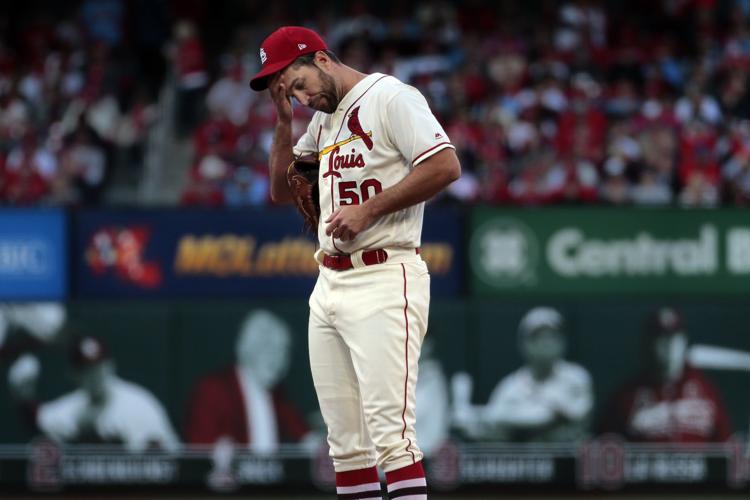 Washington Nationals vs St. Louis Cardinals, Game 2 NLCS in St. Louis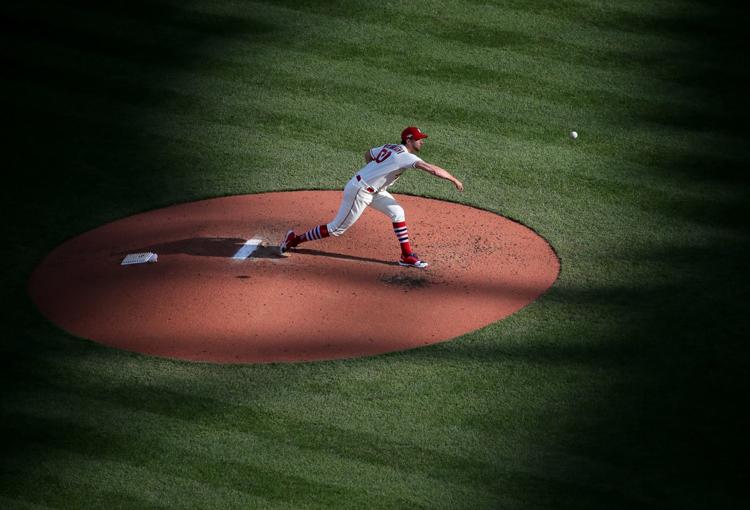 St. Louis Cardinals v. Washington Nationals in NLCS Game 2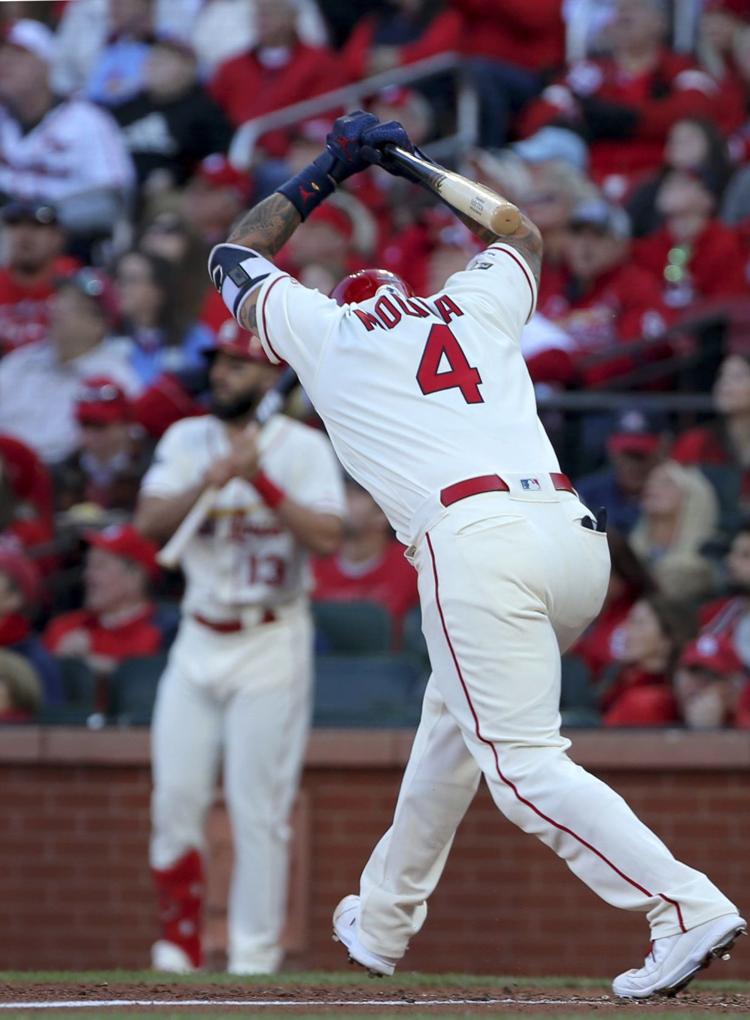 Washington Nationals vs St. Louis Cardinals, Game 2 NLCS in St. Louis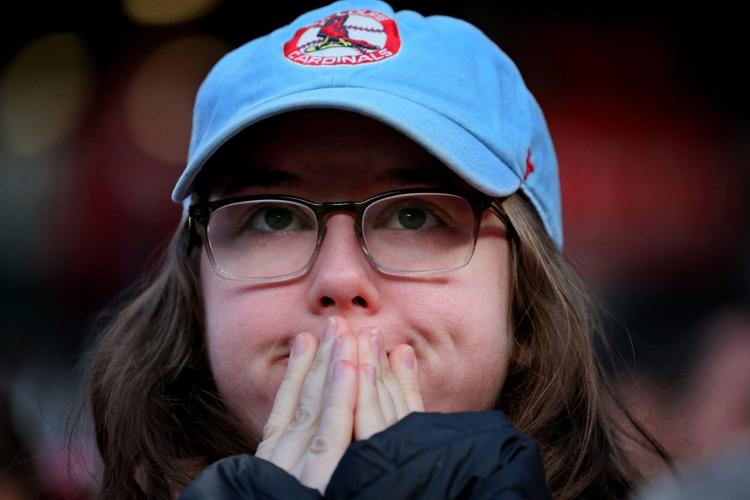 Nationals take 2-0 lead over Cardinals in National League Championship Series with 3-1 victory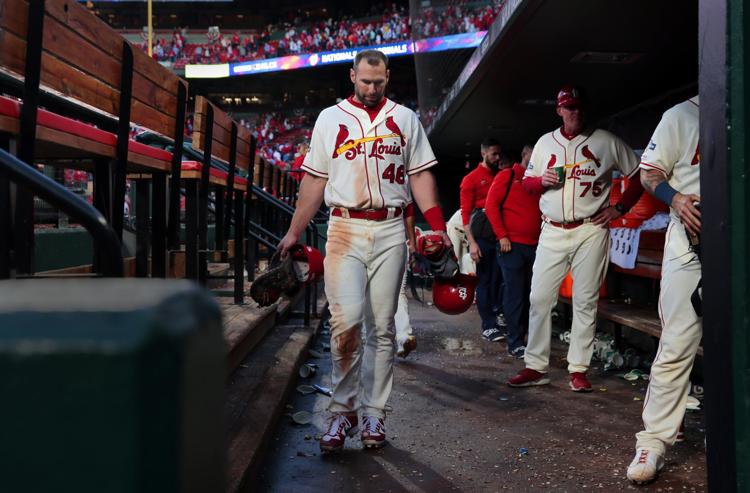 Nationals take 2-0 lead over Cardinals in National League Championship Series with 3-1 victory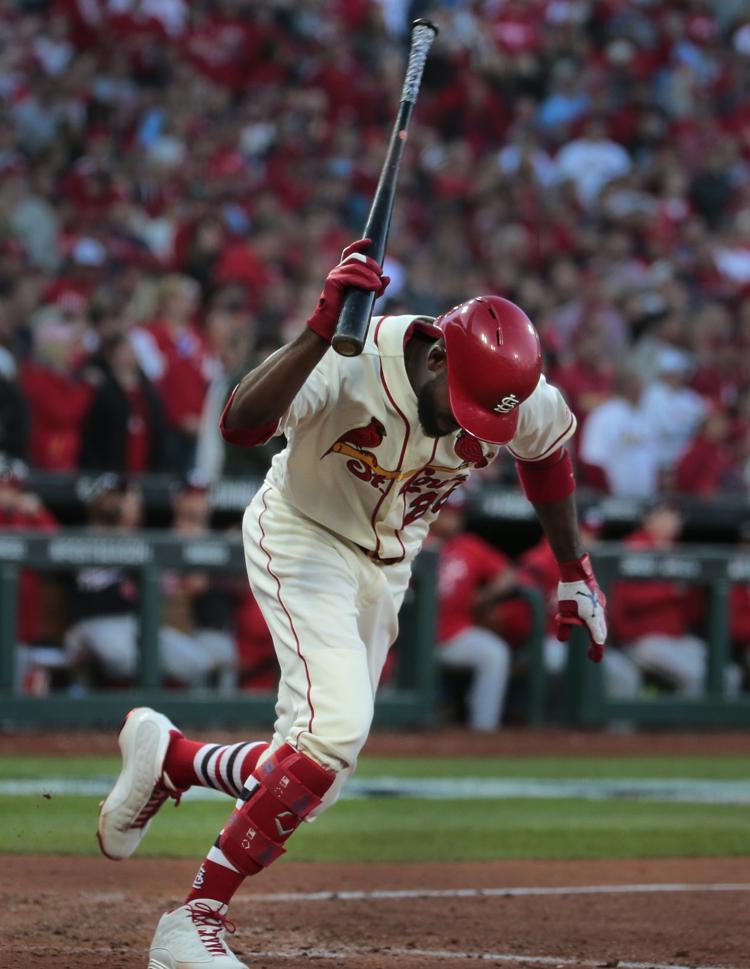 St. Louis Cardinals v. Washington Nationals in NLCS Game 2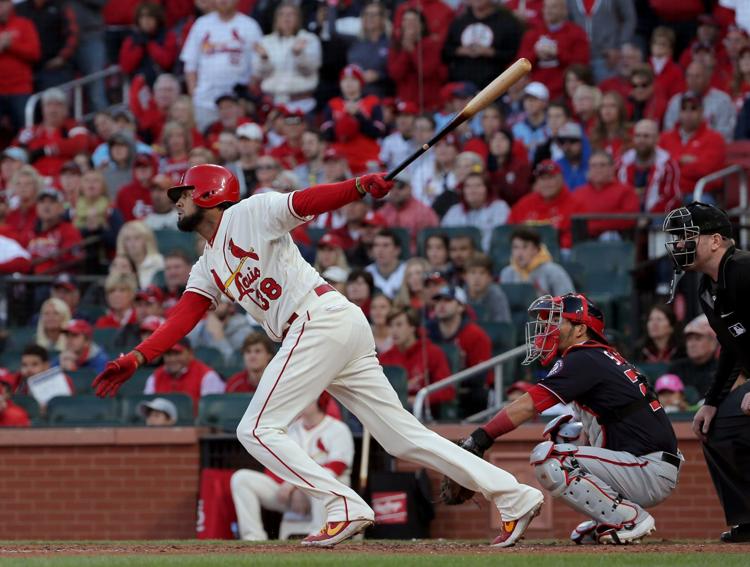 St. Louis Cardinals v. Washington Nationals in NLCS Game 2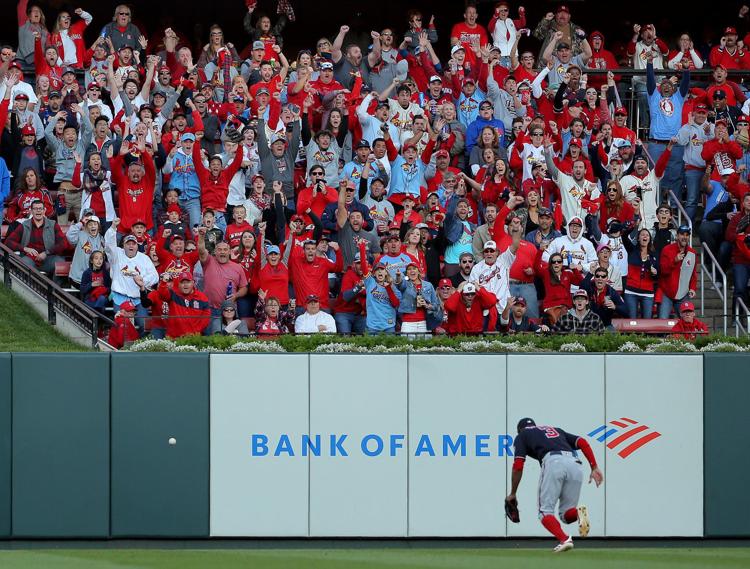 St. Louis Cardinals v. Washington Nationals in NLCS Game 2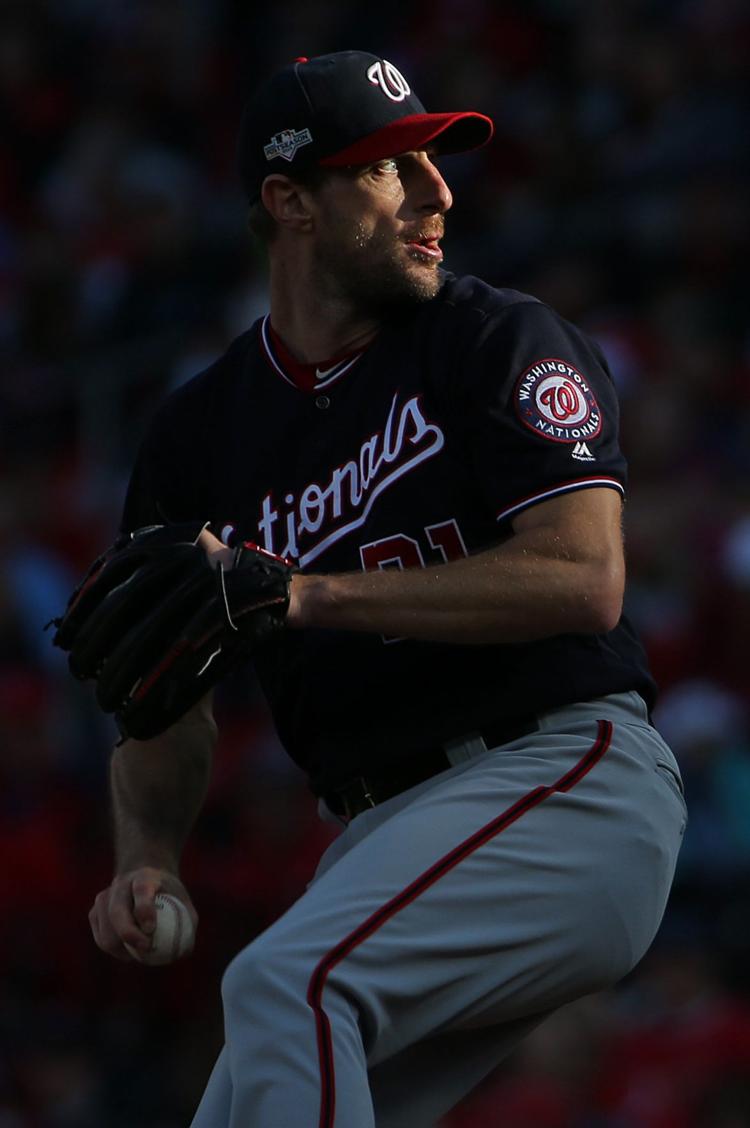 St. Louis Cardinals v. Washington Nationals in NLCS Game 2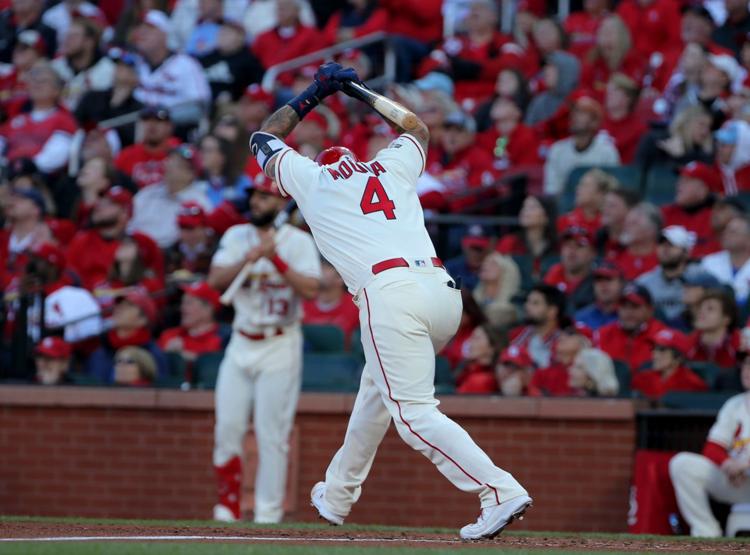 St. Louis Cardinals v. Washington Nationals in NLCS Game 2
St. Louis Cardinals v. Washington Nationals in NLCS Game 2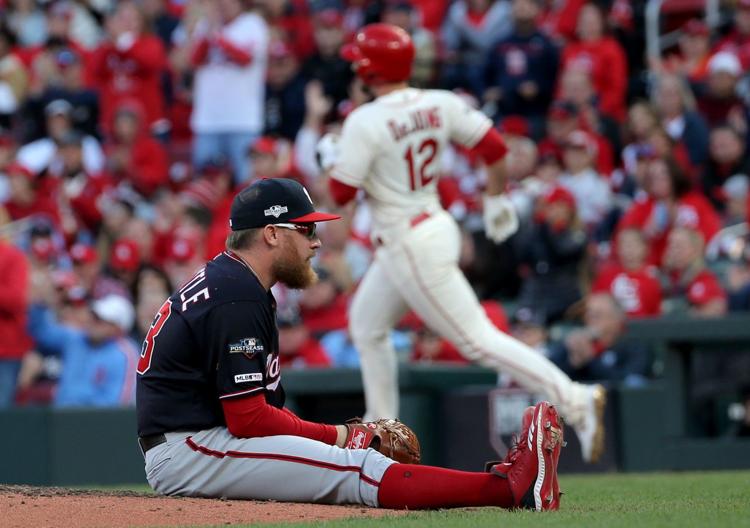 St. Louis Cardinals v. Washington Nationals in NLCS Game 2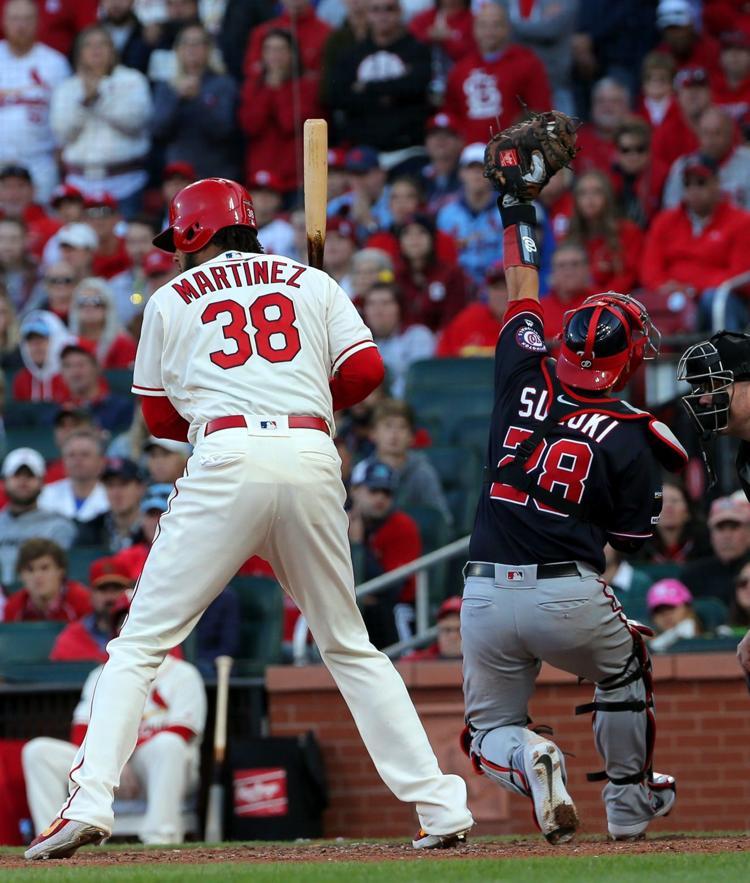 St. Louis Cardinals v. Washington Nationals in NLCS Game 2
St. Louis Cardinals v. Washington Nationals in NLCS Game 2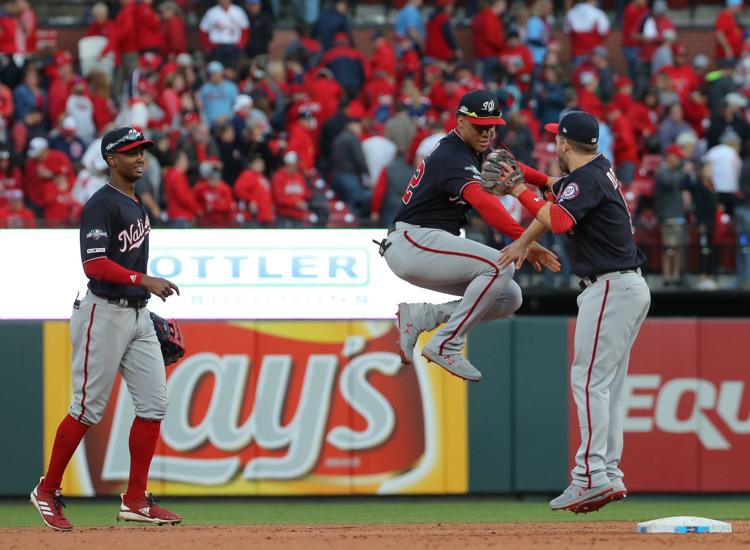 St. Louis Cardinals v. Washington Nationals in NLCS Game 2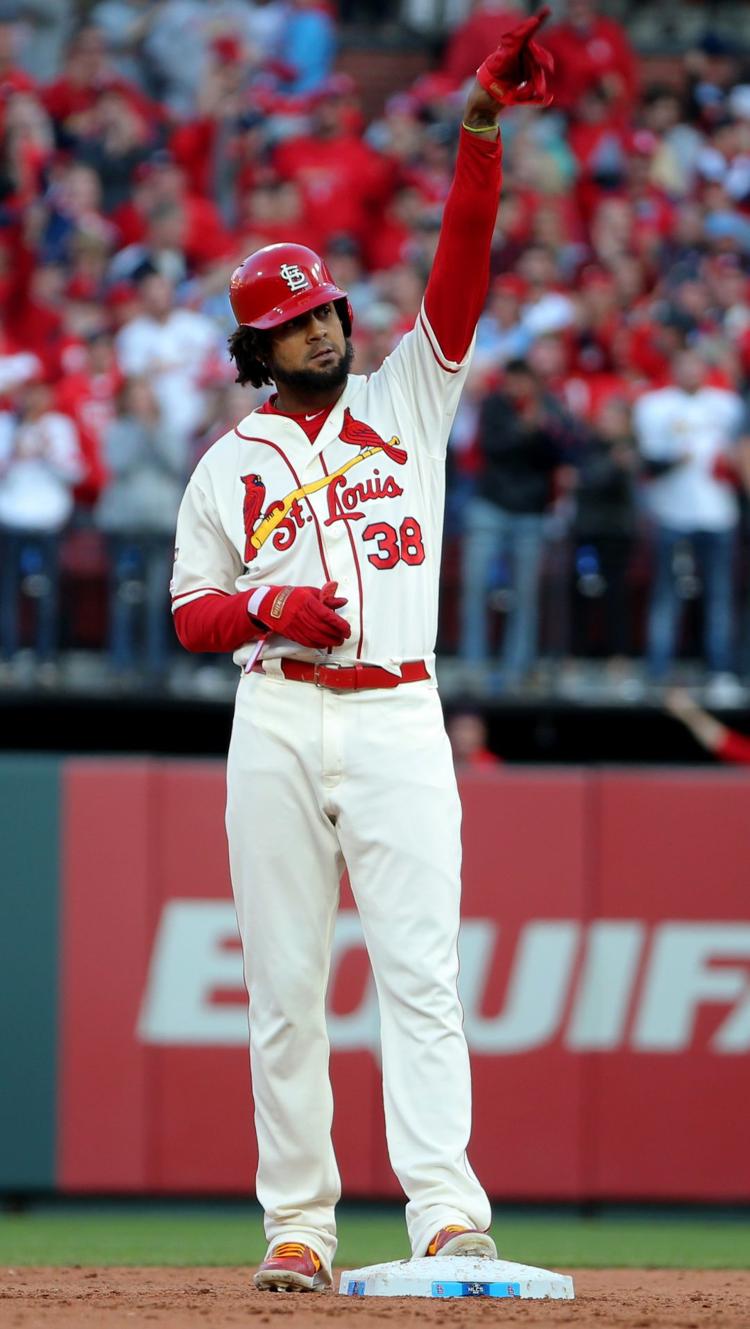 St. Louis Cardinals v. Washington Nationals in NLCS Game 2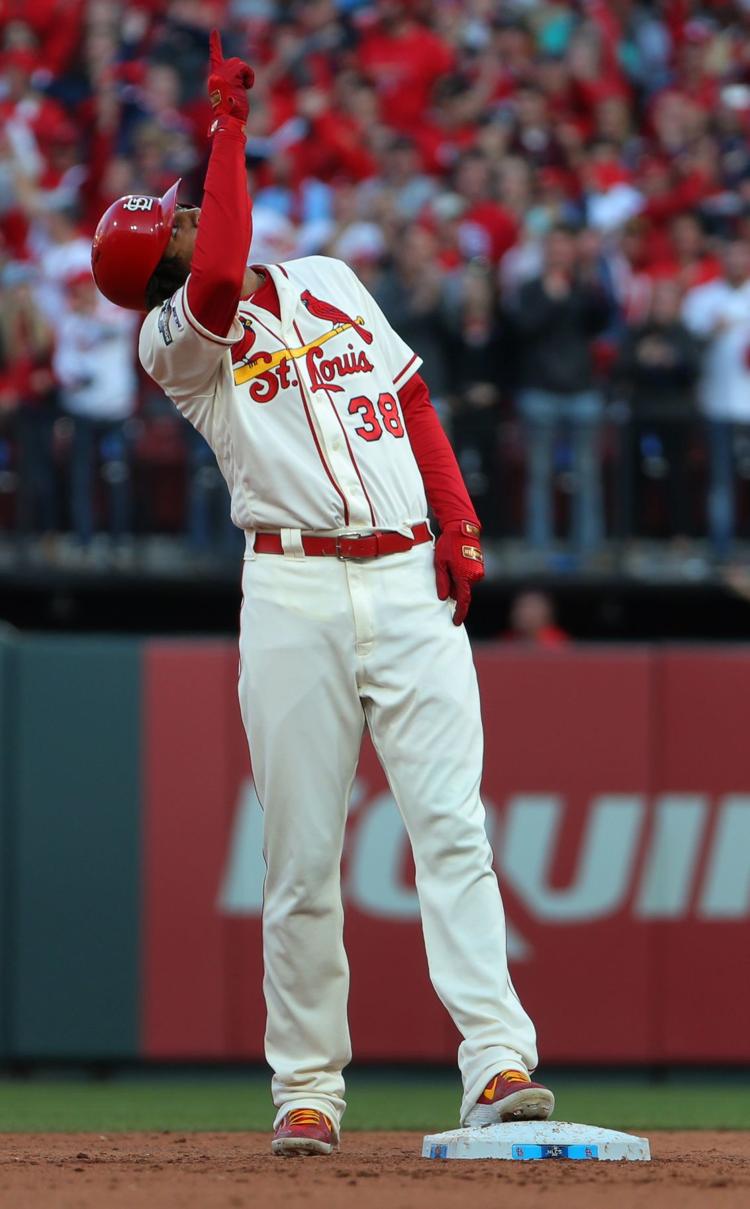 St. Louis Cardinals v. Washington Nationals in NLCS Game 2
St. Louis Cardinals v. Washington Nationals in NLCS Game 2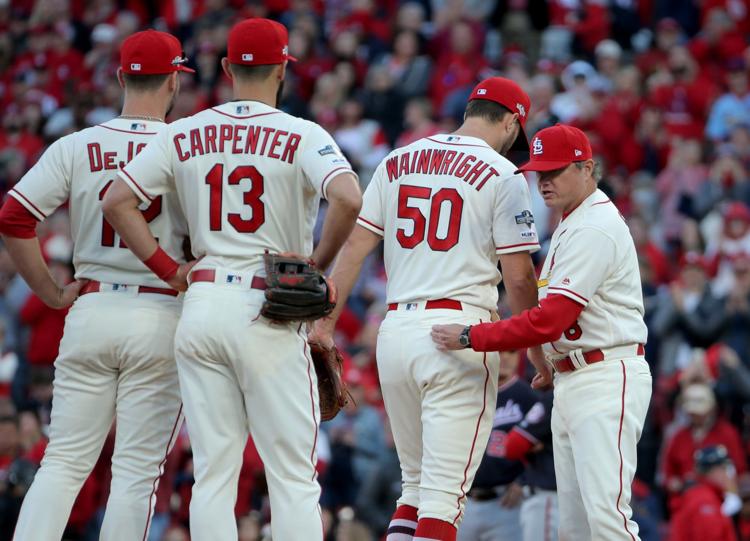 St. Louis Cardinals v. Washington Nationals in NLCS Game 2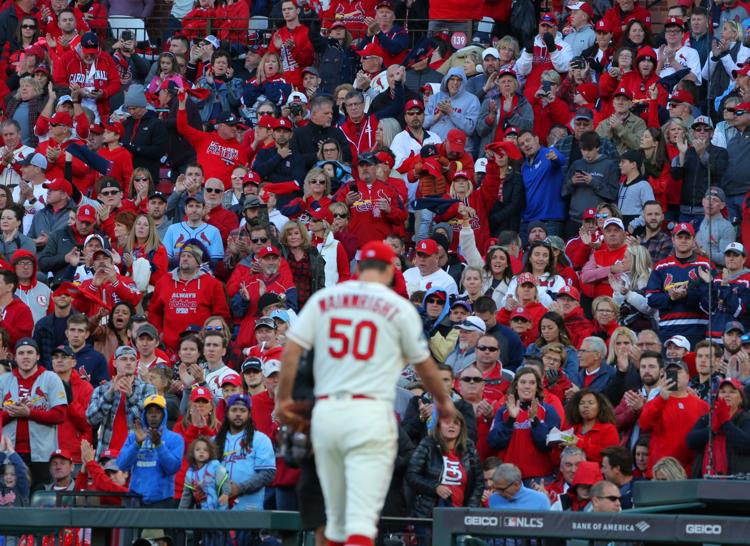 St. Louis Cardinals v. Washington Nationals in NLCS Game 2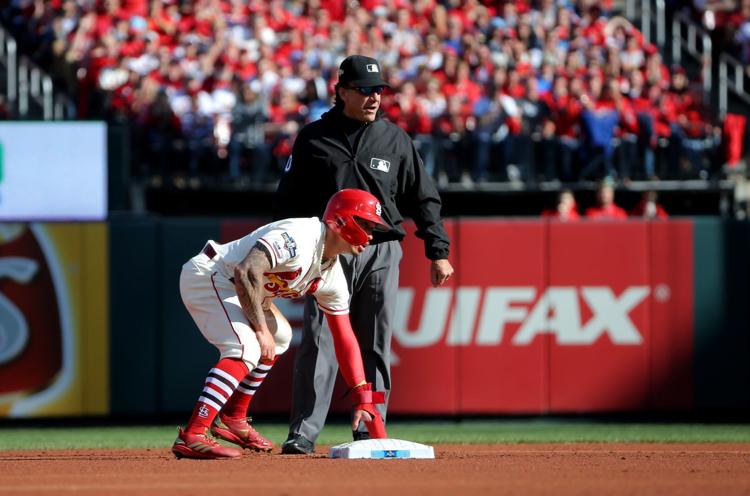 Washington Nationals vs St. Louis Cardinals, Game 2 NLCS in St. Louis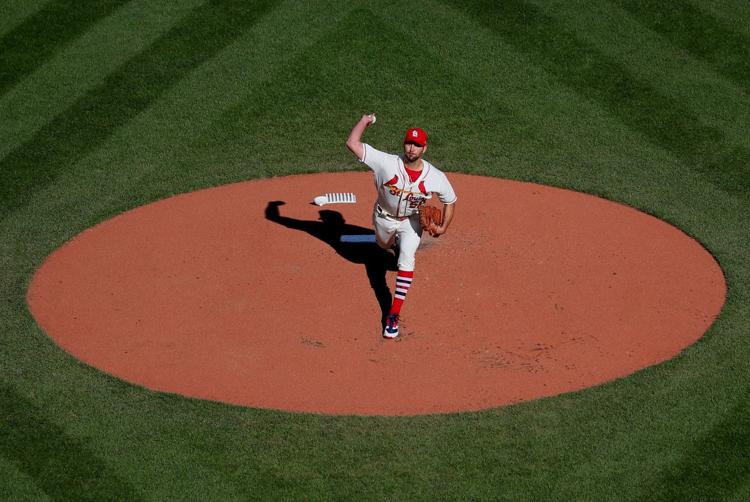 St. Louis Cardinals v. Washington Nationals in NLCS Game 2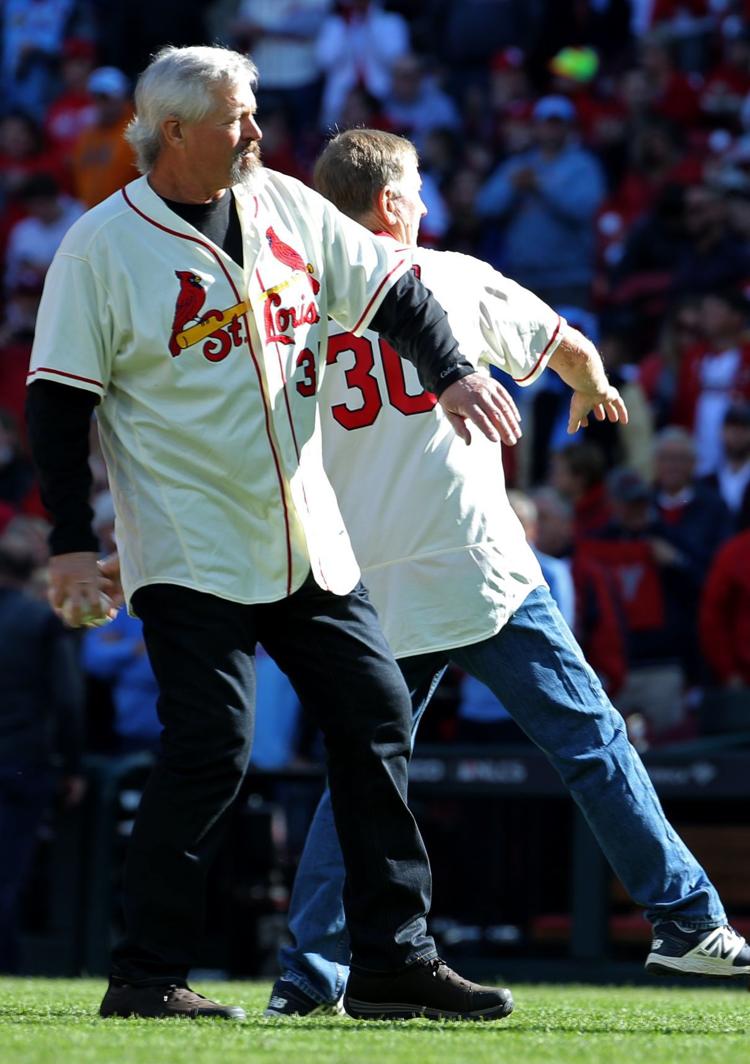 St. Louis Cardinals v. Washington Nationals in NLCS Game 2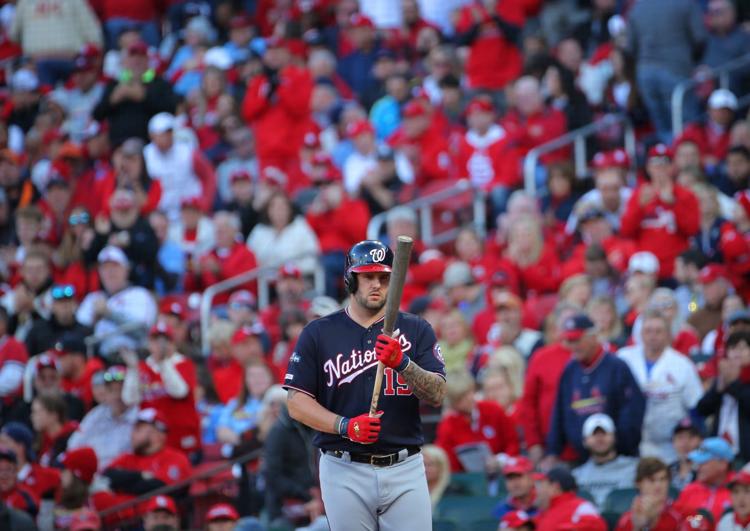 St. Louis Cardinals v. Washington Nationals in NLCS Game 2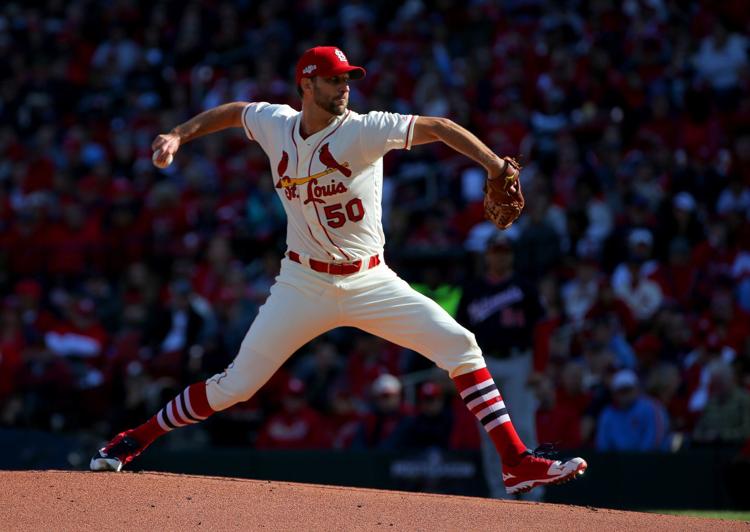 St. Louis Cardinals v. Washington Nationals in NLCS Game 2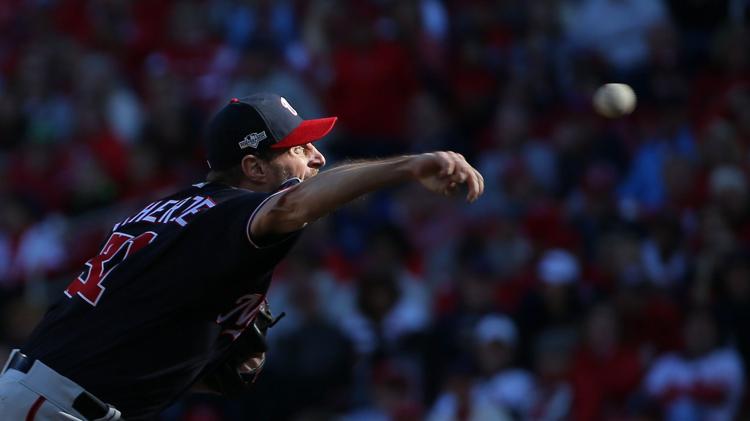 St. Louis Cardinals v. Washington Nationals in NLCS Game 2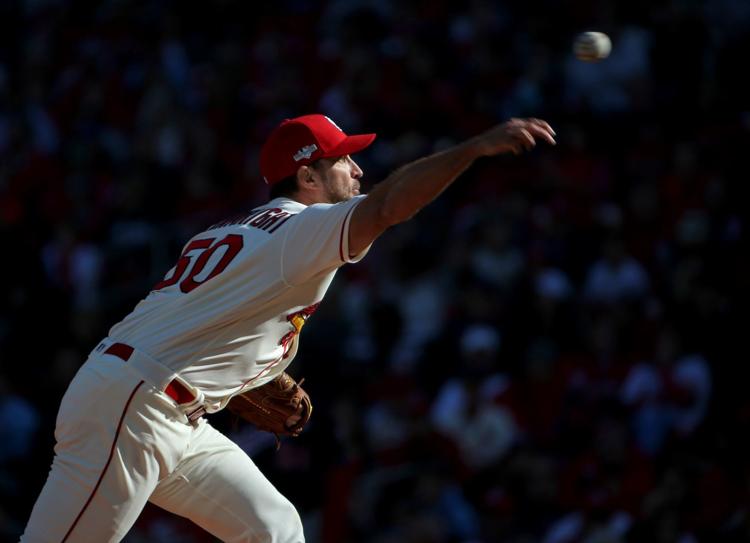 St. Louis Cardinals v. Washington Nationals in NLCS Game 2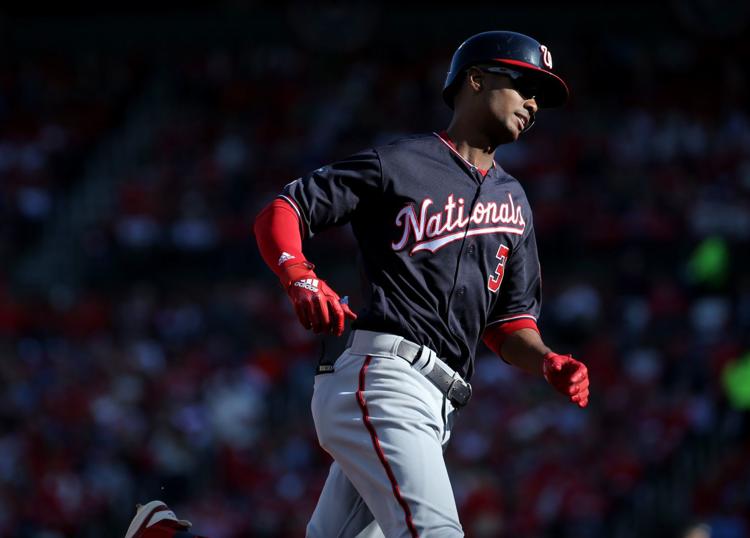 St. Louis Cardinals v. Washington Nationals in NLCS Game 2
St. Louis Cardinals v. Washington Nationals in NLCS Game 2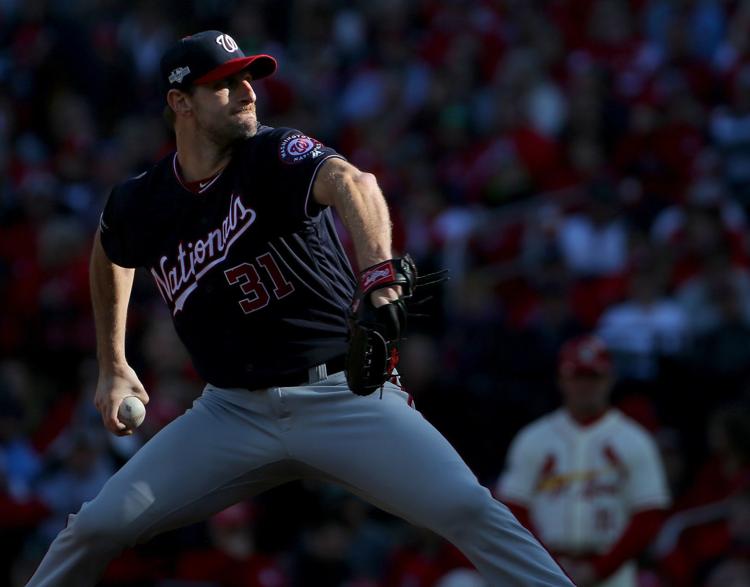 St. Louis Cardinals v. Washington Nationals in NLCS Game 2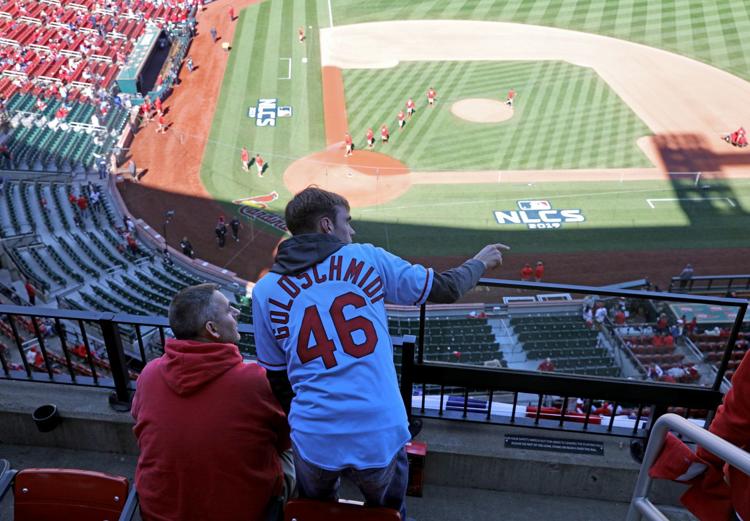 Washington Nationals vs St. Louis Cardinals, Game 2 NLCS in St. Louis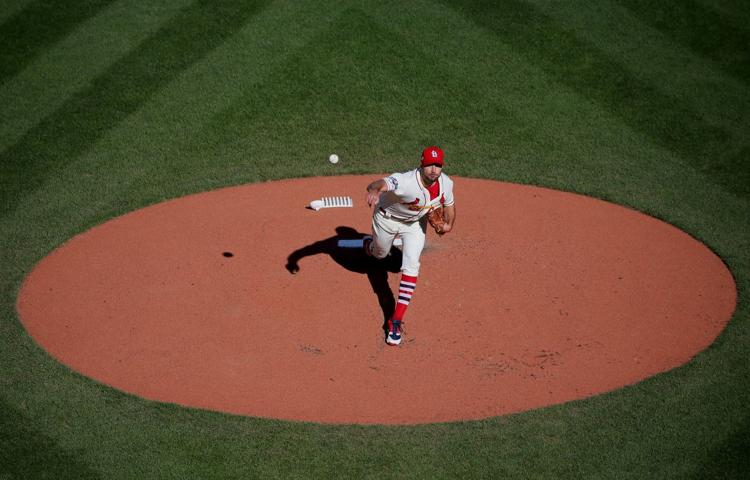 Washington Nationals vs St. Louis Cardinals, Game 2 NLCS in St. Louis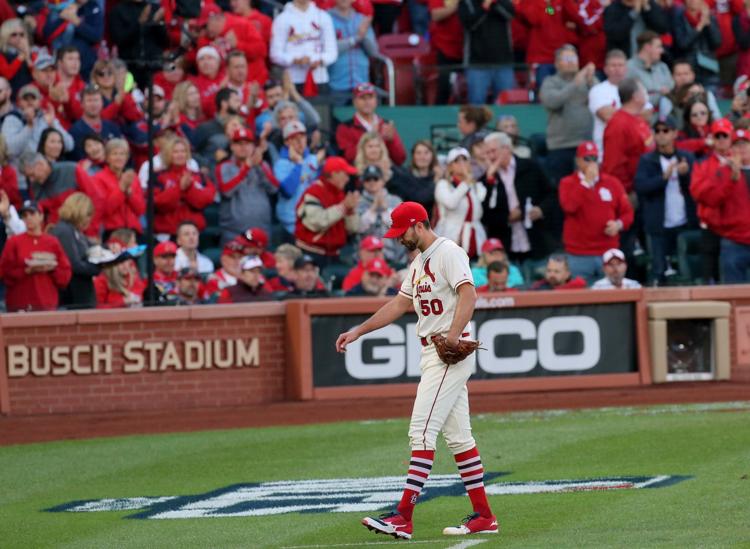 Washington Nationals vs St. Louis Cardinals, Game 2 NLCS in St. Louis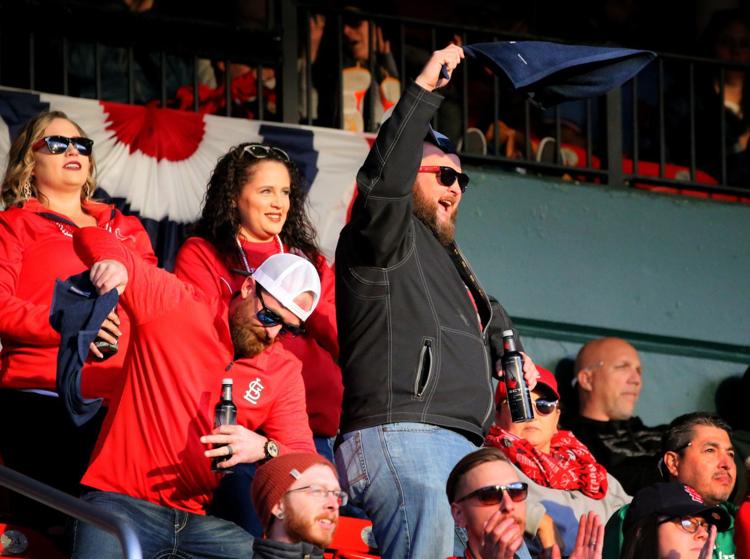 Washington Nationals vs St. Louis Cardinals, Game 2 NLCS in St. Louis
Washington Nationals vs St. Louis Cardinals, Game 2 NLCS in St. Louis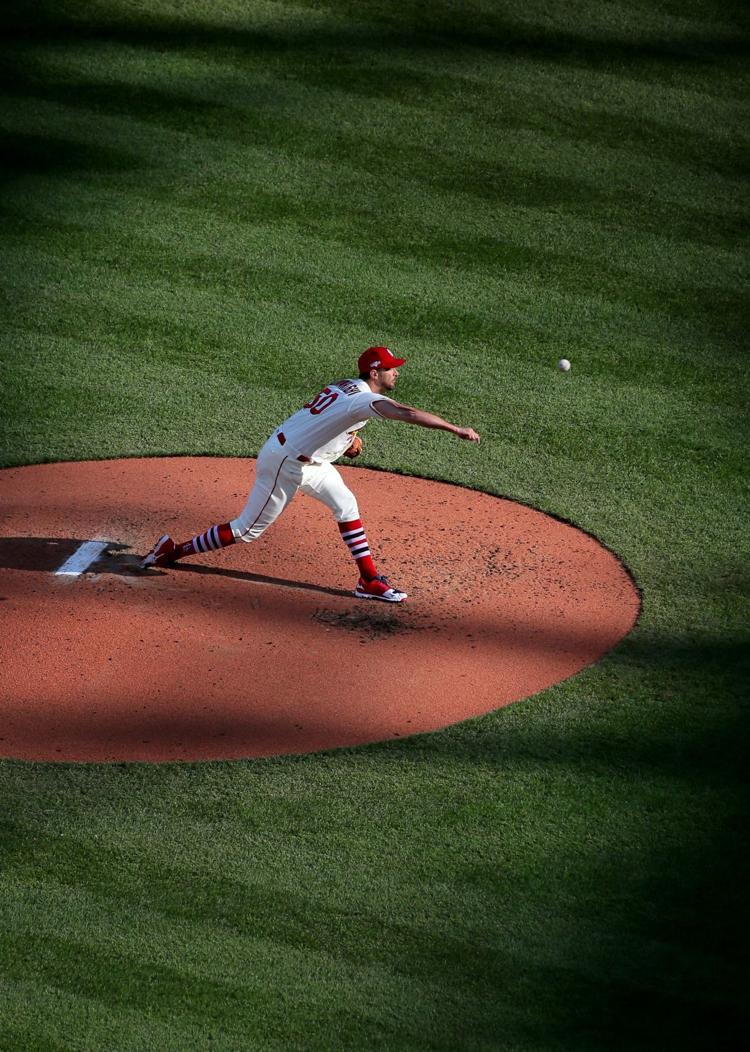 Washington Nationals vs St. Louis Cardinals, Game 2 NLCS in St. Louis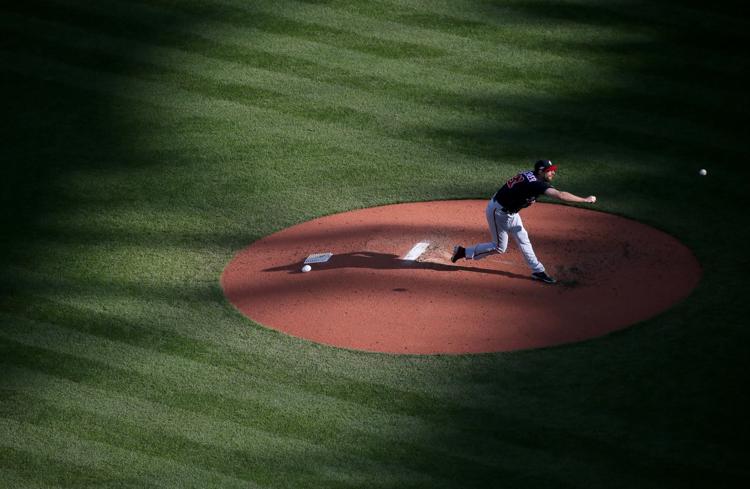 Washington Nationals vs St. Louis Cardinals, Game 2 NLCS in St. Louis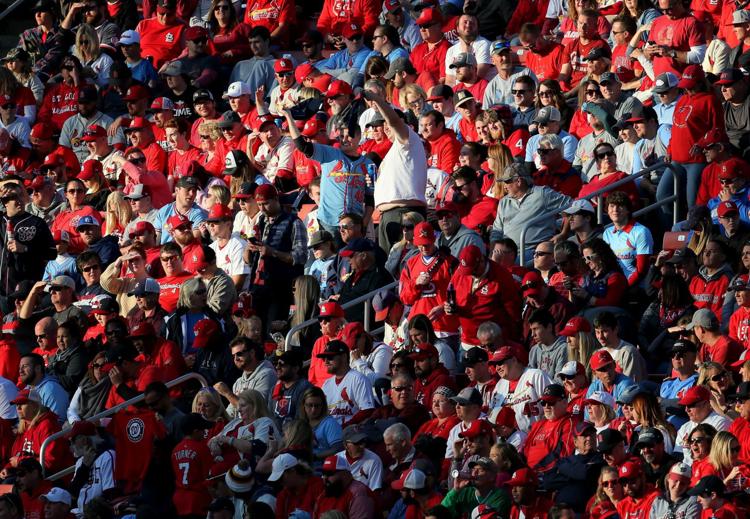 Washington Nationals vs St. Louis Cardinals, Game 2 NLCS in St. Louis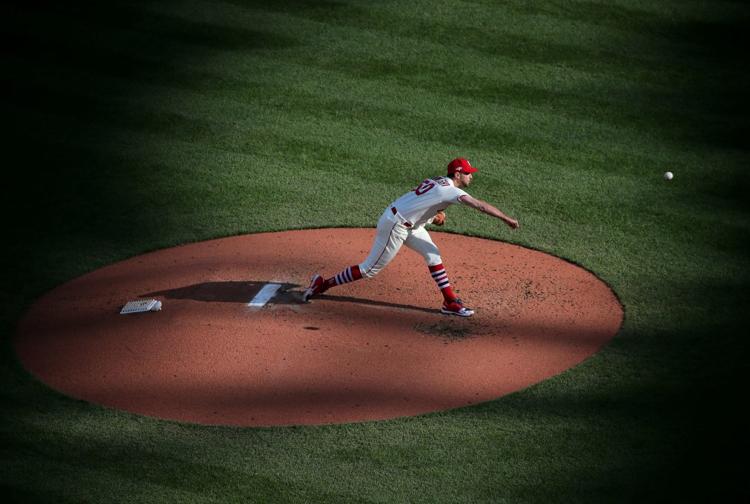 Washington Nationals vs St. Louis Cardinals, Game 2 NLCS in St. Louis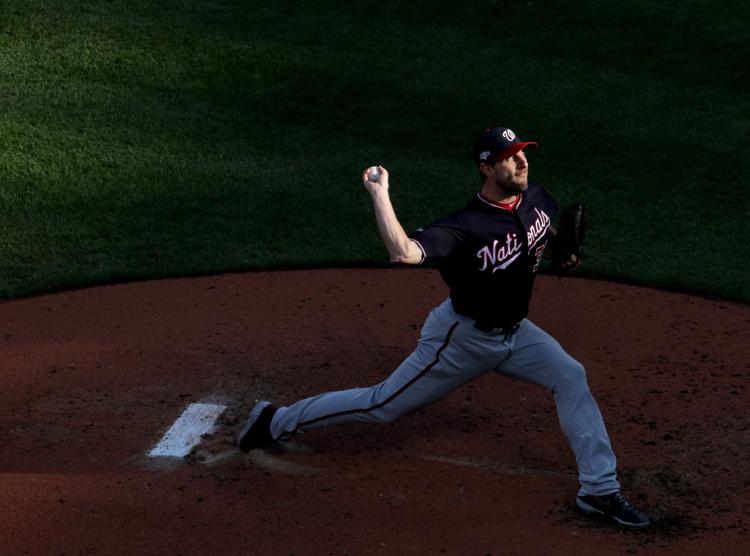 Washington Nationals vs St. Louis Cardinals, Game 2 NLCS in St. Louis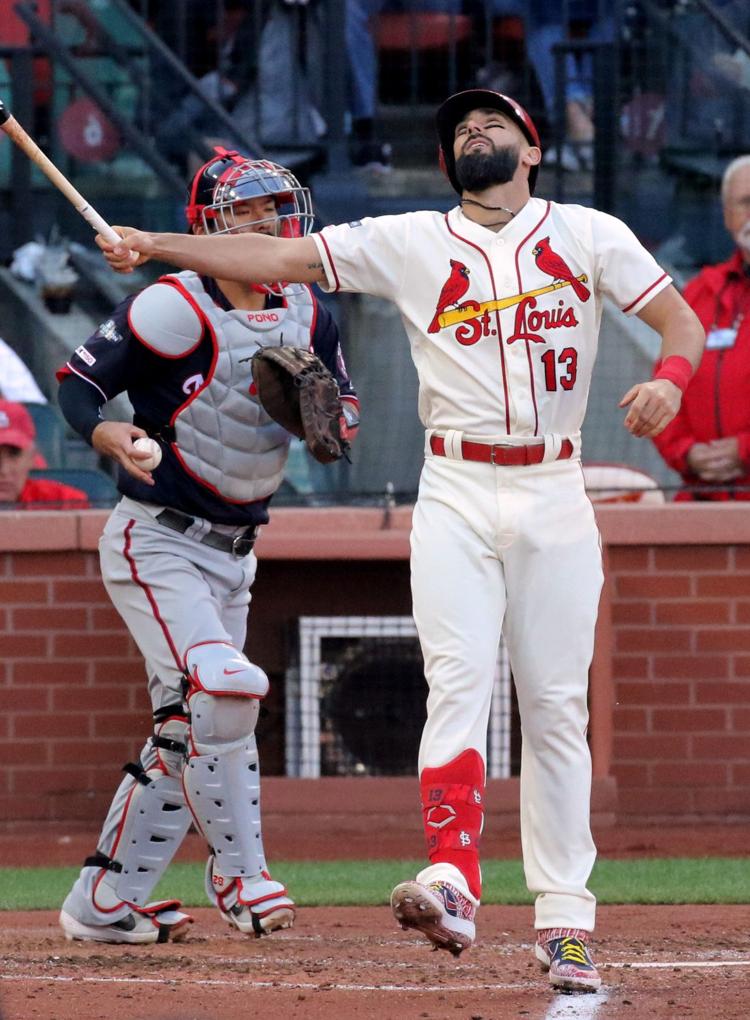 Washington Nationals vs St. Louis Cardinals, Game 2 NLCS in St. Louis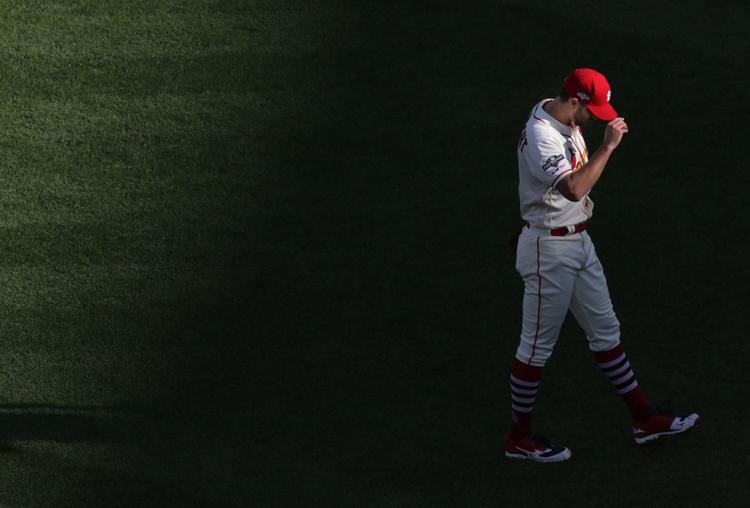 Washington Nationals vs St. Louis Cardinals, Game 2 NLCS in St. Louis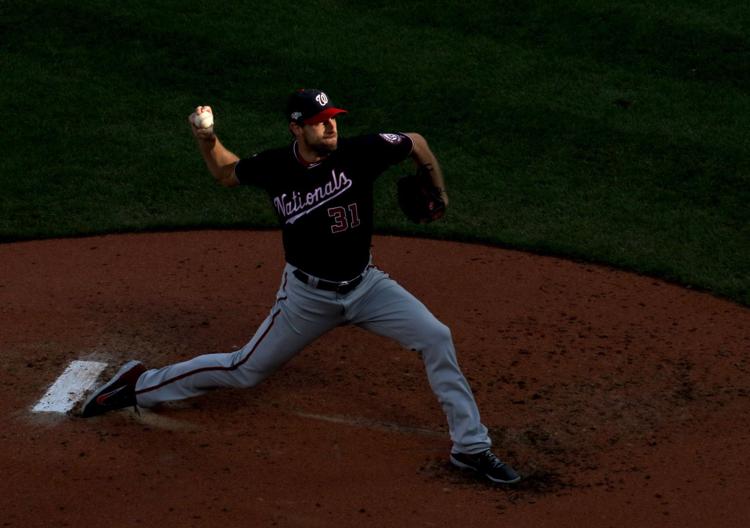 Washington Nationals vs St. Louis Cardinals, Game 2 NLCS in St. Louis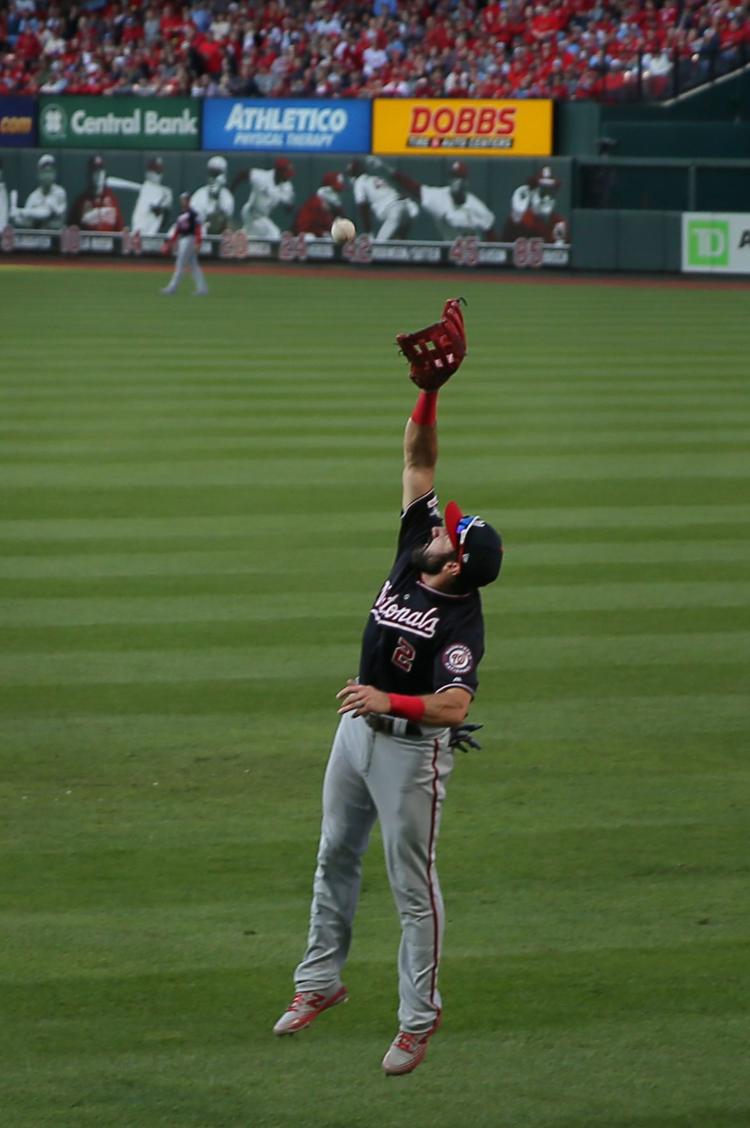 Washington Nationals vs St. Louis Cardinals, Game 2 NLCS in St. Louis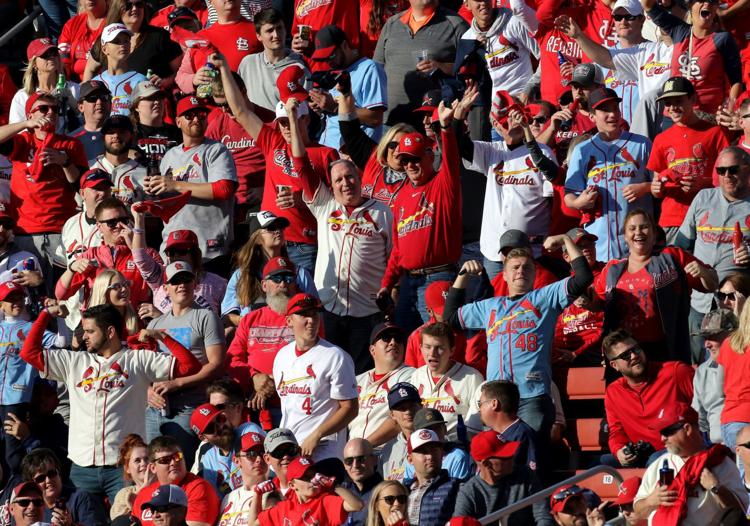 Washington Nationals vs St. Louis Cardinals, Game 2 NLCS in St. Louis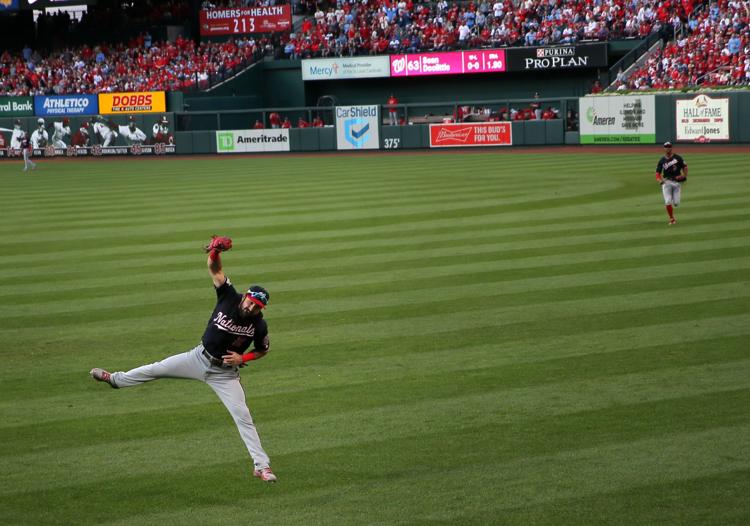 Washington Nationals vs St. Louis Cardinals, Game 2 NLCS in St. Louis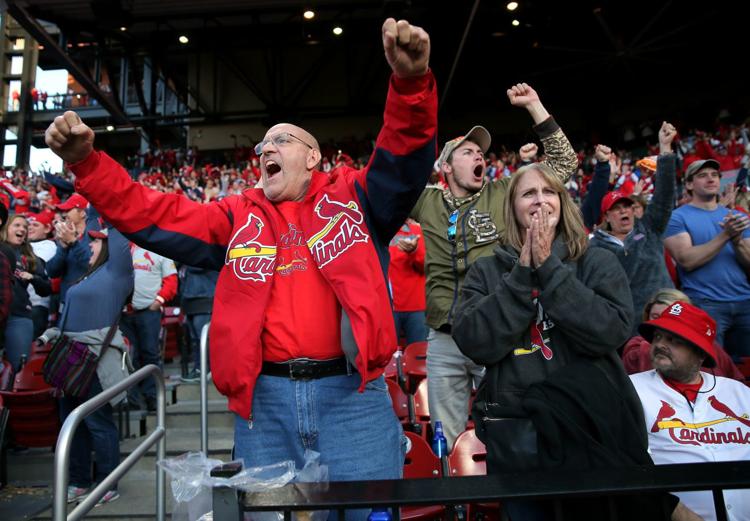 Washington Nationals vs St. Louis Cardinals, Game 2 NLCS in St. Louis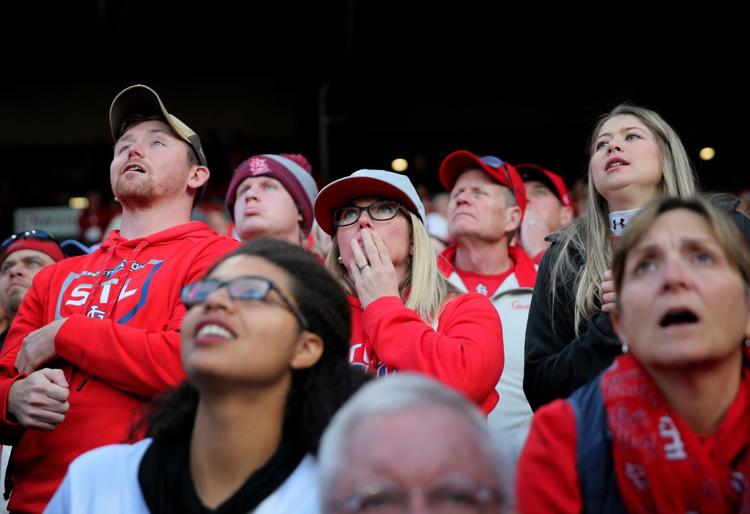 Washington Nationals vs St. Louis Cardinals, Game 2 NLCS in St. Louis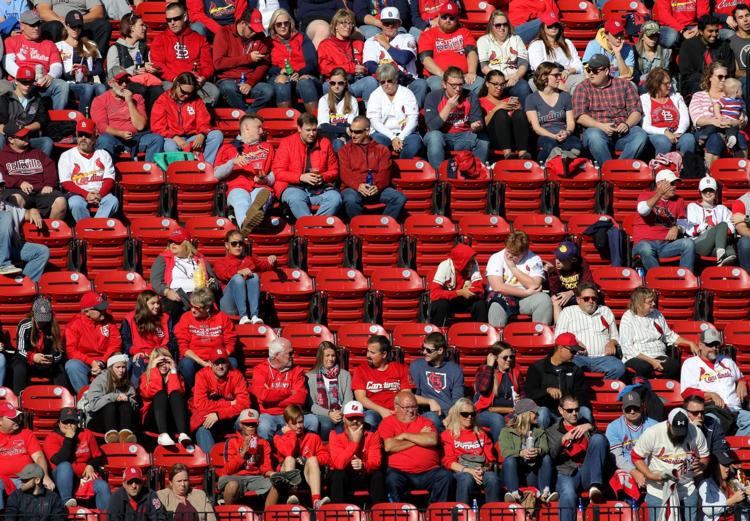 Washington Nationals vs St. Louis Cardinals, Game 2 NLCS in St. Louis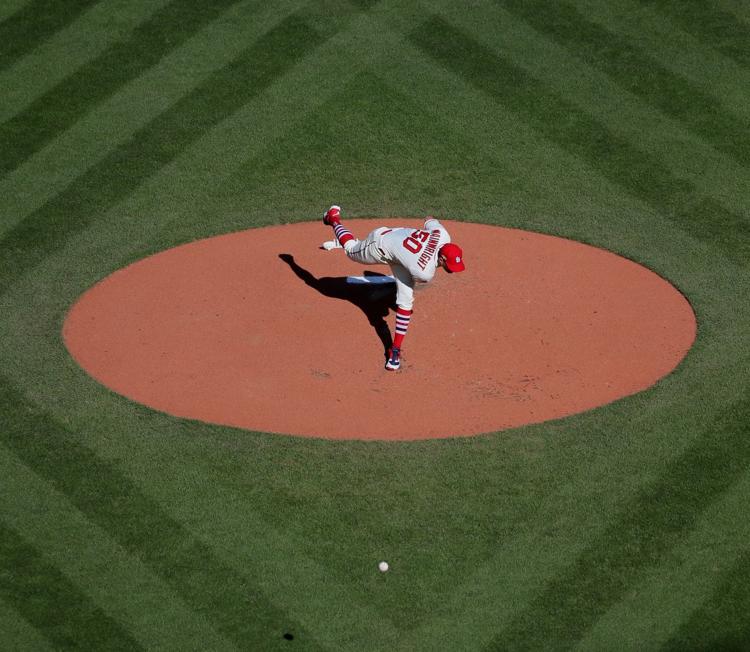 Washington Nationals vs St. Louis Cardinals, Game 2 NLCS in St. Louis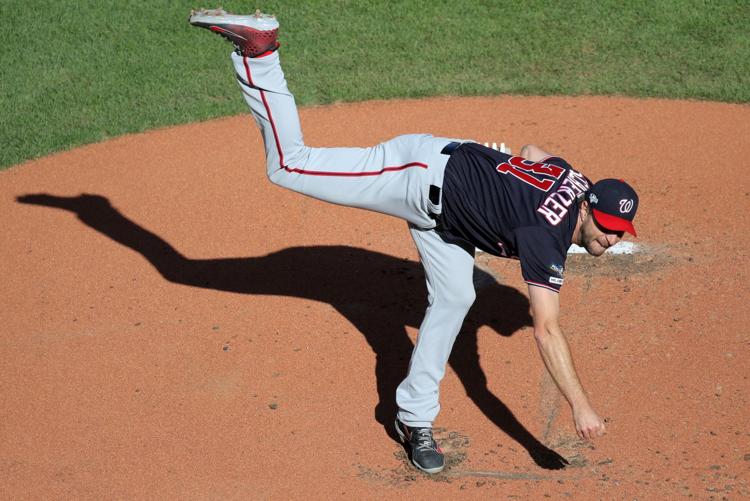 Washington Nationals vs St. Louis Cardinals, Game 2 NLCS in St. Louis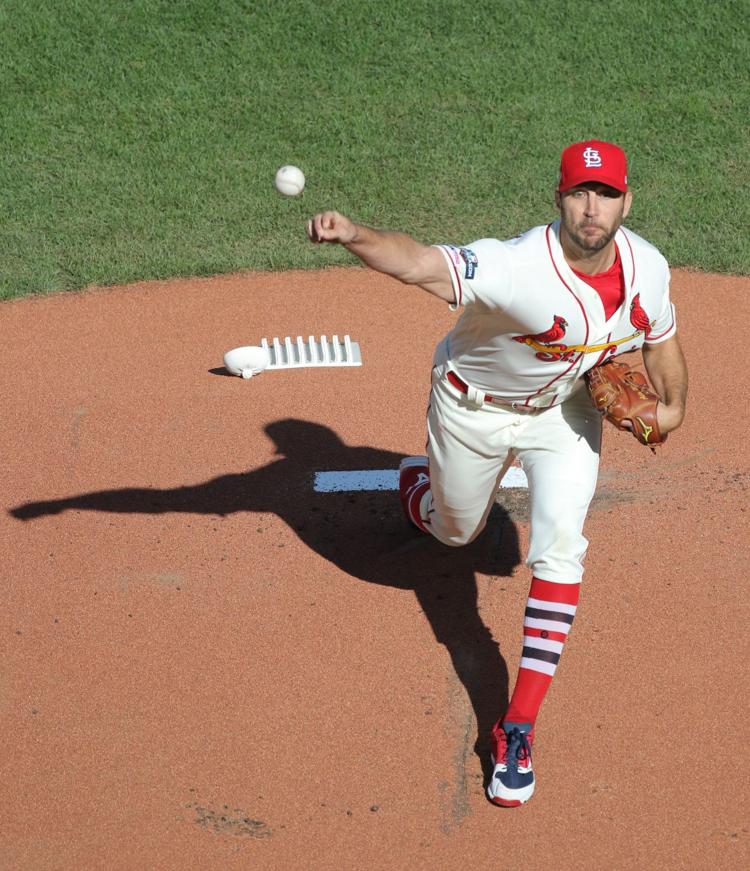 Washington Nationals vs St. Louis Cardinals, Game 2 NLCS in St. Louis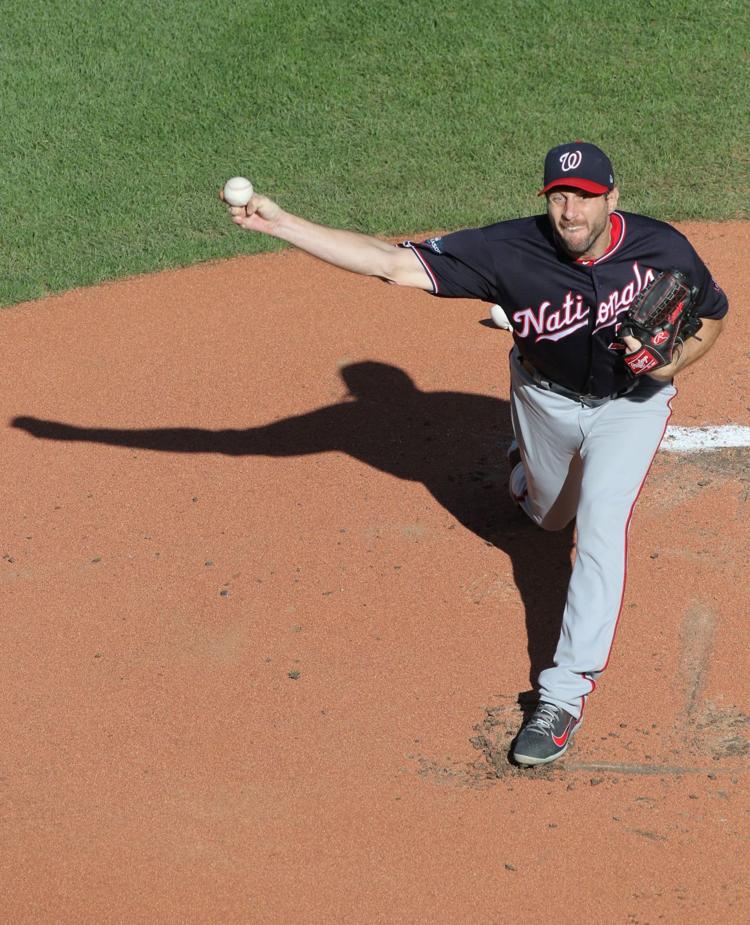 Washington Nationals vs St. Louis Cardinals, Game 2 NLCS in St. Louis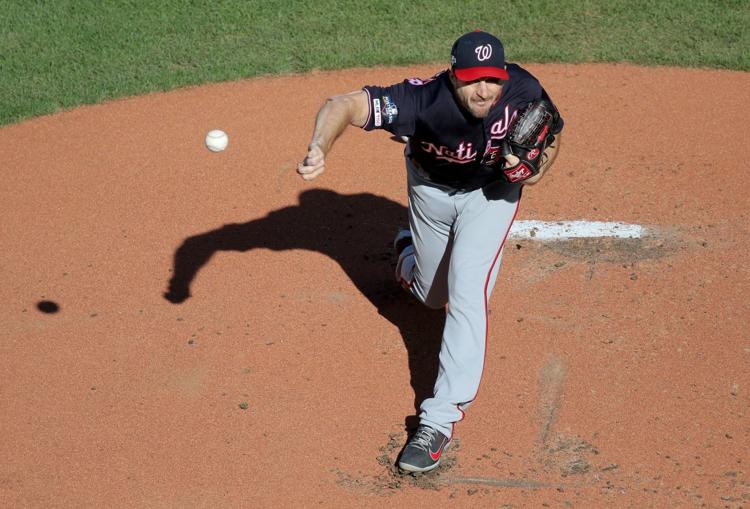 Nationals take 2-0 lead over Cardinals in National League Championship Series with 3-1 victory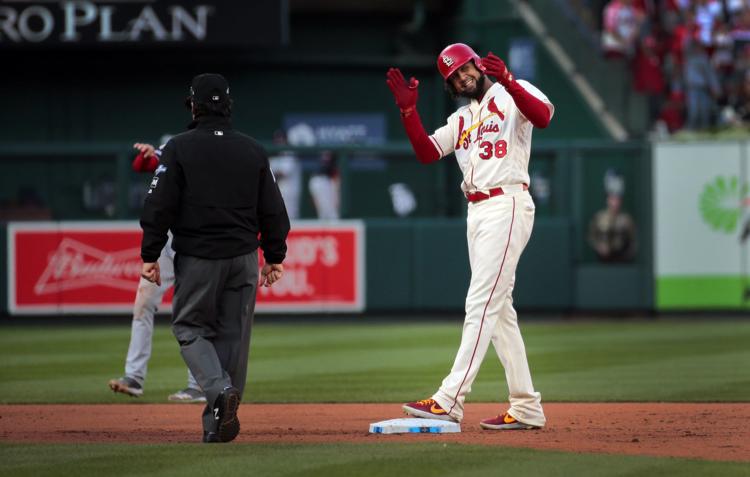 Nationals take 2-0 lead over Cardinals in National League Championship Series with 3-1 victory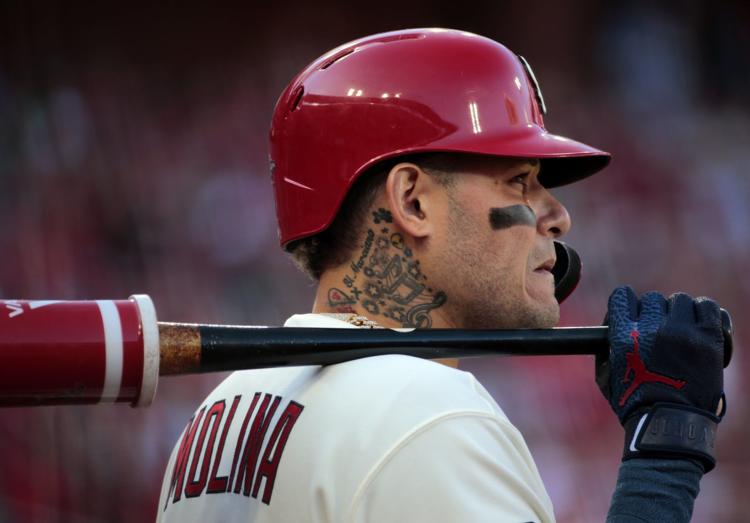 Nationals take 2-0 lead over Cardinals in National League Championship Series with 3-1 victory
Nationals take 2-0 lead over Cardinals in National League Championship Series with 3-1 victory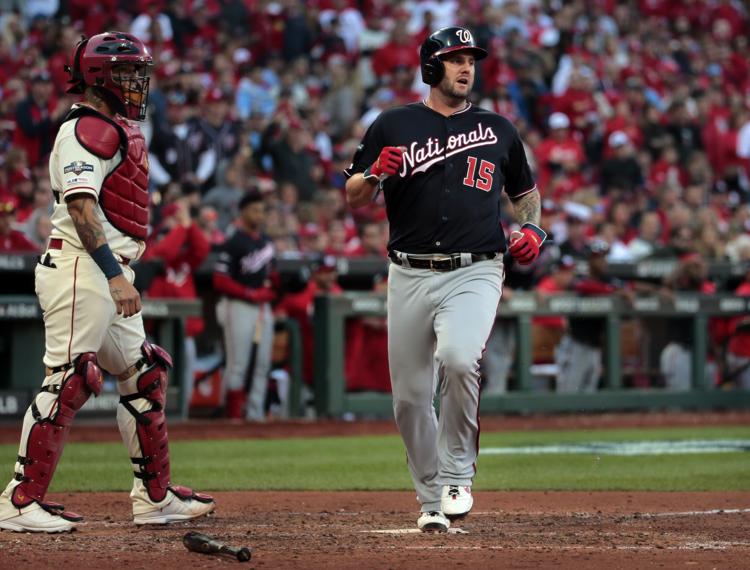 Nationals take 2-0 lead over Cardinals in National League Championship Series with 3-1 victory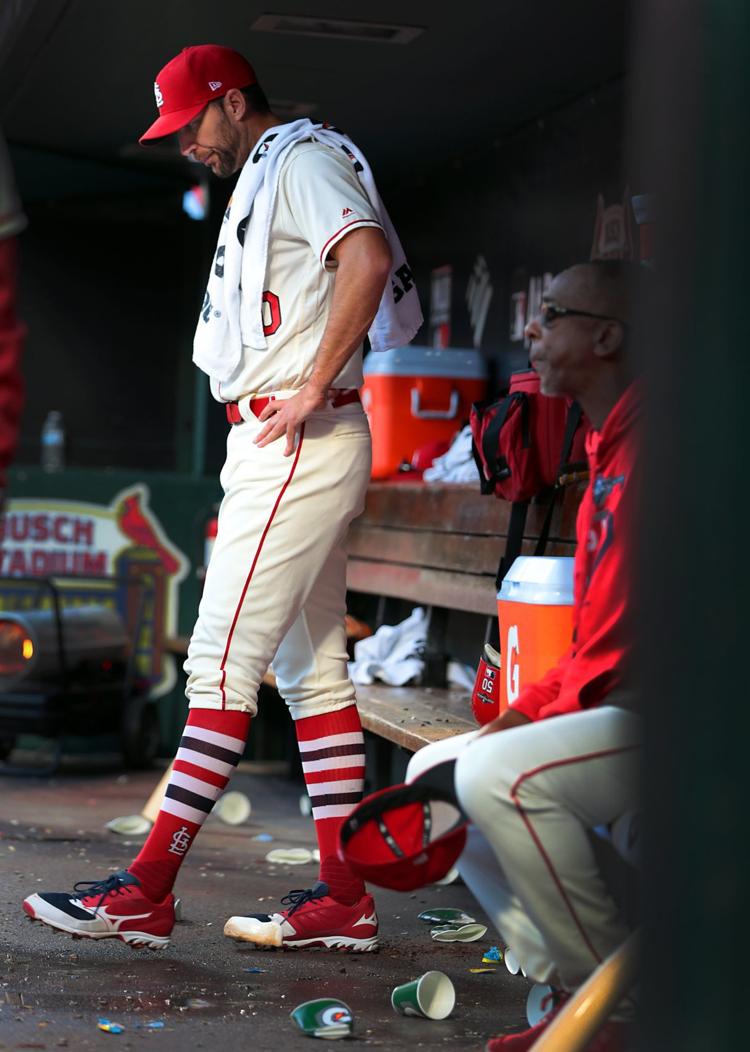 Nationals take 2-0 lead over Cardinals in National League Championship Series with 3-1 victory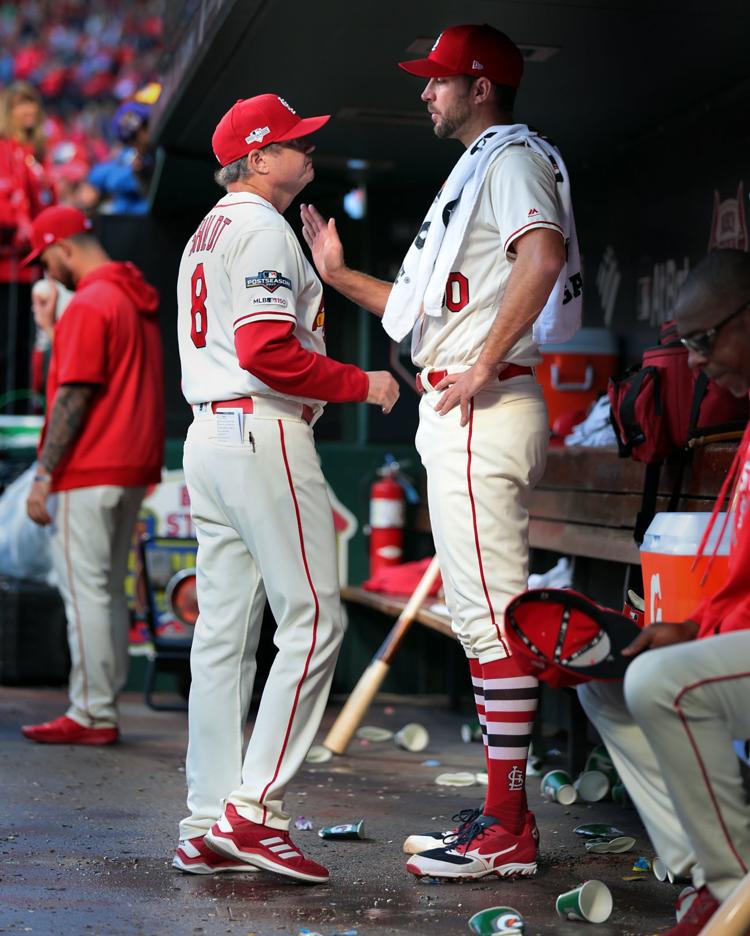 Nationals take 2-0 lead over Cardinals in National League Championship Series with 3-1 victory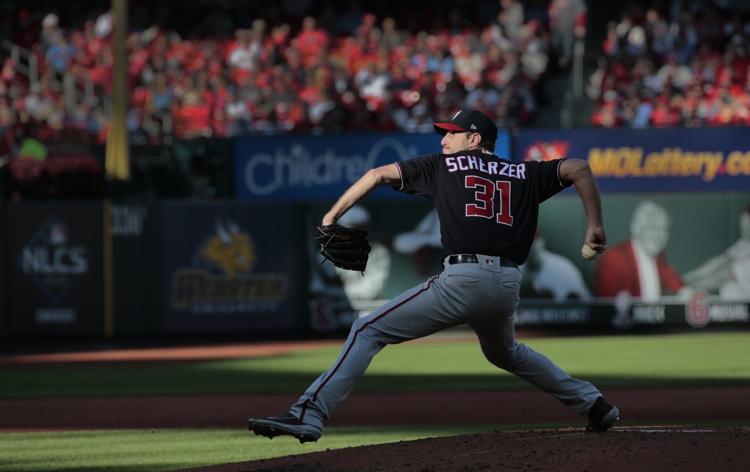 Nationals take 2-0 lead over Cardinals in National League Championship Series with 3-1 victory
Nationals take 2-0 lead over Cardinals in National League Championship Series with 3-1 victory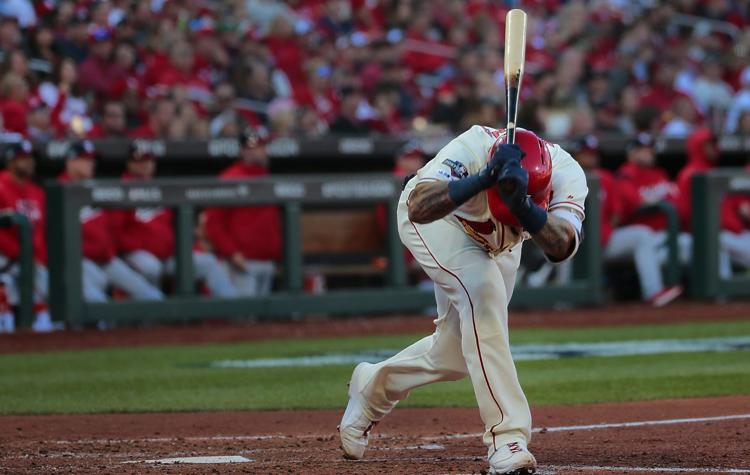 Nationals take 2-0 lead over Cardinals in National League Championship Series with 3-1 victory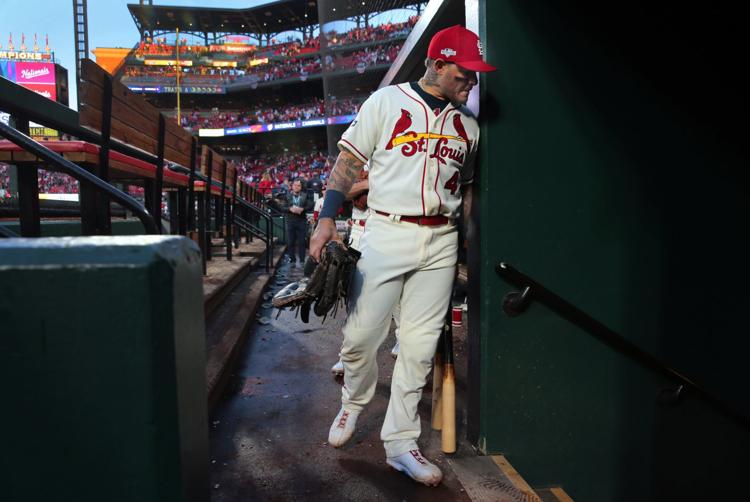 NO headline in galleries