Jim Sterk felt a sense of satisfaction this week as the Missouri athletics director made his most recent tour of Memorial Stadium's south end zone renovation.
His football coach, Barry Odom, is winning big recruiting battles. The Tigers are popping up in preseason top-25 polls. On Monday, SEC media days will be introduced to Mizzou graduate transfer quarterback Kelly Bryant, the player who has helped unite and energize a program. And the stage for what could display a special season, a refreshed stadium that has won over recruits and will impress fans, is going to be ready for its debut.
Follow each of these story lines long enough, though, and they eventually encounter a cloud of anxiety and unknown.
Mizzou is attempting to keep its appeal of an NCAA postseason ban on a separate track from the preseason hype.
But when an answer from the NCAA eventually works its way through a painfully slow system, there will be either celebration or a punch to the gut.
There's just no way around it.
The Tigers' upcoming season is a rare one across the college football landscape.
Odom's fourth team could be his best for a combination of reasons that include Bryant's decision to come to CoMo, the talent that returns around the quarterback, and a schedule that is one of the most appealing you will find in the gauntlet that is the SEC.
Mizzou's assignment of Arkansas and Ole Miss as SEC West opponents is a gift, considering the Alabamas and LSUs of the world. Meanwhile the SEC East remains Georgia, then everyone else. Room to climb. The Tigers have five consecutive home games after their season opener at Wyoming. They make warm-weather Florida come to Faurot Field on Nov. 16. And they get the benefit of a bye week before facing the Bulldogs in Athens, Ga.
Mizzou could be 8-0 entering their game against UGA. These Tigers, on paper, could win double-digit games for the first time since 2014. That's before a bowl game that may or may not come.
There's the hang-up again.
The most exciting part of every college football season is the ability for a team to write its own ending. The Tigers have an anvil hanging over theirs.
Sterk is confident in Mizzou's appeal, which has been sent in to the NCAA. He is under the NCAA-mandated gag order, but offered that the in-person meeting with the appeals committee is slated for the "near future." He has reasons to believe the Tigers could know their fate between the end of August and the end of September. The season starts at Wyoming on Aug. 31.
"I think we have done everything we can," Sterk said. "We will be able to present a case that is compelling, not only for Missouri but for the membership and the NCAA overall."
Sterk remains adamant that this appeal ruling by the NCAA could become an important chapter in the organization's history when it comes to enforcement and self-policing. The corruption in college basketball scandal seems to have solidified a new stance from schools when it comes to NCAA trouble. Instead of cleaning their own house, schools are locking the doors, lawyering up and daring the NCAA to get inside.
Mizzou took the opposite approach. It corrected — and reported — the problem when it became known that a now-former part-time tutor was completing coursework for student athletes. It turned itself in. And still Mizzou was handed in late January a multi-sport penalty that included vacated wins, scholarship reductions, recruiting penalties and the postseason ban. If the self-policing approach the NCAA encourages results in such a heavy hand, won't that approach be taken less often? The answer is yes.
"It's really important to the future of the NCAA and the membership," Sterk said. "We have a lot of people watching this case. I can't tell where it's going to go afterwards, depending on their decision. But if most of our penalties are not overturned, I could see this being a pivotal case in the future of the NCAA."
Back on the football track, the Tigers are doing their best to ignore the anvil. They're doing an impressive job.
Odom kept his team together after the NCAA sanctions opened a window for players with one year of eligibility remaining, Bryant included, to transfer out and play immediately elsewhere. The arrival of TCU transfer Shawn Robinson and freshman Connor Bazelak have made the post-Bryant picture sunnier.
Meanwhile Odom has gained impressive momentum with Missouri's talented prospects, specifically ones in St. Louis. Just this week, he received a verbal commitment from Trinity Catholic lineman Jalen St. John for his 2020 class, a player recruited heavily by SEC schools. Seven of Odom's 13 commitments in the 2020 class call the St. Louis area home. Odom's on a roll in The Lou.
"We are in a good place," Sterk said. "We are going to have a great season, no matter what. That's the attitude that the players have taken, that the coaches have taken. The Missouri fans are going to be witnessing a fun season. I can't guarantee every win, but we are going to compete, and it's going to be fun."
Even more so if the anvil disappears instead of drops.
---
Quick Hits: BenFred on STL sports
THE TRUTH ABOUT THE 2019 CARDINALS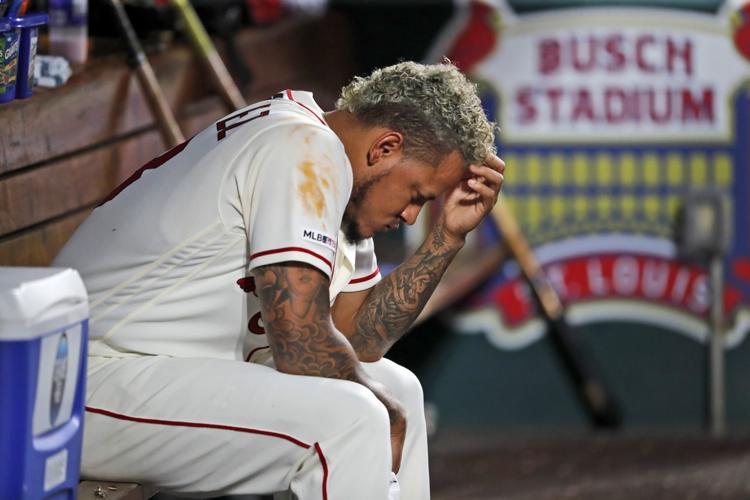 QUESTION: If nothing else, could 2019 be deemed the "Season of Truths" for the Cards?
BENFRED: Why limit it to this season? If the Cardinals miss this postseason, it will be four straight misses. And before that, a step in the wrong direction of the playoffs every season since the 2013 World Series appearance. That trend does not disappear. It either continues or a team ends it.
This team was advertised as the one that would end it. It made plans based off that -- like the extensions that kept the roster from being easily wiped clean. The Cardinals are nearing a desperate place, and it has more to do with just this season.
LET'S MAKE A DEAL ... NOW!
QUESTION: Should we really expect the Cardinals to make any kind of deal(s) that could put them ahead of the Cubs and Brewers, when the Cubs and Brewers have much more to offer and are way more aggressive when it comes to trades?
BENFRED: The Cardinals sold fans on a division-winning team. It has not played like one, but the chance to be one is right there. How can they not make those kind of moves? How do they explain that to their fans?
The Cardinals just had two prospects in baseball's Futures Game. They have intriguing young pitching, something rebuilding teams are always interested in. They also have money, which interests teams looking to offload salary as they rebuild.
Don't underestimate the Cardinals' ability to make deals. That takes them off the hook in a "2019 matters" season. This should not be a trade deadline that leaves fans wondering if the Cardinals bought, sold or made lateral moves. The Cardinals said they were out to win the division. The division is there for the taking. No excuses. Take it.
CARDS' IN-SEASON ADJUSTMENTS LACKING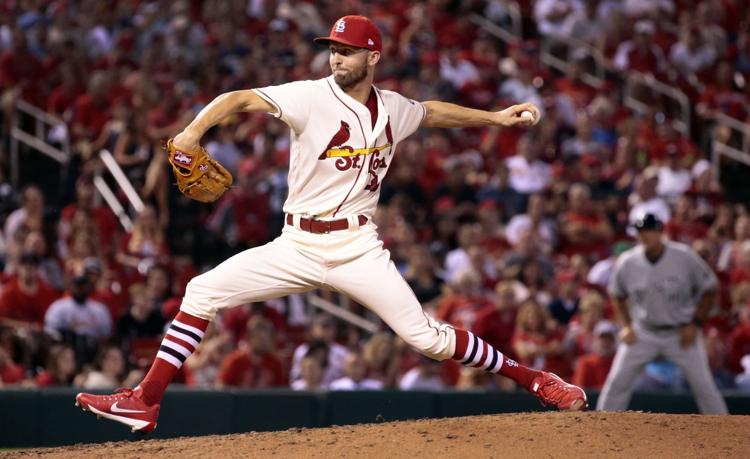 QUESTION: While watching the Cardinals play has been infuriating at times, you can't really fault them for their roster planning at the beginning of the season. If the players perform at career norms, it's a solid team. With that being said, do you think the Cardinals rest on their laurels too much when it comes to making in-season adjustments to their plan?
BENFRED: This, to me, is the big question. Recent trade deadlines have left us wondering how the Cardinals viewed themselves. They made sometimes-weird, sometimes-bad roster management moves that did nothing to give a boost to teams that wound up coming down to the wire on the chance to make the postseason.
Now, you can argue that those teams would not have gone far if they got in. But that's not the Cardinals strategy. Get in, and see what happens has been the model for years. So, make moves that gets this team in. It should be the expectation. Anything short of it should upset the fans.
TIME TO REV UP THE MEMPHIS SHUTTLE?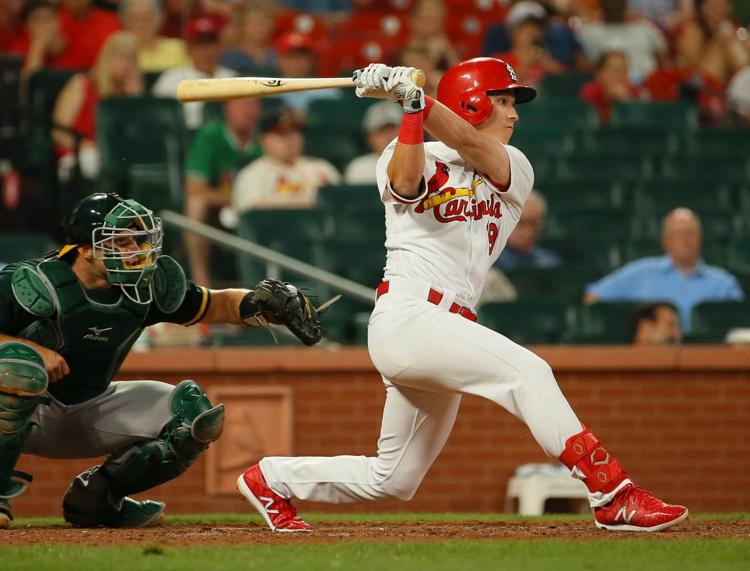 QUESTION: Is it time for the Cardinals to give more players from Class AAA Memphis a shot?
BENFRED: I'm not telling you to be excited about a .500 Cardinals team. But that .500 Cardinals team is two games back at the All-Star break, and the standings mean more than the record. Don't expect a full-blown transition to youth just yet. Guys like Matt Carpenter and Paul Goldschmidt are going to get chances to save their seasons, like it or not.
Meanwhile, some of the young guys are getting increased opportunities. Example: Edman, Tommy. Should it have come sooner? Looks like it. But Edman is not going to be the reason the Cardinals do or do not get to their desired destination. Not this season. The best players have to play well, period. If not, there will not be as much reason for cautious optimism at the season's end as there is at the halfway point.
MAKE THE MOVE FOR 'MADBUM'?
QUESTION: Is "MadBum" the right move?
BENFRED: Could be, but I question what Madison Bumgarner has left in the tank. He has not stacked up the innings like he used to the past few seasons. He's been about league average this season. I would not hate the move, but think there are bigger impact additions for the rotation that could be pried away. His name brand is strong, but what about his post-trade and playoff performance?
If you add an impact starter and dislodge a rotation member because of it, he better make a big impact, not one that doesn't live up to the hype.
OR . . . DEAL FOR DEGROM?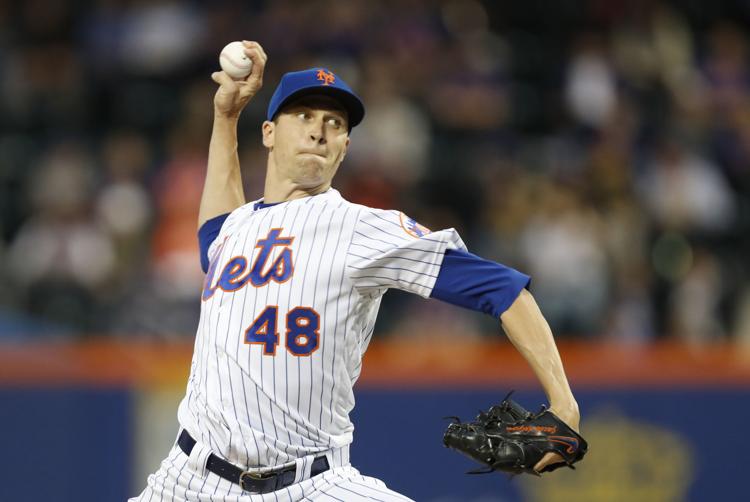 QUESTION: What would the Cardinals have to give up to get Jacob deGrom from the Mets? 
BENFRED: He's under contract through 2023 with an opt-out after the 2022 season. He's 31 and has injury history that could turn some off. But he would be the biggest difference-maker in terms of starters on the trade market if he hits it.
I don't think the Mets would do it because it would make too much sense. They seem to think they are better than everyone else sees. The price of the contract should, in theory, dent the prospect return. He's owed more than $100 million before his opt-out. That would be a nice salary dump for a team that has no immediate chance of contending soon, a team like the Mets.
Another thing to keep in mind: He has a full no-trade cause and could block attempts to send him to a destination that was not desired.
EDMONDS COACHING THE CARDS?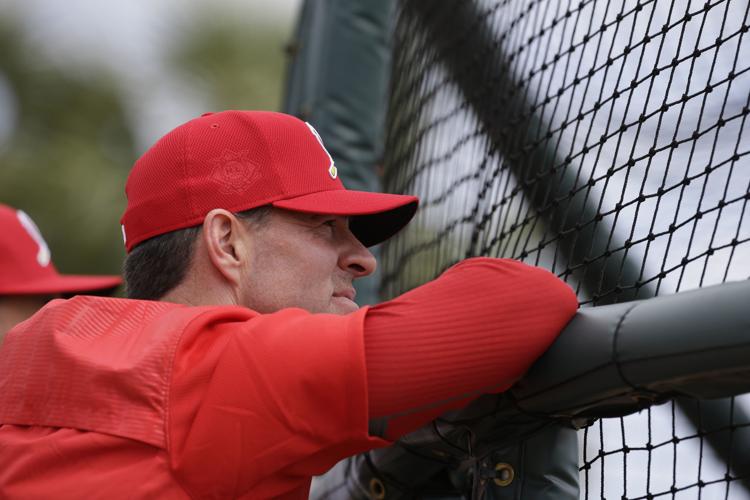 QUESTION: Any rumblings about Jim Edmonds becoming a hitting coach with the Cardinals?
BENFRED: I think that is something that might interest him at some point, but I don't know of any plans to put it into motion. Remember, he already has a role under the front office in addition to his broadcast work. This flexible assignment lets him work with the guys with a less-regimented schedule, which he said this spring is best for him.
He wanted it made clear this spring that he's not gunning for anyone's job. You can clearly hear during the broadcasts that his passion is helping the players.
BADER'S LEARNING CURVE
QUESTION: Is Harrison Bader going to learn how to hit a curveball?
BENFRED: And changeup. And slider.
Per Brooks Baseball, Bader is averaging AND slugging .138 against changeups (sample size of 110 pitches). He's averaging .220 and slugging .342 against sliders (207). And, yes, he's averaging .115 and slugging .154 against curves (108).
I'm not sure why any pitcher gives him a 4-seam fastball. He's slugging .600 on those.
STEEP RAISE FOR SANFORD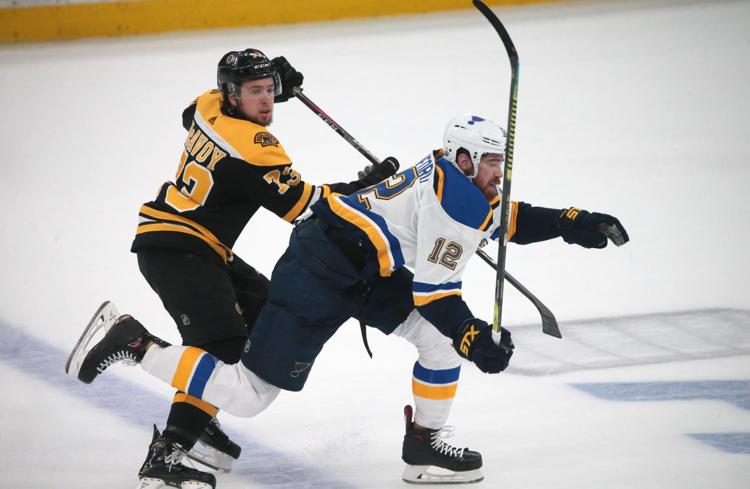 QUESTION: Please explain the Zach Sanford raise. Seems high, right?
BENFRED: I think I appreciate Sanford more than most. He was a very productive member of the team as it made its regular-season surge. Before that, the whole team stunk.
Remember, Sanford is just 24. And also remember he was headed for an arbitration hearing, so the Blues had to have agreed to this extension knowing it was close or perhaps less than what Sanford might have made in a hearing setting.
MORE MONEY FOR MAROON?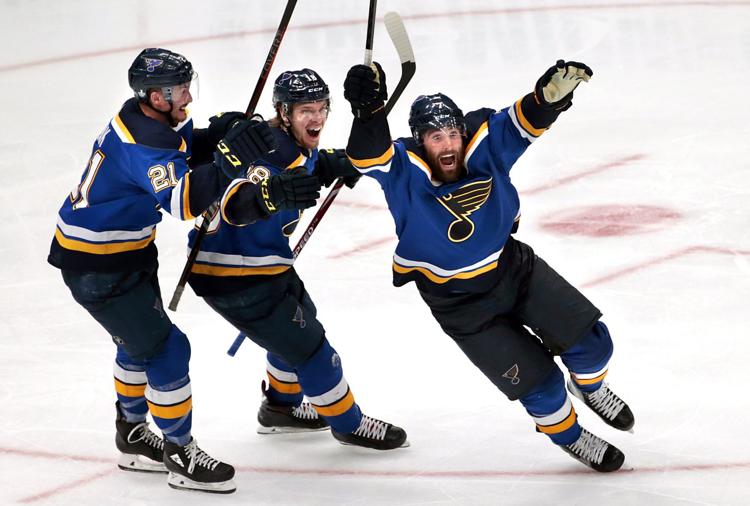 QUESTION: Since it appears Blues forward Pat Maroon is holding out for a multi-year deal, do you think the Blues would have any interest in a 2 year, $2 million-ish per year deal?
BENFRED: We will know soon enough. There seems to be a bit of a civil standoff at this point.
I'll just say this: I don't expect Doug Armstrong to get sentimental. That's not really his game. And if Maroon had the deal that really made his toes tingle, he would be gone by now.
WHAT'S BINNINGTON WORTH?
QUESTION: What does a Binnington extension look like to BenFred?
BENFRED: I won't pretend to be a hockey salary expert, but this one stumps even those minds.
The problem is the lack of comparison. Binnington is old for a rookie (25). He just won a Stanley Cup after taking over in-season. It seems headed to arbitration until we hear differently. Gonna be a headache.
TIME FOR FRONT OFFICE TO NARROW THE FOCUS?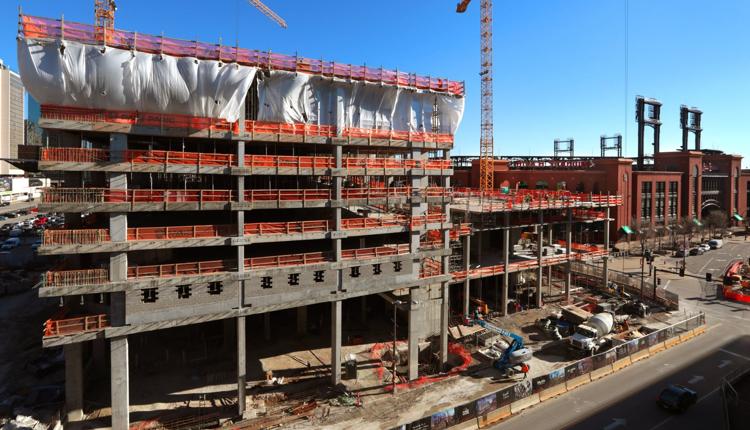 QUESTION: Is "Mo" distracted by his other responsibilities such that he has lost his baseball edge? Looking for a rational explanation with respect to a guy that had the golden touch from 2008-14 ... and since then, everything he touches for the most part has been a disaster. Should Dewitt & Co. narrow the focus back to baseball instead of building development?
BENFRED: Let's start at the back end of your question, because there's something to it. It's a bad -- and growing -- look for Cardinals fans to see the latest additions of Ballpark Village climbing toward the sky outside of the stadium while the team continues to play like a non-contender. That's a very visual example of the organization's interests being split between expanding profits and winning World Series. No argument there.
But the Cardinals, like every big business, have separate silos when it comes to baseball and business. I realize it's convenient for some to envision Mozeliak in his office picking out the carpet colors for the Ballpark Village apartments when he should be dissecting trades that did not work, but that's not how this works. That stuff is not his job.
Now, what could be a better discussion is if Mozeliak is overseeing too many baseball-related balls in the air, in addition to how the front office has performed in talent evaluation and roster management as his role has expanded over the years. Mozeliak's last promotion was supposed to move him away from the day-to-day roster management end of the spectrum and transition more of those responsibilities to general manager Mike Girsch. How that has worked is up for evaluation. Everything is up for evaluation as the Cardinals try to get back on the track Mozeliak set years ago.
MAKE THE ALL-STAR GAME 'COUNT' AGAIN?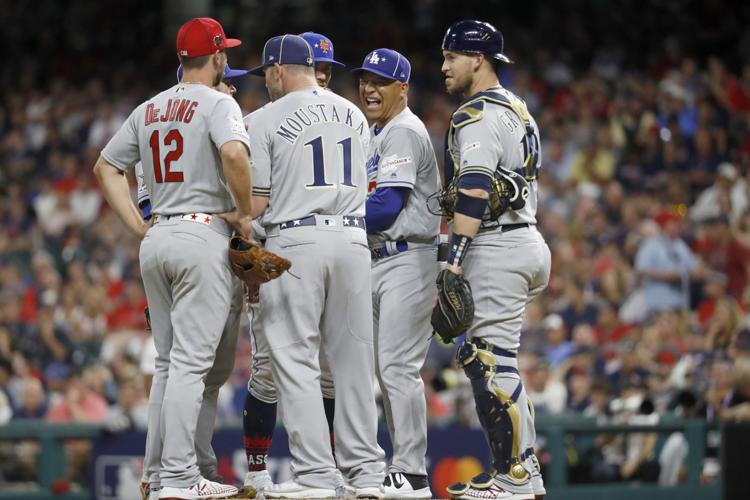 QUESTION: Does anyone else miss the All-Star game counting for home-field advantage in the World Series? The game used to mean something.
BENFRED: I disagree to some degree. What is cool, for me, is how much it matters to the players. These guys really relish it. Yadier Molina is an example. Look at the competition that broke out in the HR derby. The players like to put their best stuff on display against the best. So, sure, it "matters" less and there is more silly stuff injected into it every year, but I like that baseball always brings out competition.
Compared to the Pro Bowl, the worst in my opinion, and the NBA All-Star game, which is fun but not at all competitive, I think MLB has a good thing going. And I did not like that it determined home-field advantage. That is too important to hinge on an All-Star game out of a World Series team's control. The outcome of the game does not matter, but there are lots of intriguing little competitions during the game.
MLS WILL BE SUPPORTED, BUT WHAT ABOUT XFL?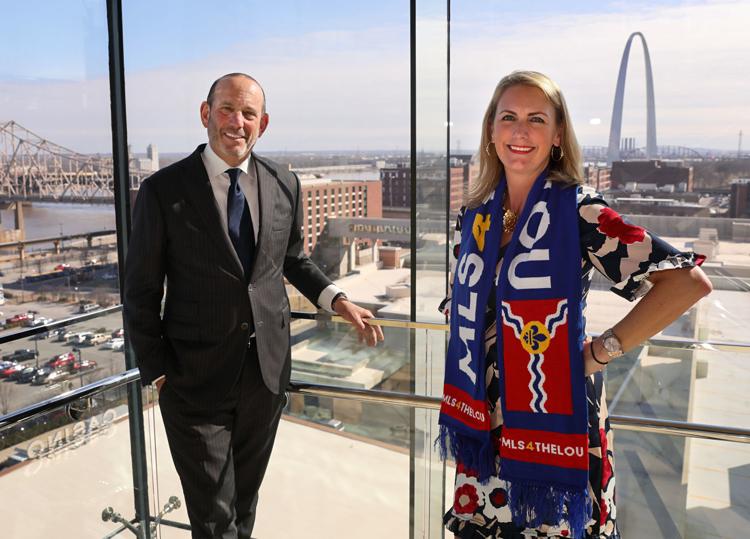 QUESTION: The NFL left our once-great sports city because our economy couldn't support them. What if the MLS and XFL are successes? Can St. Louis support them on top of the Cards and Blues, or will the older franchises suffer a bit?
BENFRED: The NFL left because of a regrettable lease and an owner's desire to be in Los Angeles. The Rams' painting of the St. Louis sports scene was not accurate. St. Louis has its warts, but supporting sports is not one of them.
The Cards and Blues need not worry about the MLS and XFL. The Cards and Blues will be hearty supporters of MLS. XFL seems like the sport left out in the cold, in part because there's a bad football taste these days. That's a challenge the XFL has to overcome. It's on the outside looking in.
BENFRED'S BOTTOM LINE: THE CARDINALS 'VALUE WINNING'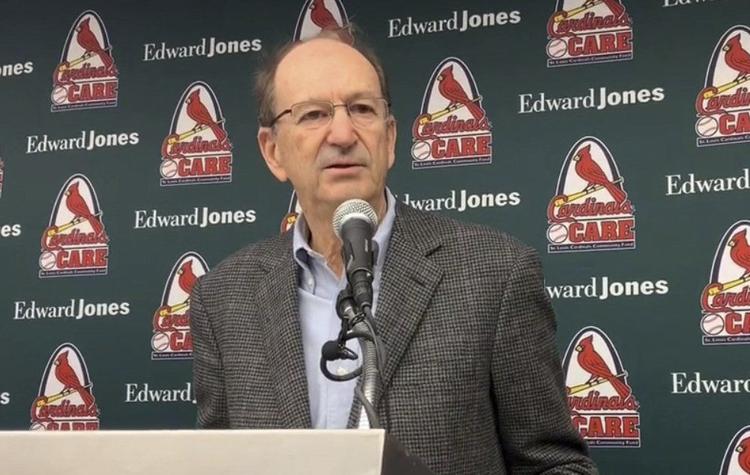 COMMENT: I'm very frustrated about the state of affairs with the Cardinals. It just makes me sad that they don't truly value winning -- they only value it enough to stay afloat.
BENFRED: Can we please stop with the "don't value winning" thing? The Cardinals have not made the postseason since 2015. That's not good enough, by their own standards. People have lost jobs. Players have come and gone. The moves that have been made have not worked often enough, and more changes will come if this season flops again. Yes, the Cardinals could and should be more aggressive. No argument there. They should spend more, show more urgency and less patience. A little less pragmatism would do this organization more good than harm as a dip has grown into a gradual descent. All true.
But to say they don't value winning? That's a joke. It's the winning that set the expectation so high. And even though this team has not met its own bar in recent seasons, the Cardinals still rank eighth in winning percentage in this stretch of missed postseasons.
The Cardinals can be too stubborn. They can suffer from paralysis by over-analysis. They have bombed some recent trades and their talent evaluation has had more misses than hits lately. But, please, let's drop the farce that the team doesn't care about winning. It's tired. And wrong.