I'd like to propose a Thanksgiving challenge.
When the time comes Thursday to say what you're thankful for this year, share with each person at your table a characteristic or skill you are thankful they possess.
It will make them feel good.
It will make you feel good.
It is the kind of thing we should say to one another more often, the kind of thing we too often wait to say until it's too late.
If our area sports scene sat down to break bread together, here would be my list ...
Oli Marmol's candor: The Cardinals manager tells it like it is. It's a dying art. Regardless of how you felt about his handling of closer Ryan Helsley in the playoffs, how Marmol explained his decisions — and he did explain them, countless times — was telling. This is who he is, not just who he is on a good day. A truth-teller keeps those around him honest, especially when he's capable of shining the light on himself. Marmol can, and does.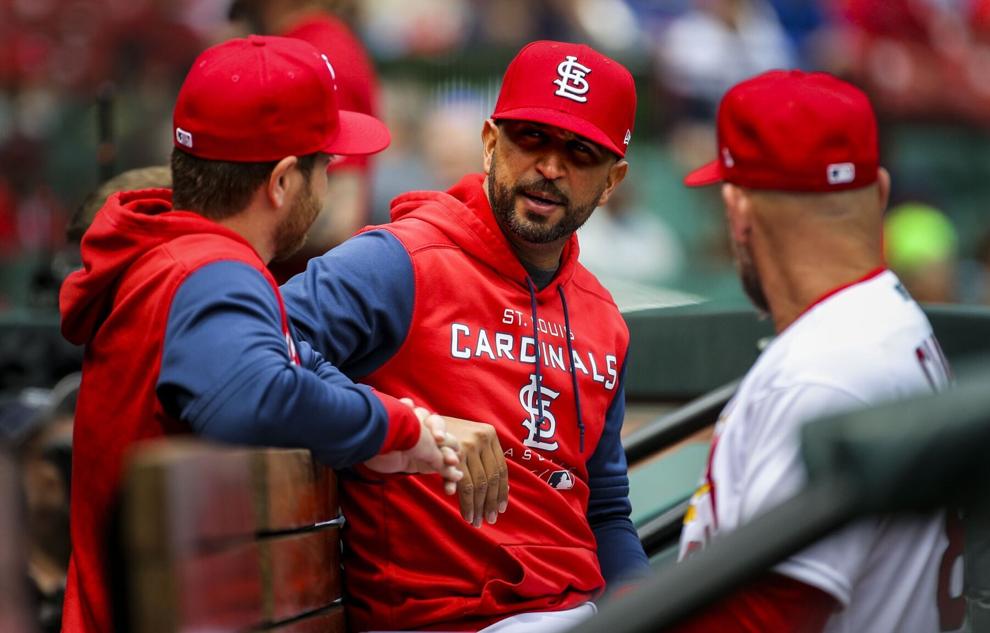 Adam Wainwright's drive: The veteran right-hander has been a fierce opponent of Father Time's. Now comes their final battle. If Wainwright can recapture what worked so well for him before September's struggles, those who questioned this latest return will have to eat their words all over again. If he can't? He will have left it all on the field. It's a privilege to watch such a dogged competitor.
Doug Armstrong's instincts: The Blues' GM didn't panic during the eight-game losing streak. He didn't start souring on the coach he had just extended. He went into the dressing room and delivered a stern message to the players. Figure it out, or changes will come, and the changes won't be the coach. The old hockey adage says you're in big trouble if you're a hopeless team at Thanksgiving. The surging Blues rediscovered their hope in time to save a season, thanks in part to Armstrong's well-timed message.
Jordan Binnington's calm: He's been the steady presence in net his team needs, even when he was just about the only one playing well. There were big questions floating about Binnington entering this season. He's answered them from the start.
John Mozeliak's negotiating: Two of this year's three National League MVP finalists (winner Paul Goldschmidt and finalist Nolan Arenado) were acquired by the Cardinals' president of baseball operations in deals that have not come back to bite the Cardinals in any way, shape or form. That seems important to remember as another round of hot-stove angst begins to brew. The Cardinals need help, and Mozeliak knows it. Can he make another winning deal?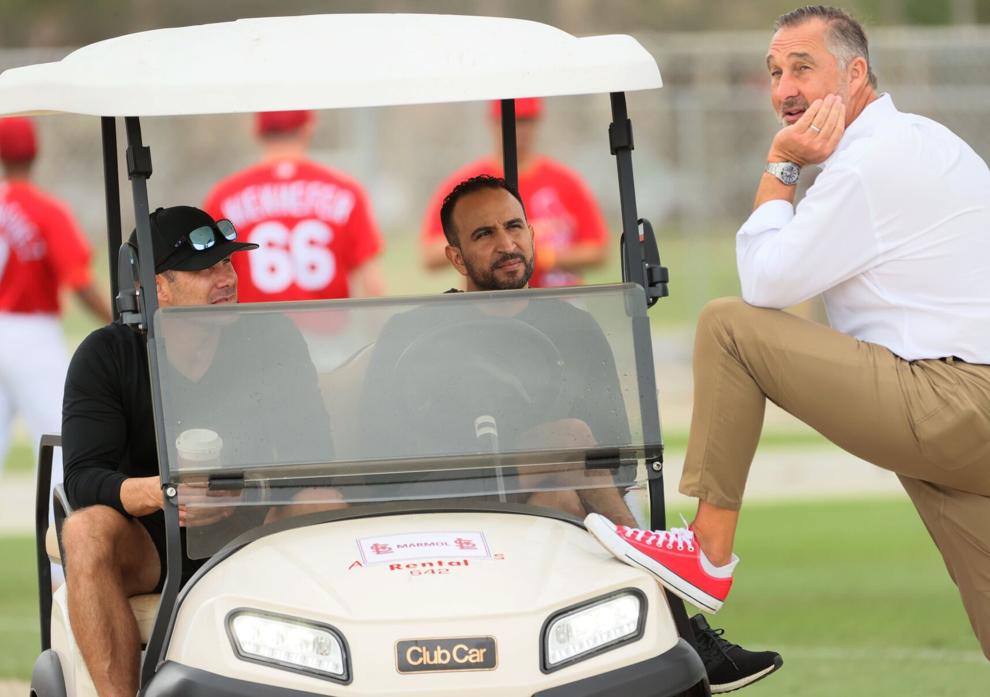 Carolyn Kindle's positivity: The St. Louis City SC CEO has navigated unexpected hurdles — electrical problems at the stadium, sponsorship curveball with Centene — with a grace and poise that is reflected in her leadership team's push-forward mentality.
Frank Viverito's commitment: The retiring president of the St. Louis Sports Commission was honored in a touching presentation during last weekend's Musial Awards. No one has fought harder and longer to make STL a bigger and better spot on the national sports map. If you have ever had fun at a sports event in the area, there is a good chance you owe Viverito a thank-you. He's a wonderful man, even for a vegetarian.
Lutz Pfannenstiel's vision: On top of being a fun and fascinating interview, the St. Louis City SC sporting director has a clear plan he believes will produce a better-than-average first season for an MLS expansion team. With an unwavering commitment to an aggressive playing style, grassroots and academy pipelines open and producing, and a knowledge about international talent some teams can't match, City SC should be more than ready to take advantage of its pandemic-caused delay.
Chris May's energy: SLU's upbeat athletics director wants his basketball and soccer teams spearheading his department. So, things are going well. Both men's and women's soccer teams made the NCAA Tournament after fantastic seasons. A compelling men's basketball season is underway as new women's coach Rebecca Tillett puts her stamp on things. It's all happening next to the construction of the O'Loughlin Family Champions Center, which will give SLU a leg up on competitors in recruiting. Rosters are stocked with area products who chose to stay home or return to SLU from somewhere else. May is far from satisfied, but his efforts are blooming.