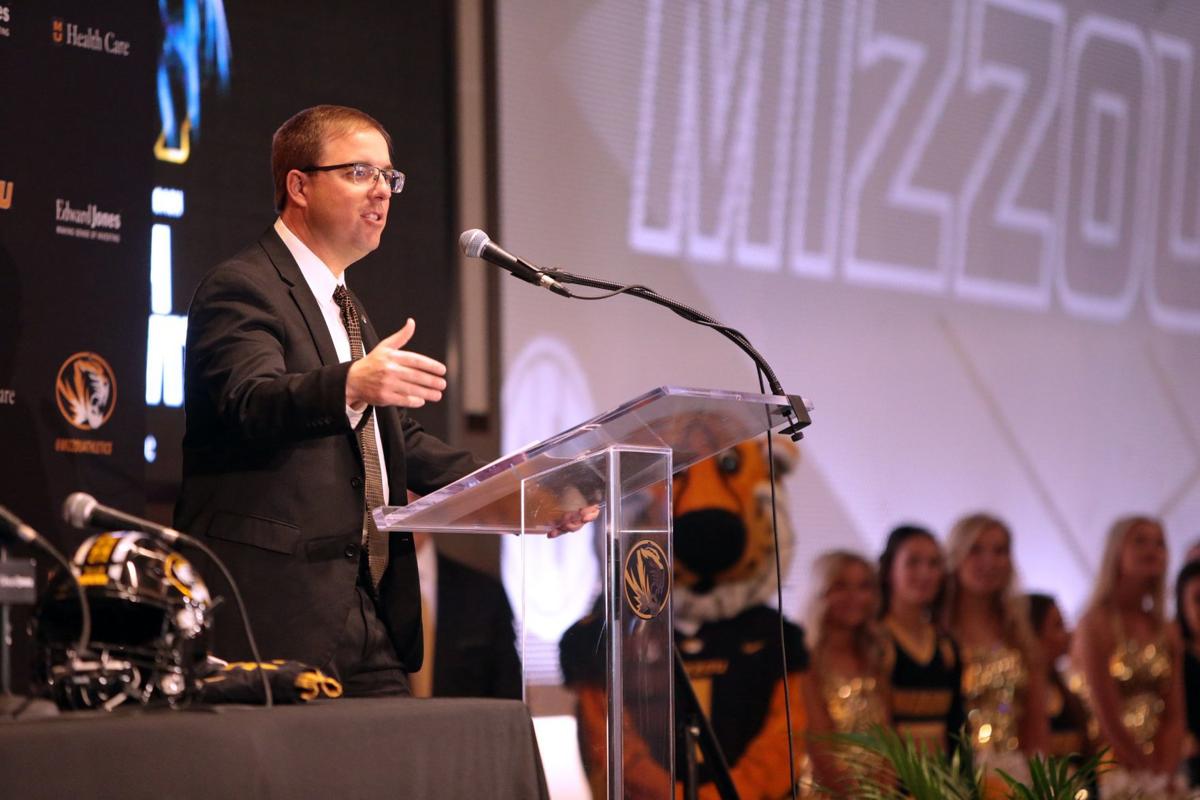 An important lesson about life in the Southeastern Conference arrived Friday.
If you think your football program is chaotic, just wait.
Another will come along and steal the attention soon enough.
On Friday, it was Mississippi State firing Joe Moorhead, a surprising backpedal that came after the school had signaled that the second-year coach's job was safe. Moorhead was 14-12 after taking over for Florida-bound Dan Mullen. Moorhead had beaten the Bulldogs' most bitter rival, Ole Miss, twice in two chances. But Moorhead lost both of the bowl games he went to, and Ole Miss made a splashy hire with Florida Atlantic's Lane Kiffin, and that combination convinced the powers at be in Starkville to justify pulling the plug on Moorhead despite the damage it could do to the signing class he just completed.
SEC speed is no longer confined to go routes and 40-yard dashes. It refers to the rapidly shrinking sample size the league's million-dollar coaches receive before finding the hot seat. Supporters of fired Mizzou coach Barry Odom will (and should) note that five of the 2019 team's six losses came against teams that won bowl games. Critics of Odom will (and should) note that Odom's four-season run of .500 football received one more season of patience than fired Ole Miss coach Matt Luke, and two more than Mississippi State's Moorhead.
It does not take a rocket scientist to see the correlation between the firings of Luke and Moorhead. Ole Miss felt the need to pounce on either Mike Norvell, the Memphis coach who left for Florida State, or Kiffin. Mississippi State maroon started to turn an envious shade of green after Ole Miss made its Kiffin splash. Even after Kiffin stepped in it.
One of Kiffin's first moves at Ole Miss made stomachs lurch. His hiring of former Maryland coach D.J. Durkin as an Ole Miss assistant came just 15 months after Durkin was fired following a review of his staff's handling of the death of Jordan McNair, the Maryland player who died of a heatstroke after collapsing during a practice. Durkin's program, according to multiple accounts, was a toxic place that thrived on bullying and degradation.
Kiffin did not care. Neither did his new boss.
"As part of our standard vetting process for all hires, the university conducted a thorough background check on Coach Durkin, and we connected with several highly respected college football coaches, administrators and school officials about their experiences working with him," Ole Miss athletics director Keith Carter said in a statement that never even mentioned McNair's name.
Hey, Carter hired Kiffin. Don't expect him to stop the Lane Train.
The headlines at Mississippi State and Ole Miss have shifted attention away from Arkansas, where the Razorbacks have handed their program to 58-year-old Sam Pittman, a lifetime assistant and offensive line guru who has zero head coaching experience. Pittman is loved by many. He's also entirely unproven in this role. It's not outlandish to wonder if his defensive coordinator, Odom, is a better head coach.
It's been less than a month since Mizzou athletics director Jim Sterk's rocky coaching search for Odom's replacement stopped at Eliah Drinkwitz, and already the clouds seem to have cleared, or at least moved on to other campuses.
Credit MU curators for steering Sterk away from Arkansas State's Blake Anderson, Louisiana Tech's Skip Holtz and Army's Jeff Monken. Another spin of the coaching carousel has, at least for now, left the trio behind, a good indicator of a lack of interest from other programs.
Credit Sterk and MU curators for patching things up publicly in time to land Drinkwitz, who was also being pursued by Arkansas.
Credit Drinkwitz for quickly turning the page.
Drinkwitz has bopped around the state to meet with high school coaches and recruits. He's forged an early relationship with former Tigers coach Gary Pinkel, a valuable resource Odom for the most part resisted. Drinkwitz convinced running back Tyler Badie to stick around after some cryptic remarks raised questions of a potential transfer. He has created excitement with his all-in approach to social media, something that is easy to shrug off until you remember where recruits spend most of their time.
Most importantly, Drinkwitz has made some fascinating hires, ones that show he's going to place an emphasis on raising the bar in recruiting. New offensive assistant Curtis Luper, former TCU co-offensive coordinator, is a nationally respected recruiter who is being asked to sink his teeth into St. Louis' fertile football footprint. New offensive assistant Bush Hamdan, former Washington offensive coordinator and quarterbacks coach, helped Washington secure consecutive top-15 finishes in the 247Sports class recruiting rankings the past two seasons.
All Drinkwitz can do until he gets a chance to win a game is continue to stack up little wins off the field. Each one moves Mizzou a step away from the chaotic coaching search. Continued success will make the bumpy road that stopped at Drinkwitz nothing more than a forgotten bruise.
The conference competition that joined the Tigers in this year's spin of the coaching carousel can't say it got out unscathed.
That brings us to another important lesson about life in the Southeastern Conference. The most important one.
Winning heals all. And the clock is always ticking.