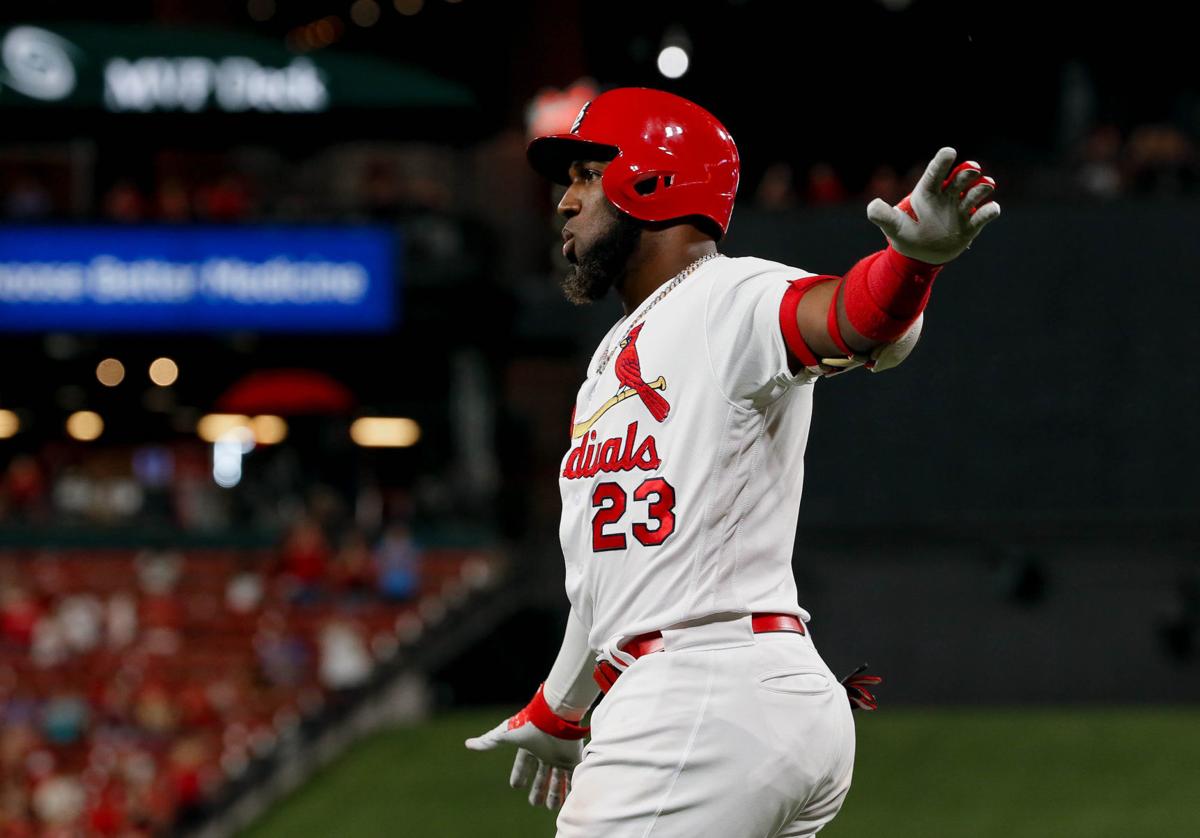 The upcoming edition of baseball's winter meetings should be a bit more exciting than its last two remarkably stale predecessors.
Some significant free-agent markets already are in motion. Phillies pitcher Zack Wheeler, new Reds second baseman Mike Moustakas and new White Sox catcher Yasmani Grandal have set a quick pace.
Trade talks — like the one that ended with former Cardinals outfielder Tommy Pham shifting from one coast to the other as he left the Rays for the Padres — are transitioning from buzz to action even before MLB front office members, agents and media can assemble at the Hilton San Diego Bayfront.
Maybe, just maybe, the winter meetings doldrums can be dodged this year.
Especially when you consider the tantalizing topics that crackle as much, if not more, than the hot stove. We're talking sign-stealing and ball-juicing and the next round of discussion about the entire state of the game as friction between owners and players continue to build toward the scary finish line that ends after the 2021 season.
And maybe it's not that bad.
And, actually, it's not really news, because it's something we already knew.
Consider it more of a reminder.
Cardinals fans who expect their team to win winter meetings are probably going to be disappointed.
The defending National League Central champs have been forthcoming about their current status. Significant bumps to the current payroll are not expected. Most members of last season's 91-win team will return. A group that pitched and ran and defended at high levels will try to retain those strengths while a strengthened analytics department, increased opportunities for appealing internal candidates and adjustments made by returning players hopefully produce a better offense moving forward.
Reality checked, and lineup-related palpitations in check, here are some winter-meetings topics that could become quite compelling to Cardinals fans in the coming days.
Will the commissioner swing away? Rob Manfred should be nearing the end of his wide-reaching investigation into reports of the Houston Astros' unethical and technology-aided sign stealing. Manfred has said this is related to the integrity of the game, and he's right. He's also reminded us of his far-reaching ability to dole out punishment as he sees fit. Winter meetings were initially targeted as the tentative finish line for the investigation. That could mean Manfred makes his call in San Diego. He can't check his swing on this punishment.
Will David Ross stir the pot? Joe Maddon grabbed the upper hand against the Cardinals during his time managing the Cubs. That changed in Maddon's final year. His replacement has a chance to make his first non-playing impression on one of baseball's best rivalries.
Will Mike Matheny nail his Royals debut? The former Cardinals manager will make his first national debut in blue. We'll see if the media training paid off.
Will The Big Bear land in Cincinnati? The Cardinals have not cut ties with cleanup hitter Marcell Ozuna after he turned down their qualifying offer, but the popular opinion remains that Ozuna will find another team more willing to offer him the years and dollars the Cardinals won't. That team could be the Reds, where Ozuna would enter a lineup with former Brewer Moustakas. Ozuna's 89 RBIs and Moustakas' 88 ranked seventh and eighth, respectively, among NL Central hitters last season. Scary.
Are the Brewers rebuilding? We know the Pirates are trending toward tanking, but Milwaukee should not be taking anything resembling a step back in Christian Yelich's prime. The Brewers are reportedly shopping elite reliever Josh Hader in trade talks, and this is after watching Moustakas and Grandal depart as free agents. Yelich's knee is better. His team seems to be getting worse.
Will Cardinals great Ted Simmons finally secure his spot in Cooperstown? Yes — if the Veterans Committee exercises sanity during its winter meetings vote.
What creative phrase will crafty super agent Scott Boras have for the Cardinals' lack of expected moves? He really should riff about the risk of counting eggs (in this case outfield prospects) before they hatch into birds on the bat.
Does president of baseball operations John Mozeliak have a surprise starter up his sleeve? The Cardinals are monitoring the starting pitching market as they wrestle with how much faith to put into Carlos Martinez. A lefthanded addition would offer a new look, and insurance. Madison Bumgarner's workload and recent decline (for him) would be a big-money risk. Dallas Keuchel remains available and intriguing. The Cardinals would likely prefer to wait for more news on Martinez's offseason progress before acting. But with multiple pitchers already landing new deals, this round of winter meetings might encourage teams to act.
What a nice change of pace that would be.
---
Get ready for (some of) the Cardinals' giveaways at home games in 2020
2020 schedule magnet: Thursday April 2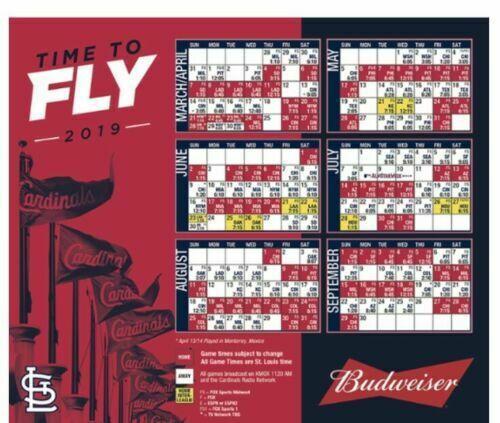 Adult replica 1944 jersey: Sunday, April 5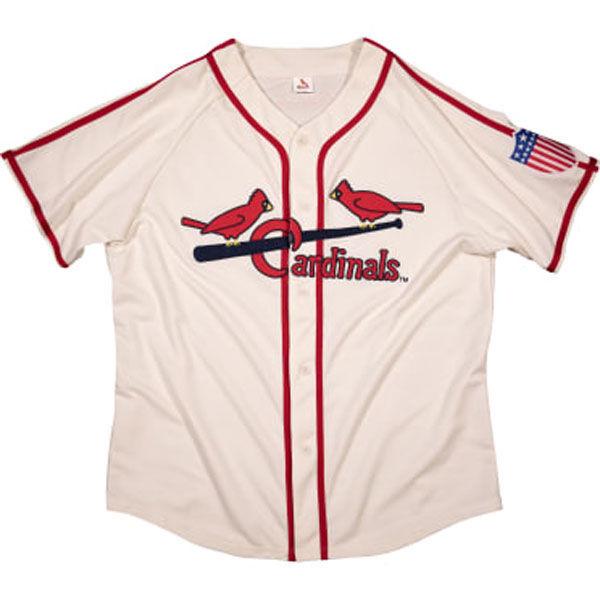 Mystery Car Parade Bobblehead: Saturday, April 4
Cardinals baseball cap: Monday April 20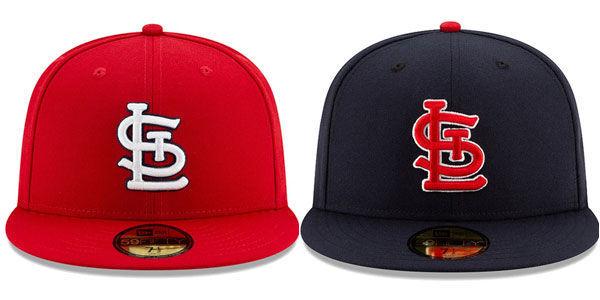 Kolten Wong bobblehead: Saturday April 25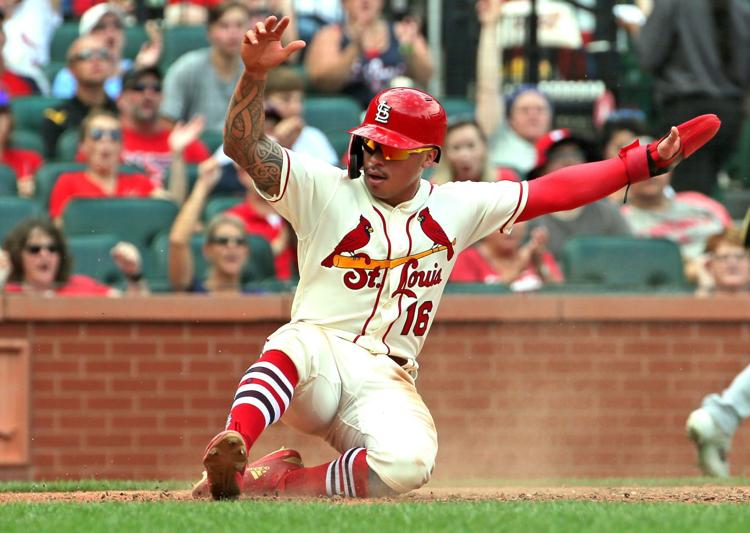 Rawlings kids glove: Sunday, April 26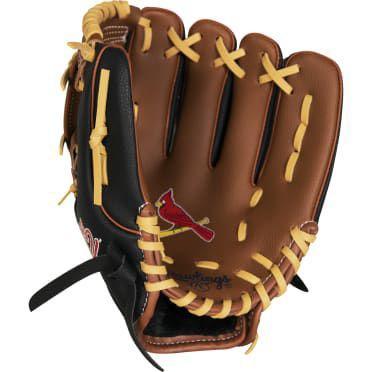 1985 Mystery Player National League Champions ring: Friday May 8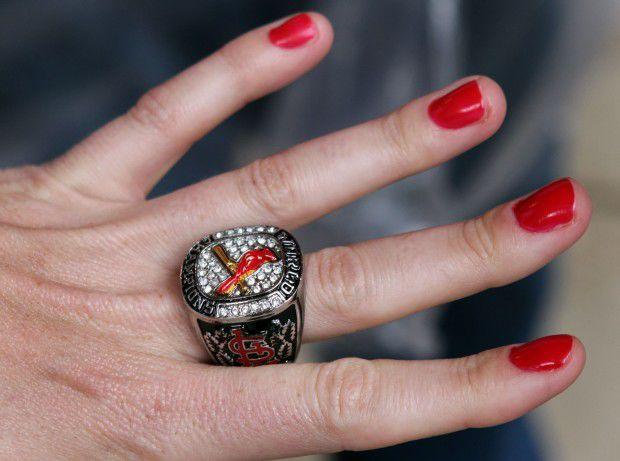 Adult player road alternate jersey: Saturday May 9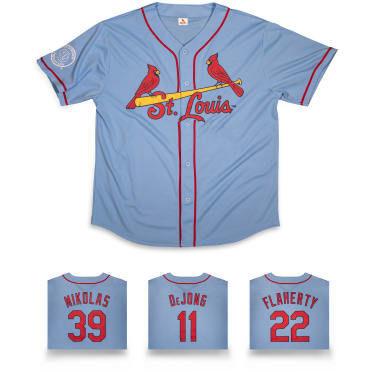 Cardinals crossbody purse: Sunday May 10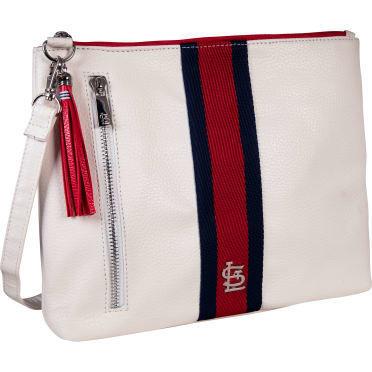 Adult red embroidered jersey: Saturday May 30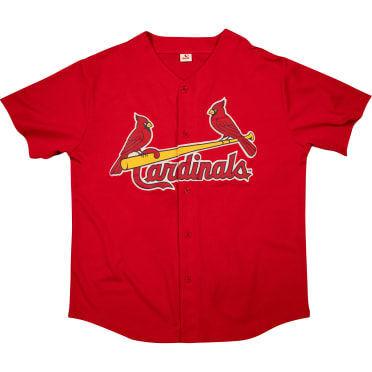 Willie McGee bobblehead gnome: Sunday May 31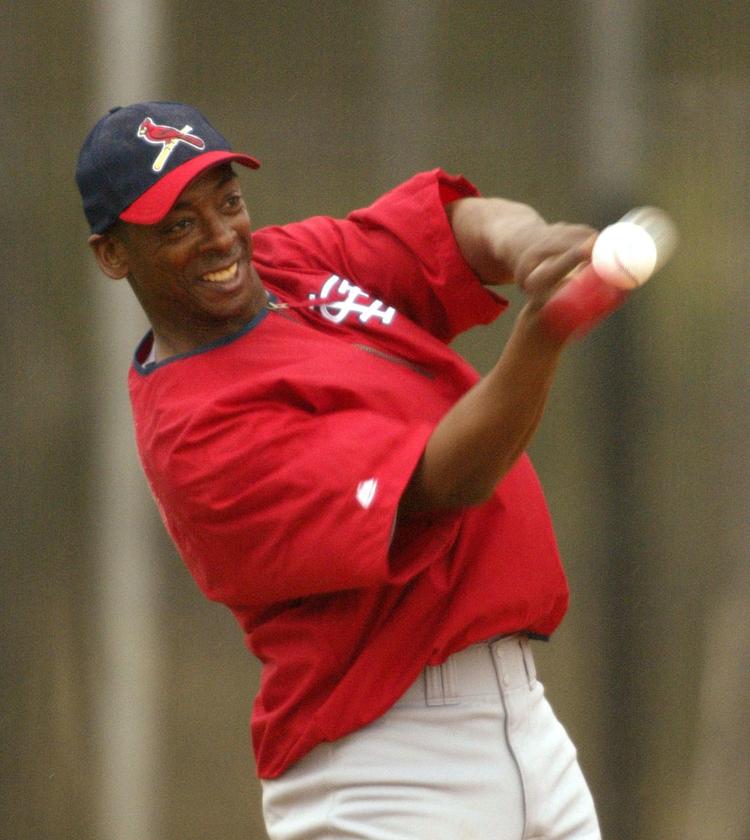 Whitey Herzog fishing bobblehead: Friday July 3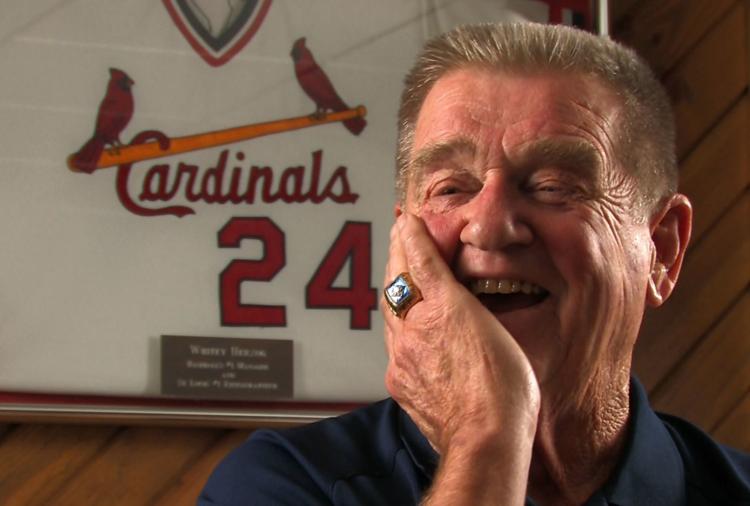 Jack Buck statue with voice chip: Sunday July 5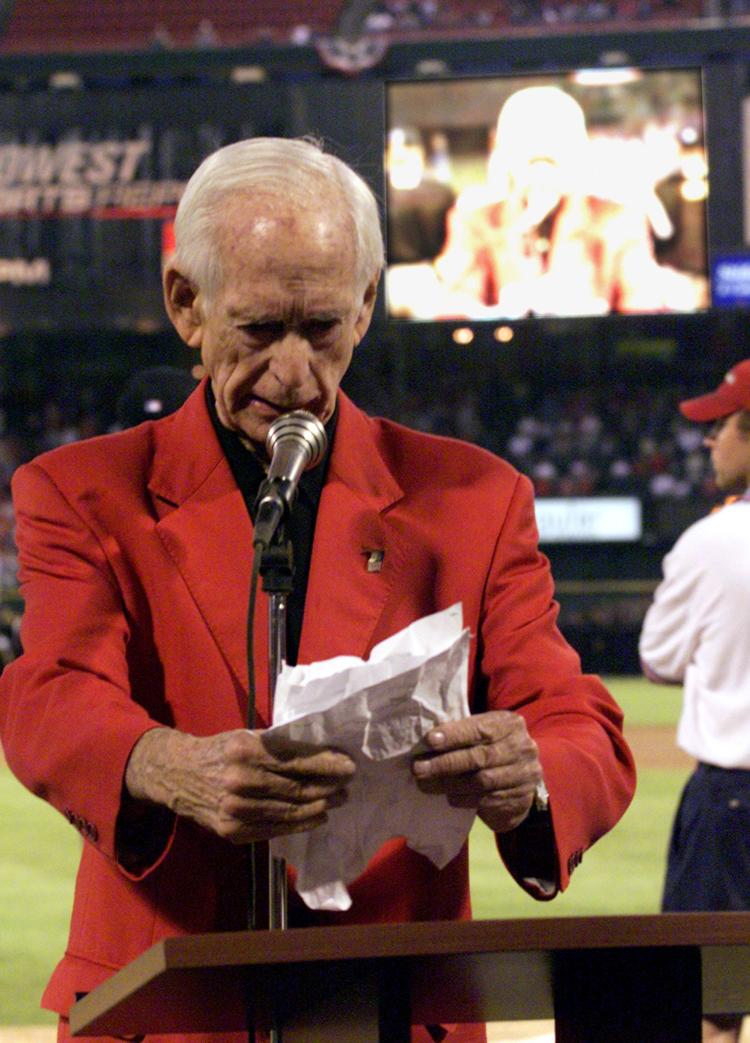 Adult Paul Goldschmidt jersey: Friday Aug. 7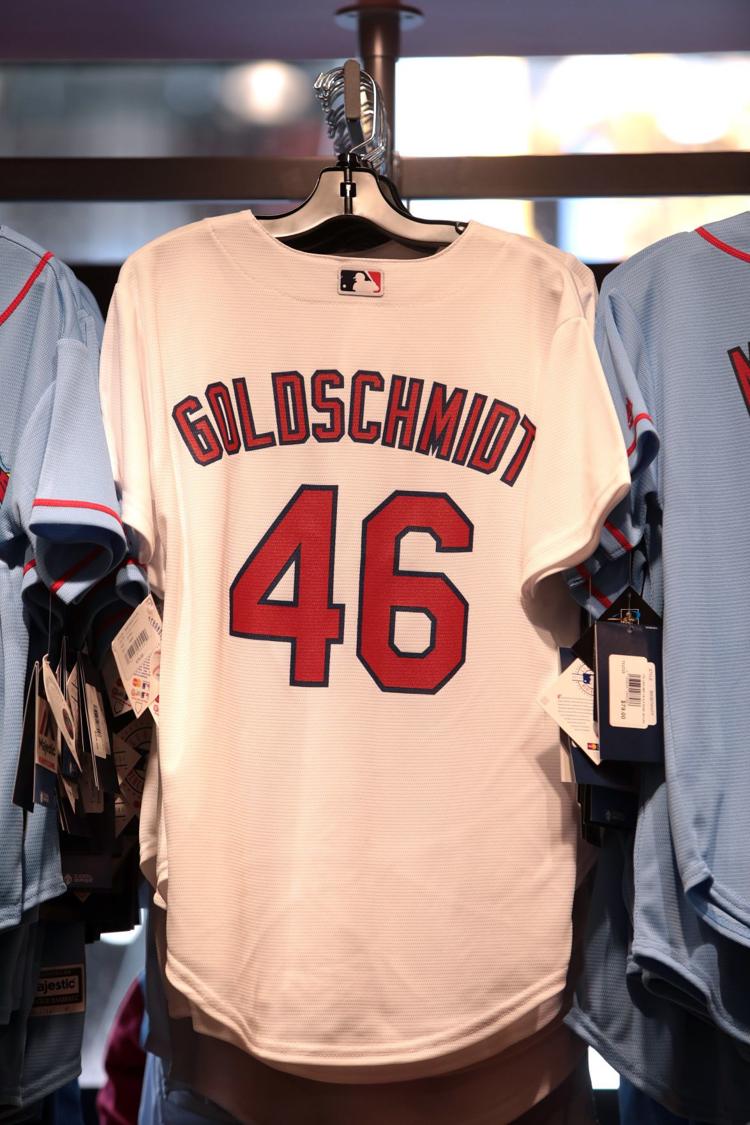 Build-A-Bear Workshop Hall of Fame Bear: Sunday, Aug. 30