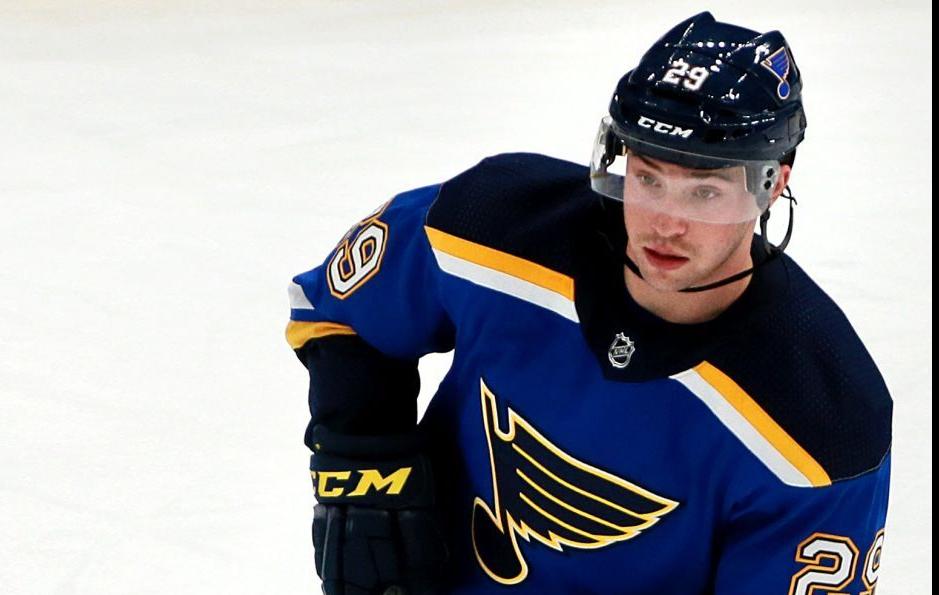 What do you call two Kraken?
I'm wondering, because the term — Krakens? — now applies to Blues turned Seattle teammates Jaden Schwartz and Vince Dunn, and the way the whole thing played out smells funny. Kind of like a Pacific Northwest fish market at closing time.
Maybe there is no hard evidence to be found — if the NHL even had any interest in looking — that the modern expansion process was manipulated unfairly before the Kraken landed a one-two punch against the Blues. But isn't there enough potential for foul play hiding in plain sight for the league to take a long, hard look at closing what sure seems to be a significant loophole? You know, before the next expansion team gets a chance to take advantage of it, something I'm sure Seattle would have never considered. Not even a little bit.
Let's assume Seattle was on the up-and-up when it used last week's exclusive negotiating window with free agents before the expansion draft to discuss but not quite finalize a deal with unrestricted free-agent Schwartz.
Let's assume Seattle and Schwartz were not 100 percent sure Schwartz was going to sign on with the Kraken after it used its expansion-draft pick to grab unprotected Dunn, an addition that would have been blocked by the expansion rules if Schwartz and Seattle had officially agreed to a deal during their pre-expansion-draft discussions.
Let's assume the five-year, $27.5 million deal for Schwartz the Kraken announced Wednesday was not delayed so Seattle could nab not one but two desirable Blues.
That's a lot of assumptions.
The NHL should assume the next expansion team, whenever it arrives, will be sure to luck into the same fortunate timing if the rules don't change.
I'm not claiming the Blues would have signed Schwartz if Seattle had not. Blues general manager Doug Armstrong had a long time to find an extension that suited both parties. He didn't. The contract Schwartz got from Seattle seems a bit rich for his injury history and his age.
Schwartz will and should be thought of highly around here forever, in part because of his hard-nosed play and playoff heroics that helped the Blues win their first-ever Cup, and also because of his work with Be The Match, the bone-marrow donation effort he helped promote to honor his late sister. Schwartz has family ties to Seattle, and the Kraken made a compelling offer. Here's wishing him well there.
And I'm not suggesting Dunn had a long-term future wearing The Note. He had been trade bait for a long time. But he was still a valuable, contributing player the Blues lost in a situation that looks a little sketchy. Seattle used its exclusive negotiating window to strike deals with Edmonton defenseman Adam Larsson and Dallas defenseman Jamie Oleksaik, and because of that were stopped from taking additional players from those teams in the expansion draft. But because Seattle only, according to the Seattle Times, "all but finalized a deal," with Schwartz during that same window, they got both Dunn and Schwartz.
Whether Seattle had sinister motives or not, the current expansion setup could allow an expansion team and a free agent who wants to join said expansion team a chance to manipulate the timing of transactions to improve the expansion team at the expense of another team. The optics are bad. The league should fix this moving forward. The team in the Blues' shoes next time around should get a chance to bring its Dunn back after its Schwartz signs with the expansion team.
It's good to be the NHL's new team. Maybe too good. Those whopping expansion fees — $500 million for Vegas and $650 million for Seattle — have bought some desirable breaks. Here's another example: Vegas was untouched in the Seattle expansion draft. Didn't have to participate. Exempt.
Never mind that the Golden Knights' well-executed expansion approach entering the 2017-18 season landed them in the Stanley Cup championship that first season. They've been in every postseason. If you count regular and postseason wins since their debut, the Golden Knights' 240 rank second, trailing only back-to-back Cup winning Tampa Bay. Every other team just took an expansion-draft dent. But not Vegas.
I get it, to a degree. The league made changes to sweeten the expansion process after years and years of new teams stinking for far too long. But at some point, a calibration should be considered. Especially if Seattle storms out of the gates like Vegas.
Seattle is taking a different expansion approach than Vegas, and history is repeating itself as critics poke holes in the Kraken plan, just like they did when Vegas launched. A wait-and-see approach would be more wise. The Kraken's expansion-draft selections — like picking Dunn over the festering Vladimir Tarasenko — suggest their decision-makers are thinking substance (and defense) over sizzle (and scoring). Their free-agent acquisitions — in addition to Schwartz they beat the market to add Vezina Trophy finalist goalie Philipp Grubauer — have been splashier than expected. So far they have assembled an impressive goalie tandem in Grubauer and Chris Driedger; signed solid free-agent forwards in Schwartz and Alexander Wennberg; and poached Calgary captain Mark Giordano. They have the makings of a team that could be zero fun to play against. Schwartz and Dunn will help sharpen that edge.
Don't expect Blues general manager Doug Armstrong to whine. He's too busy trying to refresh a roster, trying to prove new faces like Pavel Buchnevich and Brandon Saad can arrive and excel. Is anyone else wondering what Army could pull off if he got to play by an expansion team's rules?
When the next round of expansion inevitably rolls around, let's see if the league has closed the loophole that let Seattle net both Dunn and Schwartz.
That would be the closest thing to an acknowledgement the Blues were burned.