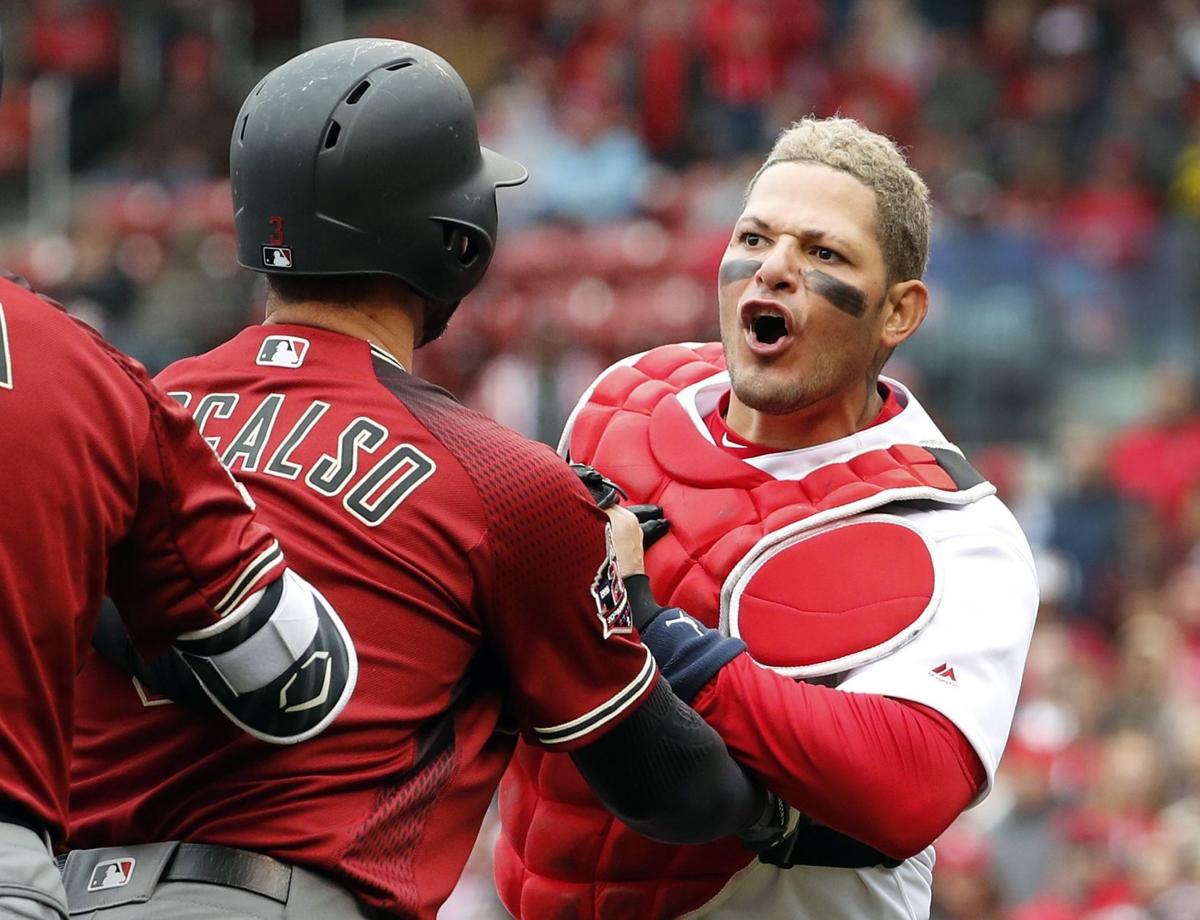 The All-Star break offers baseball players a chance to rest aching bodies, relax stressed minds and ... start Instagram feuds.
You're off the hook, Kris Bryant.
Cardinals catcher Yadier Molina has found a new target for his social media blowtorch, and while the Cardinals probably don't enjoy seeing the face of the organization drop expletives and middle-finger emojis on The Gram, Molina has a point. He's making it in the most Yadier Molina way possible. That's with zero (cares) given.
In the most fired-up Molina social media rant since Molina roasted Bryant for calling St. Louis 'boring,' which was the most talked-about Molina social-media post since Molina called out former manager Mike Matheny, Molina rushed to the defense of fellow catcher and Los Angeles Angel Jonathan Lucroy after Lucroy was speared at the plate by Jake Marisnick of the Houston Astros in a game played Sunday.
In case you missed it, here's the hard-to-watch hit.
And in case you missed it, here's what Molina posted to his 762,000 Instagram followers. Well, the PG version.
"(Expletive)!!!" Molina posted to his official account. "MLB need to take action on this (expletive) play! (Expletive)! Praying for Lucroy! slide slide slide (expletive) !!! (Expletive) u if u think this is Ok .. (expletive) u!!!!"
And it doesn't end there.
The comments section of Molina's post is, of course, filled with people responding. In those comments are a bunch of Astros. Molina is defending catchers. The Astros are defending Marisnick.
"This is number 1 bs," writes Houston pitcher Lance McCullers to Molina. "This play was an accidental collision. It was unfortunate it happened and we all hope Lucroy is okay! Nobody wants anyone hurt and missing time, we are a brotherhood. You have been around long enough to know."
"Tell that to Lucroy family or to Chirino (Astros catcher Robinson Chirinos). I wanna know his opinion. Ask him!"
Alex Bregman, Justin Verlander, Carlos Correa and other Astros make the case for their teammate. Molina fires back to each one. Cleveland catcher Roberto Perez checks in, and agrees with Molina. It's a who's who of baseball in the comments section, with far more competitiveness than you are going to find at the All-Star game. It sort of feels like watching a bench-clearing shoving match, one where every player has a thought bubble above his head.
If this was any other Cardinals player, you would have to think the organization would have asked for a language edit by now. But it's not any other player. It's nine-time All-Star and nine-time Gold-Glove winner Molina. He plays when he wants. He says what he wants. The Cardinals have taken that stance for years. Those who are offended by Molina's bad words will be upset. (For the record, he did apologize for his language in another Instagram post late Monday night.) Most will focus on the curse words and miss the message.
Molina is always going to protect his teammates, and catchers count as his teammates. It's a brotherhood. It's the reason former catcher and now Angels manager Brad Ausmus and Molina give one another a subtle salute before games between the Angels and Cardinals. Just like he rushed to the defense of John Brebbia (and St. Louis) when Kris Bryant made harmful swipes, Molina feels compelled to be the outspoken voice of catchers who are tired of seeing these kind of collisions, tired of feeling the aftermath immediately and years down the line, and tired of rule changes that turn plays like this into an automatic out but stop short of punishing the baserunner beyond the individual play.
College football players who are flagged for targeting miss the second half of that game or the first half of the next one. Baseball players who target catchers are called out and take their next at-bat, even if the catcher, like Lucroy, is being sent to the hospital to get checked out for a reported concussion and potential broken nose.
"It certainly didn't look like a clean play," Angels manager Ausmus told USA Today. "I don't know what actually happened. It looked like Marisnick took a step to the left and bowled into him with his arm up. The call was right. Major League Baseball should probably take a look at it and consider some type of suspension, quite frankly."
Ausmus, like Molina, is going to defend catchers. It's their code. And it's worth pointing out that Molina's quote — delivered with no shortage of fireworks — got more play than the quote of Lucroy's own manager.
Molina, 36 now and a veteran of 16 MLB seasons and counting, knows his voice carries. He's proud to carry the conversation for protecting catchers. He's not going to change his delivery now.
---
Cardinals catcher Yadier Molina in Puerto Rico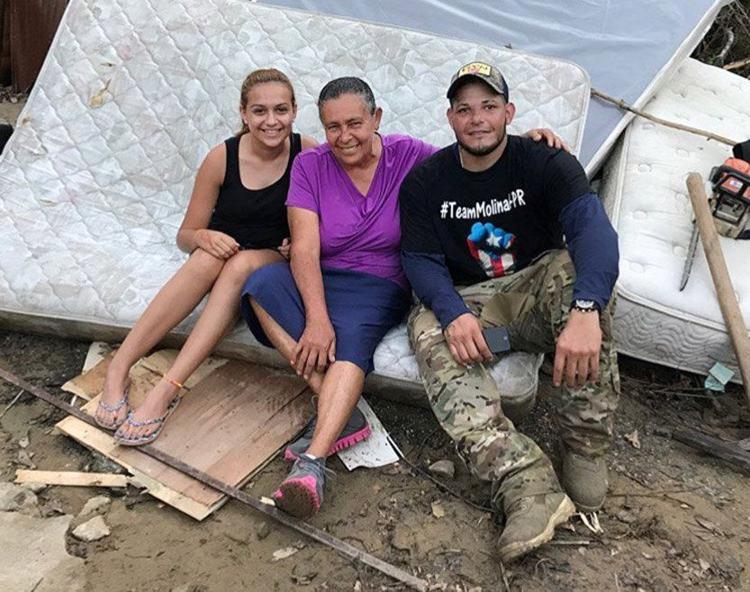 Yadier Molina takes selfie with friends in Puerto Rico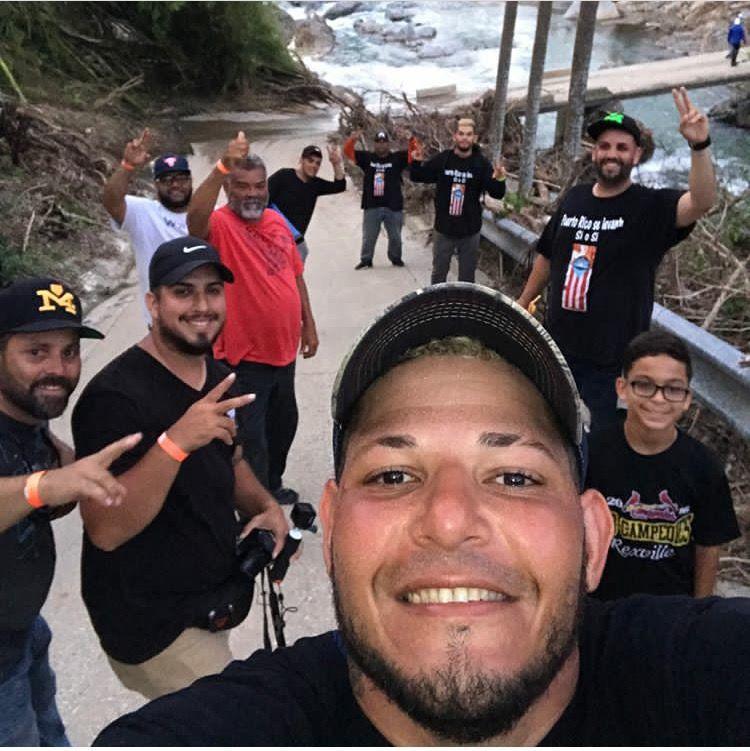 Cardinals catcher Yadier Molina in Puerto Rico (2)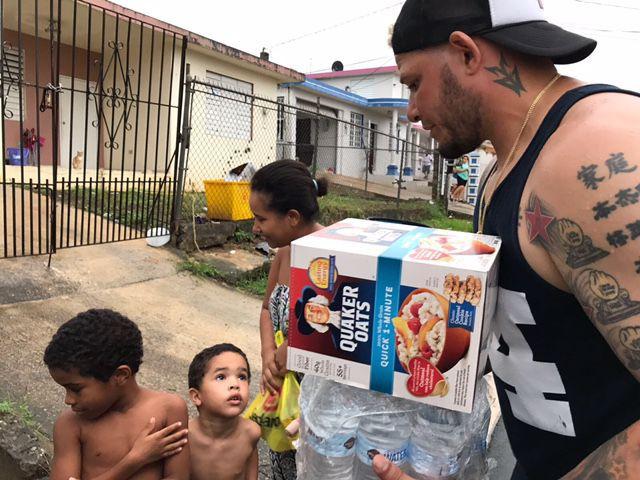 Molina greets neighbor in hometown Vega Alta, Puerto Rico
Cardinals catcher Yadier Molina in Puerto Rico (4)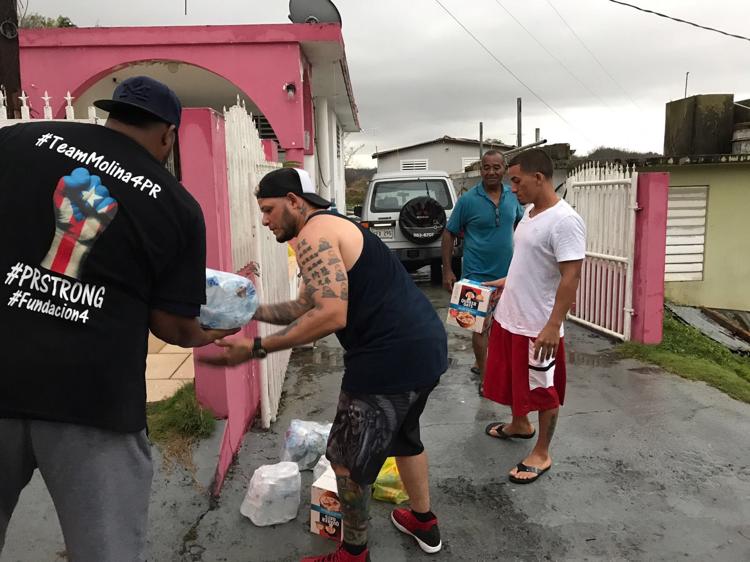 Cardinals catcher Yadier Molina in Puerto Rico (5)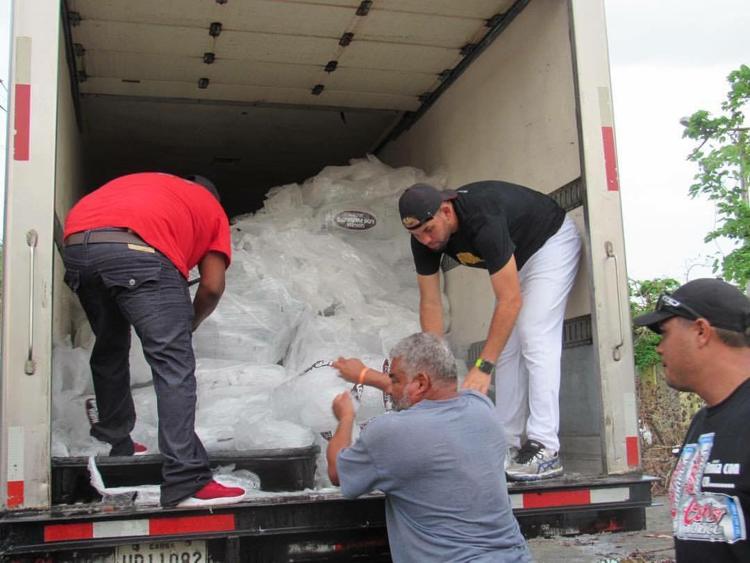 Cardinals catcher Yadier Molina in Puerto Rico (6)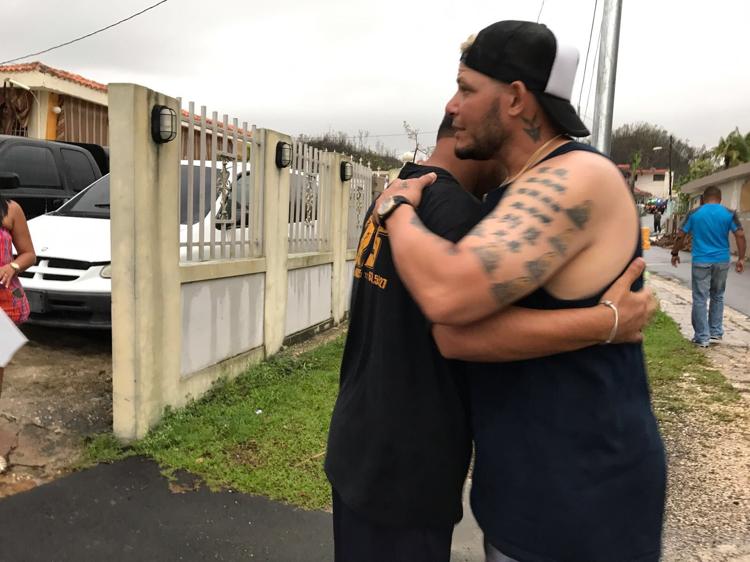 Cardinals catcher Yadier Molina in Puerto Rico (7)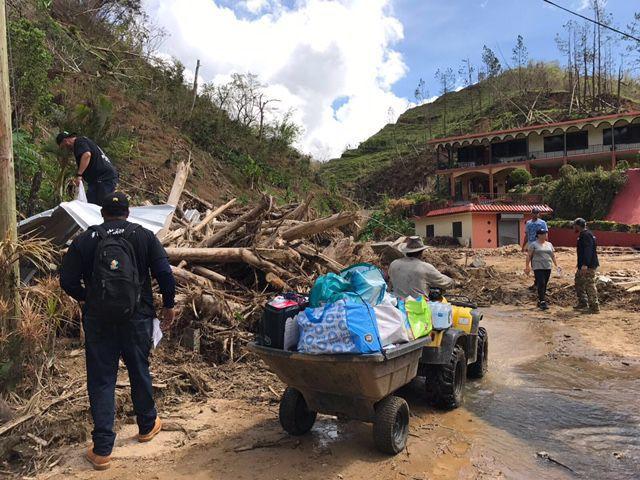 Cardinals catcher Yadier Molina in Puerto Rico (9)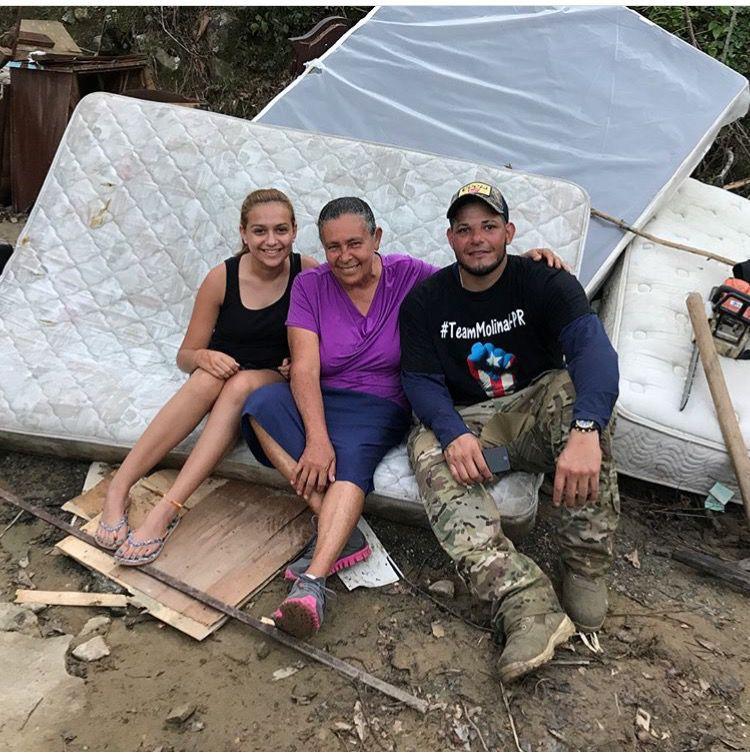 Cardinals catcher Yadier Molina in Puerto Rico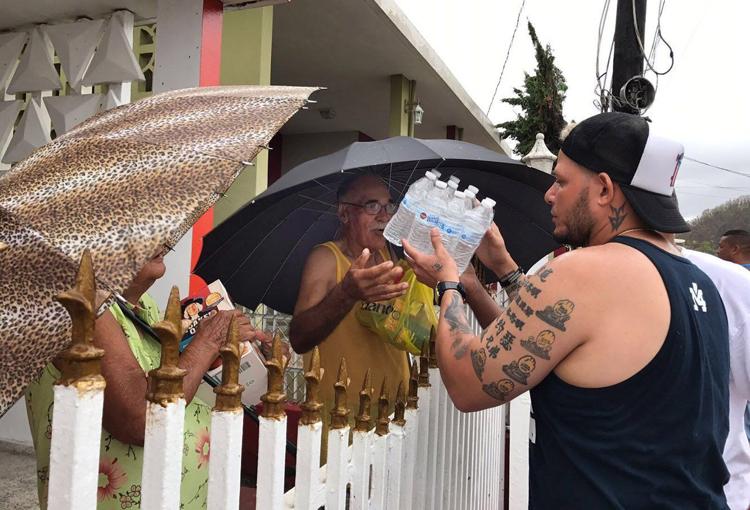 Cardinals catcher Yadier Molina in Puerto Rico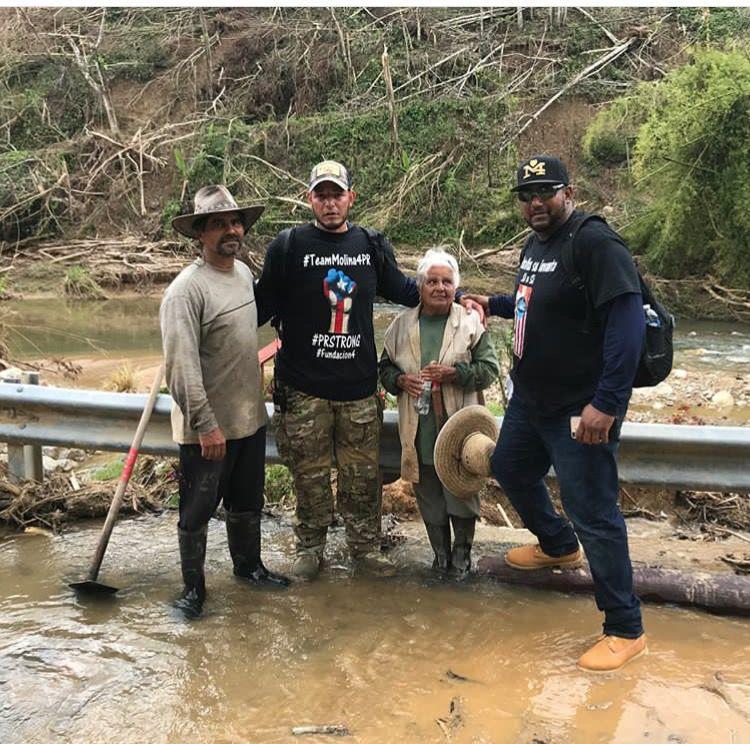 Molina poses with kids from Puerto Rican baseball academy on Feb. 13, 2014
Wanda and Yadier Molina at "A Night in Old San Juan"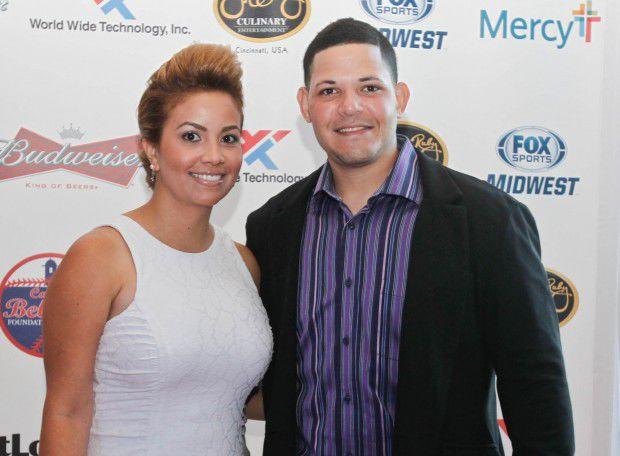 Yadier Molina accepts gold and platinum gloves in 2012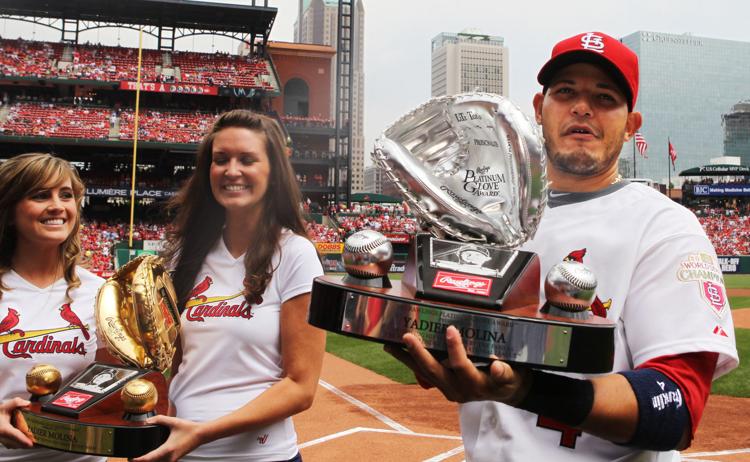 Yadier Molina gets doused by teammates in clubhouse celebration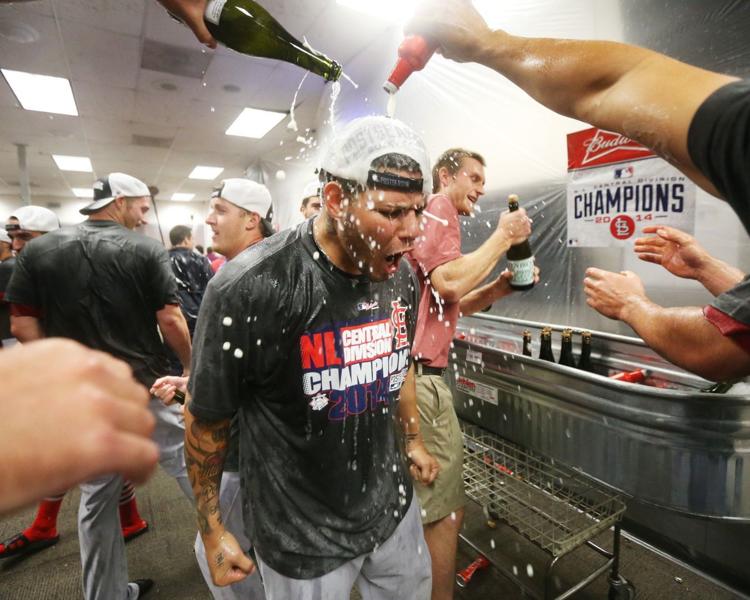 Molina bounds out of the dugout in 2013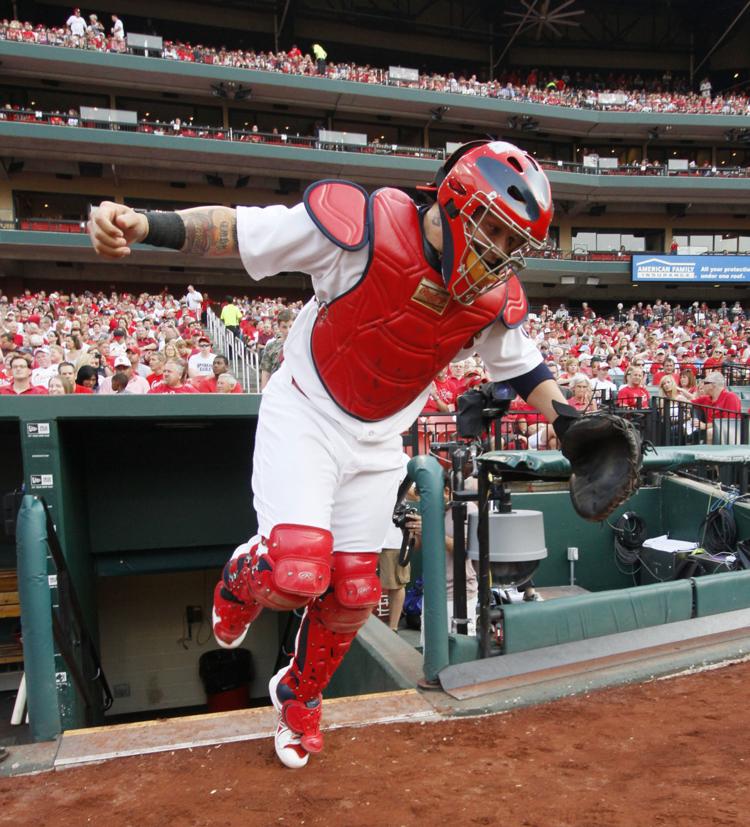 Molina jumps for joy after winning the World Series in 2006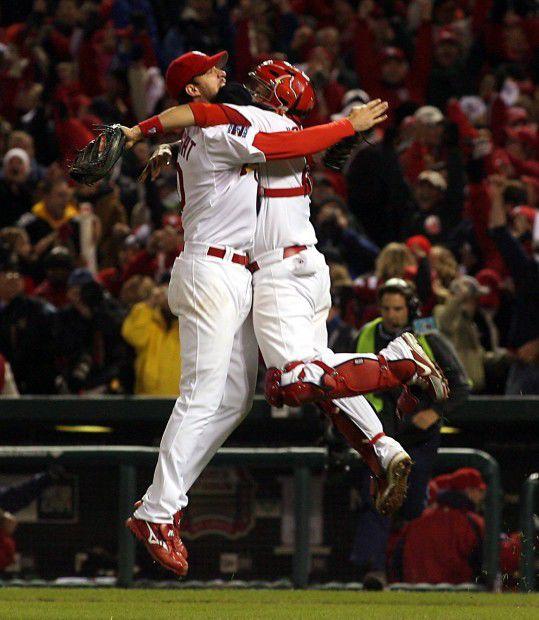 Yadier Molina jokes with teammate during spring training on Feb. 16, 2011
Yadier Molina greets fans at 2013 Winter Warm-Up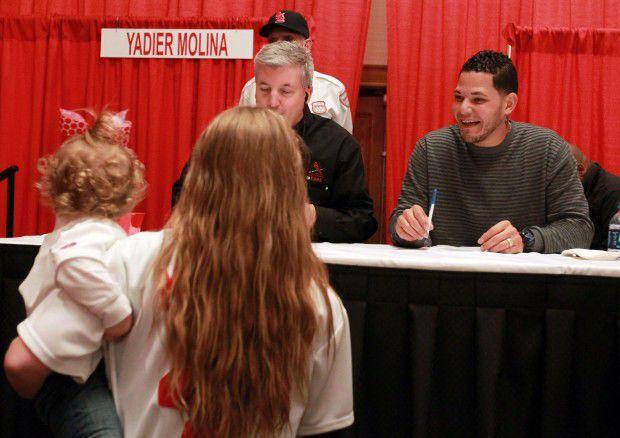 Molina celebrates a hit in Cardinals home opener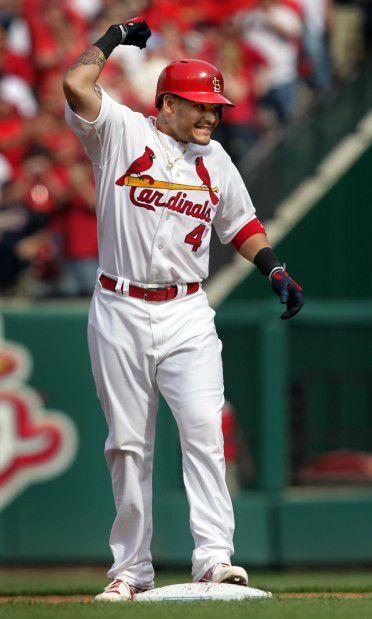 Yadi fist bumps brother Bengie Molina in game vs. Royals on May 30, 2013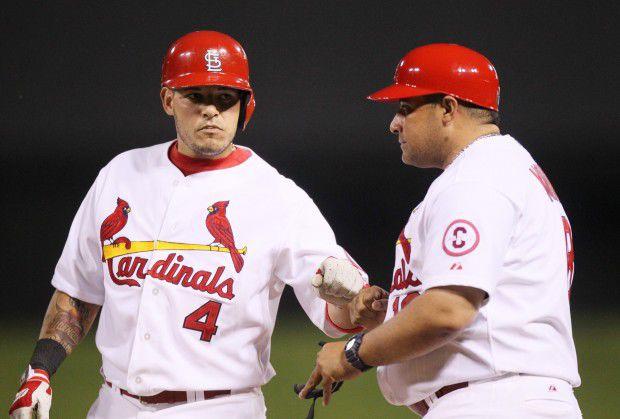 Yadier in the batting cage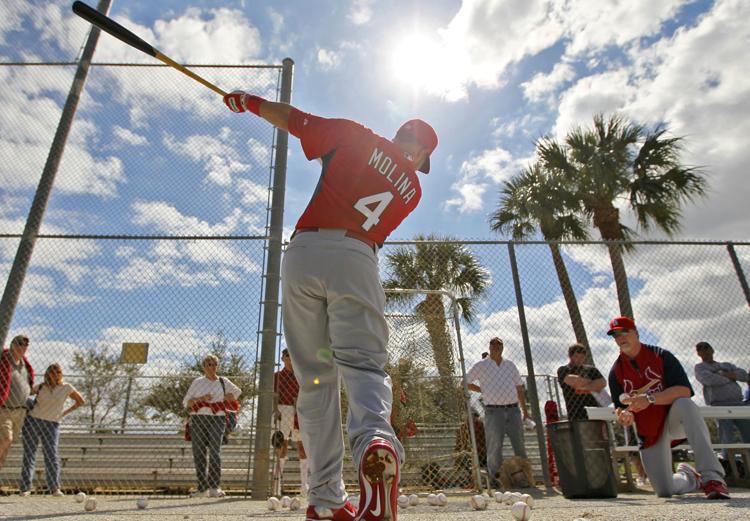 Molina in dugout during spring training contest with Mets on March 1, 2017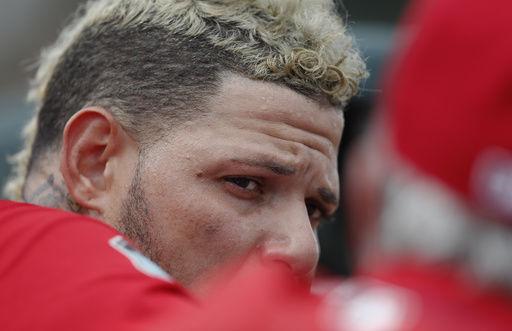 Yadi jumps into Adam Wainwright's arms in 2006 Game 7 win against Mets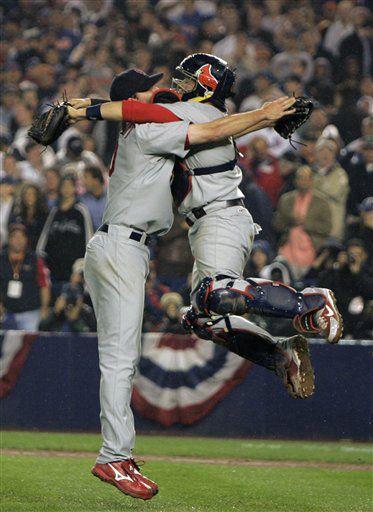 Molina delivers supplies to people in Puerto Rico in aid of damage left by Hurricane Maria
Looking for another out against Pirates, Molina gets ready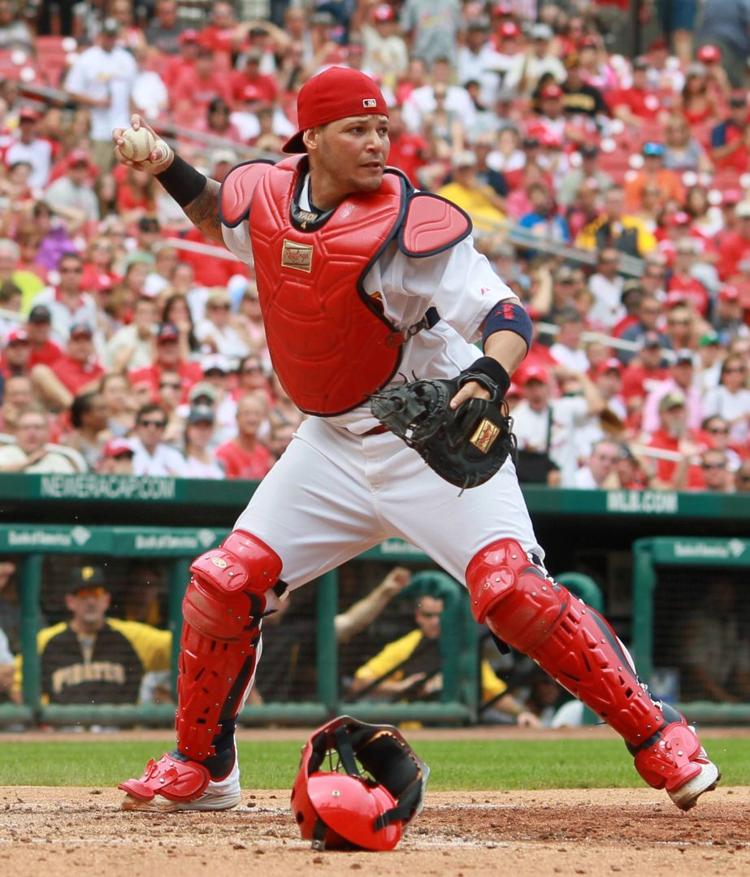 Yadi takes on field photos before 2017 All Star Game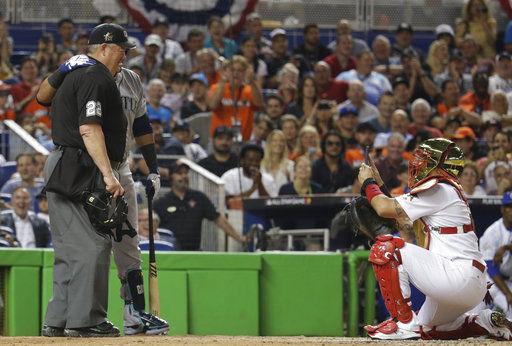 After a strikeout to end a scoring threat, Molina celebrates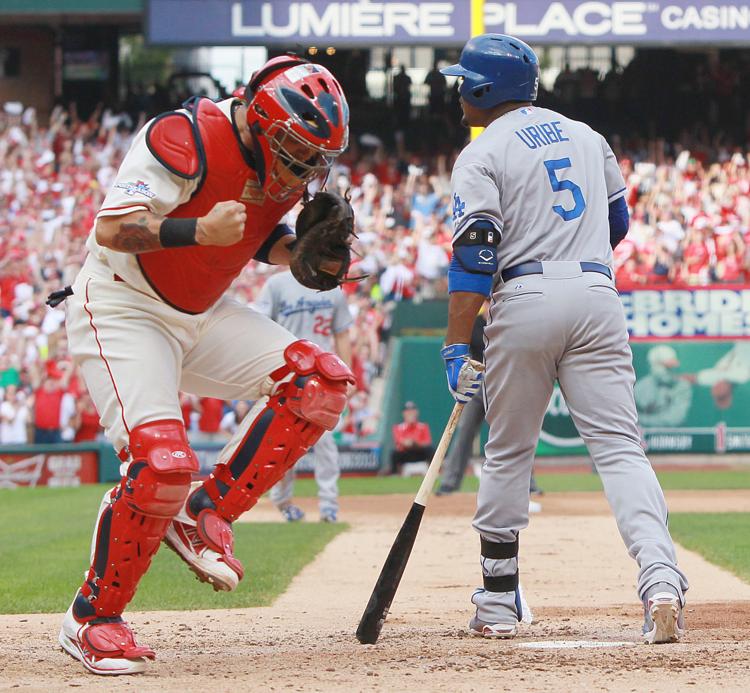 Ball gets stuck on Molina's chest protector in game against Cubs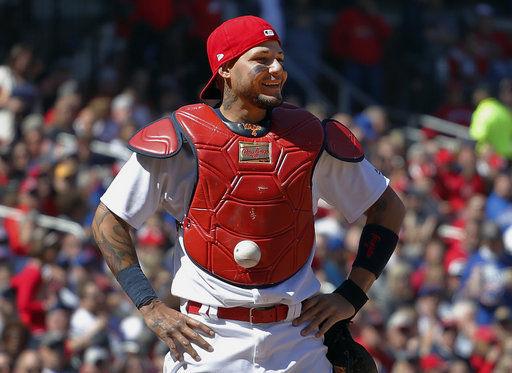 Molina guns down another runner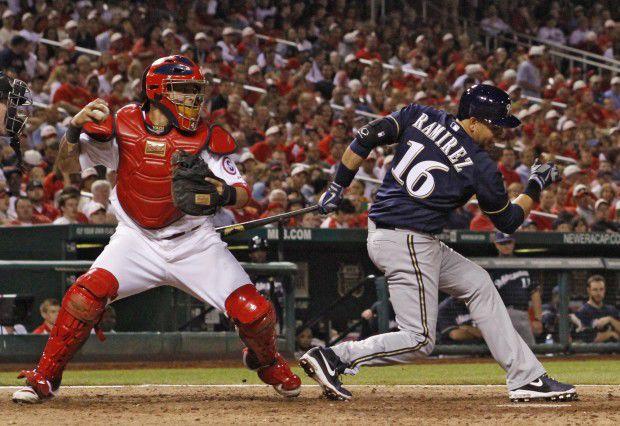 Yadier Molina heads back to the dugout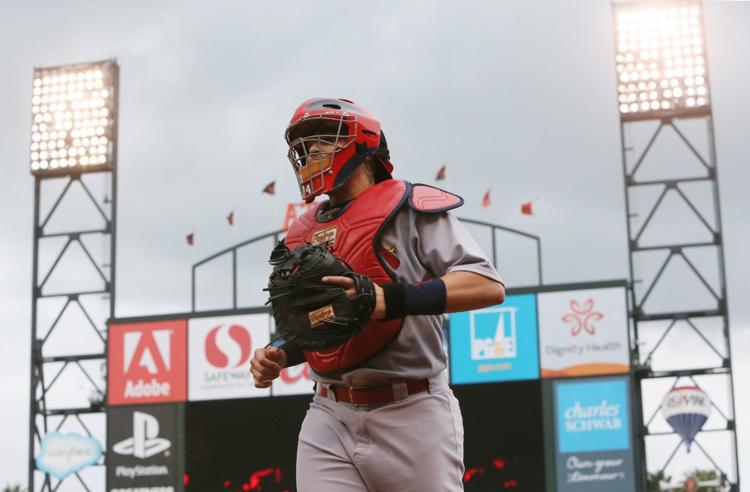 Molina singles during 2006 World Series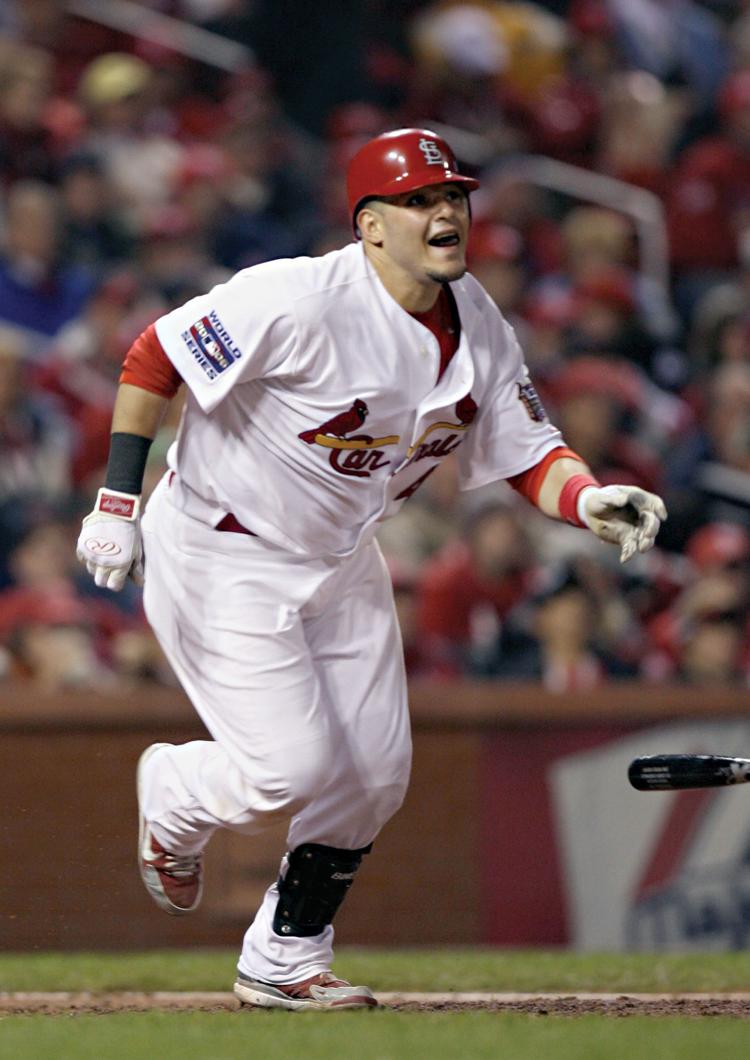 Portrait of Yadier Molina in 2013 spring training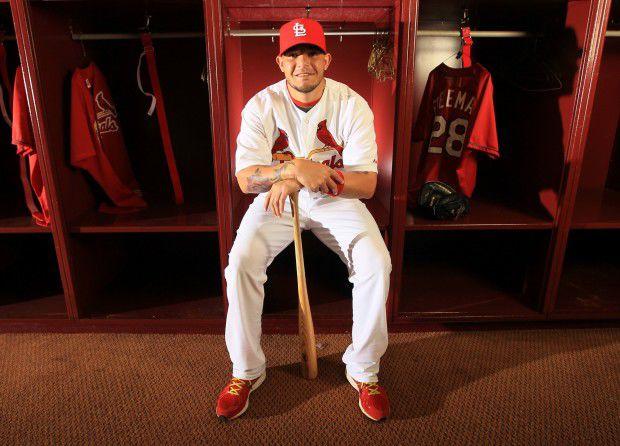 Molina reacts after driving in a run against the Cubs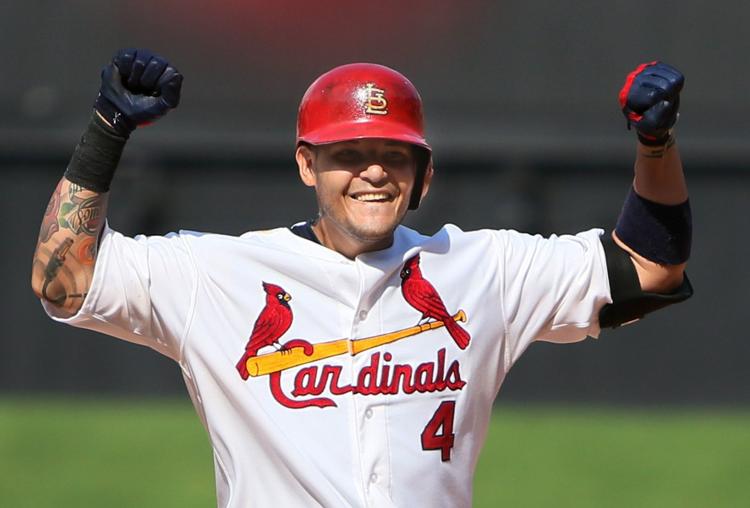 Molina gets congratulated by Adam Wainwright after scoring on wild pitch in 2012 NLDS game vs. Nationals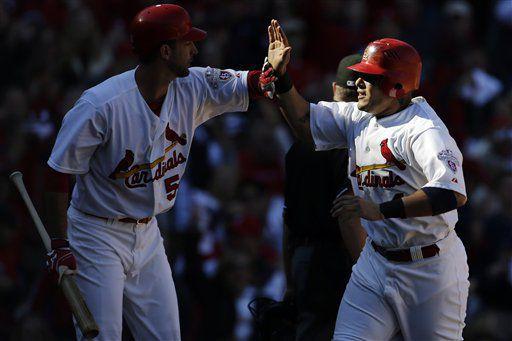 Yadier Molina waits in 2008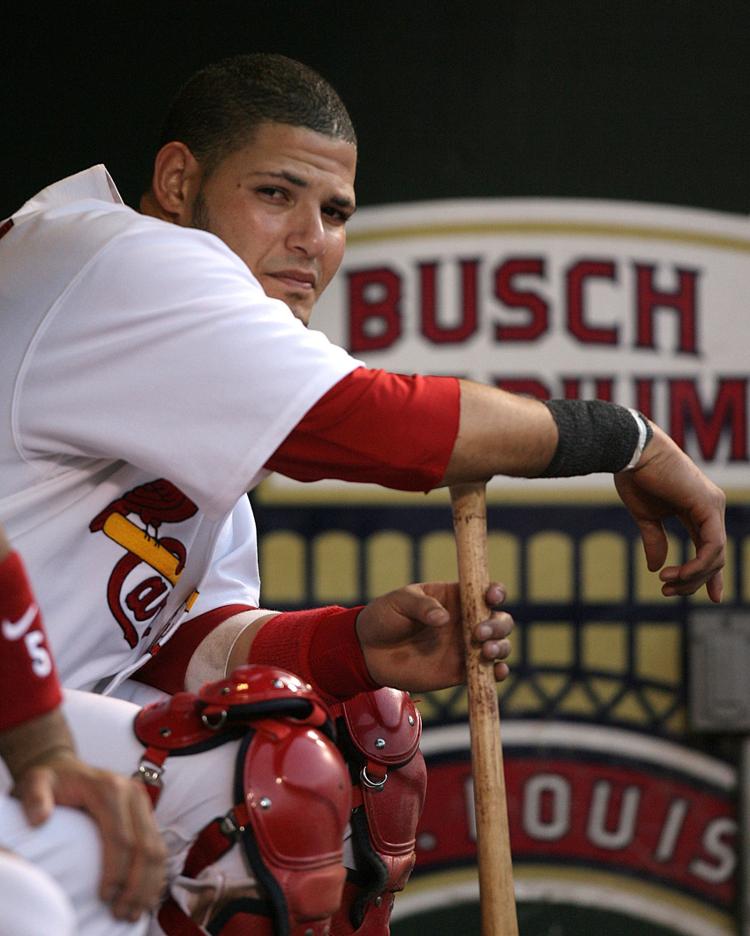 A grin from Yadier Molina
Yadier Molina takes a throw in spring training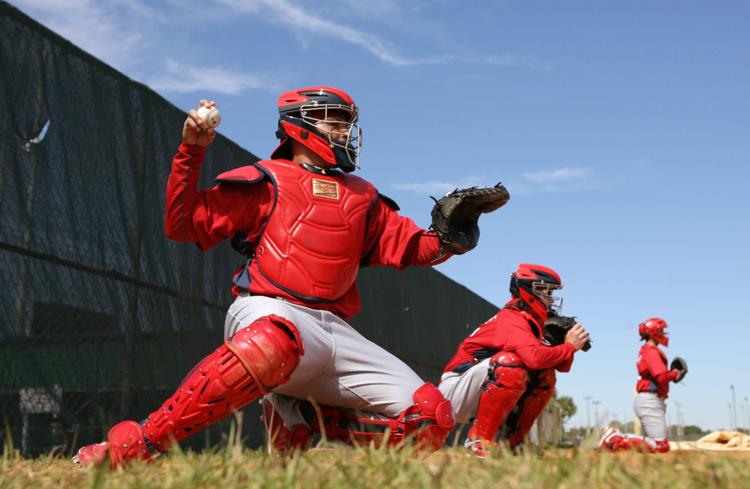 Molina in the dugout in 2013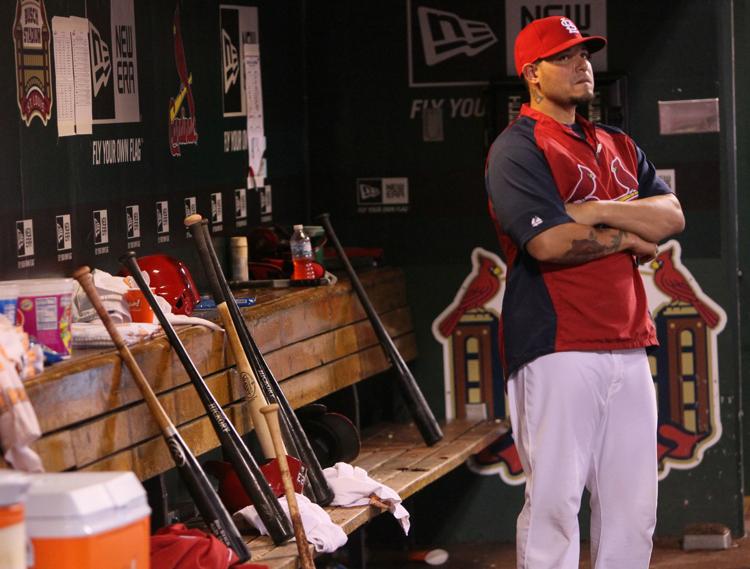 Yadier Molina celebrates grand slam against the Royals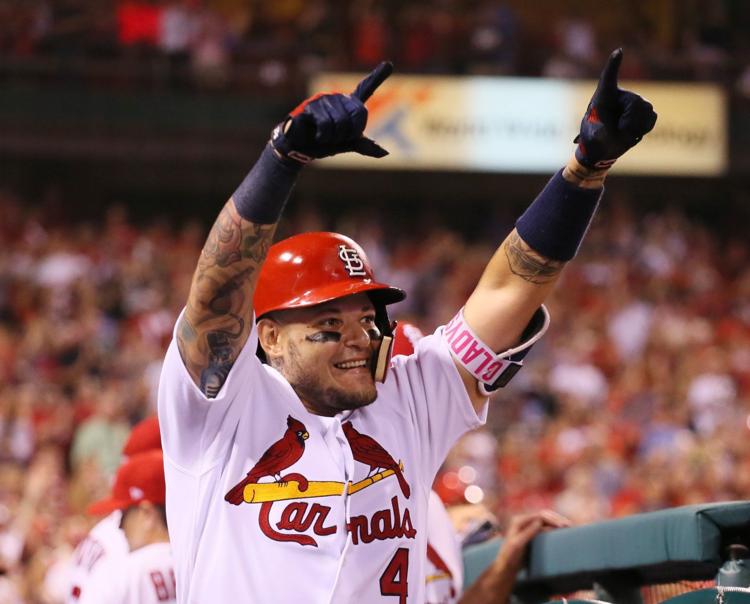 A hug between Yadier Molina and Albert Pujols after 2011 World Series Game 6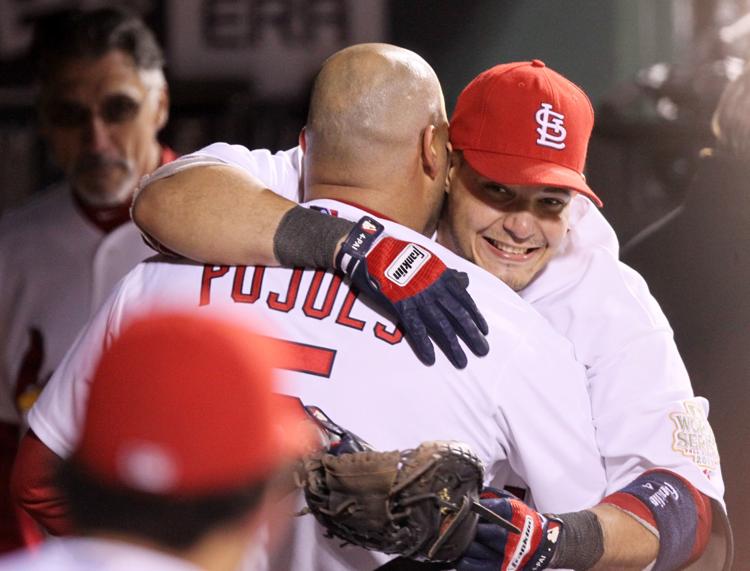 Yadier Molina adjusts his hat during 2013 practice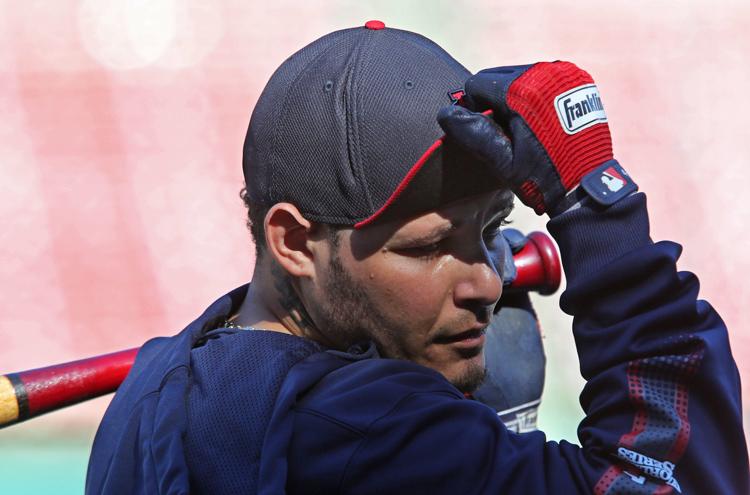 Molina throws out Joey Votto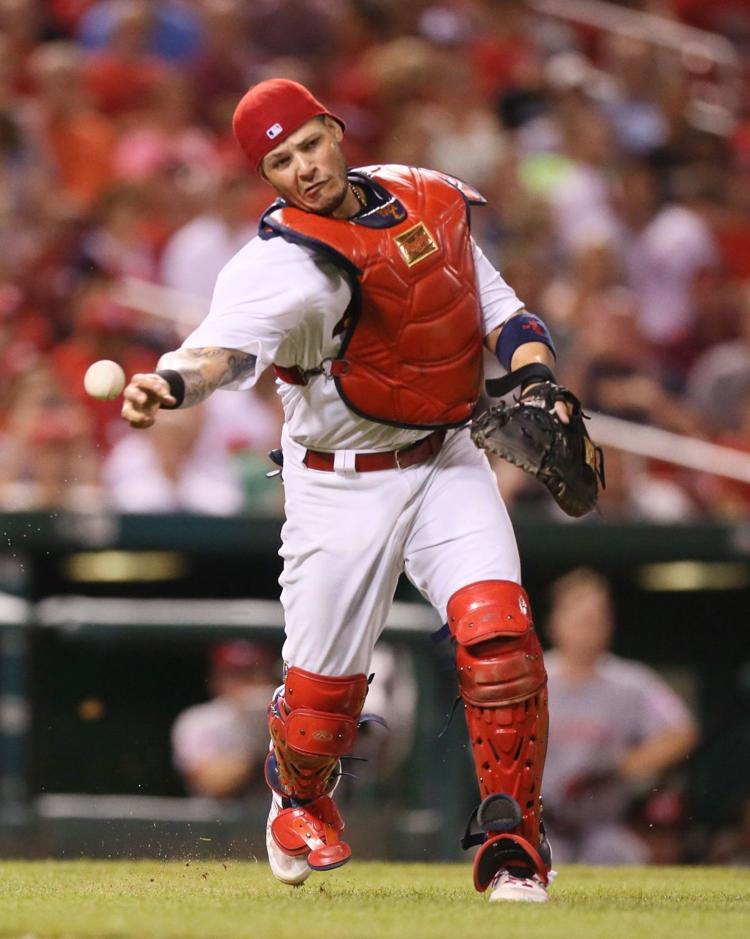 Cardinals win the pennant