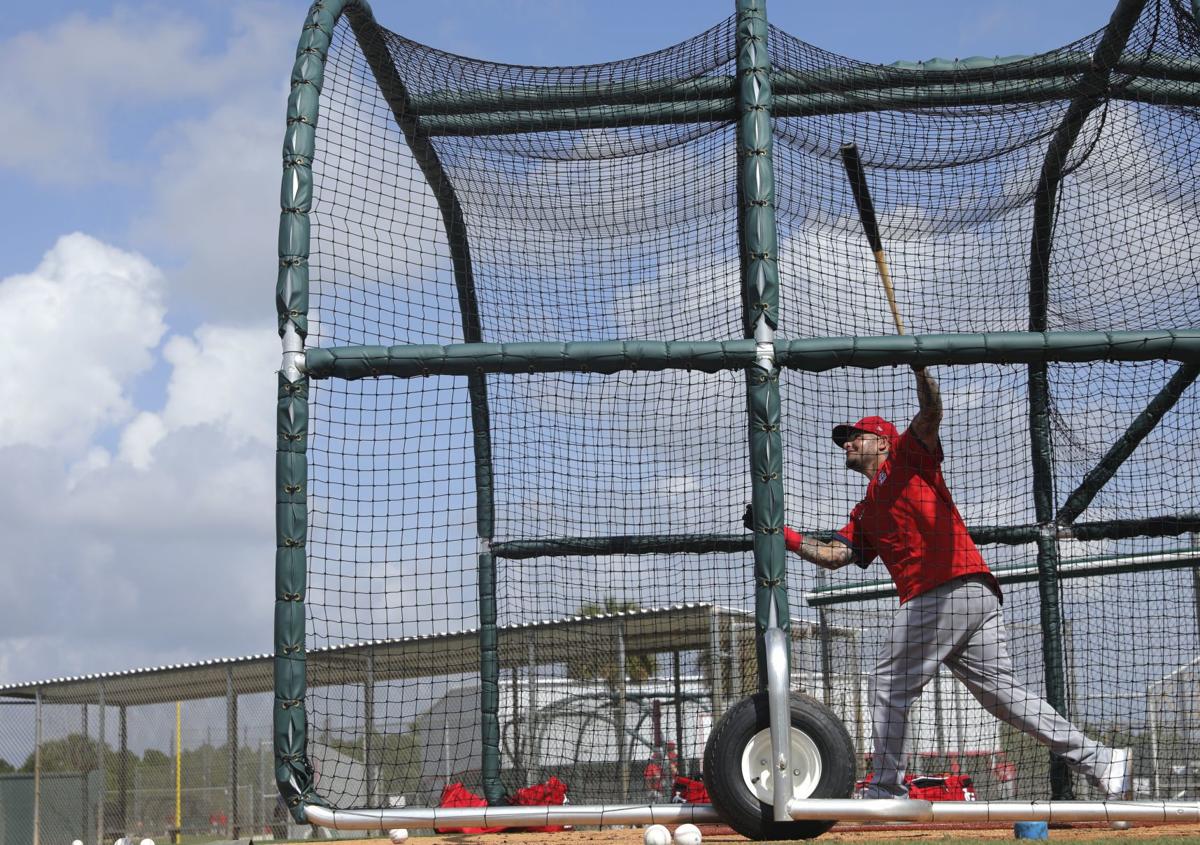 I've said for a while now that the "debate" about Yadier Molina's Hall of Fame candidacy is probably going to look kind of silly when his time on the ballot arrives.
Add Thursday night to the evidence file.
Let's start with the reaction from proud brother Bengie Molina on the Spanish radio broadcast from a silent Busch Stadium that deserved to be pulsing with cheering fans.
"What a thrill!" Bengie Molina said in Spanish on the call. "What a thrill. This is like getting the 3,000th hit for (another) position player. Incredible! Super proud! Super Proud. Wow! What a moment!"
Bengie, a two-time Gold Glove winning catcher himself, had made an important point that should not be overlooked. Two thousand hits for a catcher is a smaller club than 3,000 hits for a non-catcher. Yadier Molina's 2,000th hit Thursday made him one of just 12 catchers to get there. Of the catchers ahead of him on that list, seven are in the Hall of Fame. That's a pretty good place to be for a catcher known first and foremost for being the best defensive catcher of his generation.
There's not much to debate about Yadier Molina's defense, but over the years there have been plenty of conversations about his offense.
Would he ever be able to be more than a defense-first catcher? The answer turned out to be yes. 
Would the fact that Molina's offense initially trailed his defense keep him from reaching key counting numbers that could help his Cooperstown case? The answer turned out to be no.
Molina, 38, has more playing days ahead of him, whether they are with the Cardinals or another team, though it's hard to imagine Molina finishing his career anywhere but St. Louis. But let's just say, for the sake of this argument, that he retired at the end of this season. Let's pretend his career, as of right now, is the one Hall of Fame voters would be analyzing when his time on the ballot arrives.
Molina is a two-time World Series champion with nine All-Star nods, nine Gold Gloves, four Platinum Gloves and one Silver Slugger award from 2013, which was not even his best season with the bat.
On the all-time catching list, he ranks second in catcher putouts (13,715), fourth in catcher pickoffs (51), sixth in innings caught (16,640), eighth in doubles (381), 12th in hits (2,000) and 15th in RBIs (932).
On the list of catching peers who have overlapped with Molina for at least 500 games since he started his Cardinals major league career in 2004, he ranks — deep breath here — first in the following categories: innings caught (16,640), catcher putouts (13,715), assists (987), double plays turned (121), stolen base percentage (63.4) and catcher-caught base stealers (229). No catcher during Molina's era with at least half as many starts as Molina can beat his catcher's ERA of 3.67.
If the day comes, and there are any doubts about Molina's pitch-framing or pitch-calling or pitcher-mentoring or defense-coordinating, a few phone calls to anyone who played, coached or managed with or against Molina would tell Hall of Fame voters a lot more than any numbers that can be presented here.
Meanwhile the undisputedly great defensive catcher, compared to that same group of peers he has overlapped with since his rookie season, now ranks as follows in the following offensive categories after Thursday's milestone: 2,000 hits (second), 381 doubles (second), 932 RBIs (second), 910 runs created (second), 548 extra-base hits (third), 103 game-winning RBIs (third), 160 home runs (fourth) and .281 average (fourth).
Joe Mauer, who starred for the Twins between 2004 and 2018, is of course the name most often found ahead of Molina in the Molina-era catcher rankings mentioned above. Some believe Mauer and three-time World Series champion Buster Posey of the Giants are locks for Cooperstown while Molina is no sure thing. Mauer and Posey both posted more robust numbers at the plate. But what about behind it?
Mauer, who retired after the 2018 season, and Posey, who opted out this season due the COVID-19 pandemic, spent or still spend significant portions of their careers playing first base. Mauer made 584 starts at first base during his career; that's nearly 40 percent of his career starts.  Posey has made roughly 17 percent of his career starts at first base.
His starts have come at the physically taxing and demanding position of catcher 99.7 percent of the time.
This topic seems to get overlooked an awful lot in this Hall of Fame conversation. Perhaps that's what we can spend more time talking about now, since Molina's entrance to the 2,000 hit club closed the book on lingering questions about his bat.