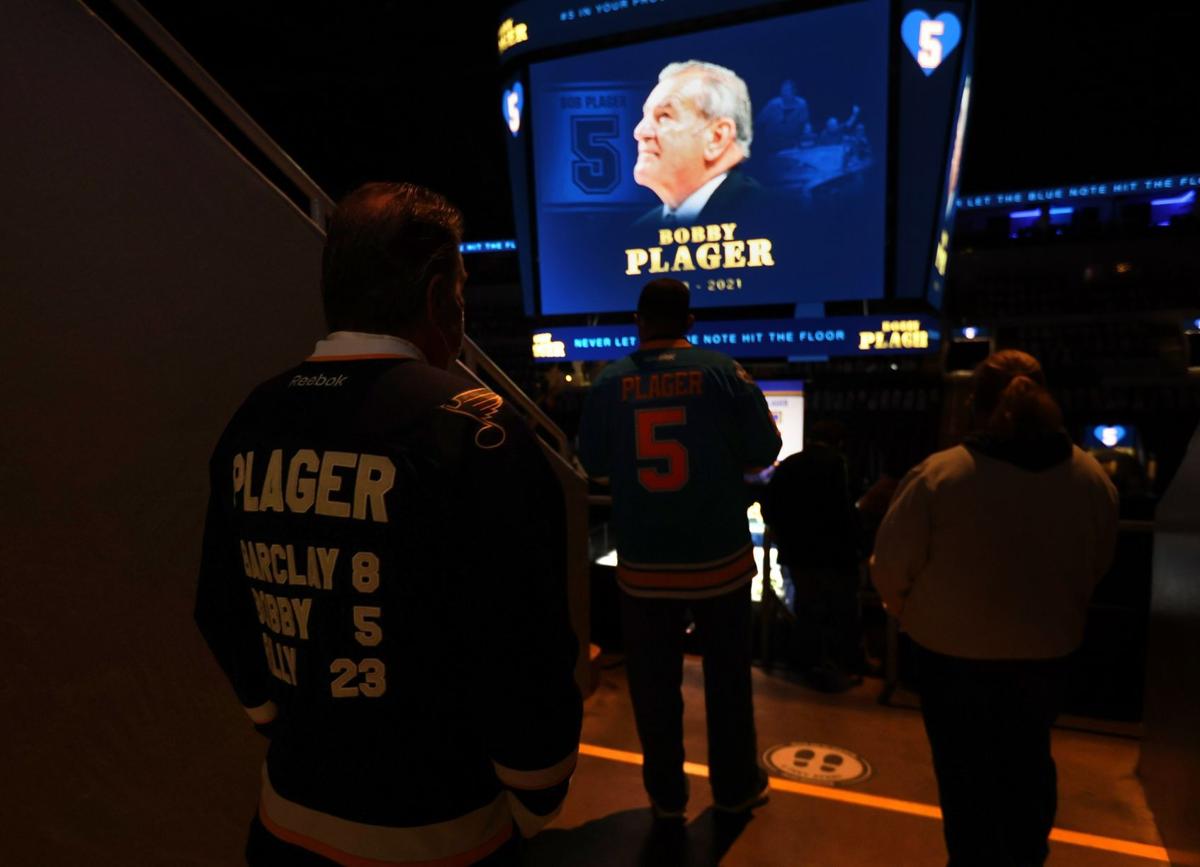 Sara Weatherly was celebrating her 13th birthday with her friends at her mom's house nearly 25 years ago when a friend asked if the TV could be switched to a Blues game.
Sure, said Sara and her mom, Lori.
That's where a mother-daughter hockey love story started.
One big assist came later.
"The next year, we watched the playoffs again, and we thought, this is pretty cool," Sara said Friday in the hallway of a nearly silent Enterprise Center.
"We started watching regular-season games. We struggled because we didn't know any of the rules. We were making it up as we went along. I went to the library and got, 'Hockey for Dummies.' We would watch games. They would call icing. We would go through the book. What does that mean?"
"And then," said Lori, who was standing next to her daughter, "we started coming to the games. We started coming when Al MacInnis and Chris Pronger were here. I loved Al. She loved Chris."
Both came to adore Bob Plager.
Blues beat reporters Jim Thomas and Tom Timmermann joined columnist Jeff Gordon to pump a little sunshine after the Blues' rally fell just a b…
With tears brimming above their masks, Sara and Lori joined the single-file line of Blues fans who made the trip to Enterprise for Friday's public visitation for the Blues legend who died of a cardiac event suffered before a March 24th car accident.
Before Sunday's private ceremony, Friday offered fans like Sara and Lori a much-needed moment of closure, the kind of goodbye that has been robbed far too often during this painful COVID-19 pandemic.
The mother and daughter entered a darkened, quiet arena adorned with images of Plager and reminders of his far-reaching influence on the organization since he arrived as a hard-nosed, hip-check-throwing defenseman in a trade before the Blues' founding season in 1967. A game-worn jersey stood in a frame. Plager's retired No. 5, raised to the rafters to be next to his brother Barclay's No. 8 in a stirring ceremony in 2017, was lowered into prominent view. A spotlight focused on a large photograph that showed Plager lifting Lord Stanley's Cup. A steel blue casket rested at center ice, where the only portion of the playing surface uncovered was the blue note Plager helped teach a team and a city to respect.
Folks rushed to silence their cell phones. They pulled their hats from their heads as if they were entering church. Some wore their Sunday best. Others came straight from work. A few stopped on the way home to grab their Plager sweaters from their closets.
A table collected trinkets. There were signs and signed hats, flowers and photos. Someone left a full bottle of Bud Light.
The line included elderly fans who needed assistance getting down the stairs, babies who had to be carried on hips, fathers and sons, and mothers and daughters.
For mother Lori and daughter Sara, they knew Plager as a hockey shepherd of sorts before they learned of his lengthy history as a founding player, a coach, broadcaster, scout and more.
They never saw him give the business to an opponent — or official, or Philadelphia police officer — who crossed the Blues during his decade-plus as a defenseman.
They were not following the team during Plager's brief stint as coach, when he joked he was going to carve his name into the office door because it might decrease the chance he'd get fired.
They knew Plager through his final role with the Blues, the one of an all-around ambassador for the team and the sport, a job he did with a twinkle in his eye, a Rolodex of one-liners and one massive heart. The son of a Canadian gold miner had a gift for making Blues fans feel like a million bucks.
Sara and Lori eventually bought season tickets and started attending the team's meet-and-greets, where Plager was always present and always accessible. They began dropping into Bobby's Place to watch away games with fellow fans. They could always find Plager in the concourse signing autographs, or at his restaurant treating visitors like family.
"We learned who he was," Lori said. "He had been here since the beginning, from '67, when they first started. He made you feel like he wasn't any better than you were. He was just a regular guy, like us. He'd sit and have a beer with you."
How many of you can relate?
The photos have piled up since his passing. There are pictures of Plager kissing babies, of Plager draping an arm over a shoulder with a constantly present cup of coffee in the other hand, of Plager signing his millionth autograph with his signature Sharpie, of Plager raising money for every charitable effort imaginable.
Who knows how many Blues fans he inspired and encouraged along the way.
I can tell you the list is a whole lot longer than Sara and Lori Weatherly, and I can tell you they will never stop thanking Plager for being the Blues' welcoming face.
"This was very nice," Lori said after wiping Friday's final tear from her eye. "Being here, as sad as it is, I really appreciated it, to be able to say goodbye."
Photos of memorial for Bobby Plager
Memorial for Bobby Plager at the Enterprise Center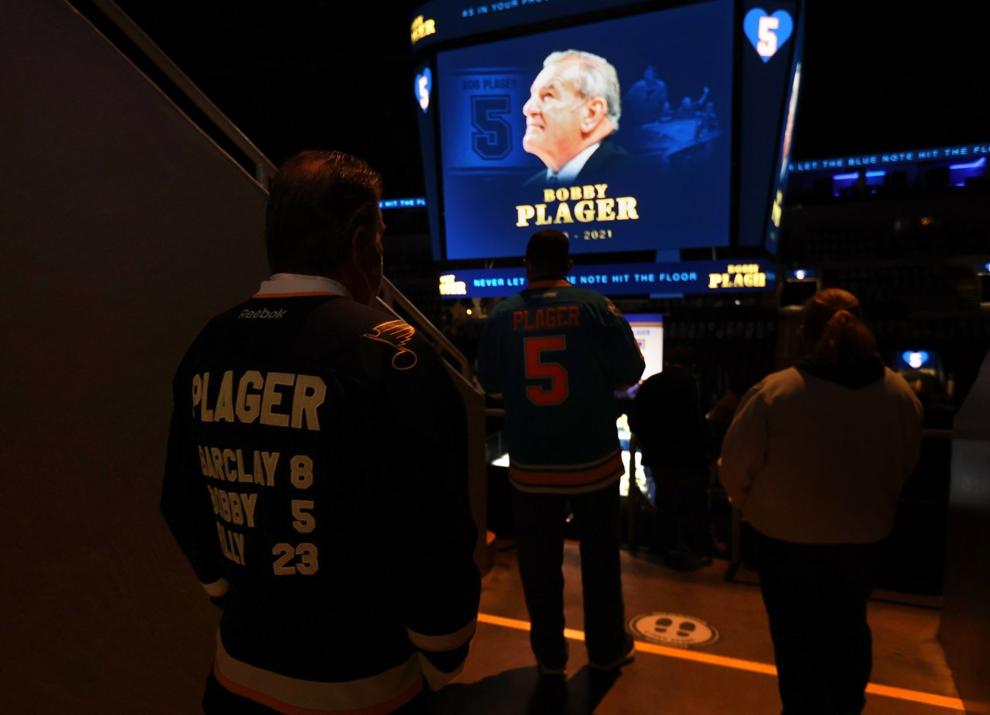 Memorial for Bobby Plager at the Enterprise Center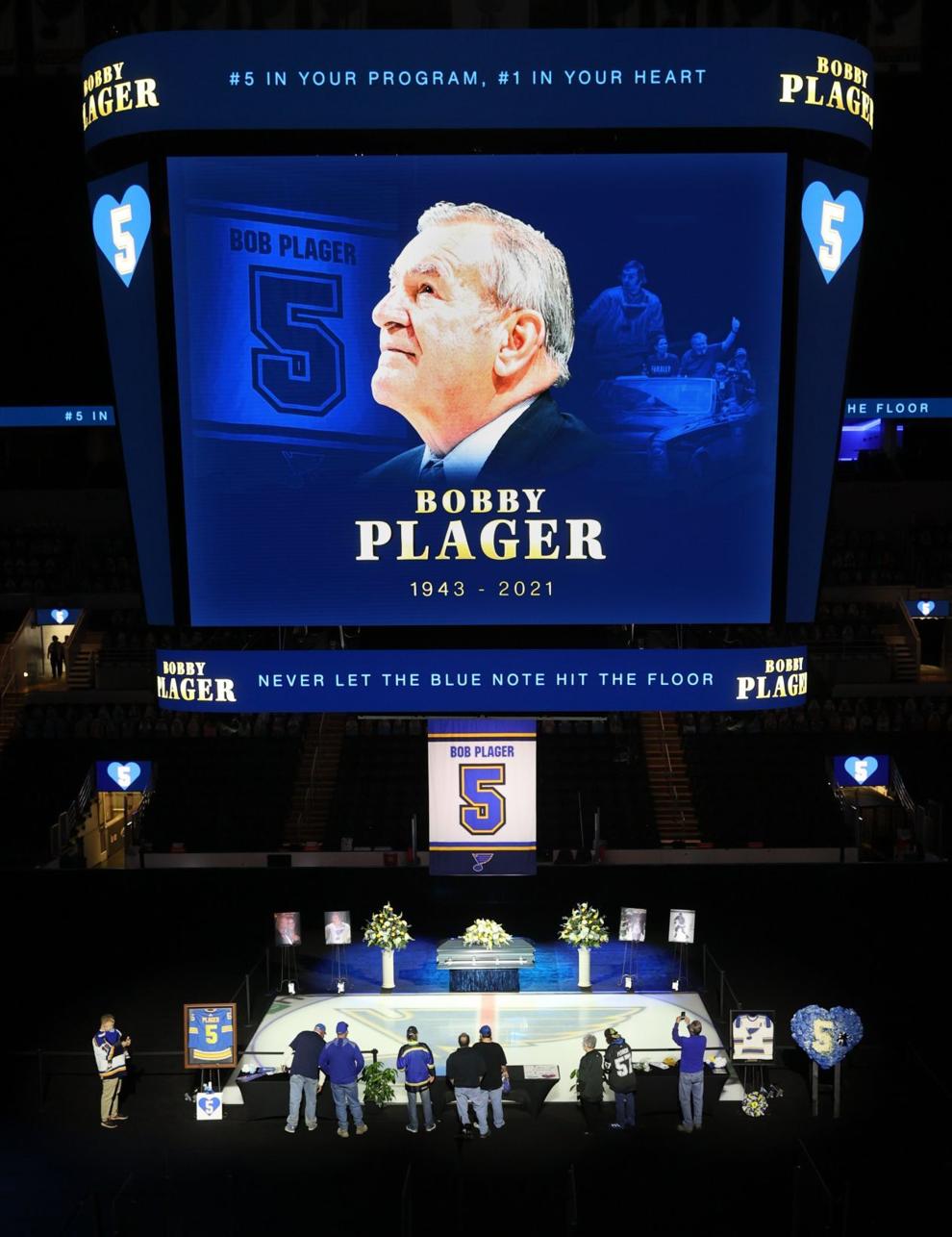 Memorial for Bobby Plager at the Enterprise Center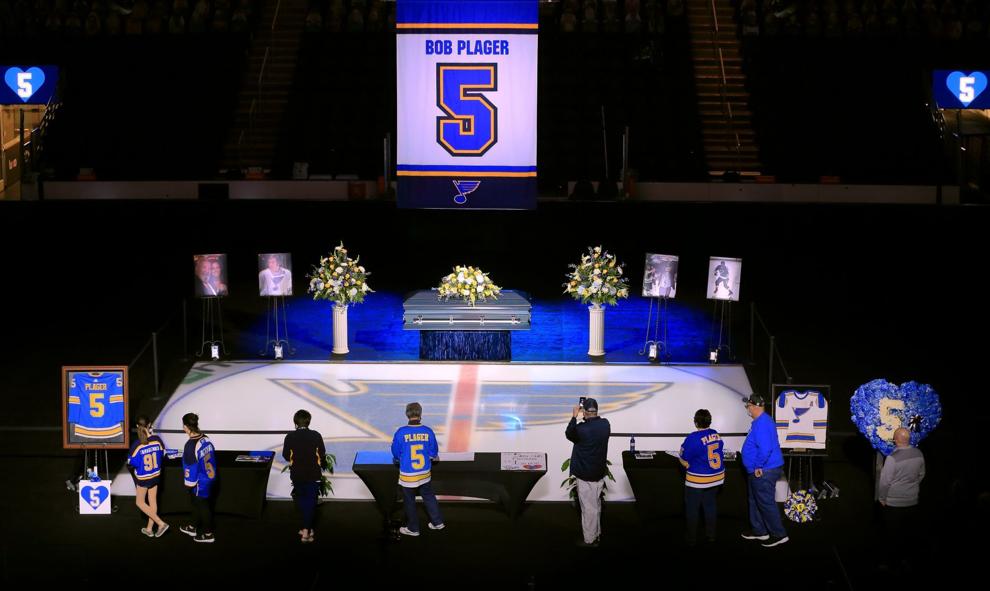 Memorial for Bobby Plager at the Enterprise Center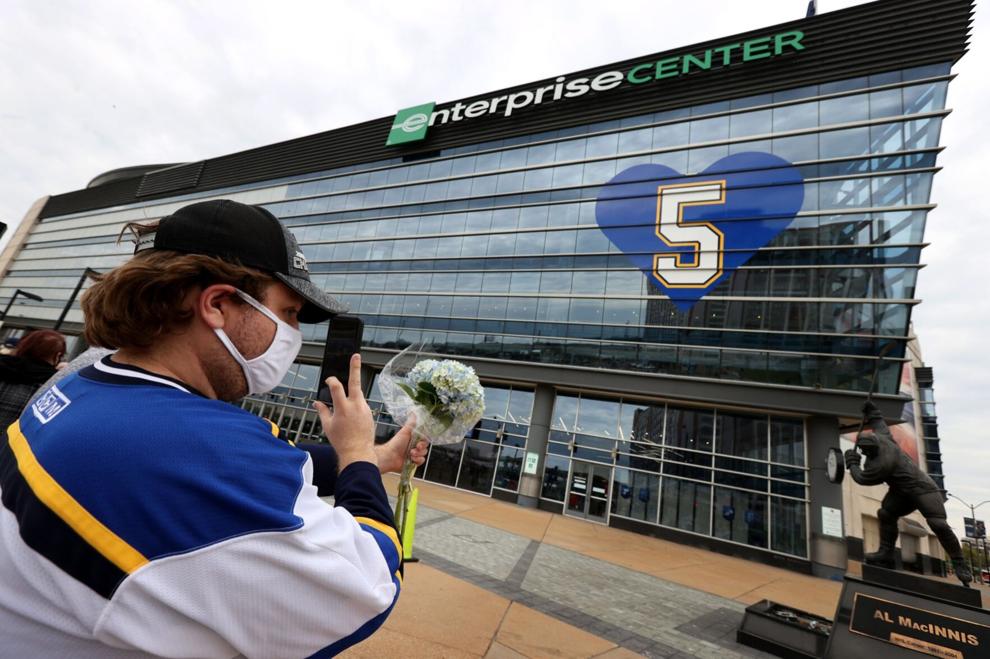 Memorial for Bobby Plager at the Enterprise Center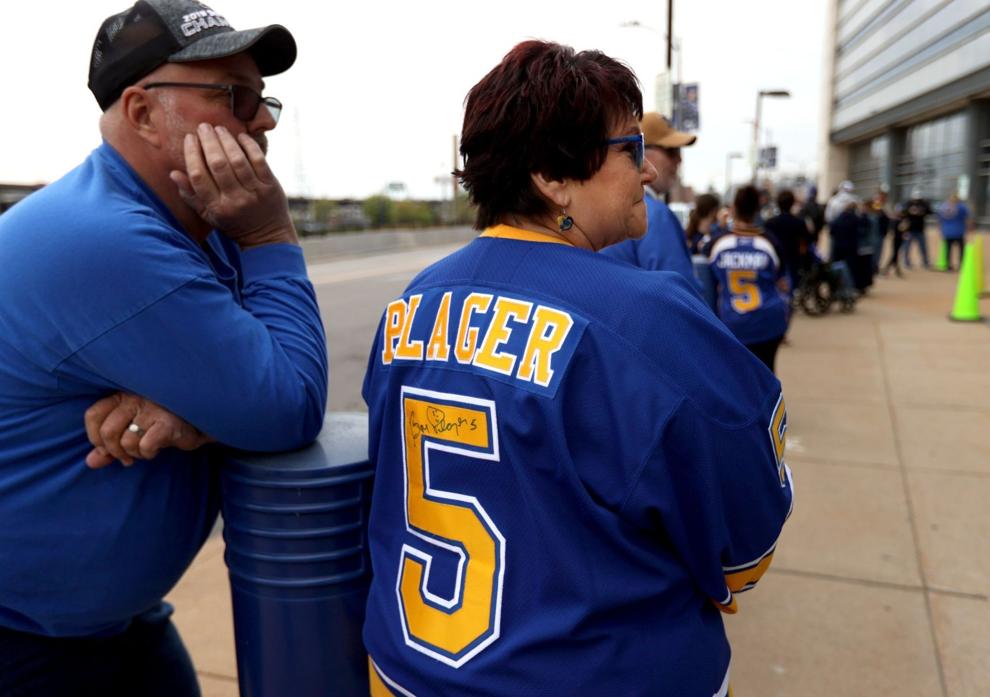 Memorial for Bobby Plager at the Enterprise Center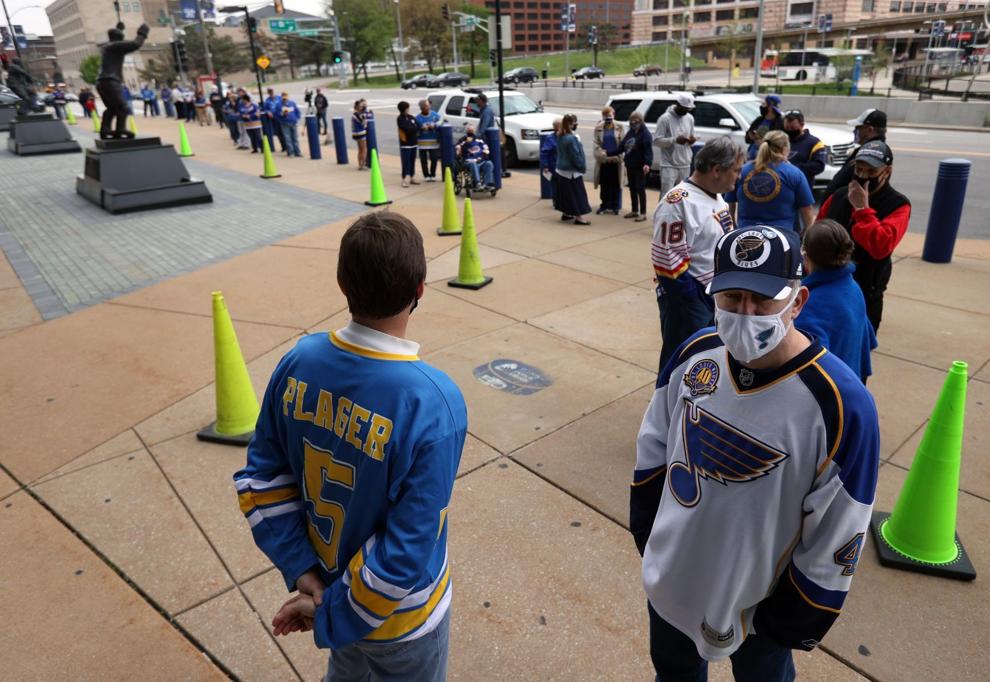 Memorial for Bobby Plager at the Enterprise Center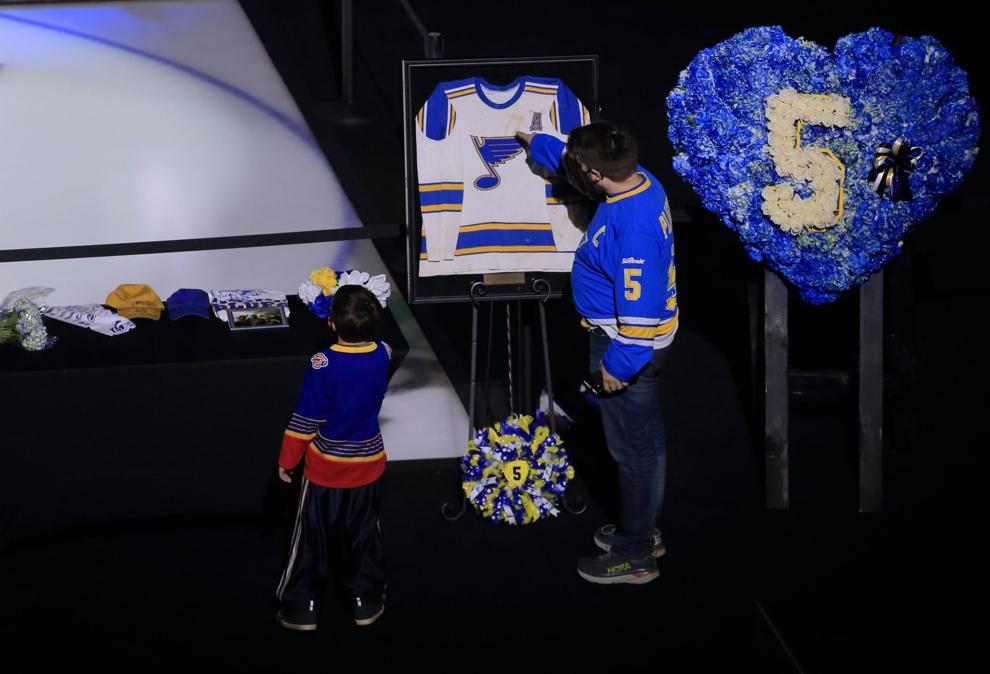 Memorial for Bobby Plager at the Enterprise Center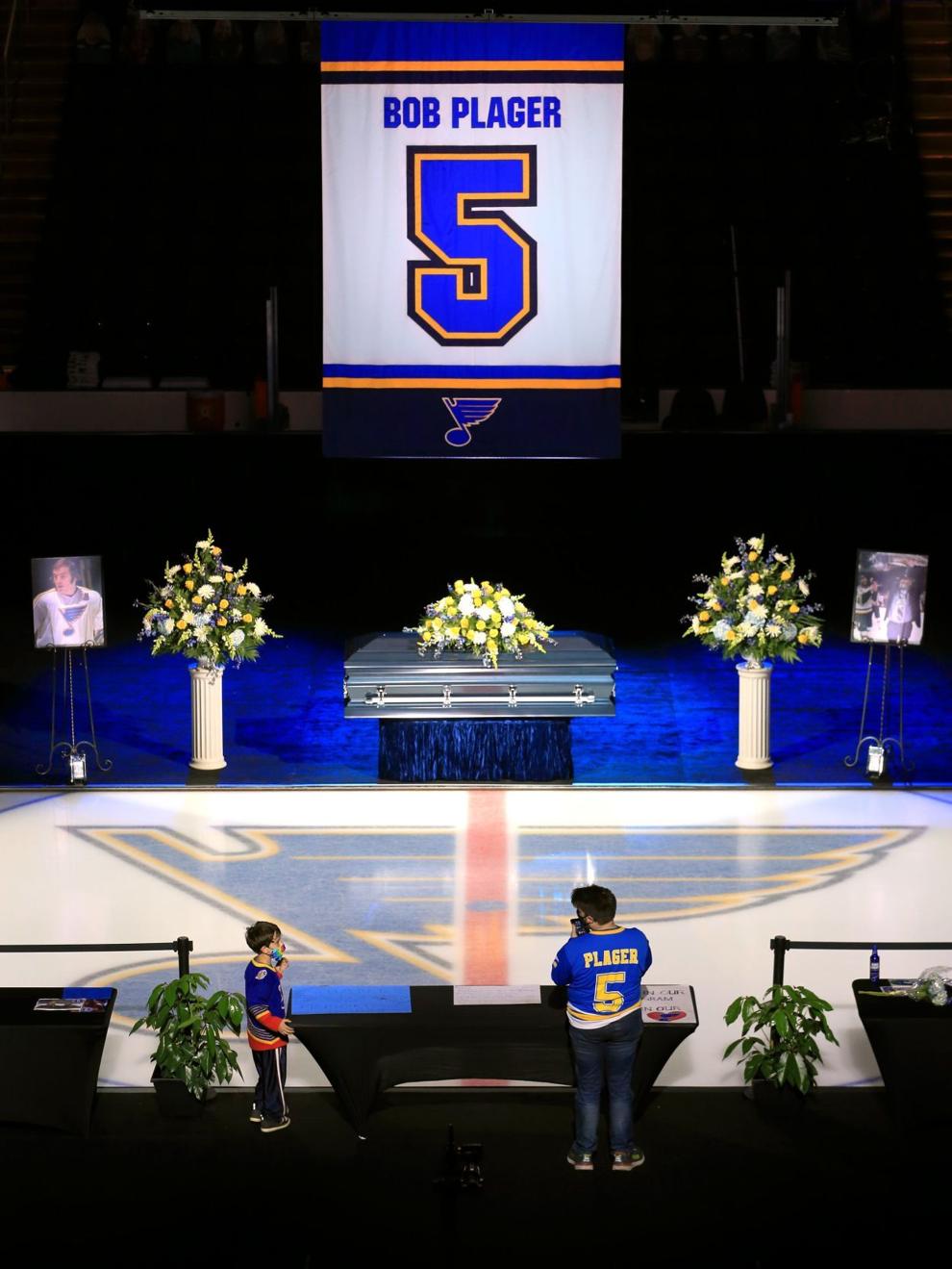 Memorial for Bobby Plager at the Enterprise Center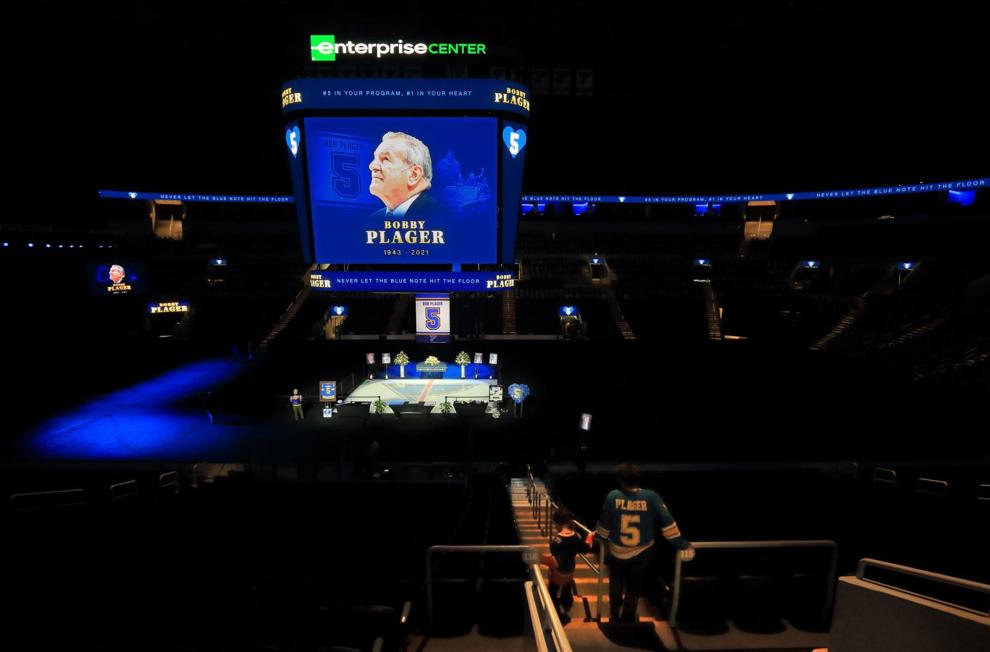 Memorial for Bobby Plager at the Enterprise Center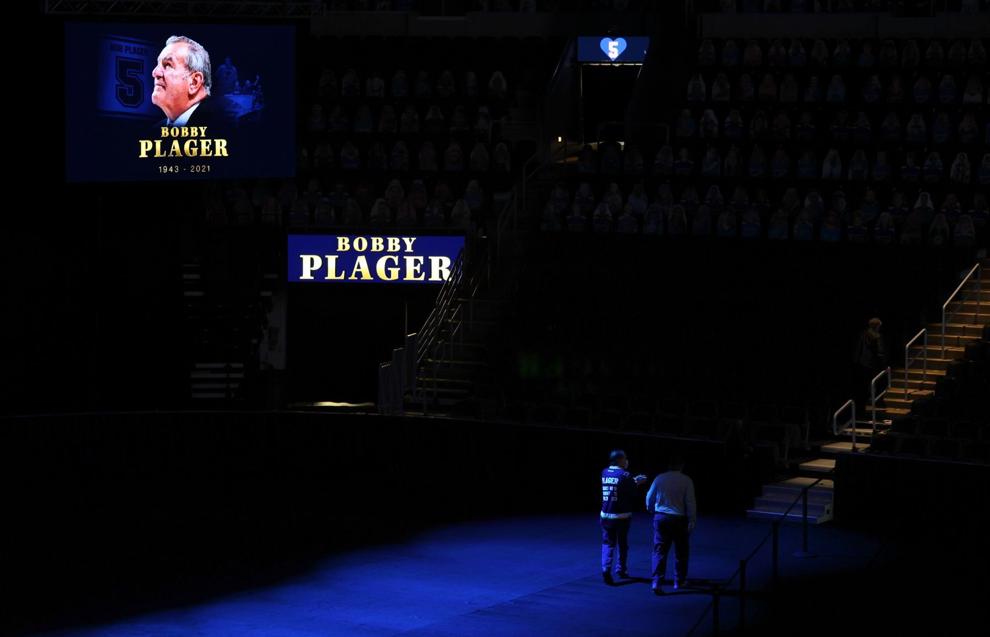 Memorial for Bobby Plager at the Enterprise Center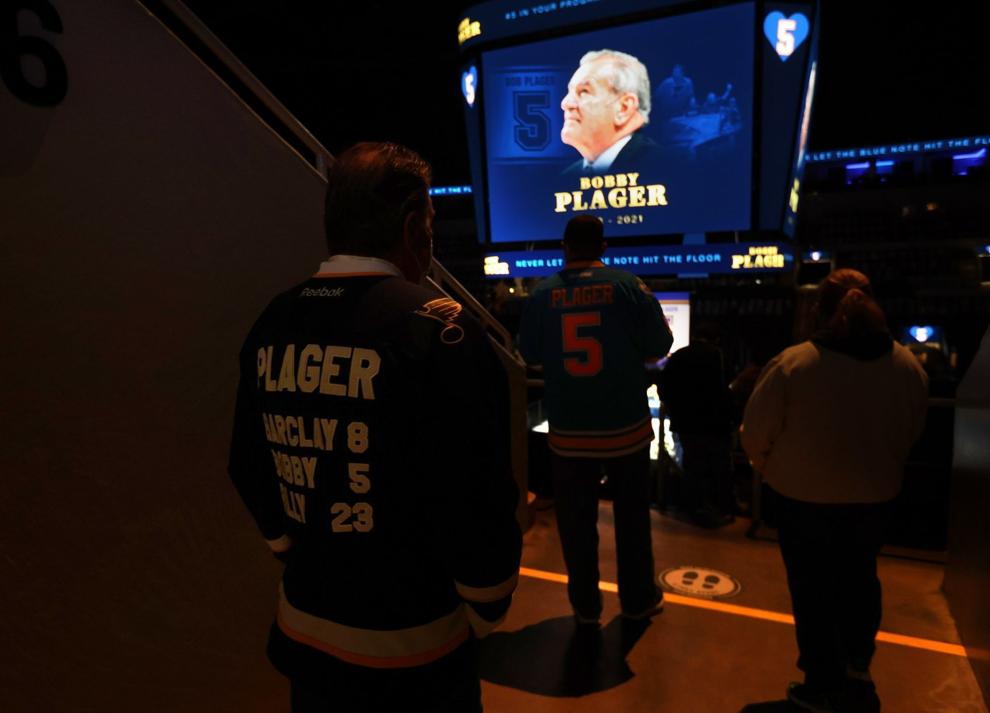 Memorial for Bobby Plager at the Enterprise Center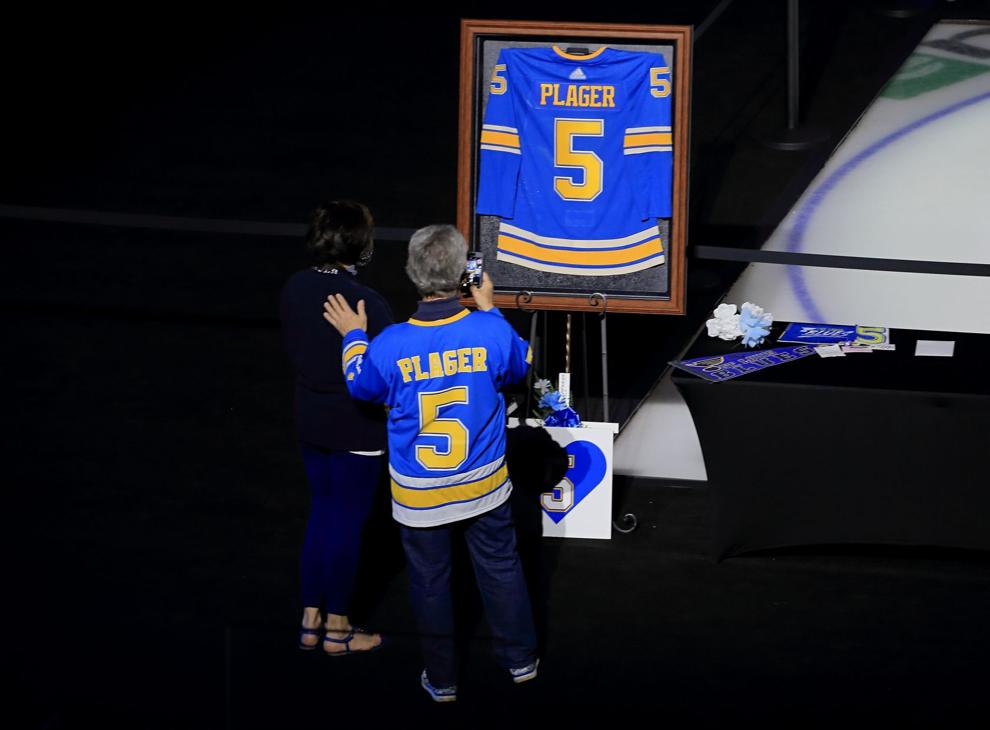 Memorial for Bobby Plager at the Enterprise Center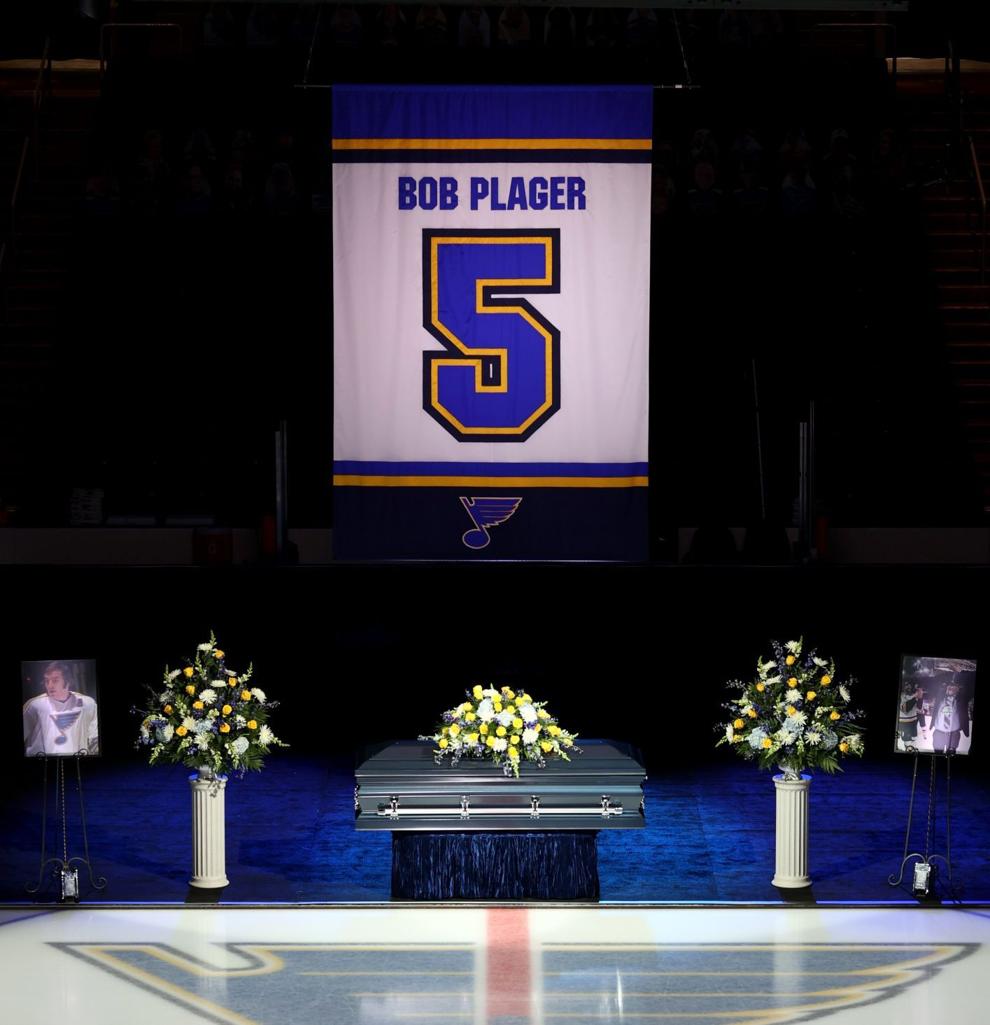 Memorial for Bobby Plager at the Enterprise Center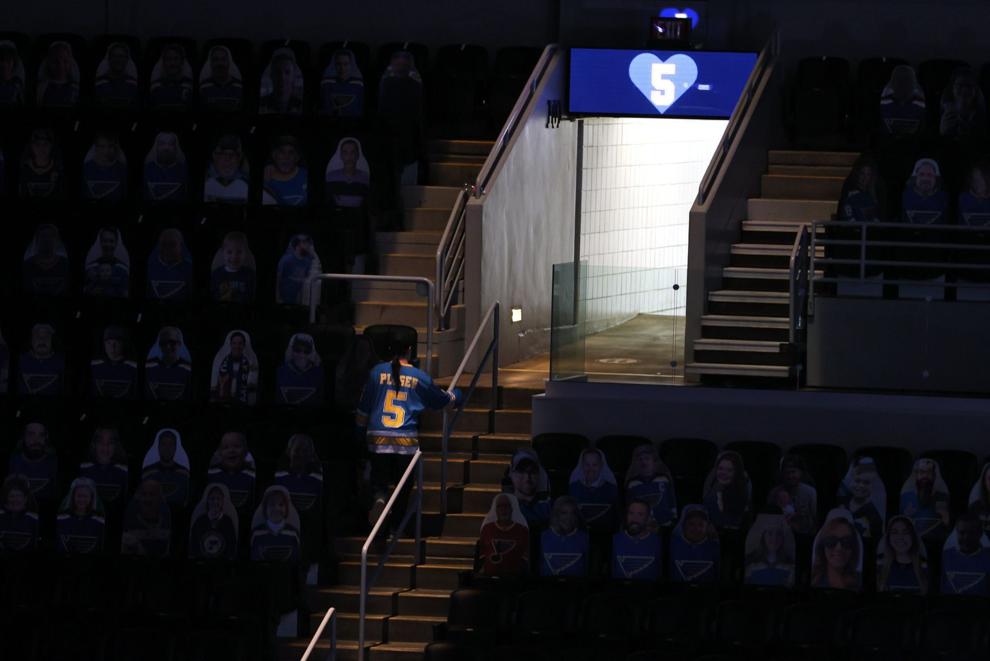 Memorial for Bobby Plager at the Enterprise Center