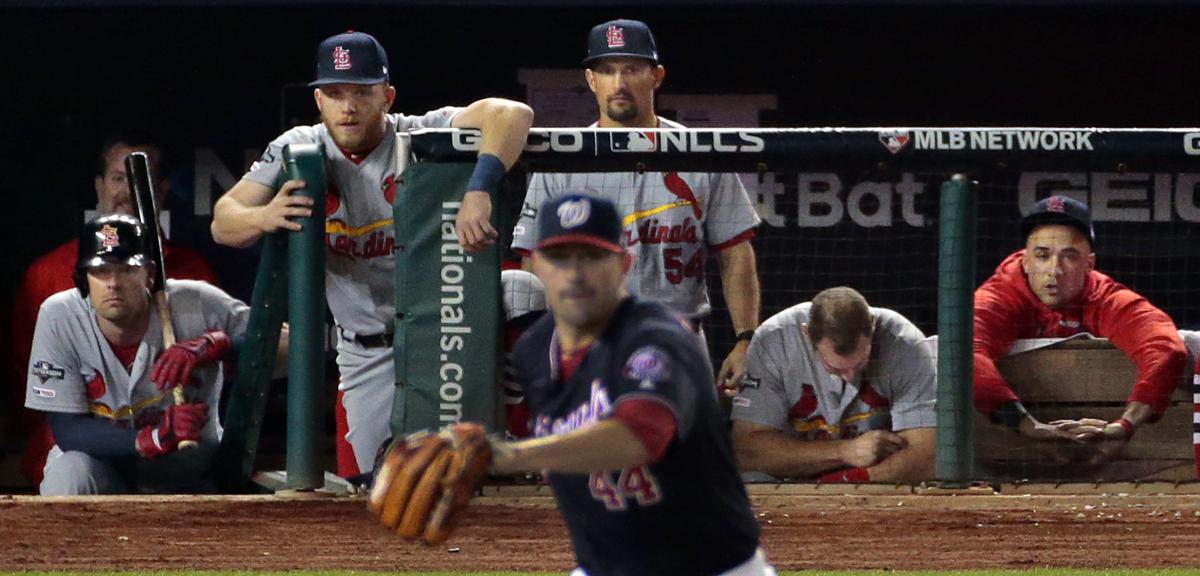 When this calms down — if this calms down — he should thank his baseball boss for Saturday.
The Cardinals' much-discussed hitting coach was not here at the Hyatt Regency for the first day of the team's annual Winter Warm-Up.
That left president of baseball operations John Mozeliak facing the Albert fastballs.
Like a Houston hitter in 2017, Mozeliak knew the heat was coming.
"My hope is this is something that he can put behind him, and that he doesn't have to worry about any future discipline," Mozeliak said.
To be fair, second-year hitting coaches don't usually attend the Warm-Up.
Then again, second-year hitting coaches are rarely this hot of a topic.
Even before the sign-stealing hoopla in Houston, Albert was a key figure for the 2020 Cardinals. A team that is banking on improving from within is leaning on Albert's direction after dismissing assistants who resisted Albert's way. Then came that asterisk for the Astros, the team Albert worked for before rejoining the Cardinals.
Fans were fair to question Albert's credentials after last season's lacking lineup.
Now some are questioning his baseball ethics.
Mozeliak spent parts of Saturday fielding those questions from both media members and fans.
He defended Albert in front of both as best as he can at the moment.
All across baseball, commissioner Rob Manfred's investigation into Houston's electronic sign stealing has produced pink slips.
Astros general manager Jeff Luhnow and manager A.J. Hinch have been fired.
Red Sox manager Alex Cora, former Astros bench coach, has been fired.
Mets manager Carlos Beltran, former Astros designated hitter, has been fired.
Each of these names appeared in Manfred's nine-page ruling that leveled historic punishments on the trash can and baseball pounding Astros.
The only Astros player named specifically in Manfred's report was slugger-turned-manager Beltran.
This means there are plenty of others involved in the scheme who were not punished for being on the wrong side of the line.
Suddenly, America's pastime is more paranoid than a New England Patriots opponent. Players are fighting on Twitter like teenagers. It's getting ugly, and it could get worse.
"In my opinion, the whole sign-stealing scandal has kind of degraded the value of baseball a little bit," Cardinals catcher Andrew Knizner said. "Baseball lost a little bit of the integrity that it had."
Where does Albert belong in all of this? Great question. Fuzzy answer.
Albert was not named in Manfred's ruling. The Cardinals have been told by the commissioner's office that Albert cooperated fully in the investigation and is not in the league's crosshairs. Perhaps most importantly, Albert has told the Cardinals multiple times that he was both uninvolved and unaware of the Astros' cheating.
"My first question was, 'Should I be concerned with anything that has happened in your time in Houston?'" Mozeliak said. "He was very frank, and said, 'No.' He said he was not aware of what was happening."
Every current and/or former Astros employee not named Luhnow, Hinch, Cora or Beltran is, as of now, on track to escape without punishment no matter his involvement in electronic sign theft.
The Cardinals are not just saying Albert is going to escape.
They are saying they believe Albert when he tells them he was not involved, when he tells them he did not know.
Both Mozeliak and manager Mike Shildt have been emphatic about the Cardinals existing on the right side of the line when it comes to in-game competitive edges.
Remaining embarrassment from former Cardinals scouting director Chris Correa's illegal hacking of the Astros should encourage the importance of no mixed messages.
Retaining a hitting coach with a connection to Houston's now-tainted teams is complicated but not impossible — as long as Albert is telling the Cardinals the truth.
It is not hard to believe Albert was both unaware and uninvolved with the Astros' electronic sign-stealing and trash-can-banging operation in 2017. He was still the minor league hitting coordinator that season.
It is harder to believe Albert was both unaware and uninvolved with the sign stealing that occurred in 2018. He was in the Astros dugout as the team's second hitting coach that season.
Manfred's ruling concluded that while there was no proof that the Astros' trash-can-banging system carried into 2018, there was proof, per the ruling, that "the Astros' replay review room staff continued, at least for part of the 2018 season, to decode signs using the live center field camera feed, and to transmit the signs to the dugout through in-person communication."
"That's all you can do," answered Mozeliak when asked if this boils down to trusting Albert's word.
But is it hard for Mozeliak to believe Albert did not know the Astros were misusing replay review in 2018?
"I can't speculate on that," Mozeliak said. "Because half of what you and I know is what we read. We don't know if that's fact or not."
But we have to view Manfred's report as fact, right?
"But that report was based off 2017," Mozeliak said.
"But he wasn't named in 2018," Mozeliak said. "So I can't speculate on that."
Is this something Albert will address publicly, or should?
"I don't know that answer yet, but it seems, yes," Mozeliak said.
That could happen at spring training, where the big question was supposed to be about Albert's success in 2020, not 2018.
2020 Cardinals Winter Warm-Up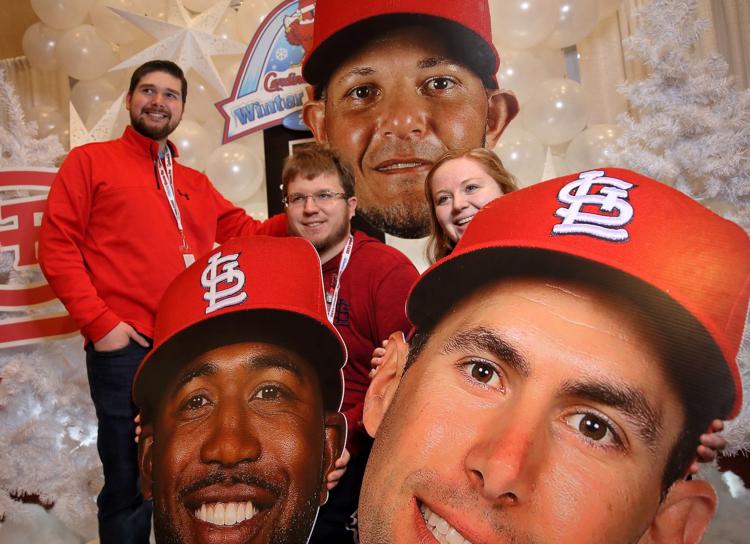 2020 Cardinals CARE Winter Warm-Up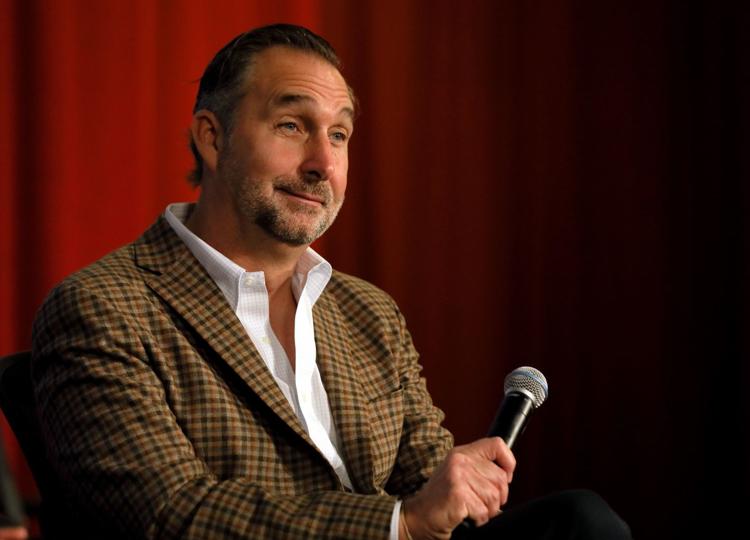 2020 Cardinals CARE Winter Warm-Up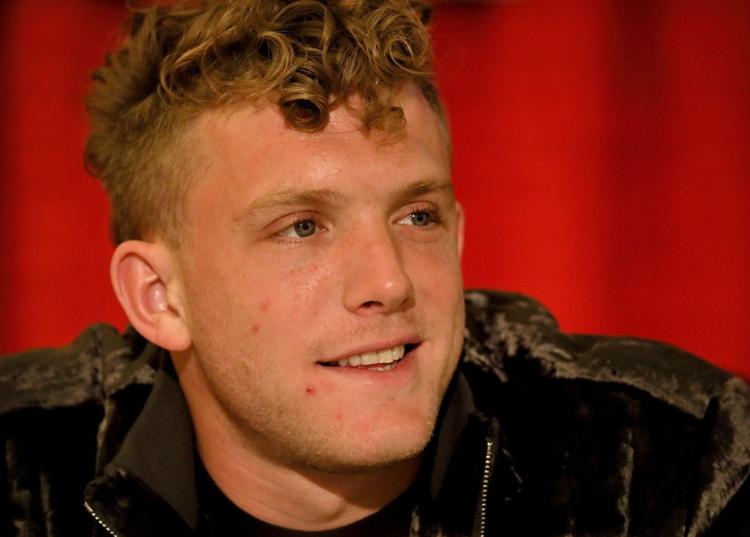 2020 Cardinals CARE Winter Warm-Up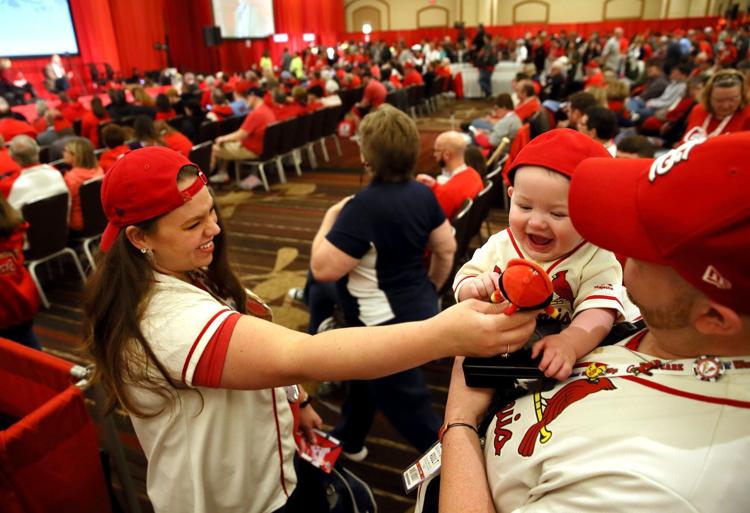 2020 Cardinals CARE Winter Warm-Up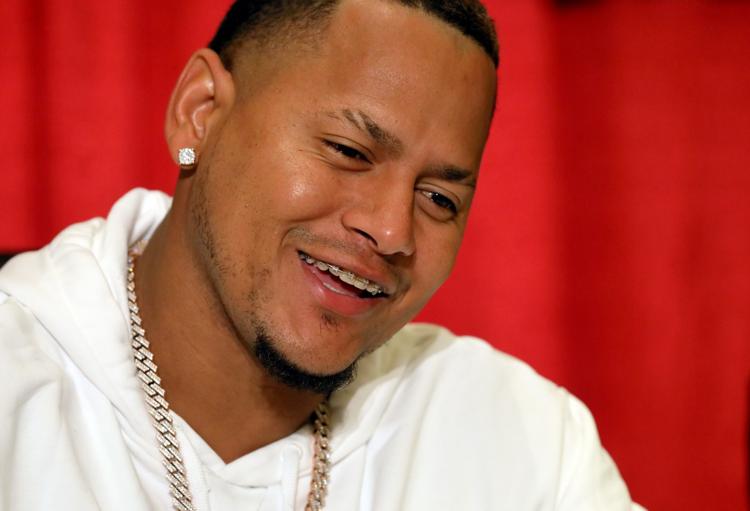 2020 Cardinals CARE Winter Warm-Up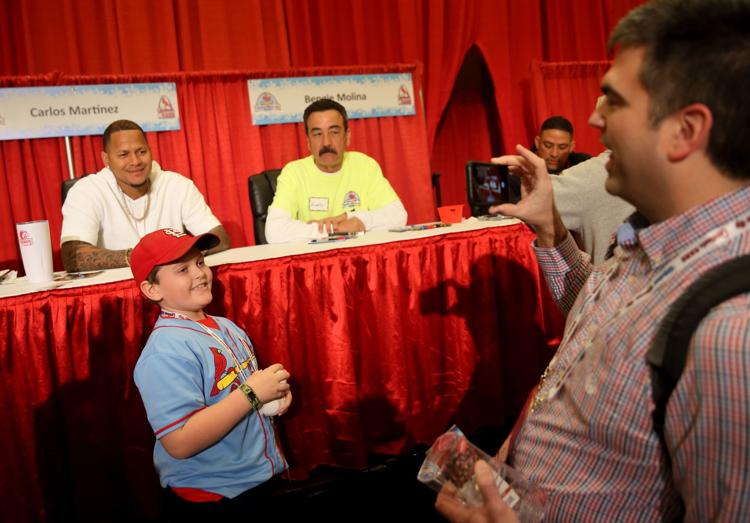 2020 Cardinals CARE Winter Warm-Up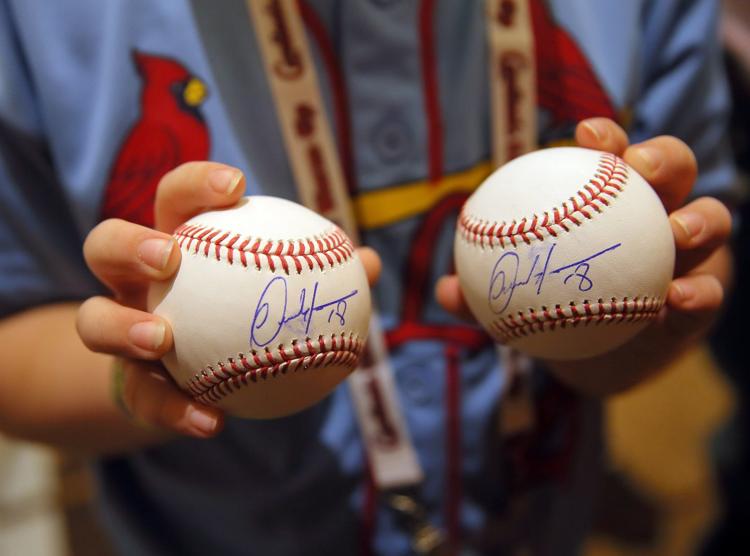 2020 Cardinals CARE Winter Warm-Up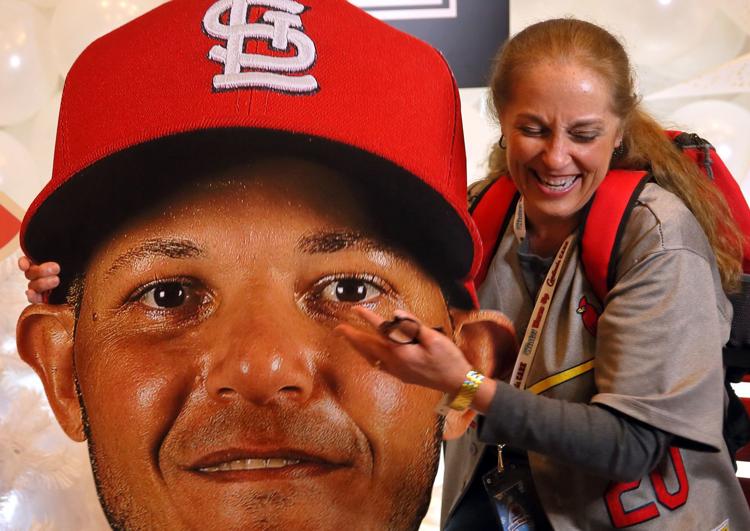 2020 Cardinals CARE Winter Warm-Up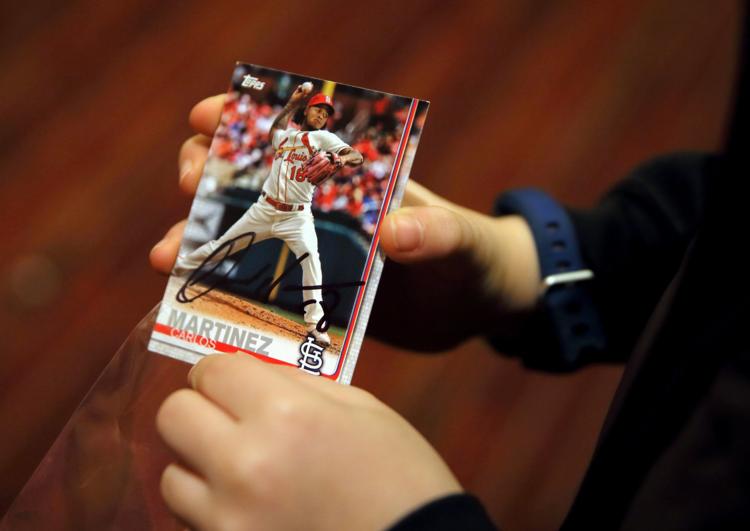 2020 Cardinals CARE Winter Warm-Up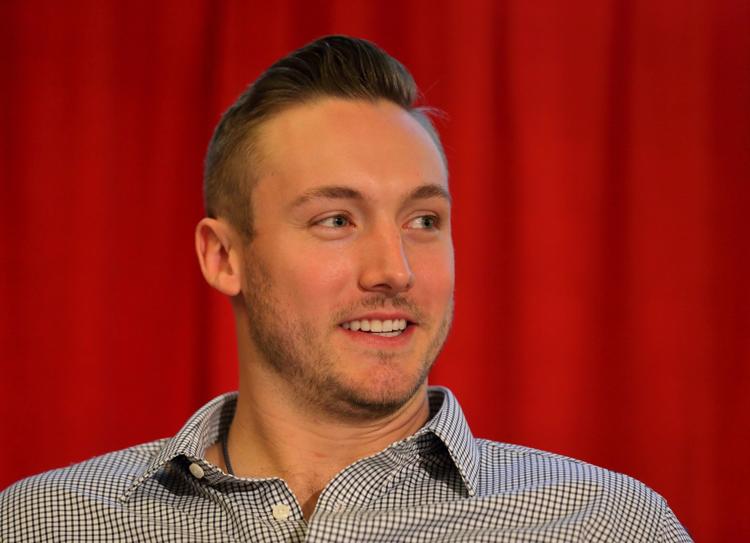 2020 Cardinals CARE Winter Warm-Up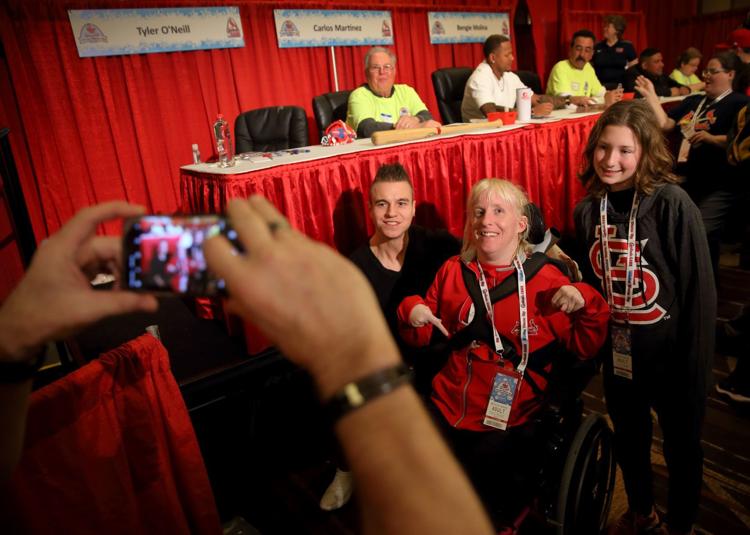 2020 Cardinals CARE Winter Warm-Up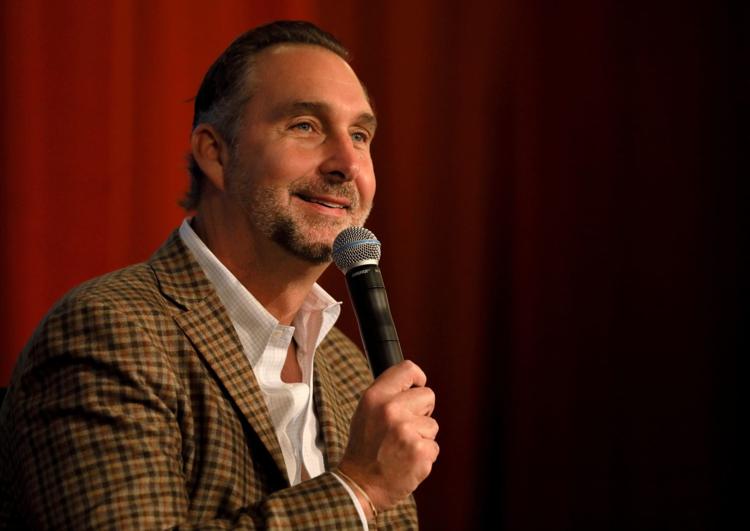 2020 Cardinals CARE Winter Warm-Up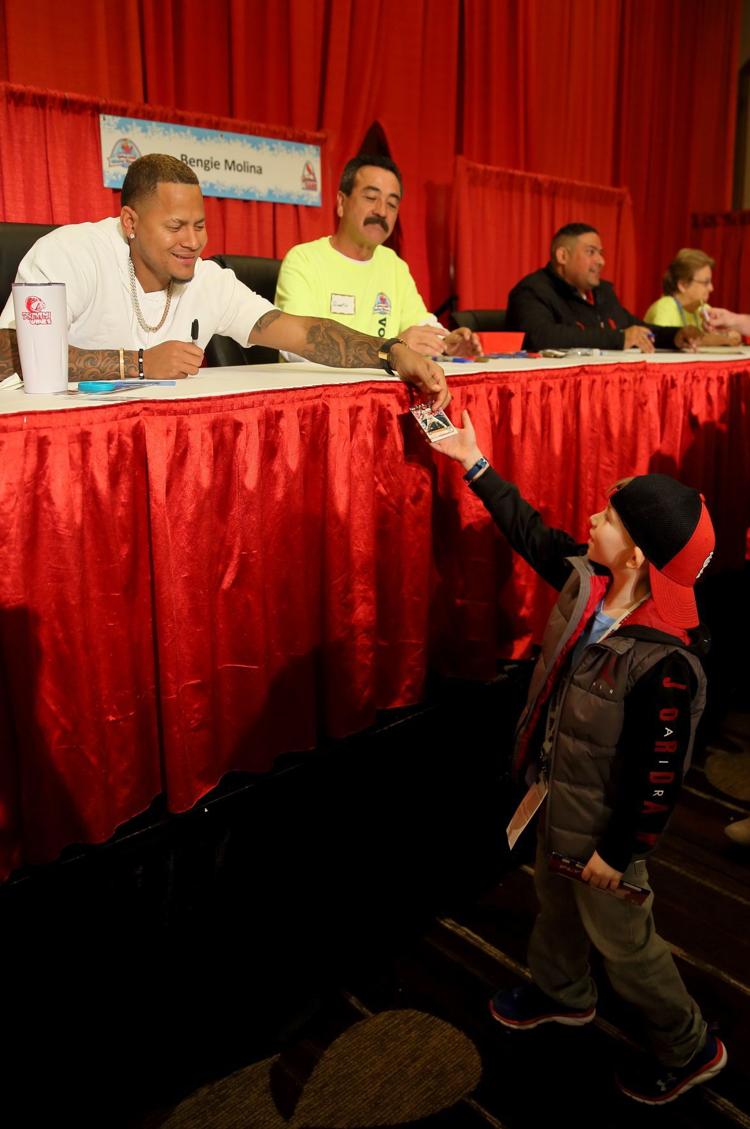 2020 Cardinals CARE Winter Warm-Up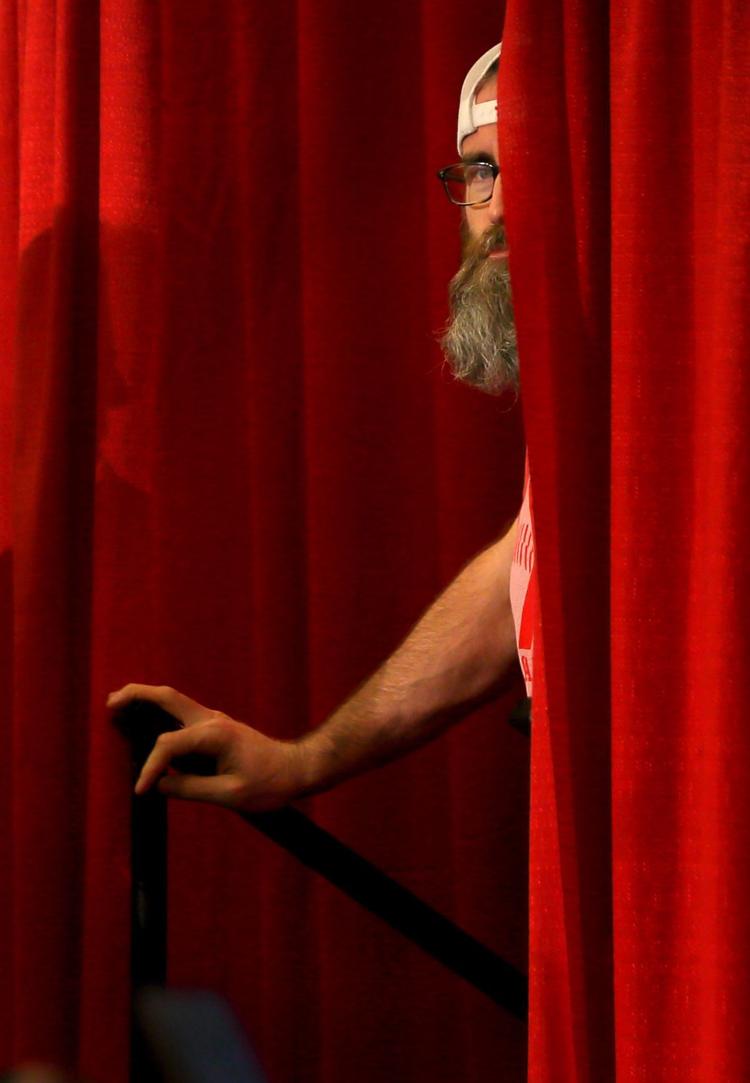 2020 Cardinals CARE Winter Warm-Up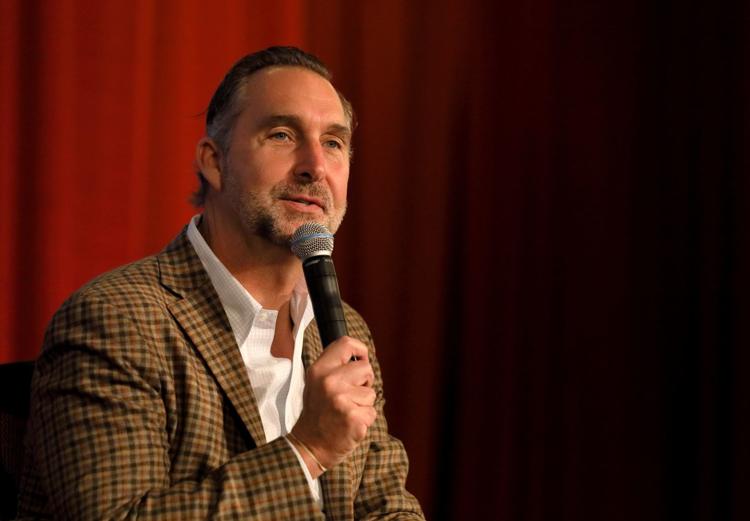 2020 Cardinals CARE Winter Warm-Up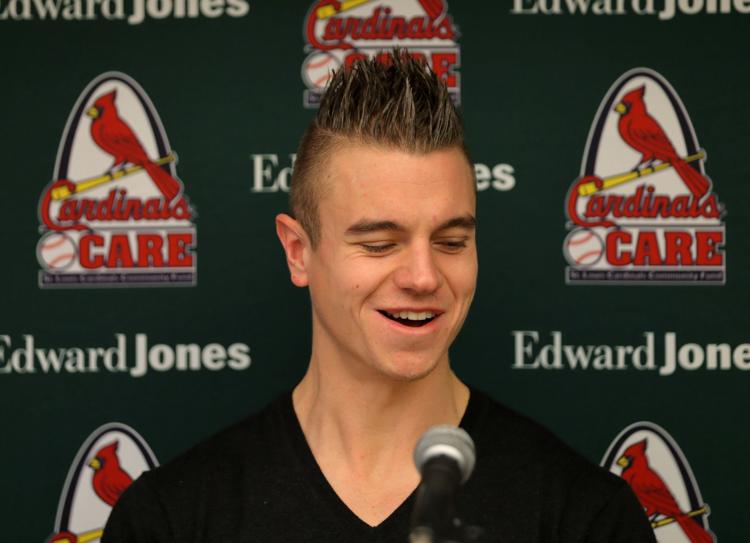 2020 Cardinals CARE Winter Warm-Up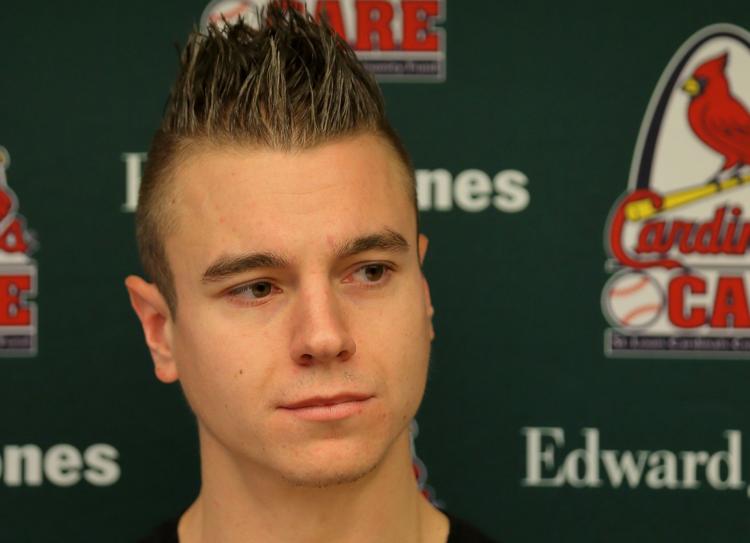 2020 Cardinals CARE Winter Warm-Up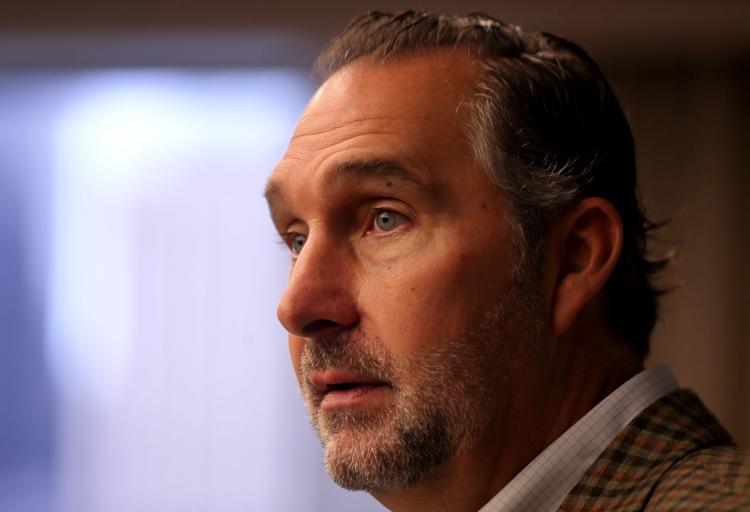 2020 Cardinals CARE Winter Warm-Up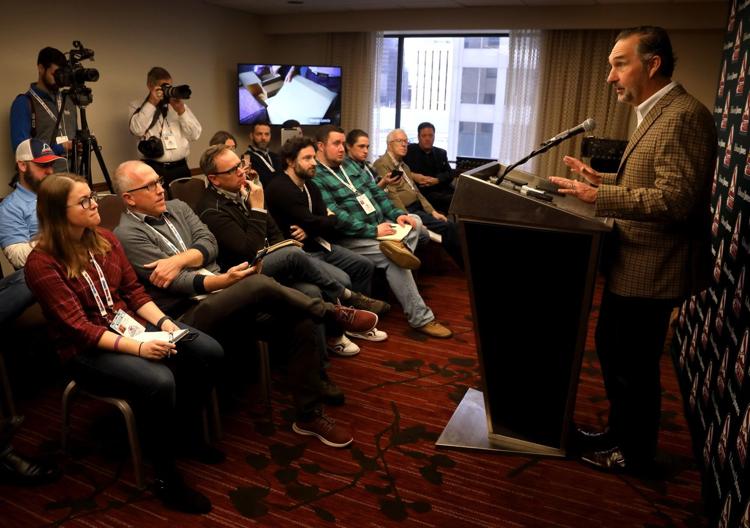 2020 Cardinals CARE Winter Warm-Up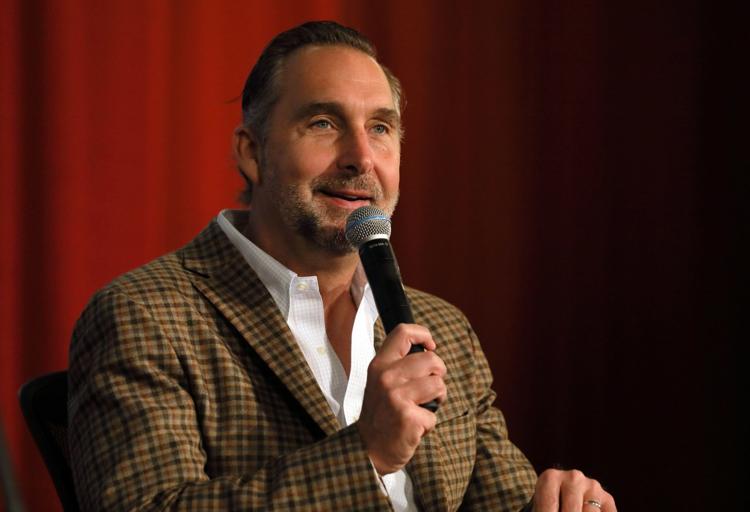 2020 Cardinals Winter Warm-Up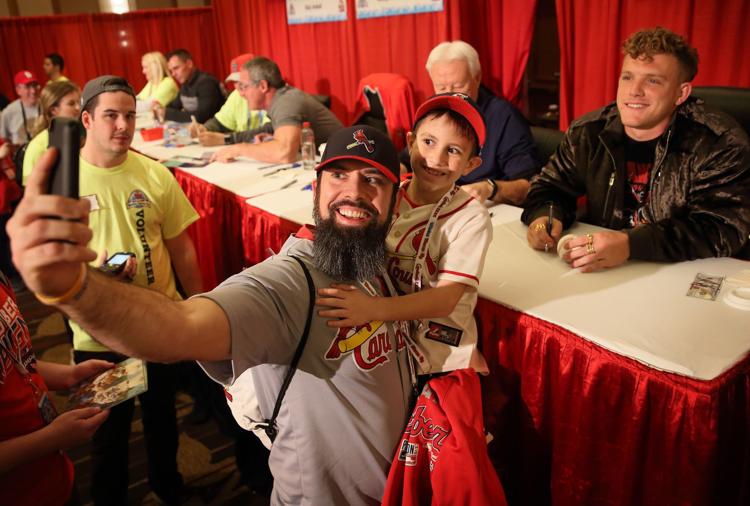 2020 Cardinals CARE Winter Warm-Up