The postseason-less streak is nearing its end.
The projections are more than promising.
The Cardinals told us 2019 matters, and here they are, leading the National League Central with 19 games to go.
In the spirit of that important number, here's a checklist that can help the Cardinals gain their first first-place finish since 2015.
19.) Get four good-enough starts from Michael Wacha. If he goes seven strong innings like he did on the last day of August, the Cardinals can say we were all emotional and shortsighted for calling for rotation upgrades at the trade deadline. If he lasts two innings like he did against the Giants the last time out, the ripple effect could cause problems.
18.) Find the 2018 Miles Mikolas. Jack Flaherty and Dakota Hudson are dealing. Adam Wainwright is digging deep to finish with a flourish. If Mikolas can find his best stuff, the Cardinals have a top-four staff that looks ready for the postseason, where worries about the fifth starter do not apply. After allowing five earned runs in three consecutive starts, Mikolas allowed five total over his next three starts, but none went beyond six innings. Mikolas can be better.
17.) Pray for reliever reliability. Where would the Cardinals be without the underrated bullpen trio of John Brebbia, Giovanny Gallegos and John Gant? This is the time of the season in which overlooked bullpen maestros finally get the attention they deserve. It's also the time when workloads can cause problems. Seventeen NL relievers have pitched more than 62 innings this season. A league-high three of them (Brebbia, Gallegos, Gant) pitch for the Cardinals. Gulp.
16.) Keep Kolten Wong healthy. The Cardinals' Gold-Glove-deserving second baseman has played more games this season (138) than any season since 2015 (150) and he should make it to a new career high. He's avoided the injured list in 2019 after four stints on it since 2017.
15.) Don't risk Flaherty. Speaking of keeping important players healthy, find someone else to pinch run instead of the guy who is pitching himself into the Cy Young conversation. Please!
14.) Keep Carlos Martinez on track. His save opportunities can cause indigestion, but they tend to end on a positive note. Since Jordan Hicks went down, Martinez has a 3.52 ERA. The more important number, though, is one. Just one time in 18 chances has Martinez blown a save since Hicks got hurt.
13.) Trust in Yadi. When Yadier Molina had two hits in his first 20 at-bats back since injuring his thumb, some called for more Matt Wieters. Wrong. Molina is now averaging .311 and slugging .511 in the 90 at-bats since his first game back, on Aug. 13. He has started 25 of the 27 games, seven of which became shutouts with Molina behind the plate. It's almost as if the Cards responded to the return of a future Hall of Famer.
12.) Get a September to remember from Paul Goldschmidt. Almost quietly, he leads the club in hits (137) and home runs (29). He's shown signs of another spike with six hits and six RBIs in his last six at-bats.
11.) Ride another Marcell Ozuna surge. Between his first game back from an injured list stint because of broken fingers (Aug. 3) and a two-hit game in Milwaukee on Aug. 27, the left fielder averaged .321 with a .414 on-base percentage and a .556 slugging percentage. Since, he's slashing .098/.178/.244 in his last 45 plate appearances.
10.) Brew the coffee. Jose 'Cafecito' Martinez is headed for his most unimpressive batting line during any of his four seasons with the Cardinals. He's averaging .268 with a .343 on-base percentage and a .401 slugging percentage. That line has dropped to .213/.341/.320 since the All-Star break. Martinez, at his best, is a big weapon off the bench. He has not been lately.
9.) Double down on excellent defense. Manager Mike Shildt deserves praise for creating a plan that has the Cardinals poised to finish with the fewest errors in baseball this season. Now is no time to slip. The Cardinals have committed 12 errors in the past 28 games after committing 12 in their previous 36.
8.) Walk Christian Yelich. The Cardinals are 1-5 against the Brewers when reigning NL MVP goes deep. They're 8-2 when he doesn't.
7.) Hope Nico Hoerner doesn't become a spark. Desperate for a shortstop after injuries to Javier Baez and Addison Russell, the Cubs have turned to 22-year-old 2018 first-round draft pick. The Class AA call-up is the first player from his draft class to reach the majors and responded in his debut Monday by going three for five with a triple, two runs scored and four RBIs in a rout of San Diego.
6.) Win at Wrigley. The lone four-game series remaining on the Cards' schedule comes at the not-so-friendly confines. The Cardinals are without a single win in six games there this season. They have been outscored 40-16.
5.) Protect Busch. Make that, keep protecting Busch. The Cardinals' second-half home winning percentage of .733 ranks first in the NL.
4.) Finish Milwaukee. The Cubs could not. Chicago had a chance to turn the Central into a two-team race during its final regular-season meeting with the Brewers, and the Cubs lost three out of four at Miller Park. The Brewers, barely holding on with 20 games to go, play just three of those games against a winning club. That's this weekend's series at Busch.
3.) Pull for Pittsburgh. The Pirates play Chicago six times in the final 20 games. The Pirates won four of their first six meetings with the Cubs, but they have lost six of their last seven.
2.) Beat winners. The Cardinals will finish the regular season on an uphill climb, especially compared to the softer landings of the Cubs and Brewers. The Cardinals' final 16 regular-season games come against winning teams that, according to FanGraphs projections, each have at least a 15 percent chance of making the postseason. The Cards are 33-35 against winning teams to this point.
1.) Start tentatively shopping for champagne.
---
Cardinals 10, Giants 0 at Busch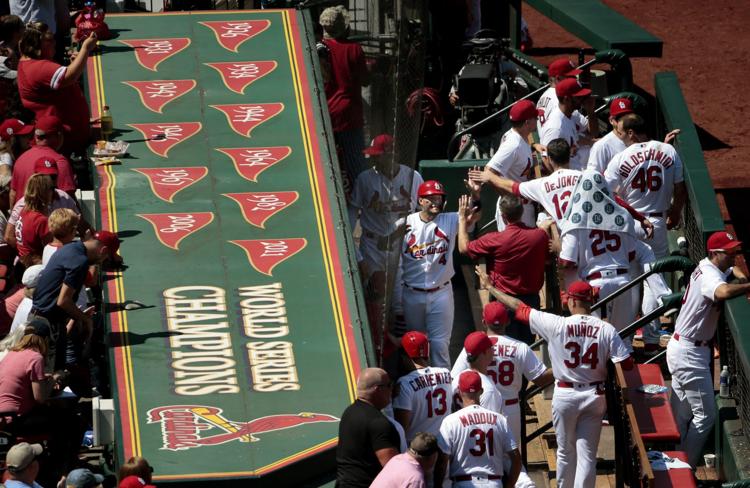 Cardinals 10, Giants 0 at Busch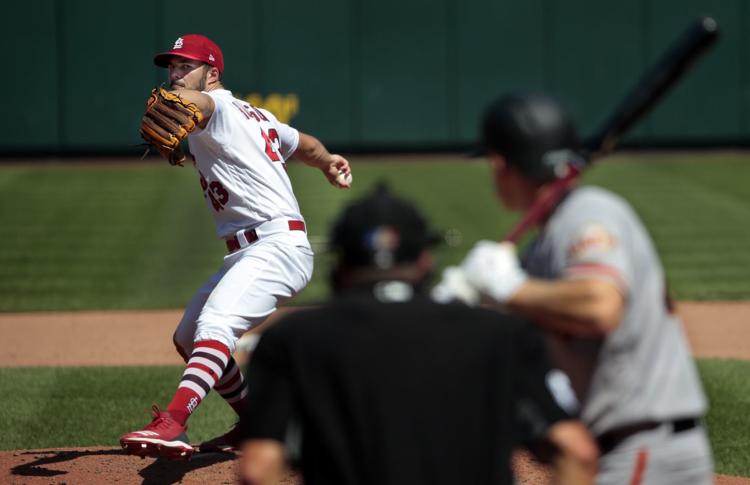 Cardinals 10, Giants 0 at Busch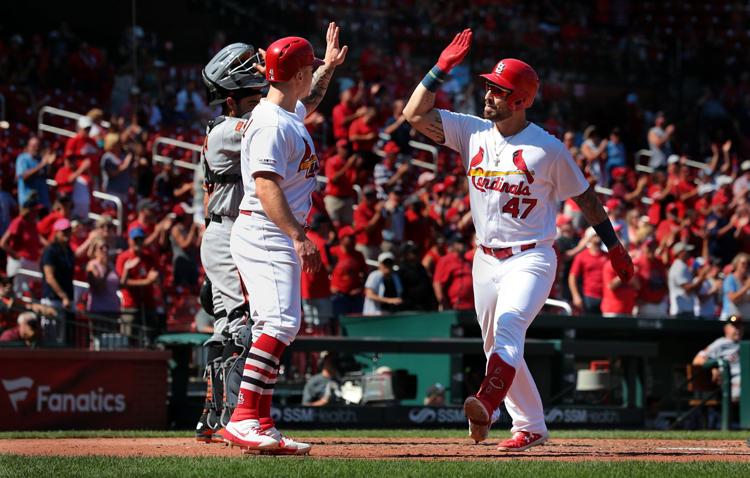 Cardinals 10, Giants 0 at Busch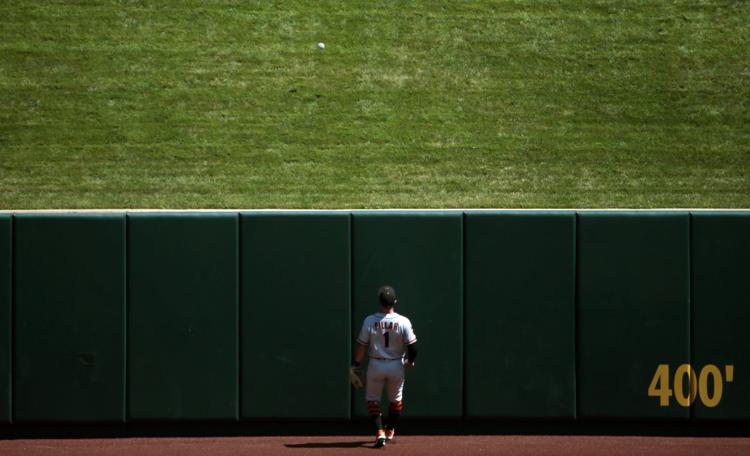 Cardinals 10, Giants 0 at Busch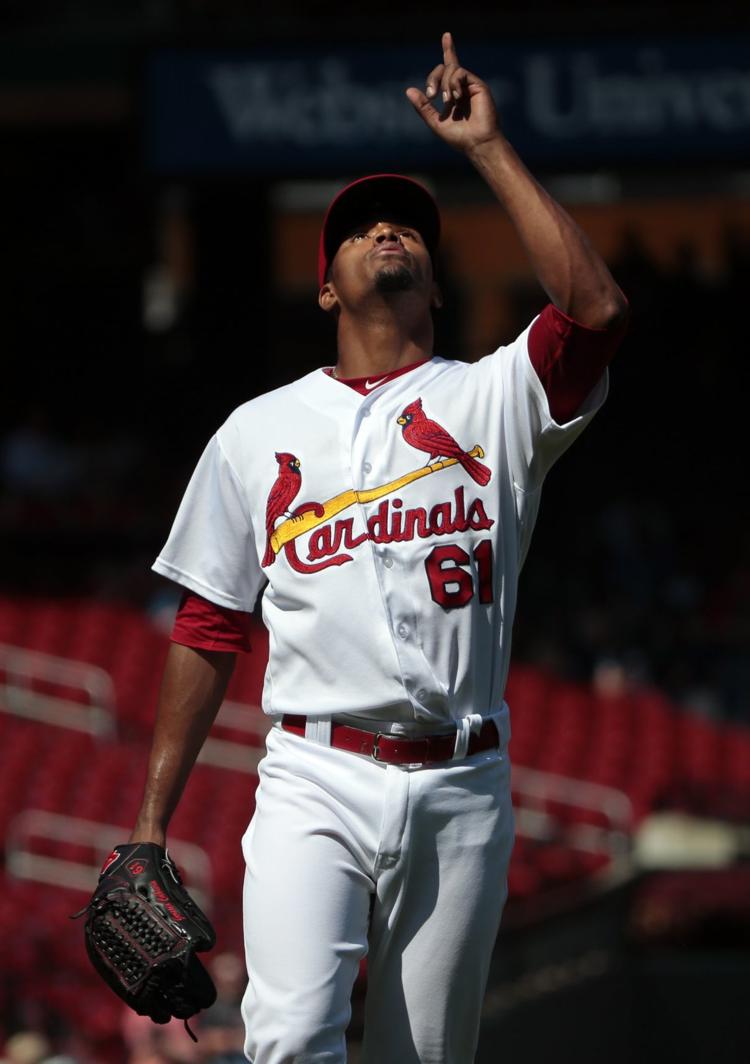 Cardinals 10, Giants 0 at Busch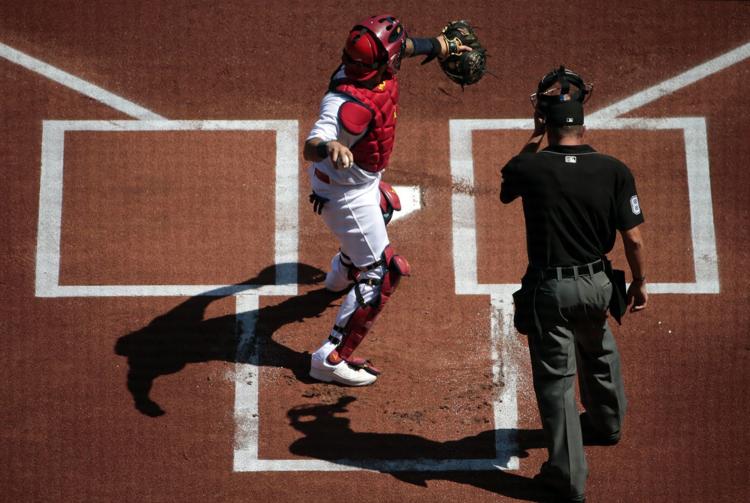 Cardinals 10, Giants 0 at Busch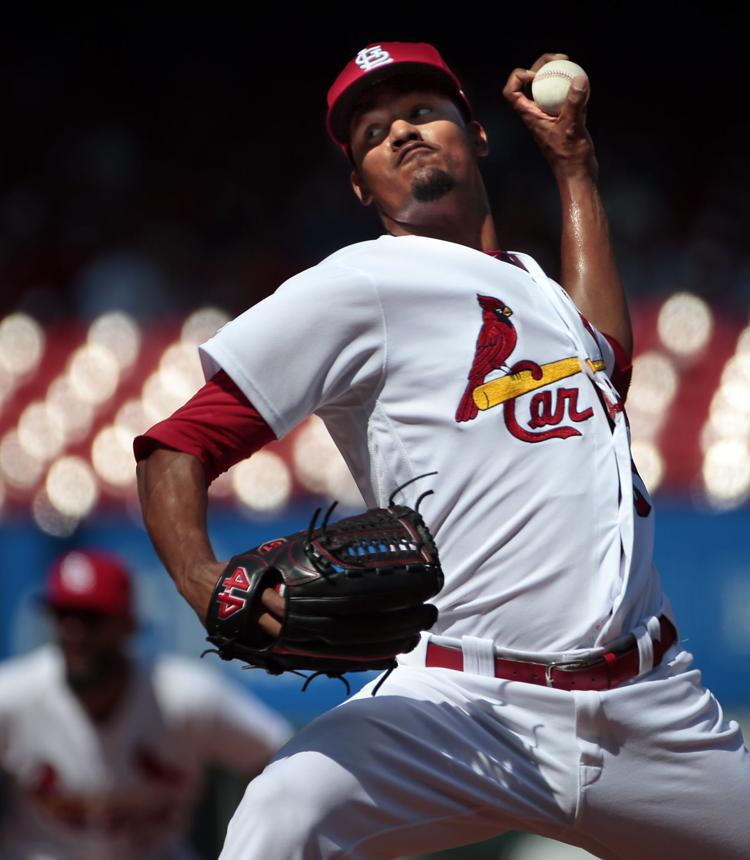 Cardinals 10, Giants 0 at Busch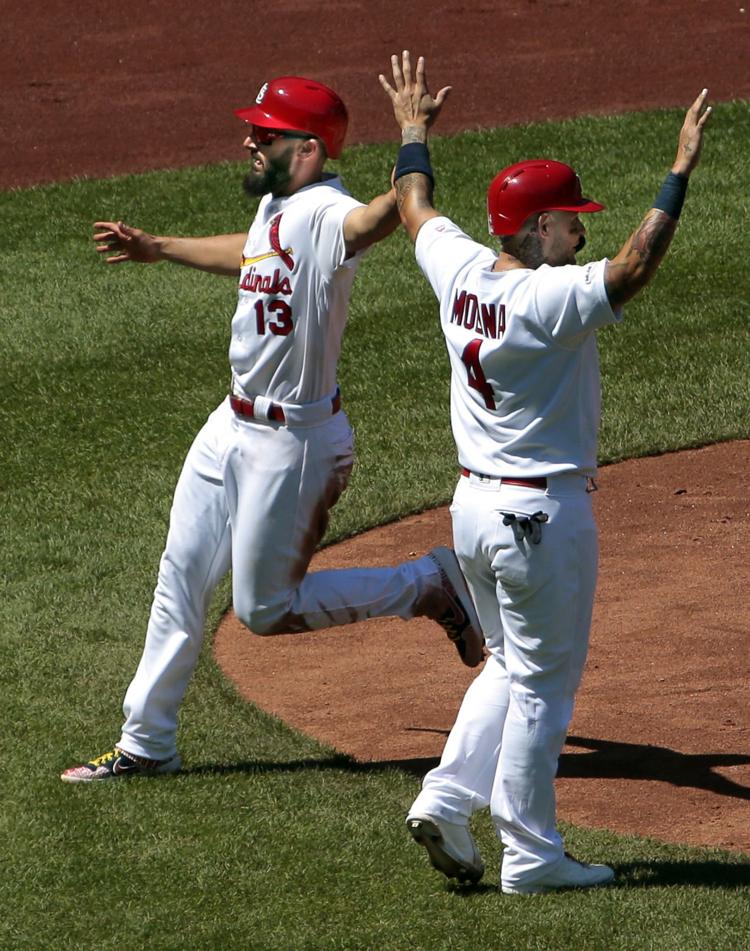 Cardinals 10, Giants 0 at Busch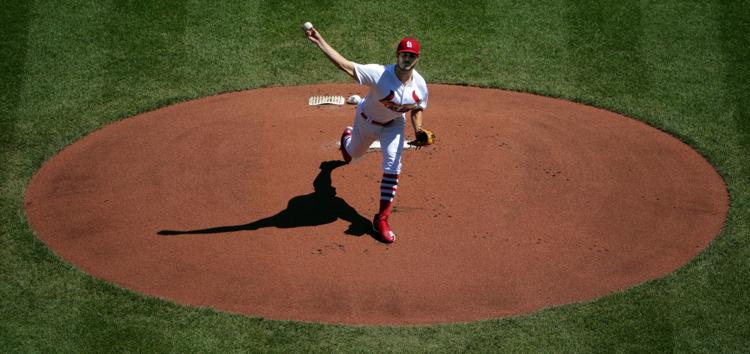 Cardinals 10, Giants 0 at Busch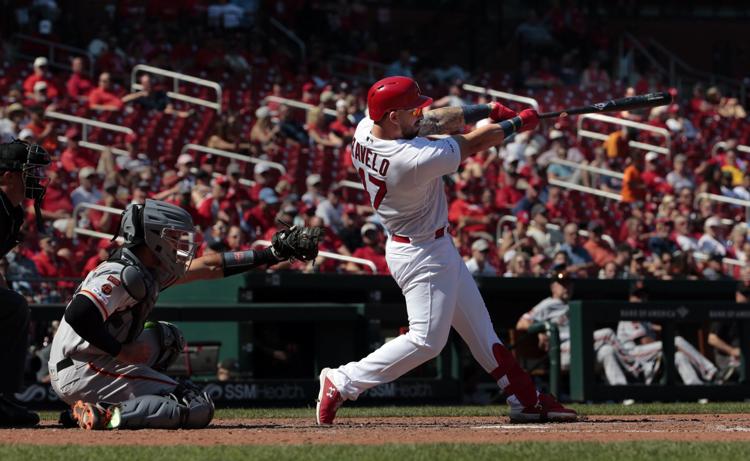 Cardinals 10, Giants 0 at Busch
NO headline in galleries