PORT ST. LUCIE, Fla. • A pitcher had a glitch. The rookie wanted a word.
Before Yairo Munoz's dense bones saved his spring, he impressed a new manager with his sharp mind.
This was during last season's second half, after Mike Shildt started bringing his players together daily to talk ball.
Questions were asked. Tips were swapped. One of Munoz's contributions sticks with Shildt, still. During one session, the utilityman who wears a running back's number (34) told the room he had faced an upcoming opposing pitcher in the minors. He remembered the pitcher rarely checked on baserunners before starting his motion toward the plate. Video confirmed the trend. Sure enough, the Cardinals swiped a bag against the guy.
"One of the good things about this team is, it doesn't matter if you are a veteran or a rookie, you get an opportunity to speak up," Munoz said this week, as translated by team interpreter Carlos Villoria-Benitze.
"One of the things Yadi (Molina) told me," Munoz said, "is that there are things veteran players might not see that a rookie sees, and vice versa. It doesn't matter if you are a rookie, or a veteran. The opportunity for me to speak up is good, because the goal here is to help the team win, for me and my teammates to become better players. If I see something, I have the confidence now to talk, to speak up and talk to my teammates and manager about it."
Since Munoz became a Cardinal in the Stephen Piscotty trade, the stocky, smiling Swiss Army knife has impressed teammates and officials with his approach. He forced the Cardinals to take him with them due to his tremendous spring one year ago. He made 26 starts and played nearly 700 innings while appearing at six different positions during his first season in the majors. His .763 on-base plus slugging percentage ranked eighth among the 20 MLB rookies who appeared in more than 100 games.
His upside needs no translation. It's his immediate future that remains foggy.
The 24-year-old Munoz's competition against 26-year-old Drew Robinson continued Sunday, when Munoz started in right field before switching to shortstop in a 9-1 Grapefruit League loss to the New York Tebows.
If veteran Jedd Gyorko and his sore calf can dodge the disabled list, and the sense Sunday was that they would, the Cardinals' claimed bench spots could read as follows: Gyorko, Jose Martinez, Tyler O'Neill, Matt Wieters and either Munoz or Robinson.
"It's a good competition, right?" Shildt said about those last two names. "Both guys are playing well, going about it. We are doing what we can to prep them for that role. We moved Munoz from right, to short (on Sunday). We moved Drew (on Saturday) from third, to second. Have them play different positions. That's the reality of what they would be looking at. They have both done a nice job. We still have some spring left to figure it out."
Munoz prioritized defense this offseason and feels he is ready to scale back the errors that at times snowballed on him. On Sunday, a double dropped in right field that might have become a sensational catch if a true outfielder had been in Munoz's spot instead. But he made the routine plays, then started a double play after he switched to shortstop.
This should come as no surprise, but Munoz's offense is once again making his case. Robinson is a lefthanded hitter, which would seem to give him an edge. The catcher Wieters, though, is a switch-hitter, and perhaps his presence decreases the lefty advantage for Robinson. Asked Sunday if he has a set number of southpaws he wants for his bullpen, Shildt said what mattered most is getting outs. If he takes the same approach for his final bench spot — prioritizing players who don't make outs — Munoz becomes hard to pass over.
Robinson is seven-for-26 in camp with two doubles, no walks and 10 strikeouts. Munoz is seven-for-20 with one double, one walk and two strikeouts. He puts balls in play.
Robinson's on-base plus slugging percentage in 216 MLB at-bats since 2017 reads .667. Munoz's OPS in 293 MLB at-bats since 2018 reads .763.
And then come some really fascinating numbers.
Munoz's batting line against National League Central opponents last season read .319/.397/.486. He slashed .353/.436/.513 with runners on base, and .324/.435/.500 with runners in scoring position.
"What surprised me was his advanced approach," Shildt said. "He ended up being one of our better two-strike hitters, you know?"
I didn't, until Shildt pointed it out. Munoz led the Cardinals in average (.247), on-base percentage (.302) and slugging percentage (.348) in two-strike counts.
"He showed a knack to be able to drive in a run, move over a runner, take a tough at-bat," Shildt said. "And I also appreciate the fact he loves facing guys with better stuff. He loves that. We recognize when we are facing a Cy Young guy. He wants in that lineup. He wants that at-bat. You can't have enough of those guys."
Munoz is tough, too. Or maybe he's just lucky. Probably both.
His start Sunday came a week after a pitch smacked into his hand. Everyone figured the wrist was broken, Munoz included. He flashed a smile as he pointed to the spot this week. There was not even a bruise.
"Before he got hit (in the wrist), he was leading our team in hits (this spring)," Shildt pointed out. "He's playing well. Playing different positions. Playing good defense."
This was when Shildt told the story of Munoz helping orchestrate a steal.
"He provided value to what we were trying to do to compete that day," the manager recalled.
Munoz declined to reveal the pitcher's name or team. The Cardinals might face the same guy this season. He intends to be there if they do.
---
Key questions for Cardinals to answer
CRUNCH TIME AT SPRING TRAINING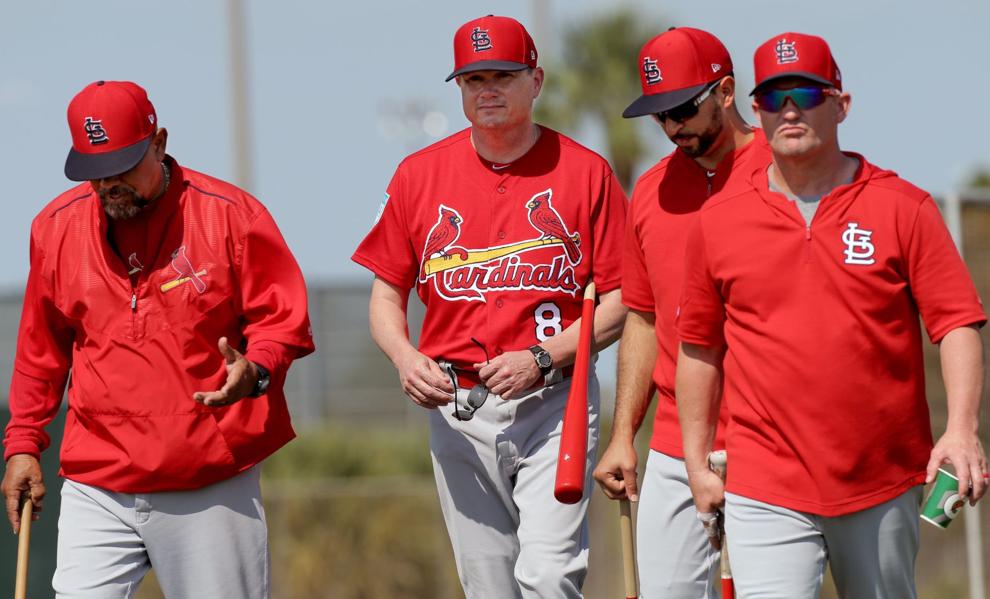 JUPITER, Fla. • The Cardinals are rounding spring's second base.
They return to work Friday with fewer than three weeks remaining before Game 1 in Milwaukee.
From this point forward, things matter a little bit more every day. Signs are beginning to show.
This week, first baseman Paul Goldschmidt played in back-to-back games for the first time this spring. Starter Jack Flaherty could be spotted in a hallway, hood up, speaking to himself before a start. Yadier Molina is catching.
Moving forward, everything will be scrutinized. As if it was not already. But nothing will receive more attention than manager Mike Shildt's lineup. Who's in, out? Who's up, down? Who has to wait his turn?
In the spirit of spring crunch time, here's Ben Frederickson's all-intrigue lineup:
WILL OZUNA COME THROUGH?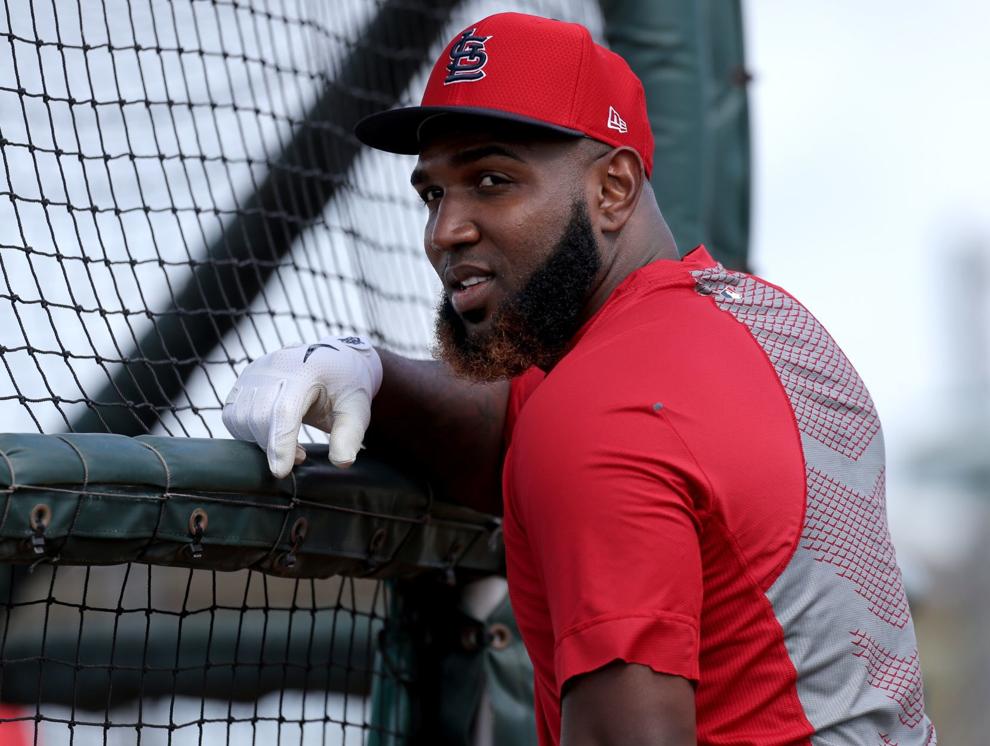 If life was Instagram, there would be no concern. Before spring training began, Marcell Ozuna posted a video of his workouts as a response to remarks made by the Cardinals front office regarding its lack of communication with the left fielder following his shoulder surgery. Another series of videos posted Thursday showed Ozuna's improved throwing motion with a one-word caption: "Ready." Evidence beyond social media would be comforting. So far, Ozuna is without a hit in 12 spring training at-bats. If Ozuna relocates the power his injured shoulder sapped last season, whispers about how he handled a very important offseason will cease. His power can overshadow, but first it has to flash.
WHAT'S THE PLAN WITH FOWLER?
The Cardinals decided during The Offseason Of Harper to recommit to Dexter Fowler as their starting right fielder. Both parties pointed to a fresh page and positive vibes. At some point in the near future, positive results must become more important. Fowler has two hits (both singles) and five strikeouts in 16 spring at-bats. So far, the switch-hitter has not faced a lefthanded pitcher. Something to watch moving forward.
CAN BADER TAME SOME SLIDERS?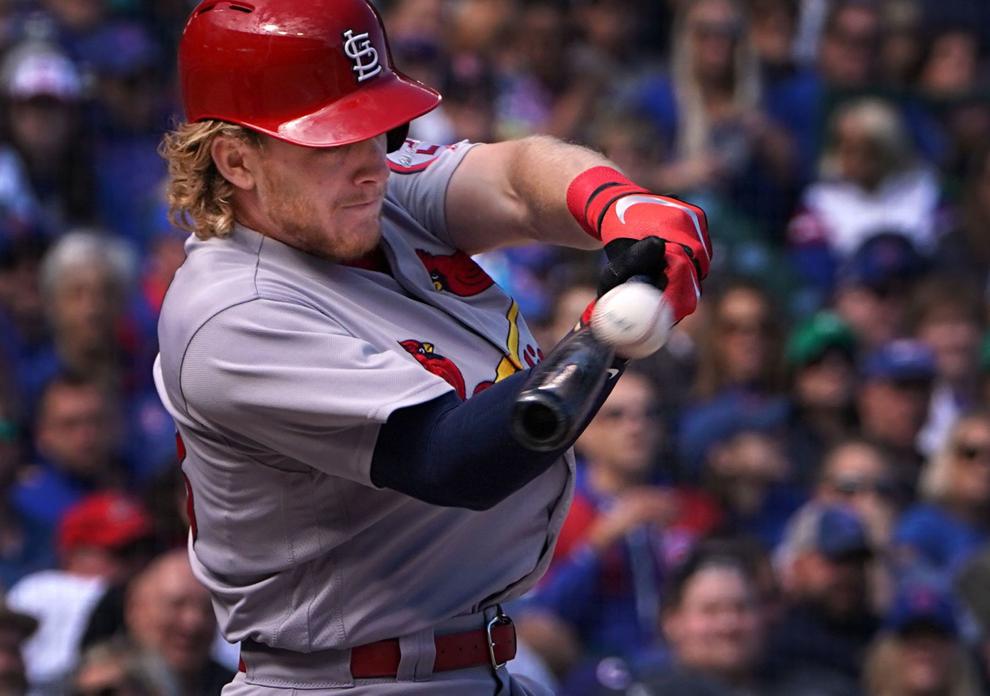 Hall of Famer Lou Brock says Harrison Bader should start every day, even if he's hitting .110. That's high praise for the elite defense and electric speed Bader offers. But if Bader's bat lags, the lineup is asked to pick up that slack, and an impressive pool of other outfield candidates becomes harder to ignore. Bader went from an on-base plus slugging percentage of .659 in 2017 to an OPS of .756 in 2018. Another step forward could stop the revolving door at the position. His biggest hurdle has been sliders. Per BrooksBaseball.net, Bader averaged .171 against the pitch last season, with a large chunk of his strikeouts coming on that pitch. Bader's spring slash line reads .118/.250/.118. He has two singles, three walks and six strikeouts in 17 at-bats.
WILL O'NEILL FORCE THE ISSUE?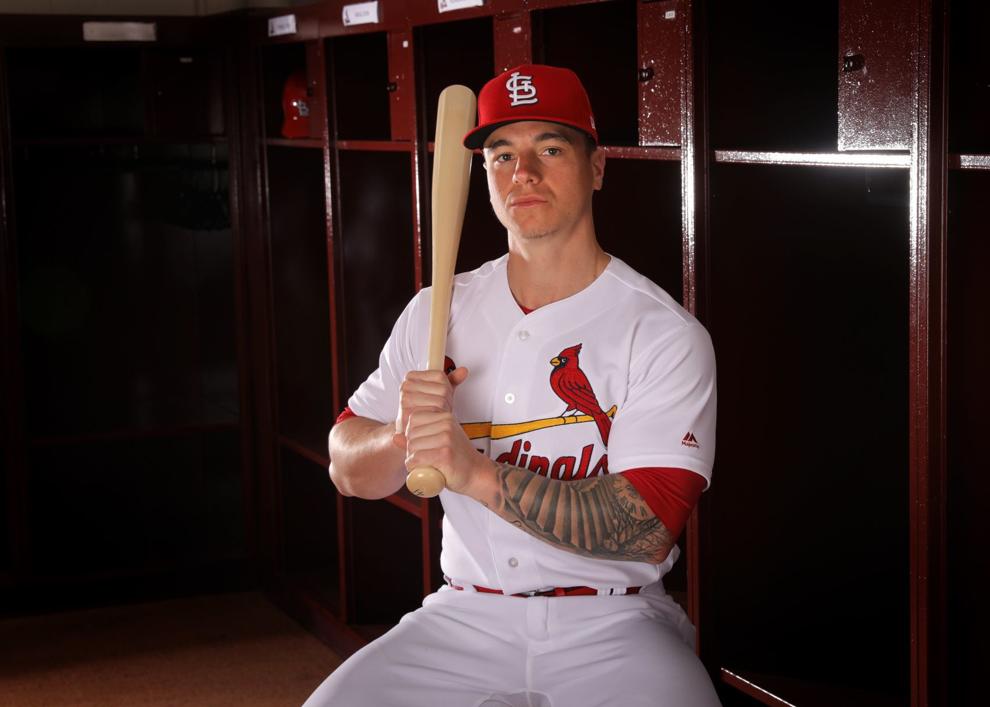 It's important to remember the Cardinals are comfortable playing Tyler O'Neill in every outfield spot. That means the slugger's scorching start to the spring circuit is applying various degrees of pressure to all of the outfielders mentioned above. Entering Thursday's games, only Lewis Brinson of the Marlins had more home runs (five) than O'Neill (four). O'Neill has also taken five walks, a nice counter-balance to his seven strikeouts. He can't go to Class AAA if he keeps doing this.
CAN CARLOS MARTINEZ QUIET HIS CRITICS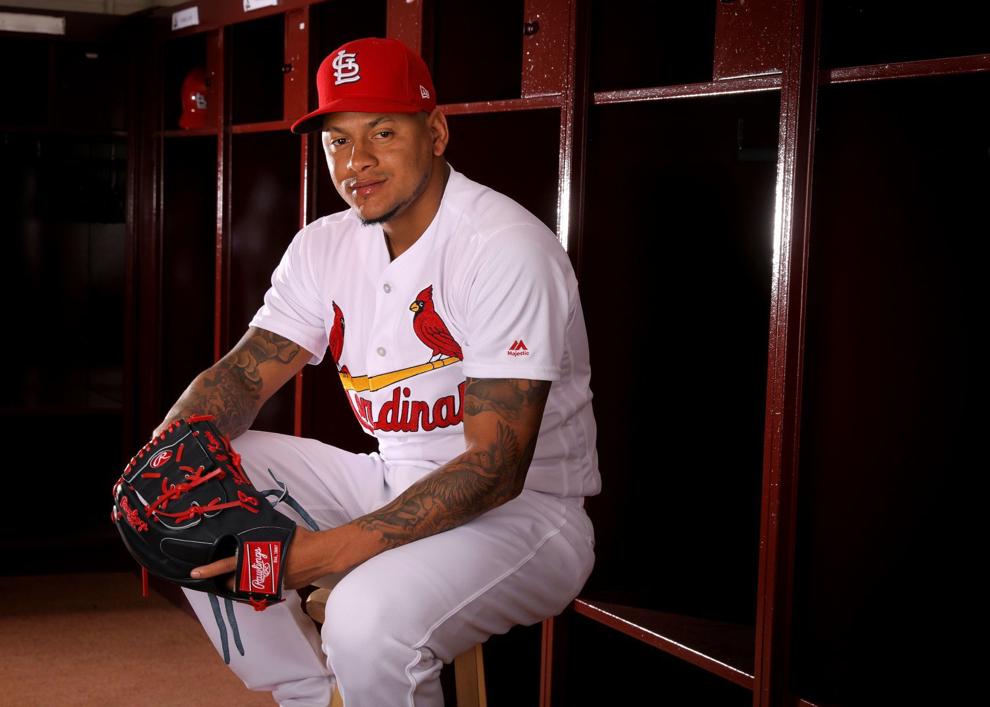 Technically, there still could be time for Carlos Martinez to prove his health and build up his arm enough to be in the rotation by the season's start. Realistically, it's a stretch. Martinez insists he's a starter, and that would be the best-case scenario, if his body can bear the workload. There are reasons to question if it can, considering he has hit the disabled list three times since 2018 and encountered shoulder-related turbulence once again this spring. Every setback makes you wonder if Martinez would be better off shifting to the bullpen to form a three-headed monster with Andrew Miller and Jordan Hicks.
WHO WINS THE RACE FOR ROTATION'S NEXT MAN UP?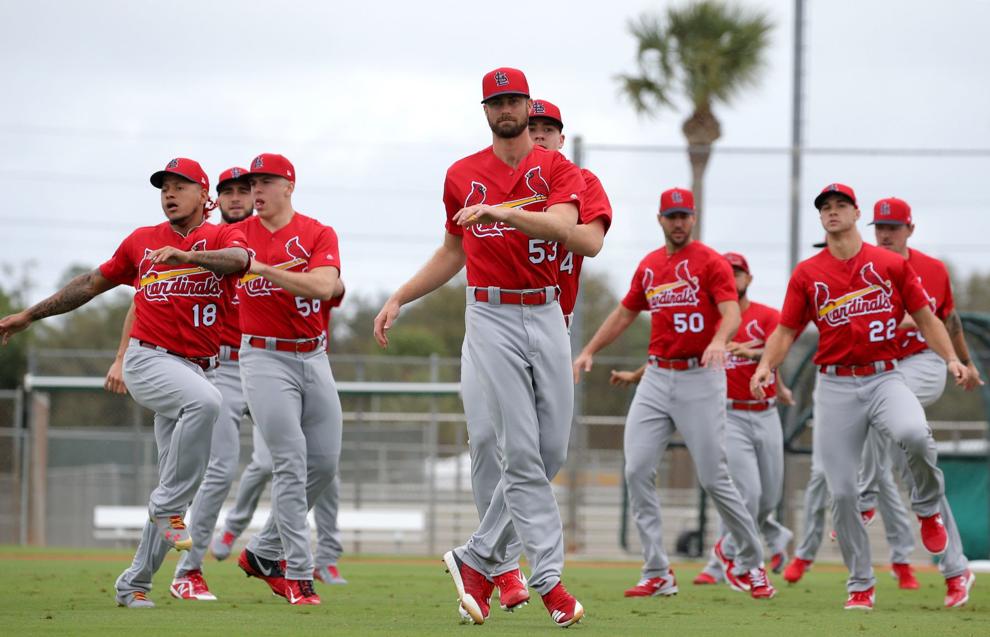 Alex Reyes is on a mission. Dakota Hudson continues to demand attention. And then there is the always overlooked John Gant, who among returning rotation candidates quietly ranked third in starts (19) and fourth in innings pitched (114) while turning in a 3.61 starter's ERA. Gant is out of options, which makes him the easiest pick.
PATIENCE OR PERFORMANCE VALUED IN BULLPEN?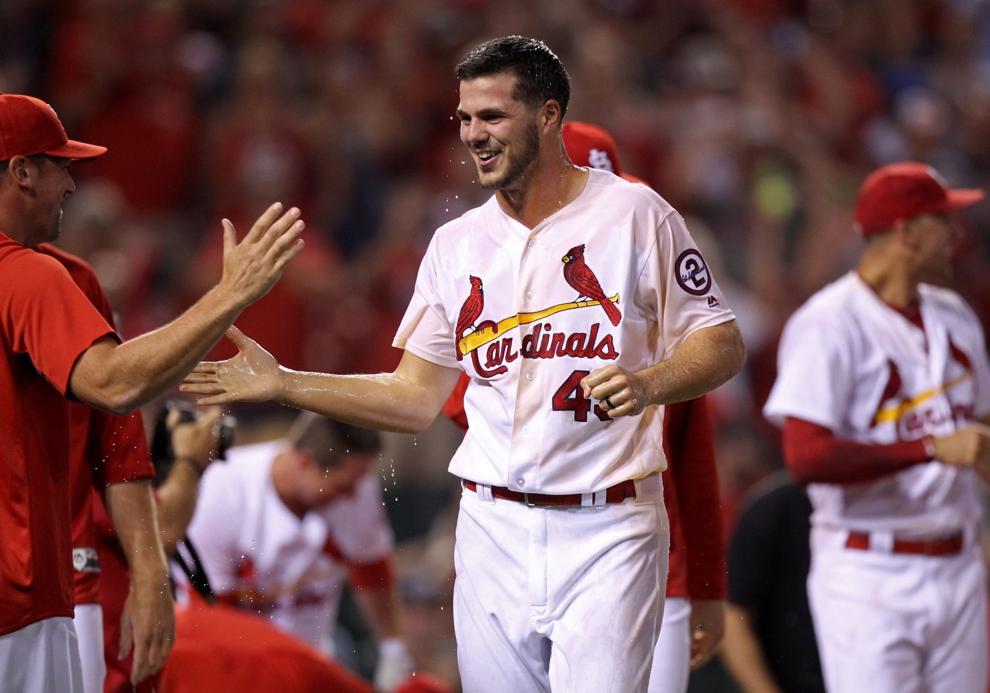 Luke Gregerson and Brett Cecil have the contracts, but they have yet to appear in a game since the start of their very important springs. If the bullpen shrinks because an additional position player (like Tyler O'Neill) breaks camp, prioritizing performance (like Dakota Hudson) is even more important.
WHO BECOMES THE SWISS ARMY KNIFE?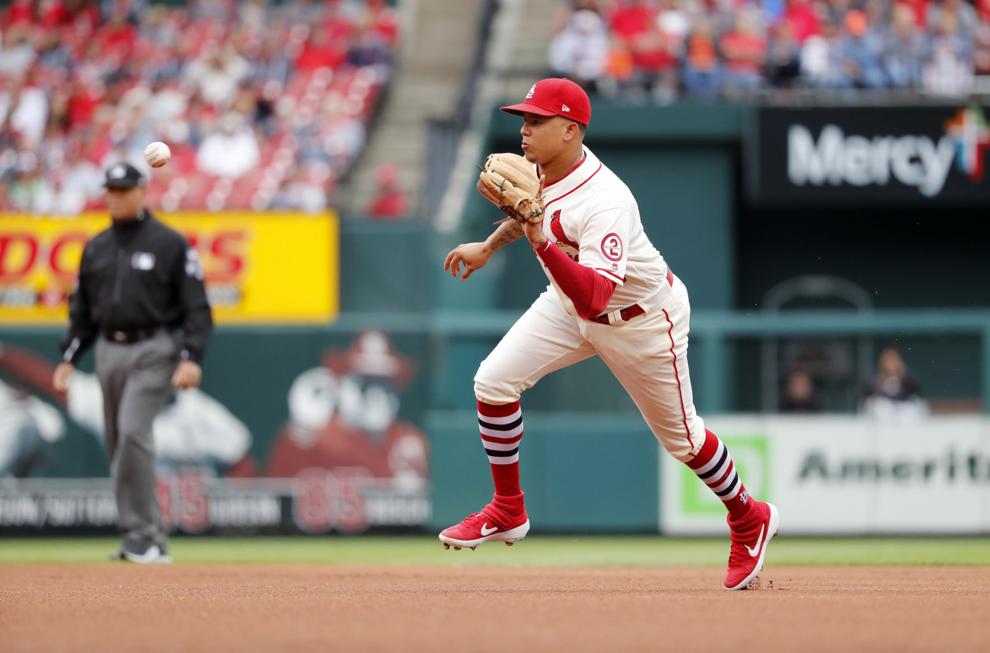 Writing off Yairo Munoz seems risky. He's not a lefthanded hitter like Drew Robinson, but he's dominating another spring, slashing .429/.471/.500 despite a pitch to the wrist that he simply shrugged off.
CAN PENA PUSH BACK?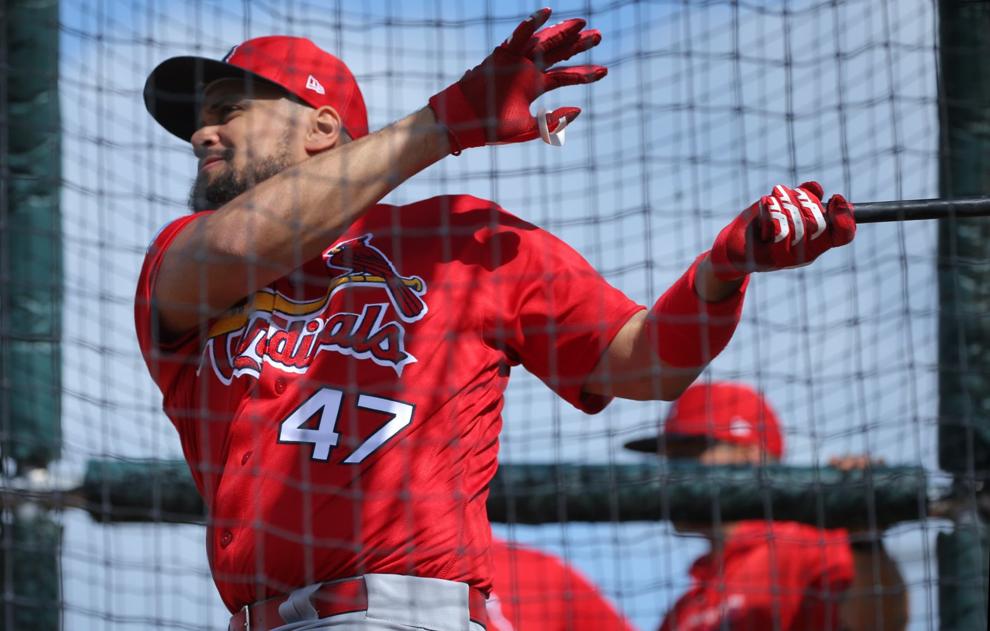 An oblique injury to Francisco Pena has complicated his goal of besting Matt Wieters to be Molina's backup. Pena is pushing to return earlier than initially expected. Ask him if spring training matters.