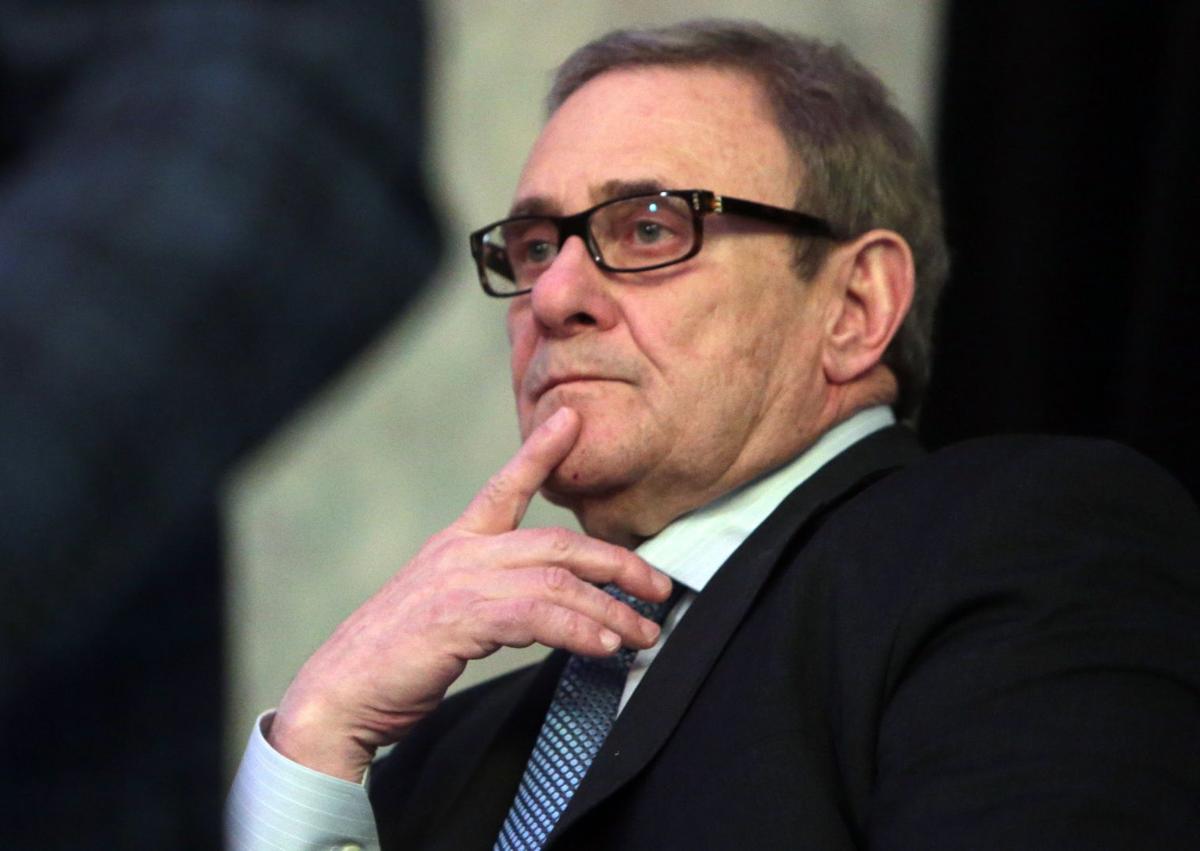 So much for that protective order, right?
The list of moments that prove the NFL believes it does not have to play by the rules — its own, or the law's — needs to be updated again.
By now those paying close attention to the Rams relocation lawsuit saga are well aware of how the NFL switched gears regarding the importance of the relocation guidelines. During a rigged relocation process that sent the Rams back to Los Angeles, these rules were presented as something close to sacred, a key component of St. Louis' chance to keep its football team. But after those same guidelines were mangled to create the league's desired outcome despite a spirited effort to create a riverfront stadium in STL, the guidelines have been referred to as nothing more than mere suggestions.
Team STL, the lawyers representing the city, the county and the dome authority in this yearslong civil suit filed way back in 2017, seem quite content to let a jury decide in January.
It is the league's hypocrisy that set the strong foundation for this case, and examples of it have continued.
Another can be found in the stack of missed deadlines that piled up on NFL owners belonging to the league's Los Angeles committee who failed repeatedly to provide the proper financial information required by Circuit Court Judge Christopher McGraugh in order for Team STL to build its case for potential punitive damages. At one point during a hearing, an NFL lawyer attempted to explain that the requests were not met in a timely matter because his clients did not understand why the information was required. Um, because the judge said so? Failure to comply has resulted in a handful of owners being scheduled for another round of depositions to discuss their sizable fortunes under oath.
The most recent example is playing out right now, in real time.
Despite the existence of a protective order that was pushed for by the NFL, there are now not one but two national stories that aim to detail what Kroenke has offered Team STL in an initial (and rejected) settlement pitch. ESPN has cited sources that said Kroenke's offer was less than $1 billion, despite reporting that Cowboys owner Jerry Jones told owners the figure was north of that. This was followed by a report from FrontOfficeSports.com that claims Kroenke's rejected offer was for $100 million.
Team STL is not commenting on the details of either report. It points to the protective order as the reason. That should answer any questions about which side of this lawsuit is leaking settlement numbers, real or inflated.
There are reasons this is happening, some more obvious than others.
Tension has developed between Kroenke and other NFL owners regarding his questioning of the indemnification agreement he signed before being allowed to move the Rams. The pressure for Kroenke to settle, and keep other owners out of it, has intensified. Kroenke's desire to spread the cost of the lawsuit around has increased as the price of the lawsuit grows. There is a real debate about what he is and is not on the financial hook for in this lawsuit. NFL commissioner Roger Goodell could be the ultimate decision maker. If it's a settlement, he can help decide who owes what. If it's a jury verdict, damages and potential punitive damages are out of his hands entirely. Team STL is seeking billions.
There's something else to keep in mind.
While the league is aware of the distastefulness of a January trial that would conflict with a Super Bowl at Kroenke's SoFi Stadium, a scarier deadline for The Shield comes sooner. Judge McGraugh has set a hearing for Dec. 3 that will determine if Cowboys owner Jones, Giants owner John Mara, Chiefs owner Clark Hunt and Patriots owner Robert Kraft will be held in contempt of court for not disclosing the required financial information before the final deadline. If those owners come up short again, they could have a hard time defending themselves against massive punitive damages that could result from a trial. Settling before then would eliminate that risk.
Kroenke's initial offer, whatever it was, was not enough. The pressure is building for him to try again. To try bigger.
I don't know if there is a specific dollar figure Team STL is looking for its clients to score in a settlement, but I can tell you all of these developments are proof the lawsuit is working. It's worth remembering that some laughed at the idea of this lawsuit. Mocked it. Dismissed it. We're not just talking about the NFL, either. Some here in St. Louis rushed to rip the effort as sour-grapes pettiness at best, or a money grab by lawyers at worst.
Thankfully that criticism was ignored by Team STL. Bob Blitz and Chris Bauman just kept working. Same for James Bennett and Ed Dowd. The star players of Team STL and their teammates used dogged discovery and legal maneuvering to turn local critics of the lawsuit into cheerleaders as the NFL turned toward infighting. Beware those rushing to move the goalposts now, whether it's obsessing about an expansion team or ignoring the good that could be done for the region with a whopper of a settlement. Revisionist history is happening in real time. Not here.
Now is no time for victory laps, but perhaps the lawyers handling this case and the city and county leaders who will ultimately decide if a settlement offer grows large enough to accept should be given a little bit of trust as this saga enters the settlement spin zone.
If Kroenke and the NFL are serious about avoiding a trial, the best bet is for him and Goodell to get on the same page, get on a plane to St. Louis and get serious about growing the size of that check.