Five topics from columnist Ben Frederickson that Cardinals fans should be discussing:
1. Not the same Nats
Quick, get the Pete Kozma jokes out of your system.
Let them rip — then realize these are not the same old Washington Nationals the Cardinals are meeting in the National League Championship Series.
Thanks to Howie Kendrick's redeeming grand slam on Wednesday night — or was it Thursday morning? — the Nats finally know how it feels to wind up on the right side of a Game 5.
They are the first Nationals to win a playoff series, the first to break through to the NLCS, and they got here by toppling one of the best regular-season teams in baseball history.
"People say we need to get over that hump," Nationals third baseman Anthony Rendon told MLB Network. "Now they can't say that anymore."
"We've been battling so many years to be able to push through," pitcher Max Scherzer told The Washington Post. "And we've been in some tough, tough losses. To finally come through with a huge win, man. Man. I can't."
Yes, it's hard to explain what this injection of confidence might mean for the underdog Nats.
Although it's hard to call the team that just dethroned the 106-win Dodgers an underdog, isn't it?
Wild-card Washington was playing with house money against the Dodgers in the National League Division Series. No one expected them to beat Los Angeles. Especially not after they fell behind 2-1 in the best-of-five series. Especially not after they fell behind 3-0 in Wednesday's Game 5.
No one expected them to crawl out of a 19-31 start, either. And let's be honest. No one expected this in the Nats' first season without that one guy. What was his name again? That's right. Bryce Harper.
But the Dodgers did that October disappearing act again, the one that resembles the meme of Homer Simpson backing into the bushes. Manager Dave Roberts shot sparks. Clayton Kershaw took his traditional October form, crouched on the mound, refusing to look at the home runs he allows, as if they are not real if he doesn't see them land.
The Dodgers, once again, could not handle the spotlight. The Nationals grabbed it and used it to chase away their ghosts. They are now one scary team.
There will be much soul-searching on the west coast. Meanwhile the nation's capital is thinking championship, and we're not talking about the Blues' upcoming trip to the White House.
The Cardinals can beat these Nationals. Looking at the Nationals' bullpen, the Cardinals should beat the Nationals.
They did so five times in seven meetings during the regular season. The Redbirds won three of four at Nationals Park and two of three at Busch Stadium. Just know the Nats will now bring a new kind of confidence into this clash.
Their team motto is, "Stay in the fight."
They're becoming harder to knock down the longer they do.
2. Can Cards handle Rendon, Soto and Co. better than Kershaw?
Anthony Rendon and Juan Soto are a problem. Just ask Kershaw. The Nats duo went back-to-back on the bullpen version of Kershaw in Game 5, tying the game 3-3 and setting the stage for Kendrick's 10th-inning grand slam.
The Rendon-Soto ambush made the Nats just the second team in MLB history to hit back-to-back home runs to tie the game in the eighth inning or later.
Check out some of these postseason slash lines the Cardinals will be attempting to cool off:
Rendon: .350/.423/.650 with three doubles and one homer in 20 at-bats
Ryan Zimmerman: .333/.333/.600 with one double and one homer in 15 at-bats
Juan Soto: .273/.385/.545 with two homers in 22 at-bats
Trea Turner: .280/.333/.520 with three doubles and one homer in 25 at-bats
In Game 5 against the Dodgers, those hitters appeared third, sixth, fourth and first in manager Dave Martinez's lineup. Each has a postseason on-base plus slugging percentage above .850.
"When we go our top five, six hitters, we are as good as anybody," Nats GM Mike Rizzo told The Washington Post. "And in those situations, I feel good that they're going to make something happen."
3. Can Scherzer and Strasburg keep this up?
Max Scherzer came sprinting out of the bullpen after the Nats finished off the Dodgers in Game 5. He had popped up there during the game, as if he was going to insert himself if things didn't go according to plan. Why not? He and fellow starter Stephen Strasburg have been the eager workhorses for Washington through the postseason. Each has made two starts and a relief appearance between the wild-card game and the start of the NLCS. Strasburg's 15 combined innings in three games lead all postseason arms. Scherzer's 13 rank second, tied with Cardinals ace Jack Flaherty.
Strasburg has a 2.40 postseason ERA and a .204 opponent average. He's piled up 21 strikeouts compared to 11 hits and one walk.
Scherzer, like Flaherty has a 2.77 postseason ERA. Postseason opponents are hitting just .174 against him. He's allowed eight hits (three homers) and six walks while striking out 16.
Strasburg looked almost human in Game 5 against the Dodgers. He allowed three earned runs and two homers in six innings. Scherzer hasn't looked human since his wild-card start went wobbly against the Brewers. He blanketed the Dodgers for seven one-run innings in Game 4.
If you're wondering why these guys are coming out of the bullpen on their non-start days, it's because the Nationals are desperate. Their bullpen is their biggest weakness. Washington relievers, even with the help of Strasburg and Scherzer, have a 6.63 ERA in 19 postseason innings.
4. Nats catcher dodges scare
Nats catcher Kurt Suzuki seems to have dodged serious injuries in a scary seventh-inning plate appearance that ended his Game 5 early. Dodgers starter Walker Buehler hit Suzuki in the wrist, but the ball then bounced into his face. He hit the dirt and was tended to by medical personnel. He was on hand for the party after the win.
"I iced him down with a little champagne, so I think he'll be OK," Nationals GM Mike Rizzo told MLB.com. "If he doesn't have a bone showing, he'll be playing, I guarantee you."
5. Some Cards-Nats numbers to know
• Dexter Fowler has a slash line of .313/.421/.625 with more hits (five) than strikeouts (four) in 16 career at-bats against Nats reliever Daniel Hudson.
• Matt Carpenter has a .304 average against Max Scherzer in 23 career at-bats against him. Marcell Ozuna has slugged .583 against Scherzer in 36 carer at-bats against him. Dexter Fowler (.185/.214/.222 in 27 at-bats) and Yadier Molina (.059/.059/.118 in 17 at-bats) have not been so fortunate against Mad Max.
• Stephen Strasburg has been very strong against most current Cardinals, but Marcell Ozuna has slashed .318/.348/.591 against him in 44 career at-bats. He has three homers against Strasburg. That's three more than any other Cardinals hitter.
Cardinals take NLDS, on to the league championship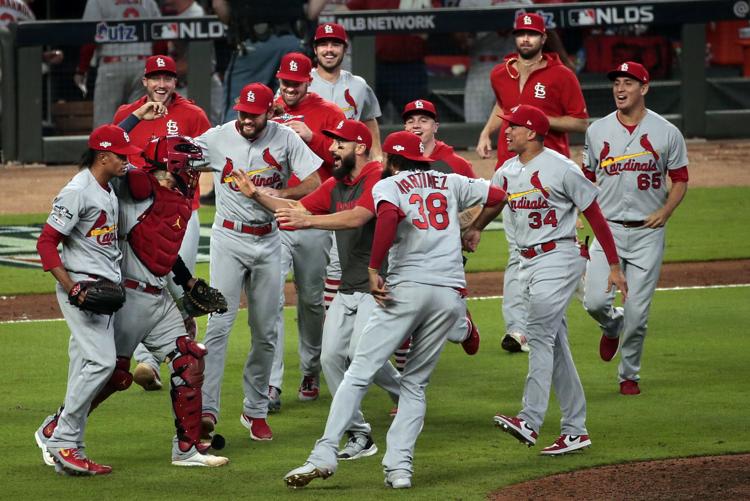 St. Louis Cardinals vs Atlanta Braves, Game 5 NLDS in St. Louis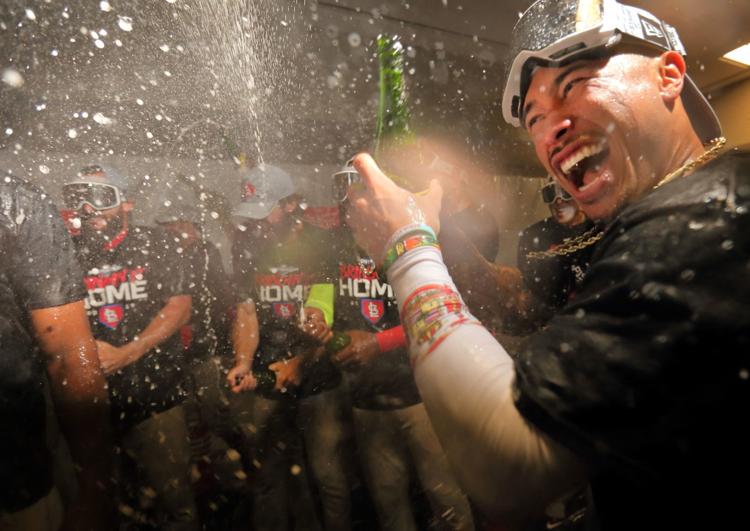 Cardinals take NLDS, on to the league championship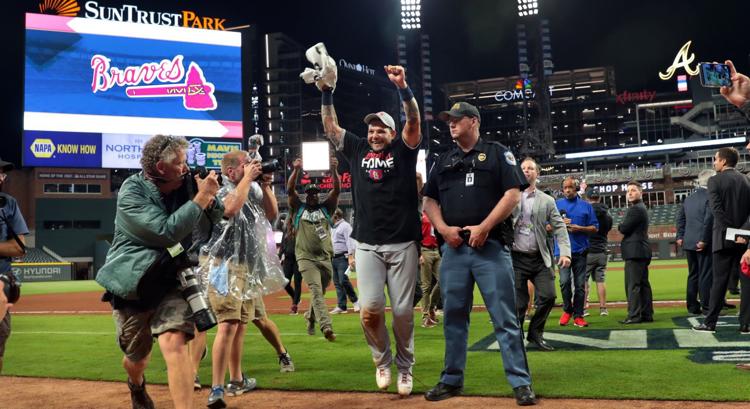 Cardinals take NLDS, on to the league championship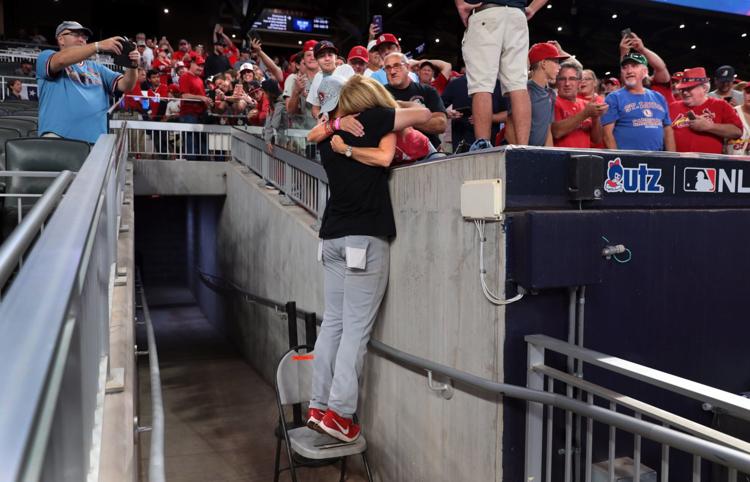 Cardinals take NLDS, on to the league championship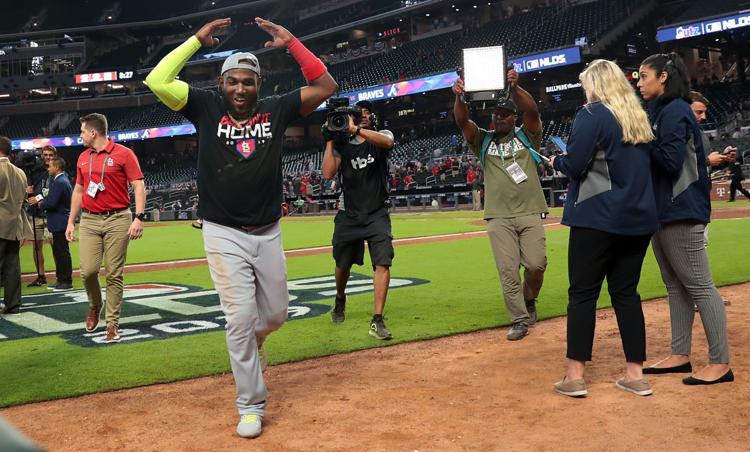 Division Series on the line with Game 5
Cardinals take NLDS, on to the league championship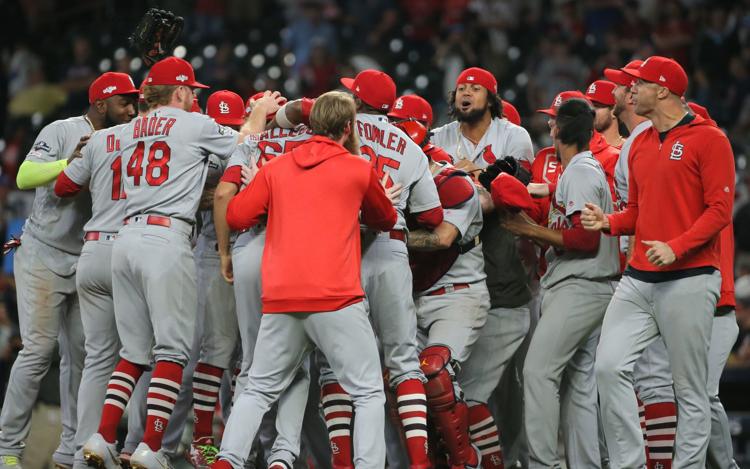 Cardinals take NLDS, on to the league championship
Cardinals take NLDS, on to the league championship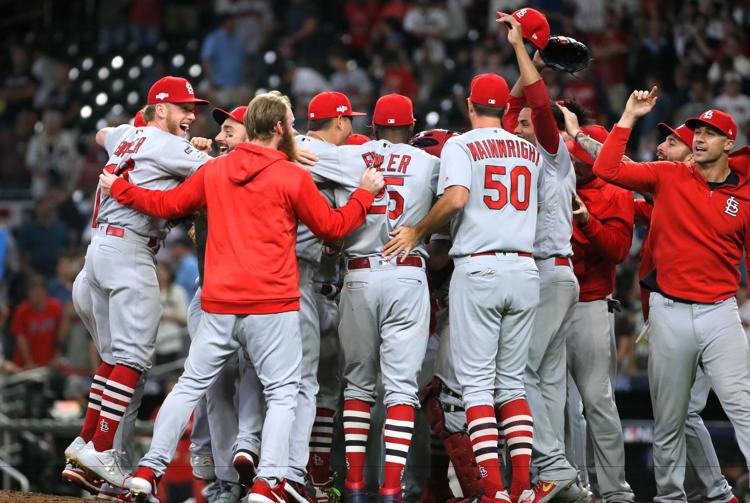 Cardinals take NLDS, on to the league championship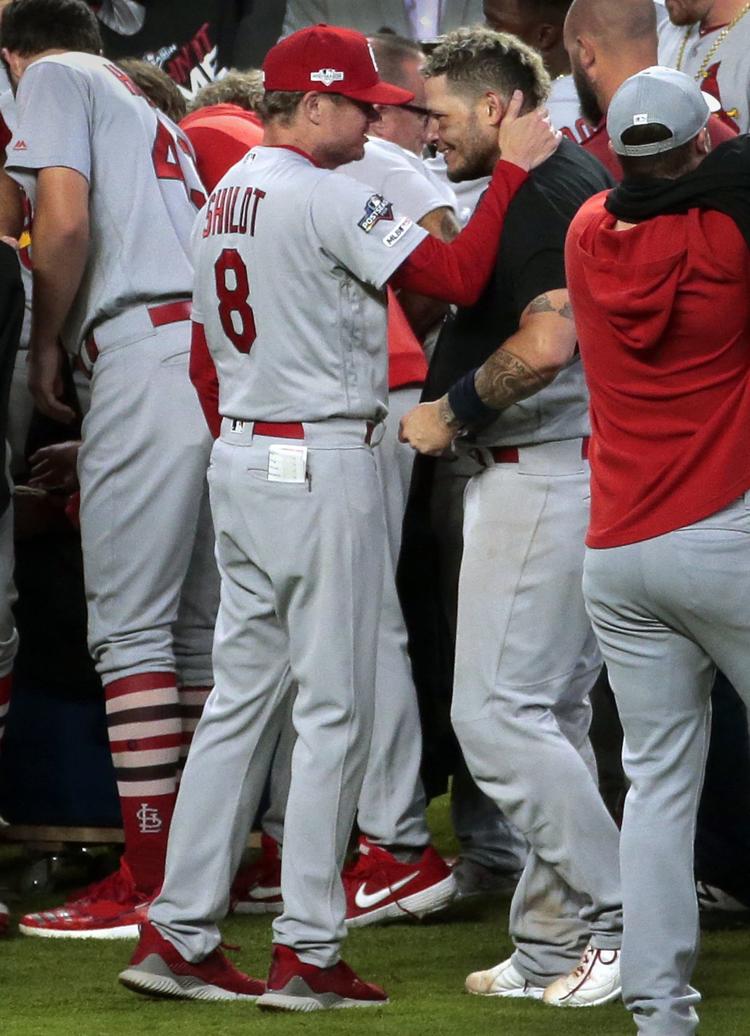 Cardinals take NLDS, on to the league championship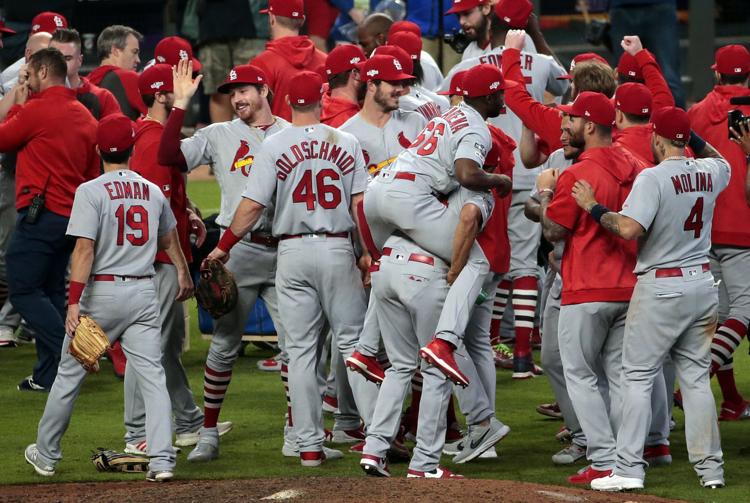 Cardinals take NLDS, on to the league championship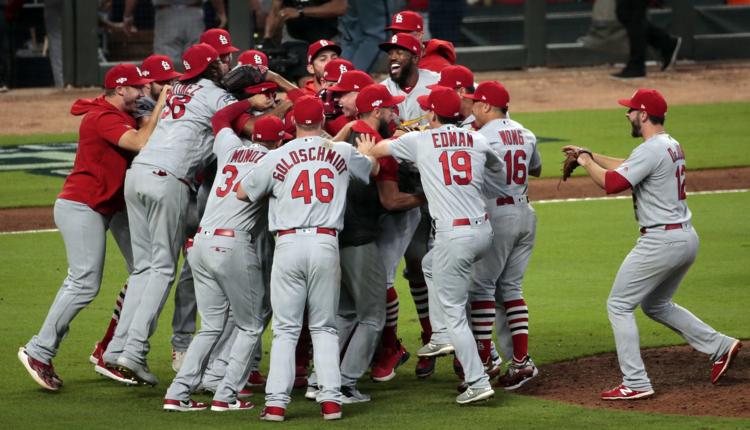 Cardinals take NLDS, on to the league championship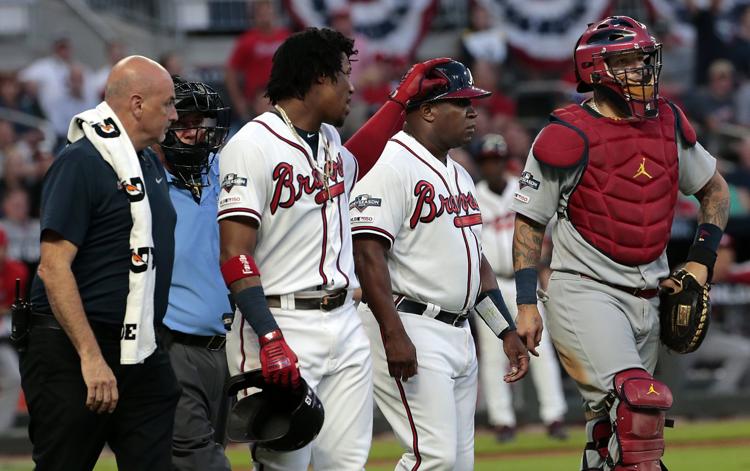 Cardinals take NLDS, on to the league championship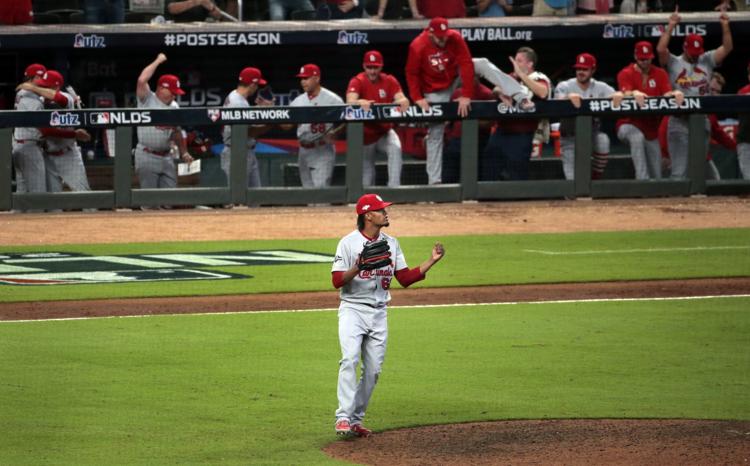 Wong and Molina high-five in Game 5 NLDS vs. Braves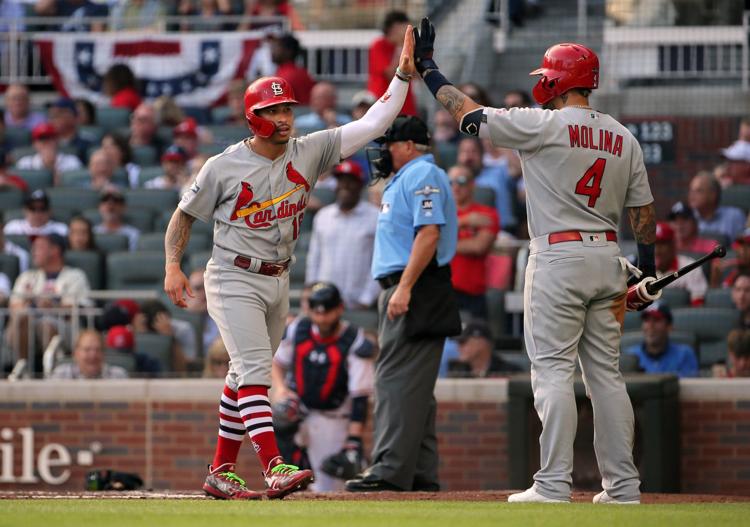 Division Series on the line with Game 5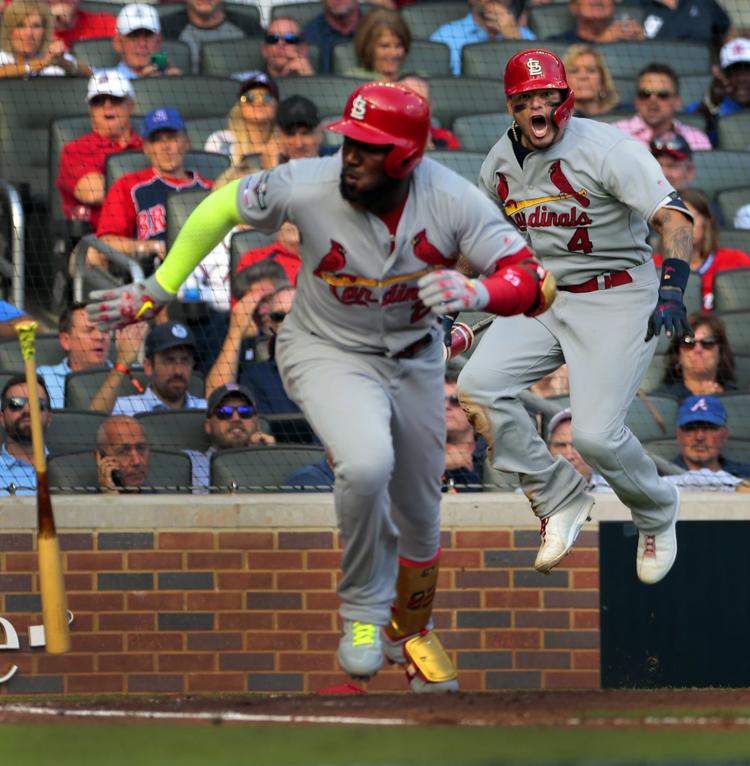 St. Louis Cardinals vs Atlanta Braves, Game 5 NLDS in St. Louis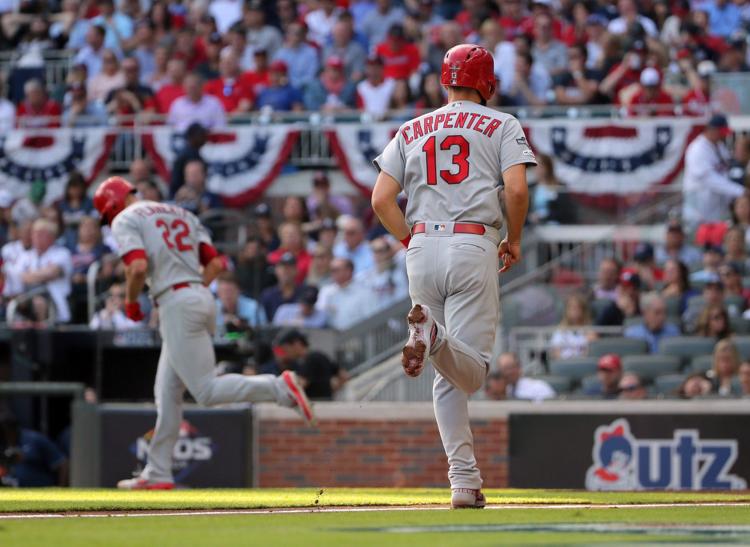 Fans chop cheer during NLDS Game 5 vs. Braves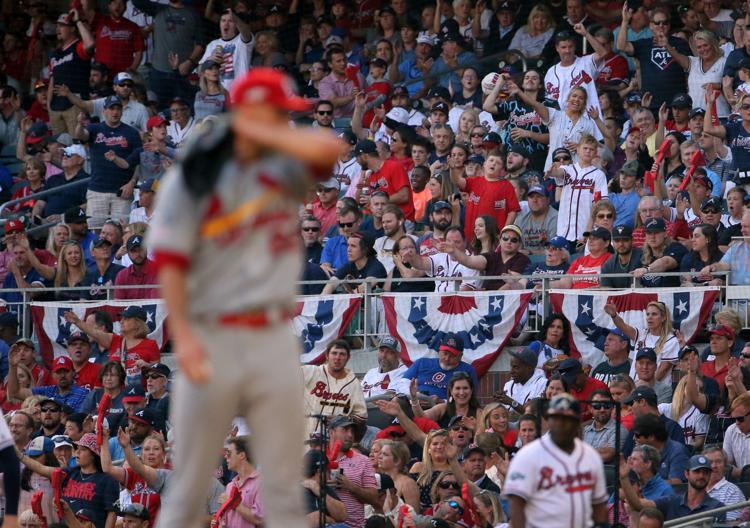 St. Louis Cardinals vs Atlanta Braves, Game 5 NLDS in St. Louis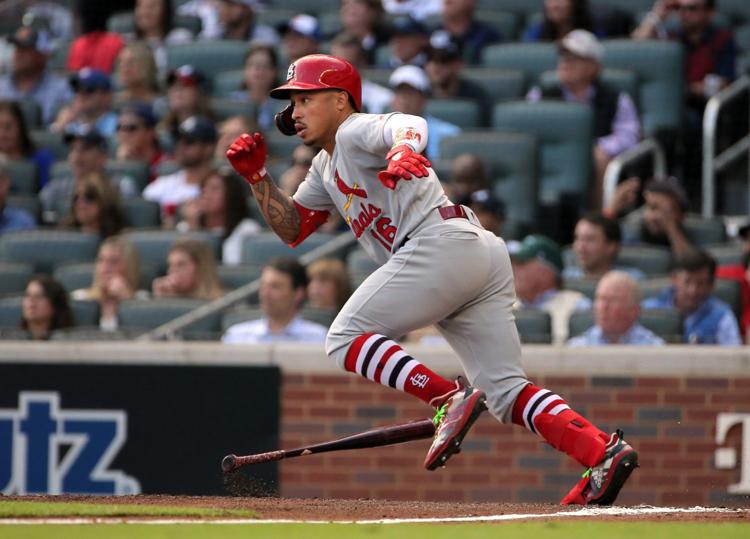 St. Louis Cardinals vs Atlanta Braves, Game 5 NLDS in St. Louis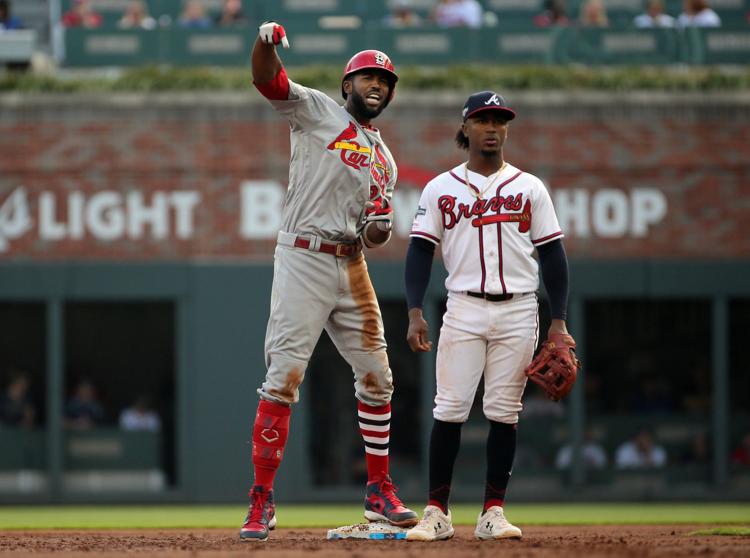 St. Louis Cardinals vs Atlanta Braves, Game 5 NLDS in St. Louis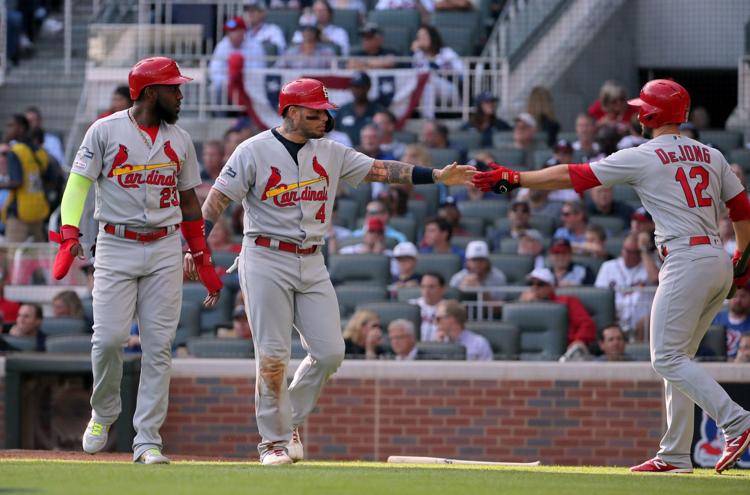 St. Louis Cardinals vs Atlanta Braves, Game 5 NLDS in St. Louis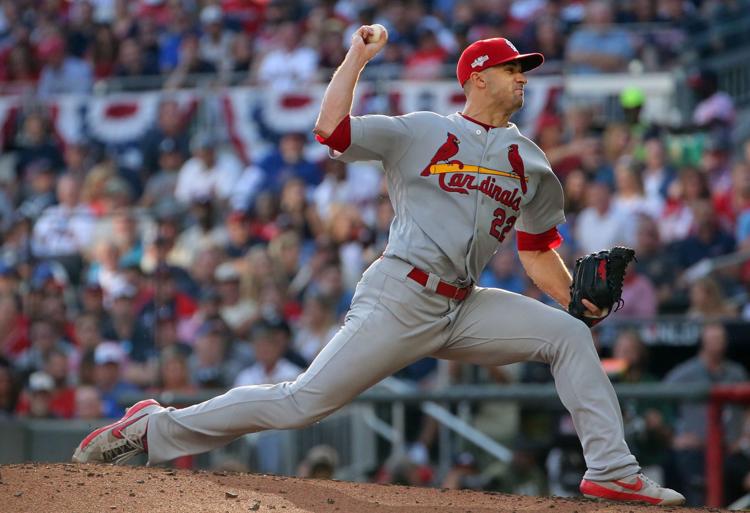 Division Series on the line with Game 5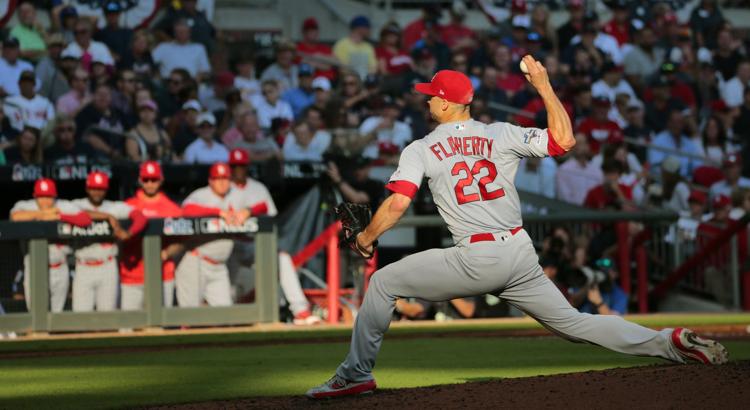 Division Series on the line with Game 5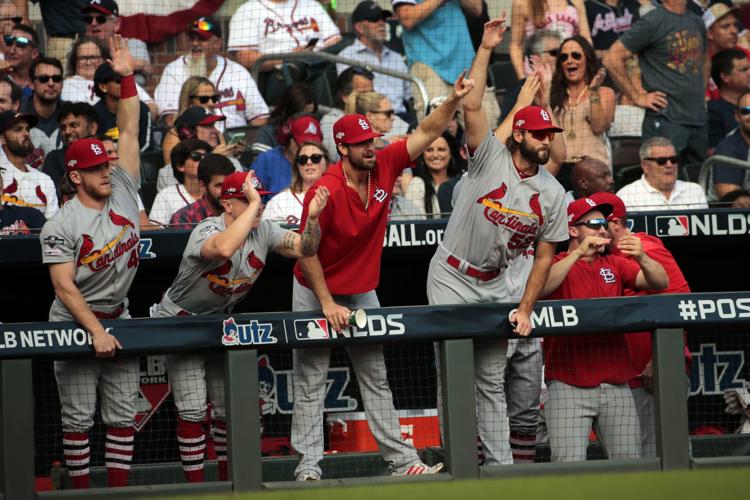 Division Series on the line with Game 5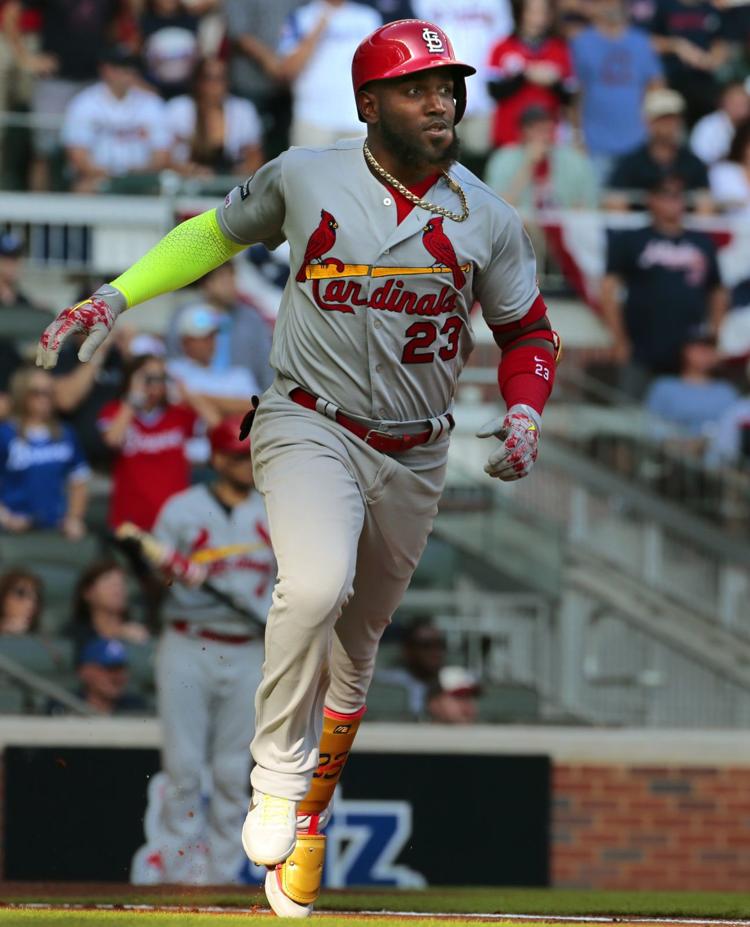 Division Series on the line with Game 5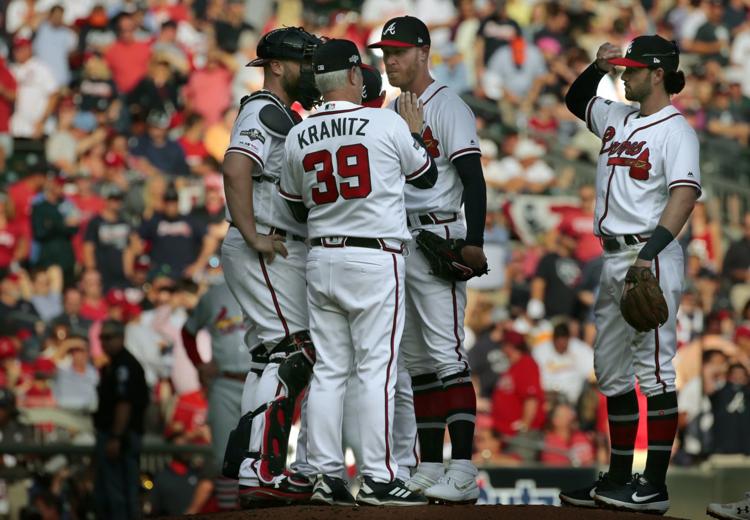 Division Series on the line with Game 5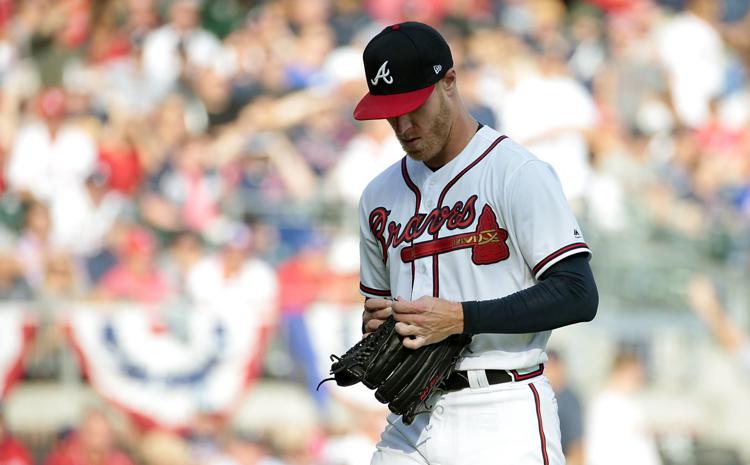 Division Series on the line with Game 5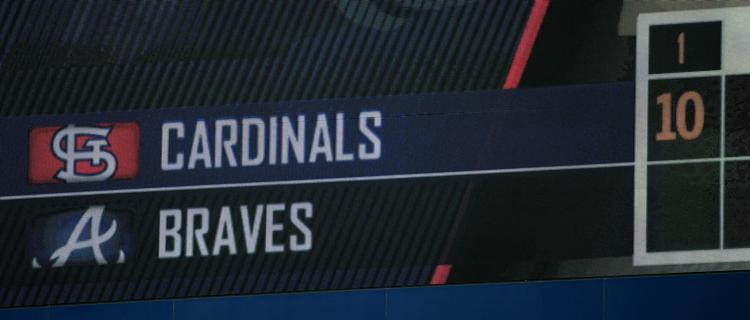 St. Louis Cardinals vs Atlanta Braves, Game 5 NLDS in St. Louis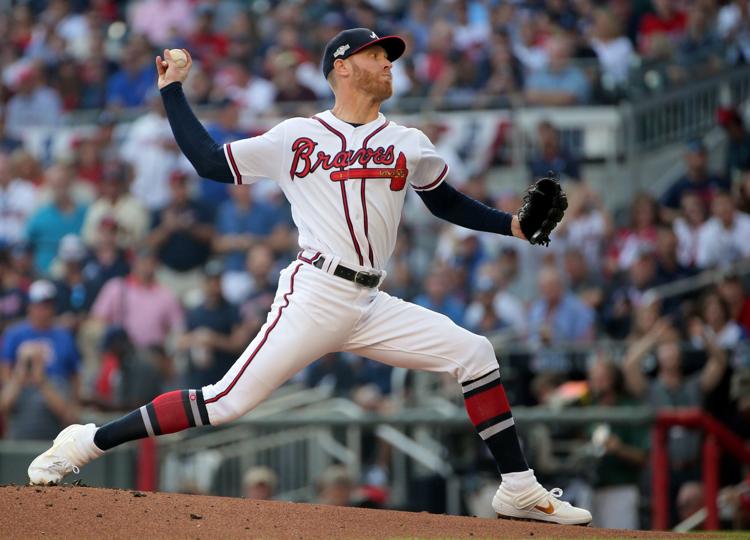 Edman high-fives after scoring in NLDS Game 5 vs. Braves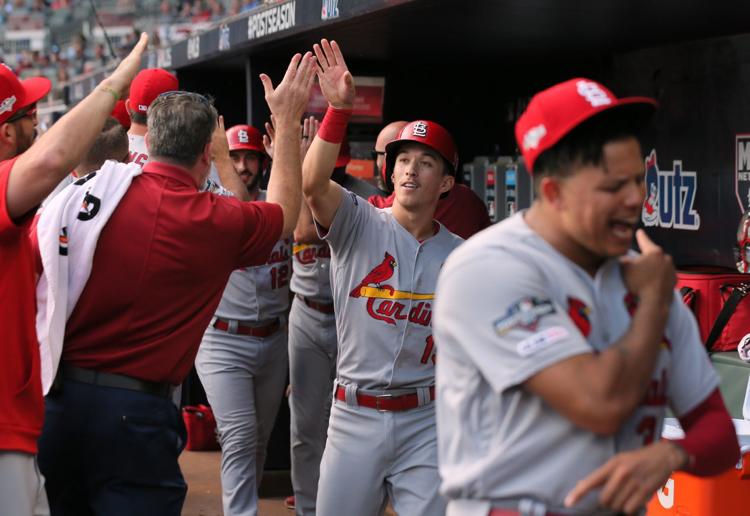 St. Louis Cardinals vs Atlanta Braves, Game 5 NLDS in St. Louis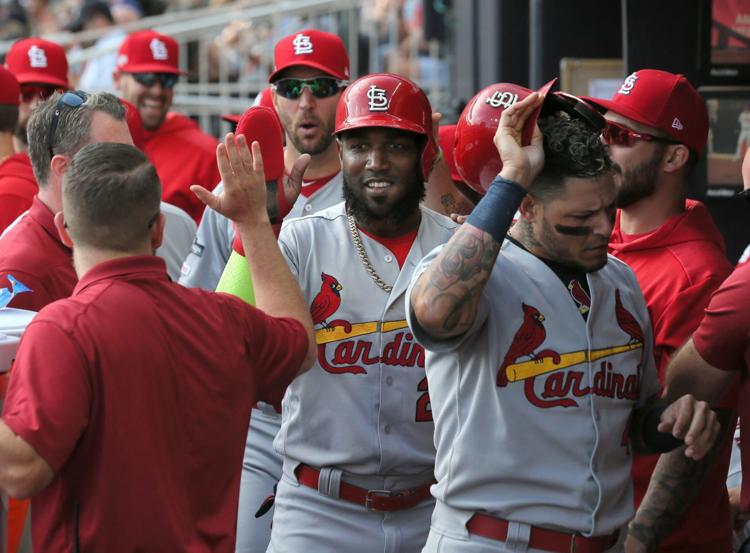 Carpenter gets congrats after scoring in NLDS Game 5 vs. Braves
St. Louis Cardinals vs Atlanta Braves, Game 5 NLDS in St. Louis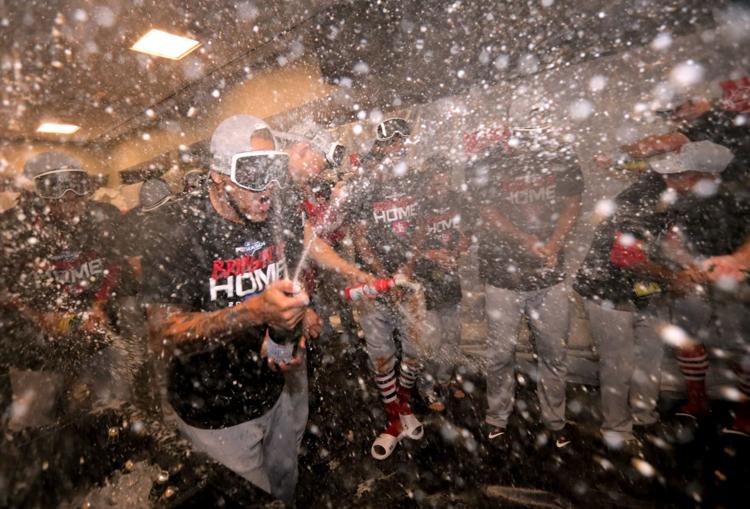 St. Louis Cardinals vs Atlanta Braves, Game 5 NLDS in St. Louis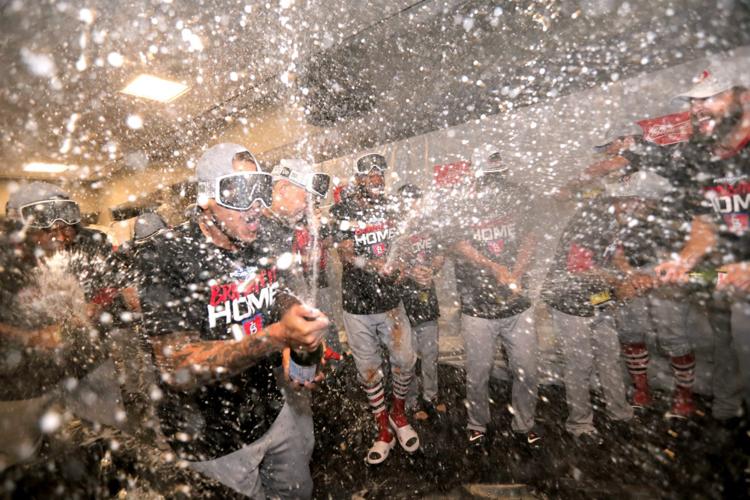 St. Louis Cardinals vs Atlanta Braves, Game 5 NLDS in St. Louis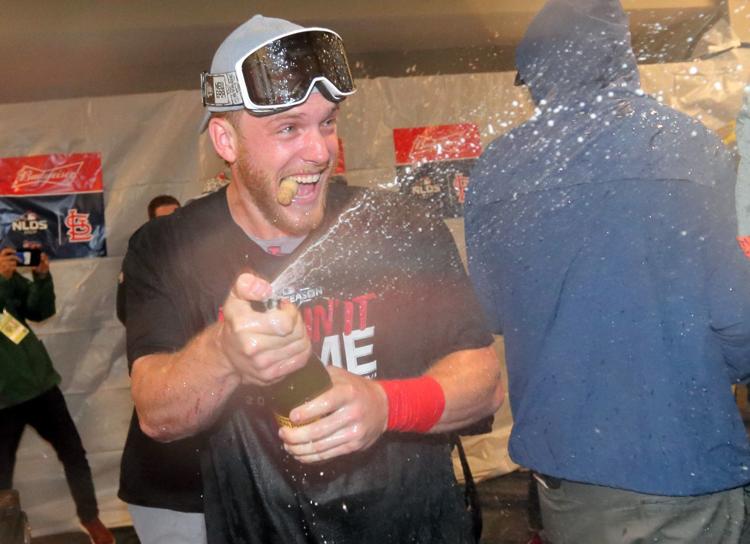 St. Louis Cardinals vs Atlanta Braves, Game 5 NLDS in St. Louis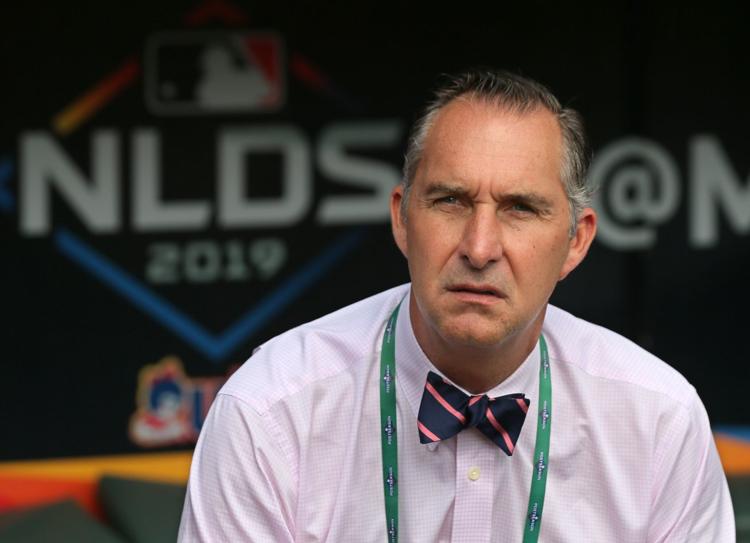 St. Louis Cardinals vs Atlanta Braves, Game 5 NLDS in St. Louis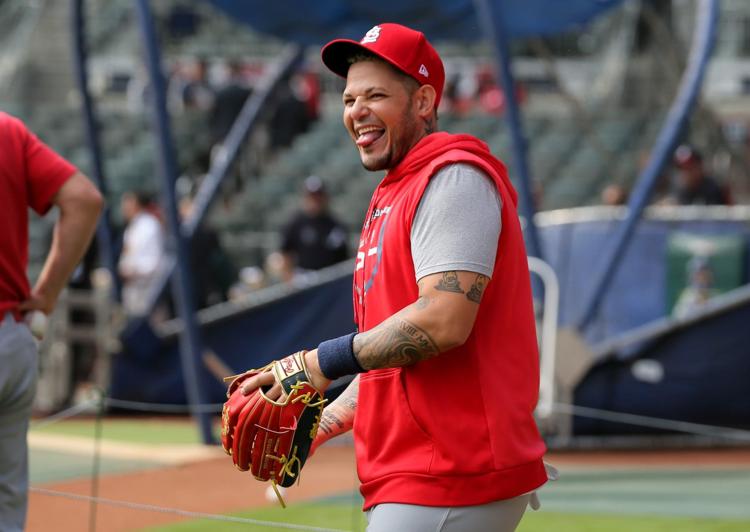 St. Louis Cardinals vs Atlanta Braves, Game 5 NLDS in St. Louis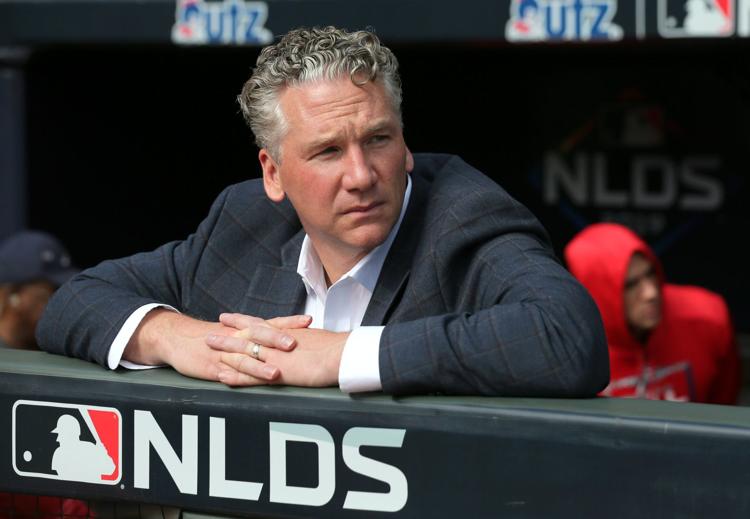 St. Louis Cardinals vs Atlanta Braves, Game 5 NLDS in St. Louis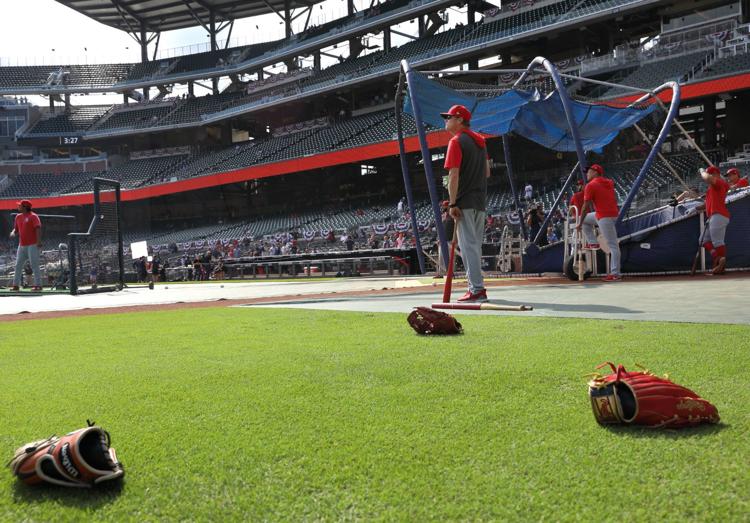 St. Louis Cardinals vs Atlanta Braves, Game 5 NLDS in St. Louis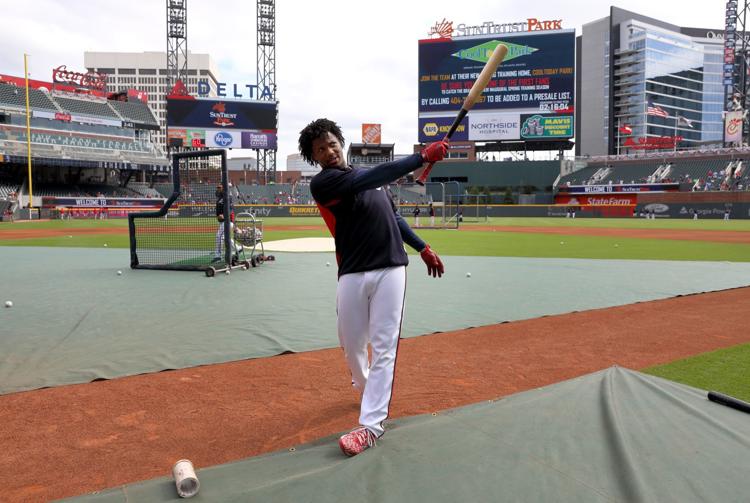 St. Louis Cardinals vs Atlanta Braves, Game 5 NLDS in St. Louis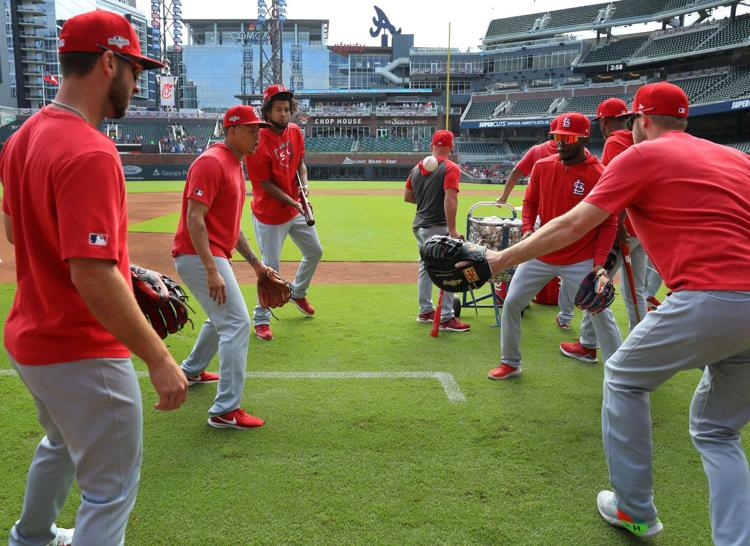 St. Louis Cardinals vs Atlanta Braves, Game 5 NLDS in St. Louis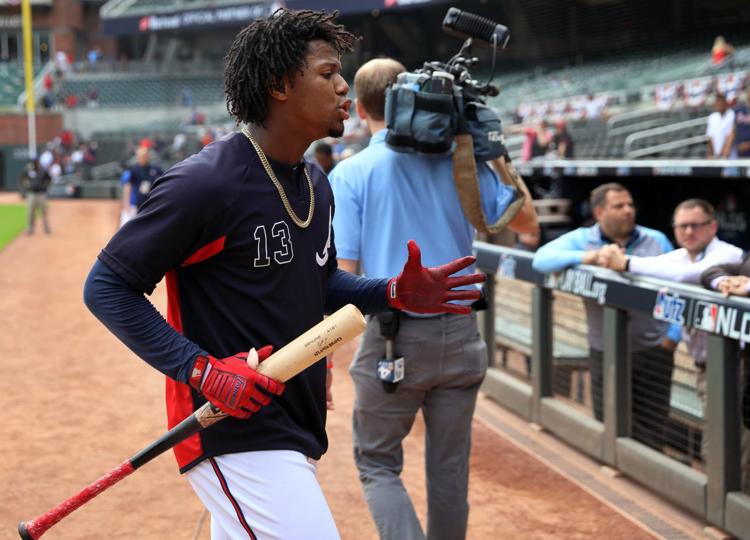 St. Louis Cardinals vs Atlanta Braves, Game 5 NLDS in St. Louis