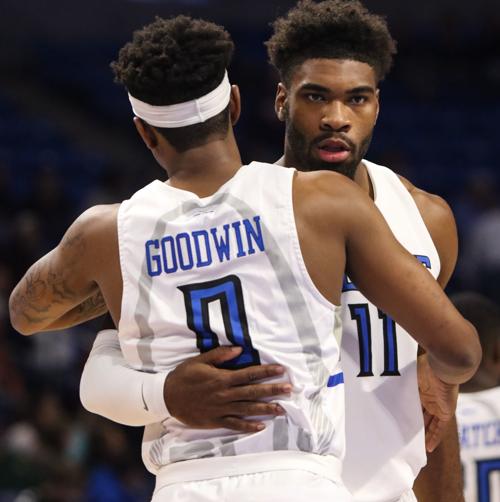 Five topics from columnist Ben Frederickson that area college basketball fans should be discussing:
1. Free-throw struggles will cost SLU if not improved
This St. Louis University men's basketball opponent is scarier than non-conference headliners Seton Hall, Auburn and Kansas State combined.
This 15-foot strip of terror, inviting to most, gives the Billikens the cold sweats.
Another SLU season, another talented team giving away points.
Travis Ford's team is 3-0. Life is good, for the most part. So, it's a good time to point out the aspect that will be guaranteed to derail a big game or two down the line if a turnaround does not occur.
SLU is shooting 51.4 percent from the free-throw line. Ford's players have squandered 35 points through three games by making only 37 of 72 attempts. This is so bad. The percentage ranks 339th in the nation. Pretty much every SLU player is part of the problem. Ten Billikens have attempted at least one free throw through three games. Zero Billikens have made every one of their free throws. Eight are shooting below 70 percent.
It's not just a Hasahn French problem, either. The big man struggles at the stripe. This is not news. He's four-for-13 to start his junior year. He should shoot it under-handed. He should shoot it one-handed. Something. Anything. I'm not kidding. Who cares if it looks silly? Missing so many free throws looks sillier.
A lot of teams have one big man who struggles at the stripe.
Few teams, especially good teams, have so many players who join their big man in those struggles.
Demarius Jacobs is eight-for-11.
Fred Thatch Jr. is eight-for-11.
Jordan Goodwin is five-for-eight.
KC Hankton is three-for-five.
Jimmy Bell Jr. is two-for-four. 
Joshua Hightower is one-for-two.
Gibson Jimerson is one-for-two.
Yuri Collins is five-for-14.
Hasahn French is four-for-13.
Madani Diarra is zero-for-two.
The Billikens are a better offensive team than the version that won the A-10 Tournament championship last season. They are averaging 84 points per game. And that's with all of those points left at the line.
Ford is not ignoring the problem. He's tried all kinds of things to snap his team out of this contagious funk. It might be time to take drastic measures. Perhaps an overnight, player-led free-throw clinic. Maybe a team-wide trip to a hypnotist. Why not?
The free-throw-challenged Billikens lost games last season because they could not make free throws. They made 59.8 percent. Yes, it has gotten worse. Somehow.
Mark it down. The Billikens will lose a heart-breaker or three if they do not figure this out.
2. Collins' court vision, in context
SLU freshman point guard Yuri Colins, the St. Mary's product, has a gift for seeing the court and finding teammates. This, we knew. But these numbers are impressive. Collins' 25 assists, an average of 8.3 per game, leads all college freshman. No other A-10 player, freshman through senior, has come within five assists of Collins. He's got a gift, and he's just getting started.
3. What makes Tilmon's curse so painful
Jeremiah Tilmon falling into his familiar foul-trouble trap was not the only reason the Missouri men's basketball team fell short of a resumé-building road win against a ranked Xavier team. The Tigers were too sloppy with the ball. They did not hit enough shots. But when a game plan that prioritizes playing through Tilmon dissolves within minutes, some offensive chaos is almost guaranteed to happen, especially on the road against a good team in a hostile arena.
Tilmon's two quick fouls put his team in a bad spot. The Tigers can't seem to figure out how to keep the big man on the court. It's year three. Continuing to bank on Tilmon breaking through this problem is doubling down on a strategy that has not worked yet. Bringing him off the bench might be the best option, at least for a while. If nothing else, there has to be a Plan B that can be switched to seamlessly when his foul trouble arrives in a flash.
What has to drive Martin crazy is what Tilmon was able to do in a 23-minute sample size that was robbed of flow because of the fouls. Tilmon made four-of-five shots, blocked two shots and grabbed four rebounds after sitting most of the first half. Imagine if he would have played 30-plus minutes and been around long enough for the offense to establish itself with him in the paint.
Tilmon is averaging 21.1 points, 9.1 rebounds and 5.14 blocks per 40 minutes. That's why it's so hard to not start him. He is the tent pole to the Tigers' season. If he sits, the ceiling is significantly lower. If he stays on the court, this team will exceed expectations. The hard part is figuring out a way to get the most out of him without letting a bad game for him turn into a bad game for the team. Martin has tried everything. He's had Tilmon visualize starting the game with two fouls. He's had refs at practice. He's leaned on officials and the SEC. He's worked as hard at this as Ford has fixing SLU's free-throw plague.
Thinking out loud here. One potential fix might be eliminating the ask of Tilmon to set screens at or above the 3-point line. Just nix it. Have someone else run that action. Eliminating the moving-screen fouls from the long list of situations that gets the big man in trouble would keep Tilmon in and around the post, where officials are more likely to let him throw his weight around.
Tilmon does seem to be watched more closely than any other player. Why? I don't know. He has a reputation of a player who fouls a lot. He is big and strong and physical. If talking to the officials and the league was going to help, it would have helped by now. Tilmon, and how he is used, is going to have to be what changes.
4. Chaifetz should be the place to be Sunday
Back to SLU for one moment. Coach Ford is campaigning his tail off this week. He wants a packed Chaifetz Arena for Sunday's home game against No. 12 Seton Hall. And, you know what? He should get it. The Billikens have handled their business. They are defending A-10 Tournament champions. They are 3-0. Their star player is the versatile and exciting Jordan Goodwin. Hasahn French is a human highlight reel. Collins, mentioned above, is another local. Same for Fred Thatch. As is Terrence Hargrove Jr., who is working his way off the bench.
Seton Hall is as vulnerable as possible, perhaps all season. One of its best players, Myles Powell, just rolled his ankle. The Pirates host No. 3 Michigan State tonight before heading to SLU. The Billikens have a chance to grab a great non-conference win that would look impressive for the NCAA Tournament decision-makers. This is the kind of game that, if won, would lead to bigger crowds in the future. Problem is, that comes after the fact. Chaifetz can rock. It helps Ford's team when it does. It should rock Sunday afternoon, not based on what happens Sunday afternoon.
5. Congrats to Evansville
Folks at the Missouri Valley Conference should be walking tall this week after member program Evansville stunned the top-ranked Kentucky Wildcats in Lexington on Tuesday. I'm not sure what's more impressive — the victory, or the fact Evansville managed to field a team after current Mizzou guard Dru Smith transferred from Evansville after a coaching change was made following the 2017-18 season. The way Evansville handled Smith's pursuit of a waiver that would have made him eligible at Mizzou last season, you would have thought the Purple Aces would never win another game without him. If doing its part to keep Smith on the bench in CoMo last season led to the take-down of Coach Cal, it didn't come up in the post-game comments.
More than 30 mid-major transfers have been granted eligibility to play immediately this season, according to this Mid-Major Madness article. Keep that in mind the next time you hear about big schools only benefiting from the so-called "transfer epidemic."
SLU v Eastern Washington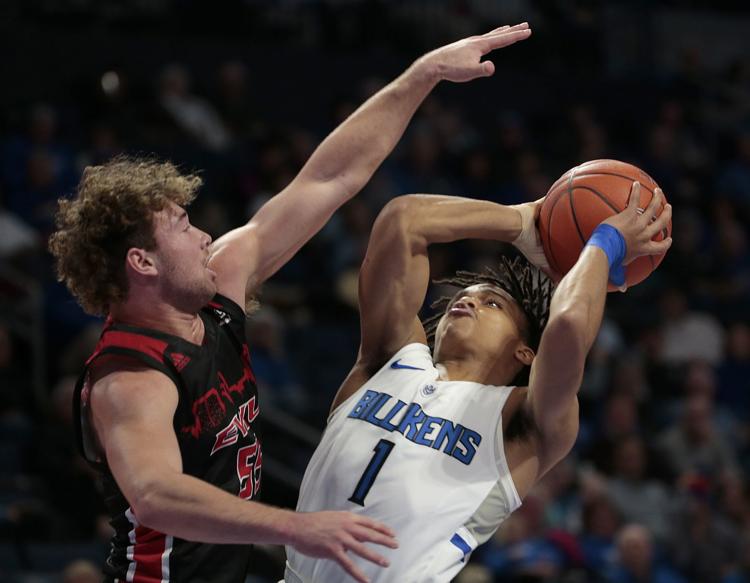 SLU v Eastern Washington
SLU 82, Eastern Washington 60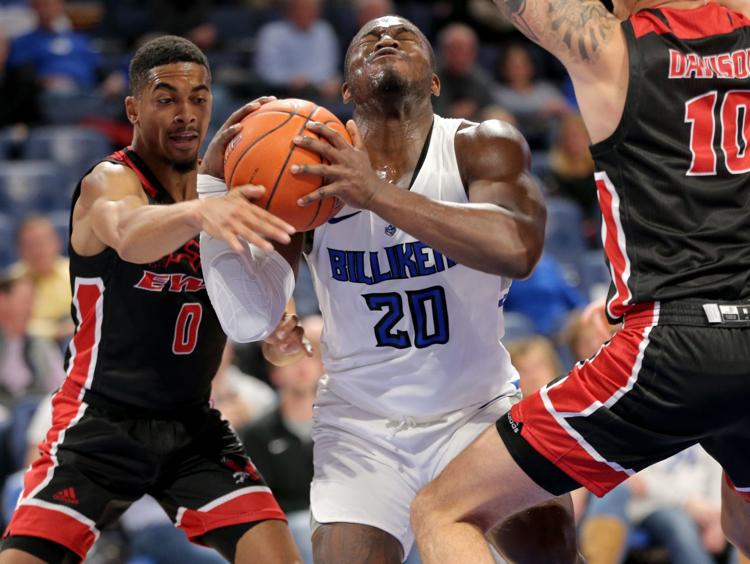 SLU v Eastern Washington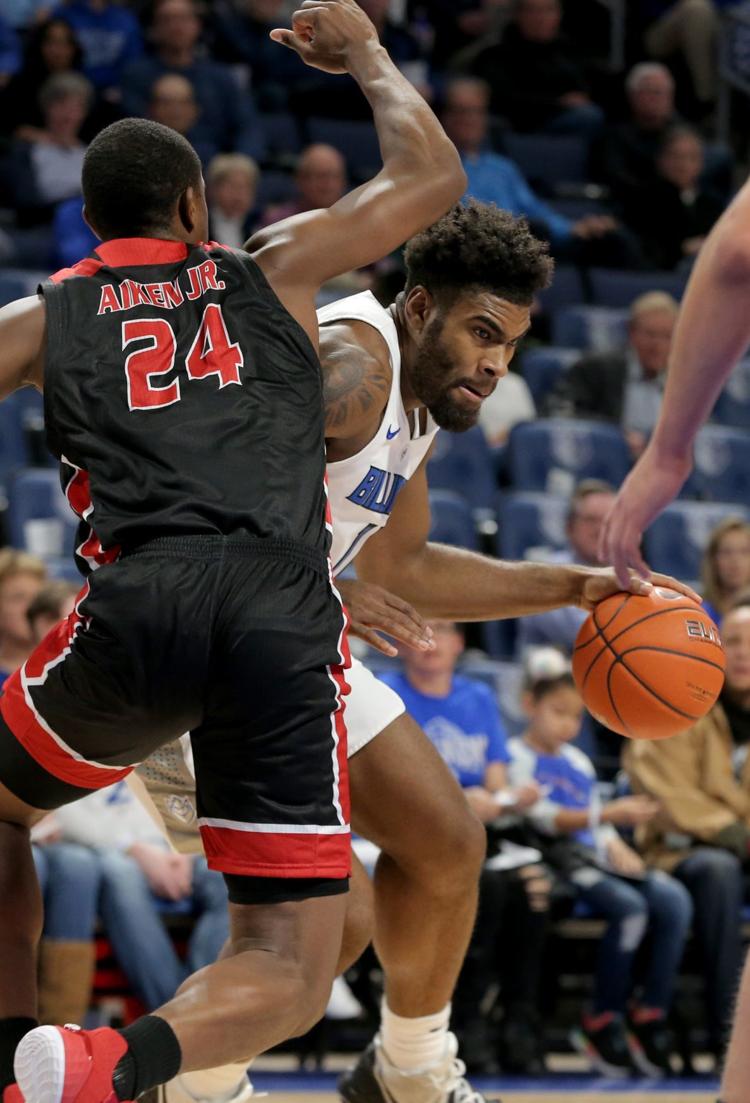 SLU v Eastern Washington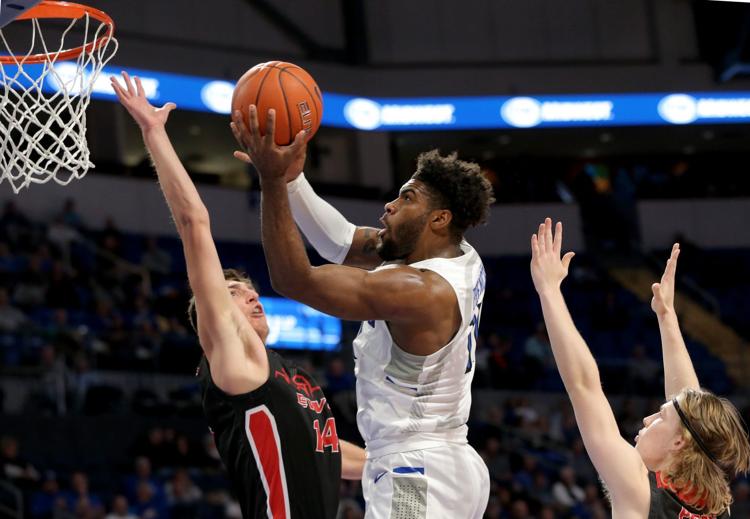 SLU v Eastern Washington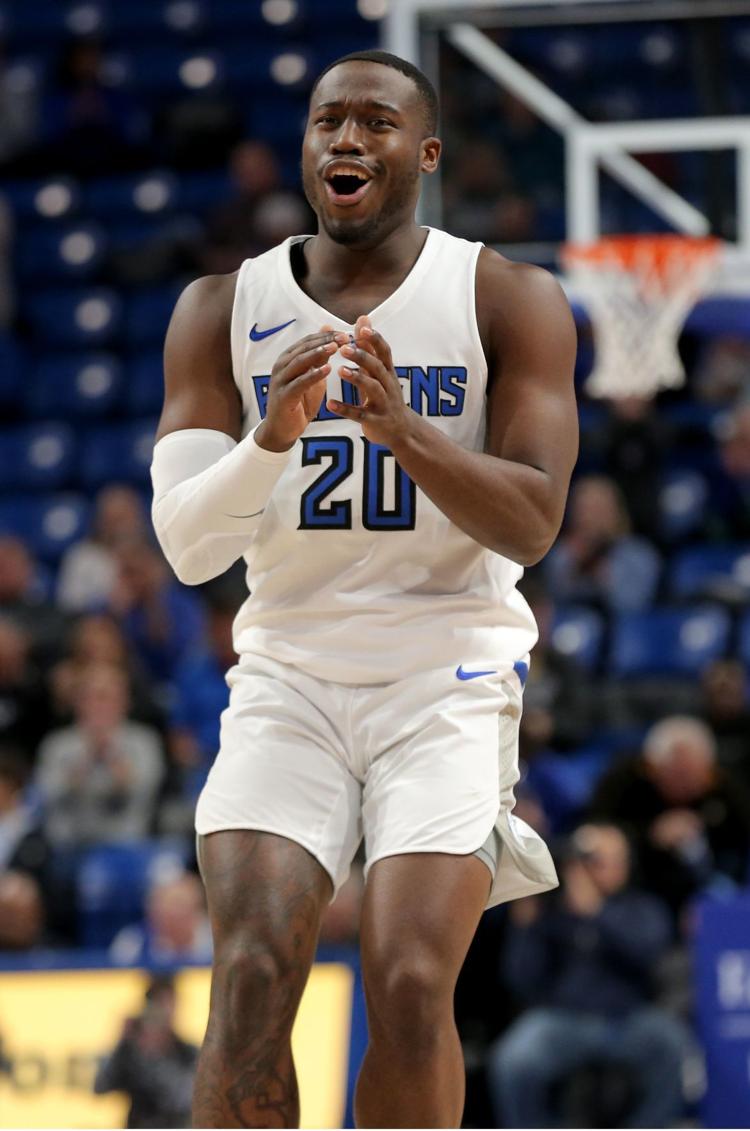 SLU v Eastern Washington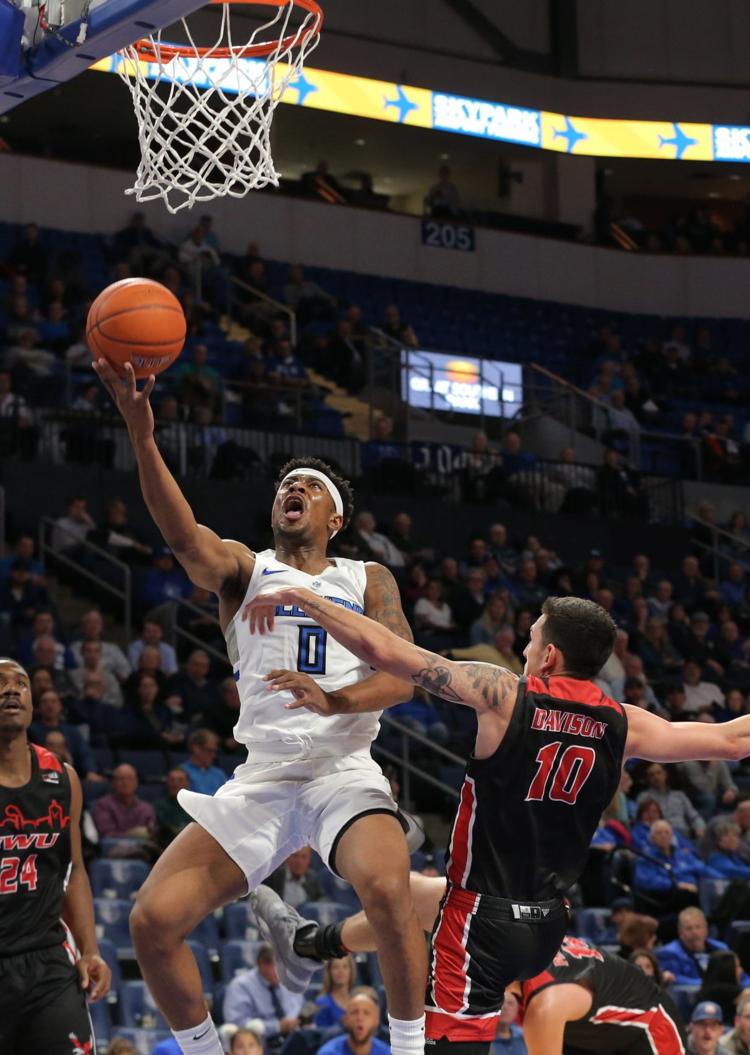 SLU 82, Eastern Washington 60
SLU v Eastern Washington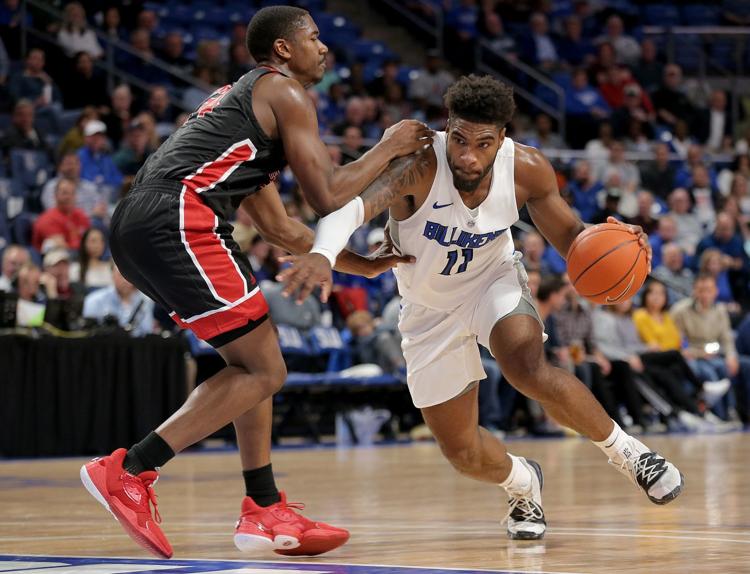 SLU 82, Eastern Washington 60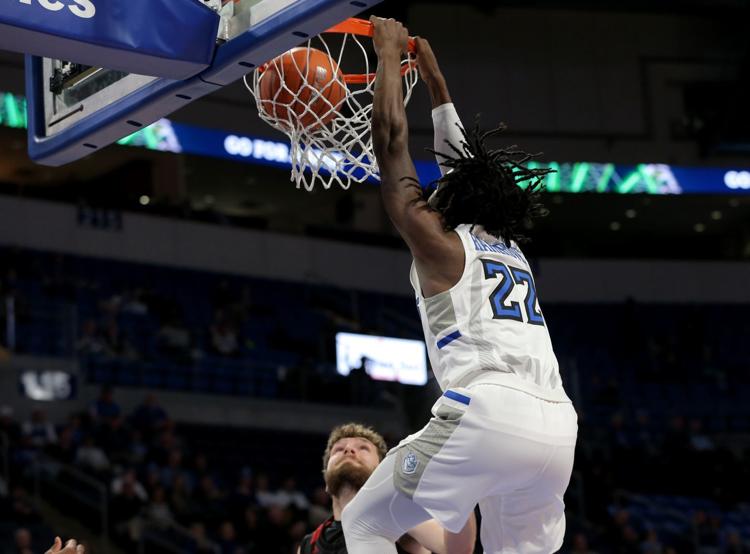 SLU 82, Eastern Washington 60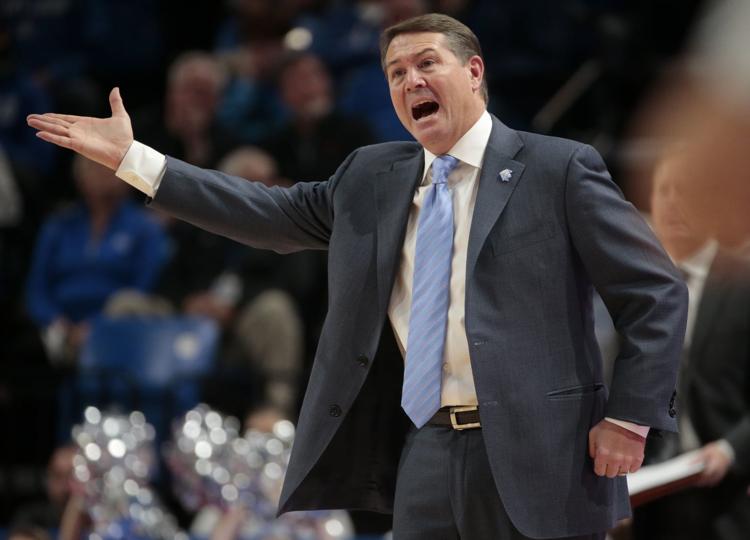 SLU 82, Eastern Washington 60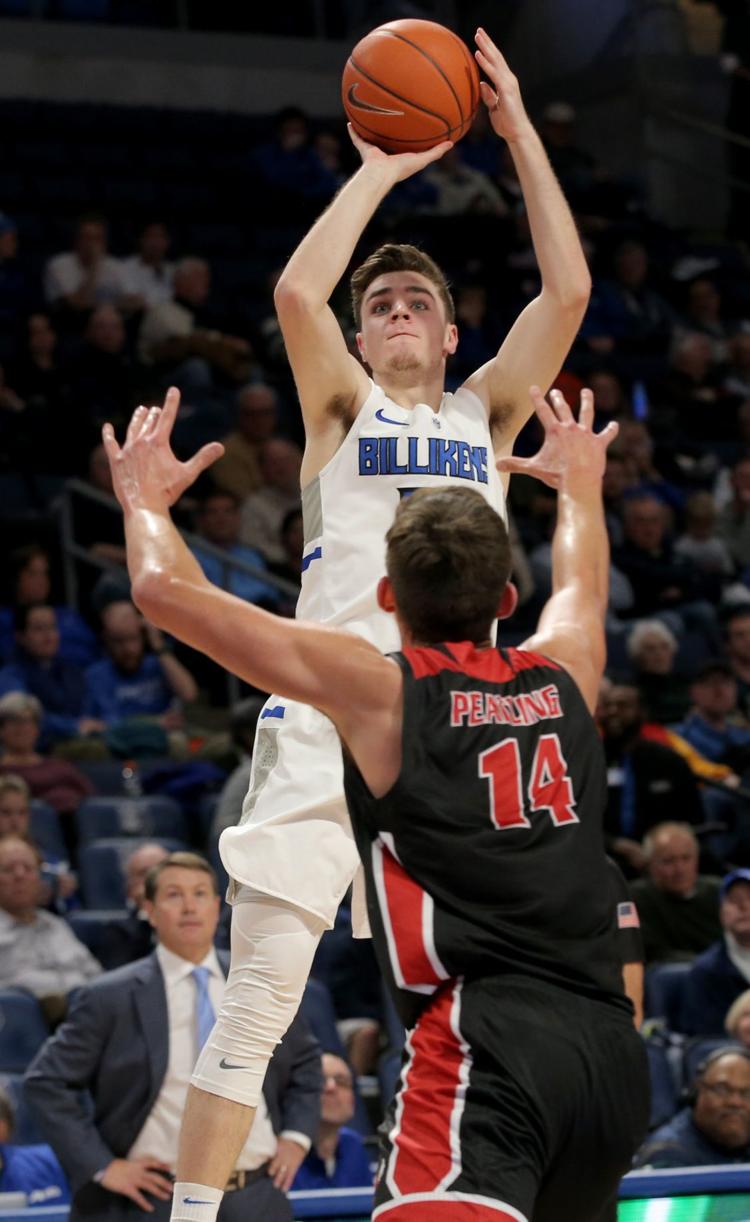 SLU 82, Eastern Washington 60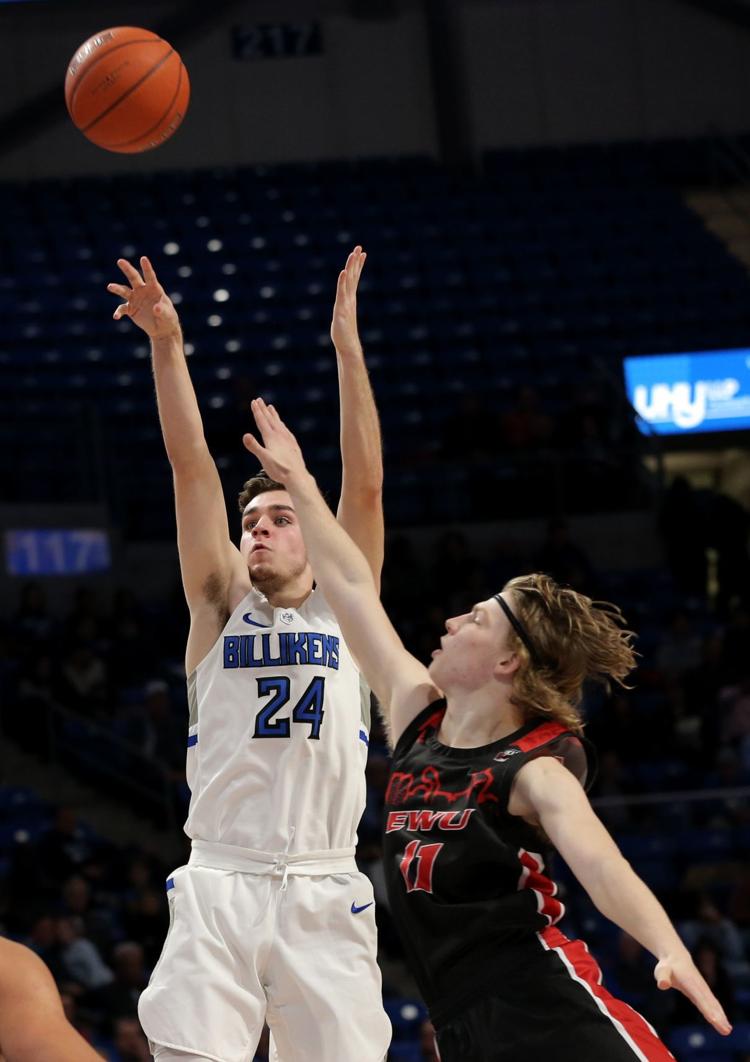 SLU 82, Eastern Washington 60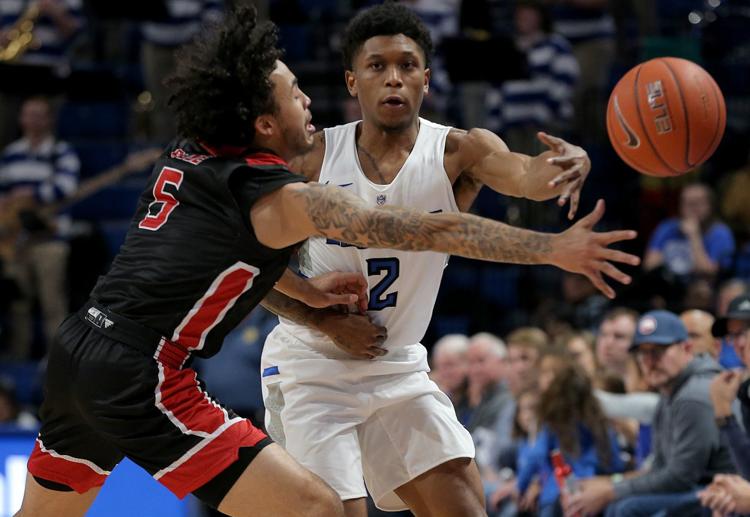 SLU v Eastern Washington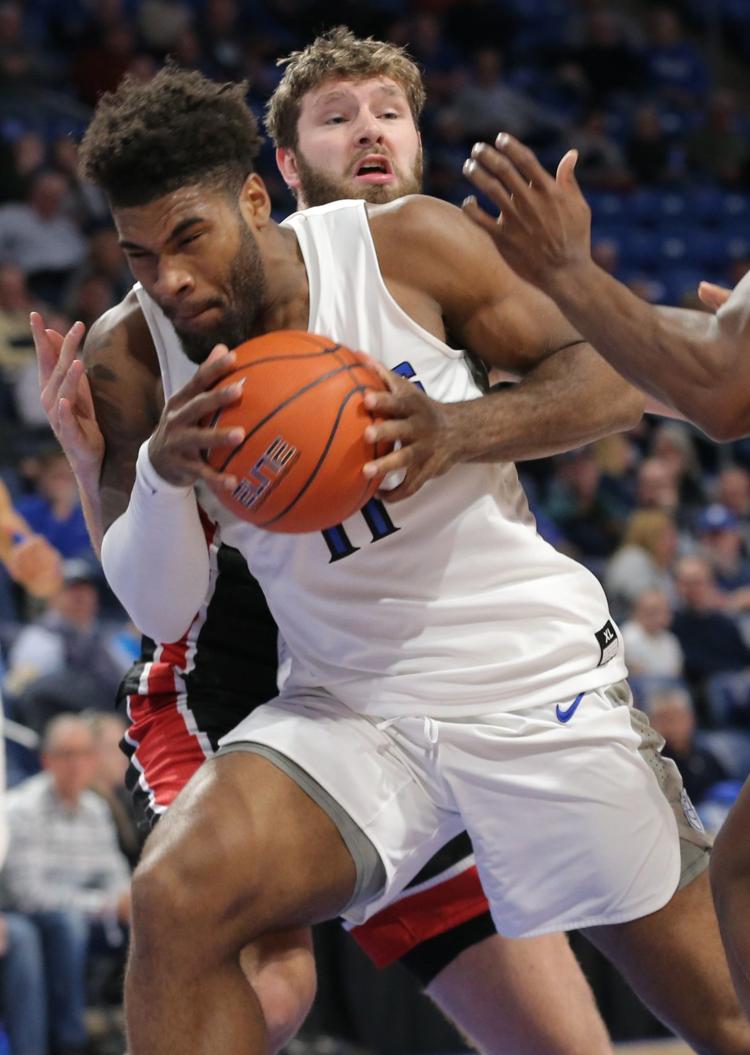 SLU 82, Eastern Washington 60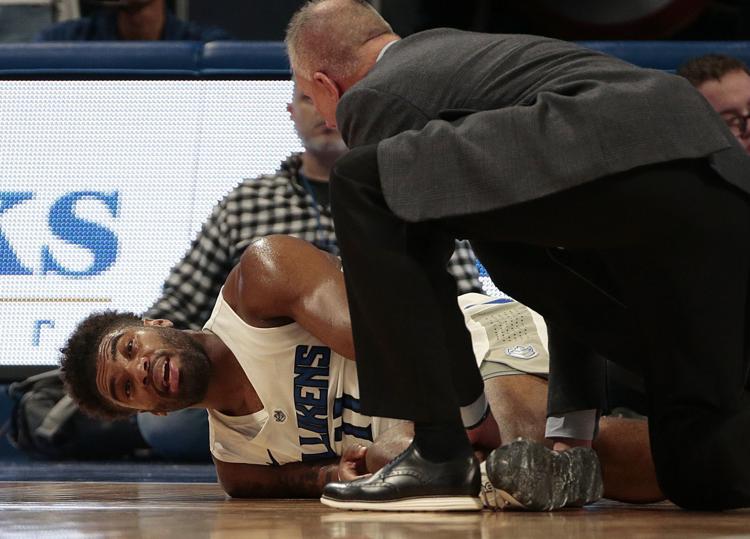 SLU v Eastern Washington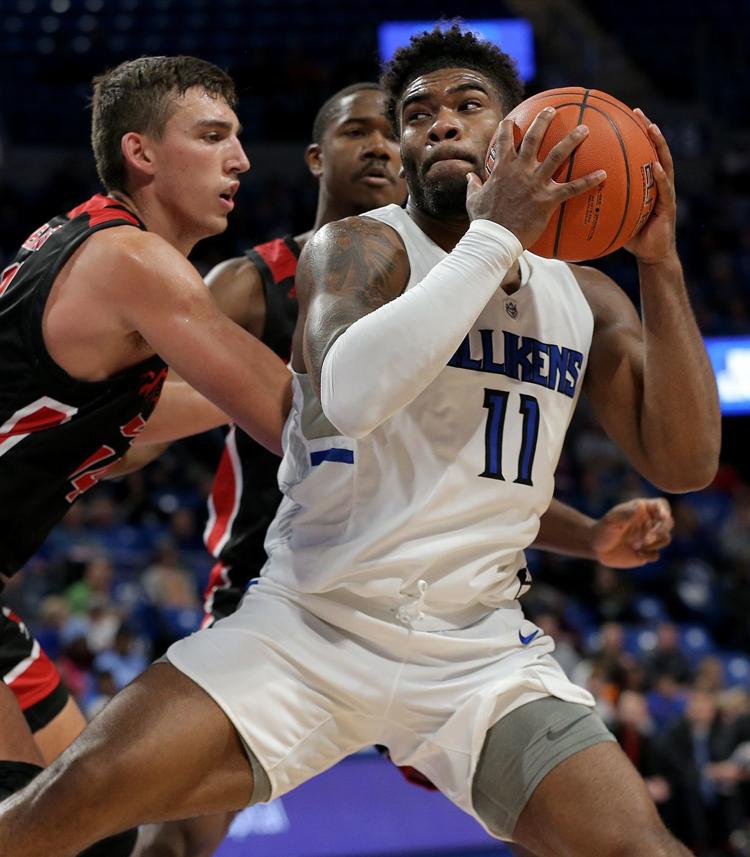 SLU 82, Eastern Washington 60
SLU 82, Eastern Washington 60
SLU v Eastern Washington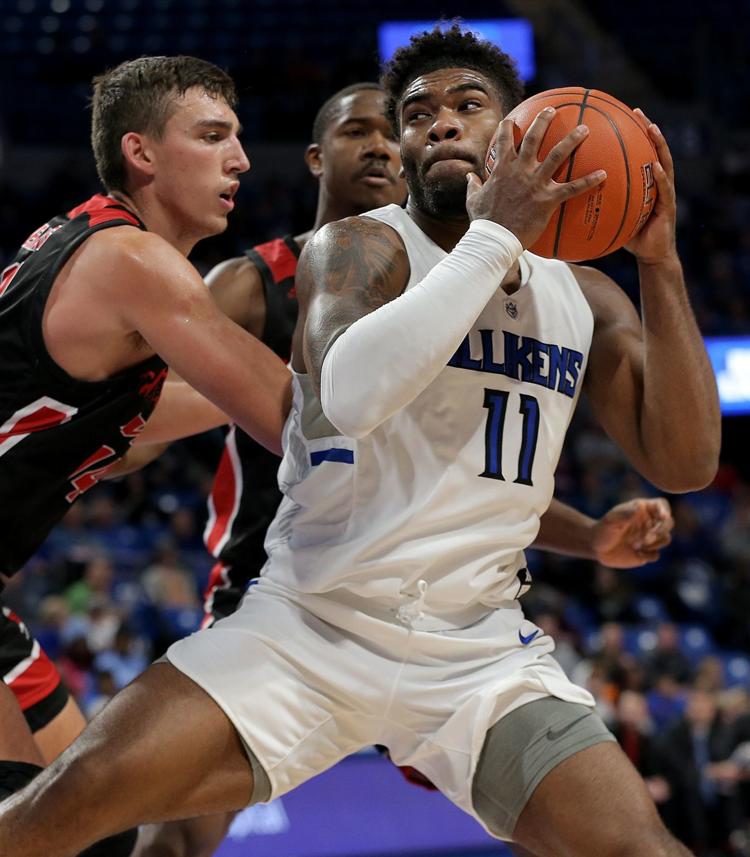 SLU 82, Eastern Washington 60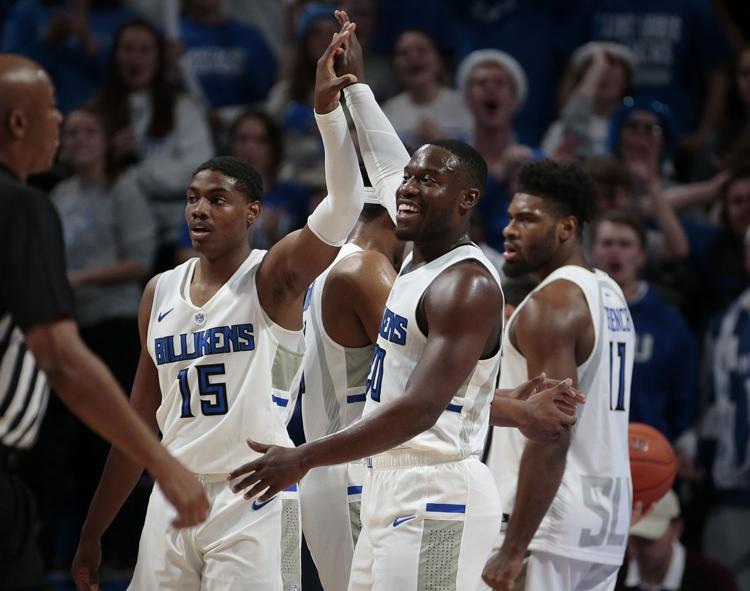 SLU 82, Eastern Washington 60
SLU 82, Eastern Washington 60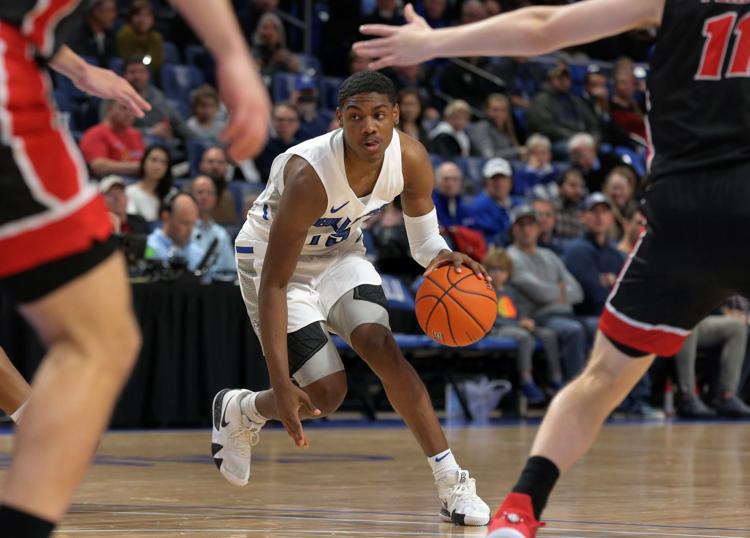 SLU 82, Eastern Washington 60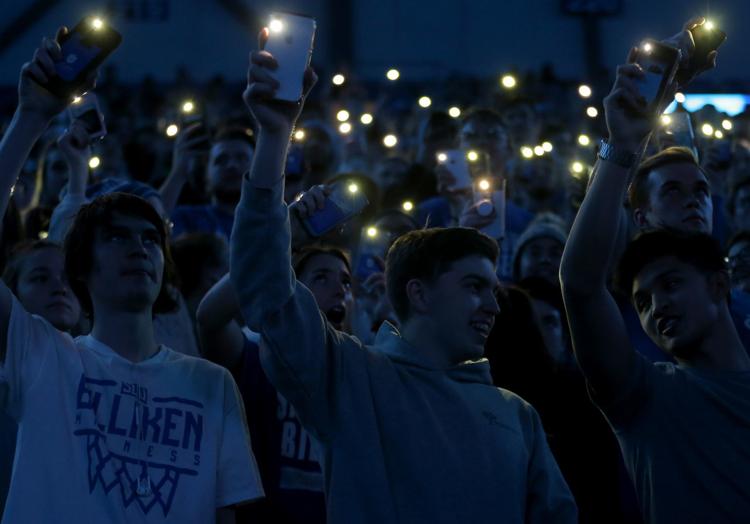 SLU 82, Eastern Washington 60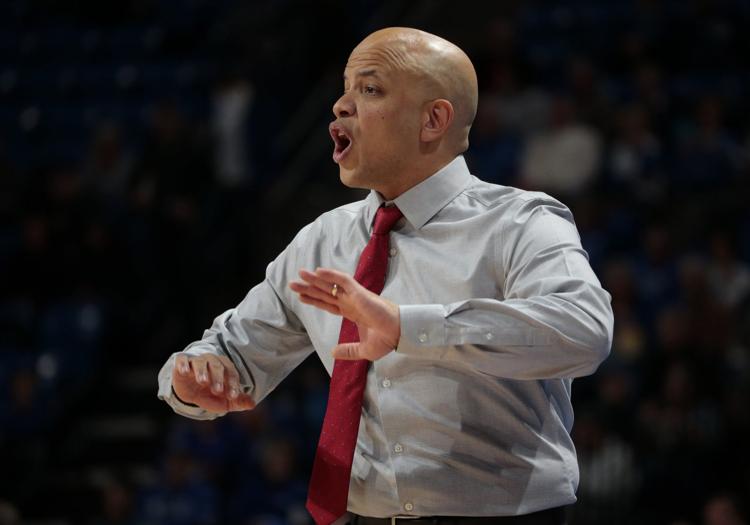 SLU 82, Eastern Washington 60
SLU v Eastern Washington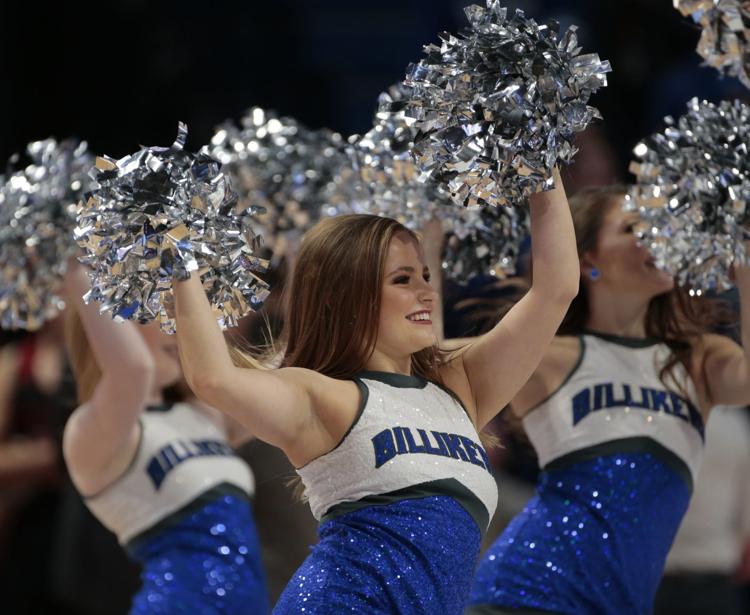 SLU 82, Eastern Washington 60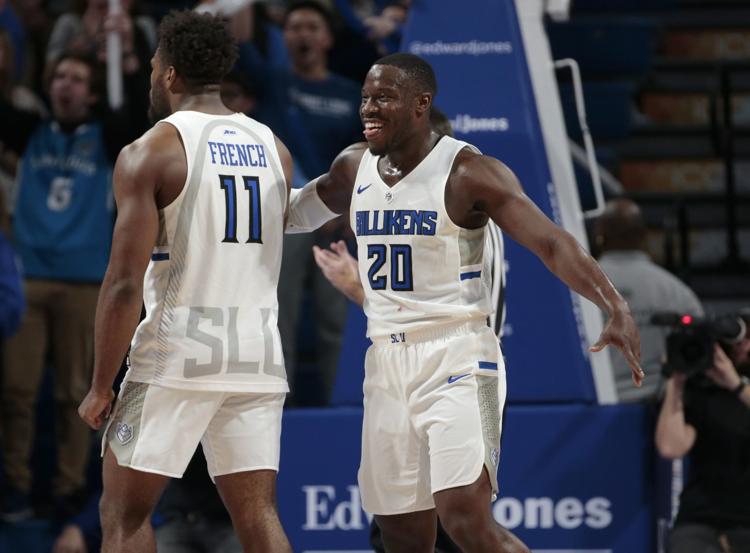 SLU v Eastern Washington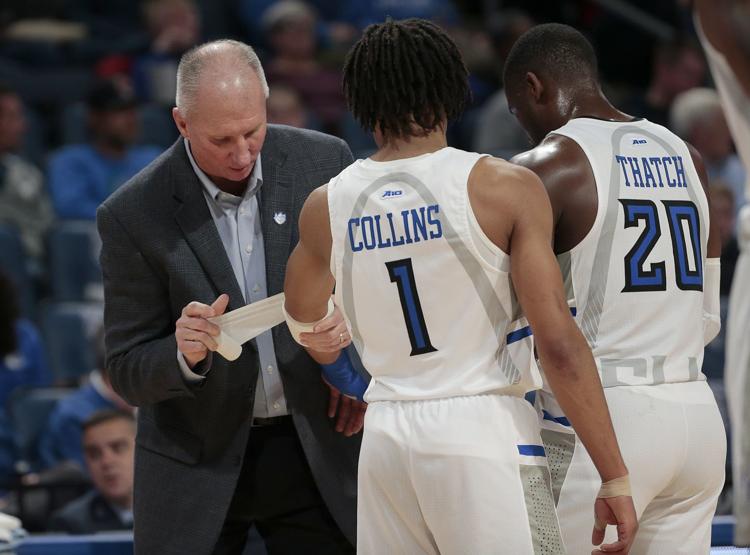 SLU 82, Eastern Washington 60
SLU 82, Eastern Washington 60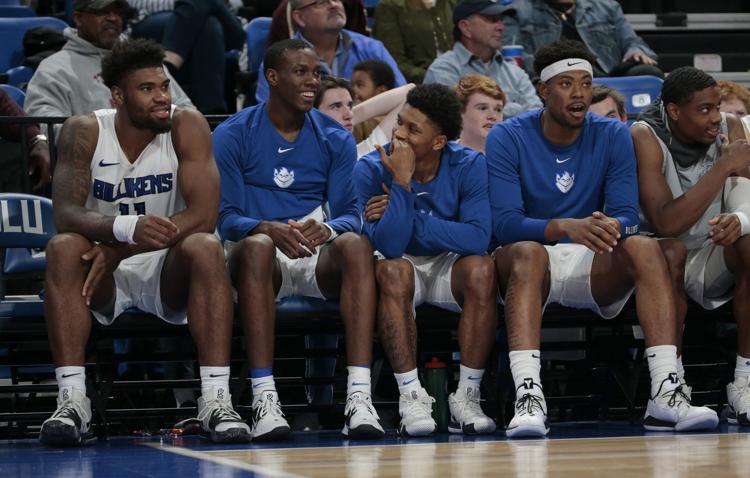 Billikens beat Eastern Washington University 82-60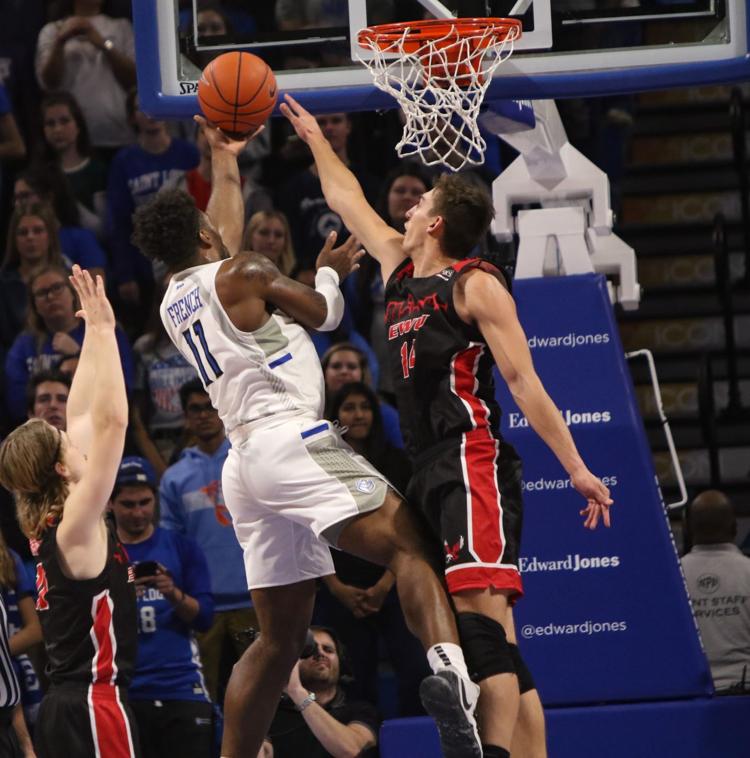 Billikens beat Eastern Washington University 82-60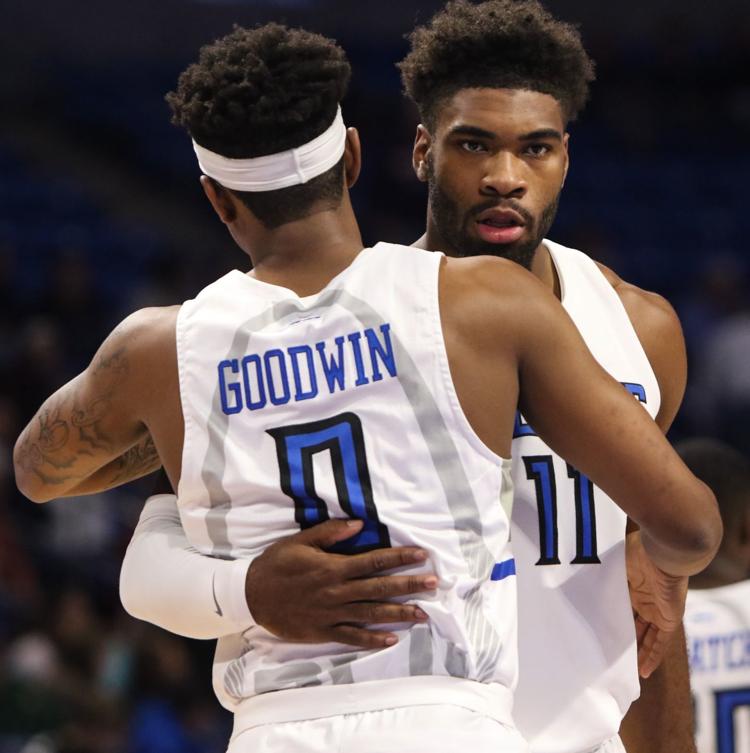 Billikens beat Eastern Washington University 82-60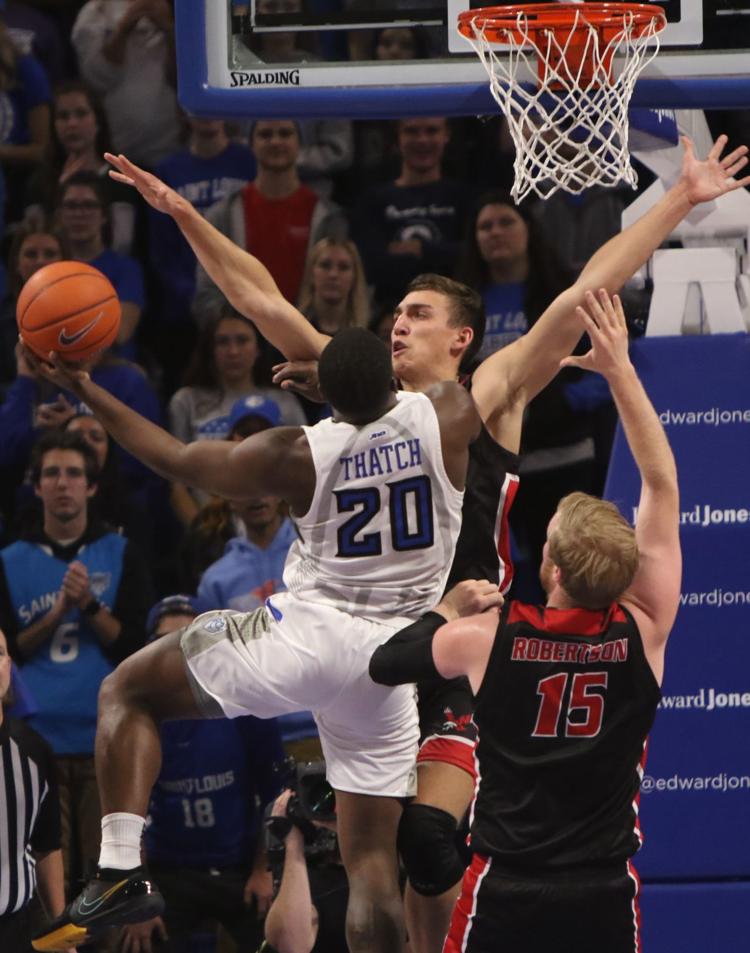 Billikens beat Eastern Washington University 82-60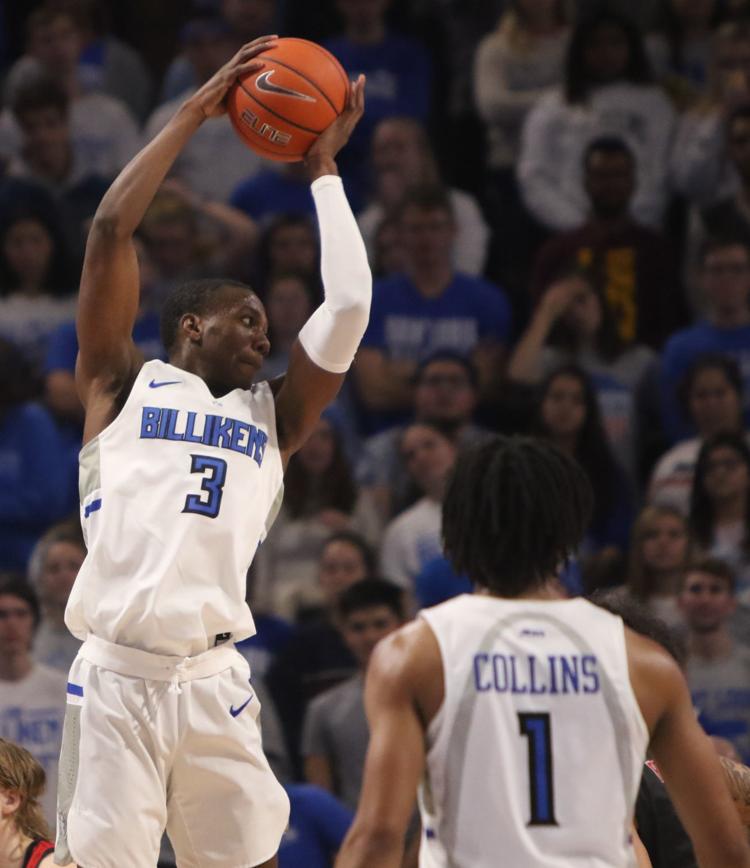 Billikens beat Eastern Washington University 82-60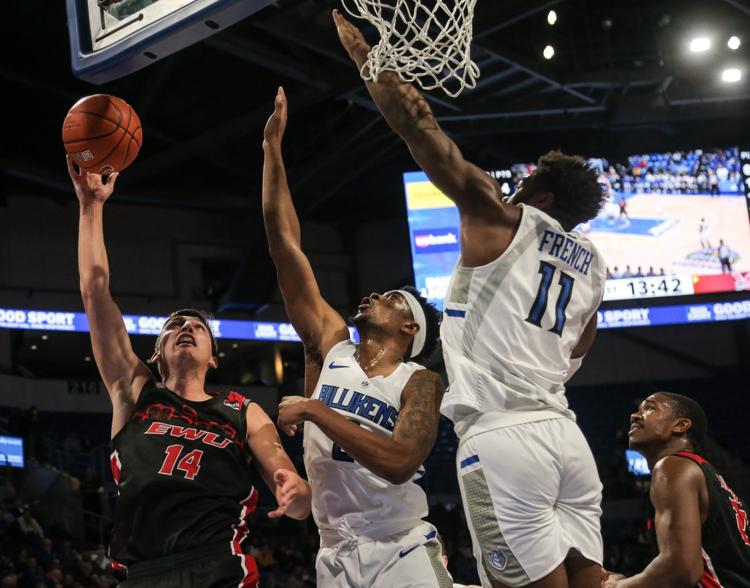 Billikens beat Eastern Washington University 82-60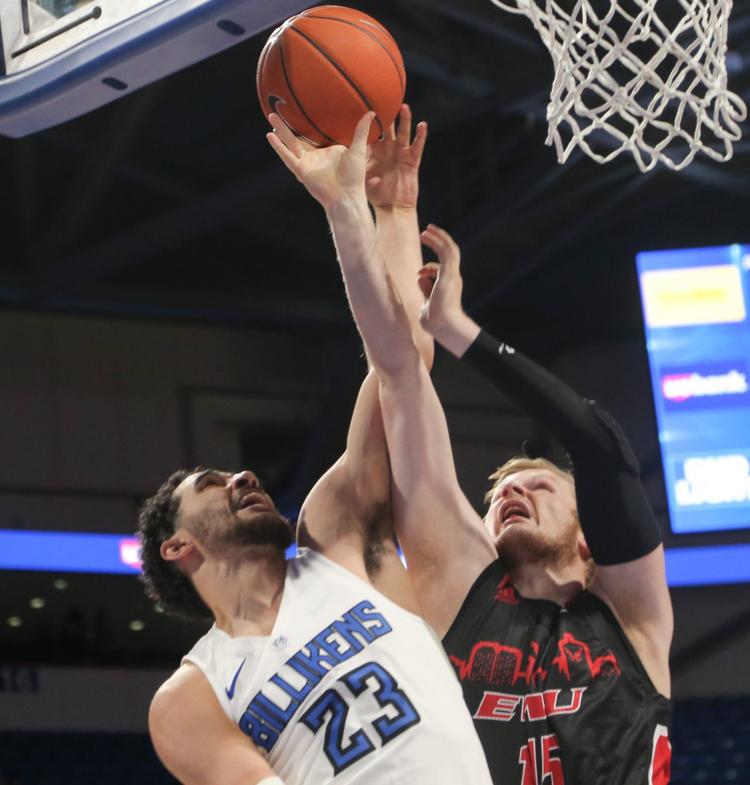 Billikens beat Eastern Washington University 82-60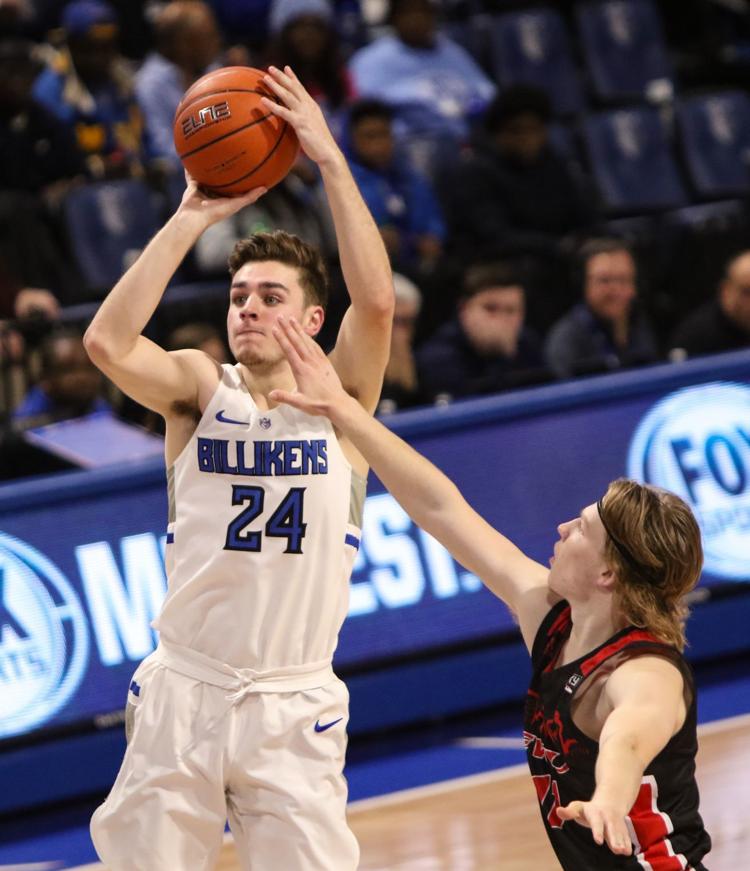 Billikens beat Eastern Washington University 82-60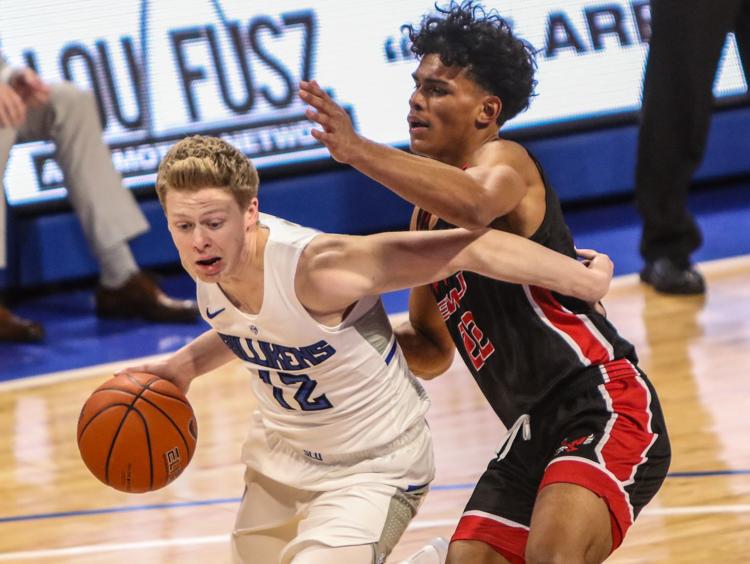 Billikens beat Eastern Washington University 82-60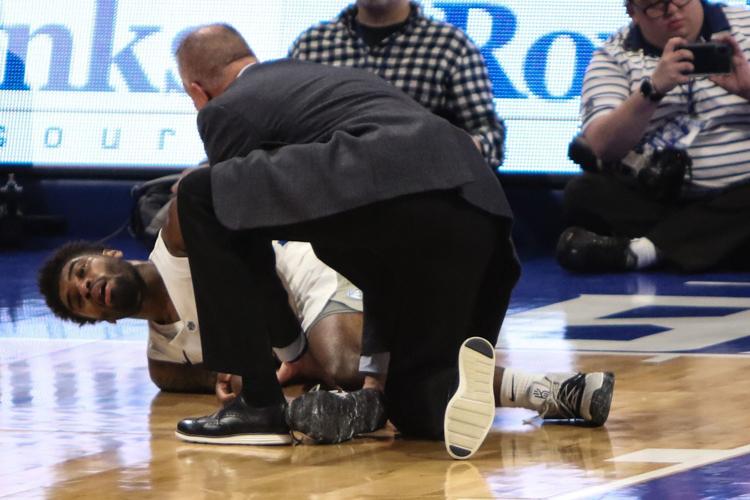 Billikens beat Eastern Washington University 82-60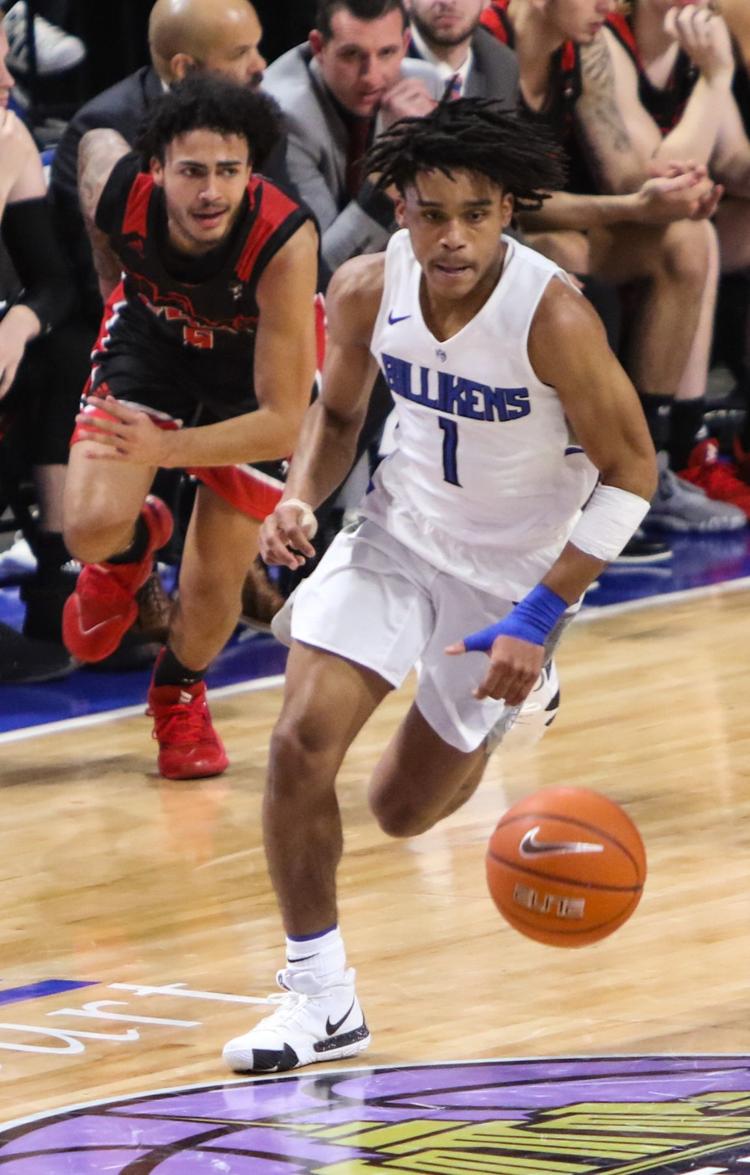 Billikens beat Eastern Washington University 82-60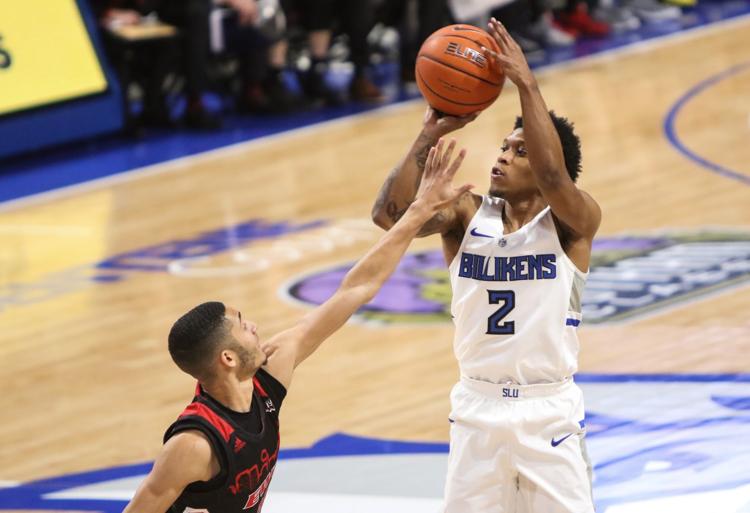 Billikens beat Eastern Washington University 82-60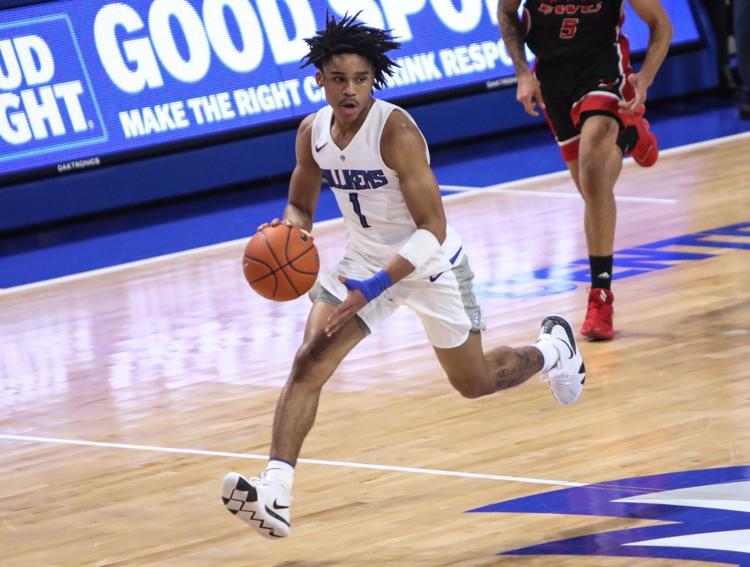 Billikens beat Eastern Washington University 82-60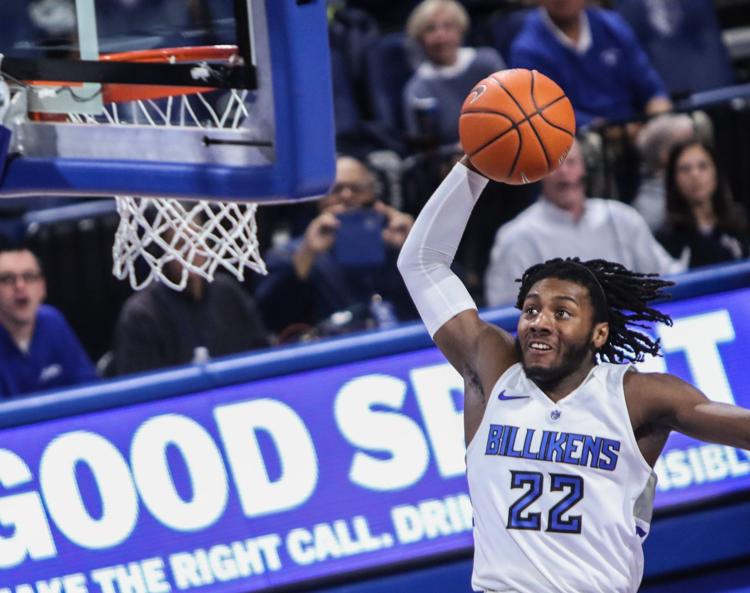 Billikens beat Eastern Washington University 82-60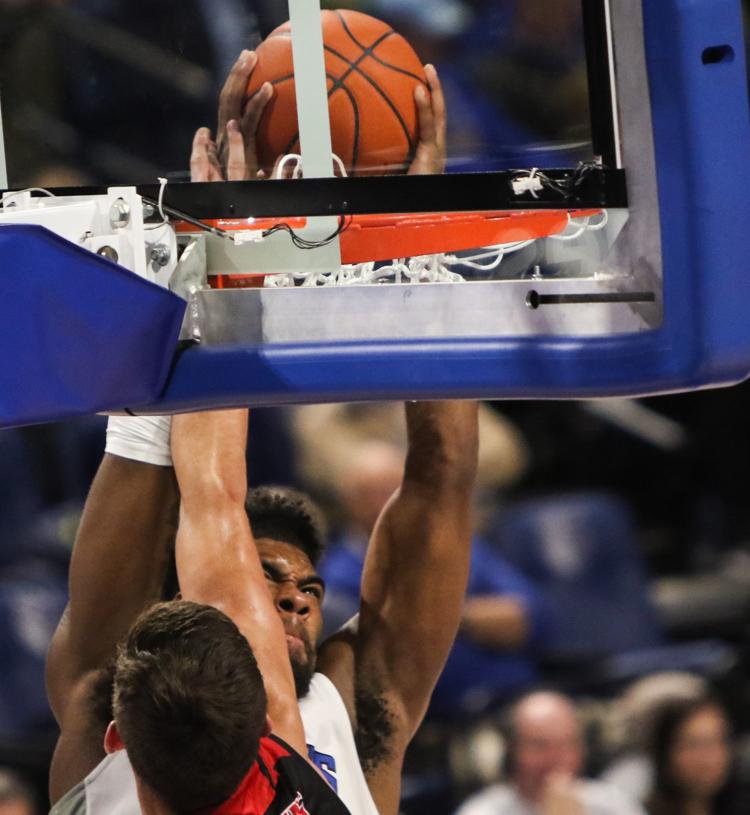 Billikens beat Eastern Washington University 82-60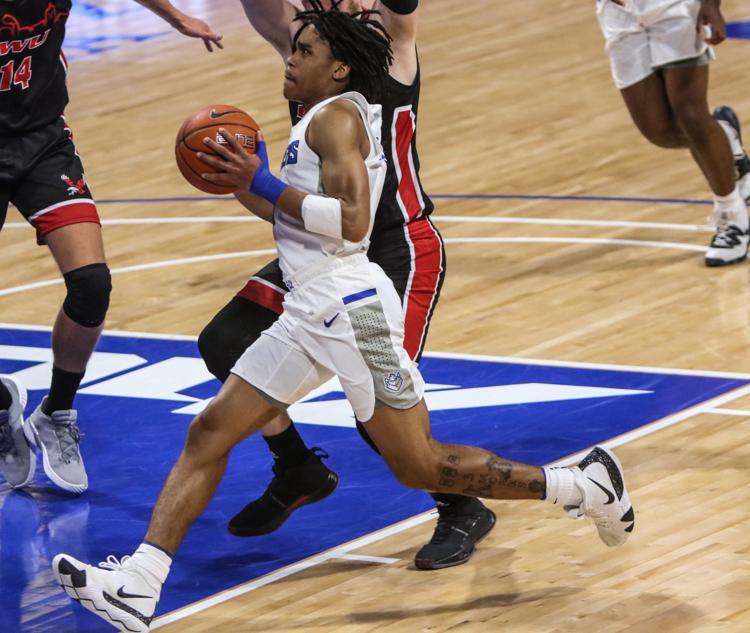 Billikens beat Eastern Washington University 82-60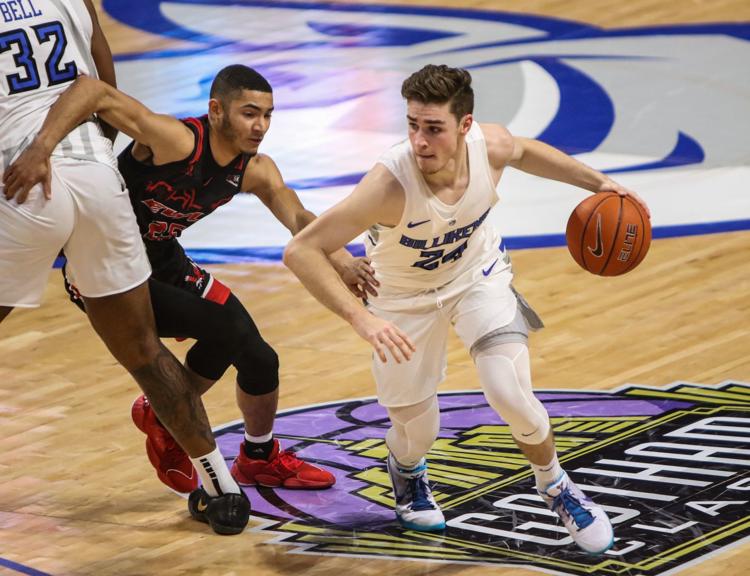 Billikens beat Eastern Washington University 82-60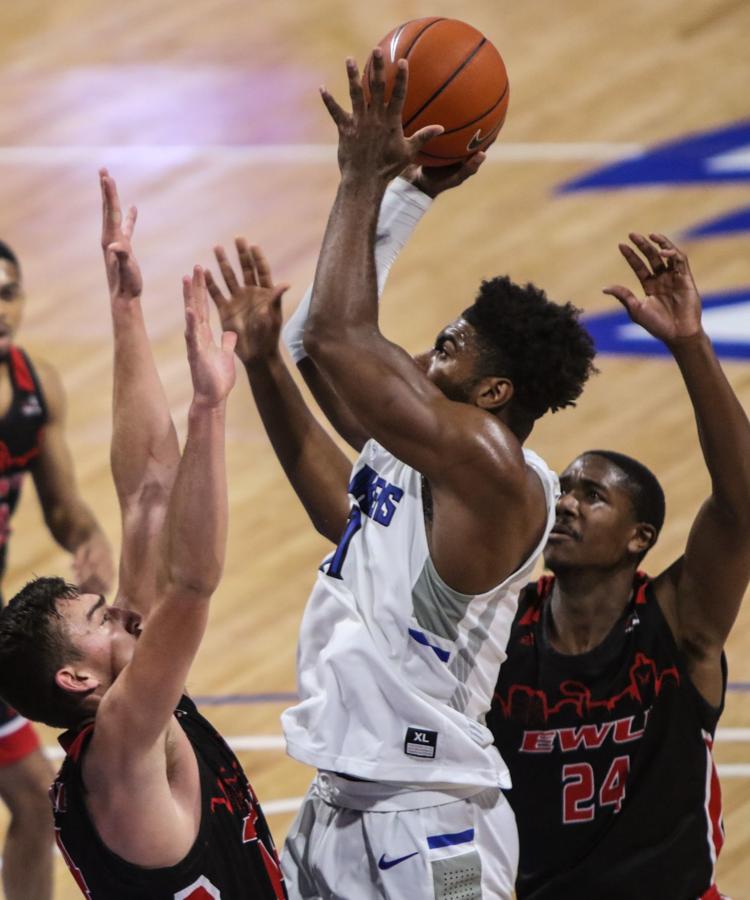 Billikens beat Eastern Washington University 82-60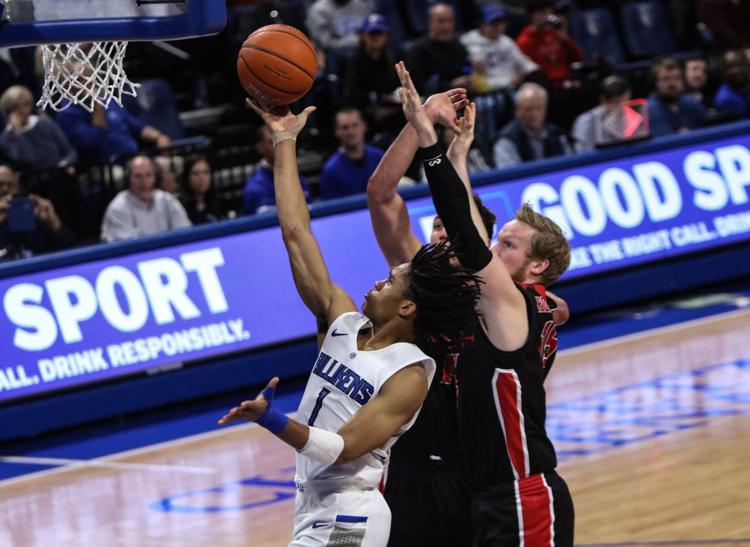 Billikens beat Eastern Washington University 82-60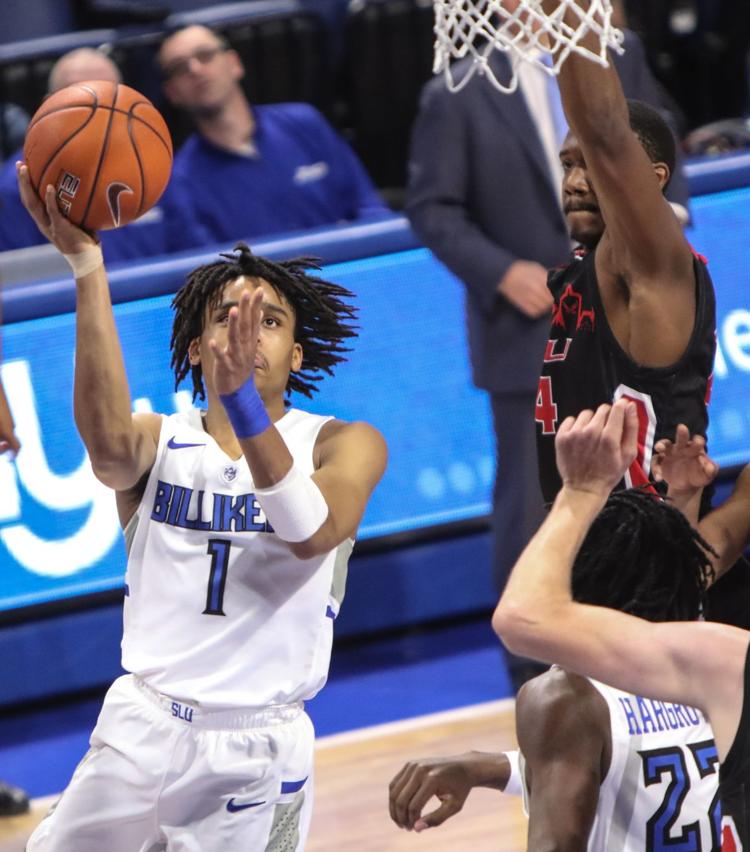 Billikens beat Eastern Washington University 82-60