Not long before a pregame shower descended upon Busch Stadium, Mike Shildt welcomed the rain.
The Cardinals were back in town, and the manager was ready to explain some of his moves.
Why was Kolten Wong still buried in the batting order? Why was Matt Carpenter getting so many chances? Why were Lane Thomas and Randy Arozarena back on the bench?
Shildt got into all of it, and we will as well, but first, a moment of appreciation. Actually, two.
First, Shildt gets it. He understands public discourse comes with his dream job. What is baseball without debate? When Shildt says he appreciates questions, he actually seems to mean it. You might not agree. He gets that. And if you want to fight about it, well, he's up for that, too. It's refreshing. It's how it should be here in St. Louis, a city obsessed with the game.
Second, we have reached deep August, and the Cardinals are one of three teams with a chance to win the wide-open National League Central. We knew this division was going to be competitive. It has been just that. A bit underwhelming, sure. But the Cardinals have as good of a shot as the Cubs, and a better shot than the Brewers. This three-team race at times has the pageantry of a three-legged one. It's still a race.
So, yes, Shildt had a sunny outlook beneath the clouds.
"Clearly, some things have been done correctly," he said with a hint of a grin before the Cardinals beat the Brewers 3-0.
He's right. After stumbling to a 1-6 slide after the front office's dud of a trade deadline, the Cardinals are now 9-8 since. Yes, the schedule got easier. Yes, the Cardinals took advantage as good teams should.
The Cardinals don't appear to have the talent and depth to run away with their division. Thing is, every team in the division can be described that way. Of all the factors that will decide this race, a big one will be the manager who squeezes the most from his club.
Shildt made another passionate defense for Carpenter before Monday's win. He acknowledged that we are watching a manager wrestle in real time with the question of when to turn away from a proven producer, when to prioritize a career-worst season over what might be. He's not ready to turn away. Shildt is betting that whatever Carpenter has left is better than what those would replace him could provide.
Here's where things can get confusing.
Using that logic, the potential of rookie Tommy Edman has not justified Edman replacing Carpenter as the every-day starter at third base, but that same potential for Edman justifies playing the natural infielder in the outfield over hot-hitting rookie outfielders Arozarena and Thomas.
In short, it's complicated. And it's going to get more complicated. Tyler O'Neill (wrist) and Jose Martinez (shoulder) are progressing smoothly. Harrison Bader seems to have found his swing at Class AAA and is heading back to St. Louis.
Rosters expand in September. More options. Same number of spots in the lineup.
"Ultimately, my job is to put guys in the best position where we feel like they can succeed," Shildt said. "And that takes place through the numbers, through how guys are competing, the match-ups, rest, all of these different components. And clearly I feel like we are doing a good job of managing that. I understand people are going to have different opinions about it. Rightfully so."
It was when Shildt was asked about Wong that he reminded everyone that while discussion is good in his book, he's the author of the book.
Wong is the Cardinals' best hitter since June. He has one at-bat above sixth in the order since June. Why?
"To say that anyone has done as well as he has would be erroneous, right?" said Shildt in part of his response. "He's done tremendous. But it's also, there's some continuity to the lineup that, quite honestly, I don't need to have to explain."
That's Shildt saying, politely, that he's batting Wong down in the order because it's what feels right to the manager.
Decisions like this remove a modern manager's safety net. The numbers can only protect you if you make decisions they support. Shildt is asking for trust.
Carpenter knocked the game's first hit Monday. To lead off the fifth, he worked a walk and moved to third on a beautiful Yadier Molina hit-and-run. Wong, lengthening the lineup, scored Carpenter on a groundball before Dexter Fowler brought him home. The Cardinals were up by two, and the way Dakota Hudson was pitching, that was going to be plenty.
The 24-year-old Hudson dazzled, delivering 6 2/3 innings without a hit. Fans wanted desperately for Shildt to leave Hudson in after his fourth walk on his 111th pitch on a sweltering night. Nope. Shildt was quick to make the move, and it worked. Giovanny Gallegos got an easy grounder for the final out of the inning.
Trouble brewed in the eighth. Paul DeJong's error put a man on. Yasmani Grandal's ground-rule double against Gallegos left Brewers on second and third. Shildt went immediately to Andrew Miller to face Christian Yelich, the exact hitter Miller was given $25 million to neutralize. And what did Shildt do? He called for the intentional walk of the National League MVP. Fans booed. Miller got a groundout from Mike Moustakas, who hit into the Cardinals' perfectly planned shift. Then Miller finished the ninth inning 1-2-3.
Shildt is walking that fine line between using the numbers and mixing them with his instincts. He's managing, his way.
He can't point to the numbers when he defies them. He can point to the standings if his team leads them.
Cards and Brewers battle at Busch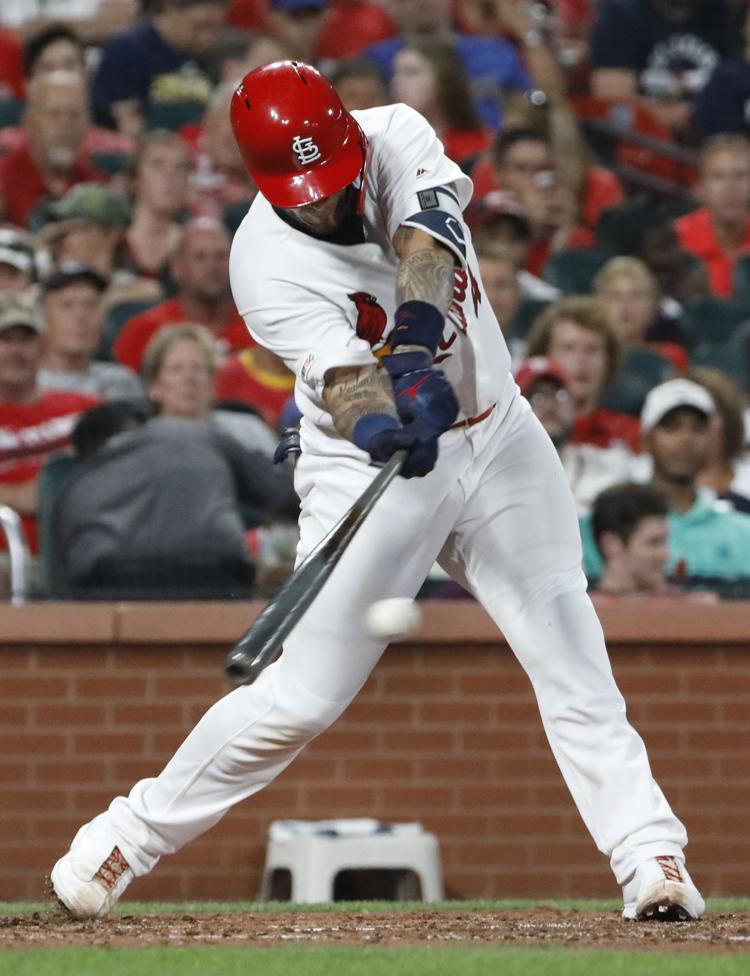 Cards and Brewers battle at Busch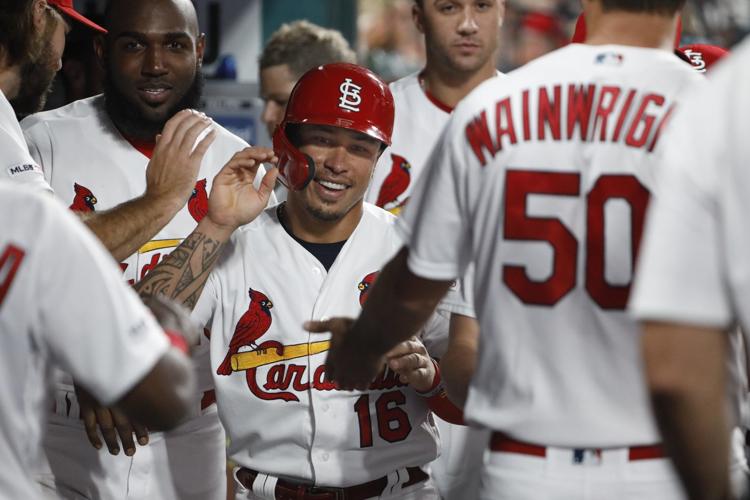 Cards and Brewers battle at Busch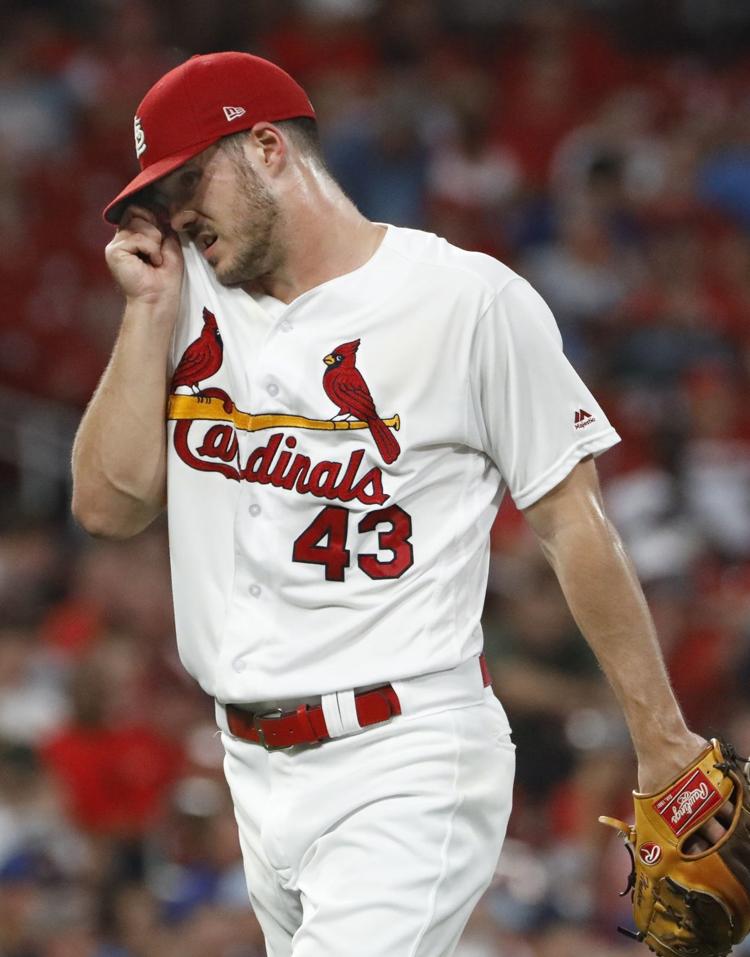 Cards and Brewers battle at Busch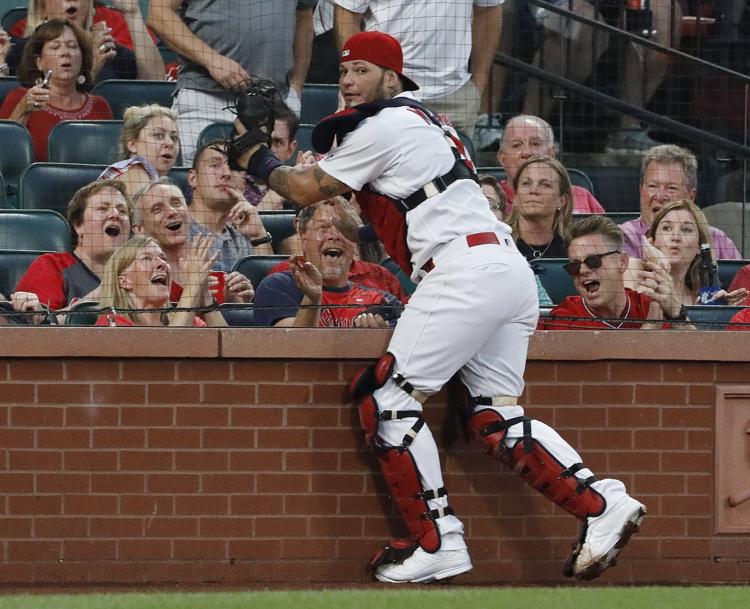 Cards and Brewers battle at Busch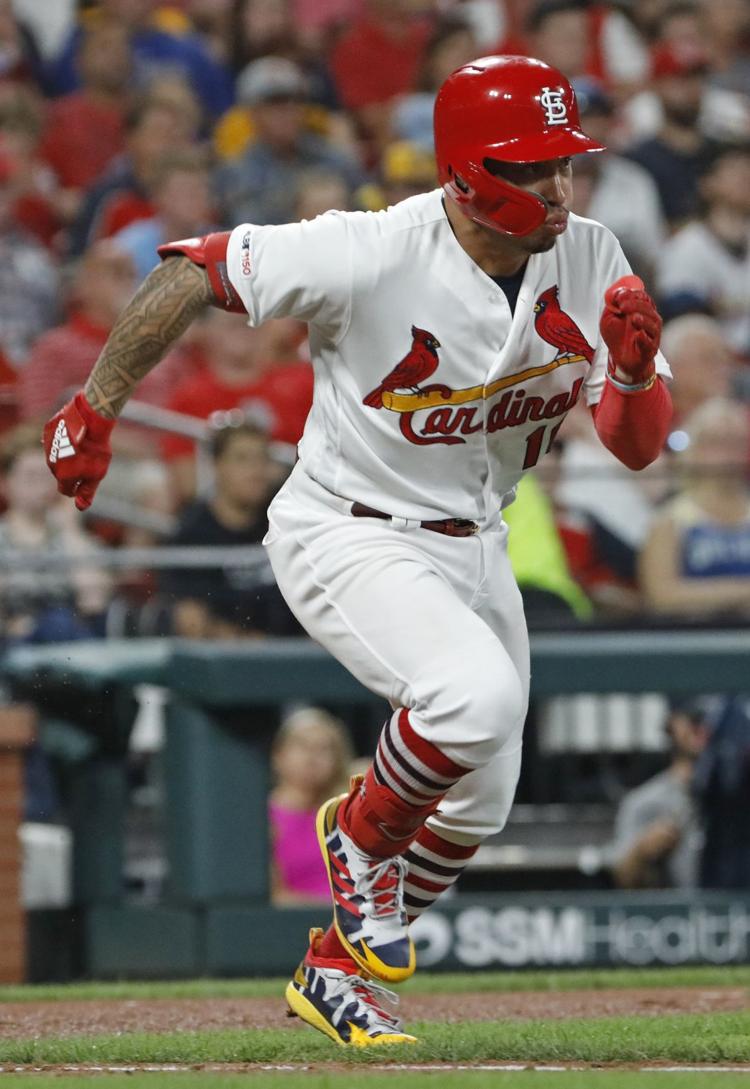 Cards and Brewers battle at Busch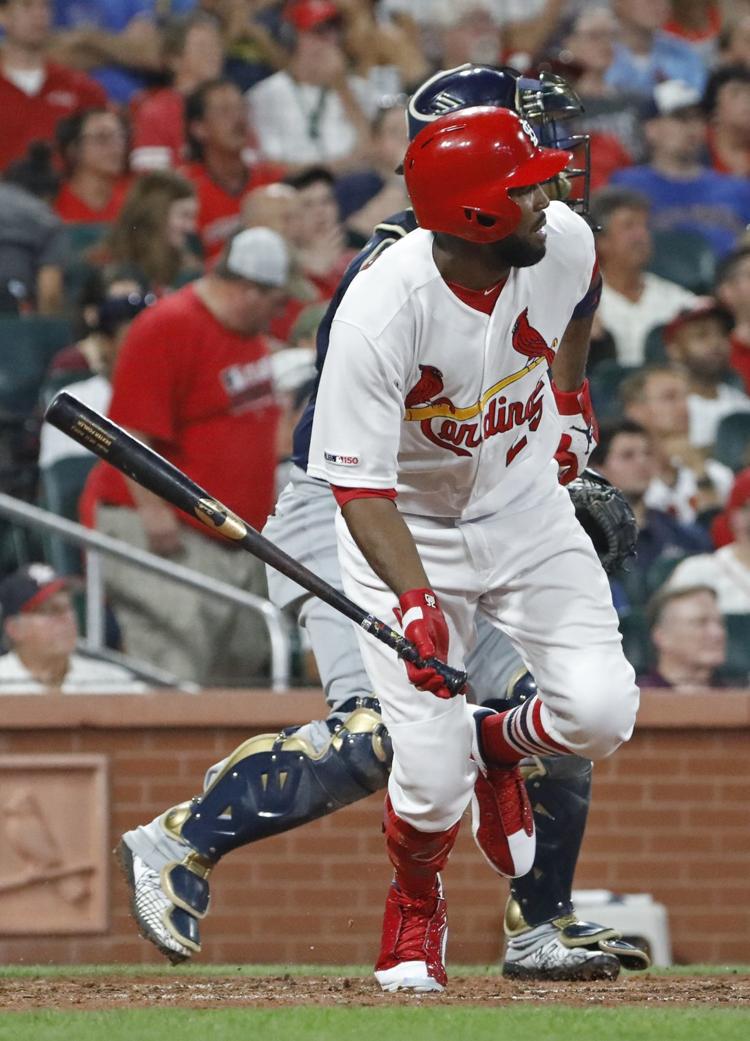 Cards and Brewers battle at Busch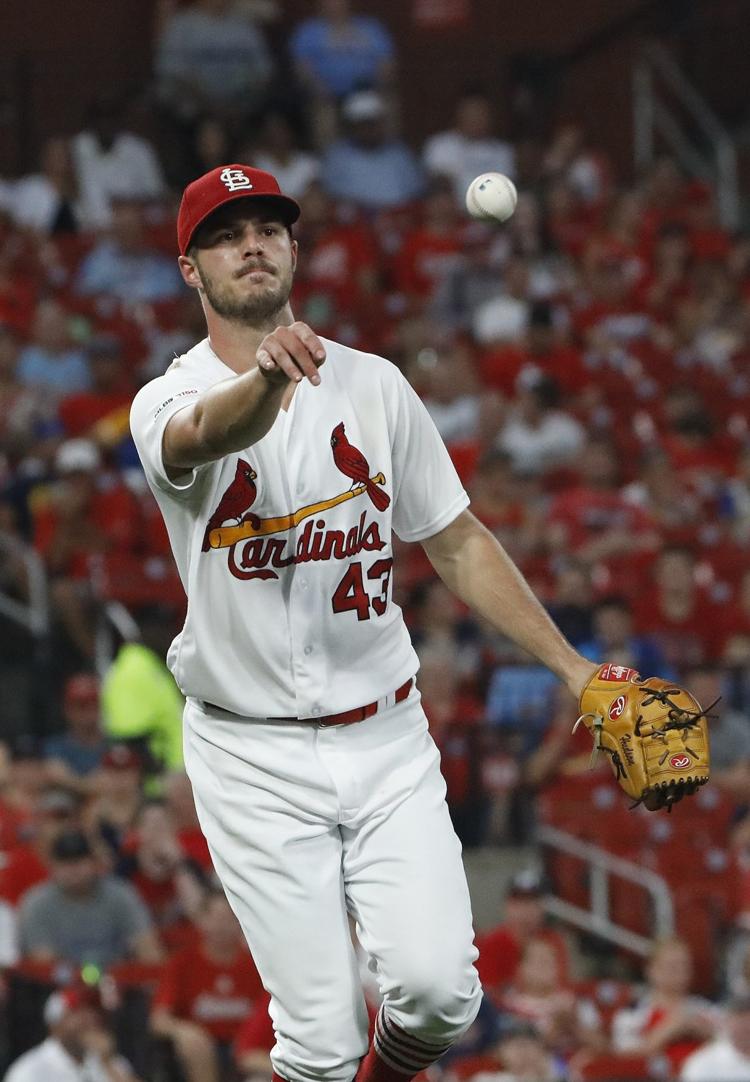 Cards and Brewers battle at Busch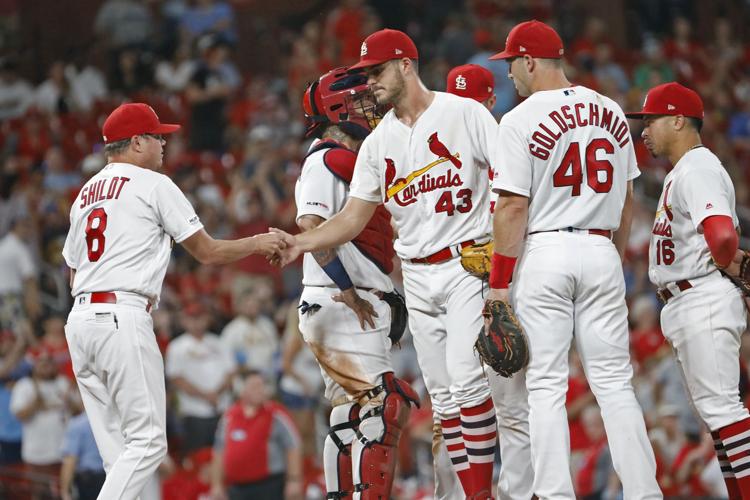 Cards and Brewers battle at Busch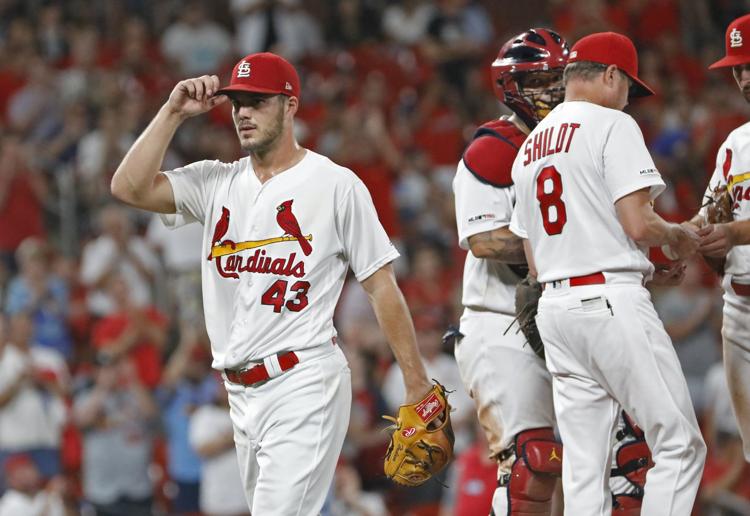 Cards and Brewers battle at Busch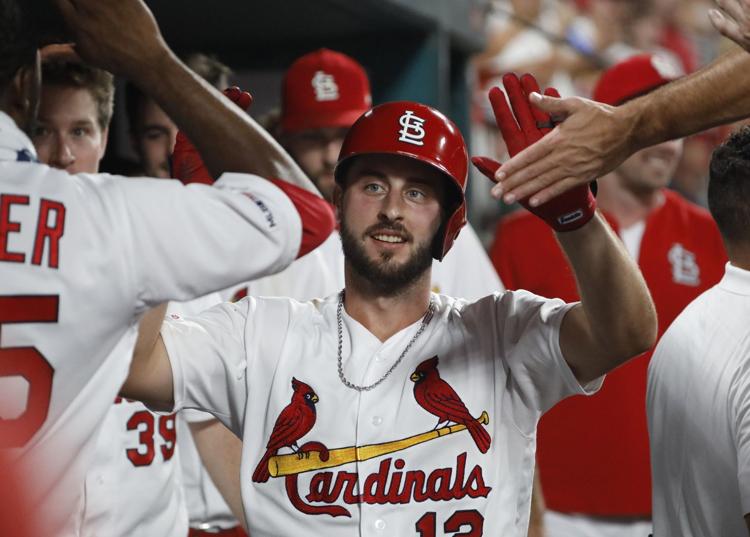 Cards and Brewers battle at Busch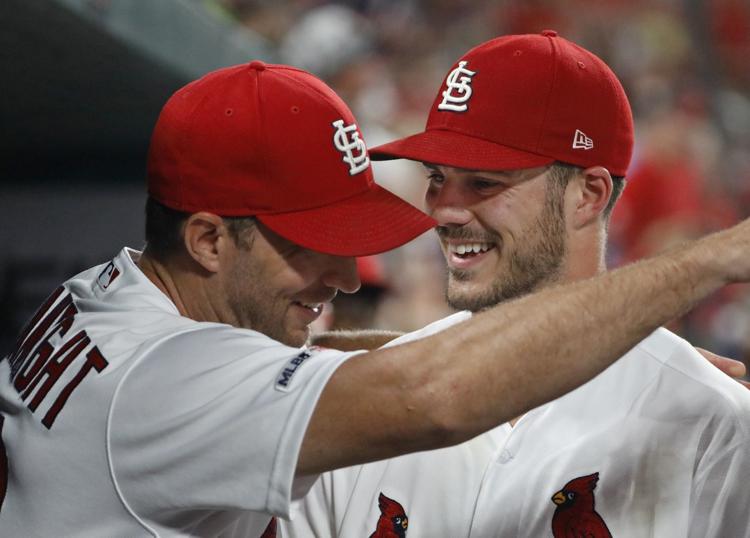 Cards and Brewers battle at Busch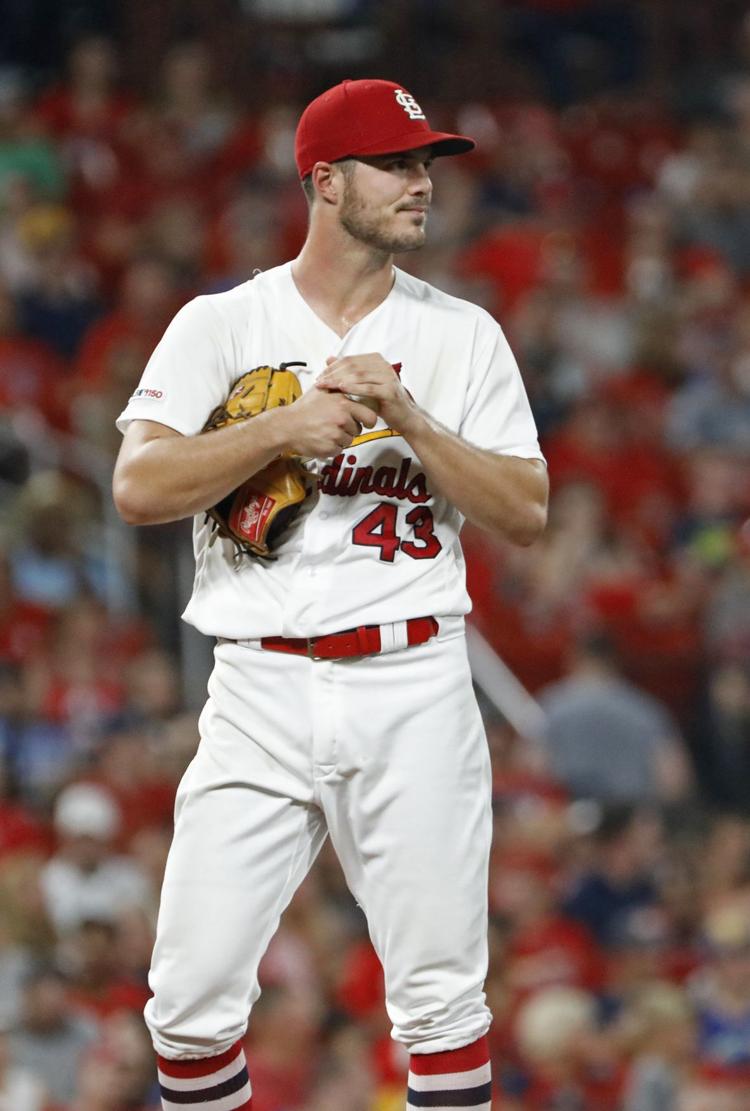 Cards and Brewers battle at Busch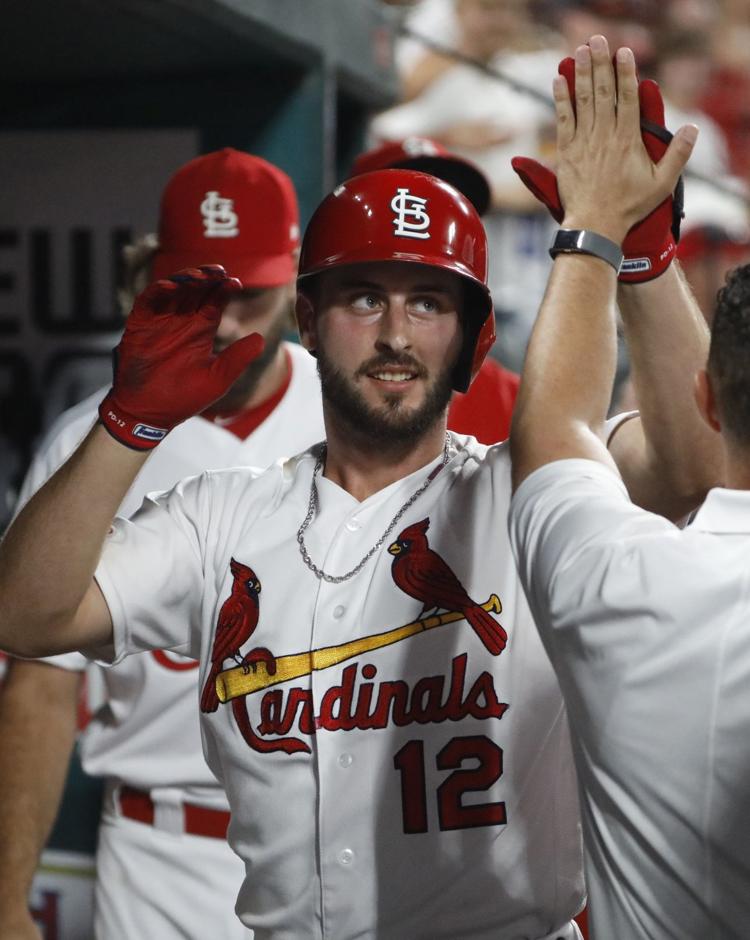 Cards and Brewers battle at Busch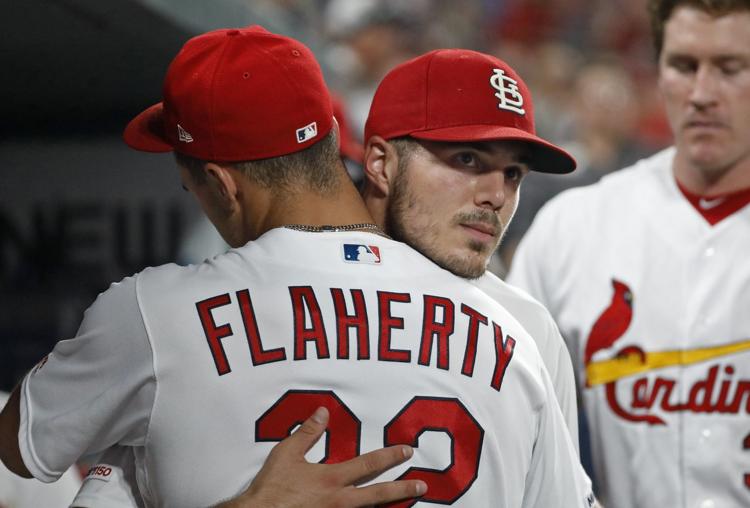 Cards and Brewers battle at Busch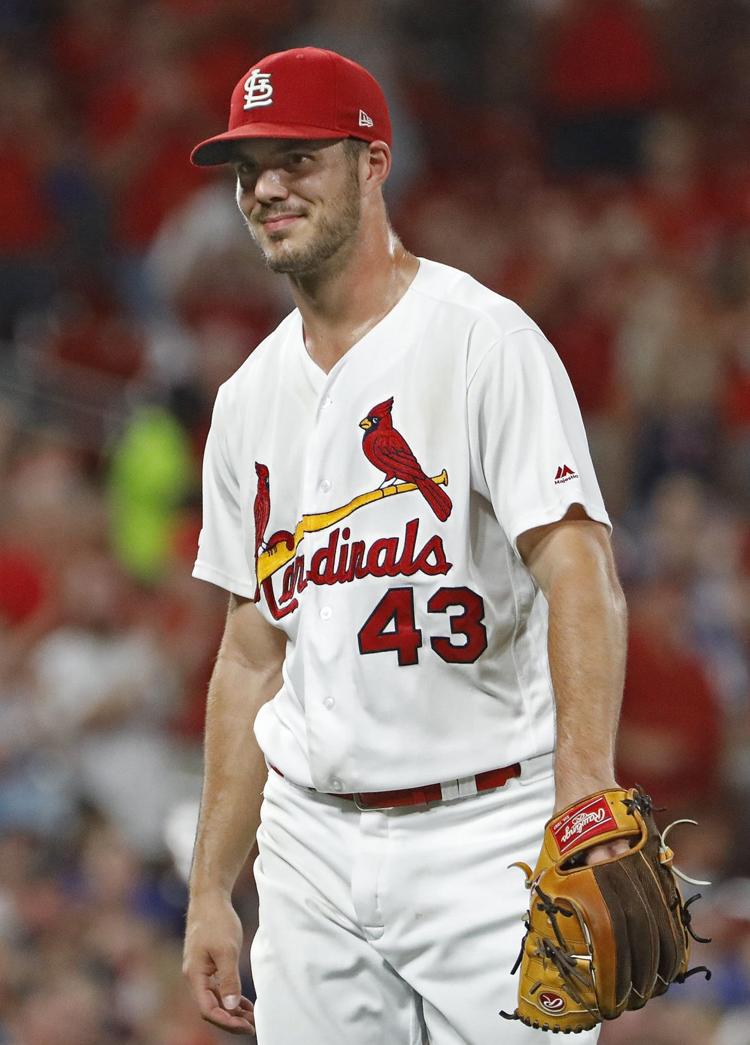 Cards and Brewers battle at Busch