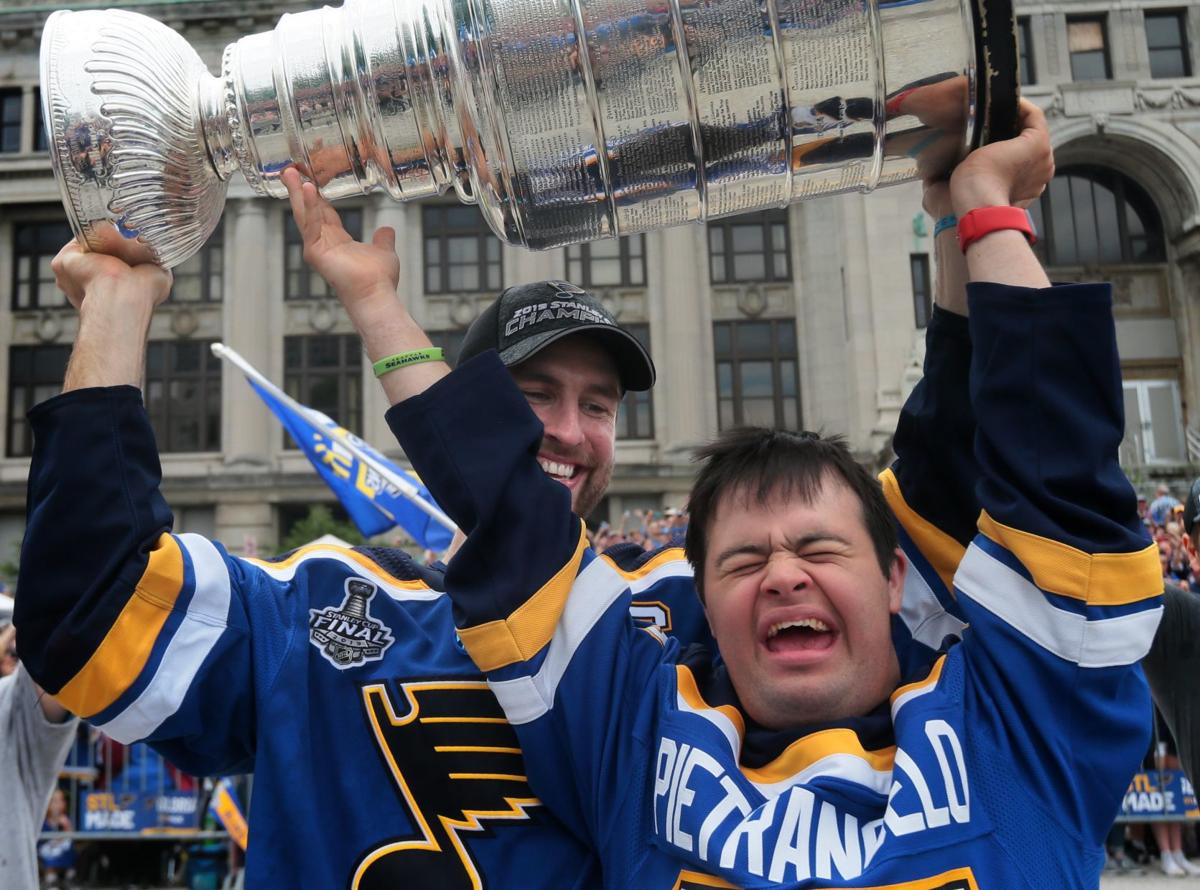 The table is set. Your stomach is growling. And then someone, usually Mom, says: "Let's each name a few things we are thankful for this year."
Quick, before the tryptophan coma comes for me, here's my thankful power ranking for the 2019 St. Louis sports scene . . .
3) A Shattered NFL Narrative: Any person who made the mistake of buying Stan Kroenke's slanted selling point that St. Louis is a lacking sports scene has since realized the Rams owner was fibbing through his mustache. I'm thankful that the Taylor family joined forces with Jim Kavanaugh to form a locally-sourced ownership group that is bringing Major League Soccer in to fill the footprint the NFL foolishly abandoned. (How are the fans in Los Angeles, Stan? And how about those stadium cost overruns?) I'm thankful that the MLS4TheLou ownership group, like the Blues and the Cardinals, genuinely cares about St. Louis. I'm thankful Christopher Bauman and a team of skilled attorneys are scaring the heck out of Kroenke and his fellow NFL cartel members by continuing to move the ball on the relocation lawsuit that aims to prove the league's relocation guidelines are a sham. I'm thankful the XFL will give those longing for pro football an option in their own backyard. I'm thankful St. Louis sports fans have proven time and time again at ballparks, hockey rinks, soccer fields, race tracks, golf courses and everywhere else that they will support a team and league that supports them.
2) A Baseball Homecoming: The Cardinals reclaimed the National League Central, created a Red October for the first time since 2015, made the National League Championship Series for the first time since 2014, then lost to a Washington Nationals team that went on to win it all. And yet, a case can be made that perhaps the most memorable moment of the season came when Albert Pujols returned to town. The June series between the Angels and the Cardinals was the first time Pujols played here since the future Hall of Famer left as a free agent after the 2011 World Series championship. This was about closure. It was worth the wait. The games featured minutes-long standing ovations and curtain calls, overflowing admiration between No. 5 and his former team and even some Pujols tears. Pujols went four-for-11 in three games, and when he hit that home run off Dakota Hudson in the second game, Busch Stadium went absolutely bonkers. It was the first homer Hudson, who pitched splendidly in the Cardinals' win, had allowed in 53 innings. It was one of the most memorable 656 homers of Pujols' career.
"He deserved every second he got," Hudson said about the curtain call.
"Pretty special, you know?" Pujols said.
1) Hockey History: There can be nothing else atop this list. The St. Louis Blues broke through. Lifted the Stanley Cup. Turned the entire city into a party. What a party it was.
Watching the Blues make their championship parade as much about their long-suffering fans as they made it about themselves was something truly special to see. I will never forget watching captain Alexander Pietrangelo climb up and down — and up and down, and up and down — a horse-pulled Budweiser beer wagon, Cup in his hands, so he could deliver it to fans watching from the other side of the gates. For some fortunate ones, he pulled apart the gates and invited them inside. They became part of the parade. Incredible.
We will remember that Blues team for its teamwork, depth and desire. They were dead in the water. Then they were unstoppable. Not even The Hand Pass could derail destiny.
Craig Berube happened. Jordan Binnington happened. Pat Maroon in Game 7 happened. Carl Gunnarsson's urinal prediction happened. Brad Marchand crying happened. Brett Hull's "We Went Blues" speech happened as the Cup paraded in front of thousands who showed up to say, "Thanks!"
What St. Louis sports moments and figures are you thankful for? I floated the question to STL sports fans on Thanksgiving eve and received some great responses. If interested, you can read them here. If you have any to add, please chime in via the comments section. Happy Thanksgiving! 
#STL sports fans, what sports moment this year are you most thankful for, looking back on 2019? Let me hear it. Can be serious, snarky, funny, sweet. Let it rip.

— Ben Frederickson (@Ben_Fred) November 27, 2019
The latest STL Blues hockey news, NHL headlines, scores, standings and rosters.